By contributor: Samannita
Hiya Makeupholics! Today I am going to review a lipstick from Playland collection and it is "toying around".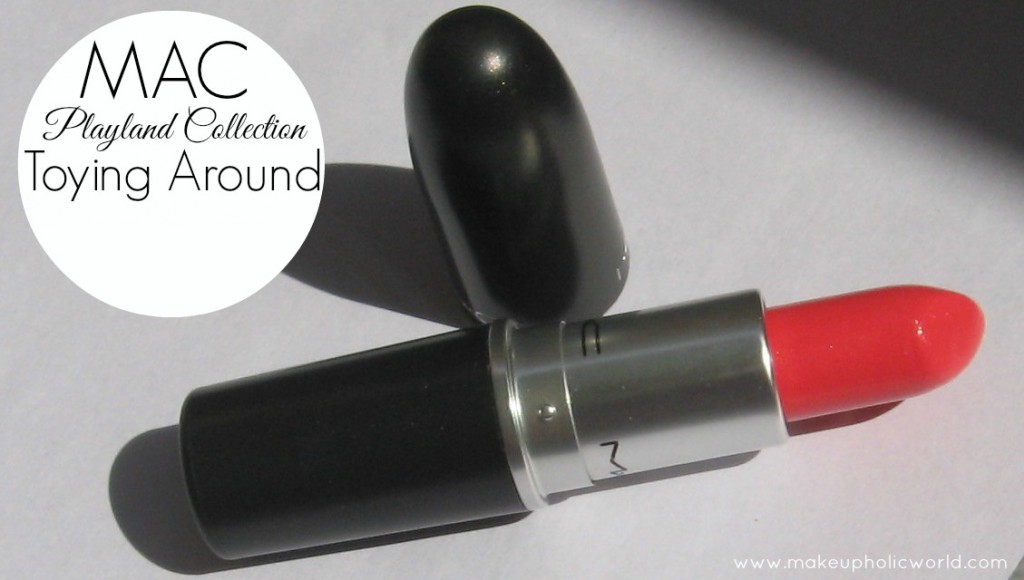 What MAC says about Playland Collection
M∙A∙C Playland, a funtastical wonderland of enchantment and delight. Luscious shades of Lipstick and Lipglass liven lips in playful pinks, brilliant purples and bright corals. Tease and toy around with a carousel of Casual Colour pots in neon orange and hot pink, to stand out bright as balloons in a blue spring sky. Pigments and Chromagraphic Pencil add a cotton-candy cascade of colour to this season's stylish, fun-packed fantasy.
Colour plus texture for the lips. Stands out on the runway. Simmers on the street! What made M•A•C famous.
Price: – $16 approx. 1190INR.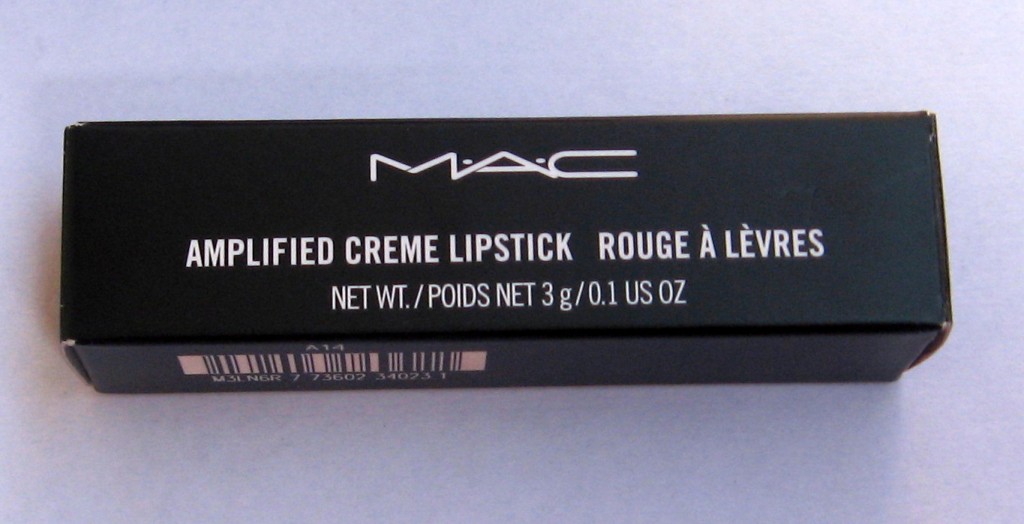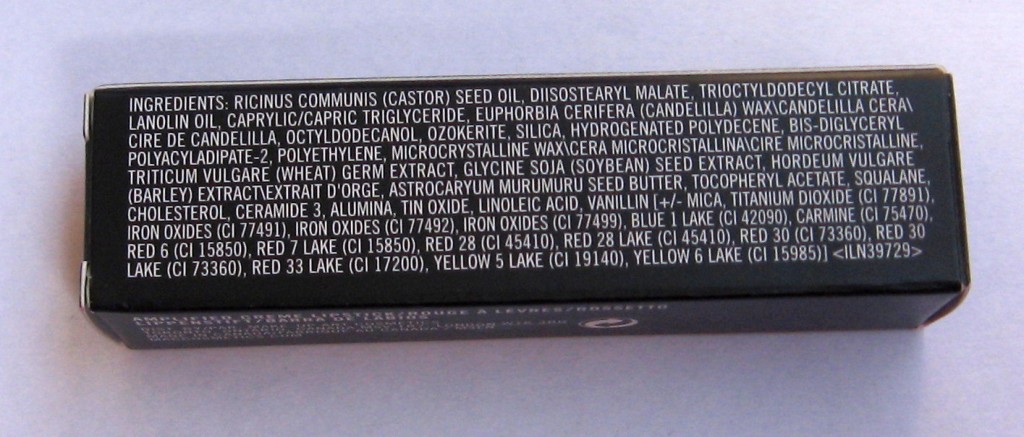 More Pictures & Swatches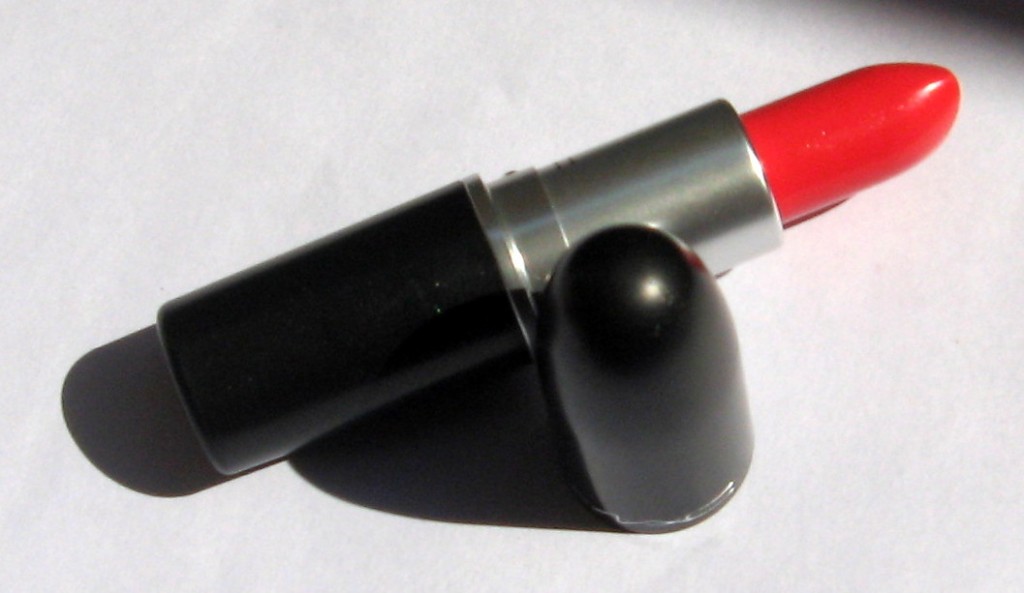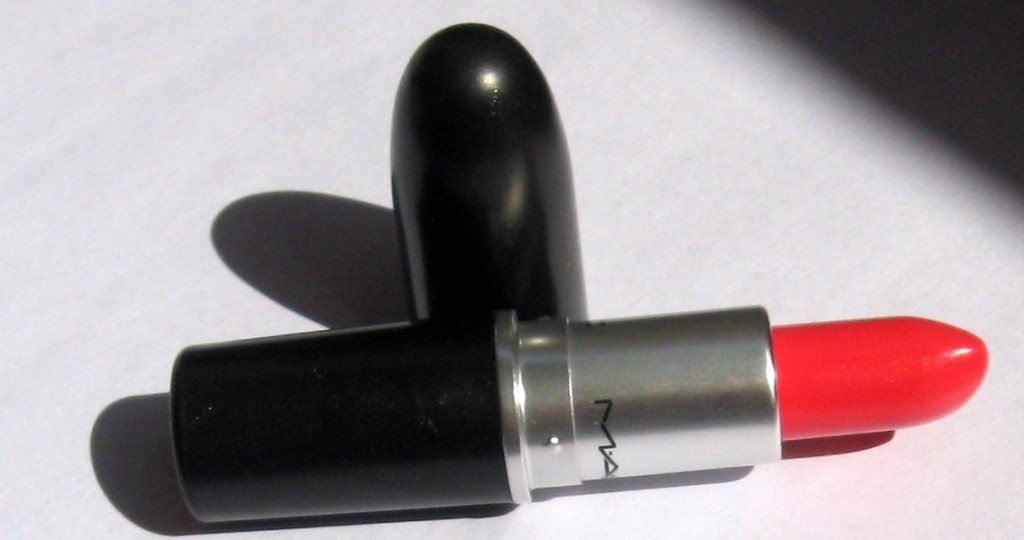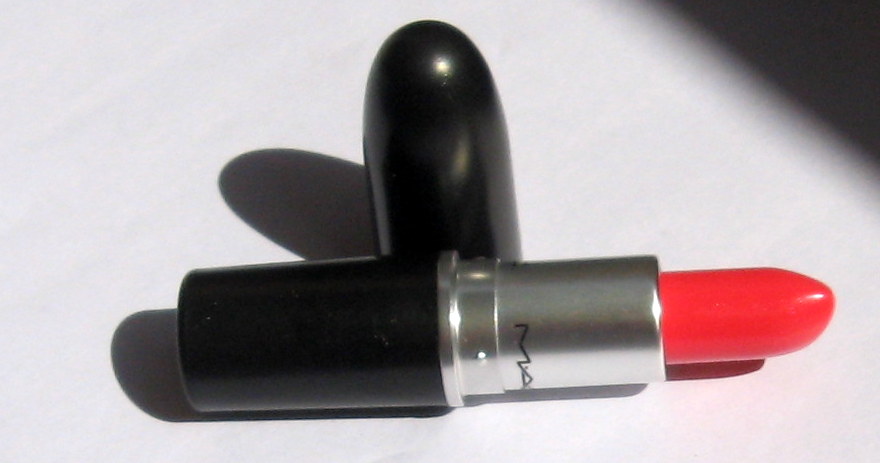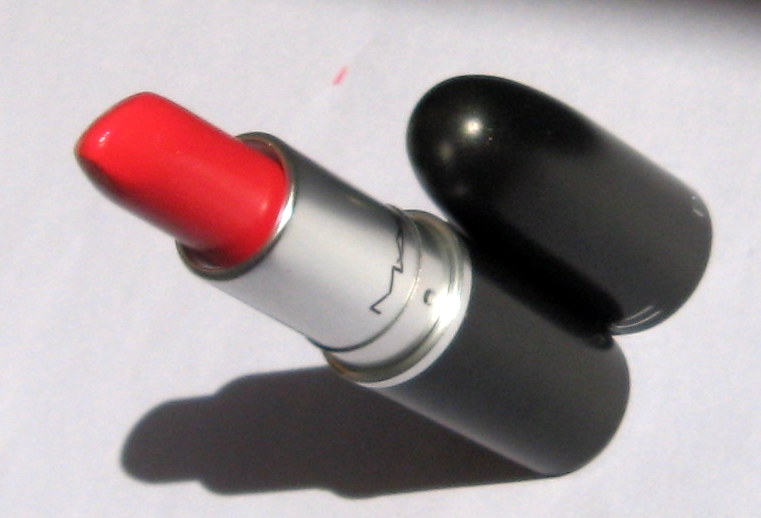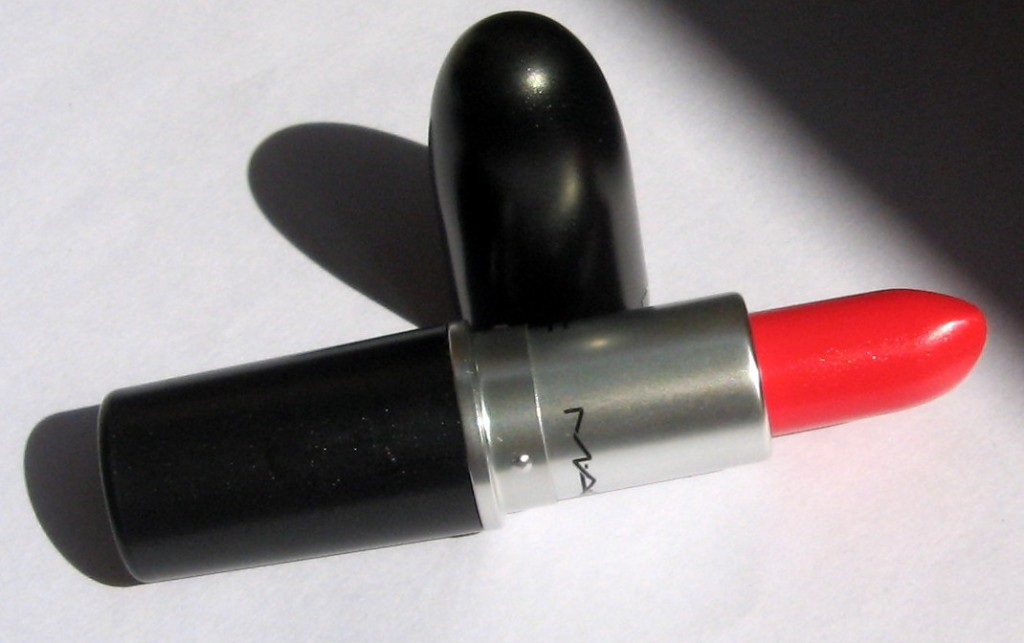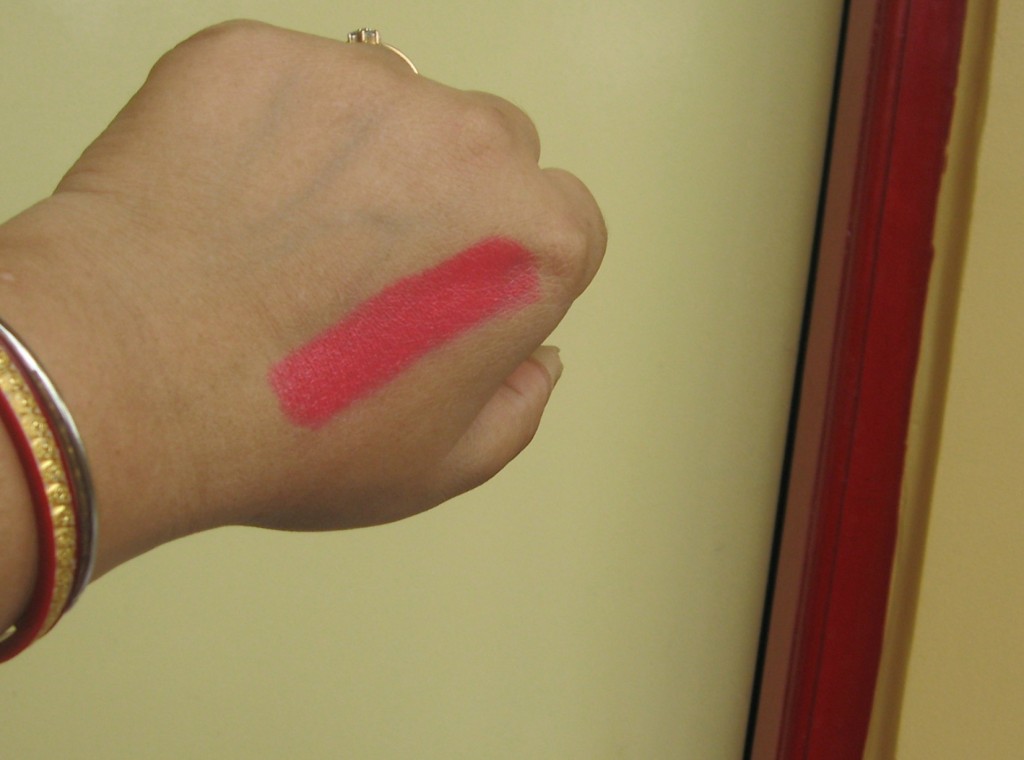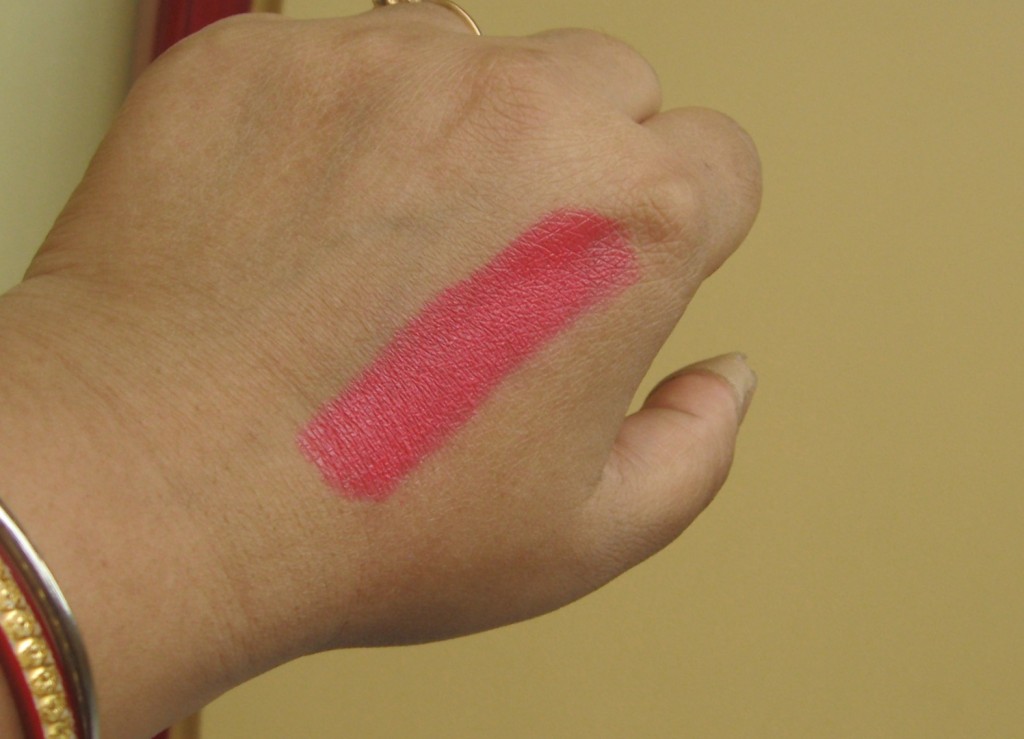 My thoughts about MAC Playland Lipstick- Toying Around
Okay, toying around is the one and only shade among the whole playland collection of lipsticks that was sold out immediately within hours online and probably will be sold out first here in India too. As the collection is now counting its days and so all the Mac lovers to get their hands on this lipstick.
Toying around is described by mac as "hot coral pink" which is very true in my skin tone.  Toying around comes in a regular packaging of Mac lipstick so nothing special regarding the packaging but when it comes about Mac , I think the product itself says everything. The texture of the lipstick is creamy as it is an amplified finish. The shade is bright coral pink which is bit neonish in my skin tone, so one has to be little careful with the makeup along with this lipstick. I found this particular lipstick lacks a bit to hide pigmented lips a bit so it needs 2 swipes to get opaque shade.
The swatches of the lipstick online look a bit red but as I told earlier it is bright coral pink and the shade is on neon side a bit so it might not suit dark skin beauties but it is just perfect for fair to medium skin tone. The lipstick stays pretty 5 hours on my lips and fades a bit after heavy meal so I prefer re-application of this lipstick as the shade when fades leaves uneven stain on lips which I found little difficult to remove. The lipstick goes smoothly on lips as it is amplified one. Prime your lips before applying this lipstick is suggested as after few hours I found it tends to little dry that accentuate fine lines on my lips.
The shade is not easily dupable as I thought. It might be closer to MAC impassioned or Revlon matte balm unapologetic but no it is more towards coral pink whereas the impassioned is more towards pink and Revlon unapologetic is more towards red in my skin tone. Over in all I am very happy to grab this shade and all thanks to my friend Shivani who help me to grab this shade along with the other two shades I picked from this range.
How it looks on me
Pros
• Comes in regular packaging so although limited edition but will be on regular price I guess.
• Nice shade which is not easily dupable.
• Preferably suits fair to medium ski tones but beauty is all about whatever you do you carry it nicely so this lipstick can suit to everyone.
• Highly pigmented & stays pretty 5 hours on my lips.
Cons
• It is still waiting to get launched but as the numbers of limited edition shades are few so might get out of stock pretty soon.
• Leaves an uneven stain on lips after fading which is difficult to remove.
My rating: – 4.5/5
My final verdict:- The lipstick is going to be first hottest selling shade among all the shades from this collection as the shade is so pretty and versatile so if you really love the shade then just forget the bad points that I mention and grab it before it going to be out of stock after all it is a "limited edition".
Makeupholic World: I am waiting for it to launch here 🙂 Awesome Shade Sammy..You look stunning as always <3 Between, How many MAC lipsticks you have ? 😉
Other Playland Collection Lipsticks
-MAC Playland Collection- Red Balloon
-MAC Playland Collection – Happy Go Lucky
Also Read other MAC Lipsticks featured on Makeupholic World