No sooner than January 2014 was I a bright lipstick virgin,or say lipstick virgin as in total,all I owned were a few lip glosses, as I thought that lipsticks were for aunties, did not even want to touch the lightest of shades leave alone these bright boys like vegas volt,but the ice  broke( read lipstick virginity.. ehh I seem to talk like a big girl here :p) when I got my girl about town ,and girl it did make go whirling all about town ,and henceforth never has been a day that I don't crave for bright punchy lip, I love playful colours like Vegas volt they just add the girly touch. This boy is one hard one to capture the actual colour of, but hell yeah I got it right after like one hundred five twenty five clicks( read: really a  huge number of clicks) so ladies and their lovers here I present to you my review of my summer kick start MAC Vegas Volt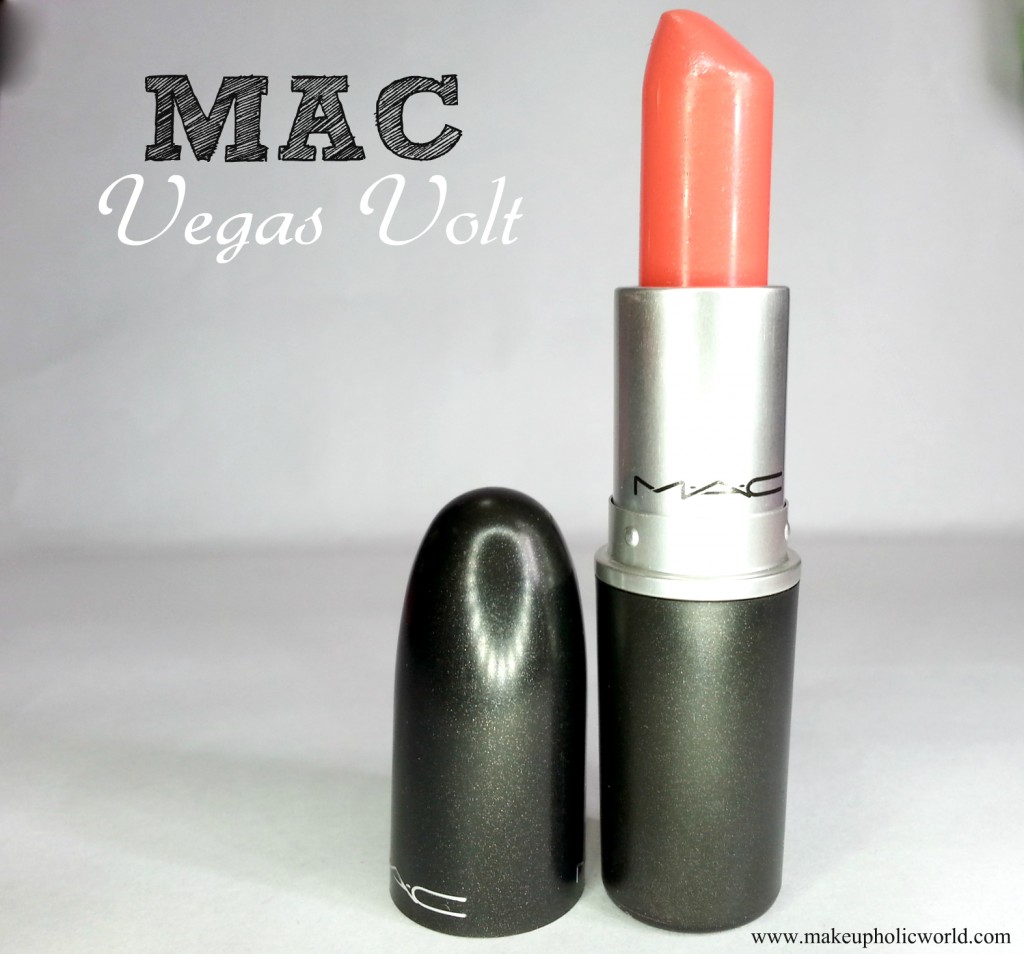 Packaging  & Price:  Punch in the face price 1450 INR; Housed in the classic black mac packaging the Vegas volt is a pretty cool toned true coral color, but a bright coral, not a pale one that would wash the olives out..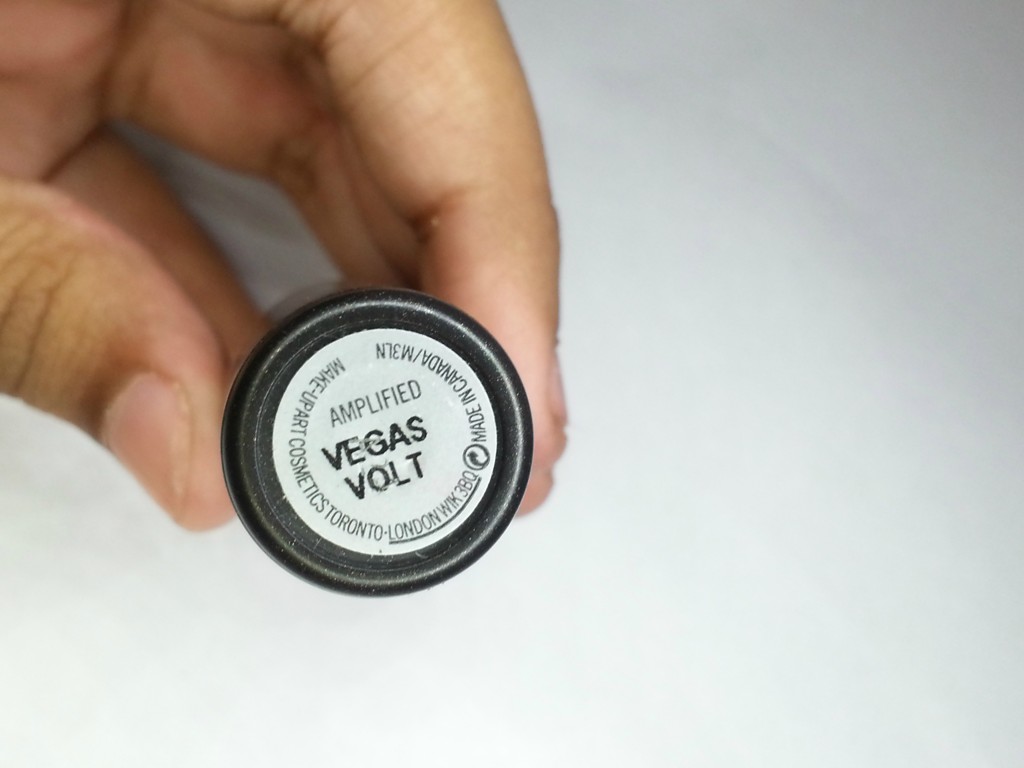 More Pictures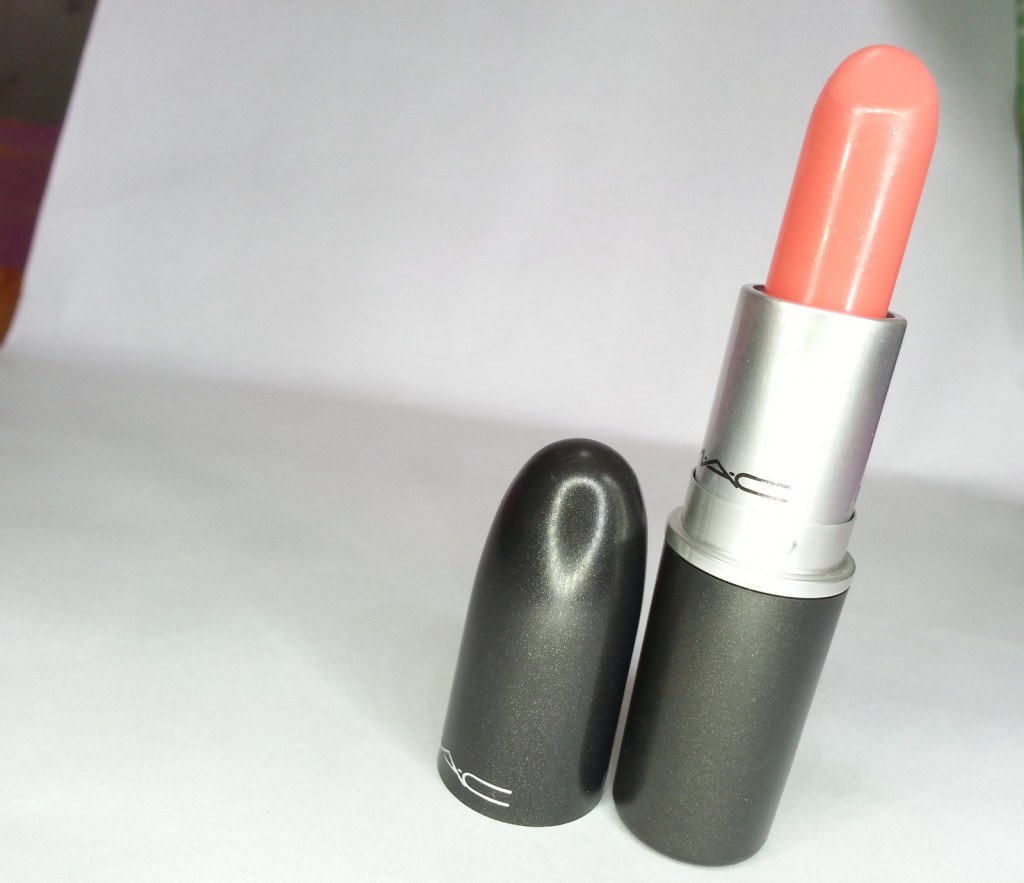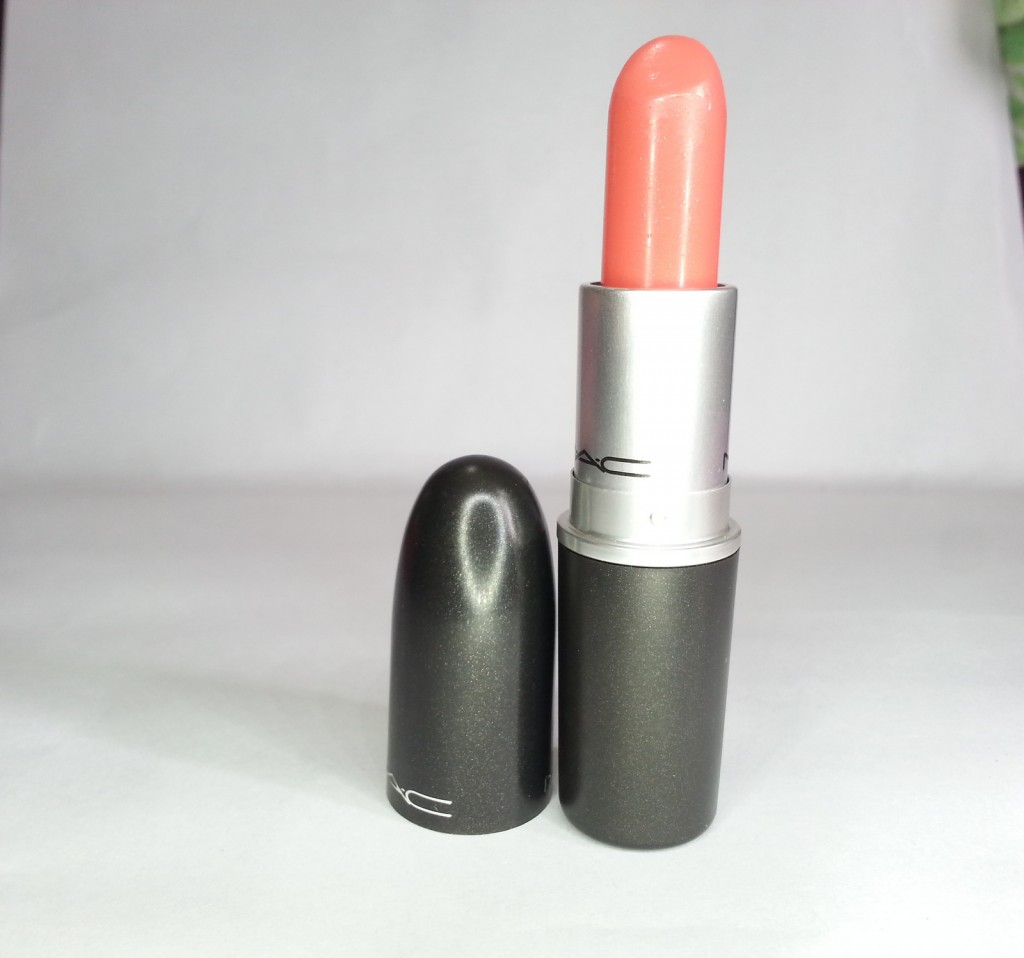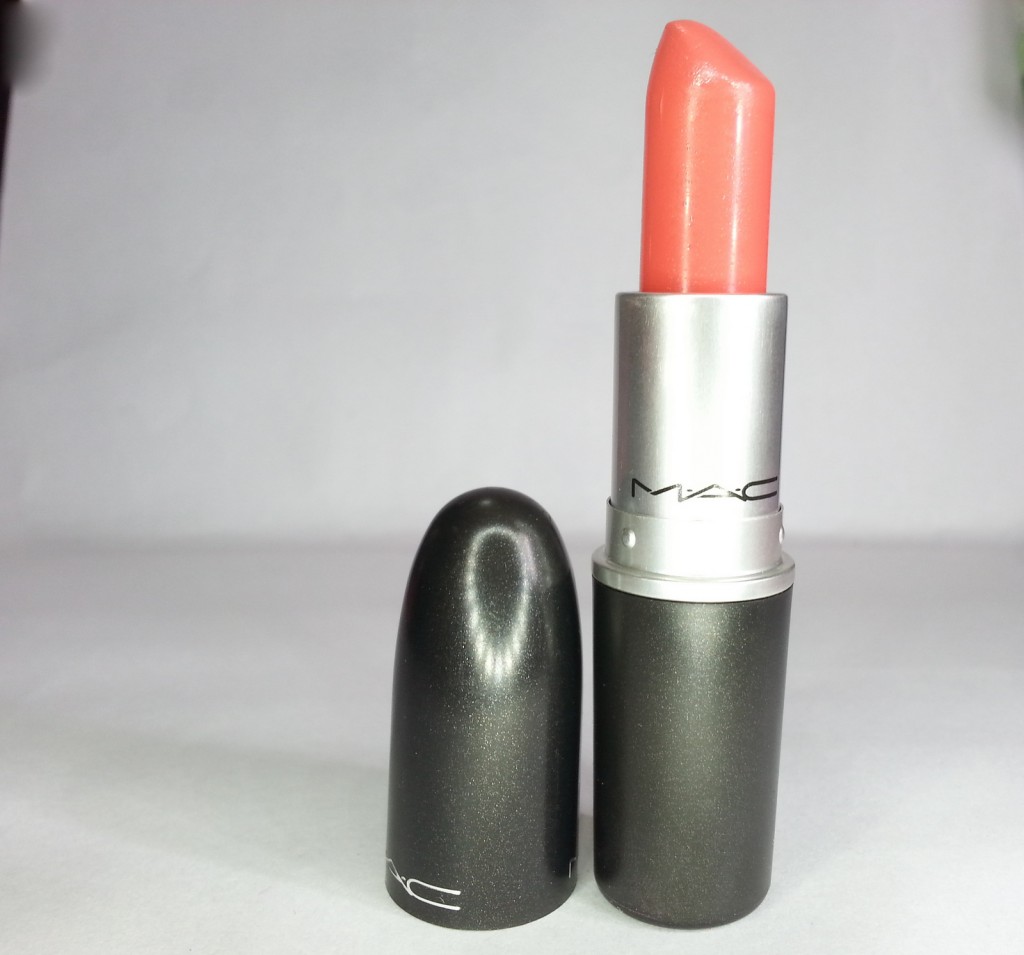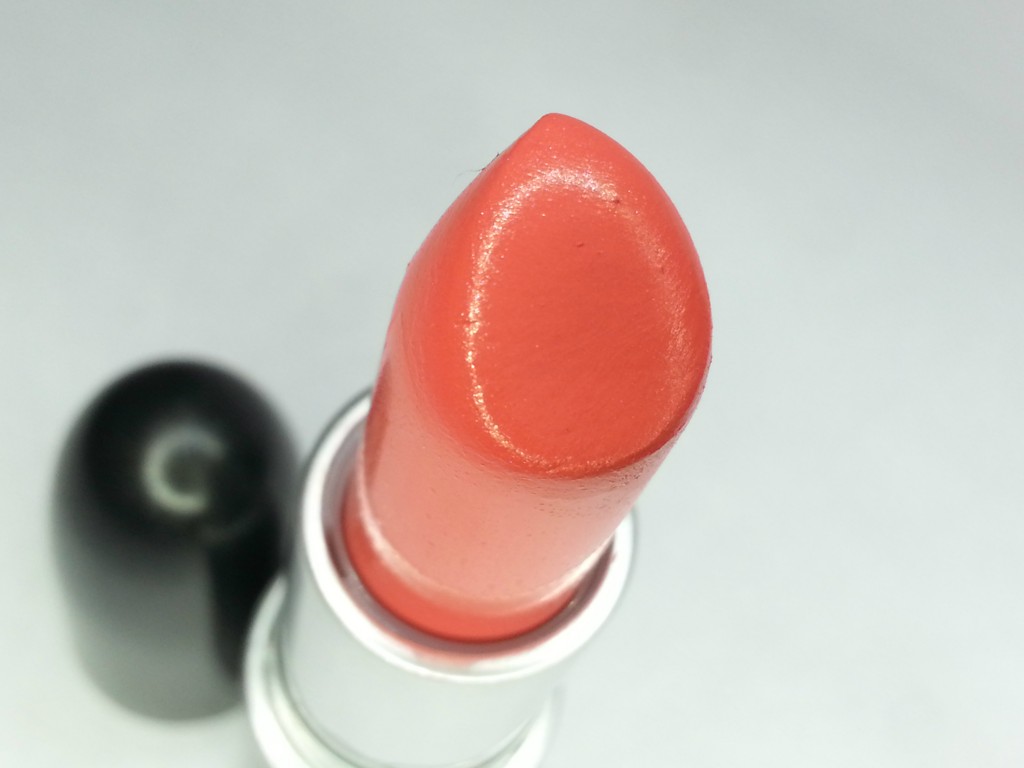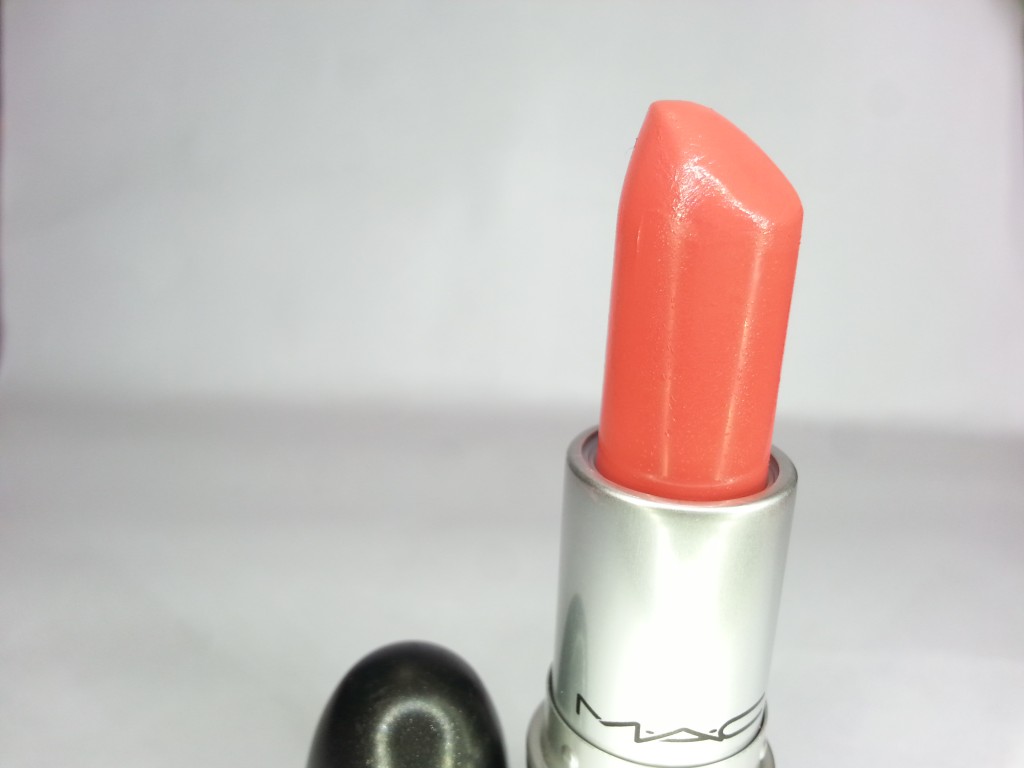 Swatch, LOTDs and my experience using MAC Chatterbox
Being and amplified finish lipstick, it has a very creamy soft texture and goes almost opaque in one finish ,infact it being a very bright coral colour and me being a NC35 I like to keep it a bit sheer because on days when I am tanned the opaque finish looks a bit awkward tough, even I would advice to blot it a little if you go full opaque on the lips as it would make u feel more comfortable with the brightness, and as it is amplified finish it  does have like a little bit of shine or glossiness to it that we all are familiar of, so I find it more comfortable to blot it so that it takes the shine of as in my opinion it's a bit too over the top to have an orange on my lips and that too with glossiness ,I preffer matte oranges better ,also the blotting part  also gives the lipstick a longer stay and it transfers way more less when blotted.
For the shade as I said it's a cool tones orange with a pale pink undertone ,as when applied it tends toward more pinkish orange on my lips, and I like that,  I hate oranges that have red undertone ,so for me Vegas volt is the perfect summer orange,
Having seen the description lets move on to the pros and cons:
Pros
Beautiful coral colour, that I absolutely love
Amplified in finish ,so is very creamy and glides on easily on the lips
Gives the desired pigmentation in a single swipe so no going over and over again, this would make my lipstick last longer
Very versatile can be used in different ways on the lips, as  full opaque glossy lip colour, or blotted matte finish or even as a lip stain, I find it a cool colour for blush also if dabbed 2 dots and blended on the cheeks
Gives me a good wear time of up to 4 hours with little snacking and if blotted can extend upto 5 to  6 hours
Classic vanilla fragrance that I love
Doesn't bleed that's the best
Cons
May be not comfortable for people over NC45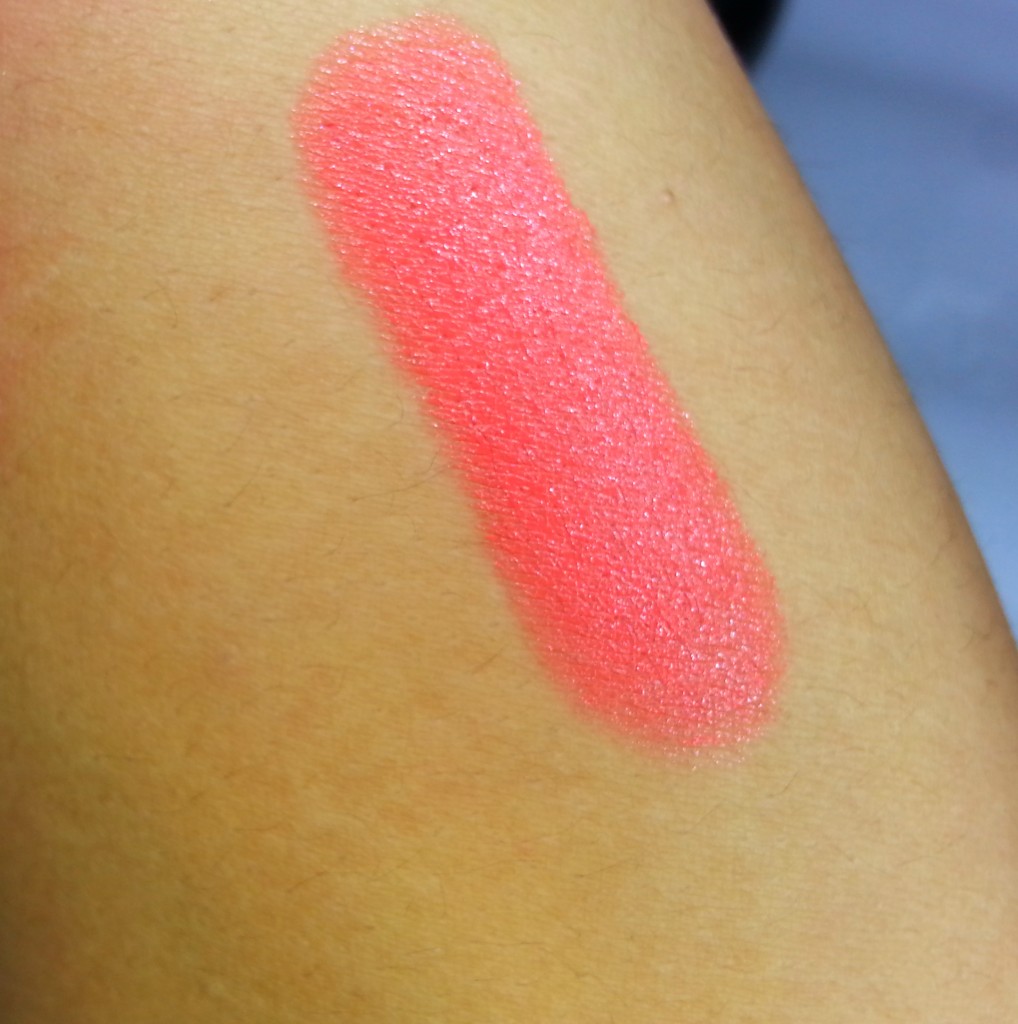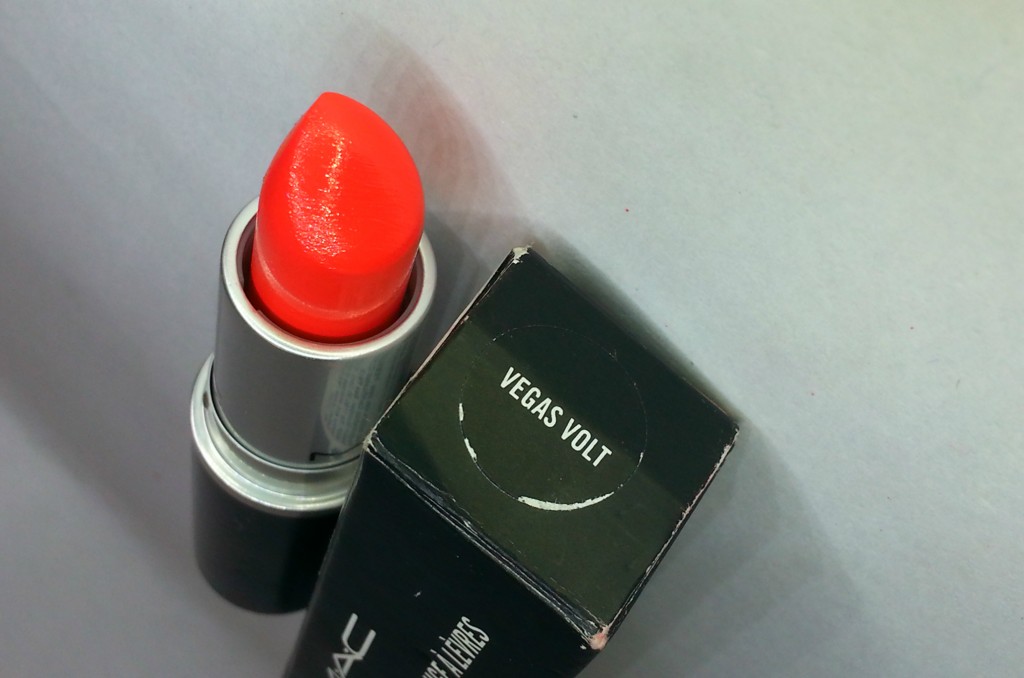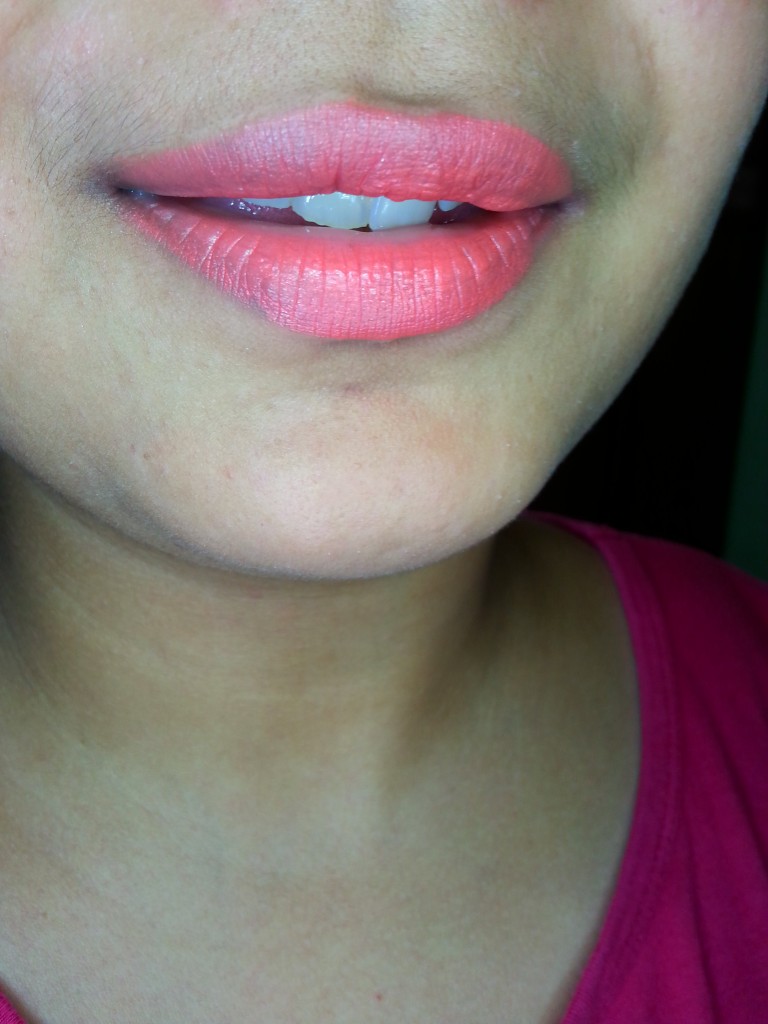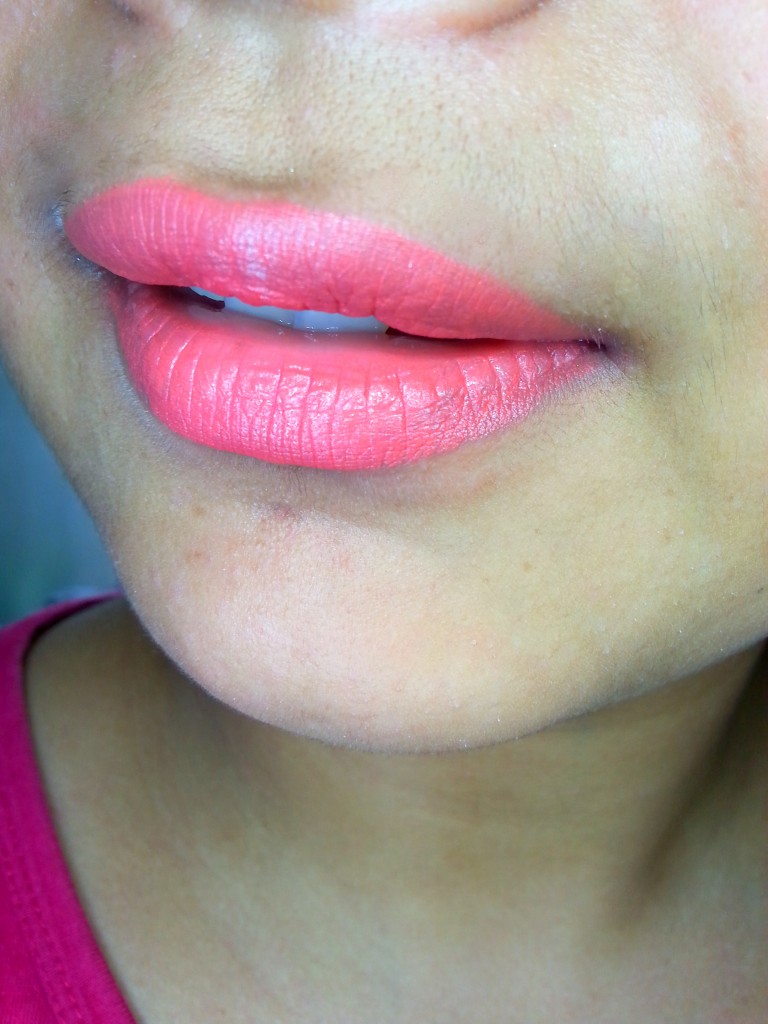 Hope you all liked my review 🙂 Overall, I feel its a great choice for people who are more inclined towards NC40 or below and not more than NC40.
Overall, A great lipstick for fair skin tones… Not a must have shade from MAC.
My Rating: Stying power and texture : 5/5 ; Color 3/5
By Contributor: Shanaya
————————————————————————————————————————————————————
Girls, Find your favorite MAC Lipstick reviews here 🙂