MAC first launched the Viva Glam line of lipstick 20 years ago exactly the year I was born. Huh.. all good causes and outcomes were in the year 1994 :p
To support the mac AIDS Fund charity. Since then we have seen countless celebrity faces through all the charity campaigns held by mac, carrying a special place in the mac stash it is one of those lipsticks that each time you get one out of it's range the whole amount that is 1450 Rs gets to the mac aids fund raising corporation, ,marked out of all the others with a RED neck this lipstick looks absolutely amazing and a class apart than the other tubes ,and you always have a good feeling that your are helping someone in a way by beautifying yourself .
So my beauties,all of us are here today to know my reviews about one of my all time favorites from MAC, MAC Viva Glam V. Though Lustre finishes are not exactly my forte, this is an exception. Lets move on to the review….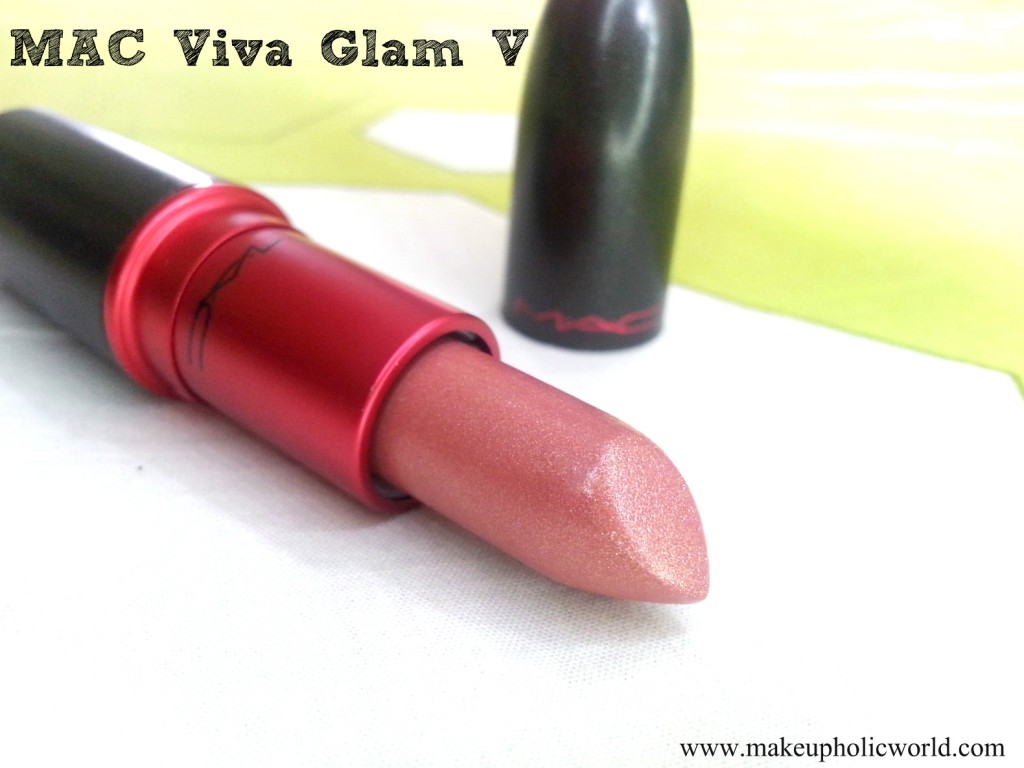 Shade : MAC describes the shade as neutral pink with pearl. ,for me Viva Glam V is a nude pink brown shade that is and absolute nude for me It feels that I have a subtle sheen to my lips when I wear it,not much of colour shows up tough
Texture: being a lusture finish it surely is low on the pigmentation part as you can see in the pictures the first swipe hardly cares to shows up, but at the same time the pearls reflect the light pretty well and is highly moisturising so thumbs up for that
Packaging: comes in the regular black mac bullet with an exception of it's neck being red in color, marking it discreet from the regular line lipsticks
Staying Power: For the staying power I could see that it survived little snacks and was put until 2 to 3 hours after that the color sure wore off but I could surely see the shimmer it left behind on the lips.
More Pictures of the Lipstick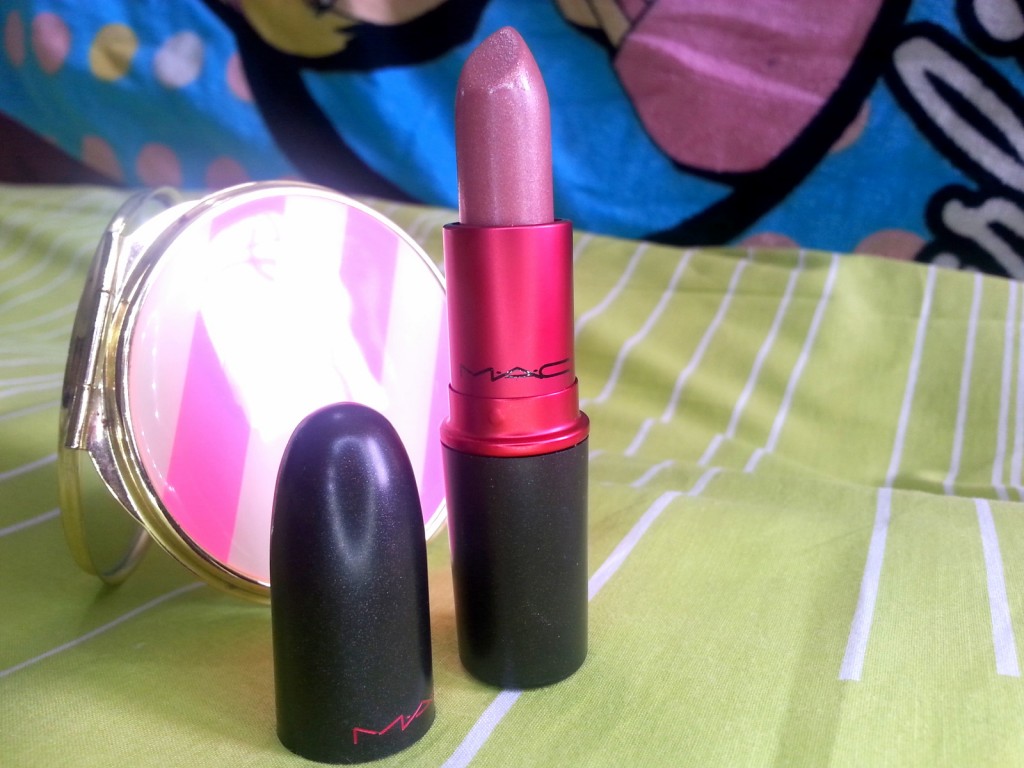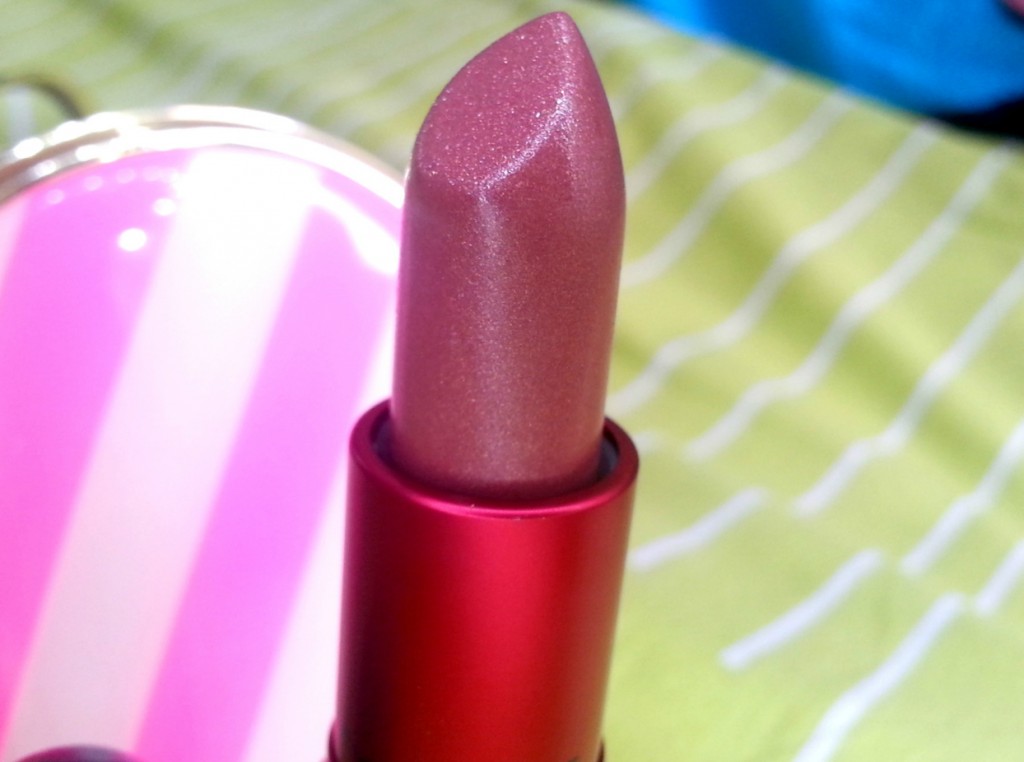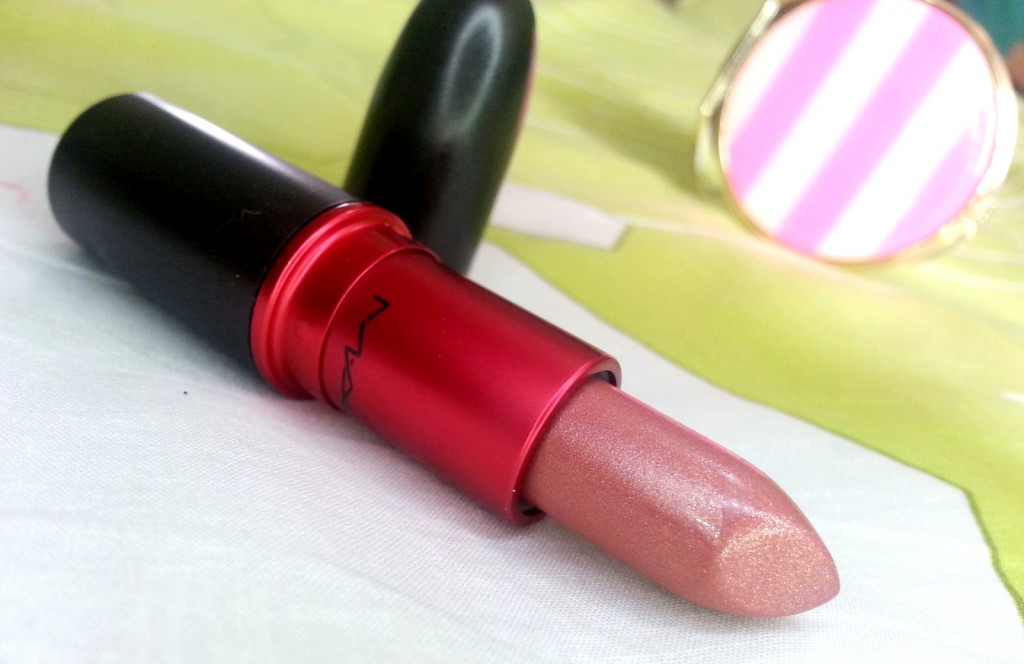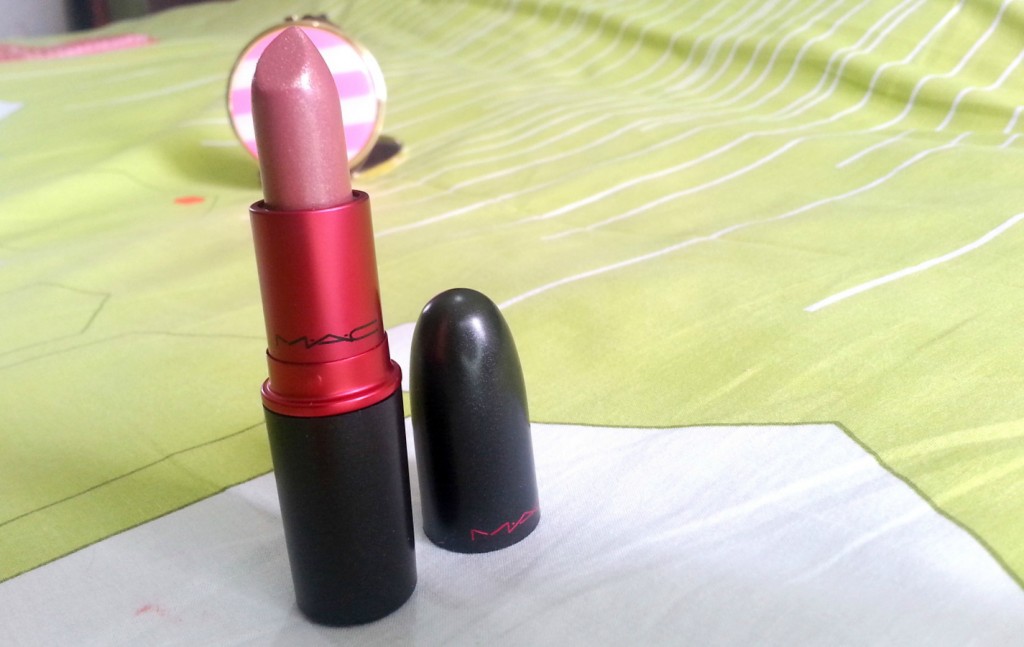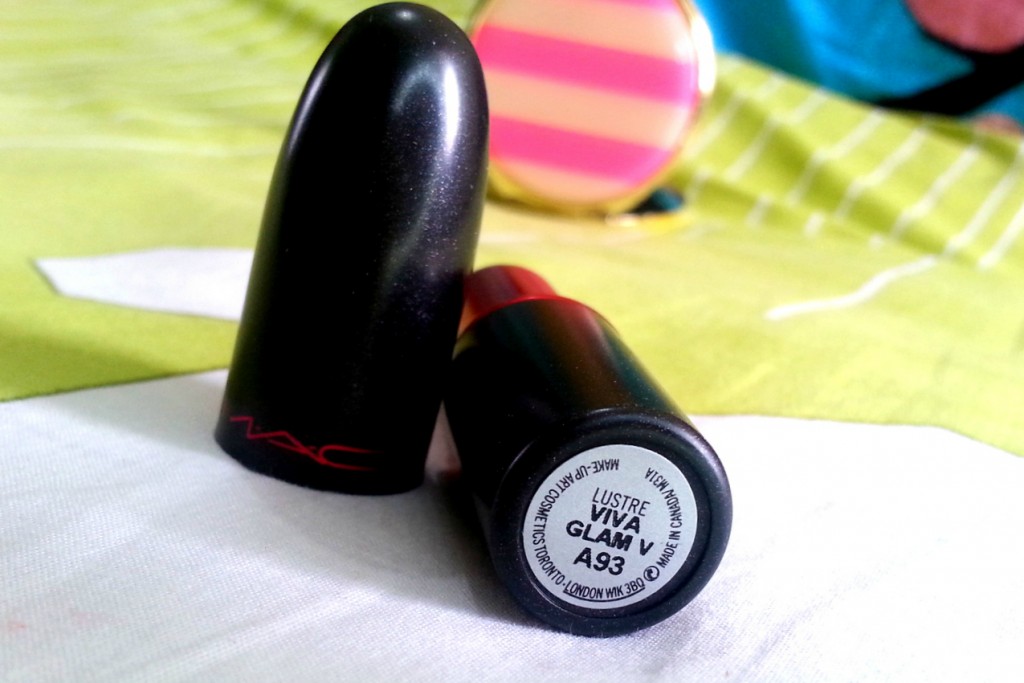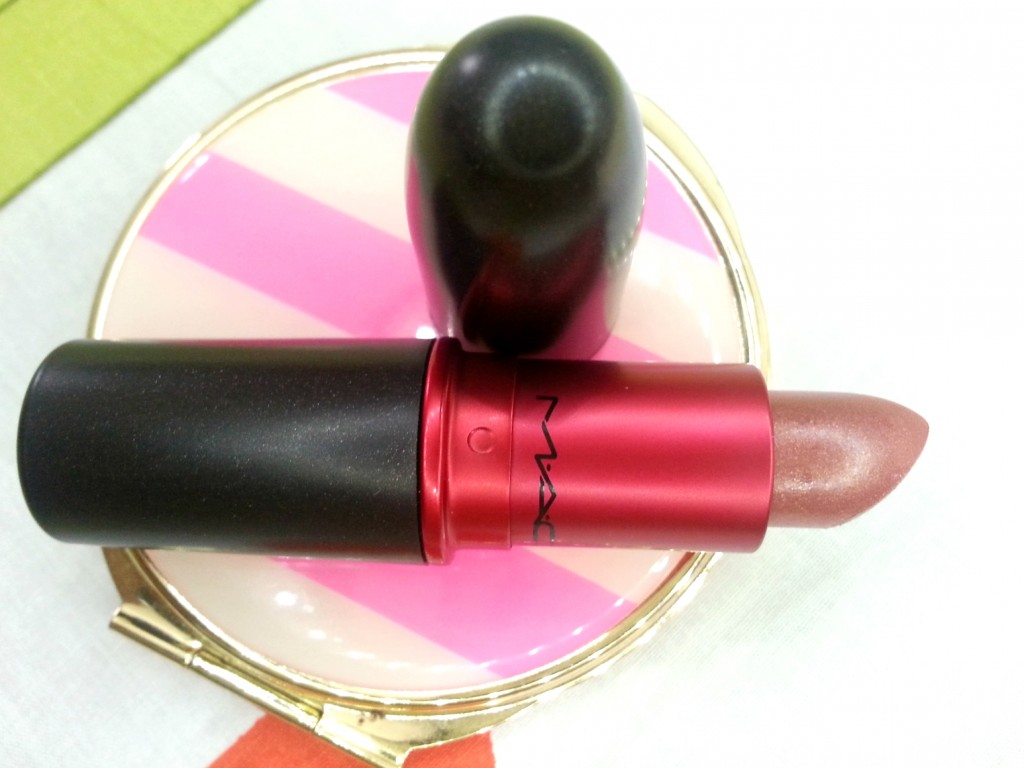 My opinion about MAC Viva Glam Lipstick
The MAC Viva Glam V lipstick will always hold a special place in my heart because it is the first ever MAC lipstick I purchased with totally my money,. I chose this one I had like a lot of pinks and oranges and not many neutrals also it has a good cause so my choice was this as I could wear it everytime I wanted to,all lipsticks or makeup products that I have involve some share of my mamma's money but was like solely mine so yay…
It feels very comfortable on the lips and is very glossy, so if you're looking for a lipstick that packs a shine, this is one of them.
It is not like the majority of my lipstick collection but is a neutral pink with beige undertones, which I find very easy and natural to wear and could complement a lot of skin tones, it can also be used over a bright lipstick to tone it down if you are not very comfortable with brights
Swatches and how it looks on me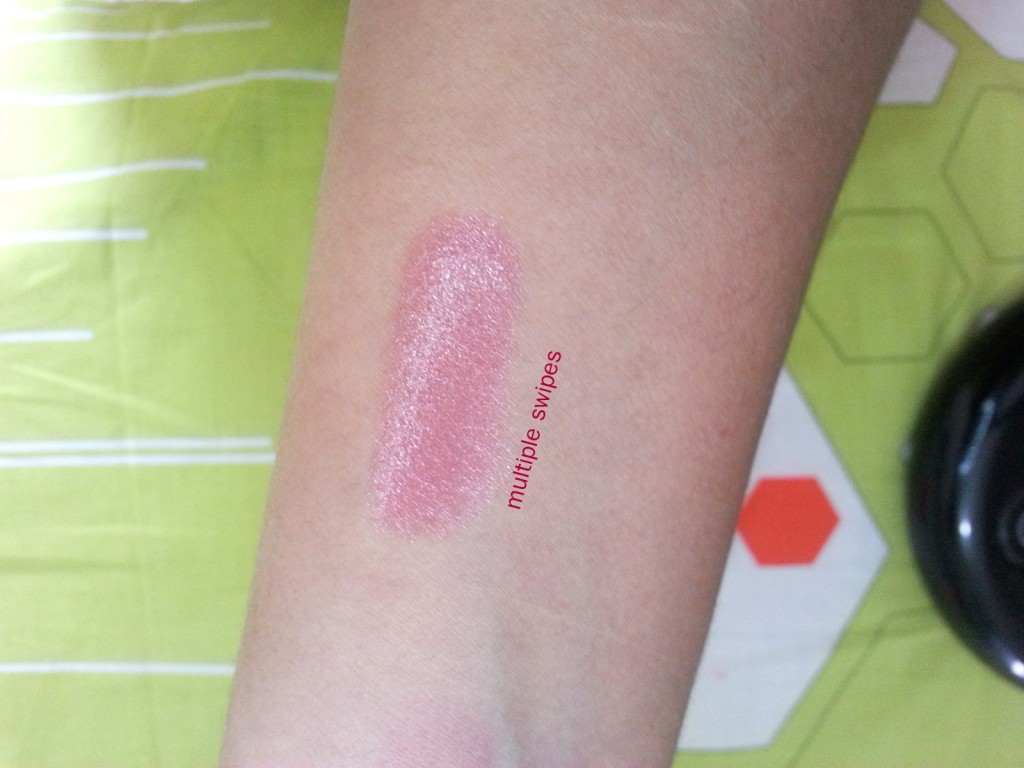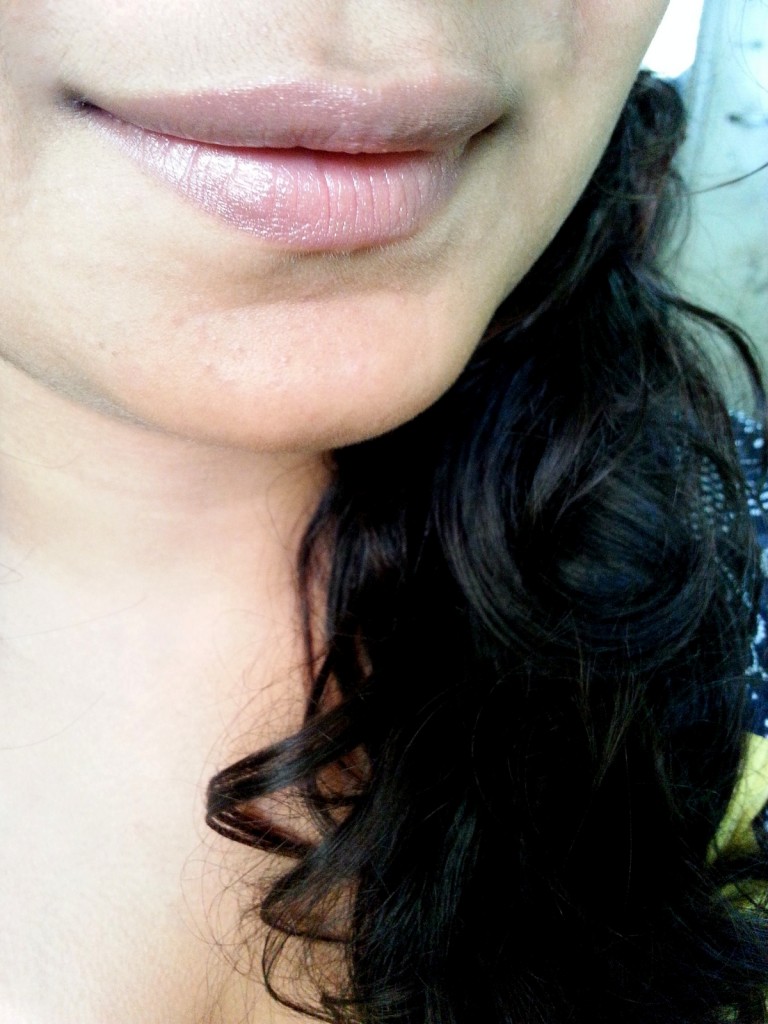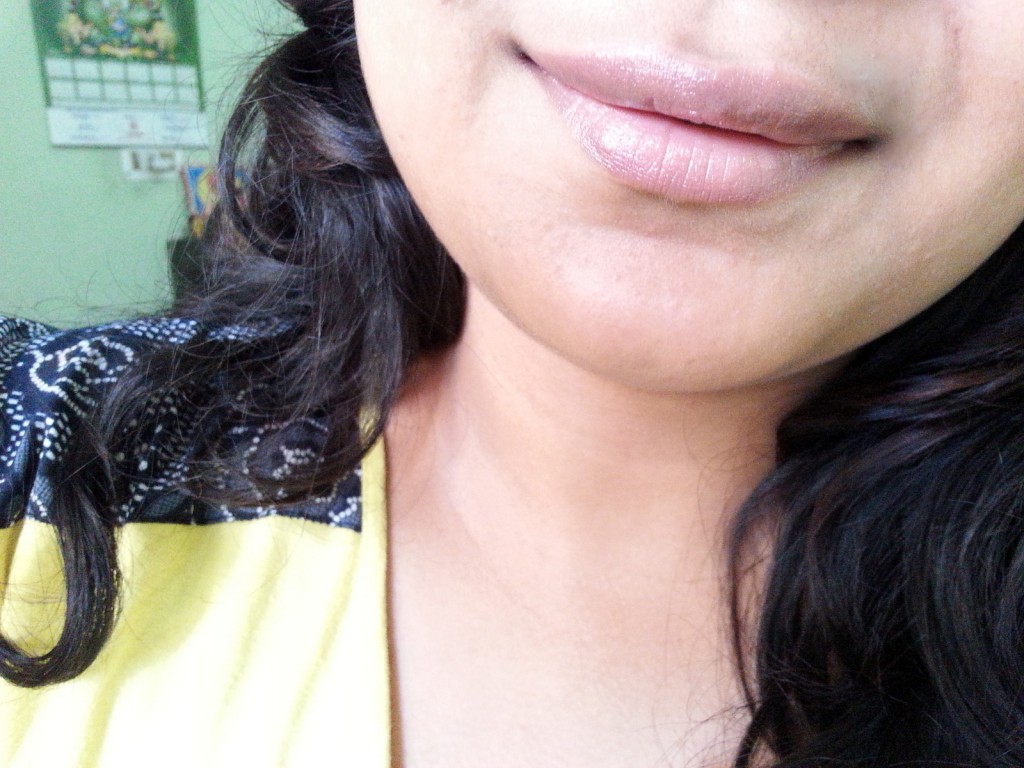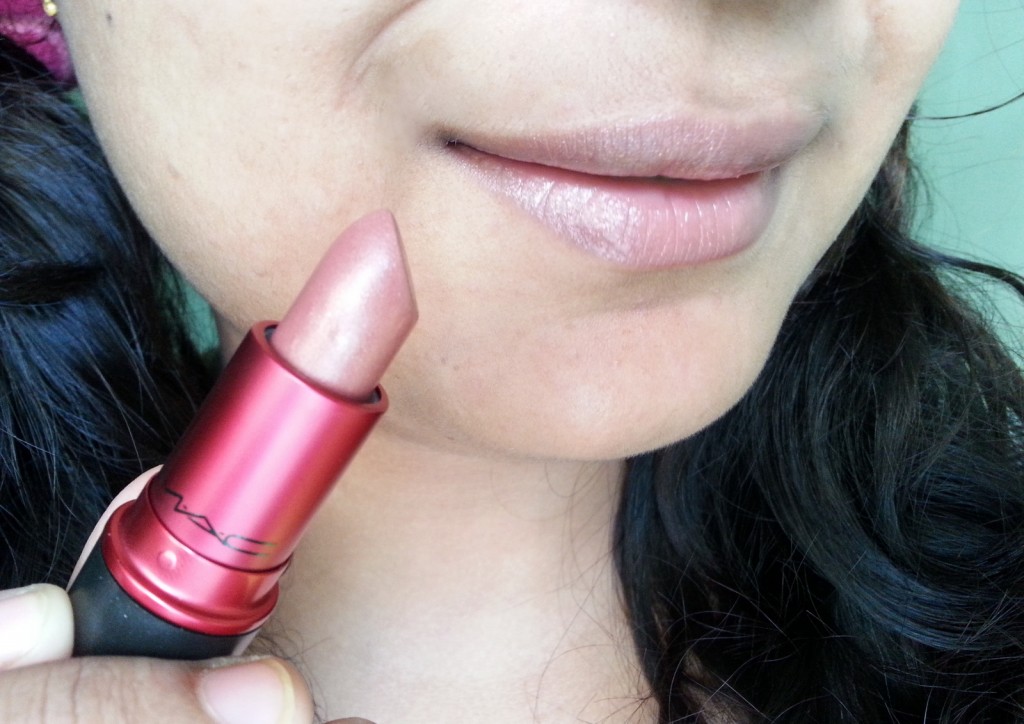 Pros
Gorgeous neutral pink shade Universally flattering shade to suit almost every beauty
Soft and smooth texture
100% of the cost goes to MAC Aids fund
Really hydrating
Does not settle into lip lines or doesn't accentuate flakiness(if any)
Yummy Vanilla fragrance
Cons
The price: with these howling price hikes 1450 Rs is a major ill
The staying power, wish it had a little longer of stay
Shimmer might be concern for some one not for me in this case
Highly pigmented lips wont show up any colour just the shine would be visible
Hope all makeupholics liked my review.. this is one shade you could without nay doubt happily splurge upon 🙂
* By Contributor: Shanaya
——————————————————————————————————————————–Girls, Find your favorite MAC Lipstick reviews here 🙂