Hello my butter babes, smooth like butter, sweet like cinnamon, oh!! Its  officially fall  now ,I mean  October, are you even serious, this year has passed out in a whiff ,and I can see winter not being really far from approaching ,but be it summer winter or whatever season, what I cant get off with is my bright pink lip colors ,yeah my makeupholics… I am back with yet again bright pink lipstick ,oh sometimes I do give a thought to myself as to will I ever be able to grow over my obsession for pink and orange lip colors . Lets move on to MAC PINK FUSION.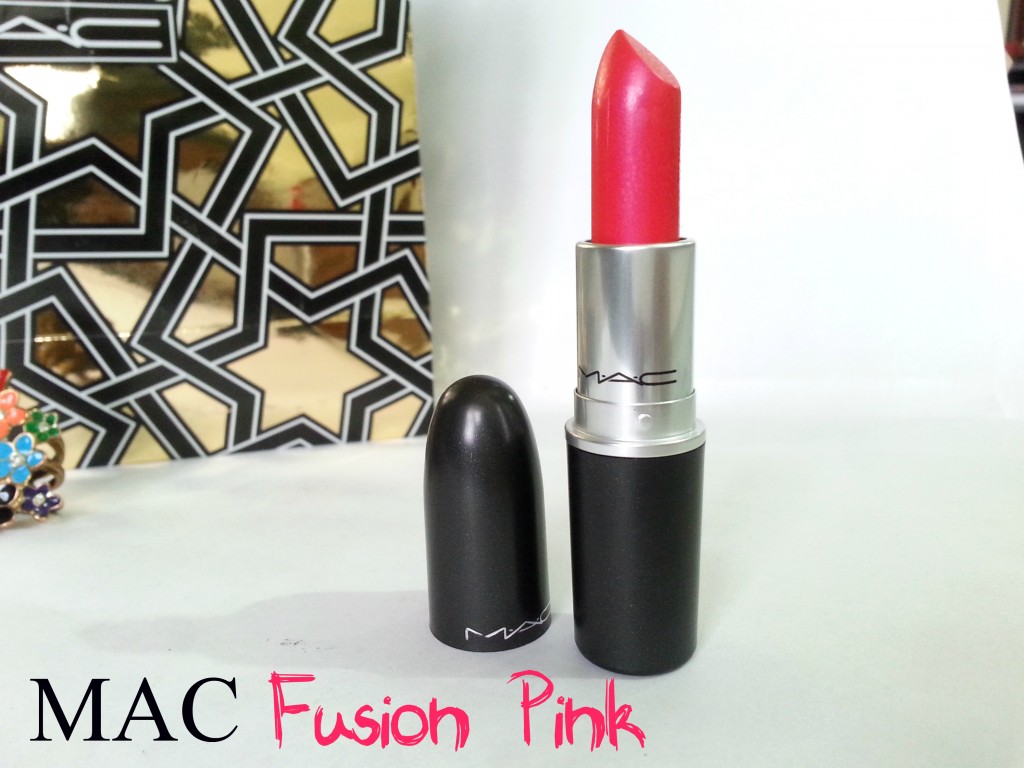 What MAC claims
Shade : This shade was launched in India with a few other limited edition pro shades and mac describes it as a  truly a retina-burning kind of pinkie-red. With warm undertones
Texture :  comes in the much coveted and my pleasured AMPLIFIED  finish from mac ,is buttery soft and goes almost opaque in one swipe
Pigmentation : do I even need to talk about it, how well do we know that amplified range from mac has one swipe opaque pigmentation, and this is not different, goes opaque in swipe
Packaging: nothing special or new comes in the black mac bullet like all other lipsticks from mac
More Pictures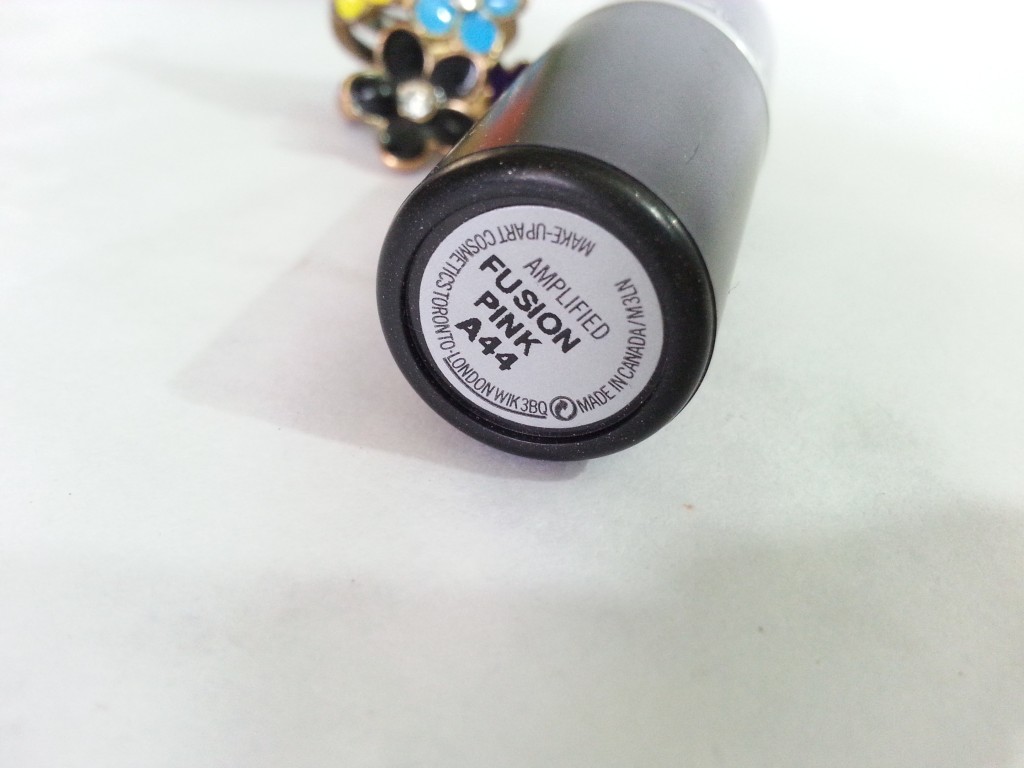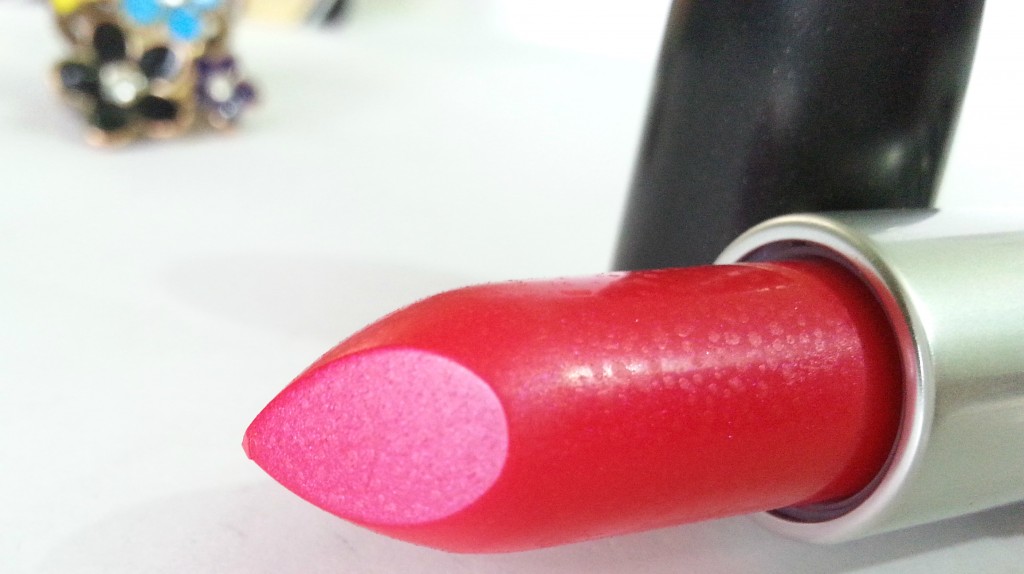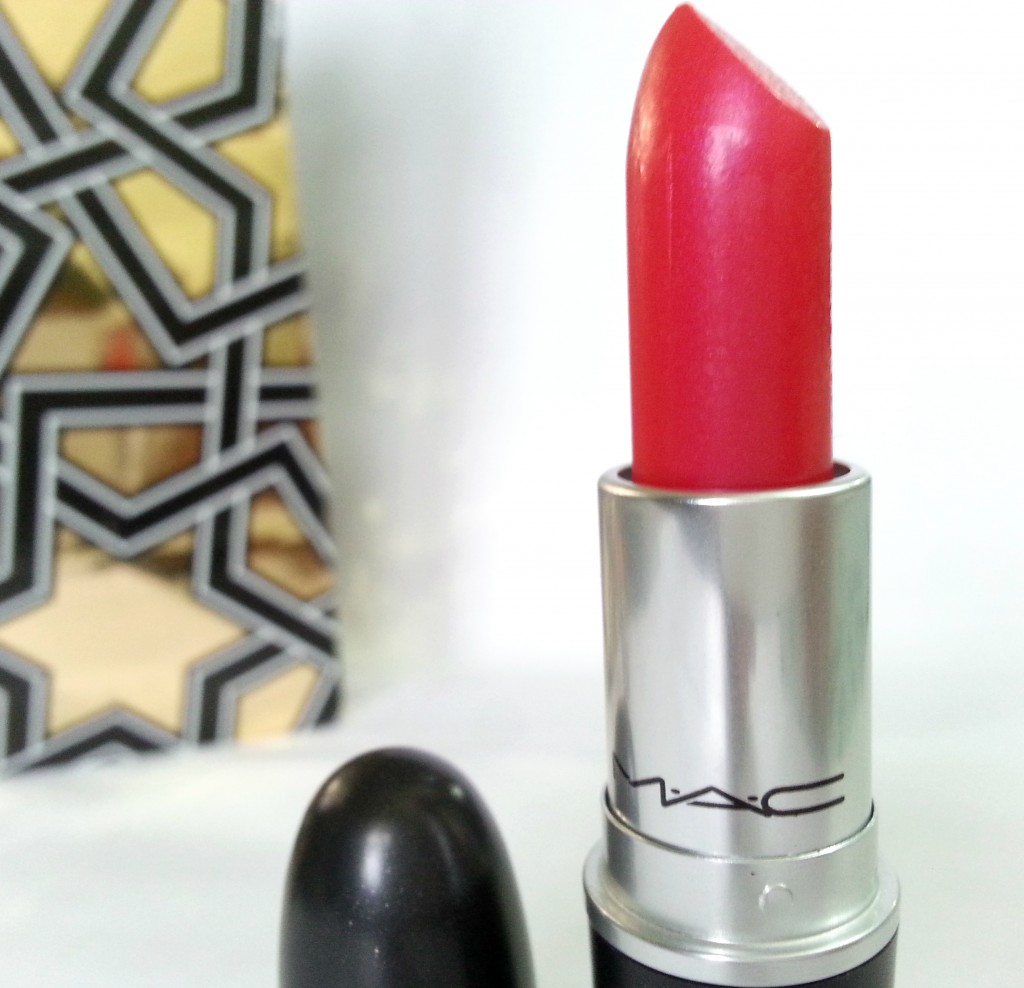 My overall thoughts on it:
Although it has amplified finish  , it feels very light weight as compared to other amplified finish lipsticks also that , despite being amplified I can see a purple -fuchsia  pearly iridescent sheen to it. It glides  beautifully on my lips and stays on for 4 to 5  hours without smudging ,and after that it fades out evenly leaving on a beautiful stain ,that I absolutely love, in fact in my case I love lip stains more than lipsticks .I don't feel lips are dry as the formula itself is very moisturizing . though the actual iridescent sheen of the lipstick wear out in about 1.5 or 2 hours. The special thing about all the product from the pro range is that they are for makeup artist and hence deliver incredible pigmentation and payoff.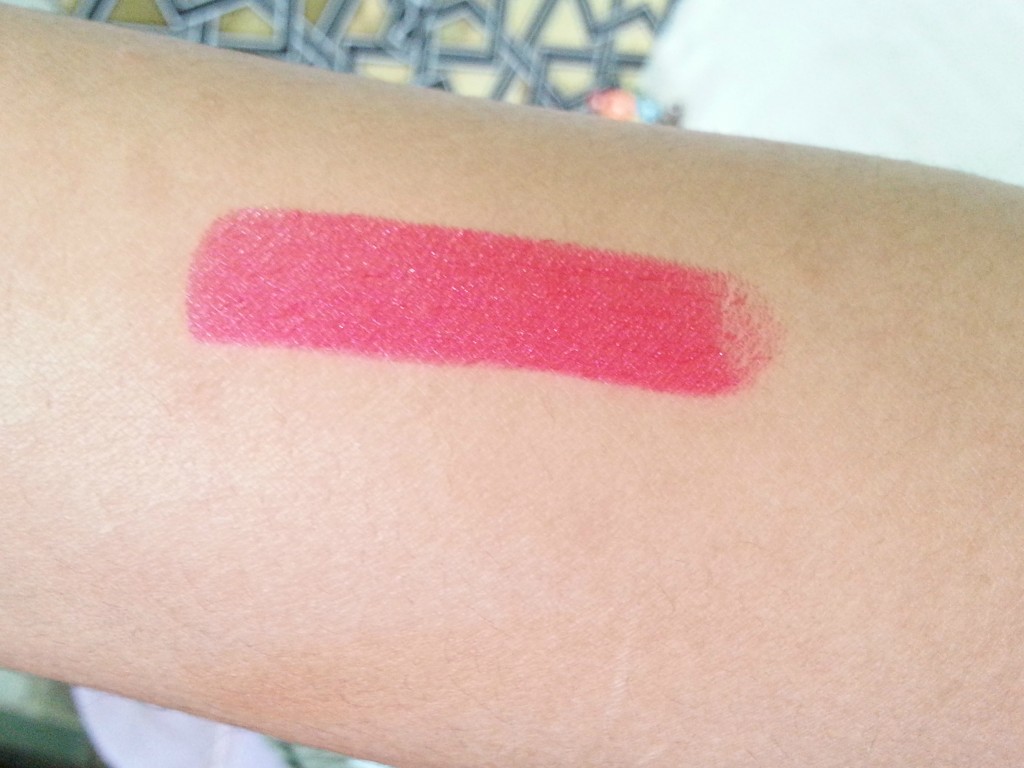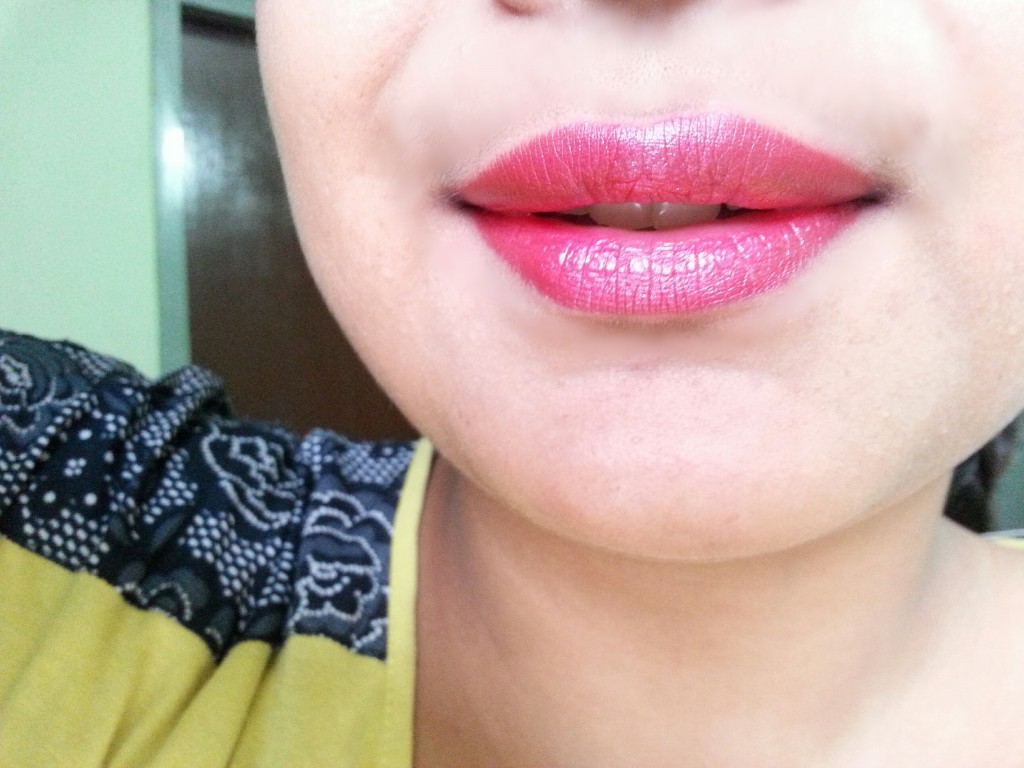 Pros
The most beautiful  pink coral shade
A dash of this colour can instantly brighten up the complexion
Super duper pigmentation
Has a nice iridescent shine to it upon application
A colour that can be of multipurpose use, well I once tried it on my cheeks and it gave a beautiful colour even tough I am not a blush person ,and I applied it really light
Has a good staying power
Leaves a beautiful and even stain even after the actual colour fades off
Yummy vanilla fragrance-a classic from mac
Cons
Very limited availability, as it was launched in India as a limited edition pro collection, and pretty sure no longer available here
The huge price 1450 INR (high time mac stops this irregular price hike
Some people might find it a little difficult to pull of such a eye-striking shade ,for them I suggest to use it a stain, rather than applying it fully opaque from the tube
 My final words: I am in love with the colour and how it gives and instant lift to the face ,so girly and pretty ,just the way I like my lip colours to be, bright and outspoken like me  😛 complexion seems visibly brighter and more lively just by adding a layer of this magic wand.  It is totally worth a splurge as you might not be able to find this type of colour on any other brand and moreover the texture and the beautiful fuchsia sheen it has is not to be given a miss for pinkers like me ..!!
Overall Rating : 4.5/5
By Contributor: Shanaya
————————————————————————————————————————————————————
Also Read  MAC Lipstick reviews by clicking the links below 🙂