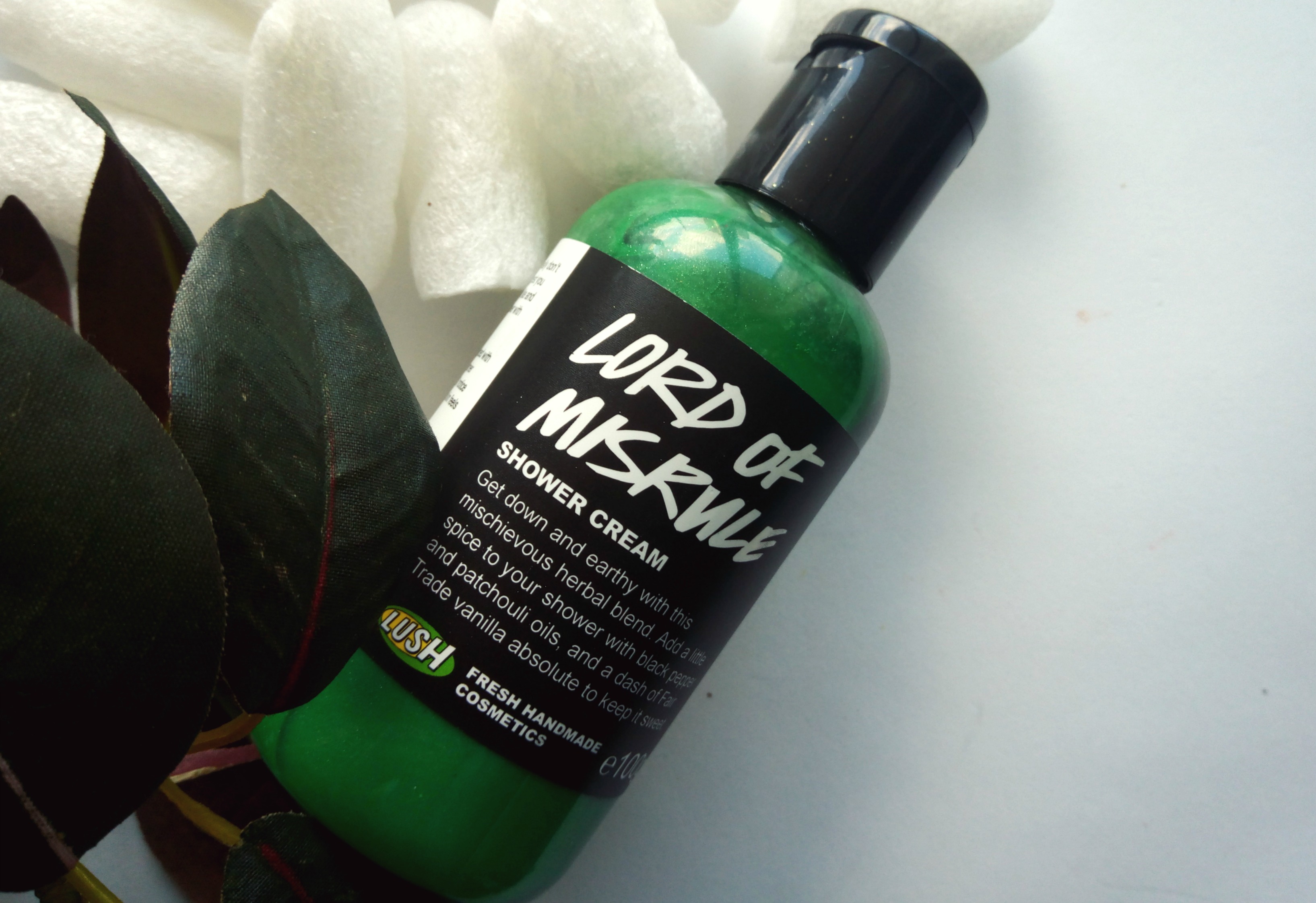 A shower cream made of a combination of patchouli and black pepper – Now, while I really like the spicy and warmer scents; I swear I have never tried a combination of these two in a single product. I was really lucky to get a preview of the entire LUSH Christmas Collection before it even hit the stores.  I must well admit that within one sniff- I did fell for this warm fragrance! Oh, aah….how will I describe it- A very strong and distinctive fragrance that lingers for a long time! Enough of rants- Keep reading to find out my thoughts on this Lord Of Misrule Shower Cream from LUSH Cosmetics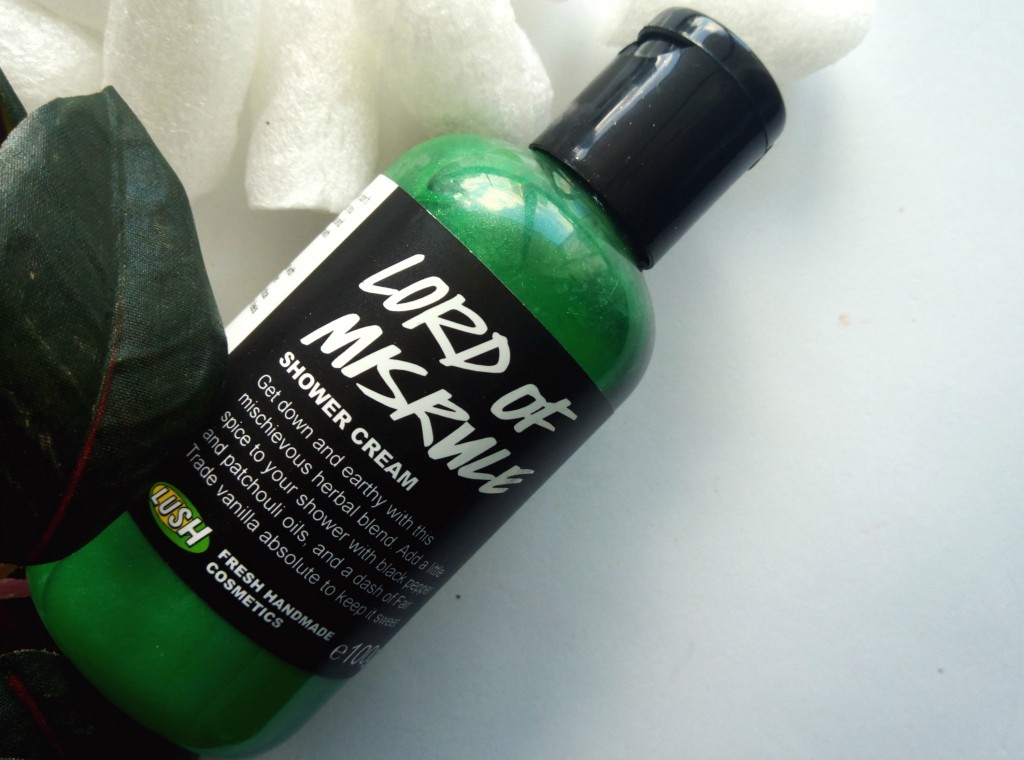 Price: NZD $13.50 for 100g ; Buy here
Product Description
A feast for the senses! Get down and earthy with this mischievous, herbal blend of patchouli, peppercorn and black pepper with an intriguing Fair Trade vanilla sweetness. As you rub this addictive lather all over the body, organic wheatgerm oil provides a nourishing dose of Vitamin E to ensure your skin is on fine (and fragrant) party form. You won't be the fool after washing with this.
Quantitative Ingredients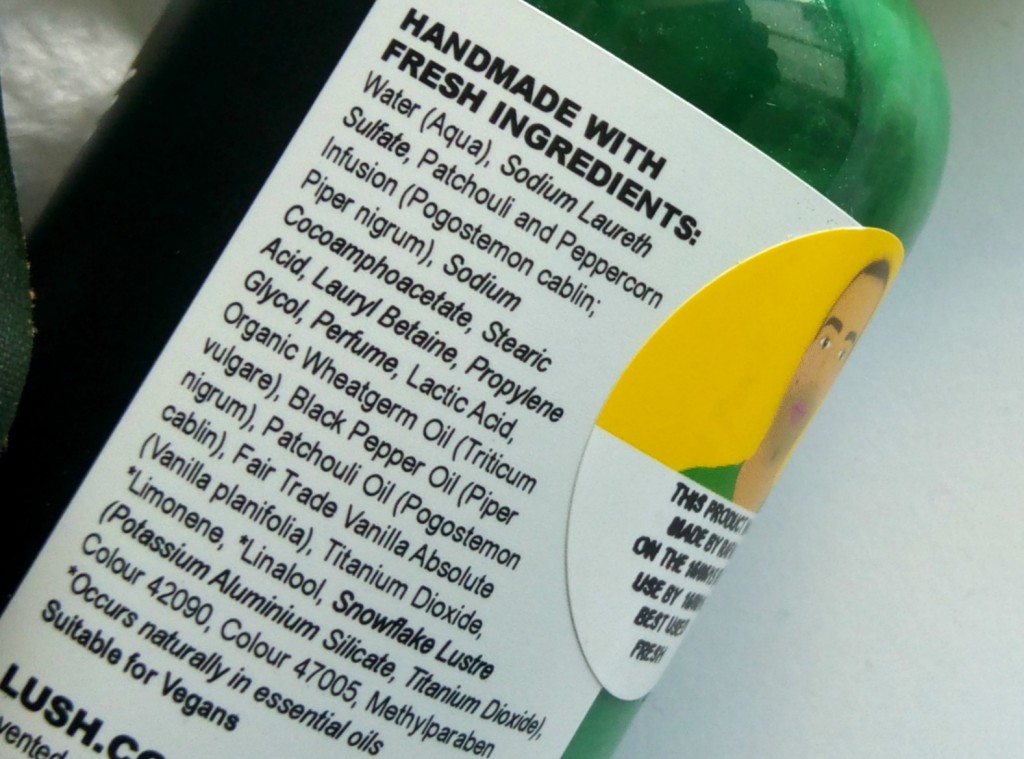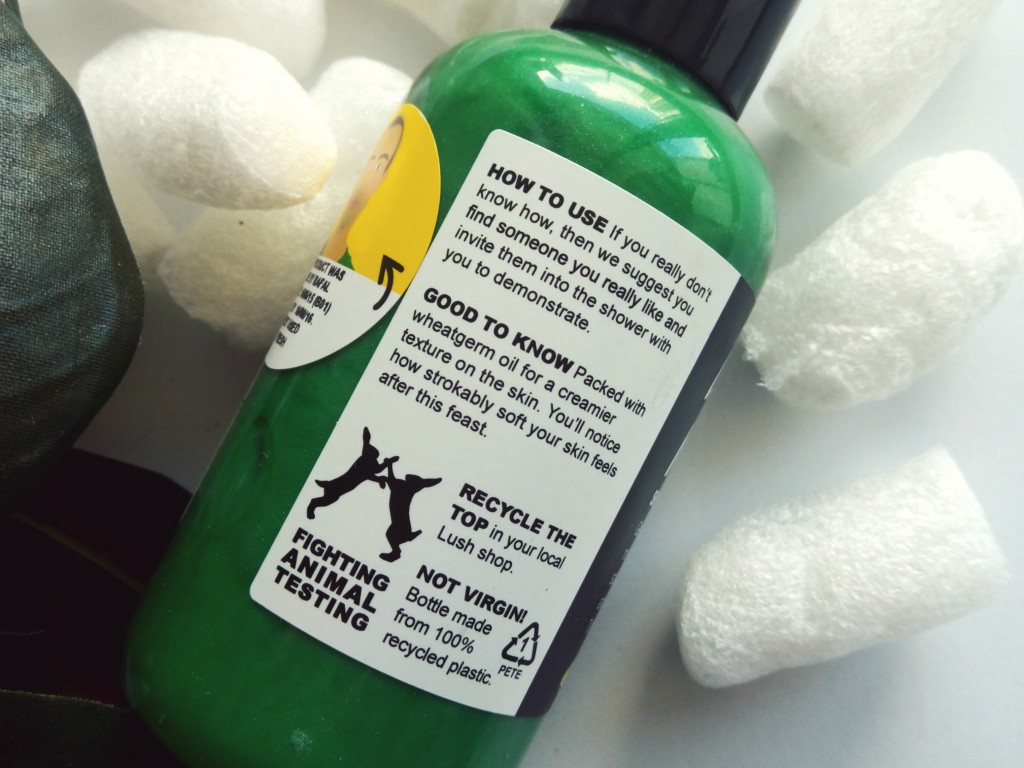 My experience using LUSH Lord Of Misrule Shower Cream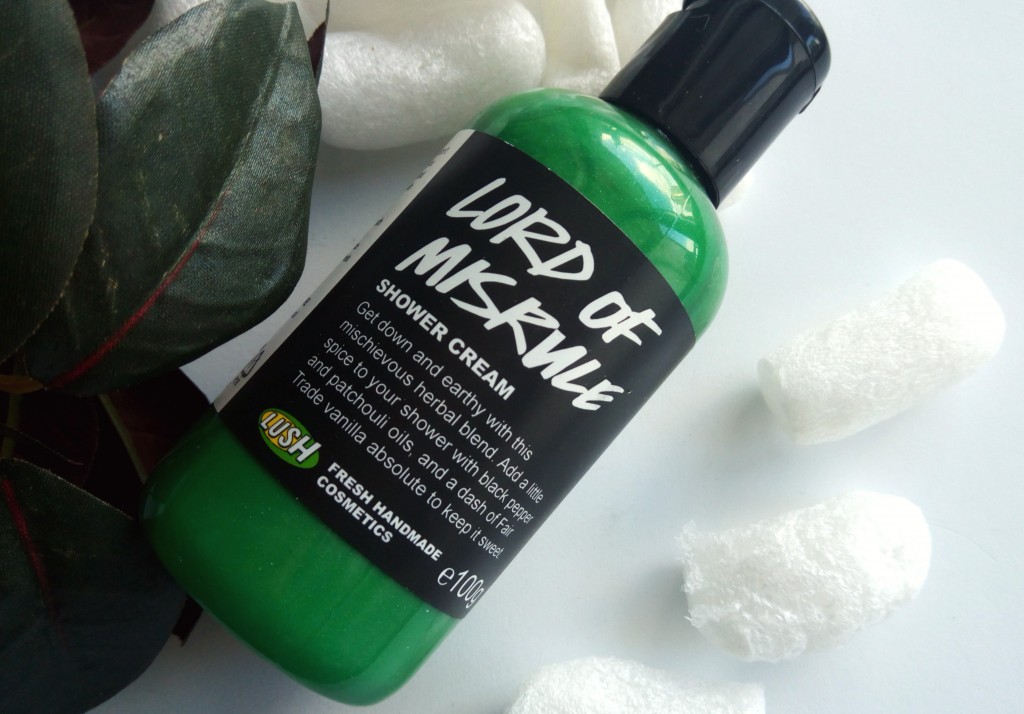 Till date, I have never seen a shower gel that is green in color. As I mentioned earlier- This has both patchouli and black pepper oils. It has a strong and very distinctive fragrance that lasts for hours on your skin. This also has the goodness of Fair Trade Vanilla. The soothing earthy aroma by patchouli that is sweetened with vanilla and like icing on the cake, comes the spicy note by black pepper oils . This shower cream is awesome – spellbound into a magical world where you can summon your inner Lord of Misrule. To give that creamier effect to the shower gel- Lord of Misrule contains wheatgerm oil.
Now, talking about the consistency- It's very runny. I take a little in a wet loofah and then work it out to lather it up and spread it all over my body.. It creates a slightly oily lather. When washed off, the skin felt extremely soft and hydrated. The signature fragrance of 'Lord of Misrule' is very relaxing and this sensual fragrance makes you feel very happy.  I didn't want my shower to end! Really ? I love it!
My skin felt really smooth and it gives a very calm sleep at night. I use it for bathing before hitting bed. As I mentioned above, the smell also lingered on my skin for a long time. Total love!!!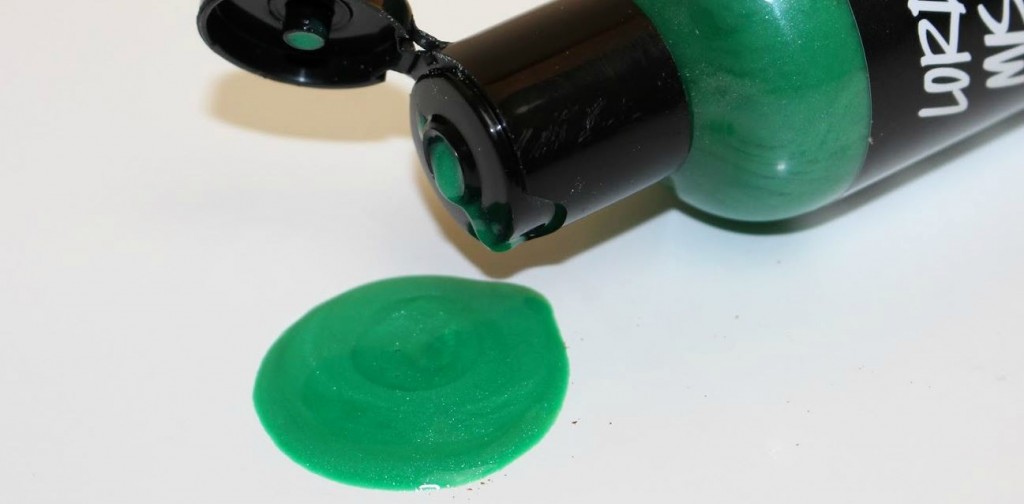 Overall, a winner in my opinion! Use it and you are going to get addicted to this! Trust me. You will never stop using this! I love
What's your favorite shower gel from LUSH. have you tried Lord of Misrule before ?
** Product sent by brand PR. However, my review is honest and unbiased as always