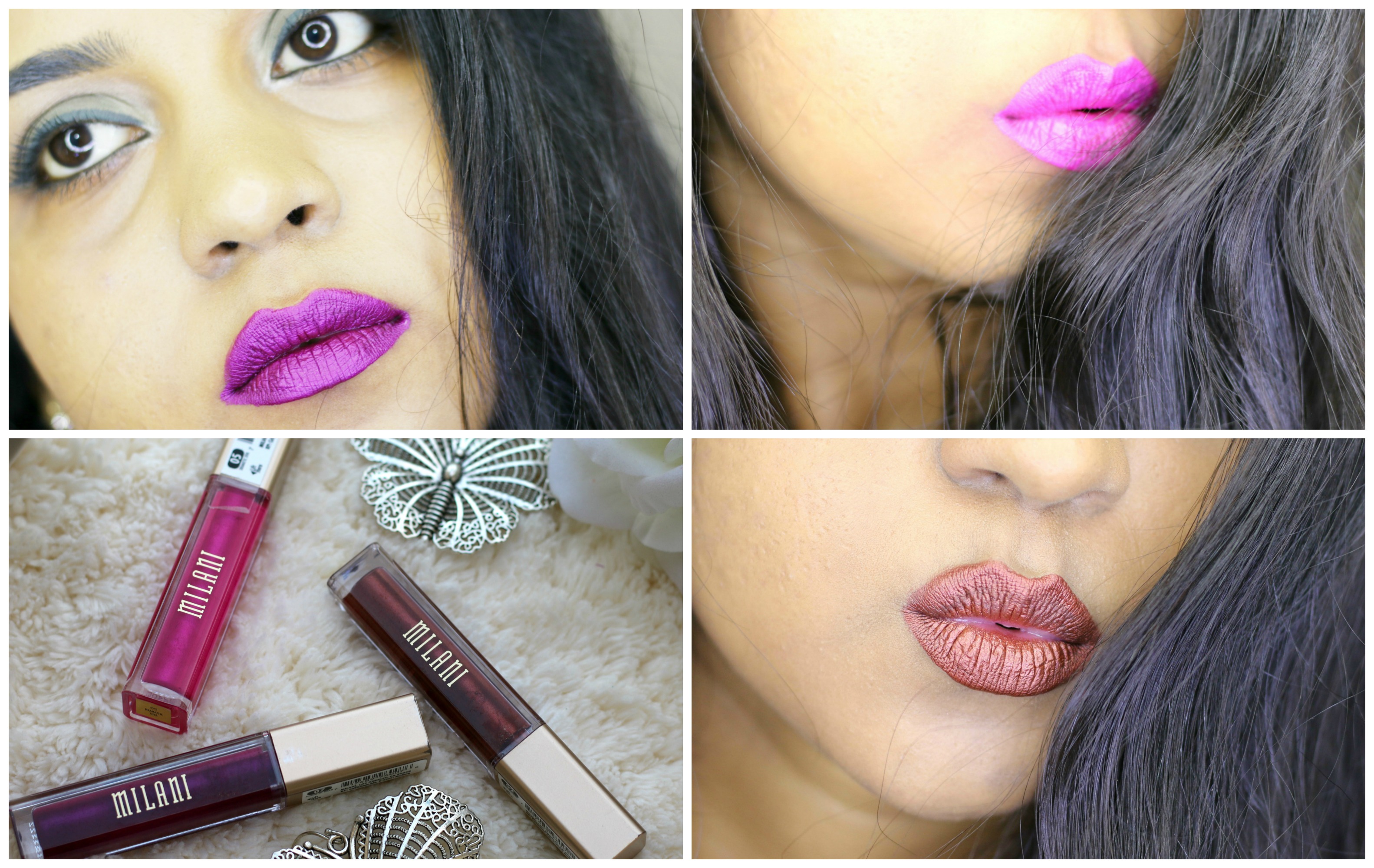 For this festive season, Milani has come up with this super bold and richly pigmented Metallic liquid lip colors shine with a soft luster and dry to a smooth matte finish—without drying out your lips. Waterproof and kiss-approved, each Amore Matte Metallic Lip Crème delivers up to 16 hours of wear.
Though I love matte lip colors. This was the first time ever, I was trying a metallic+matte formula. I never felt confident enough to flaunt metallic shades. But, I was proved wrong. After wearing them for a couple of times , I am loving the way it looked on my lips. I felt really comfortable wearing them. To know more about these, keep reading..
There are a total of 10 shades in this range. I was lucky to be sent 3 gorgeous shades from this range –  05 Dramatic Diva, 02 Matterialistic & 07 Automattic Touch. I would be reviewing these 3 shades in this post. Hand swatches & lip swatches of these 3 shades.