Hi all
Who doesn't love changing hairstyles! Don't let unruly frizz get the better of you.
With the wonderful range of Keratin Smooth products, Its now even more easier to attain your favorite ramp ready look… So get ready to say so-long to frizz with the latest salon innovation! This blog post is all about creating some of the awesomeist looks!! This post is an entry for Tresemme Ramp Ready Hair competition By IndiBlogger...
There are so many hairstyles to choose from!Most importantly, you have to find a style that fits your face, personality and occasion/mood. here is a list of styles you can try for a change!! Do comment and let me know which matches your hair the best…..
1. Bouncy AND Light
This is one of my favourite choice for all pretty ladies, The look is light with bouncy curls…
Curls always add so much of shine and volume to your hair which brings out the best features.. From a bubbly chic to a ethnic beauty, This style matches every dress, western or ethnic.. Whether you have straight hair or super super curly hair. Many YouTube videos are there on how to achieve that perfect curled look.. You can shampoo your hair using keratin smooth shampoo (My Recommendation: Tresemme Keratin Infusing Shampoo, and then using a soft bun roll or Hair rollers ..You can achieve this look without out using a hot iron roller….use a good hair spray to set your curls and soften your curls using Curling cream….
2. Fish Tail Braid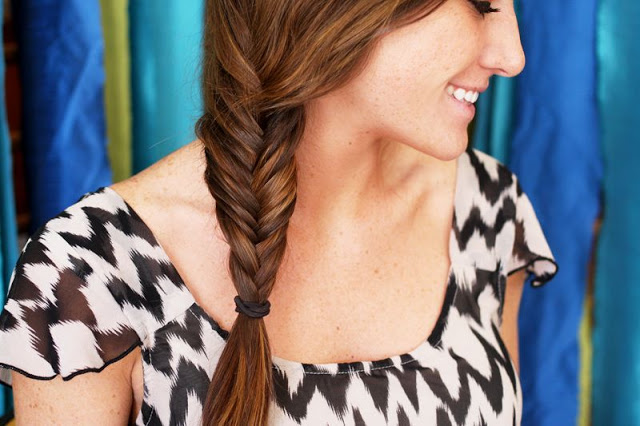 Nothing can beat a lovely Fish tail braid….
Tie hair into a low ponytail (use a ribbon, or something you can easily remove after).

Section the ponytail into two parts.

Take a piece from the outermost part of each section, e.g. leftmost for the section on your left, rightmost for right and move it to the other section.

Keep doing this alternately until you reach the end of the ponytail

secure with an elastic or a cute hair accessory.
Make sure you use hair spray to set and keep all baby hairs at bay!!
Whether it be a western outfit, a prom gown or even a beach wear party….Any cool chic can rock this style!!
3. PONY Tail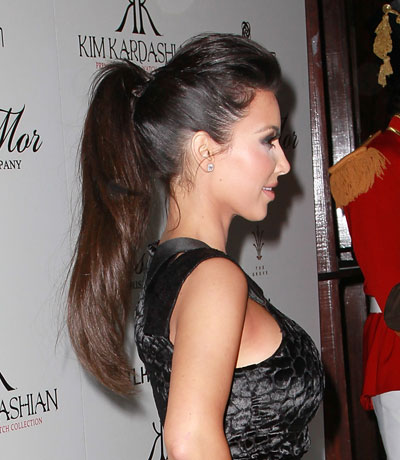 High pony tails are not just for Gym anymore…—
make it more voluminous or messy with a little body on the crown, or keep it high and sleek, both of which are frequently seen in the runways and red carpet.
it's a great hairstyle for a night out or a date (pair it with smoky eyes and nude lips)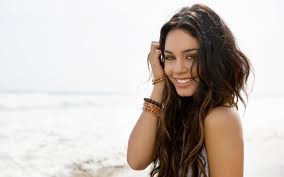 Curly waves are universally flattering and this particular look make you ready for any occasion.
You can choose to have it done semi-permanently through a salon or do it yourself to revert back to your usual straight style.
If you don't have too much time to spare, a volumizing spray or mousse applied before weaving hair into a braid can leave you with instant sexy waves a few hours later.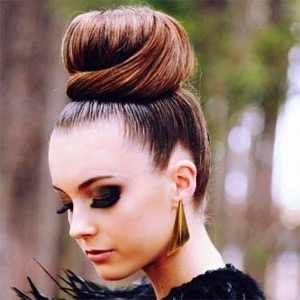 Pull all hair into a ponytail.

Comb the hair it will be free of tangles and easier to style.

Pull the ponytail through the hole in your doughnut

. doughnut form, should be at the base of the ponytail against your head.

Lean forward and spread your ponytail evenly around the doughnut

. If your hair is wet, you might want to use a comb. Make sure that your hair completely hides the doughnut

If you don't want extra hair around your bun, pull the doughnut up to the end of the ponytail and tuck the ends in, folding your hair into the bun

Hold the bun in place and stretch an elastic hair band around the doughnut to secure the hair

.


Tuck in excess ends and secure with bobby pins

.
6. Collaborative HAIRSTYLE
Combine all of the above mentioned styles and create variety of hairstyles////
Quoting below some of the best hairstyles that suits everyone!!!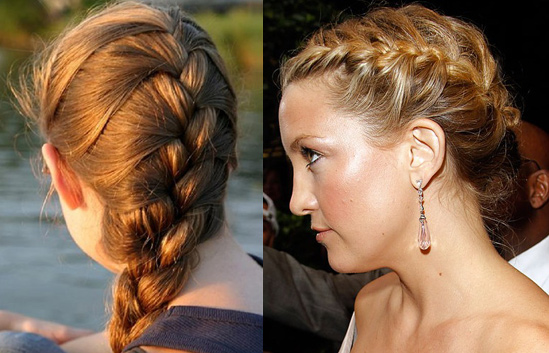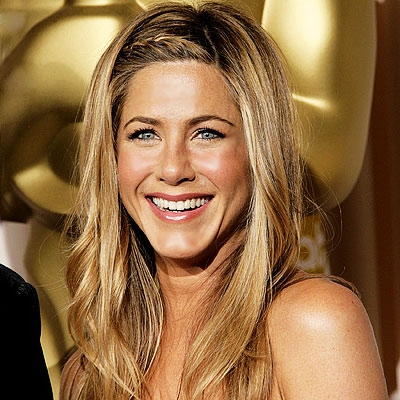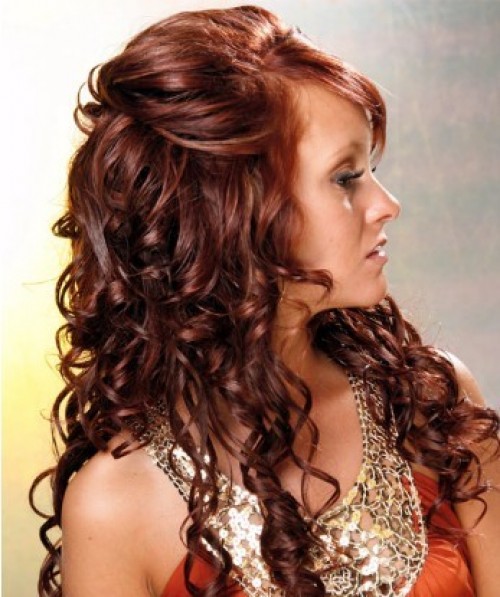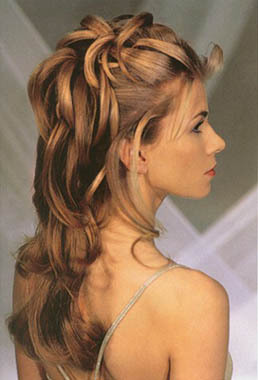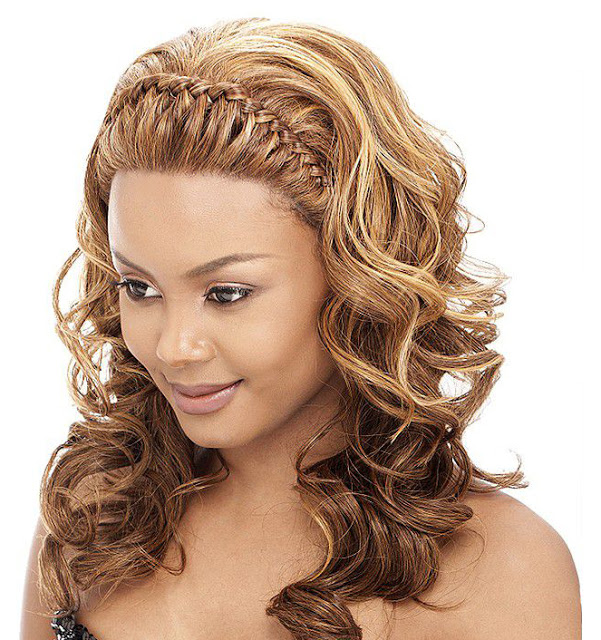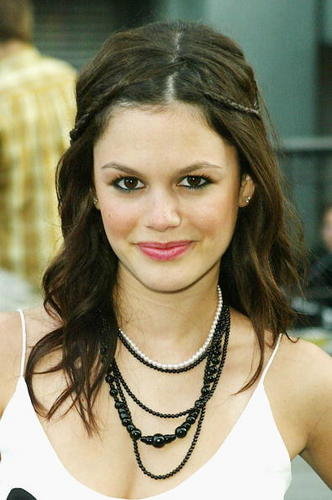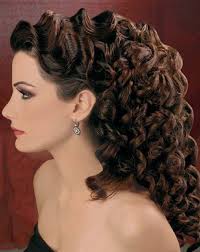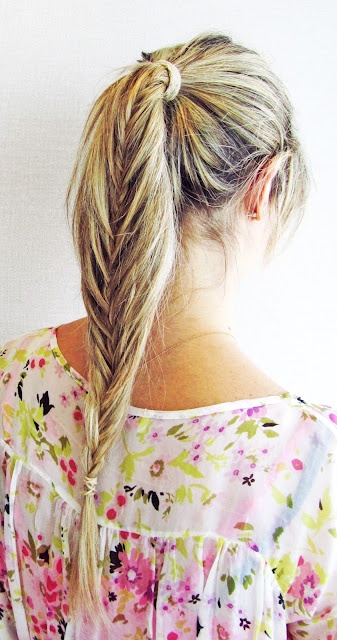 Note: I don't own any of these images above. Image Source: Google, We heart it, gorgeous etc
Hope you liked the post!!
You can check more about the contest on Indiblogger by clicking here
More Videos on Ramp Ready Hairstyles can be watched from Tresemme You Tube Channel here
Because of the heavy hyderabad summer, I chosen the doughnut bun hairstyle!!!!
Here's the finished look I created….
Which is your favourite Hairstyle for this season….