Hello makeupholics..Hope you all are enjoying the weekend…Here in this post,  I want to share with you all my experience using one of the handmade soaps I purchased from a Facebook Group – CameliasNaturalAndHandmadeBathAndBodyTreats.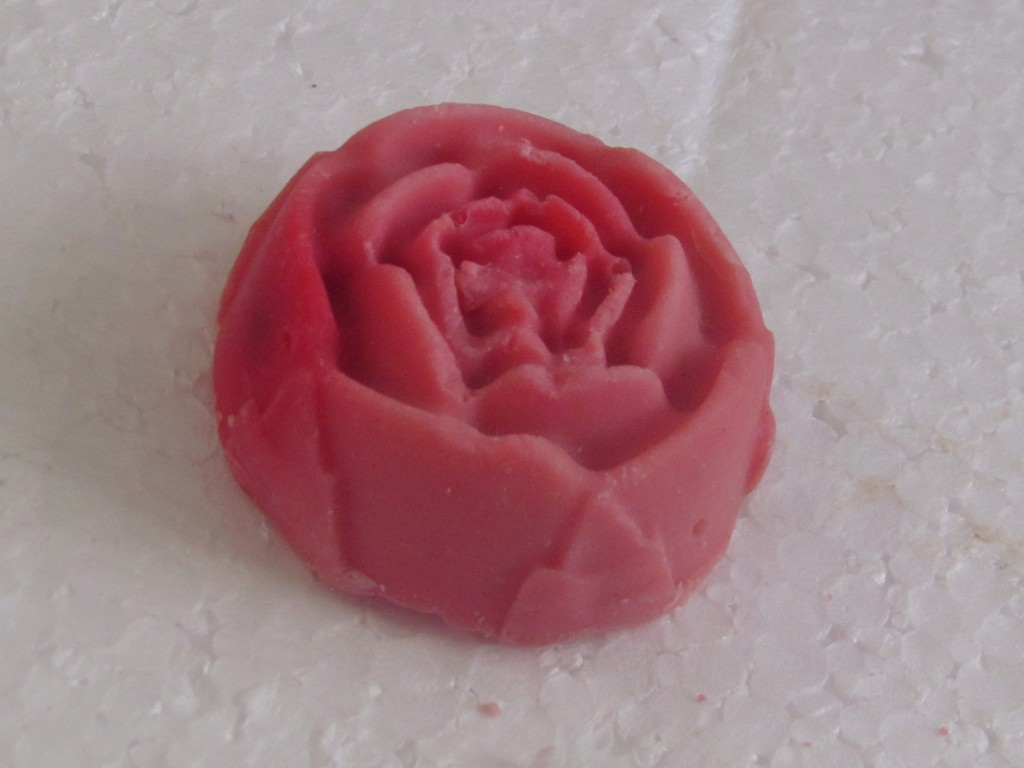 If you see makeupholicworld reviews/posts; You won't be able to find a lot of products with a negative review, reason is simple- I usually read a lot of reviews before making a purchase and If out of the reviews i read, 60% is negative, I never buy that particular product.  For this particular product, I have never seen any reviews and so, I decided to give it a try…
I placed order for 2 soaps. one for me, and one for my sister in law. I prebooked the soap and Camelia was really very prompt in replying to my queries as well as messaging me when the soap was ready.
Price Details as per her mail
two rose soap = 149+149 =298
shipping+packing=  115 /-
Total = 413
She asked me to send 400 INR as a total.
As this is a prebooking one, She asked me to deposit 40% of the total that is 165 initially which I did and the rest, I transferred when she messaged me that the soaps are ready… She send it through India Post and I received it after a day of shipment..
Here's how the soaps came; in a small jar; Great packaging! Soaps came secured without any damage!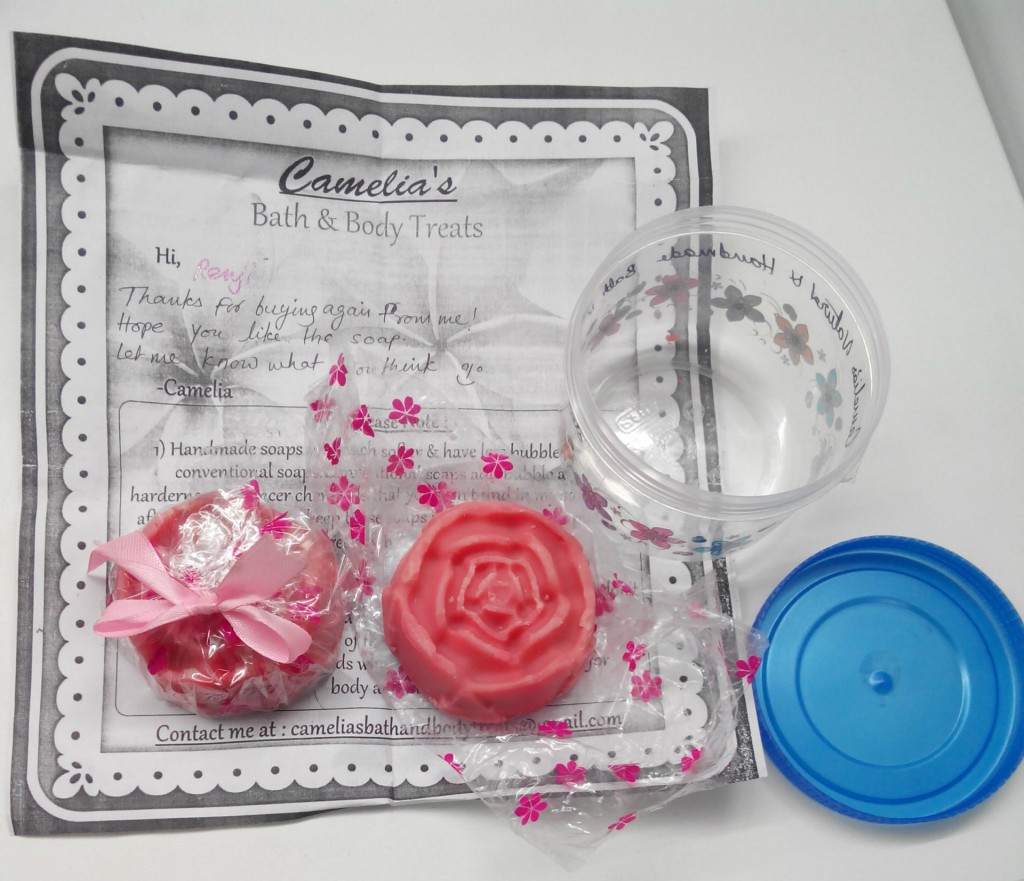 I was not interested in receiving any freebies, So,  I told her in advance that I don't need any. 
You can read the comment, where  ibooked the item here below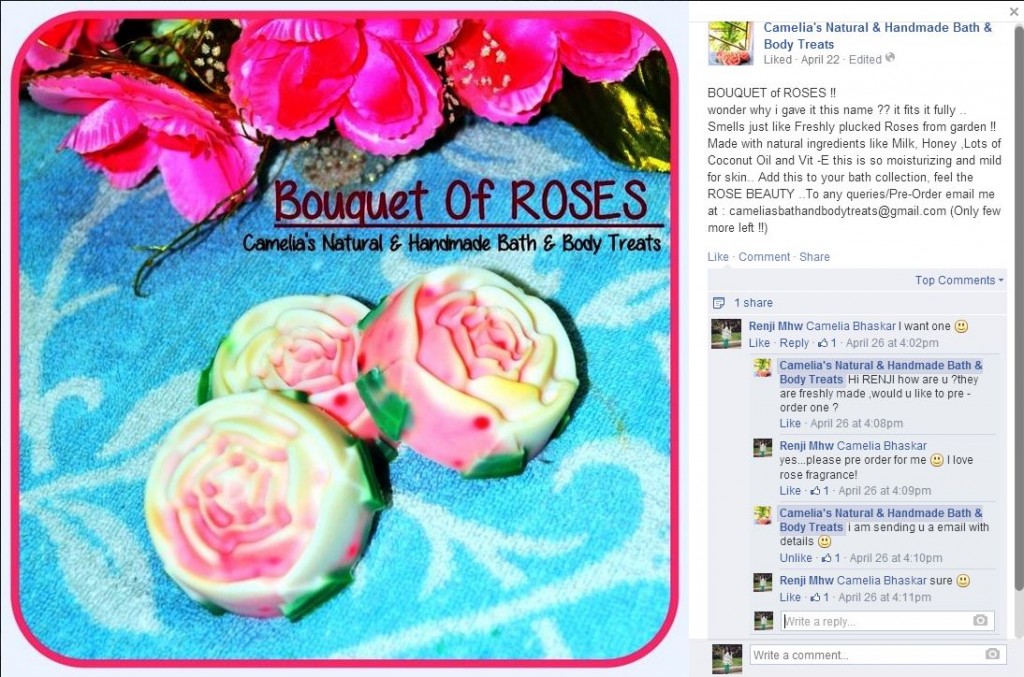 Please note that which I asked for's specifications as per the picture above – Smells just like Freshly plucked Roses from garden !!
Made with natural ingredients like Milk, Honey ,Lots of Coconut Oil and Vit -E this is so moisturizing and mild for skin..Here
She had told me that, she is making a new batch of soap and it is supposed to be in rose color. not like the ones in pictures…It was ok for me, But, She never mentioned that the new batch soaps will contain an additional ingredient –  "sandalwood powder" which I am not a fan of  🙁 A huge disappointment. But, never mind!
I decided to try one soap before I gift the second one 🙂 I am so glad that I tried it…
My first impressions- On opening the jar, I got a smell (not of roses) but something else…I hate that smell to the core..2nd disappointment; A soap which I expected to smell like roses was completely different. I used it for my body bath. It lathers well. But I was getting that not so rosey smell all the time  I used it and I was not very comfortable with the smell. I am a person who is very peculiar about bath and body products. and the only products which you can see me using more regularly is TBS, Loccitane ,Nyassa Soaps & Gia bath and body soaps…Now, the worst part of the soap is : IT MADE MY SOFT SKIN FLAKY, ROUGH AND EXTREMELY DRY
I had to put a lot of moisturiser after using this. I used it not once, but continuously for four days (till the soap was over- twice a day f0r body bath). See the pictures of the usage of the soap as well as my hands after using this. One soap if used twice a day hardly lasts for 5 days usage…A total wastage of money!
See the before and after pictures of using this soap………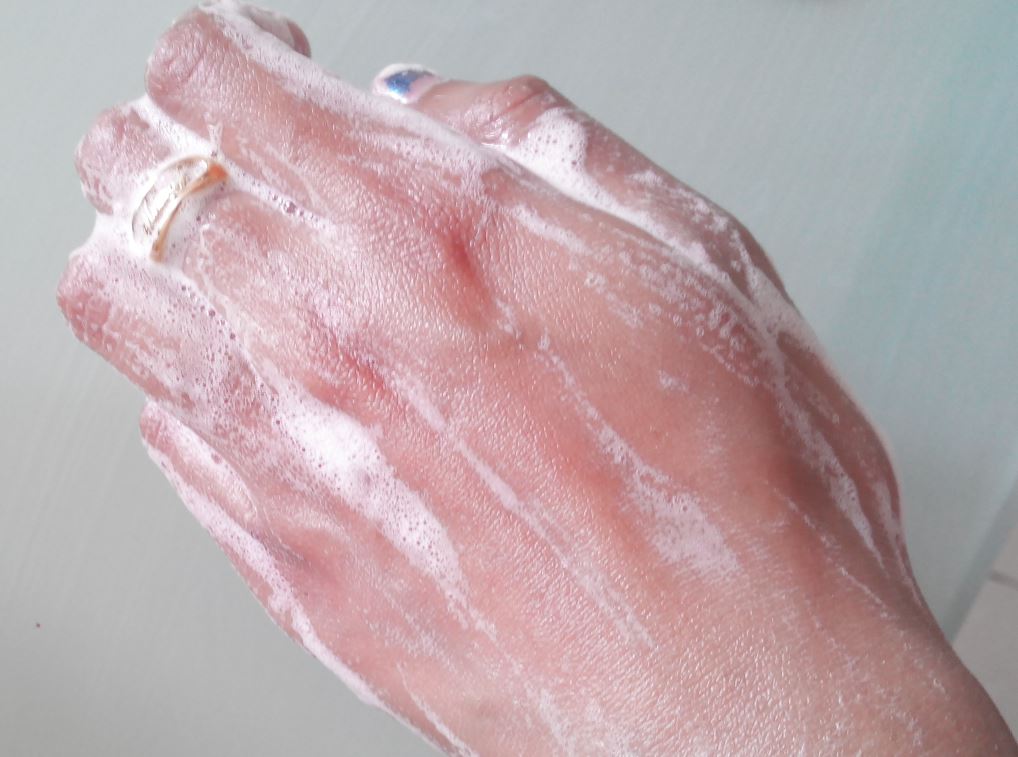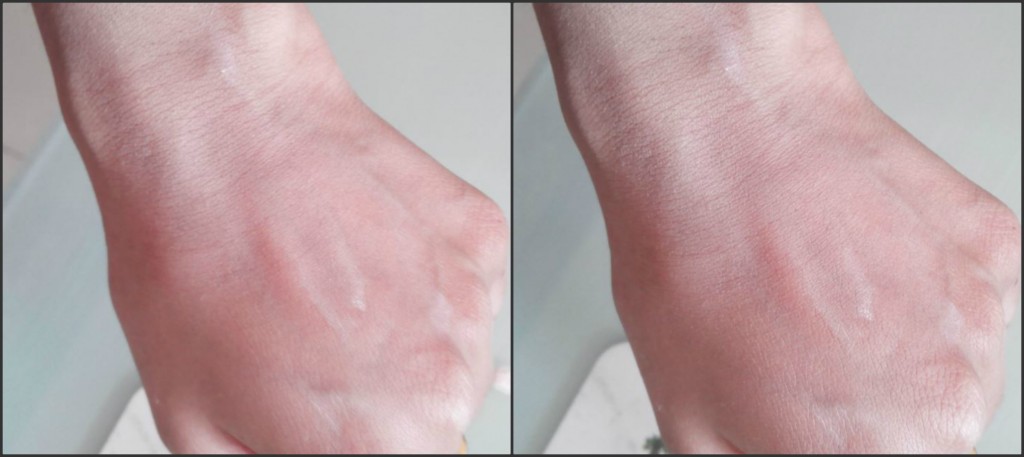 This melts crazilyand leave a rosey tint on my soap case because of which I kept it on the plastic it came in….You can see the present status of the soap and in the picture above(right side) shows you how it accentuated dryness on my skin. I am extremely unhappy and upset with the purchase and I don't recommend this to my readers…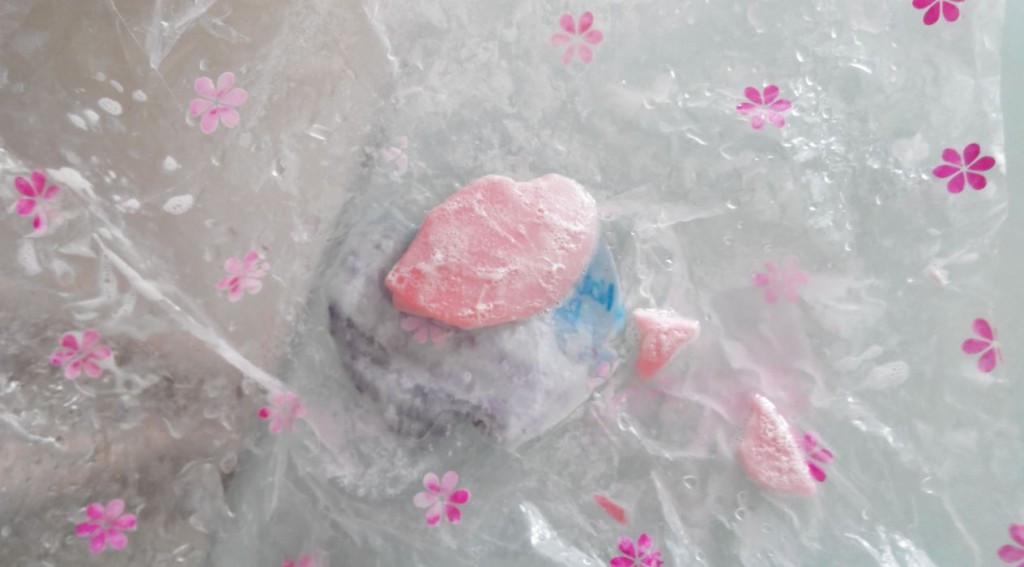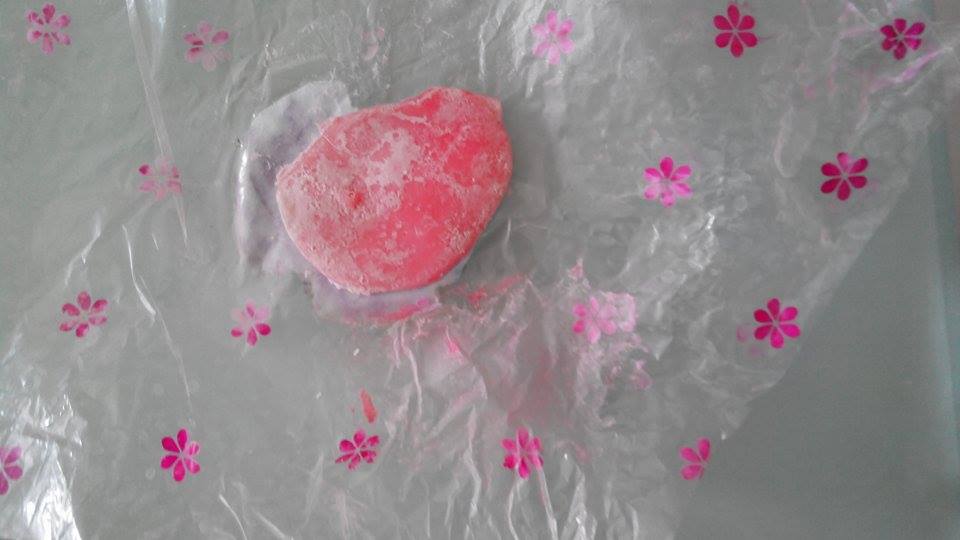 Now, this incident made me peep into her page to see what sort of ingredients she used for making this soap.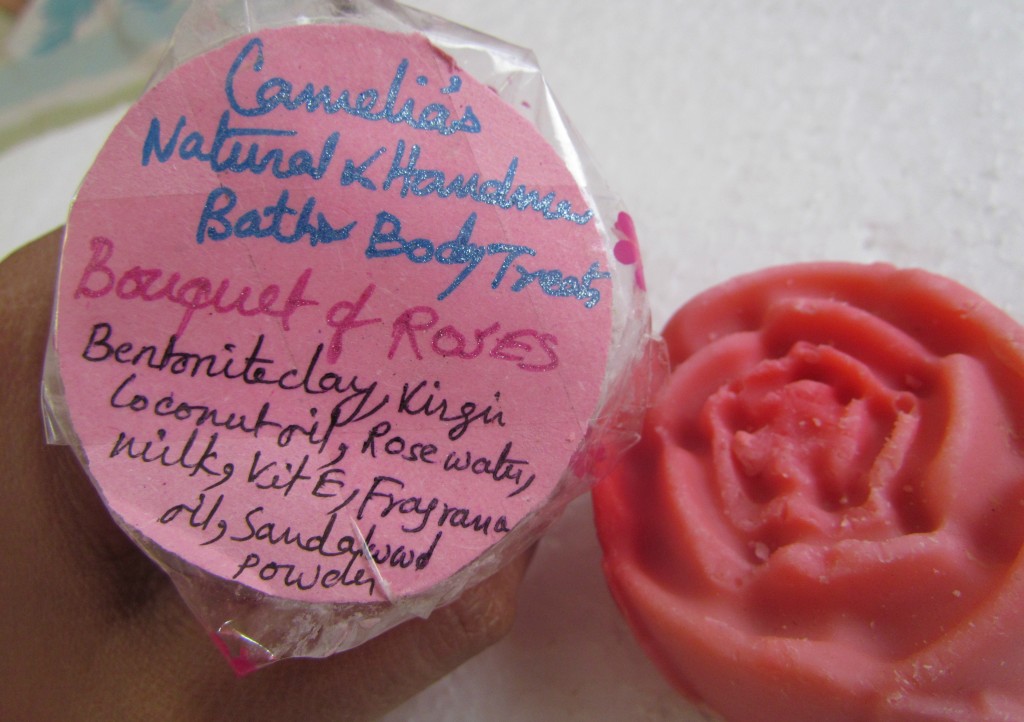 The ingredients- Virgin Coconut Oil – I am from Kerala and I know how original Virgin Coconut oil Smells like and Virgin Coconut oil ,IF THE ORIGINAL IS USED- is supposed to be nourishing and moisturizing for the body. Sandalwood Powder, Rose Fragrance Oil etc should be original if original is used- they why don't it smells like rose. Why is it making my skin dry….These questions are unanswered..
I saw this post posted on her wall. Here she have mentioned, She bought all essential oils from a local shop.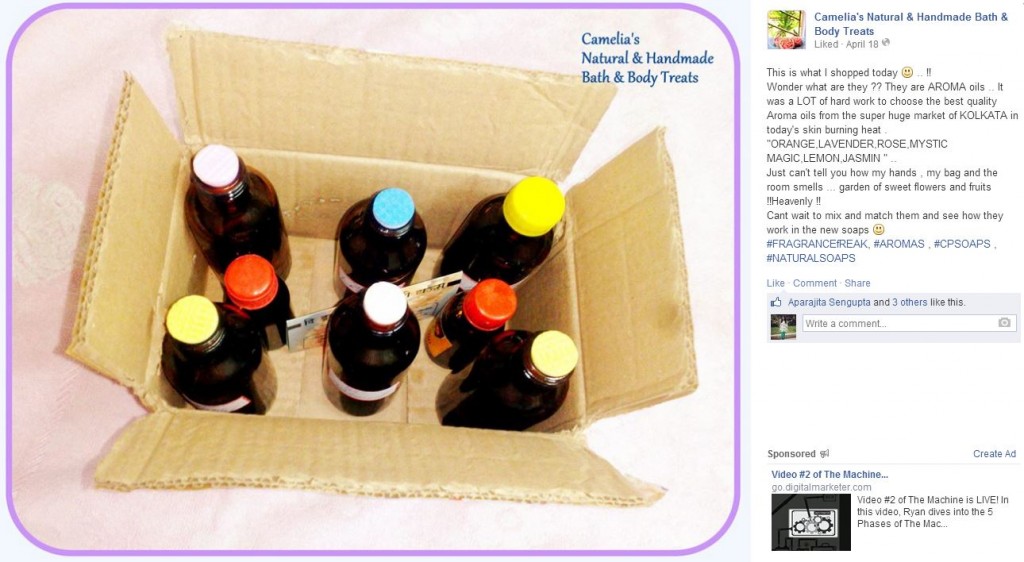 I agree that all handmade soaps take a lot of effort and when your customers are ready to pay for the soap using their hard earned money. Its equally important for the seller to select her soap supplies not from a local shop where one is not sure of what are the ingredients in it…One must really invest on soap supplies.. I have used handmade soaps from another seller as well and I never experienced any problem with those…
Here I am not blaming the seller. But, this post is to throw light to something that is really important that benefits everyone.
@camelia bath and body works…If you are reading this- Please do make sure you change your soap suppliers/ atleast test your products on people with different skin types to see if the product actually suits them.
Now my views in general
——————————
handmade product making is an art and it requires lot of  hard work, dedication and its not about how many products you make. Even if you make just one product which is super perfect. People will remember you and will approach you to get your magic product.
So my 2 cents for every person is that – Be sure about what you  are doing. Extremely sure about the supplies you use to make it..Customers are your assets and so be customer centric rather than money minded.
Here, my experience was super bad and I will never ever purchase from her again!
Rating : 2/5 ;  [+1 perfect packaging  +1 prompt email/messages ]
Note: I am not affiliated with any one. All the opinion stated above are from my personal experience of using the product. It might have suited someone else..But not me…My opinion is unbiased and I am loyal to my readers.  This was my second purchase from Camelia bath and body…I had tried a rose and honey milk soap from them in the past…But, I stopped using it as it was not impressing me to what i expected. It sort of gave me an oil bath feel…Also smell didn't impress me much…I had high expectations about this order…But, again a huge disappointment…
Do you Recommend this to your readers: Not at all!
All comments/criticisms are welcomed…lets not make my blog a battle ground…And pretty please- Don't ping me to ask about this..All my experiences using the product is mentioned above..I have nothing more to say!