I recently purchased this Too Faced LA CRÈME lipstick – 'Fuchsia Shock' . Summer is the perfect time to flaunt bright lips. If you are a bright lipstick lover like me – This is a must check shade – As you can see, they come in sleek gold tubes with the name Too Faced embossed on top. To know my detailed review on them continue reading…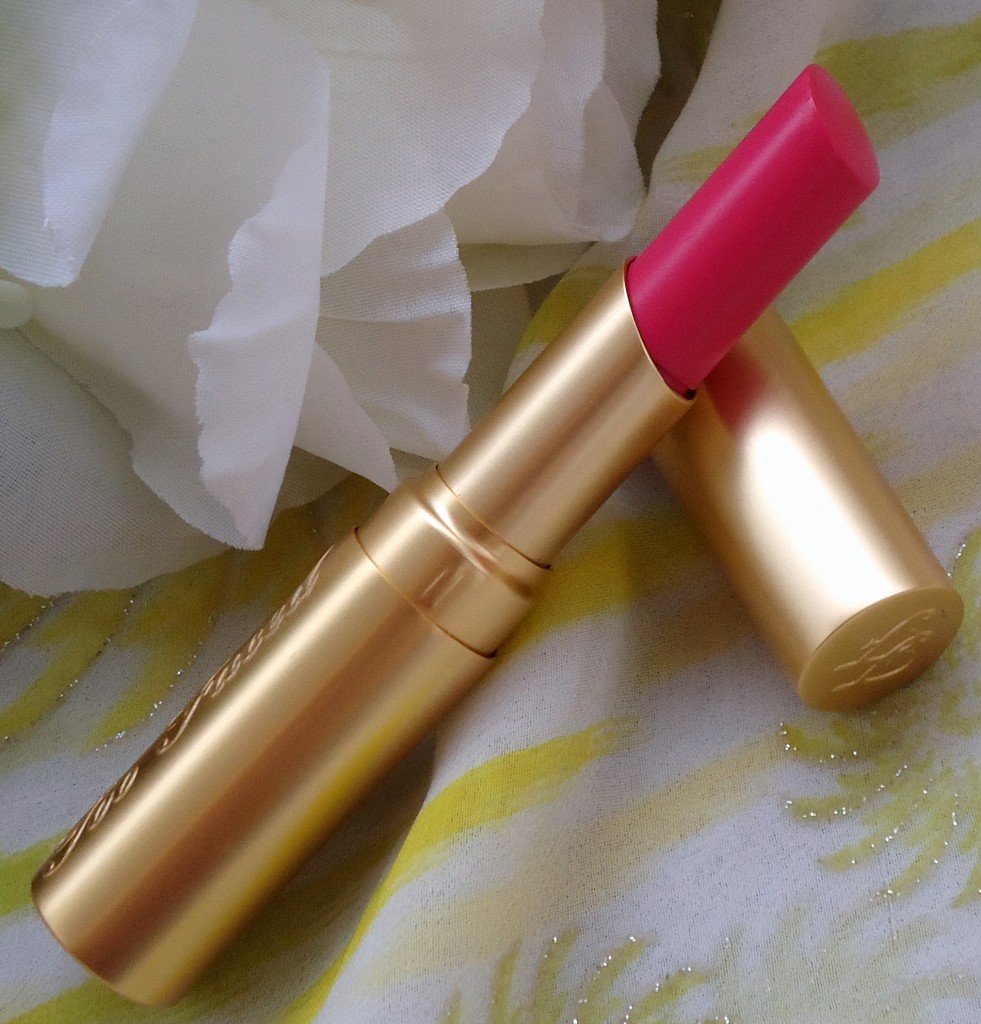 Product Description: There's rich, there's obscenely rich and then there's our La Crème Color Drenched Lip Cream. Oozing with lip-conditioning hydrators, including white lotus flower, it treats while it enhances lips. Available in five carefully curated, heiress-worthy shades.
Packaging & Price: they come in sleek gold tubes with the name Too Faced embossed on top; Stunning gold bullet – love the packaging!! Price: 22$ or 1400 INR ; Net wt: 3 g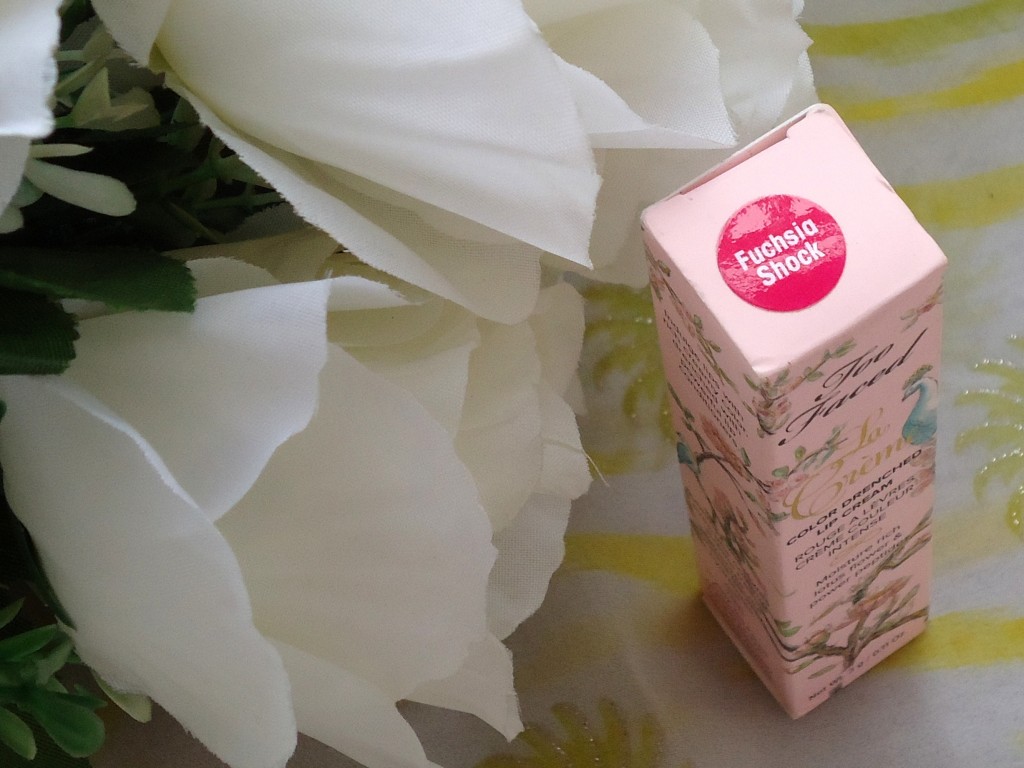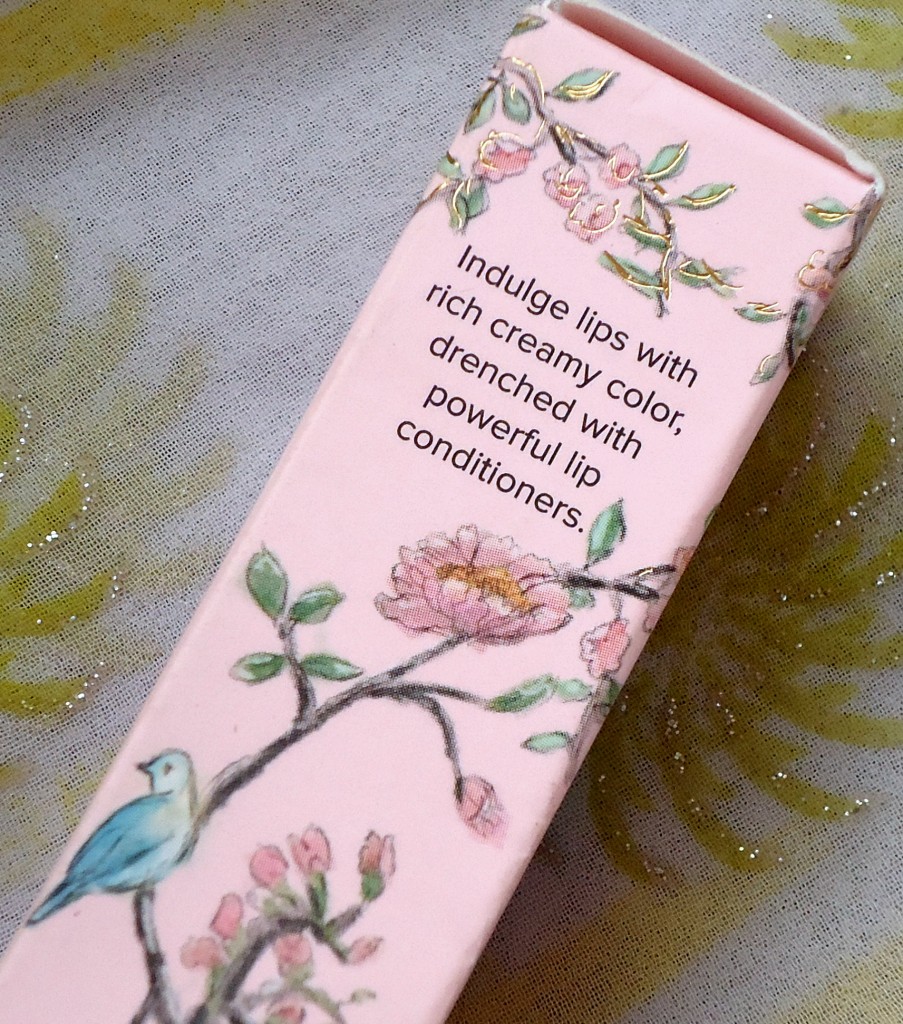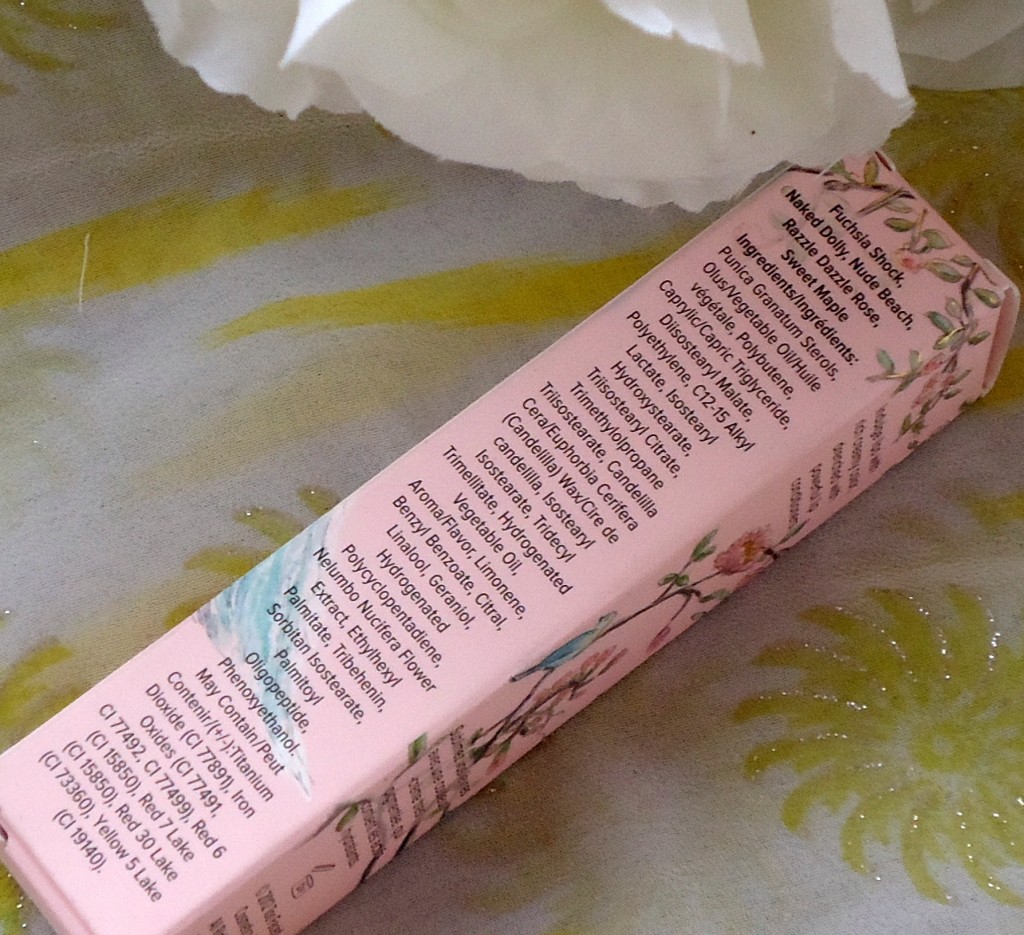 Swatches , FOTDs of Fuchsia Shock Lipstick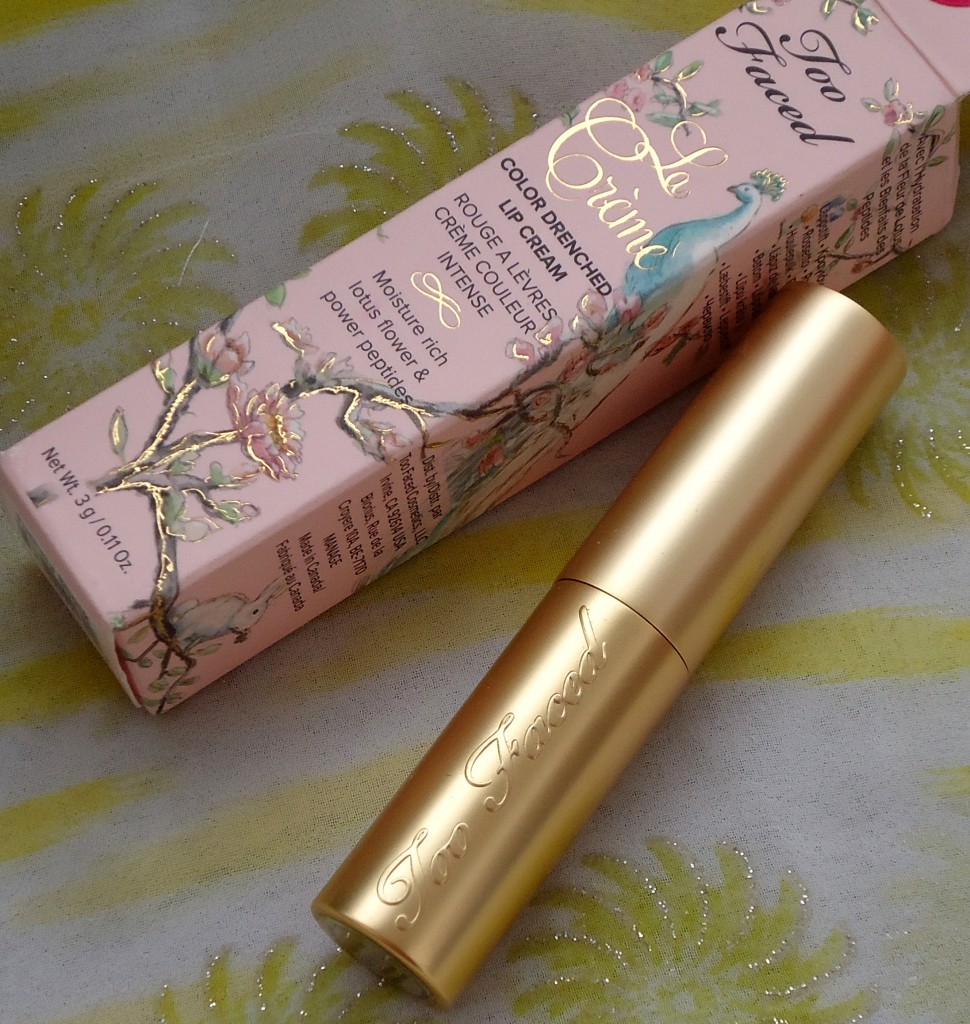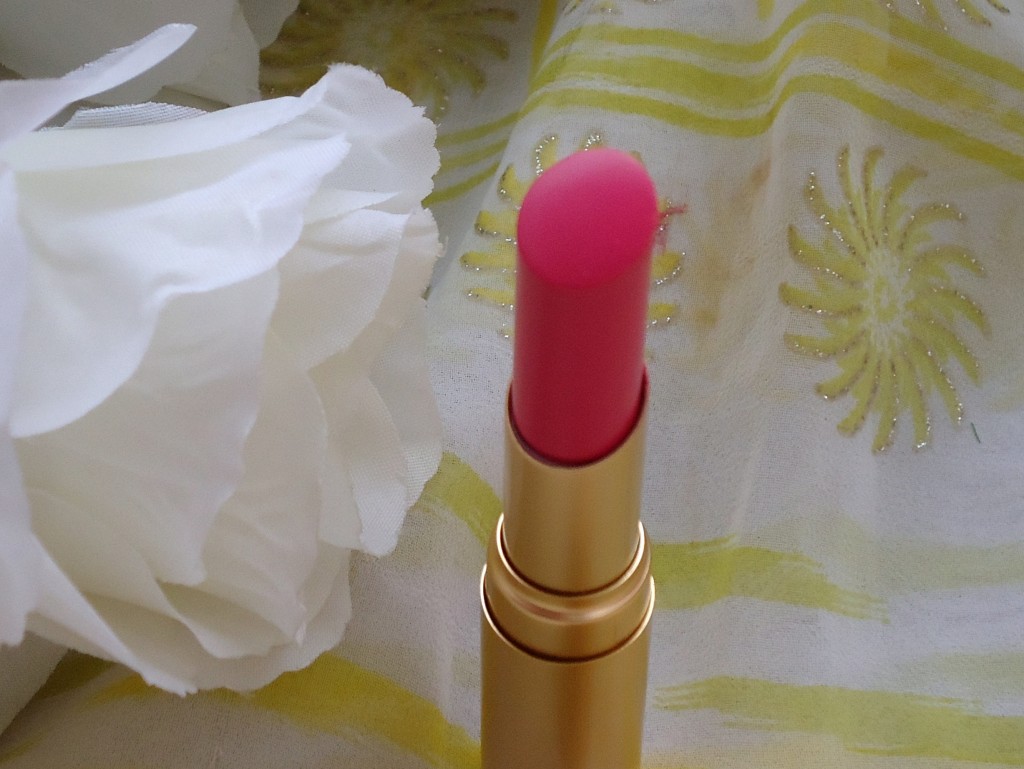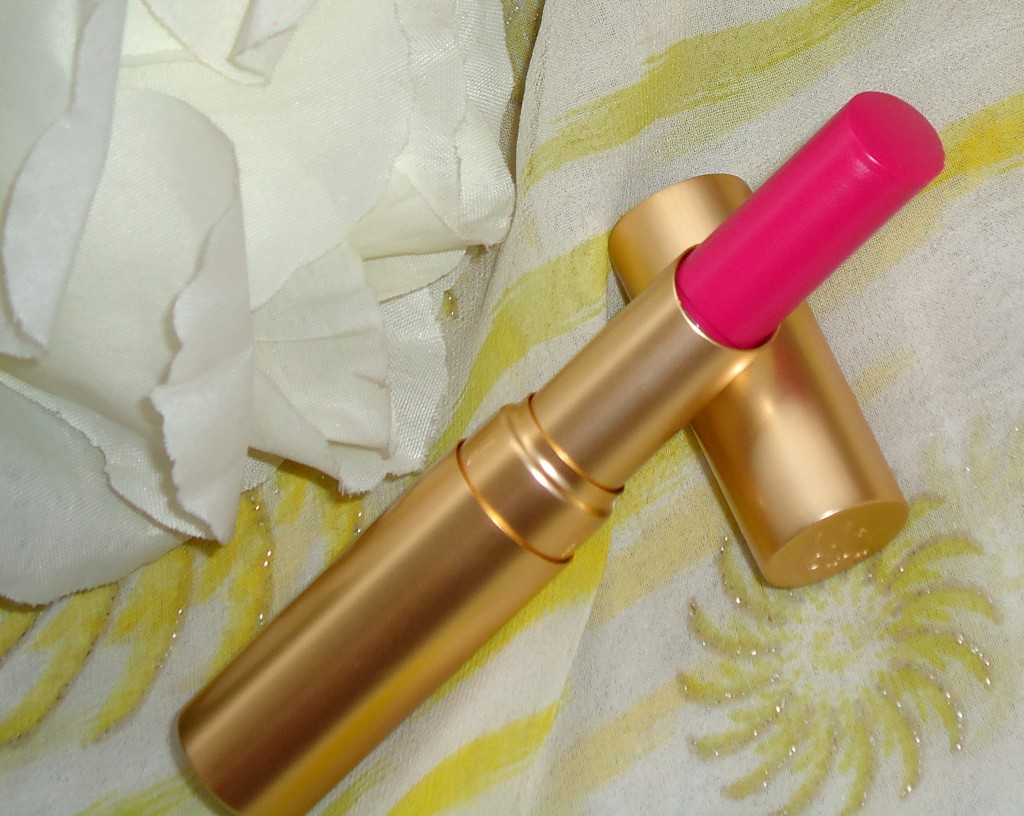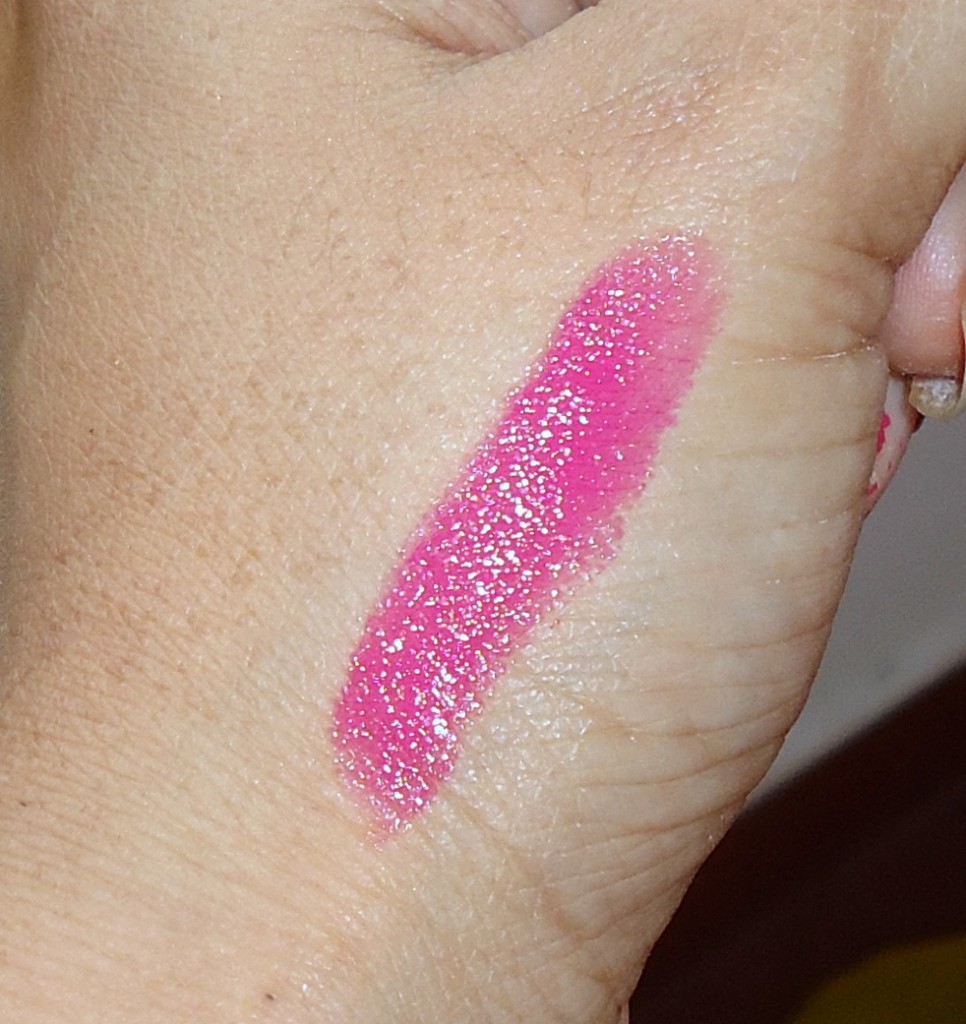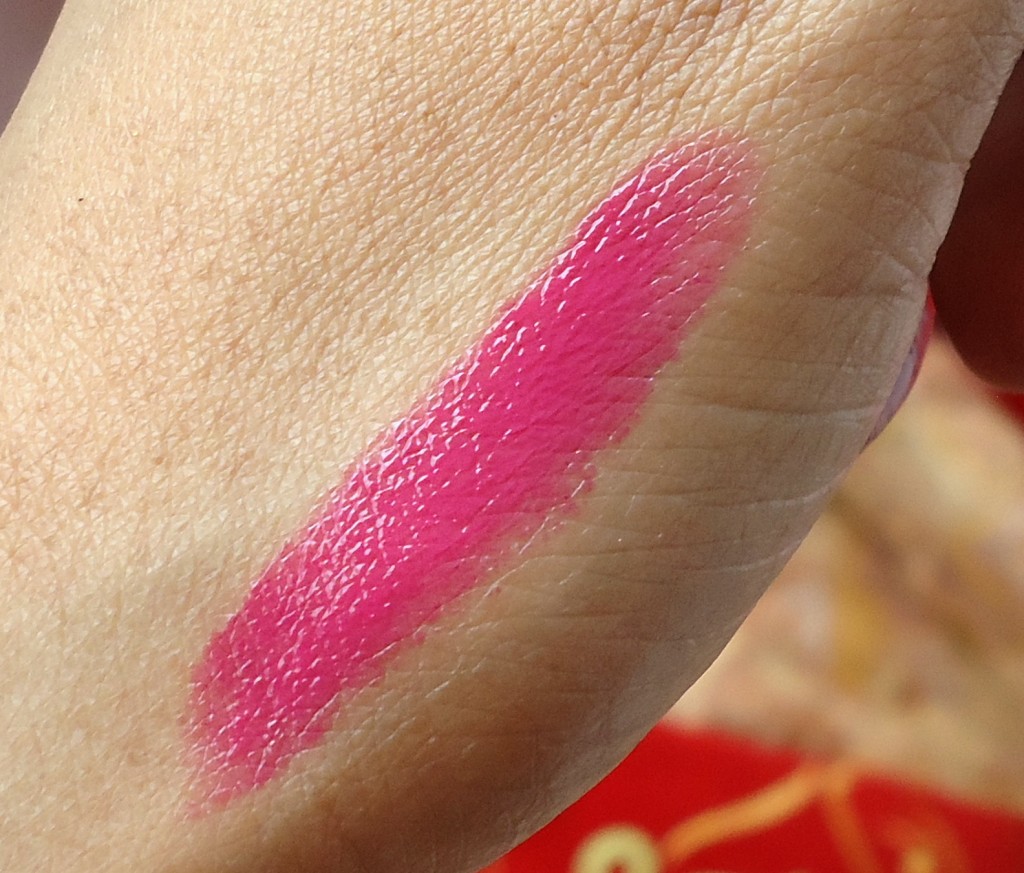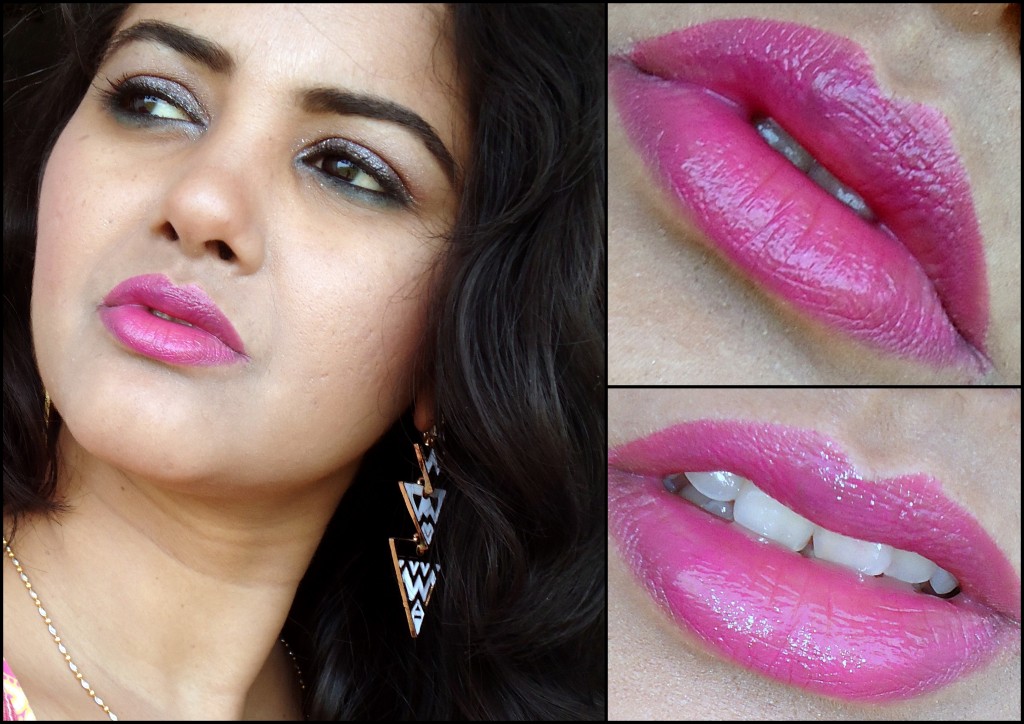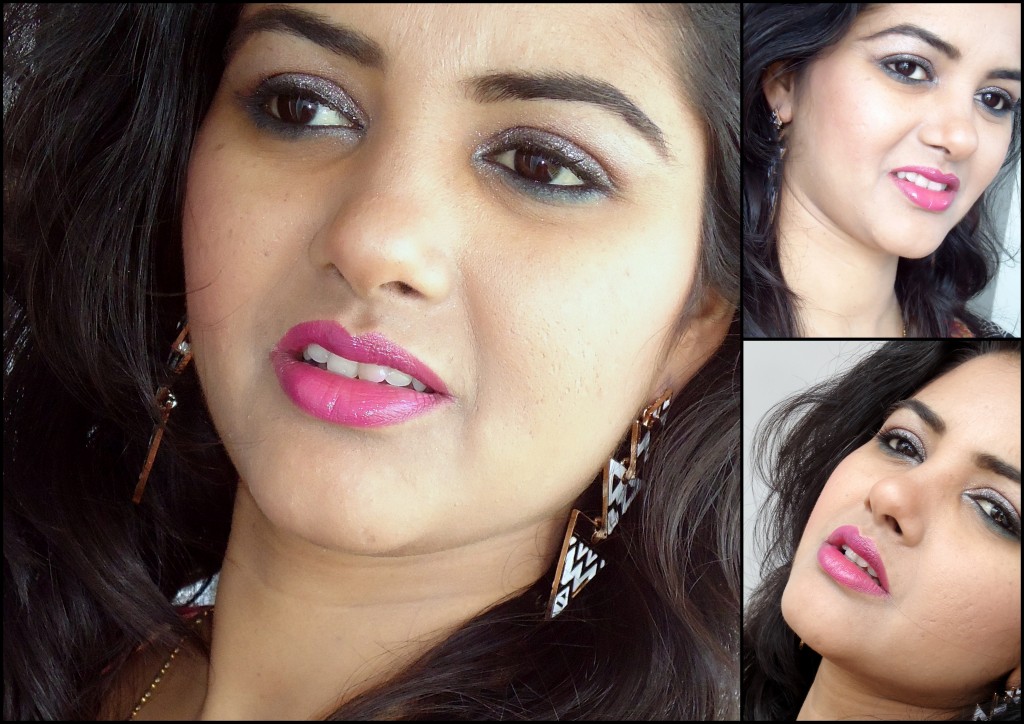 My take on Too Faced La Crème color Drenched lipstick Fuchsia Shock:
My first ever Too Faced lipstick and I am just so excited reviewing it for you all. I am getting more inclined towards new brands these days and keep picking cosmetics from new, even high end, brands just to get a variety of shades and brands in my lipstick stash. Yes, I am a lipstick fanatic, and any number of reds or pinks or plums is never a problem to me provided they are from a different brand ;). So let's carry on with the review of a new fuchsia in my kitty.
Shade: 'Fuchsia Shock' is a Fuchsia pink color as the name suggests. It a bit cool toned pink and has clear blue undertones. Still medium to fair skin tones can carry it off very easily. Unlike other fuchsia pinks, this color is not very bold and OTT and can be worn easily anytime. The mirror shine texture along with the pretty color makes you wear it again and again.
Texture: 'Oozing with lip-conditioning hydrators'- brand claim is just so true. The color drenched lipstick feels buttery smooth upon application and moistens the lips along with adding color. The lipstick has medium pigmentation and one has to swipe it 2-3 times for the actual color to show up. It gives a wet shine finish that eliminates the need of any gloss or lip balm later.
Buttery texture doesn't make the lipstick slippery. It is very smooth and hydrating texture is really great. But it tends to bleed so I prefer using a lip brush for outlining the color to the lip edges.
Longevity: The shade as is creamy stay put for 3-4 hours with a meal in between. Be ready for a touch-up after a meal for sure. But the amazing texture makes it worth reapplying ;).
Packaging: The dull gold matte packaging with Too Faced engraved on the body and Too Faced initials on the cap looks classy and super pretty. The cap fits in tightly the bullet stays firmly attached. I have not seen any melting of the bullet as yet.
Pros:
Very hydrating texture.
Lovely cool toned fuchsia pink.
Easy wearable fuchsia shade.
Medium and buildable pigmentation.
Wet shine finish that I admire.
Decent staying power.
Beautiful, classy and sturdy packaging.
Cons:
Availability
Touch-up needed after a full meal.
Tends to bleed so use a lip brush.
Shade won't suit darker skin tones.
I highly recommend Too Faced 'Fuchsia pink' to all those who need a wearable fuchsia pink with oodles of moisturization. I don't have any pink like this in my huge lipstick stash and just adore this shade and packaging and brand ;). You will fall in love with it too.
By contributor : Nids Gautam