It is quite impossible defining fashion-world, especially for women. For them, this world has seamless opportunities to embellish their real beauty and flourish their femininity for realizing that they are special creation of God. These days, traditional outfits have become the most talked-about topic amongst women of all age. These days, ladies suits are being sold in exciting range of fabrics, tints and shapes. Women are getting crazy about buying these amazing traditional wears for purpose of daily wear or party wear. While going for the shopping, women should always keep these points in their mind to avoid apathy
The cost- This is more important for every woman. Setting the price range in the mind and exploring the suits under the range bring more convenience and it also avoids wastage of time. At many online sites, the service provider set the price range a woman wants to buy the suit in.
Length- It is better going with medium length of the suits as it makes ideal choice for both formal and informal occasions. For example- Pakistani suits have medium length of upper-wear and they make great choice for all kinds of occasions.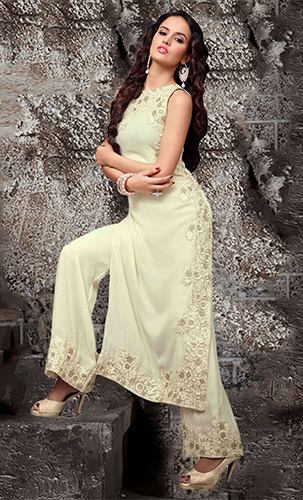 Designs and patterns- This is quite important point for woman concerned about looks more than anything. Buying the suits on the premise of body shape and complexion bring better choice. If a woman is lean and has attractive shape, she can go with the variety churidar suits available in the market. These are quite attractive and can be considerable for accomplishing all purposes.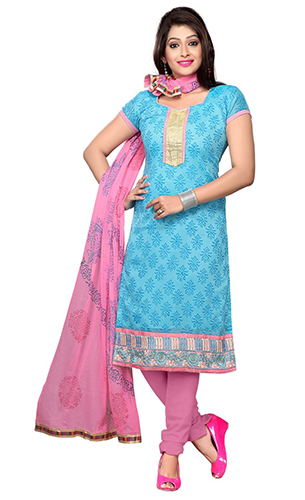 Material- It is true that all material of clothes is manufactured to be worn, but not all are skin-friendly. Preferring material according the weather really makes sense. For example- summer remains cool in suits made of fabrics like cotton, polyester, silk, georgette etc. These fabrics make one feeling good even when heat of summer has full plans to irritate a woman.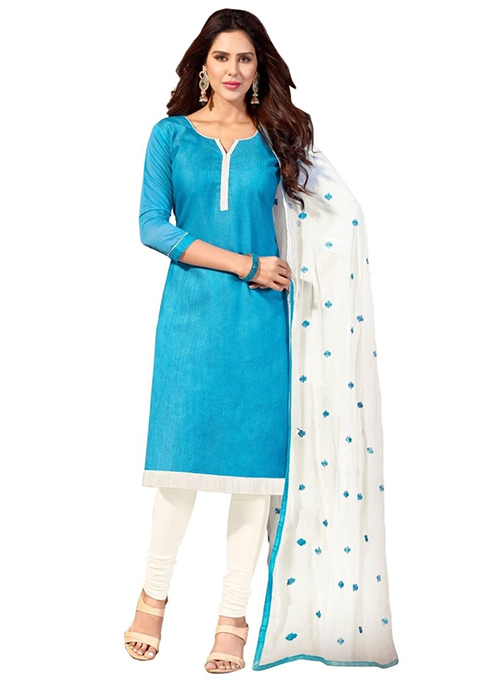 ** Guest post by Taanya