L'Oreal has come out with their first matte liquid lip colors: 'Infallible Pro Matte Gloss'. You might be wondering what is it all about Matte & Gloss – Well, You will know what by the end of this review.
L'Oréal's Infallible Pro-Matte Gloss is their first high-impact matte gloss that provides high-impact, velvet matte color without the dry-out. The unique Pro-Sculpt applicator allows you to create endless looks from a bold sculpted look to a nude ombre.
L'oreal Paris Infallible Pro-Matte Gloss – $9.99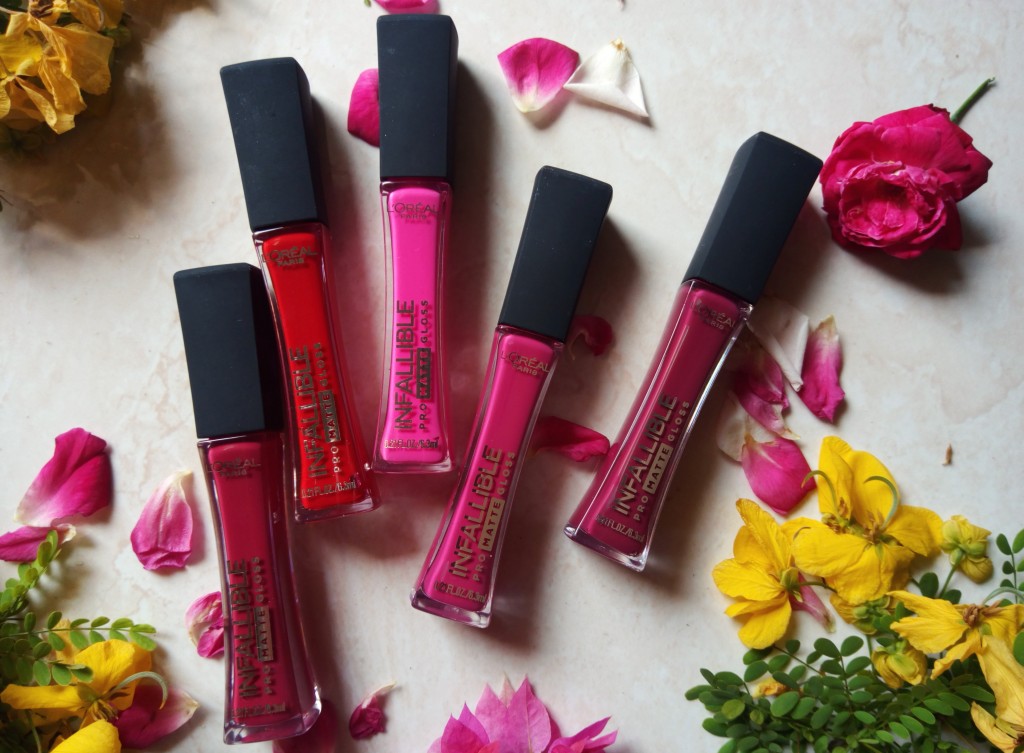 Most of the girls don't like glosses. They think its sticky and not very long lasting. It fades soon and won't survive eating or drinking at all. But, these new release from L'Oreal Paris is an exception. The L'Oreal Infallible Pro Matte Gloss applies like a gloss, but you get a matte velvet finish that's very smooth, soft and muted. I find most of the matte lip formulas to be very drying on lips. However, this proved me wrong. The formula is very comfortable.
I feel very lucky to receive 5 of the shades from this range. See, how vibrant the shades look. Perfect for Spring & Summers where you tend to experiment with colors.
More Pictures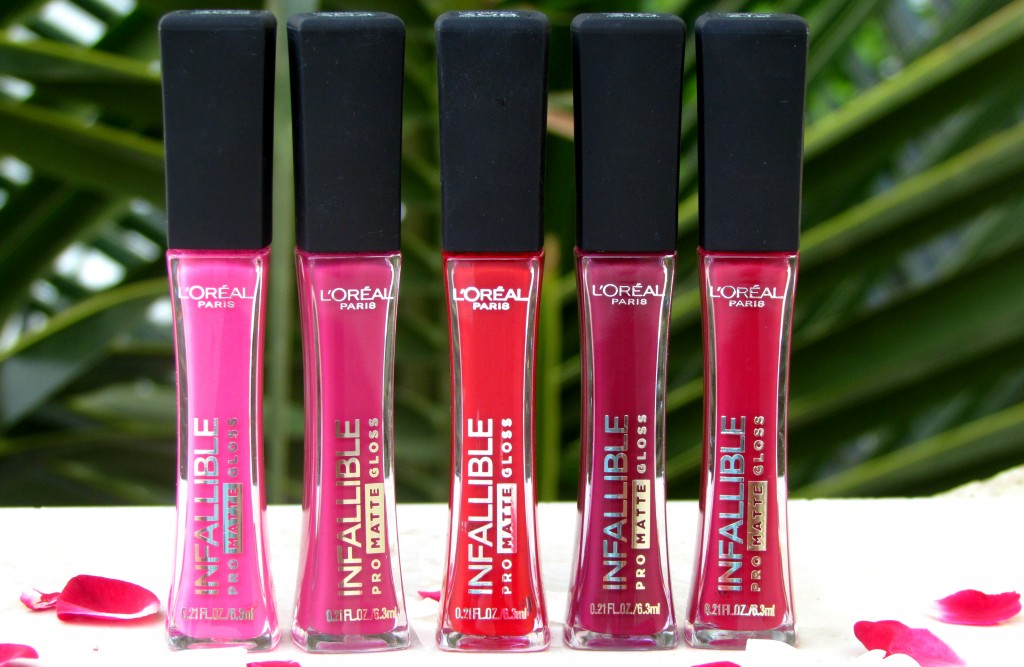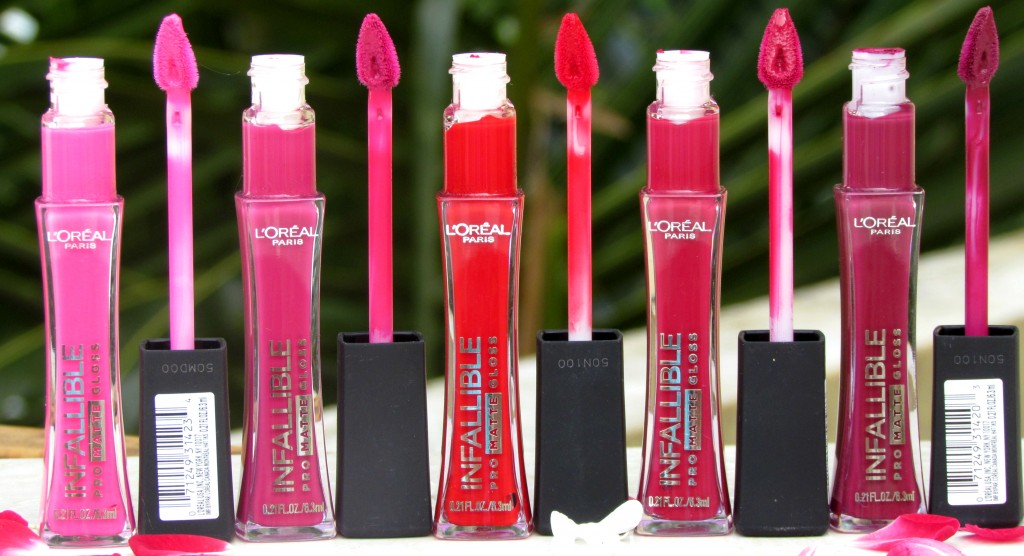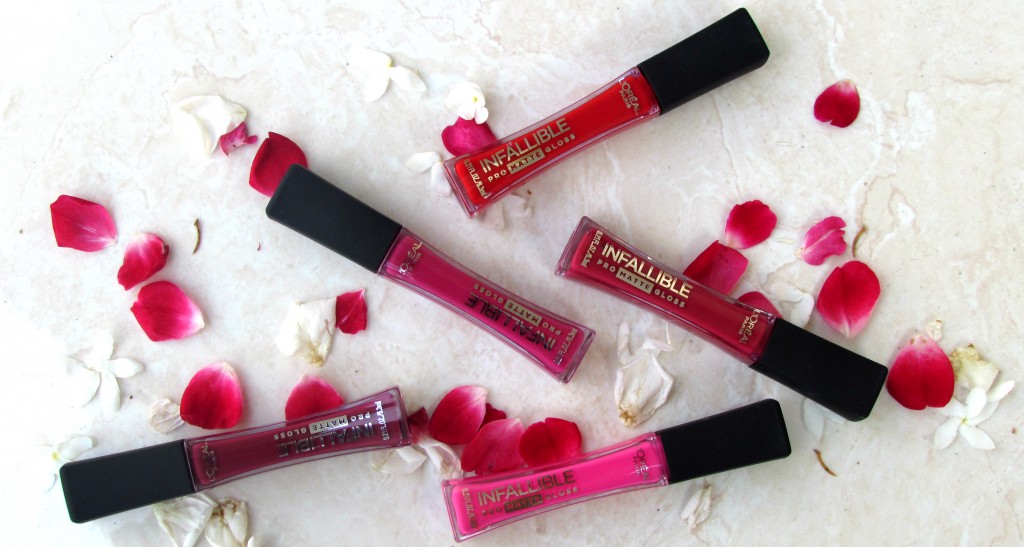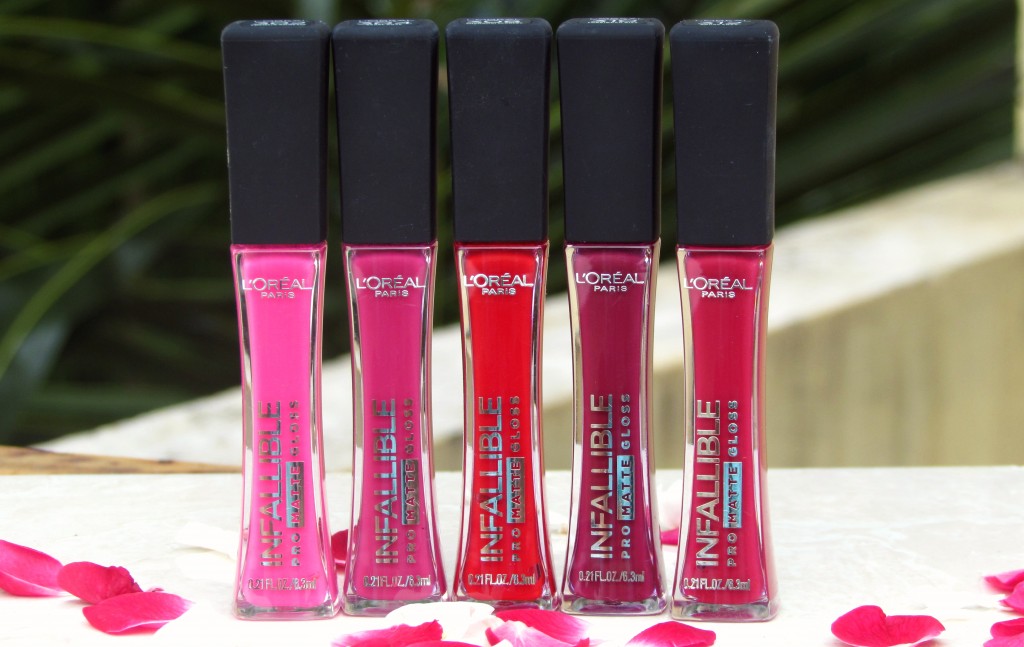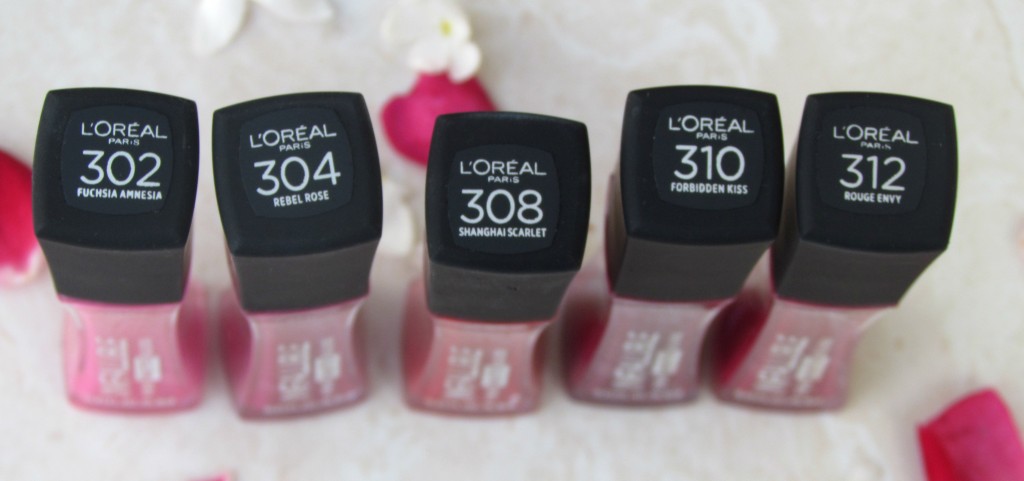 L'oreal Paris Infallible Pro-Matte Gloss Review, Swatches
Packaging – Comes in a sleek curvy glass tube with a matte black cap. Every shade is numbered and named on the cap. It has a pointed doe-foot applicator that allows precise application of the right amount of product.
Formula, Pigmentation – Each of the shade is highly pigmented. Consistency is creamy,The color goes on beautifully and within minutes they dry to deliver a demi-matte finish naturally. I am really loving the shade range of this collection. From pinks to reds to magenta to fuchsia to violets, L'oreal have covered it all.  The pinks are not too candy colored or bright- thus making it flattering to every skintone.. The formula is very comfortable on lips. It's non-sticky, long lasting and non drying.
Application, Longevity- It has a pointed doe-foot applicator that helps apply the product evenly and precisely. While applying, you'll see a lot of opaque color that has a little shine to it. one swipe covers the entire lips. Within minutes, the shine fades off and the color becomes deeper, stays for a fair amount of time and has a good pigmentation. I love the fact that it doesn't bleed or settle onto the lip lines. You never have to worry about your lips getting dried etc.
These new lip color delivers a perfect creamy-matte formula with a smooth gloss like application. More of a matte color than a gloss. They have moderate staying power. Don't expect it to survive a full blown Indian meal. It survives a small brunch though. Not transfer proof. It transfers little bit. Fades off after 4.5-5 hours or so depending on your eating/drinking. For longevity testing, I tried forbidden kiss and rouge envy). It kind of moderately survived my meals that included lot of mexican delicacies and juices.. It leaves a beautiful stain on lips when faded. The darker the shade is- The more wear time you get. And, I love how hydrating it is on my lips even after hours of application. Not drying like other brands.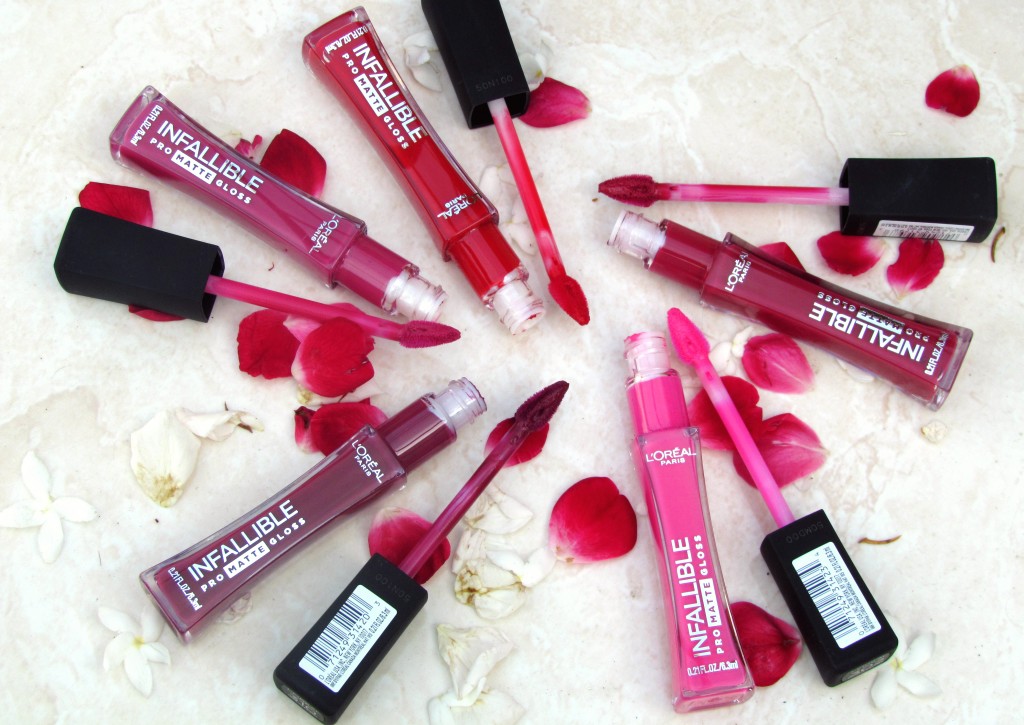 Now, it's the swatch time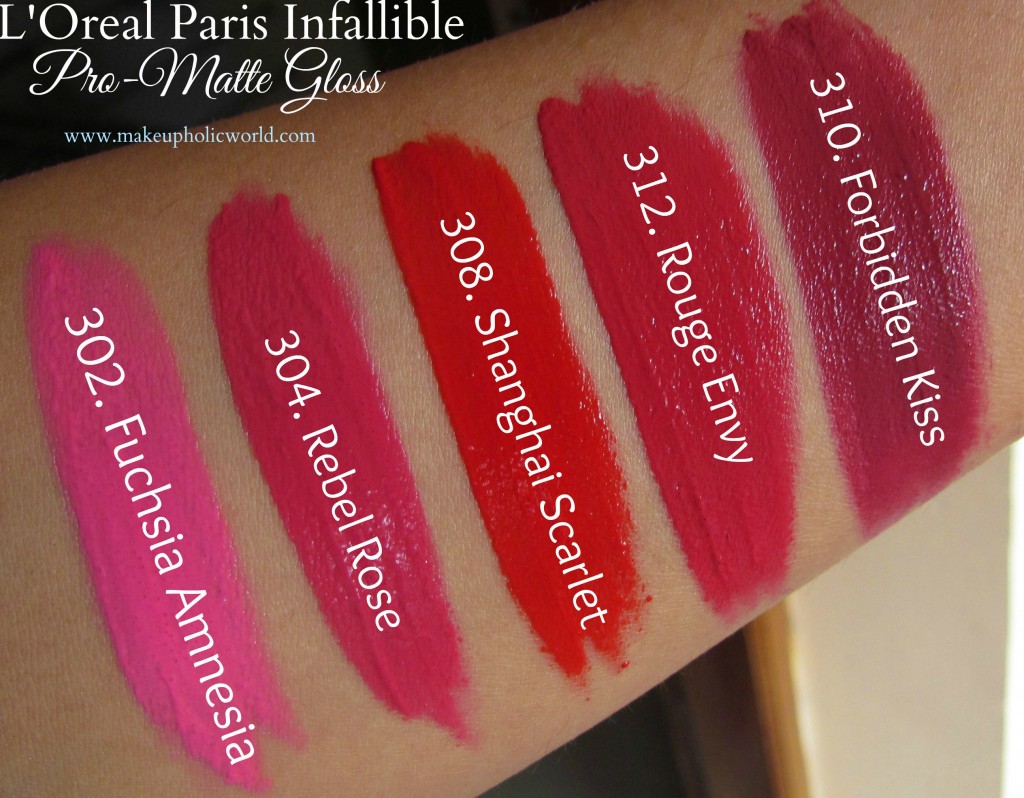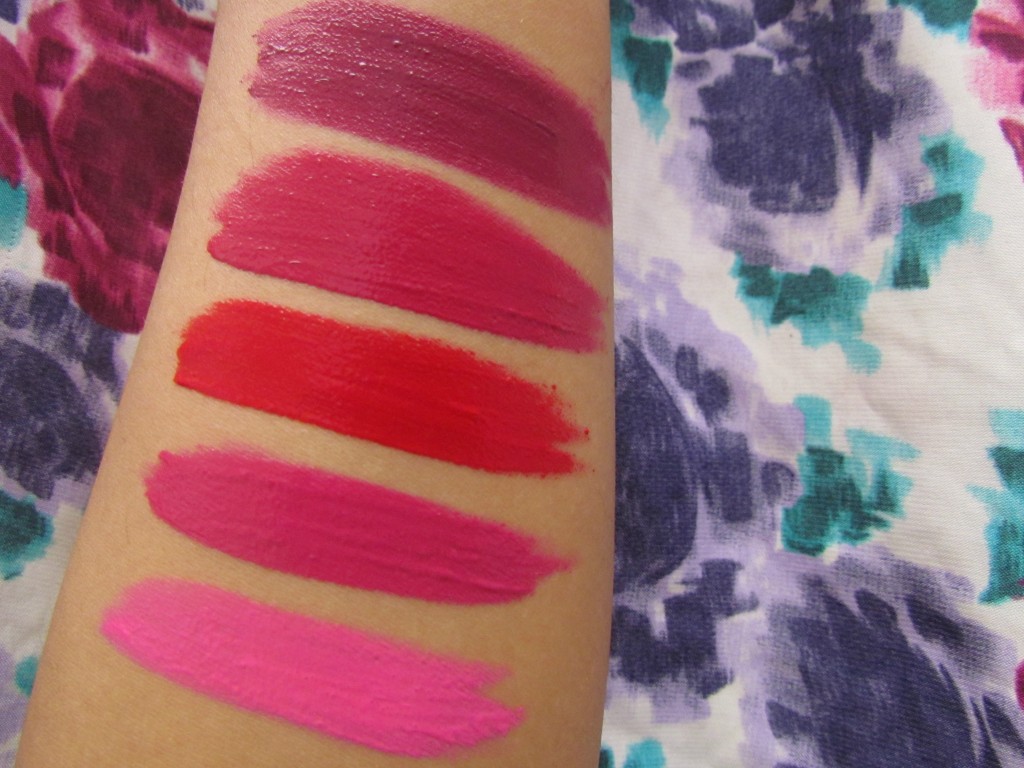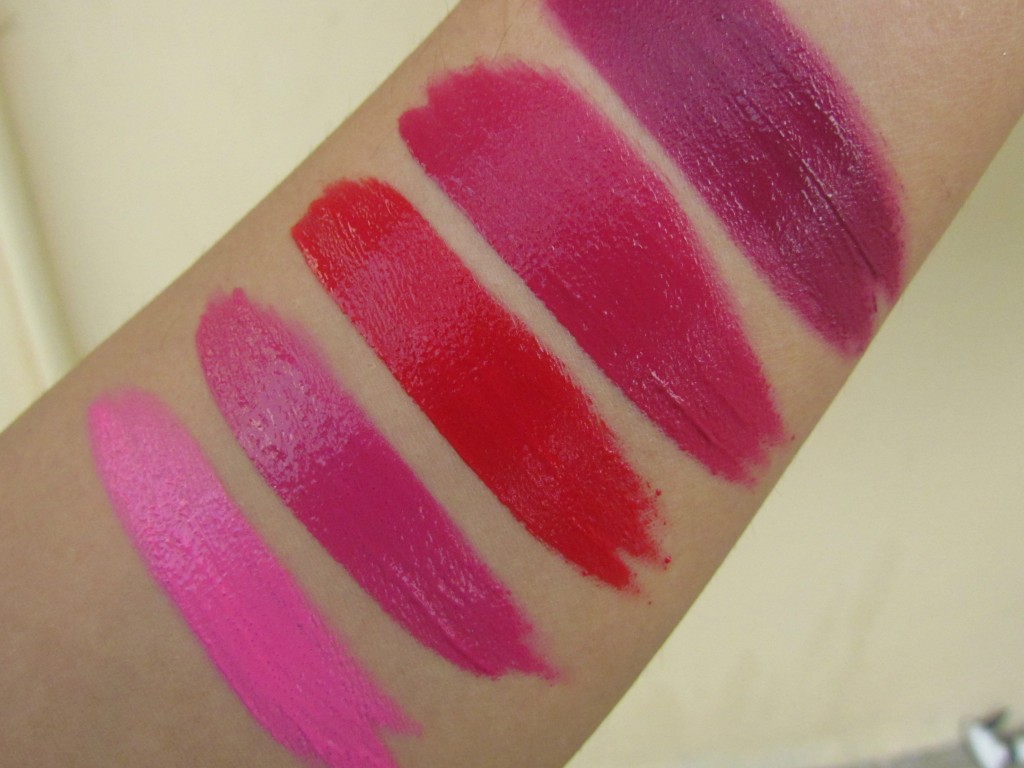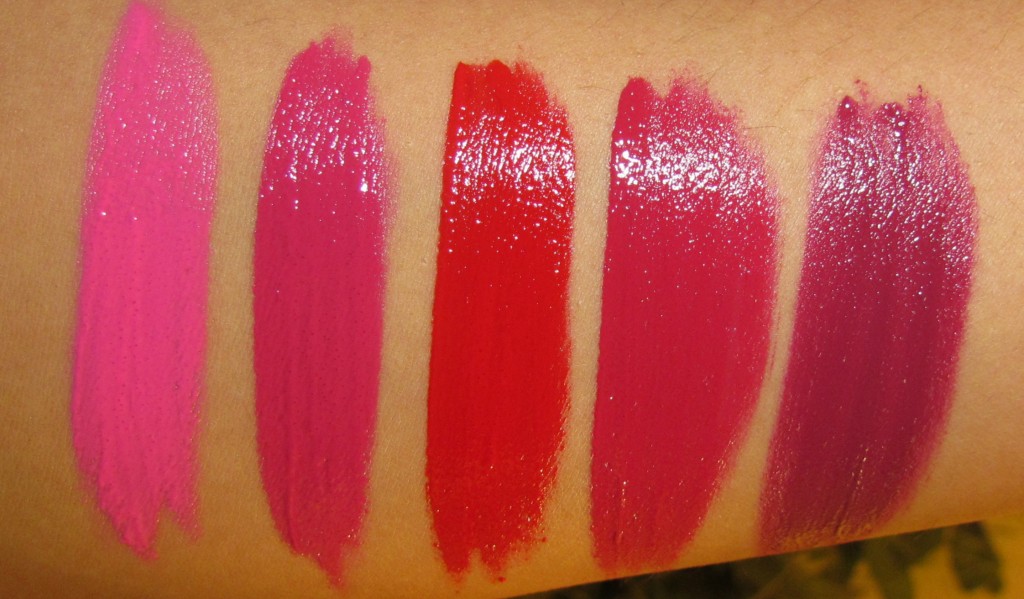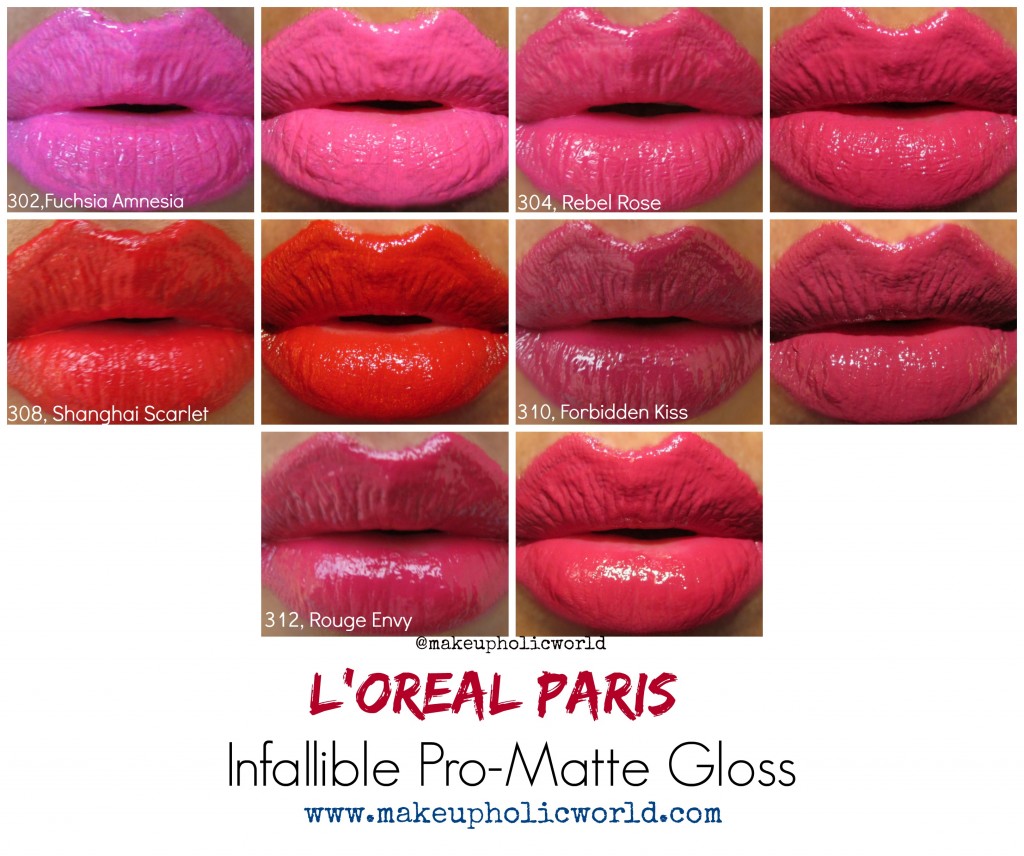 Here's a tip to apply matte lip colors – Start by applying from the centre of your upper lips. Work from the center to outer edges of your lips, following the contour of your mouth. Then glide across the bottom lip and fill in.
Overall, I am really happy about the shades. It's of medium staying power, great for everyday wear, non-drying, settle to a beautiful creamy matte when dried and feels light-weight on lips. Available in all department stores across US
** Products send by brand PR. However, my review is honest and unbiased as always