Hi to all beauties…Today I thought of reviewing Angelica Face Toner which was part of my L'Occitane haul here
Angelica Face Toner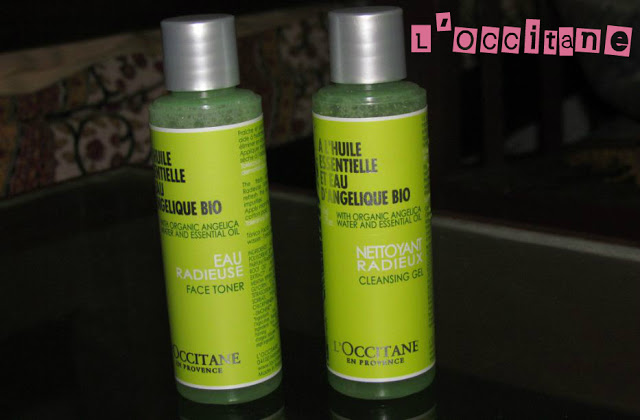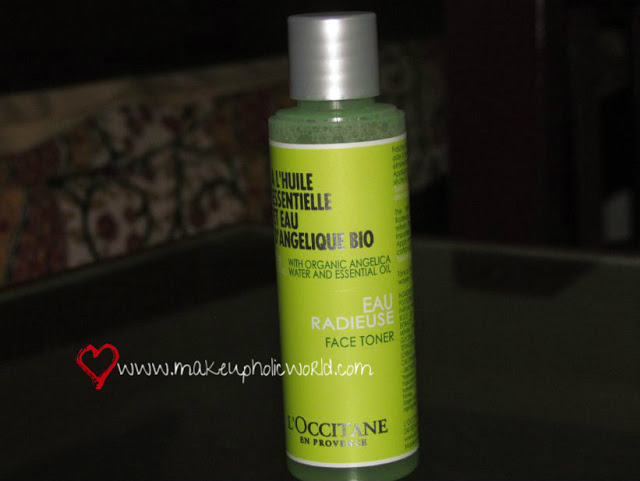 What L'Occitane claim about Angelica Face Toner 
This alcohol-free face toner, enriched with angelica essential oil and water, moisturises, refreshes and cleanses the skin of impurities. After use, skin is soft, radiant and ready to absorb all the benefits of your daily skin care regimen. 

Suitable for all skin types. 
Dermatologically tested. Non-comedogenic.

Packaging and Price
Qty:200 ml ; Price: £16.00 ;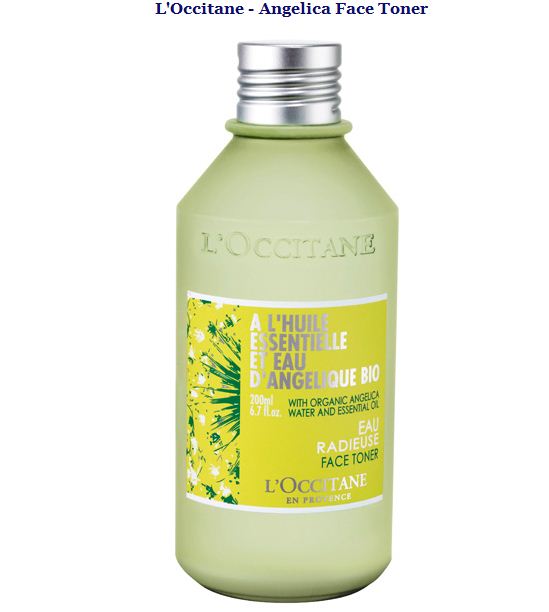 Comes in a cute L'Occitane bottle as shown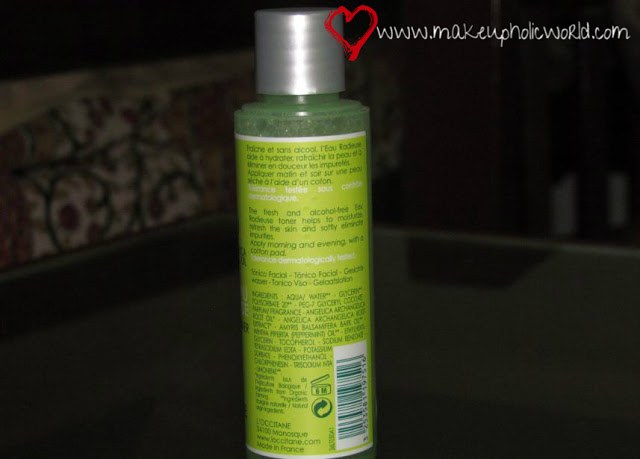 Ingredients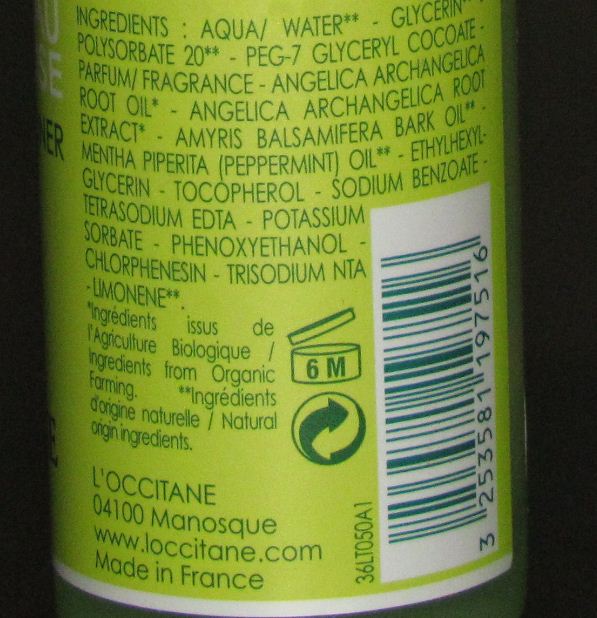 How to use
Apply morning and evening on dry skin, with a cotton pad.
My take on the product
I am in love with this range of Loccitane products…
L'Occitane has introduced a new Angelica Skincare Collection for Summer 2012. Angelica was used in the middle ages for its medical properties.
The whole range is meant for dry skinned beauties who want that extra moisture care in their beauty regime…

It's a soothing, hydrating essential oil that offers moisture and toning properties…
I have combination skin and this toner is perfect for my partial dry skin….This toner has a nice fragrance, makes my skin feel refreshed…It smells like fresh summer grass..
It didn't irritate my skin…One essential thing which I need to tell all of you is that 
angelica is an essential oil so sensitive skin may or may not freak out over this. I suggest a swatch test before buying this for sensitive skin ladies…My skin is sensitive, But, this didn't broke me out..
Another best thing which I noted about this is that its alcohol free. Also, it 
contains angelica essential oil as well as a water base 🙂 Angelica is highly marketed by Loccitane as a great way to hydrate skin and lock moisture..But, i don't think it gave too much moisture..I expected more from it…Its too pricey for what it does….
Overall, I liked the product, So far I have been using Vitamin E toner from Body Shop, Now, I think I will continue this as well as Immortelle toner from Loccitane.
Pros
effective for dry skin

sample size available

hydrates and moisturises skin

soothing and refreshing smell

alcohol free

easily available from Loccitane stores as well as online from their website
Cons
expensive

may not suit oily skinned people as well as sensitive skinned people
Other than this I didn't notice any con…Overall its a product worth trying out for dry skinned as well as Combination skinned beauties:)
If you are curious about trying them, Why not….Make a wishlist and grab your favourite Angelica products 🙂
Have you tried any products from angelica Range
Take care dearies….Hope you all enjoyed my review:))comments are most welcome…Don't forget to follow my  blog if you like my reviews…