Hi dearies…Huv are you all? This week is fastly moving, isn't it? I am loving the week!! Summer season is up and I already started to stock up my favourite body bars and shower gels for summer!
While going through the different products that I own, I realised that I havn't reviewed this shower gel which is a favourite of mine…
So, Lets get move onto review…I am gonna blog about 
Loccitane Green Tea Shower Gel Body & Hair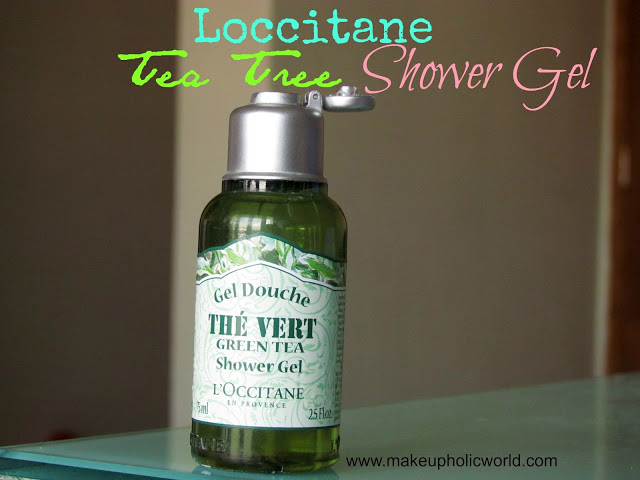 What does Loccitane claim about Green Tea Shower Gel Body and Hair
Non-drying foaming lather cleanses body and hair in one step. Infused with our unique and fresh Green Tea fragrance–loved equally by men and women–and quinine bark extract to rebalance and revitalize.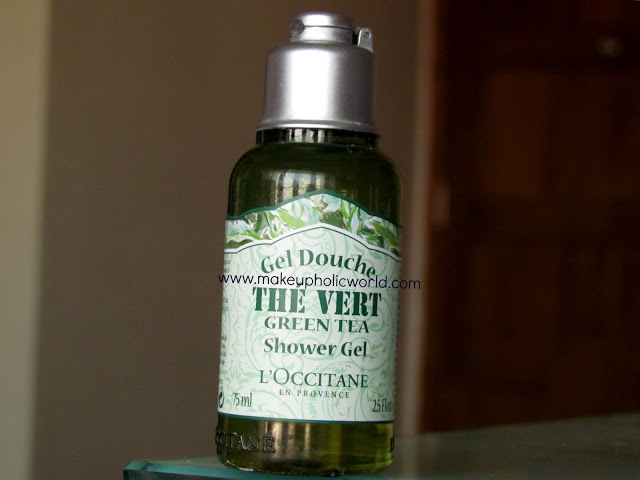 Packaging & Price
I got a travel size bottle of size 75 ml and the original one comes in a cute looking traditional Loccitane bottle.
Qty: 250 ml; price: 1095 INR;

Ingredients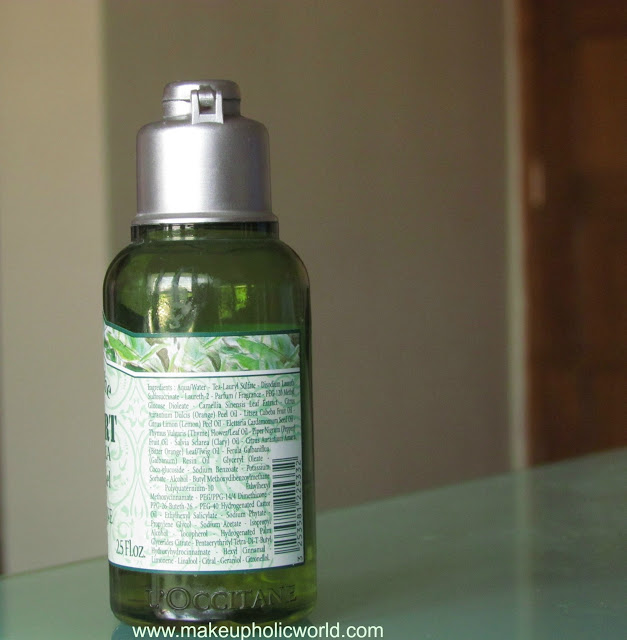 My  take on Green tea Shower Gel Body and Hair
Its looking pretty good, in a clear plastic bottle, and the best thing about it is the variant – 
it's green tea! I'm such a green tea lover, from the drinking kind, to the bath product or fragrance kind!Its a light green gel which has a mild fragrance similar to citrusy mixed with green tea. Its basically very much soothing and relaxing. perfect for body washes just before going to bed…lathers well with a  loofah and I feel that its more good to be used when there is any skin rashes. It basically calms down the problematic skin leaving them clean and perfect. I have used it only on body and not on hair and so, I can't comment on its properties when applied to hair.
Pros
makes skin smooth and clean

soothing smell and calms down problematic skin(skin rashes etc)

good for summers

citrusy+green tea fragrance

comes in a travel size bottle too
Cons
Overall, I think this is a great product to try out…