Hiya lovely butterflies….
I am super duper happy today…..I received my May Vellvette box today!!!
Its super fast this time…I am glad that Vellvette crew have improved their service!!!
Do you wanna see what all i received in this month's Vellvette box!!
Keep Reading!!!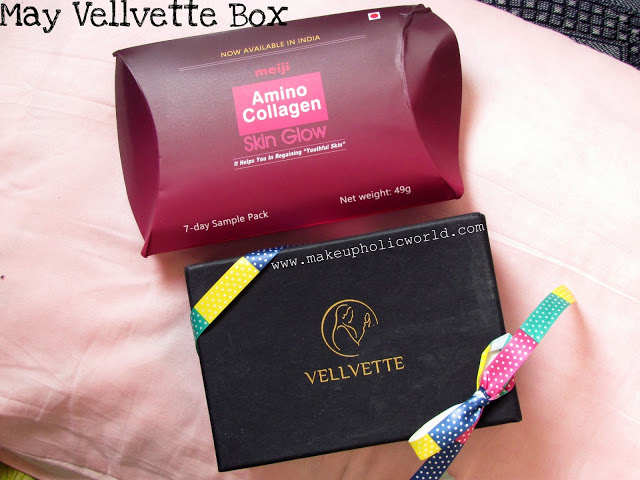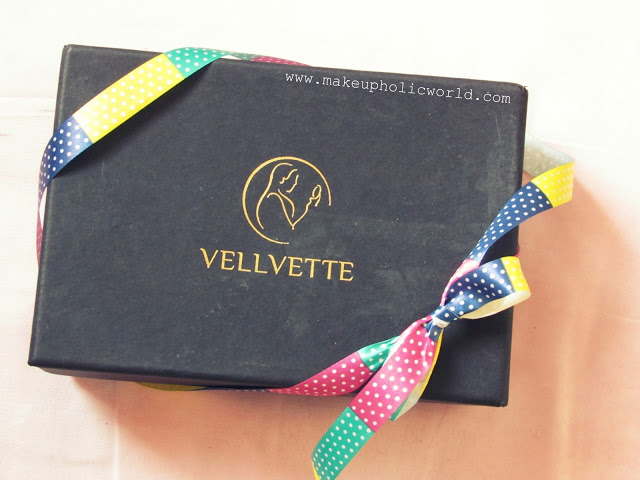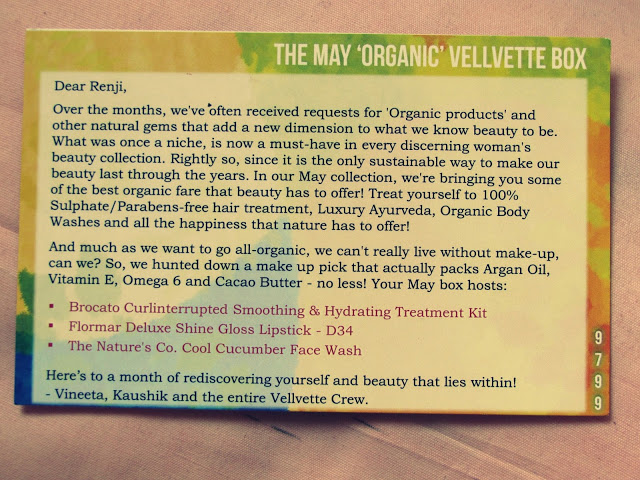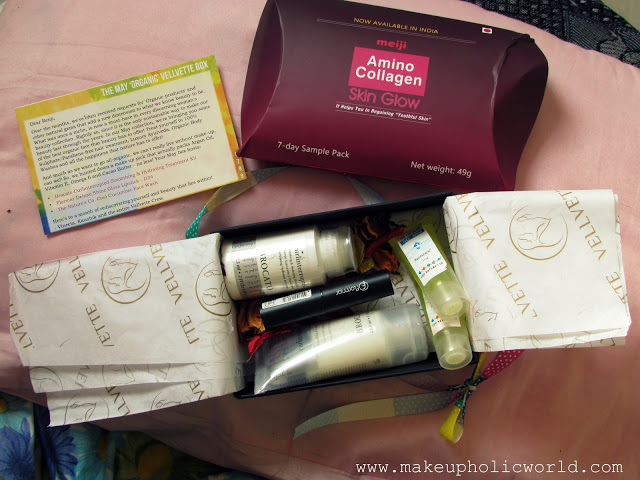 What all I received
1. The Natures Co. Cool Cucumber Face Wash                Full Size: 775 INR;
2. Flormar Deluxe Shine Gloss Lipstick Shade: D34          Full Size : 700 INR;
3. Brocato Curlinterrupted & Hydrating Treatment Kit     Full Size : 1275 INR
    (Shampoo+Conditioner
In addition to this I received a bonus product

"7 day sample pack of Amino Collagen Kit"
Now, Enjoy the snaps………….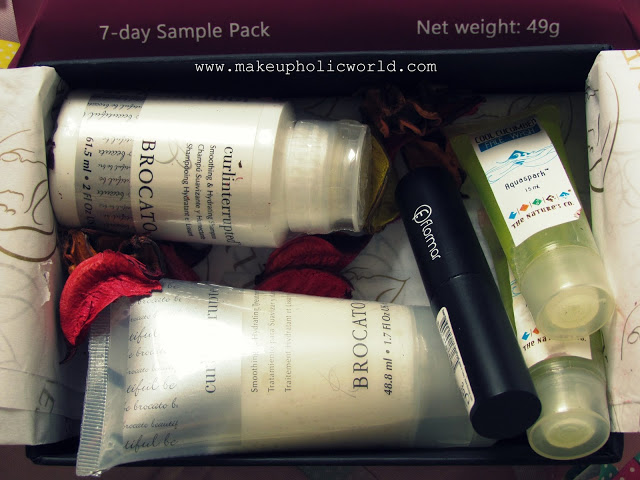 How the Products were packed!! Loving those dry petals!!!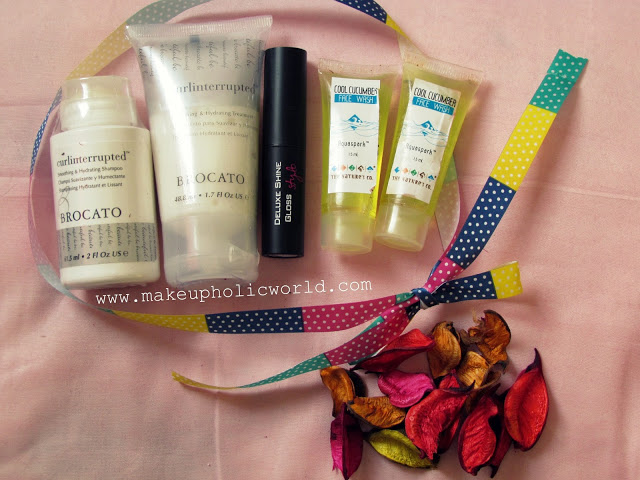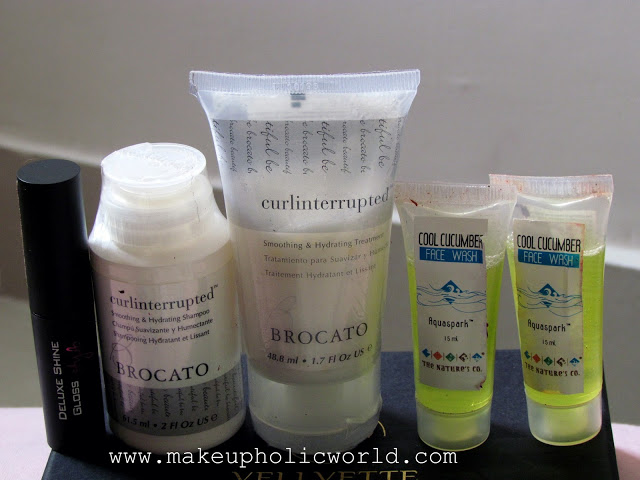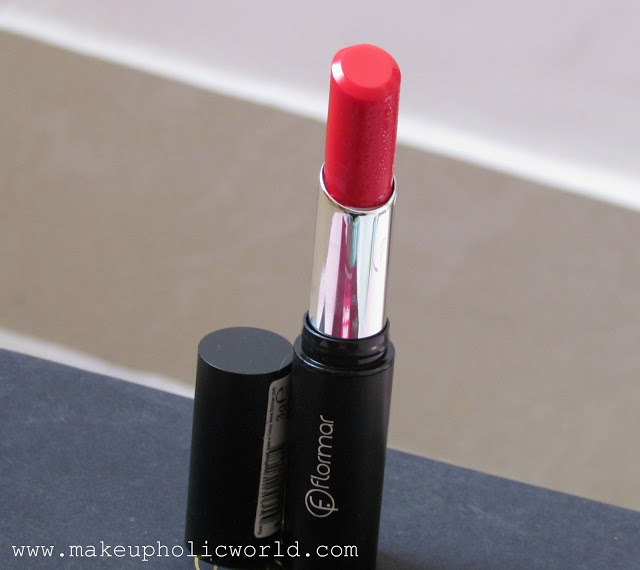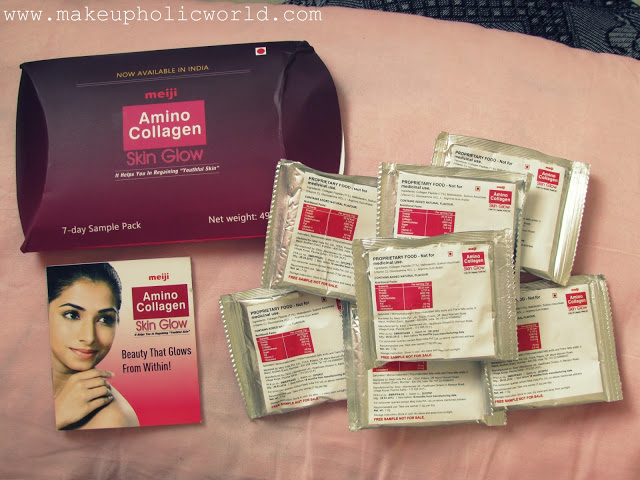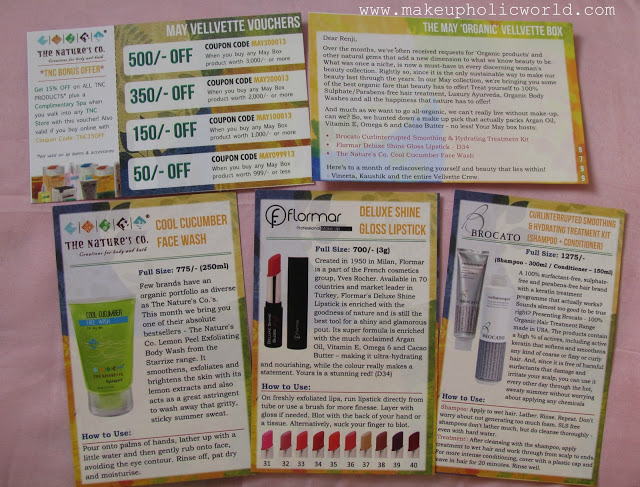 What did you guys receive in your May Vellvette Box? Did you like it?