Hi dearies…Ever since LUSH closed down its stores in India, I was in search of a good brand to explore the fresh face masks, While preparing a wishlist, I never realized that I would end up getting this as a gift from him….So, here I am after using this for 2 months now, I am ready with my review on this…
Naked Apricot Fudge Face Pack – By Lisa Haydon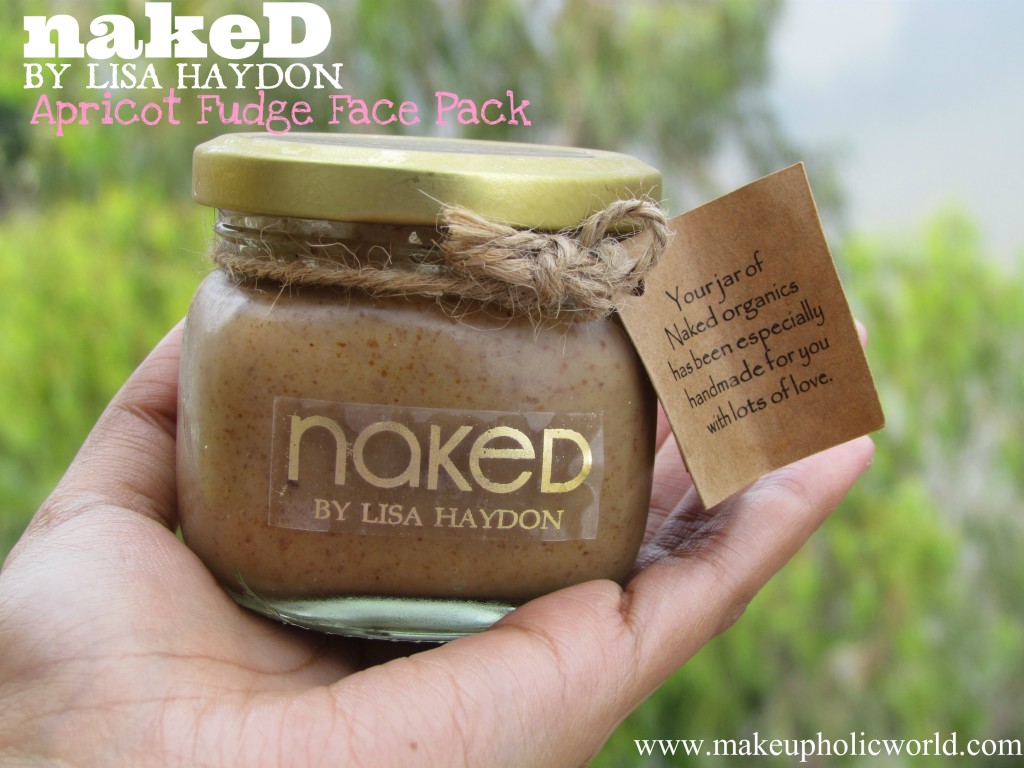 What does the brand claim about the product
Your jar of Naked organics has been especially handmade for you with lots of love. Natural ingredients nourish more over time. So, I like to leave this anti aging, vitamin c rich, apricot pack on while I watch a full movie! Your face pack is loaded with honey, making it so good you can eat it! Because there are no preservatives, Apricot Fudge must be stored in the fridge. Naked is 100% natural.
How to use: Smear generously onto clean face. Leave on till dry. Rinse off and pat dry, for perfectly balanced skin. Keep refrigerated. Natural separation is normal. Stir and use within 3 months.
My experience using Naked Aproicot Honey Fudge With Aloe Vera Face pack
First of all let me talk a little in detail about my skin type. I have a combination skin which is oily at T Zone area. My skin is sensitive and I tend to get occasional breakouts. I am a big fan of home made packs and masks.
But In my busy work life, I find it really difficult to prepare home made masks to pamper myself.
Ever since I got this, I am using this twice a week. One thing which you will notice about this is that its totally an organic product
free from all harmful chemicals etc. Its packaging is a little bulky which makes it not so travel friendly.
Another wow factor about this is that, It doesn't stretch your skin or make your skin dry like other packs and masks
available in the market. Its easy to spread and apply and makes skin super soft, supple and clean. I love using this and I will definitely repurchase this.  Improves complexion by removing acne scars etc with long & continued use. Also, I find the bulky glass jar a lil annoying while taking out the product. I  prefer tube packaging for skincare stuffs. After applying it on my face and neck, I wait for about 20 minutes before I wash it off…
A must try product from the brand!
My Rating : 4/5 ; One less for bulky packaging!
Have you tried Naked Apricot Honey Fudge With Aloe Vera – Lisa Haydon; if yes, share in your thoughts to comments below!
Bye dearies! hope you all loved this review as well!