Hiya girls!! Hope you all are doing absolutely great! So, Today I am going to review one of my favorite matte lipstick
MAC RiRi Hearts MAC Holiday 2013 Lipstick – Pleasure Bomb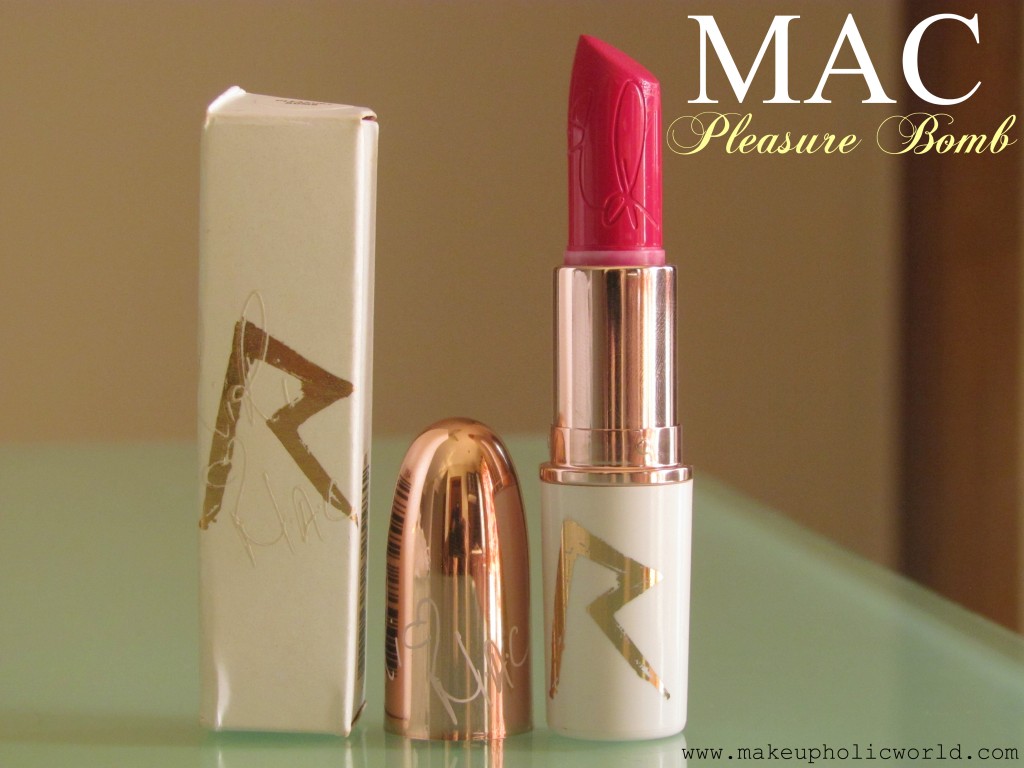 This entire post is dedicated to the lovely Shivani; Pleasure Bomb  Lipstick was released as part of MAC RiRi Hearts Holiday Collection. Unfortunately, MAC did not launch this color in India as expected which caused a high disappointment all around. One fine day, Its the sweet Samannita who told me about Shivani taking orders for this lipstick, I was extremely happy and I booked one for myself immediately. Couple of weeks later I received it along with lot of samples…..I like this lipstick quite a lot! It has a limited edition packaging with Rihanna signature! Love it!

Packaging & Price
I paid 2000 + INR for this including shipping; Its 16$ everywhere for 0.10 oz.) Riri Hearts MAC Holiday Pleasure Bomb Lipstick is a matte bright fuchsia. It's a vibrant, brightened fuchsia with some red and cool, blue undertones and a matte finish. It have full color coverage when applied. I got 7 hours wear time on this which is wonderful. It won'r flake, transfer. For extremely dry lips, I'd suggest you to moisturize and scrub your lip first before using it… I love such blue toned pink shades. It's highly pigmented and doesn't settle on the fine lines of your lips.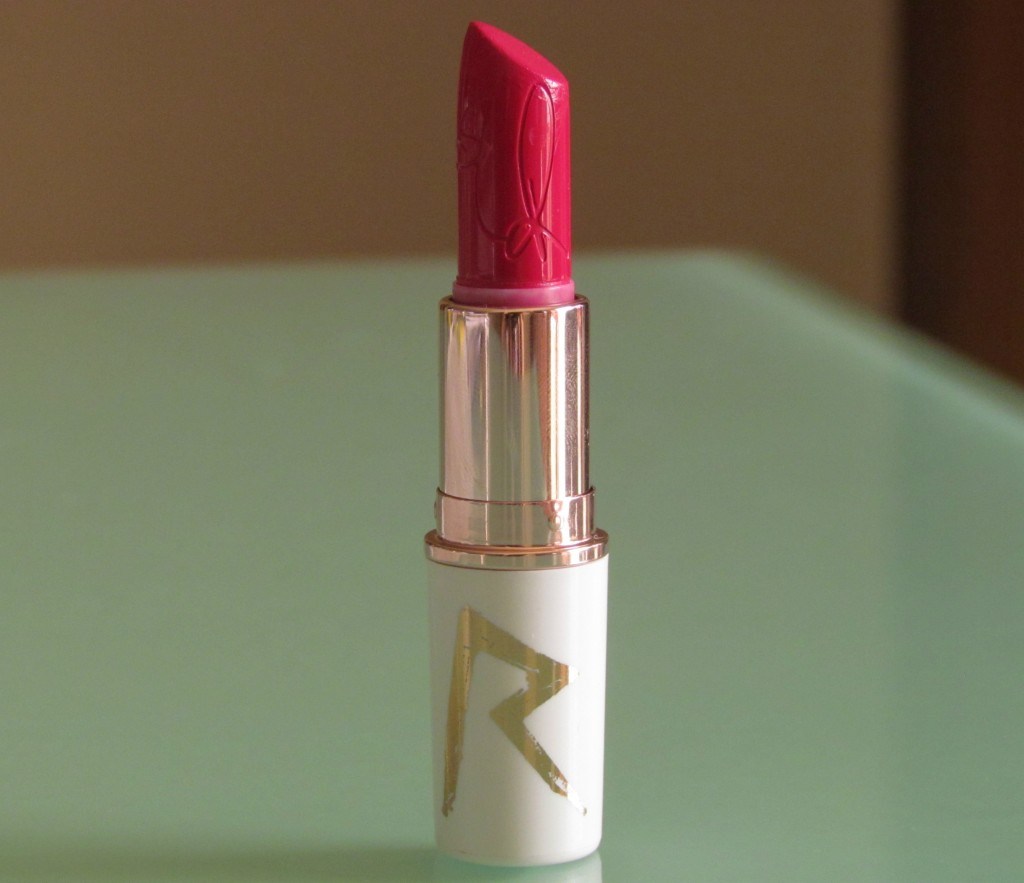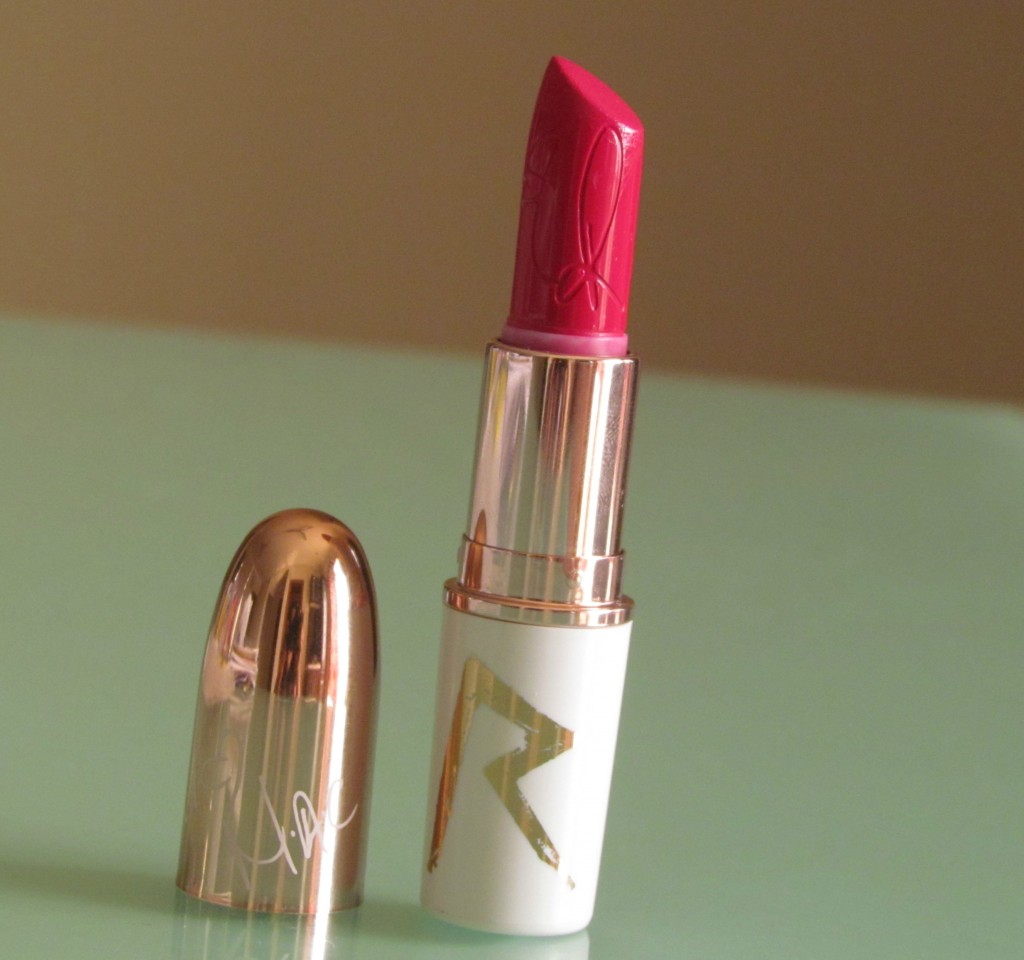 How the shade looks like in different lighting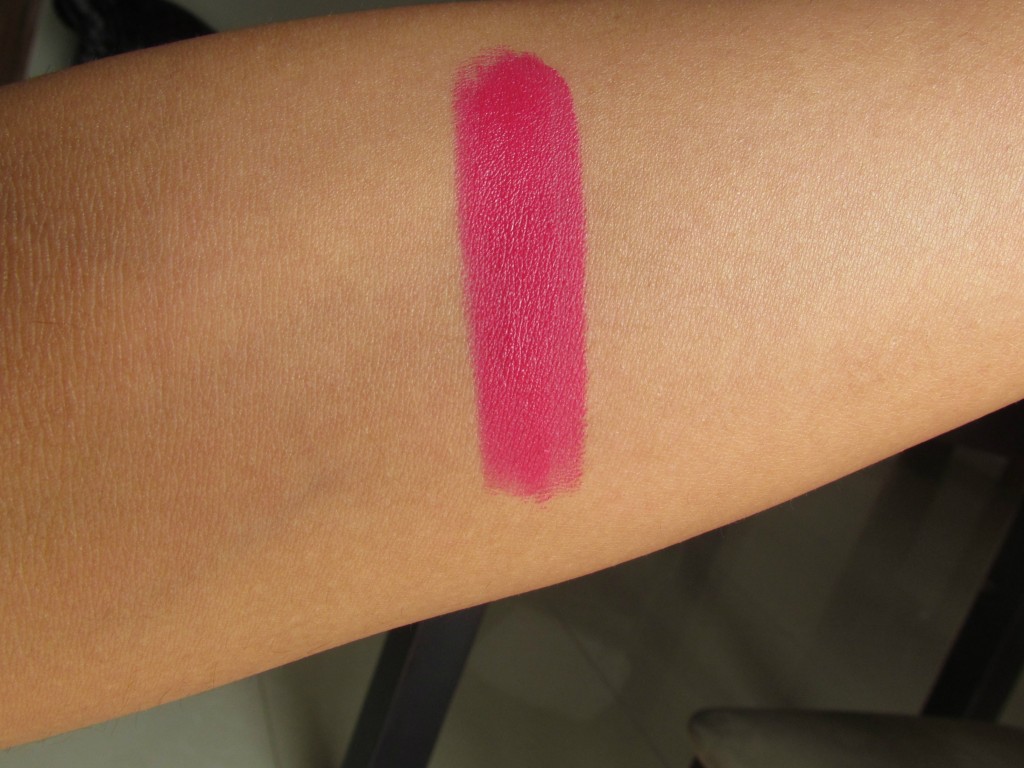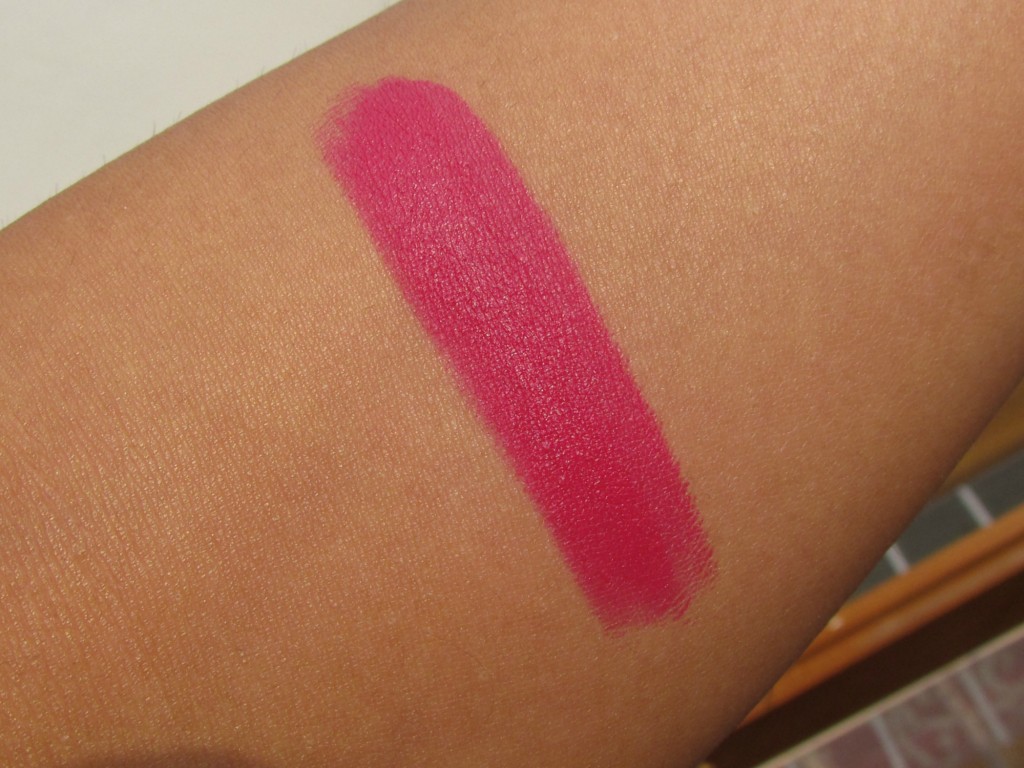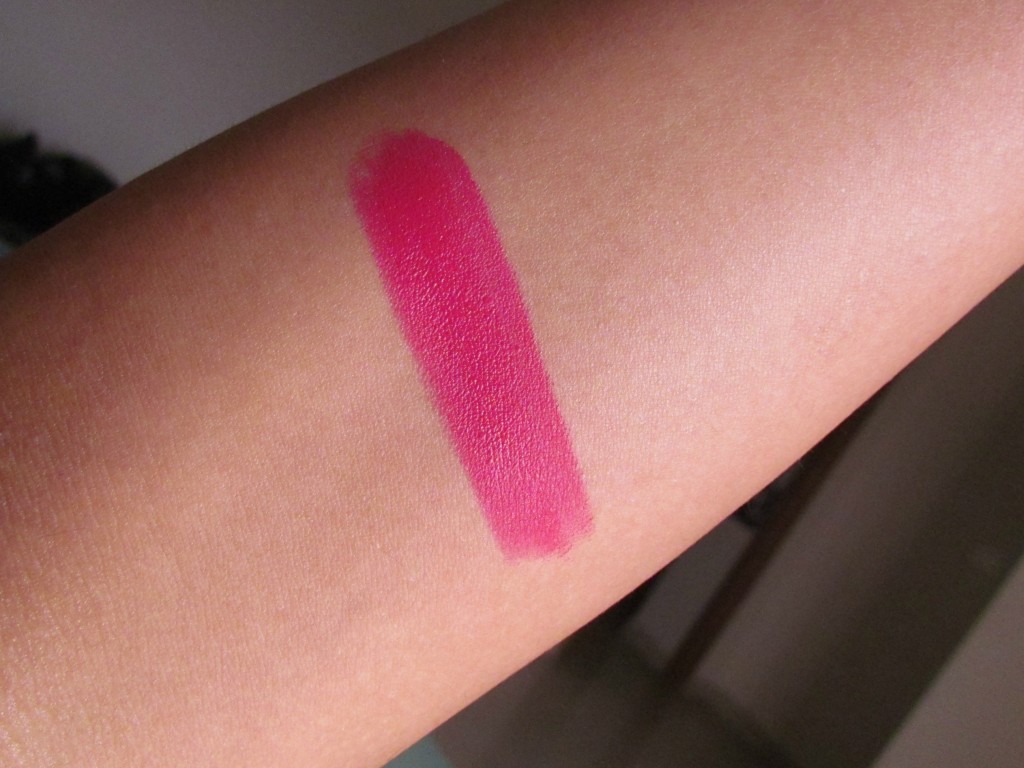 My LOTDS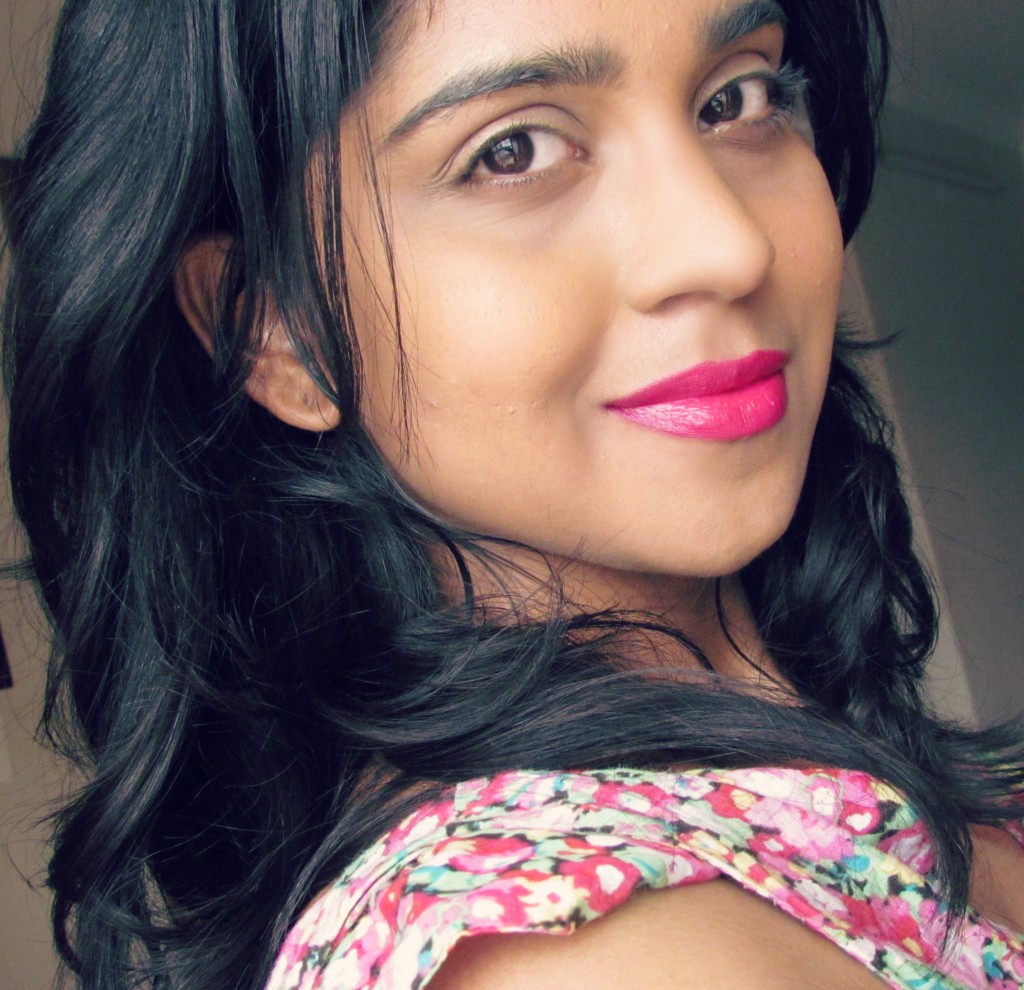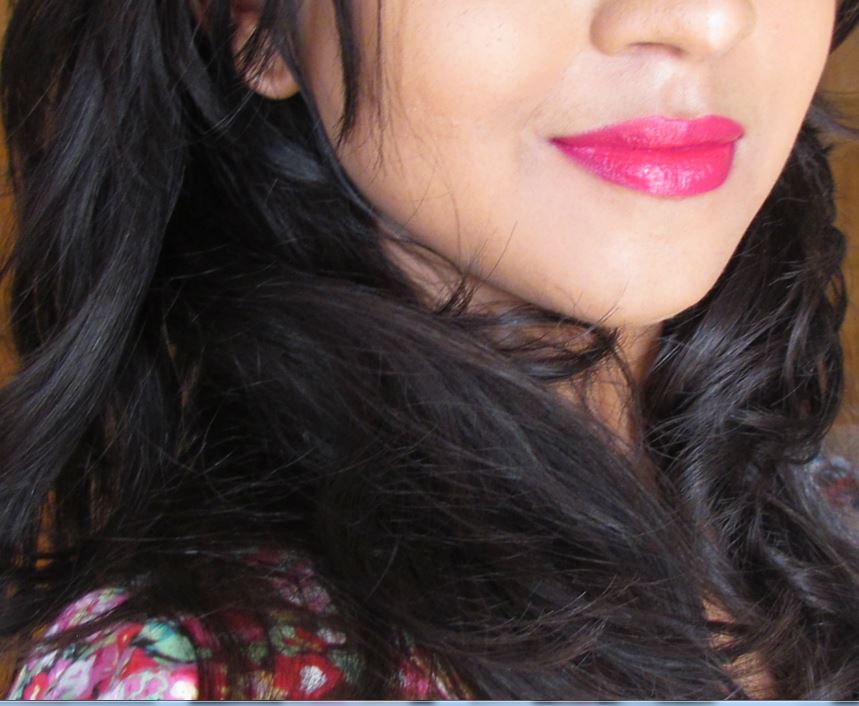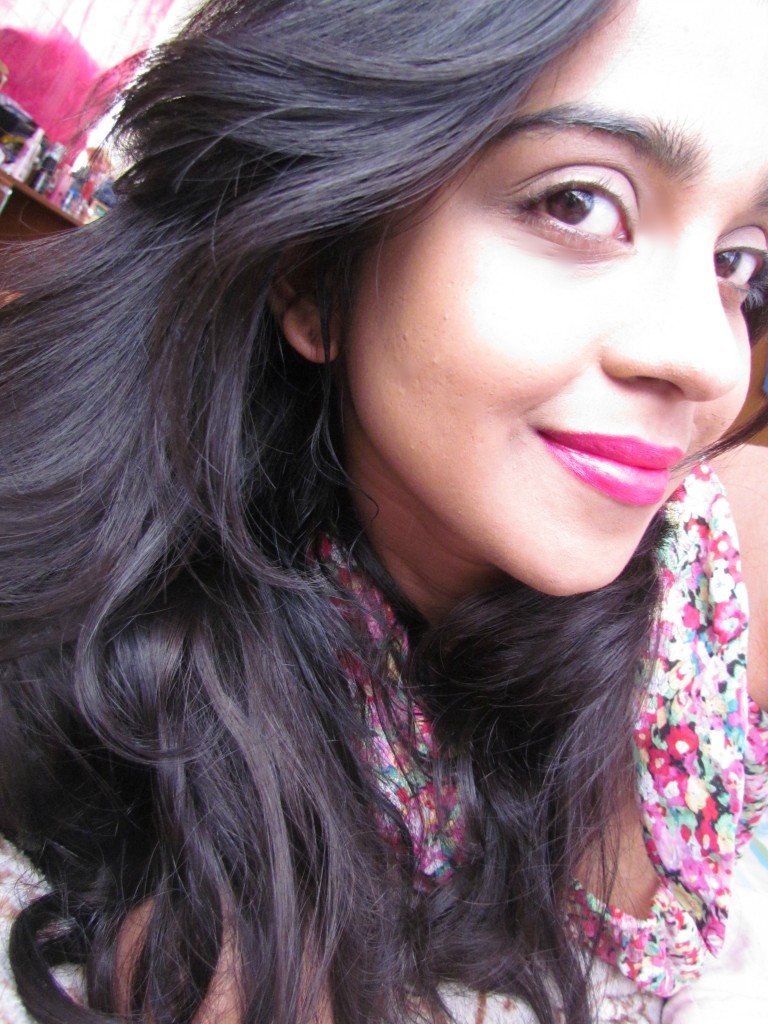 I absolutely adore this shade and this is my way to go shade in this season! I don't have a single con to say about this! Its a must have!!!