By contributor: Samannita
I am always a lipstick lover but when it comes about blushes it hold the second position after lipsticks. Mac blush are something that I always use to skip as I was quite confused with blush textures that mac usually have. Mac have different range of blushes, I personally found the satin blushes are more pigmented than any other range.
I am reviewing MAC Fleur Power Blush today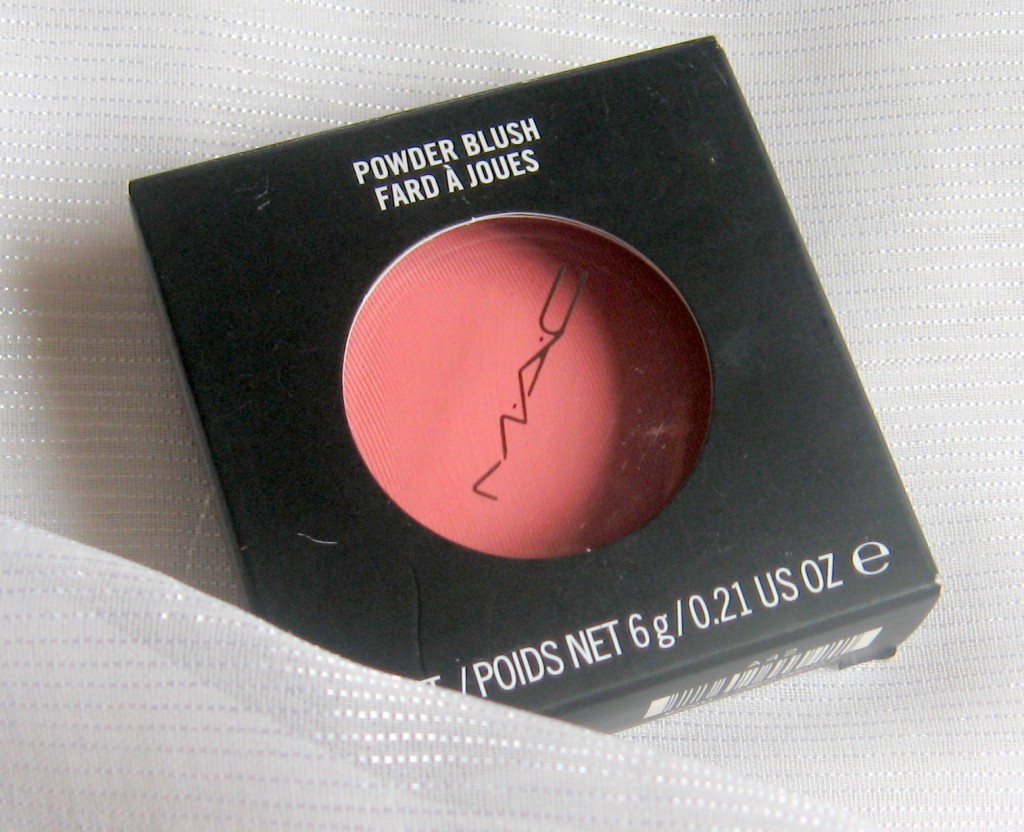 Coming to blush fleur power, I never feel like buying mac blushes until one of friend did swatch test in front of me. I was really amazed how I ignored such pretty blush.
Price:  Rs.1350/-  ( now they hike the price and probably it is now 1550/- )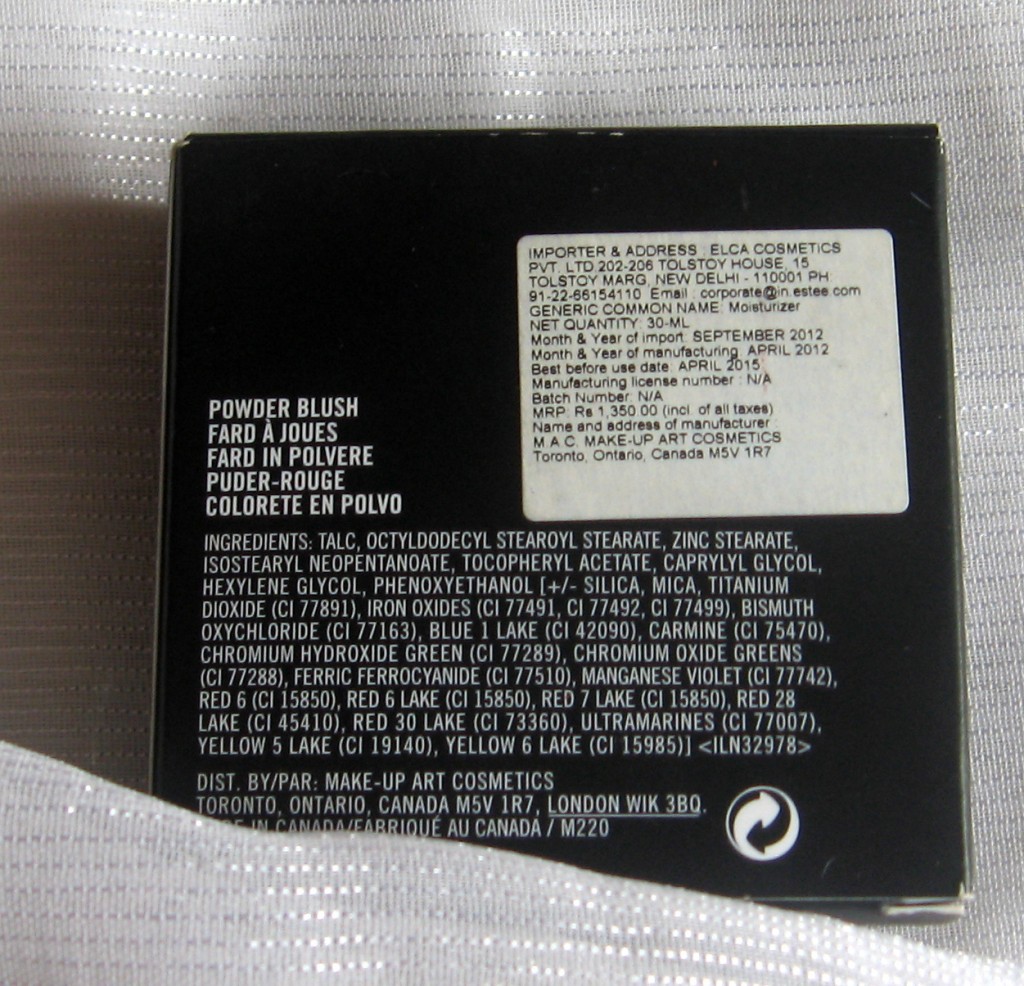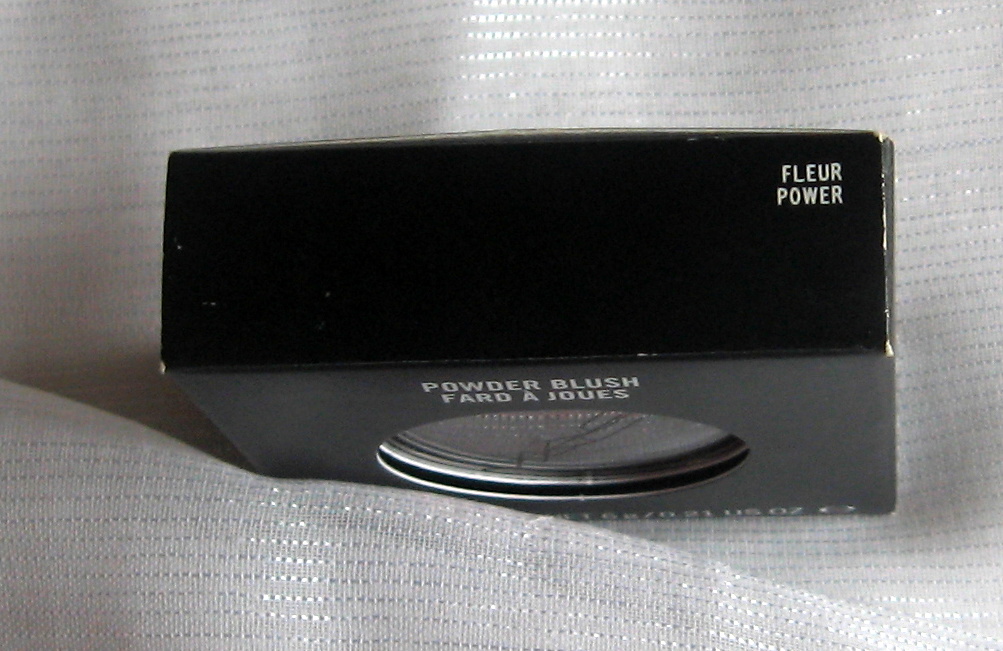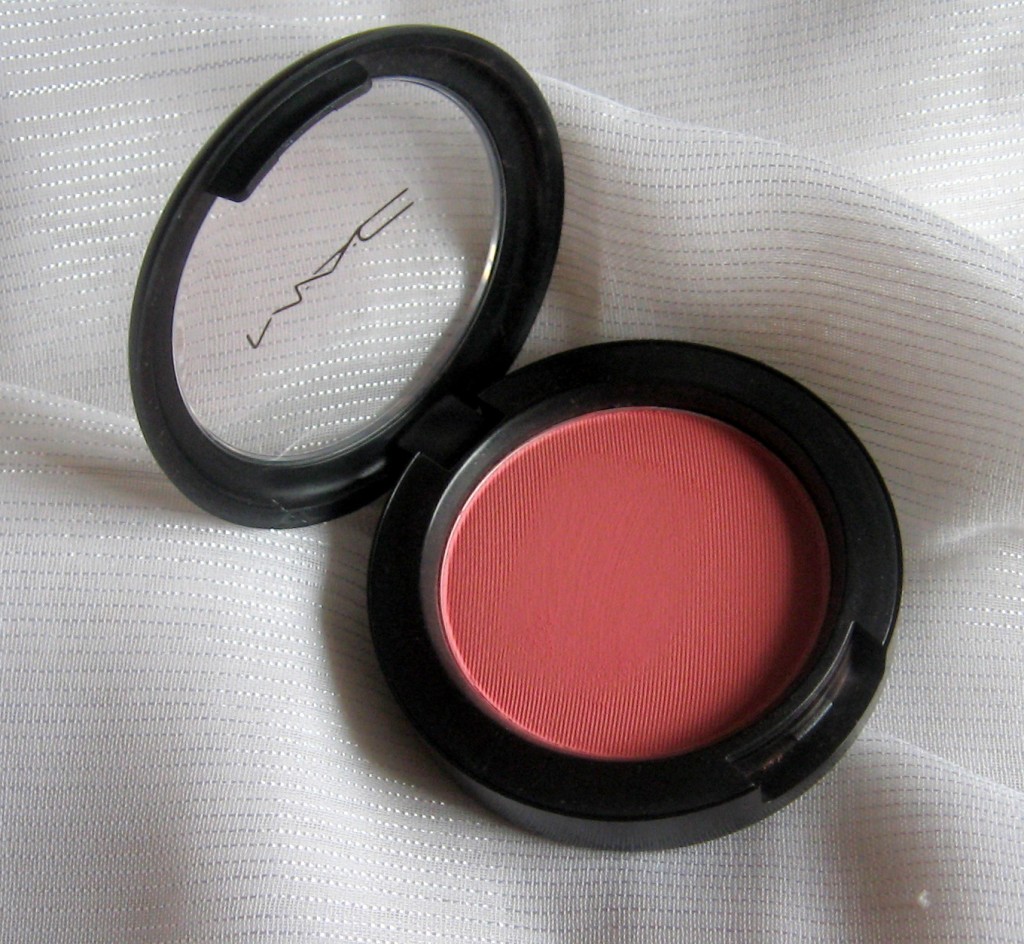 What MAC says about Fleur Power blush
Colour for the cheeks and face. Various formulas. Different looks.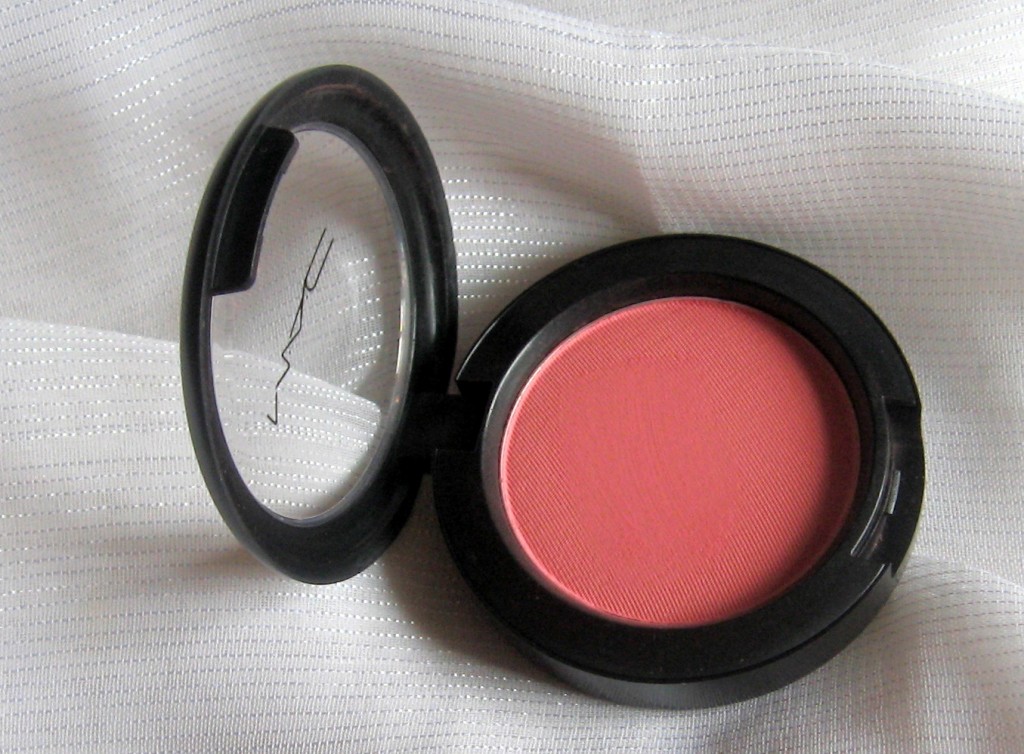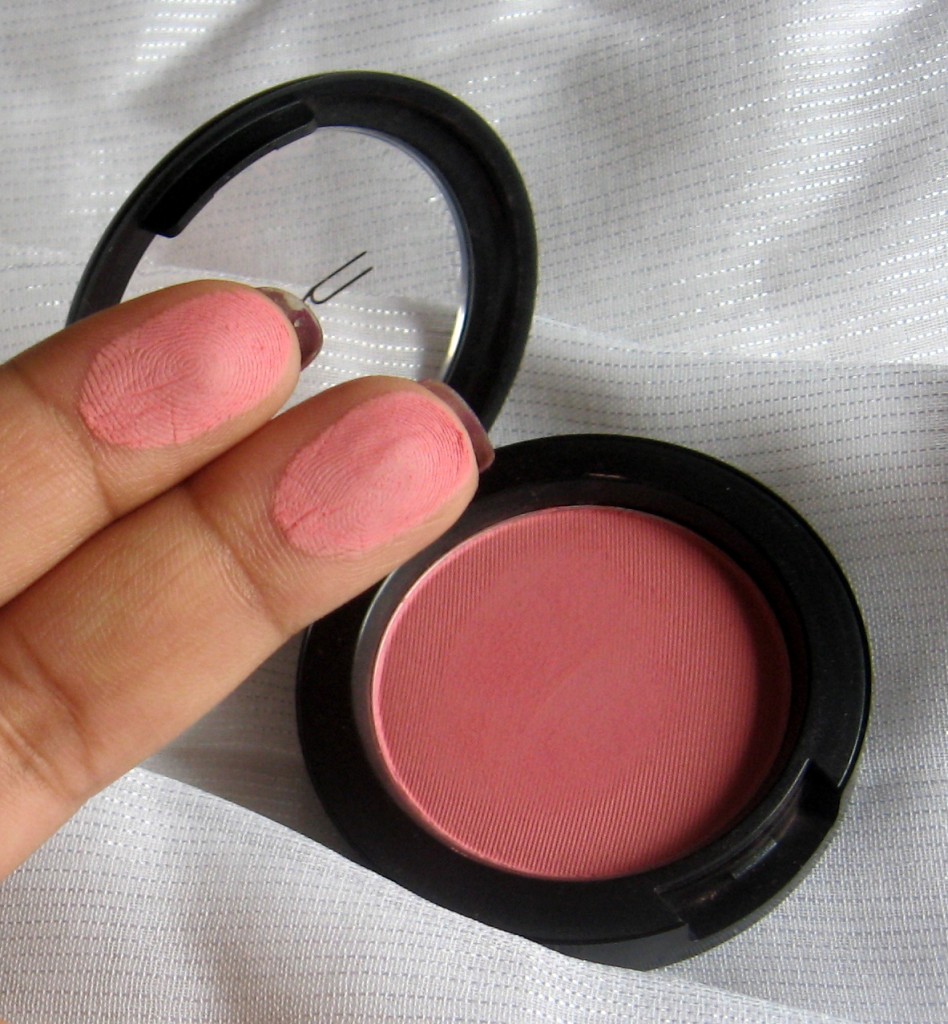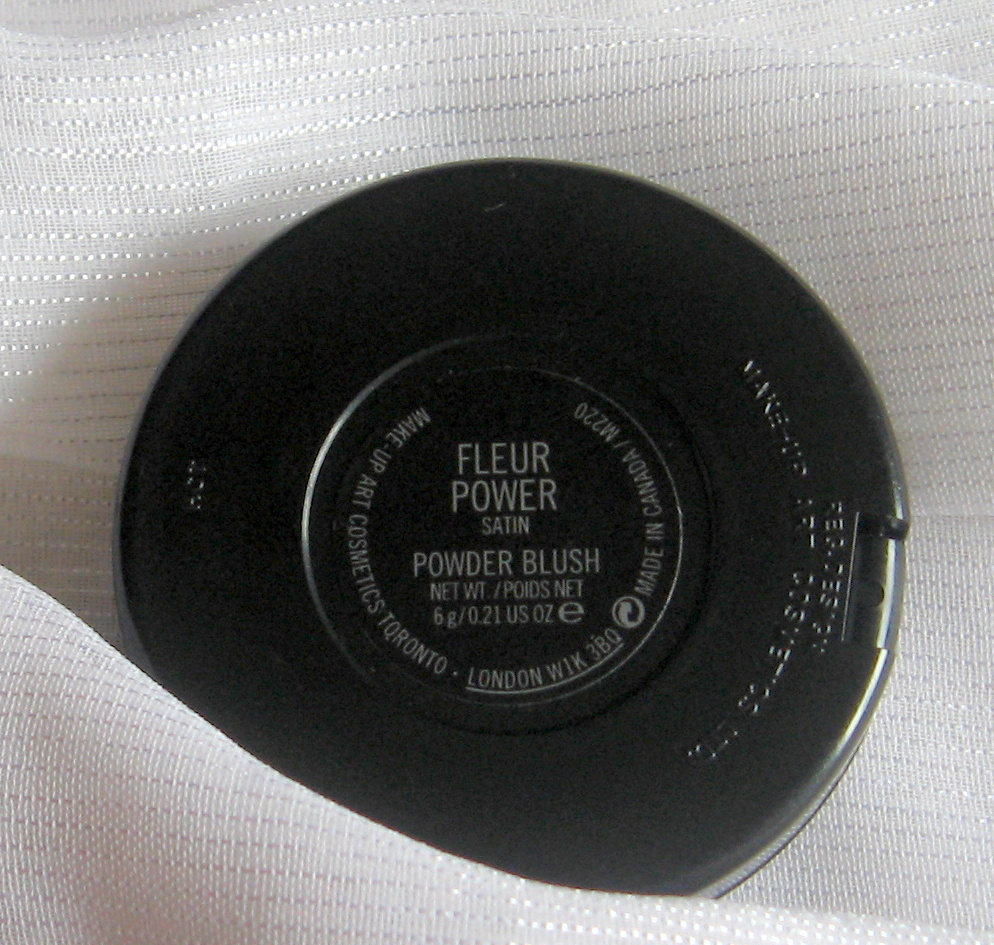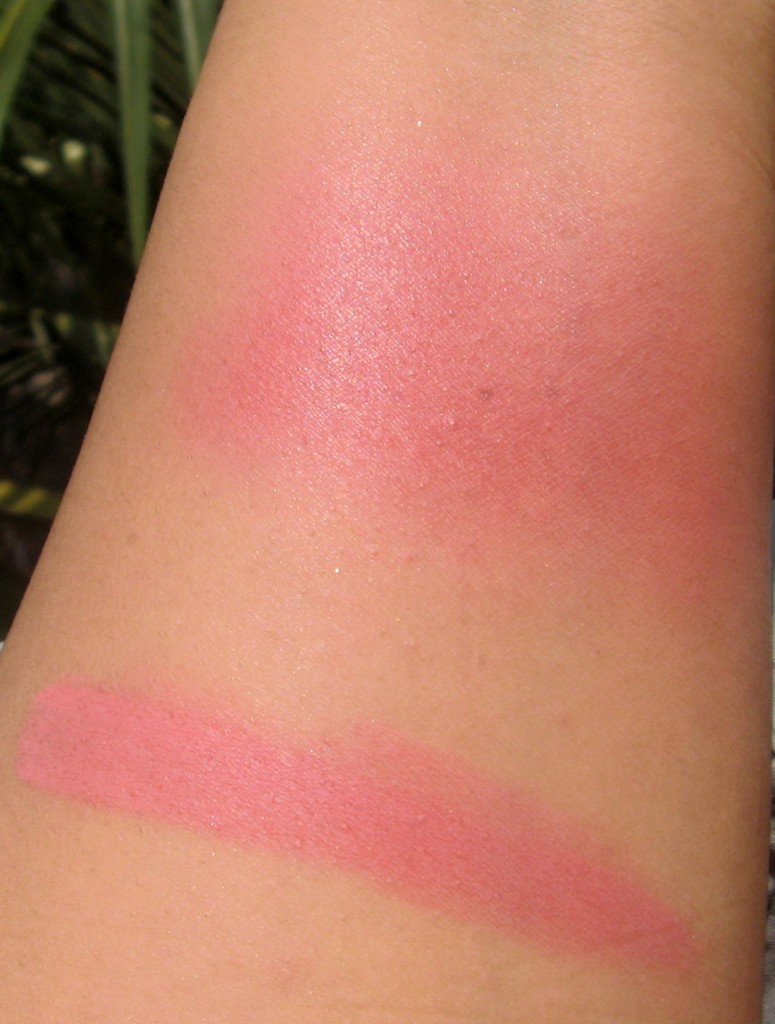 My take on the product
Fleur Power is described as a Soft bright pinkish-coral (Satin). This blush comes in a nice black case packaging with a transparent lid. When it comes to blushes I prefer Pinks to Corals and this blush turn out just perfect in my complexion. The blush is a nice pinkish coral one that gives a nice flush to the cheeks and just perfect for day wear or office wear too. As I told earlier the satin range is more pigmented so one swirl of blush brush in this blush is just enough to add a blush on cheek so in short very small is required in application. The blush  is matte in texture, extremely fine, easy to blend and stays pretty 6-7 hours on my cheek without fading a bit. The blush is a versatile shade and it will suit everyone though will look different in different skin tone but the blush is pretty safe to choose. The blush being satin can be worn with every type of makeup. I would highly recommended this blush to all
How it looks on me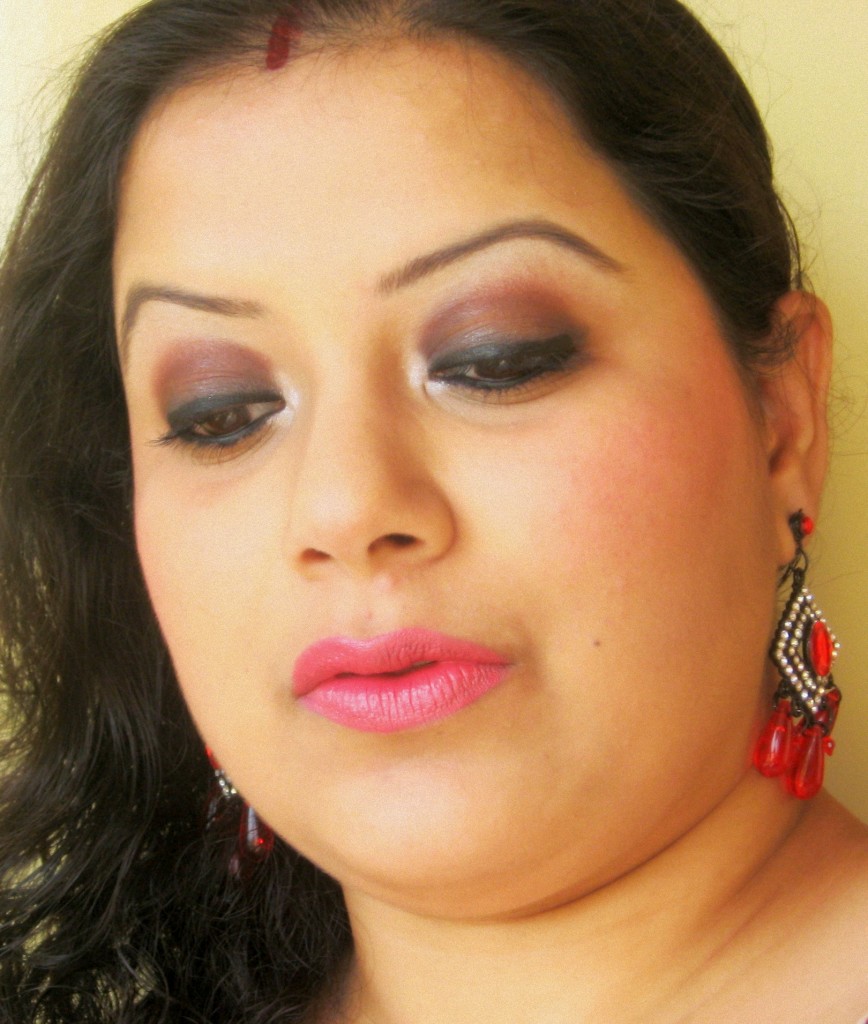 Pros
I personally love the simple black case packaging of blush of mac.
Pigmented.
Require small amount in each application.
Stays pretty long time on base.
Perfect blush for everyone as the shade is versatile.
The texture is really soft and smooth.
Easy to blend.
No shimmers thus perfect for day wear or office wear or daily wear.
No cons 🙂
My ratings: 5/5
My recommendation: Yes I would highly recommended this pretty blush to everyone but few people might found the blush bit expensive so I would say that mac fleur power's closer dupe is Maybelline cheeky glow blush in peachie sweetie so if you want you can grab the shade in either way.
MakeupholicWorld: Awesome review dear…I am a blush lover like yours! This one looks absolutely pretty on you! love ur eye makeup in the FOTD 🙂