Craving for something and getting it after waiting for long period is something that can steal your sleeps and everytime you reach out to that thing , touch it , feel it and being super happy that finally it is yours….yes, this happens to me when for first time I touch the "party parrot" lipstick. I was waiting to lay my hands on this lipstick from the very first day of launching but unluckily it was out of stock everywhere before I grab it and so after prolonged waiting for months or you can say a year I finally got it ….."Party parrot".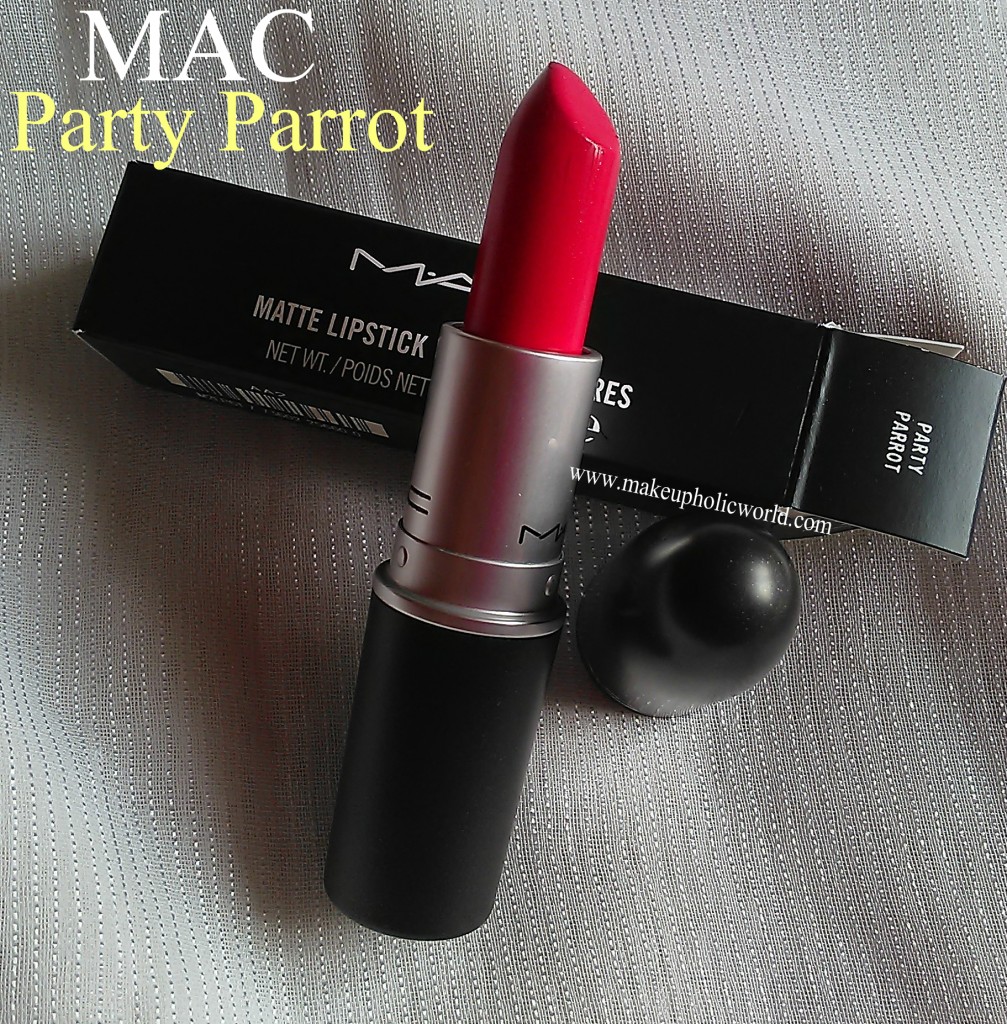 Packaging & Price: Comes in a regular packaging Rs.990/- (lucky those people who grab the limited edition in old price at that time).
In the year 2013 Mac launches four beautiful lipsticks under the strength collection, in which two lipsticks are re-promote from Iris Aphel collection. Among the two one is Party parrot lipstick.
What MAC says about Party Parrot
Flex your femininity with a color collection that's fearless, elegant and strong. Strike a powerful pose, stand out, redefine the notion of beauty – and do it with strength too irresistible to ignore.
More Pictures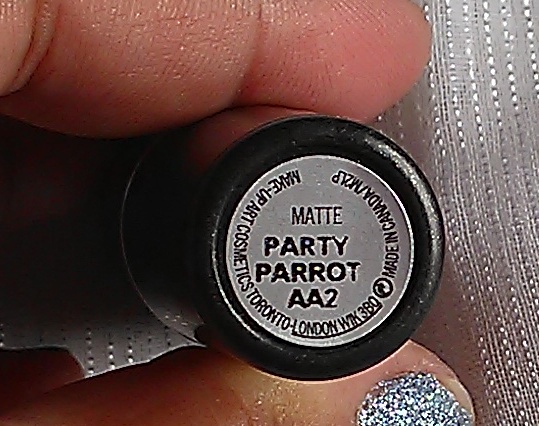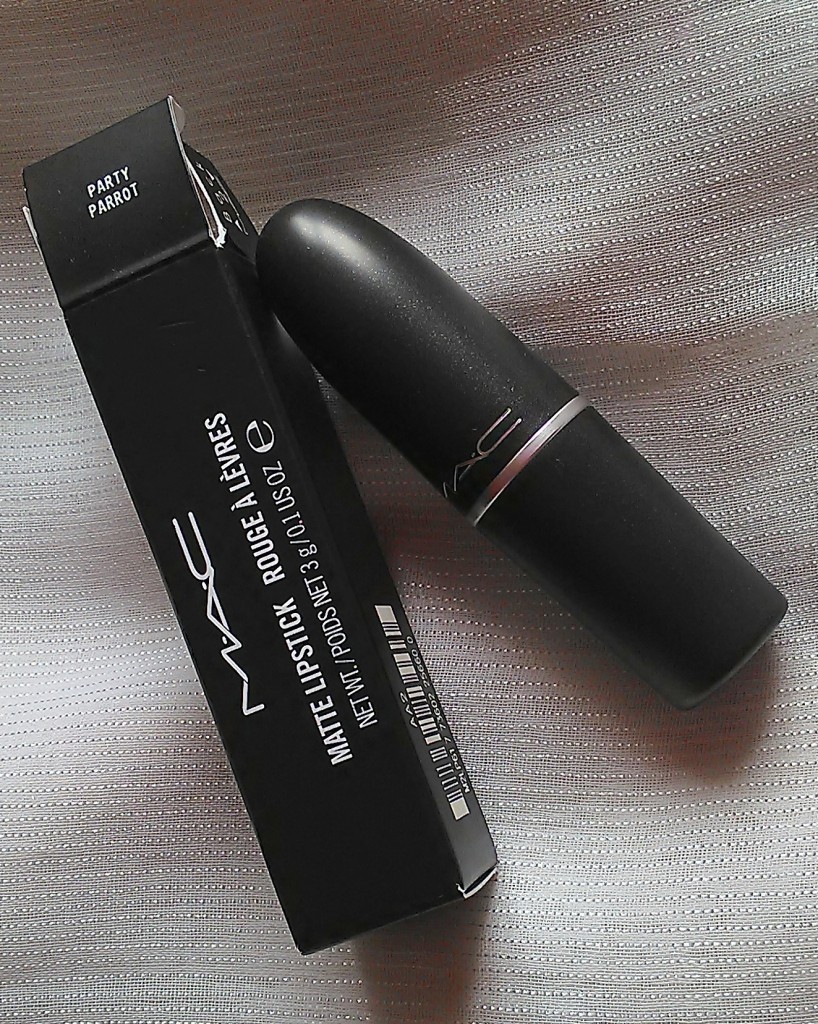 My experience using it and LOTDs
Mac describe Party Parrot as "bright red-pink". The lipstick although a limited edition but comes in usual regular packaging. The vanilla scent of the lipstick is one of the most turn on feature of Mac lipsticks.
The lipstick is a bright coral pink with matte finish. The texture of the lipstick although matte but it don't drag the lips while applying. The lipstick instantly brighten up the face. The shade suits everyone. It although look very vibrant shades but trust me it will suit from fair to dusky skin tone beauties in its own way. The lipstick is insanely pigmented. One swipe is enough to get the actual shade. The Lipstick stays pretty 8 hours on my lips and yes it survive heavy meals too. I love the shade a lot. People use to say that Party parrot are dupable but when I swatched with all the possible dupe shades trust me nothing can compare with Party parrot , it is one and unique shade I believe. But if you are looking for closest dupe then I must say Impassioned can be its closest dupe but in different finish. The lipstick is true matte in texture, no shimmers in it which is why the shade prompt out more vibrant.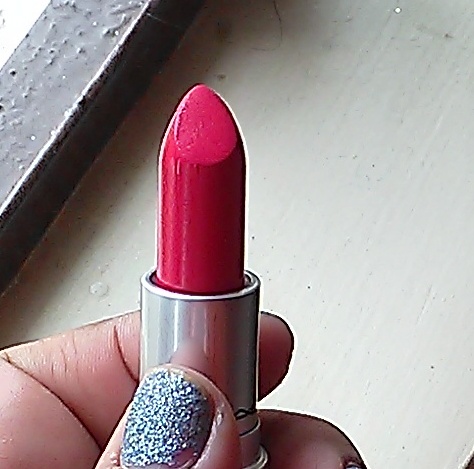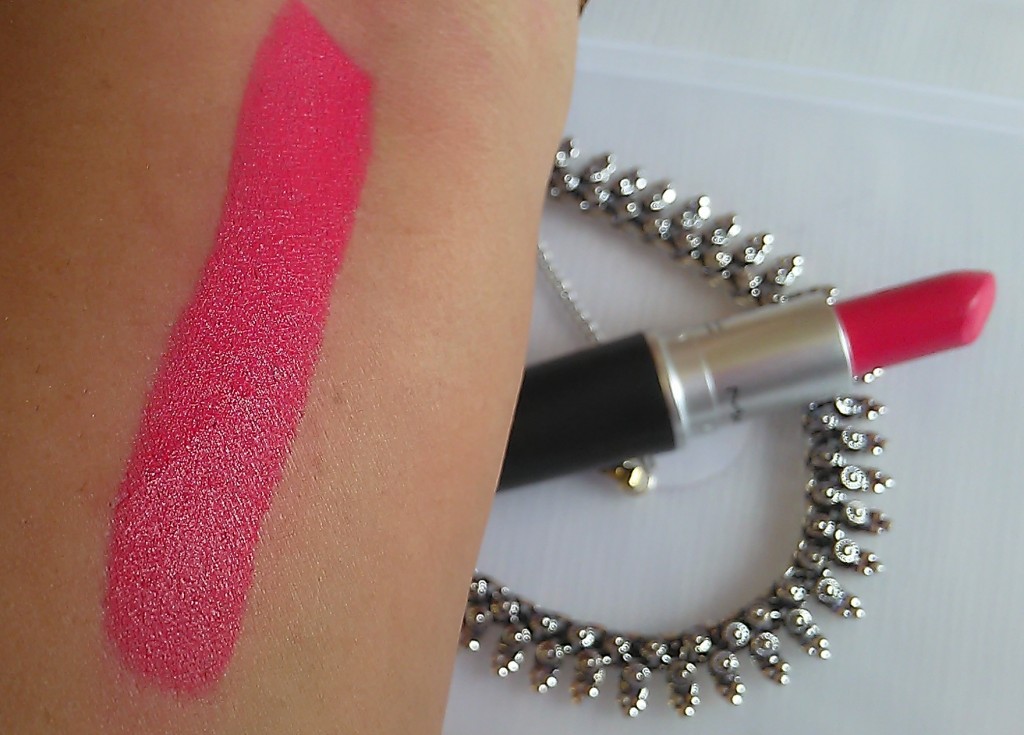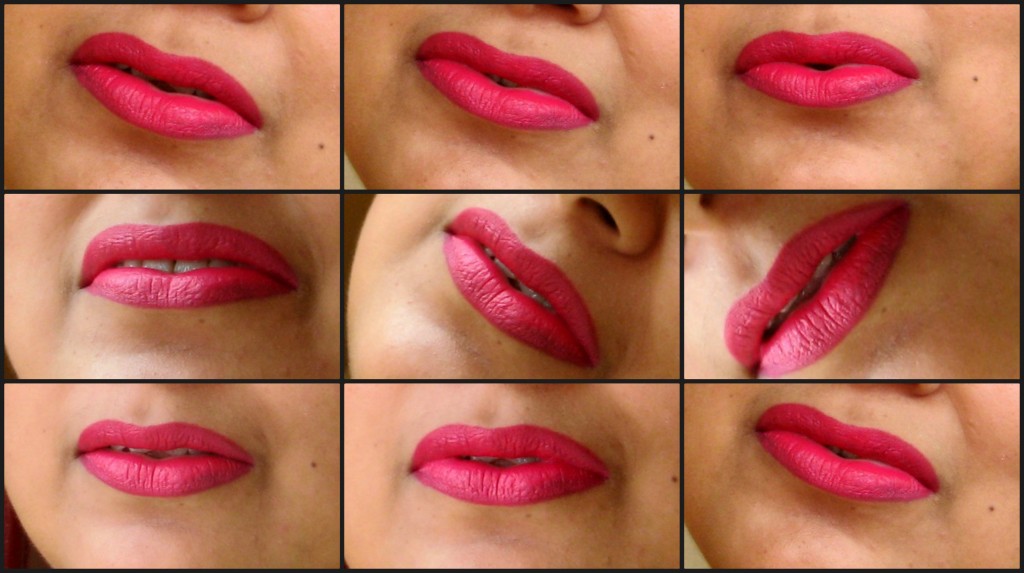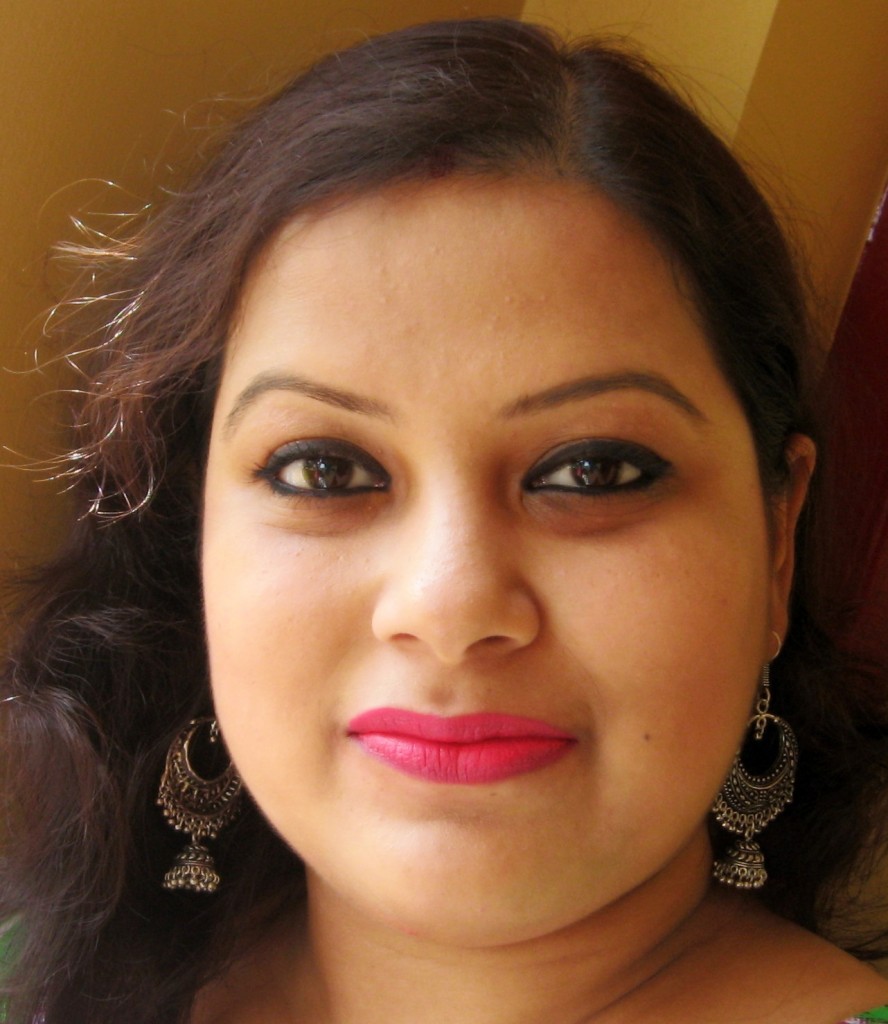 Pros:
Bright shade but will suit everyone.
Vanilla scent.
Matte texture but not insanely drying like retro matte one.
Stays pretty 8 hours on my lips.
No dragging of lips while applying lipstick.
Cons:
One and only con is availability as it is limited edition.
My ratings:  4.5/5
My recommendation: well, if you can grab this lipstick now after such long time then definitely grab it without second thought as I can bet it won't disappoint you
* By Contributor : Samannita