Hiya Makeupholics, Today I am bringing the swatches of 10 Oriflame The ONE Matte Lipsticks
I love matte lipsticks – They are  pigmented, richly formulated and long-wearing. The formula glides on smoothly and stays put with a non-drying matte finish.  Read on to find out whether these matte lipsticks from Oriflame lived upto my expectations.


What does the brand claim 
-Intense Colour, Long Wear Matte Lipstick
-Hydrating Lipstick that gives beautiful Matte Lips to start your day
-Non-Gloss Matte Finish
-Non-Drying on Lips
-Blend of Avocado and Jojoba Oil plus Vitamin E to hydrate, condition and protect the lips
Shades Available:
31531-Berrylicious
31532-Brownie Delight
31533-Wild Rose
31538-Marry Maroon
31536-Cherry Brown
31537-Red Seduction
31534-Molten Mauve
31529-Desert Sand
31530-Nutty Plum
31535-Pink Raspberry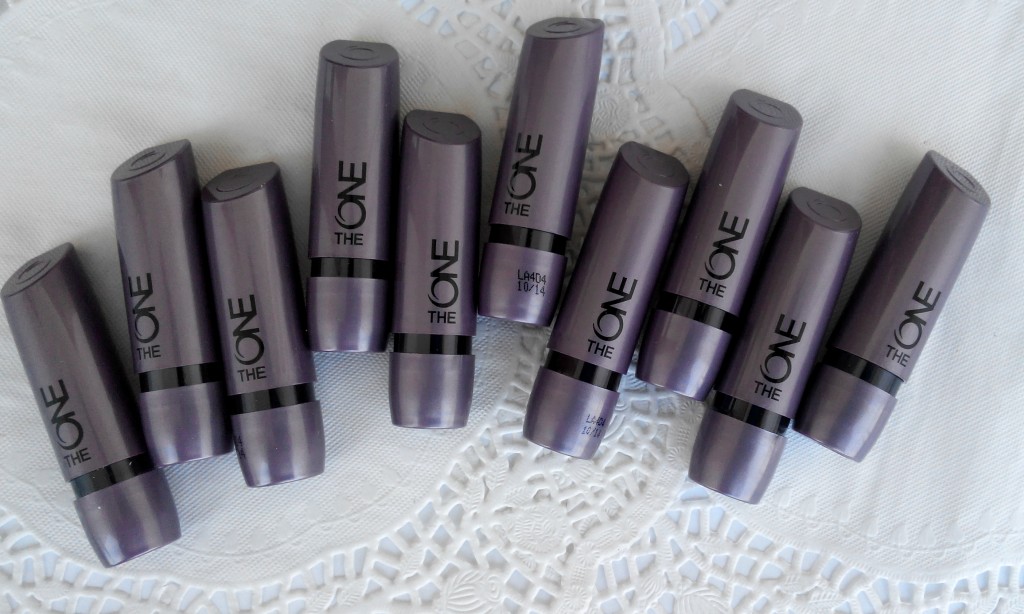 Price: 449 INR ; Net Wt: 4 g – Comes in a normal plastic bullet- nothing fancy about the packaging, There is no color code detailing on the case. This makes it difficult to identify the shades.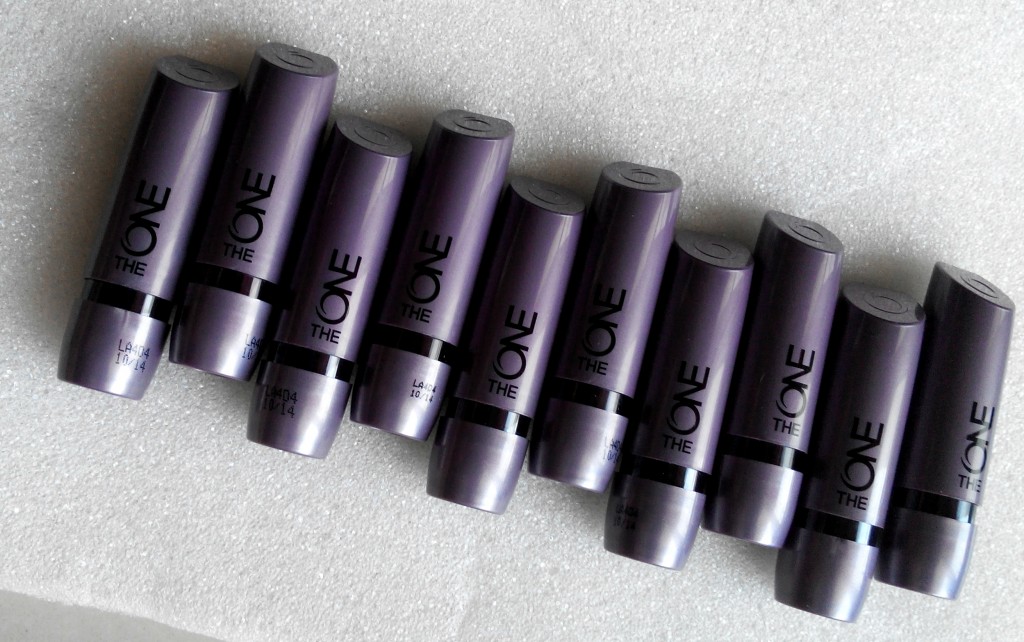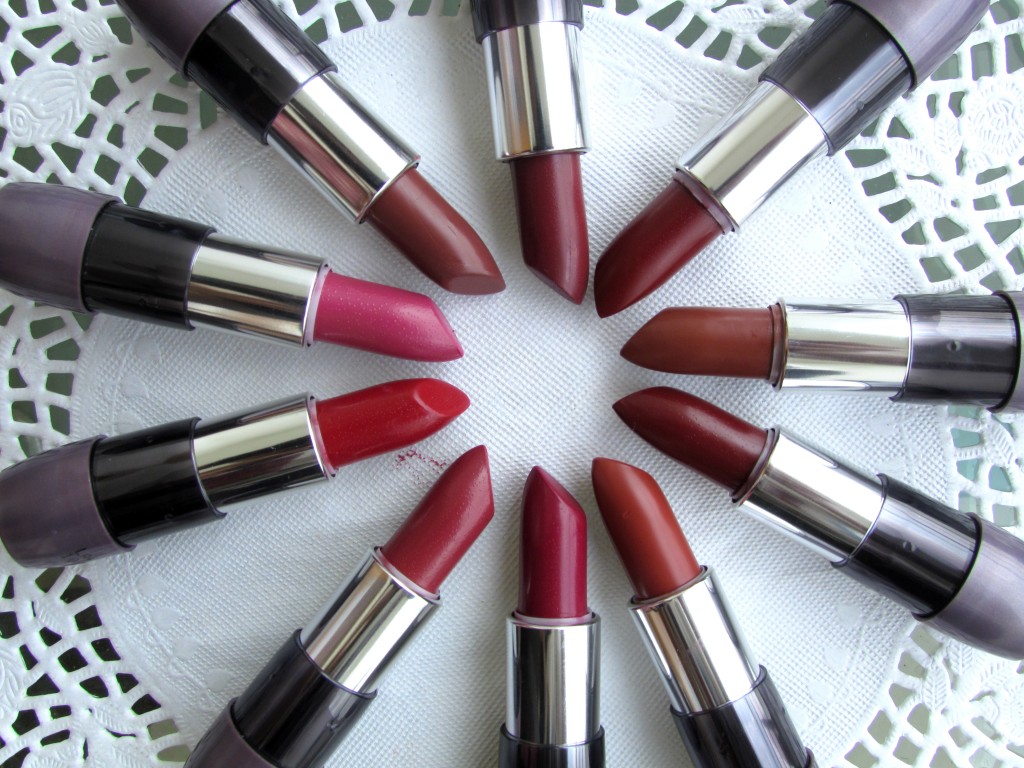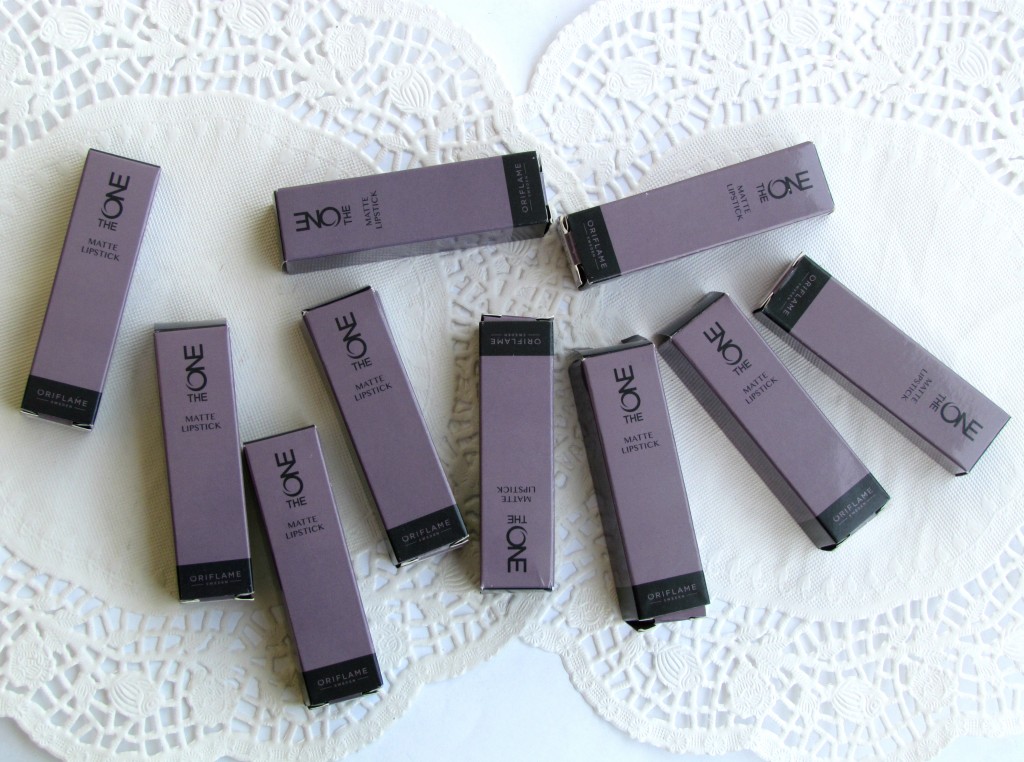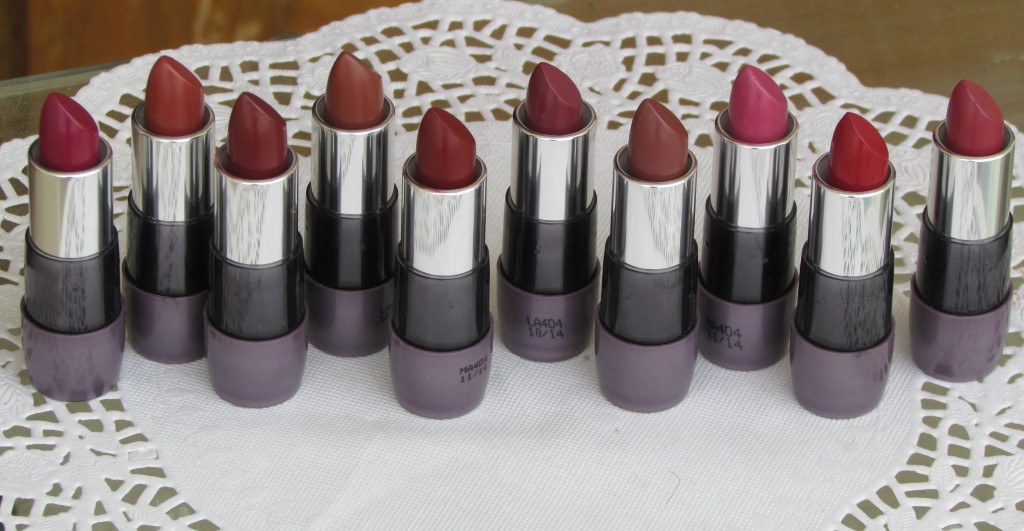 Swatches & my review
I received all 10 shades from Oriflame PR to review. I love the color range – brights to nudes. The shades aren't highly pigmented. I would say fairy pigmented. You can apply 3-4 swipes to make it more intense and bold. It glides on easily and doesn't accentuate fine lines on lips.. These are quite creamy when applying first- but dries to a matte finish. Doesn't dry out the lips.  I get a wear time of 4-5 hours Now, Enjoy the swatches.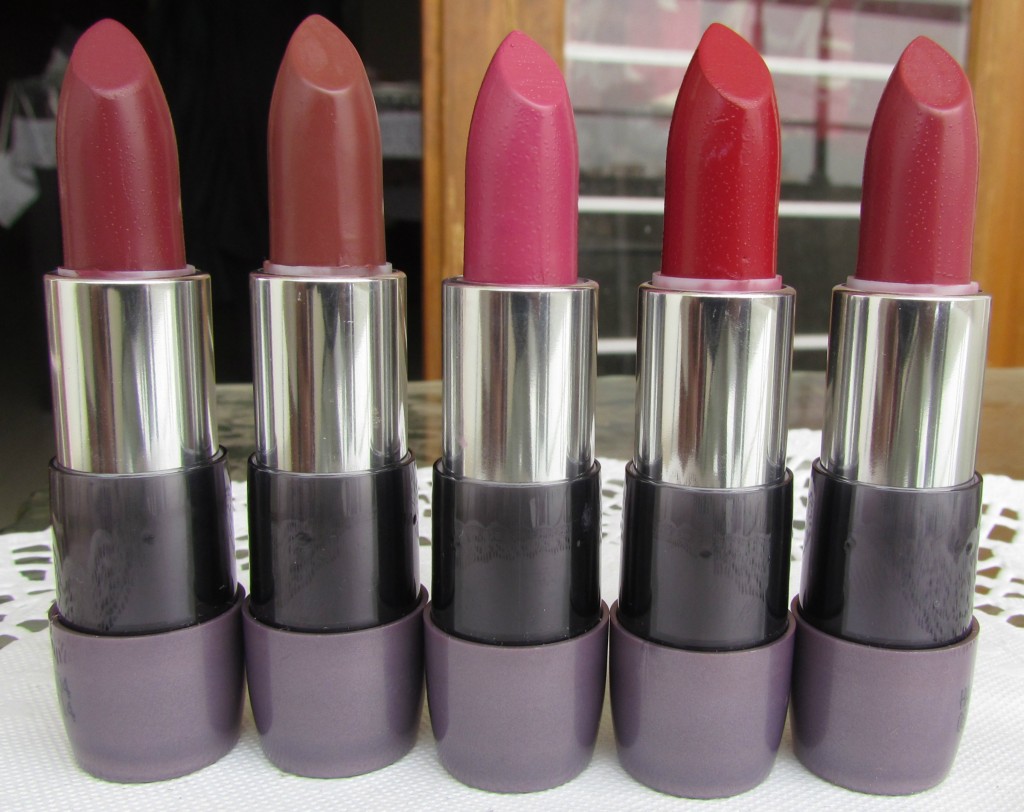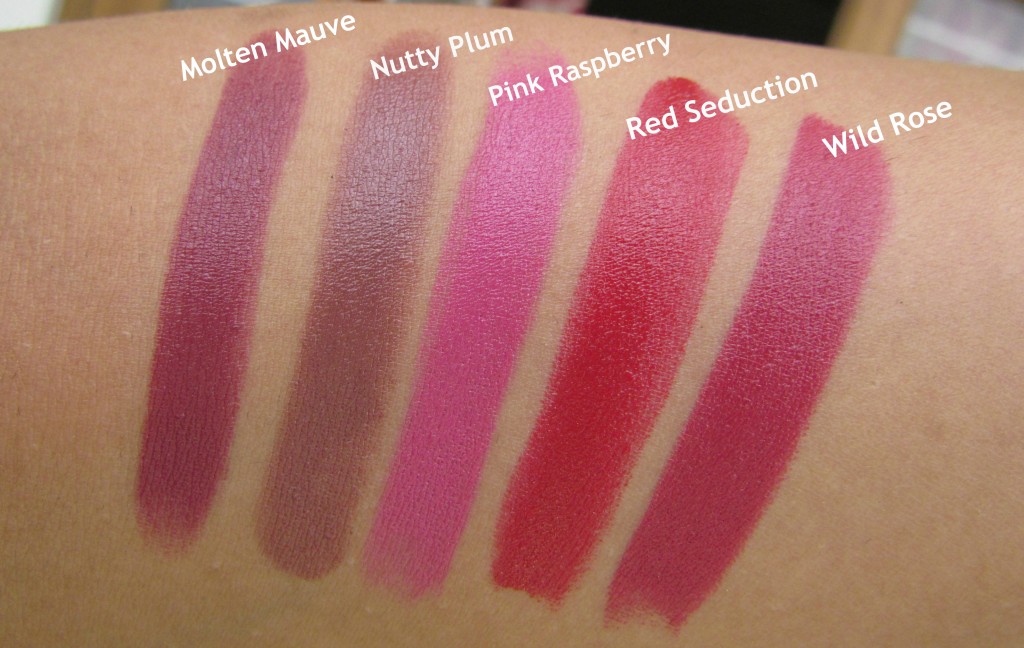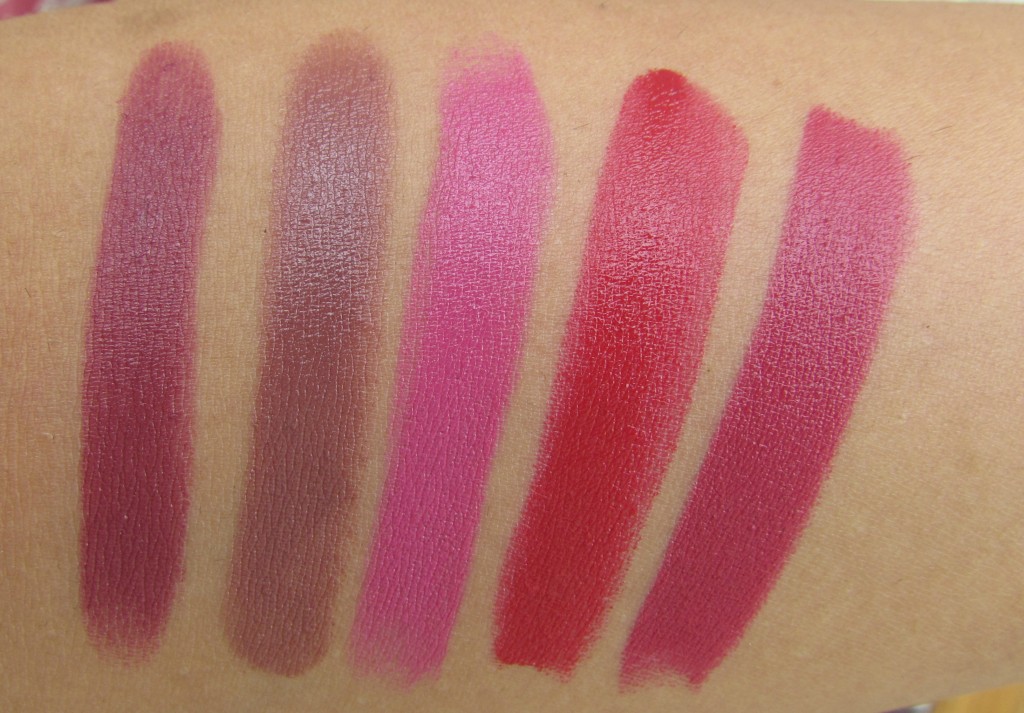 Molten Mauve – similar to MAC Captive. An awesome shade for day wear. I am using this a lot these days.
Nutty Plum – similar to MAC Taupe. Brown toned lipstick.
Pink Raspberry– Pink color. Least favorite of mine
Red Seduction – Tulip Red color. I use this shade a lot. One of my favorite after Molten Mauve from this range
Wild Rose – An awesome rose shade. I love this a lot too. This color suits warmer skintones too a lot.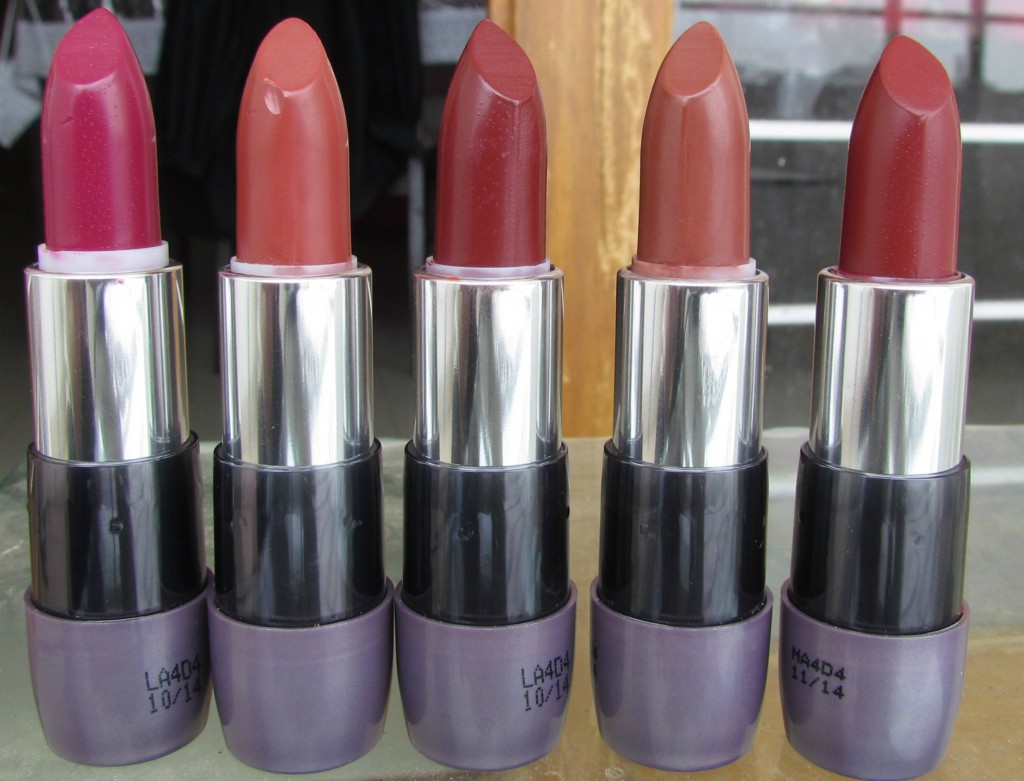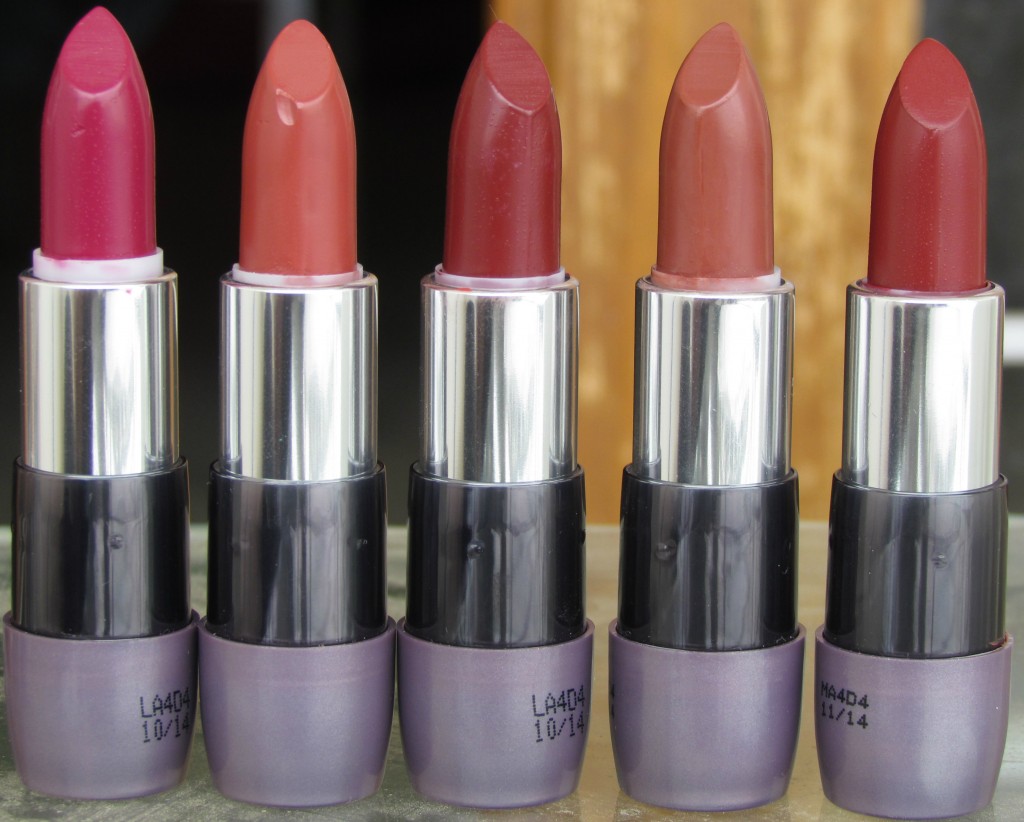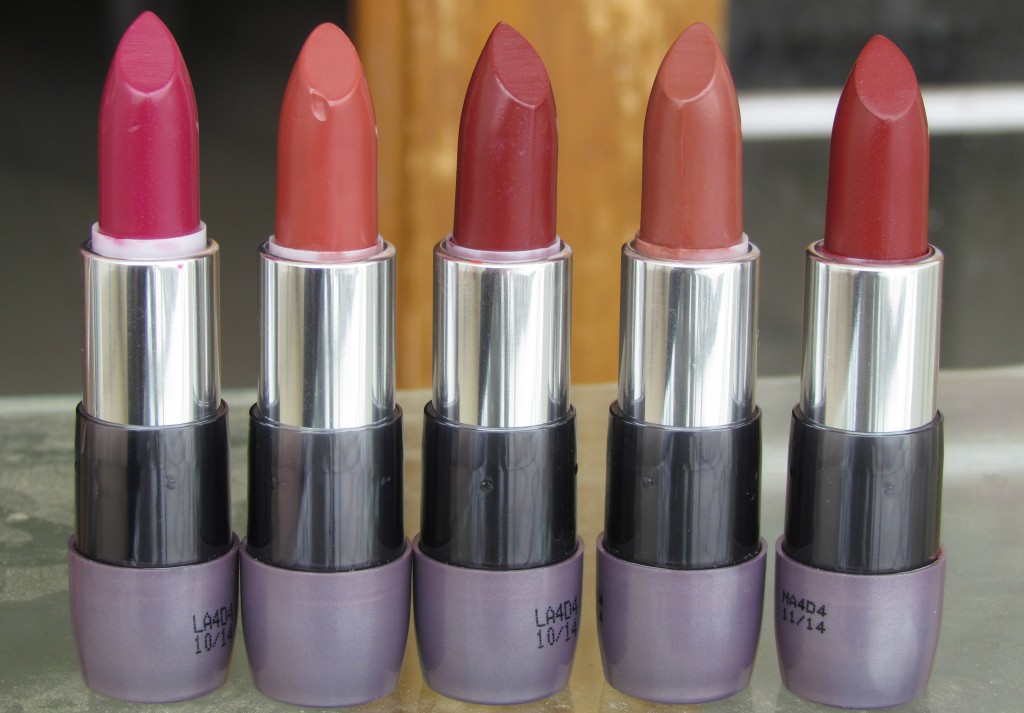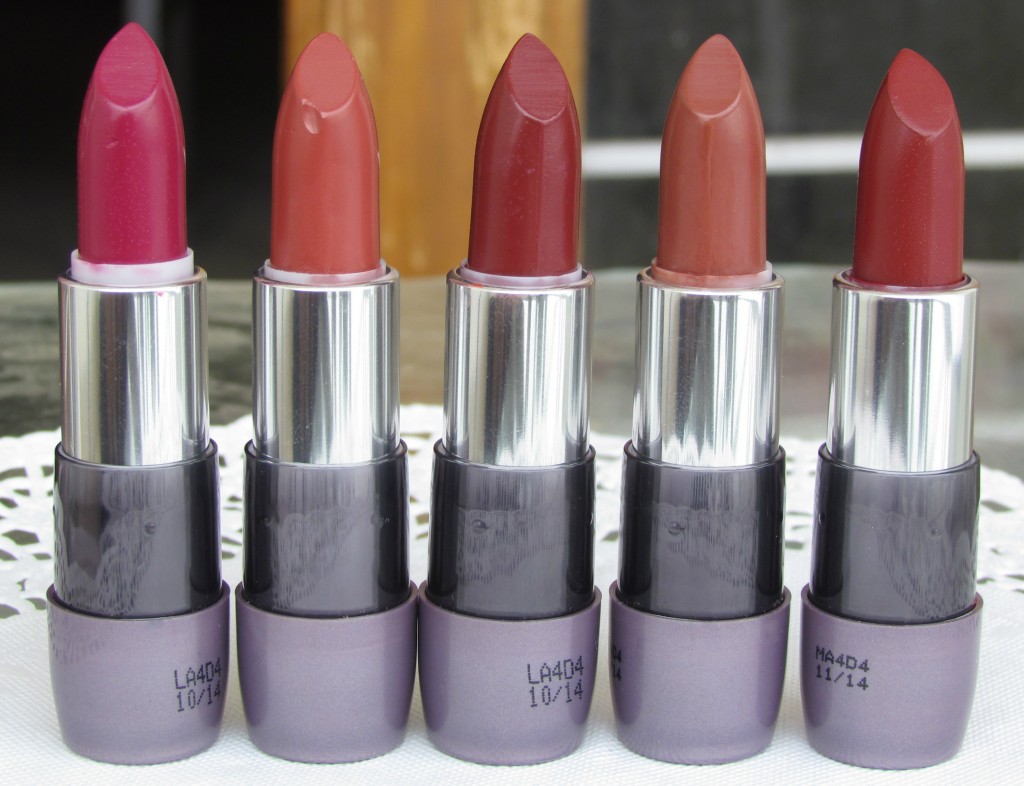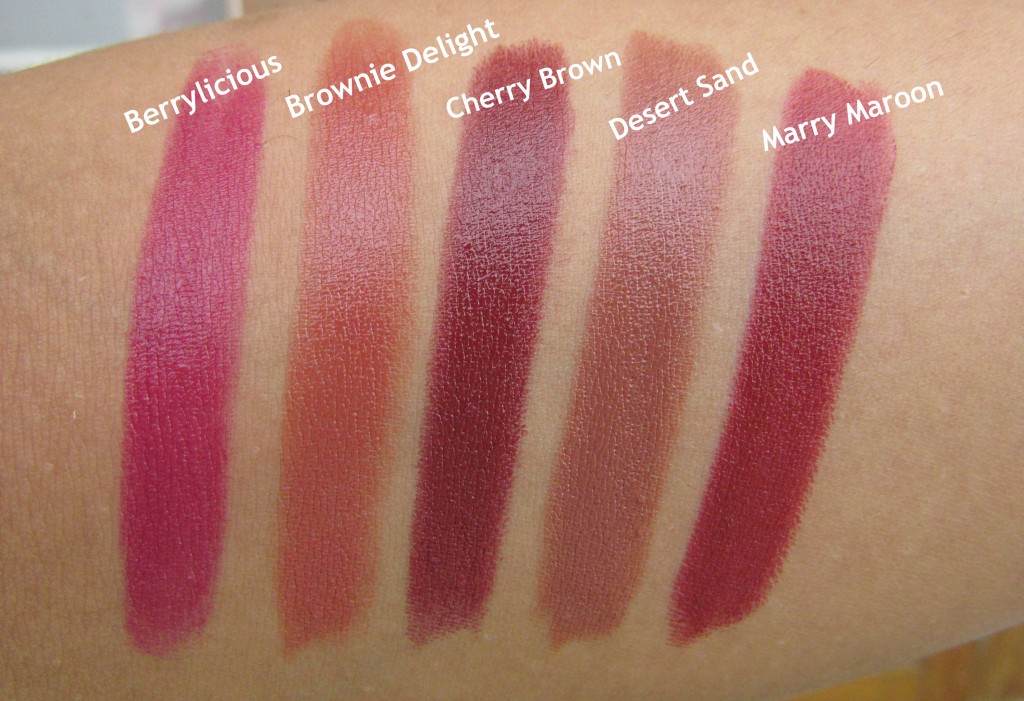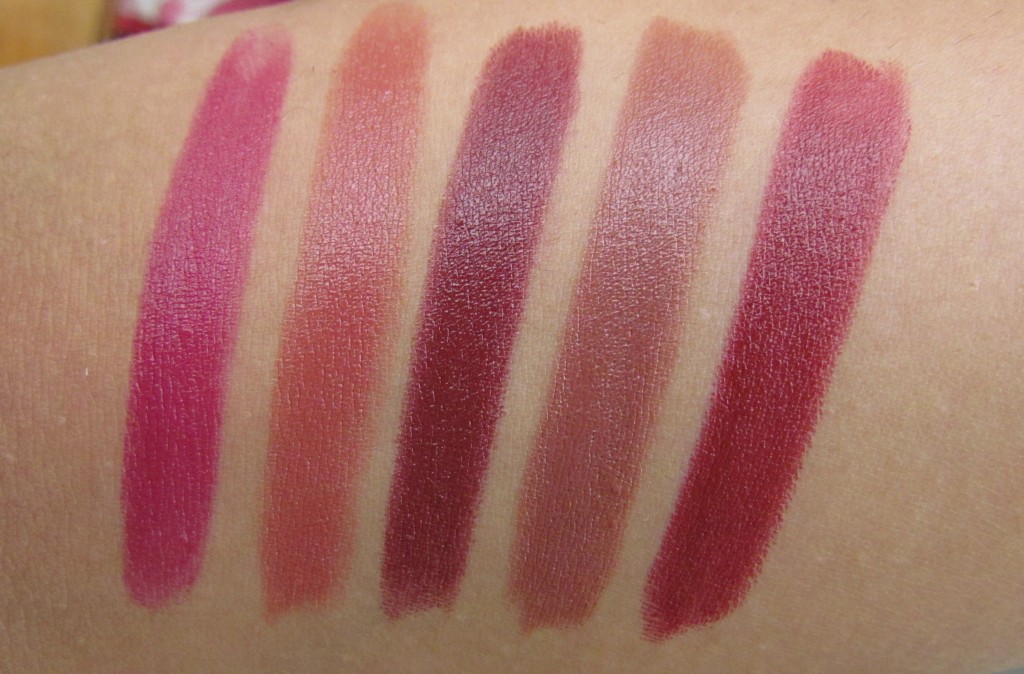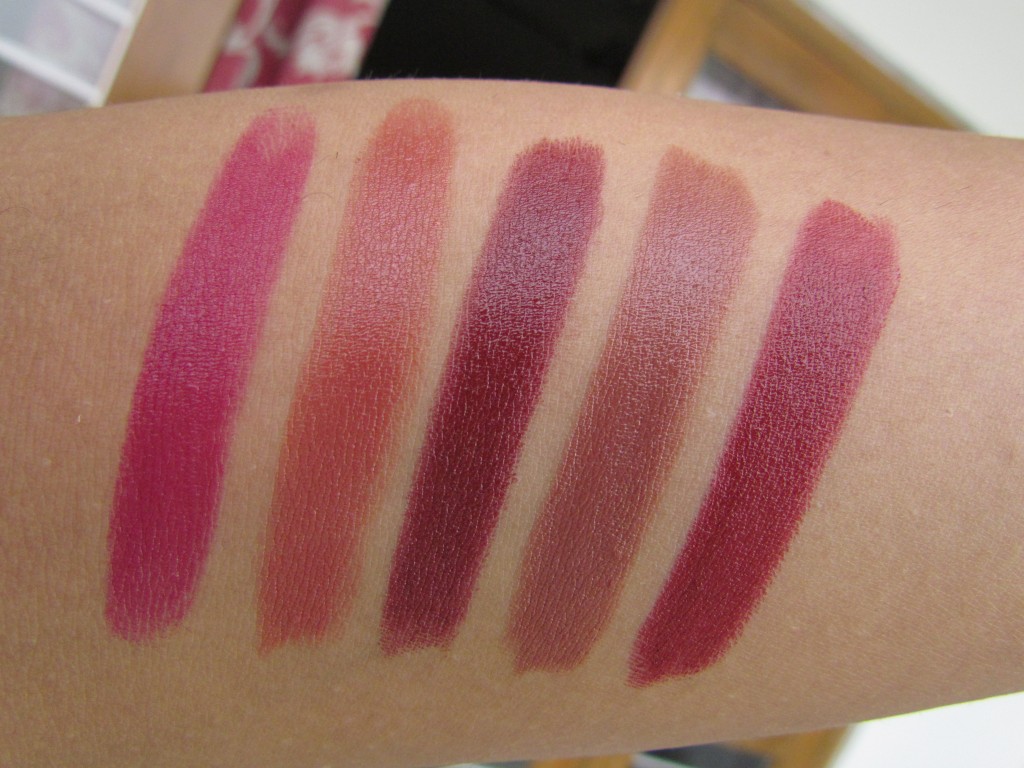 Berrylicious – An awesome fuchsia shade. Love this for day wear.
Brownie Delight – Brown plus orangey shade. Not my favorite at all.
Cherry Brown – a cherry brown shade as the name suggest. Somewhat similar to MAC Diva lipstick
Desert Sand : more brown version of brownie delight. If brownie delight has more of coral to it- This shade has more of muted brown hues to it. Again, a shade that didn't attract me much
Marry Maroon : Another awesome dark rose shade. Again my personal favorite.
Overall These lipsticks are awesome – formula wise and for the price tag. My top picks are – Berrylicious, Marry Maroon, Molten Mauve, Wild Rose – I recommend these shades to everyone if you are looking for matte lipsticks  within a budget.
**Products send by brand PR for consideration. However my review is honest and unbiased.