Hi one and all. Today my review is on a popular product by a popular brand. We all are quite familiar with the term BB cream and every second day; a new BB cream hits the market. All the brands these days have launched their own BB cream and so did L'oreal. I got a chance to try out this product and there are some hits and a few misses with it. So here's my review on the product.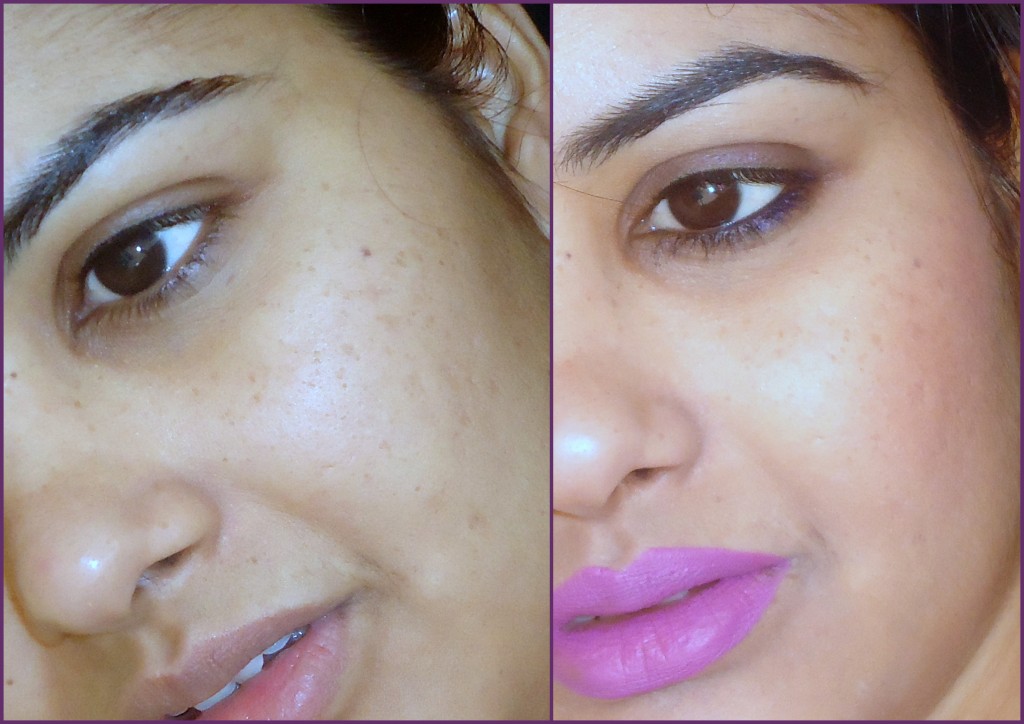 True Match BB cream is a smooth milky emulsion with a touch of tint for natural coverage and a luminous satin finish. Discover your true match from amongst 3 flawless shades
Powered with SPF 35 PA+++ and Collagen providing 24 hour hydration
1st hyaluronic bb cream: secures moisture for healthy youthful skin
Price: 550 INR for 30 g
More Pictures
My take on the L'oreal BB cream:
Shade: The first miss is the shade that I got to try out. Honey is the lightest shade with pink undertones which make it useful only for fair skin tones. I have neutral undertones still the shade leaves a white cast on me. I am pretty much sure the second shade Ivory with yellow undertones would suit Indian skin tone better.
Texture: The BB cream has a nice texture that blends easily. No need for an extra moisturization as it gives a dewy finish. I prefer matte finishes on a daily basis so I use a compact on top of it. The coverage is medium and the BB cream easily hides the acne marks, light under eye circles and skin pigmentation. It gives an additional sun protection which eliminates the use of a sunscreen before. A little goes a long way so one pack would easily last you 3-4 months if used daily.
Longevity: The cream provides coverage for several hours. I apply it in the day and just find a need to do a touch-up in the evening. Though it fades after 5 hours or so still a bit of compact is all you need to freshen up your look.
Packaging: The L'oreal BB cream comes in an easy squeezable cream colored tube with a metallic golden screw cap. The small aperture regulates the flow of the product when squeezed. The outer golden carton looks nice and contains all the necessary details regarding the product.
Pros:
Medium pigmentation that is good for a daily basis
Easy to blend in
Hides the imperfections to a good extent
Gives a dewy glow
Has an added spf that eliminates the need of an extra sunscreen.
Good staying power.
Little goes a long way
Pretty and easy to use packaging.
Cons:
If you prefer a matte look, use a compact
I find this shade Honey too light to be useful on Indian skintone.
Price is comparatively higher than other brands.
Ratings: 4/5
Although it is a great product but when compared with its counterparts, I may pick Lakme CC cream or Maybelline BB cream any day over this.
 Guest Post By : Nids