With NARS as a brand it will always be smart, elegant and fashionable, not just the quality but the packaging itself looks luxurious. This time Nars launched its audacious range lipsticks including 40 different shades on their 20th Anniversary. Whole blogosphere went insanely crazy and kept on raving on blogs, youtubes, instagram etc. A lipstick lover in me could not able to hold back that urge and finally placed order. It is no doubt very expensive i.e. 32$ USD exl. tax but I swear it is one of the best formula I came across so far.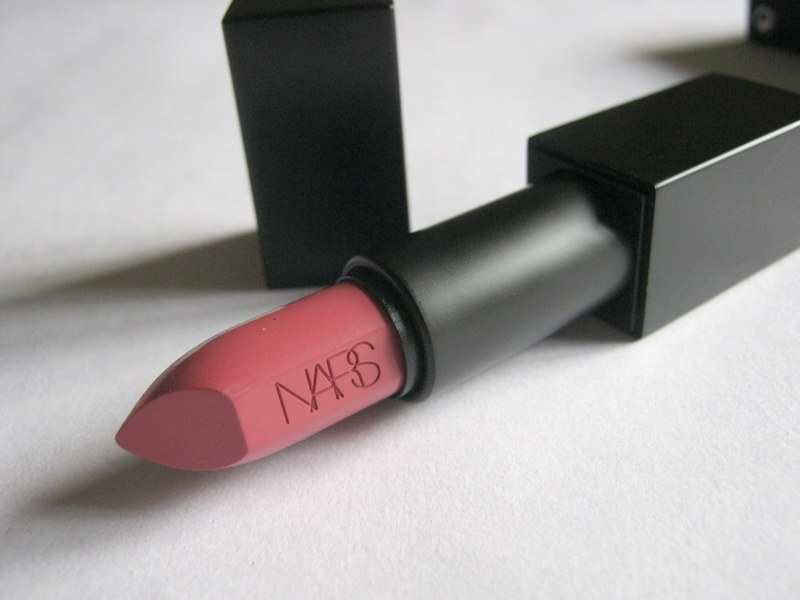 What Nars claims
-Dramatic Depth. Unstoppable Character.
-Modern lipstick so shamelessly seductive in touch and texture the sensation is audacious. Unadulterated luxury glides on like satin across skin with single-stroke coverage. A spectrum of 40 shades for unstoppable impact.
-One-stroke, full-coverage creamy wear
-Luxurious texture and enriched with ingredients to smooth and nourish lips
-Long-lasting
Artist Tips: Apply Audacious Lipstick directly to the center of the mouth blending outward for full, creamy coverage of high impact color. For a more controlled application, apply using the Precision Lip Brush #30. Finish with a hint of Lip Gloss on the center of the lips to add dimension and create the illusion of fuller lips. –Sada Ito, International Makeup Stylist
Mix and layer Audacious Lipstick shades with each other or with other Lip products to add dimension and texture to a bold lip look. –Jenny Smith, Lead Makeup Stylist
Price: $32 USD (I brought it for 2500 INR ).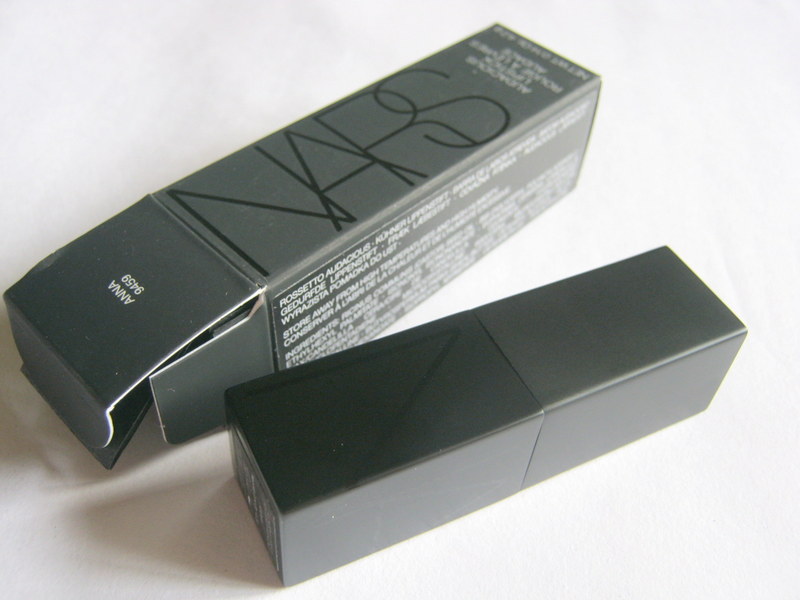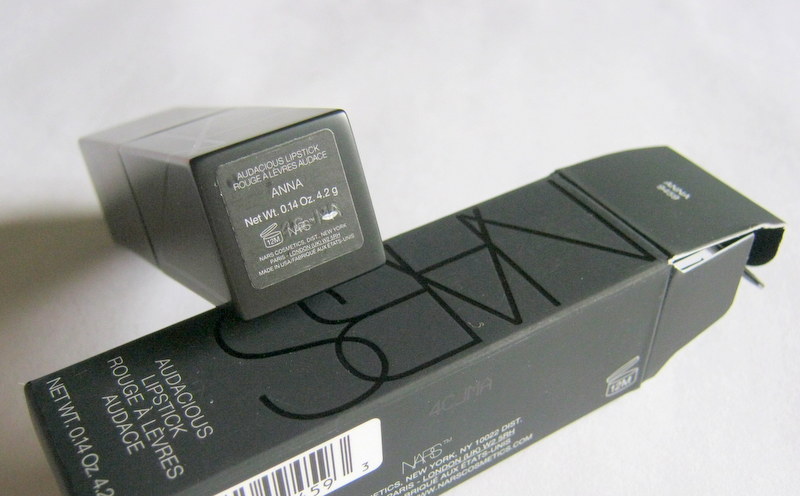 Ingredients: PIC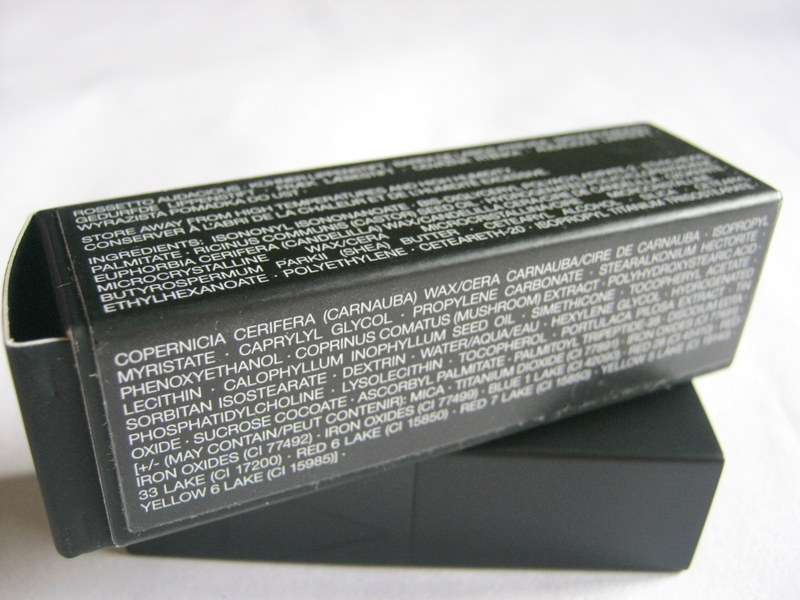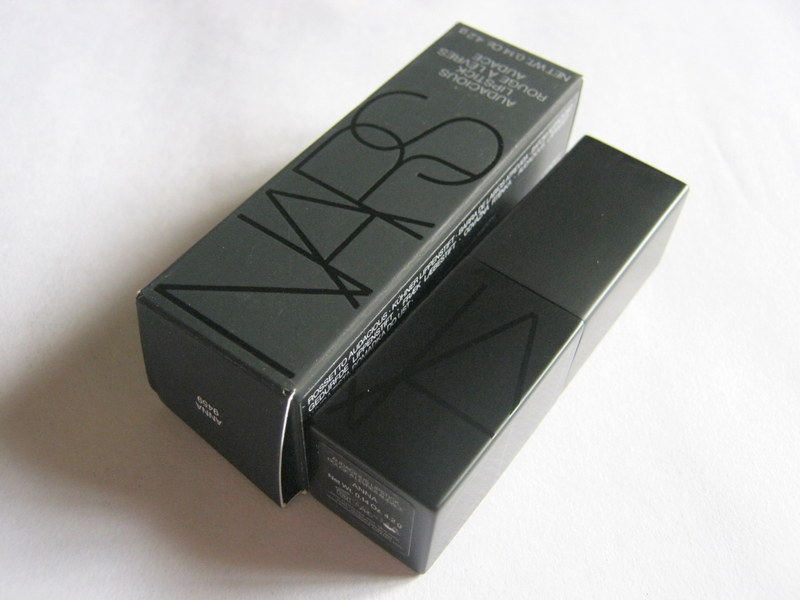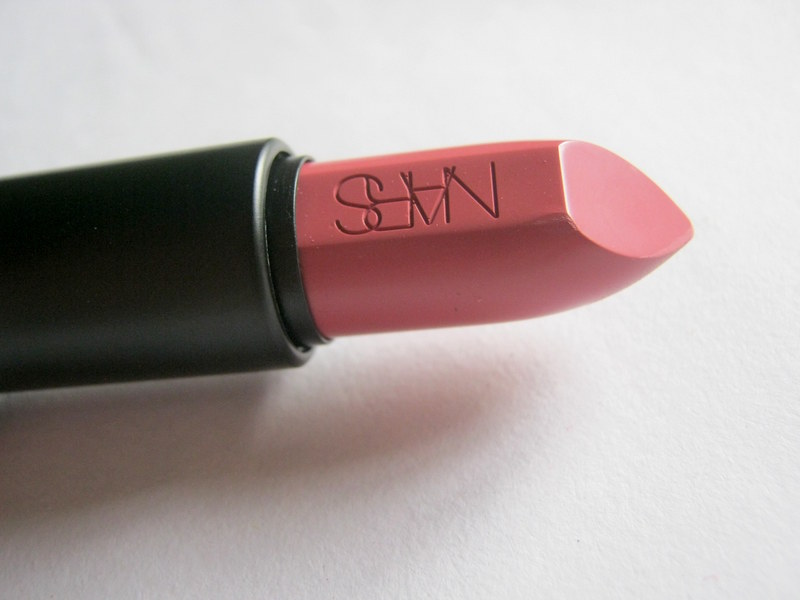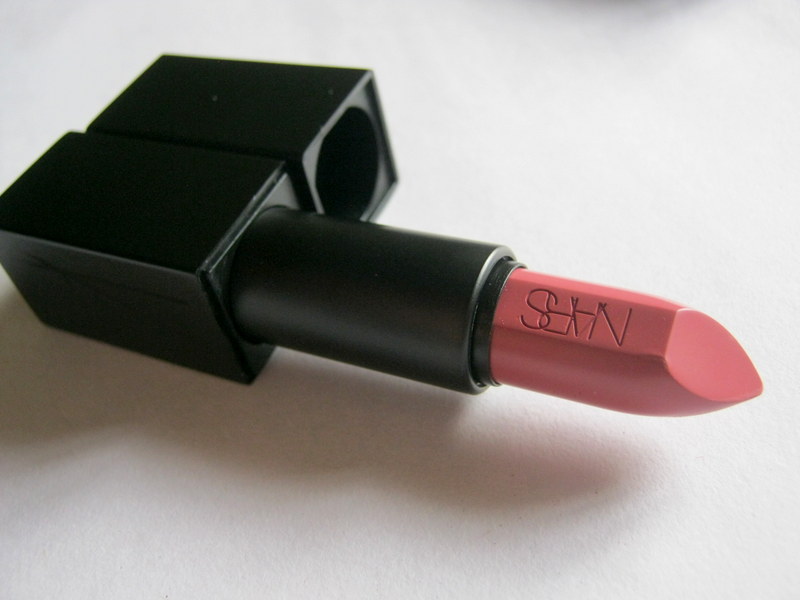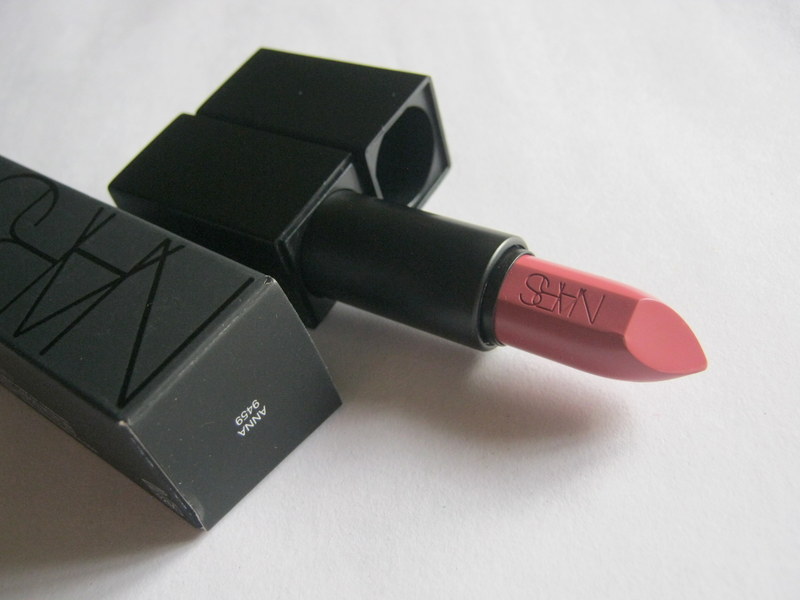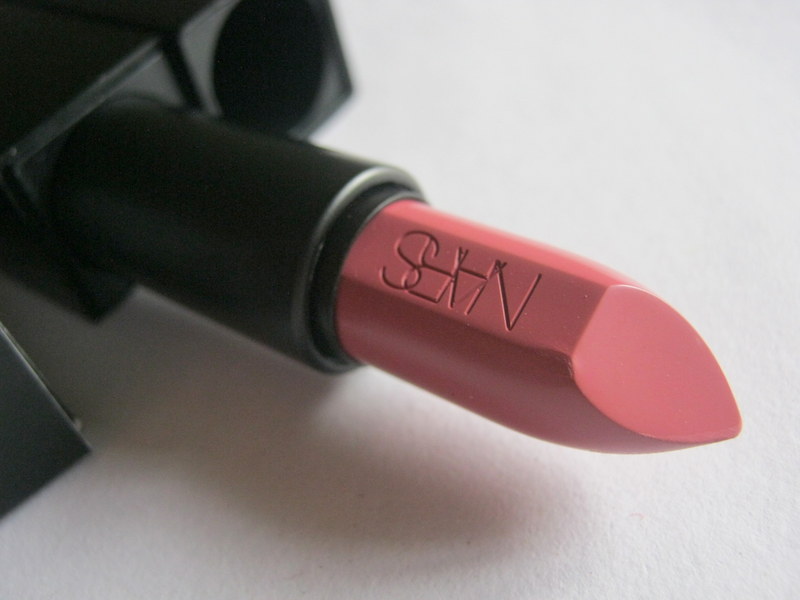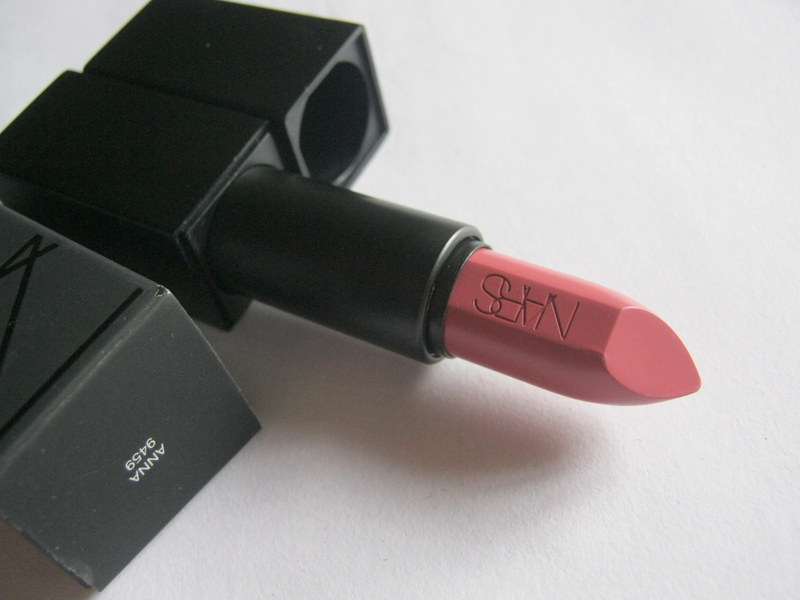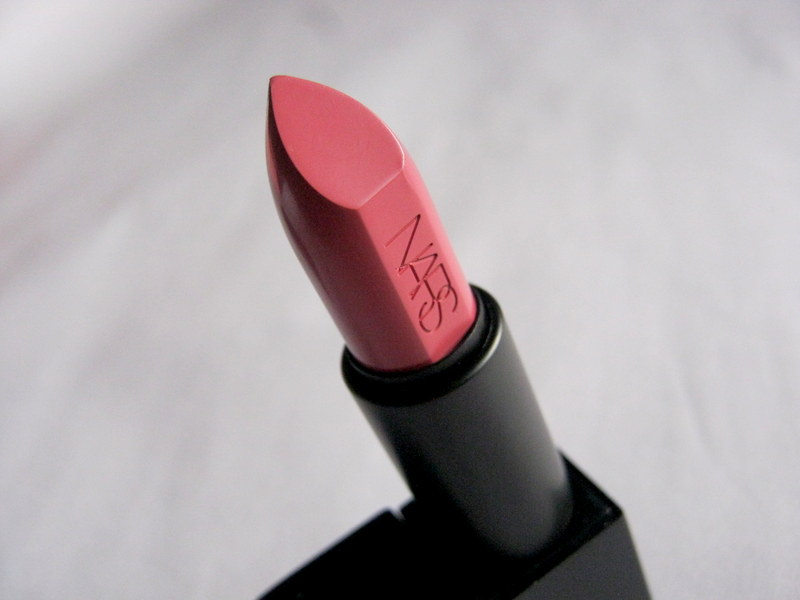 Swatches, LOTDs & my experience using the lipstick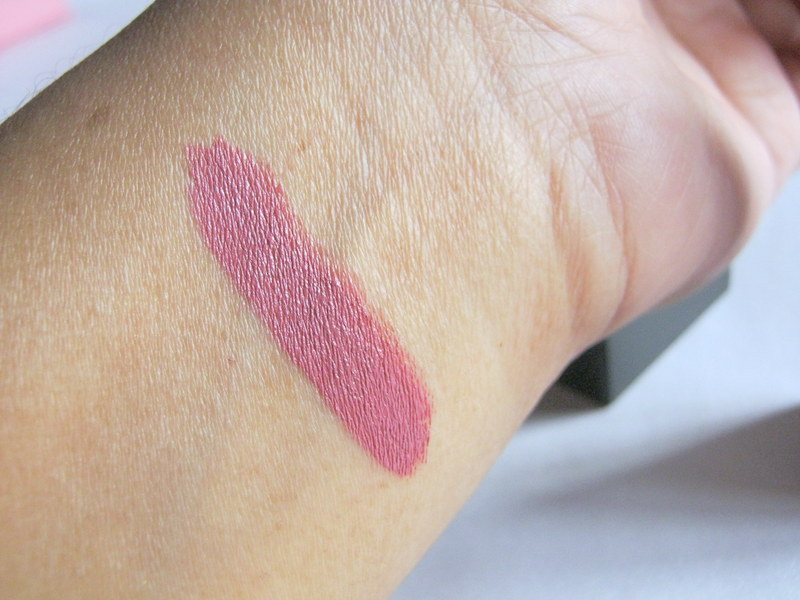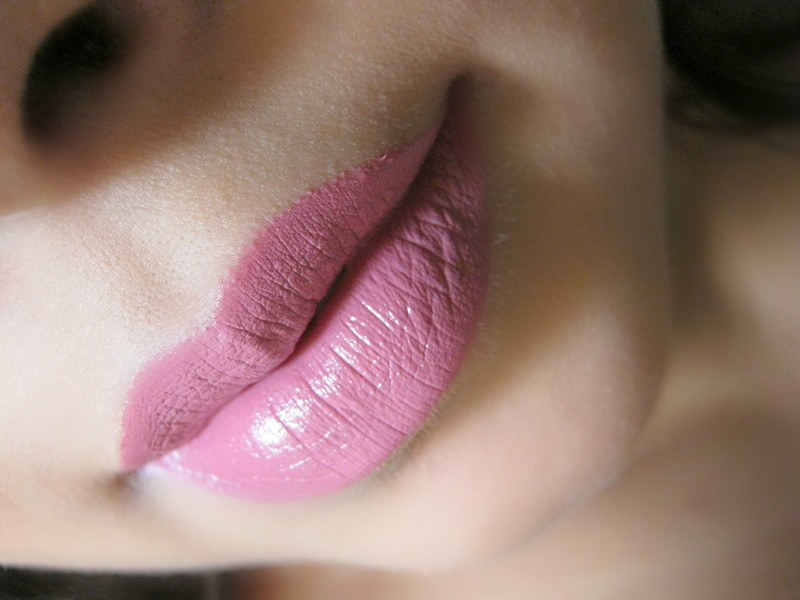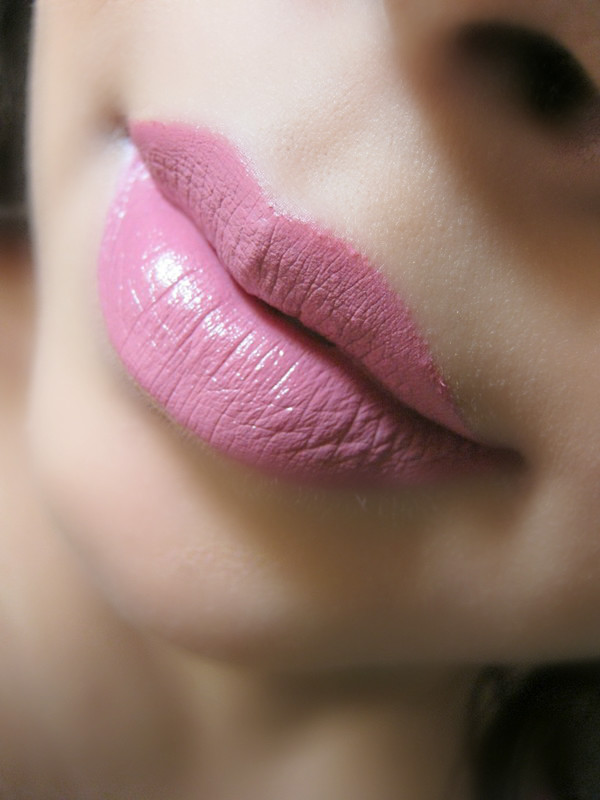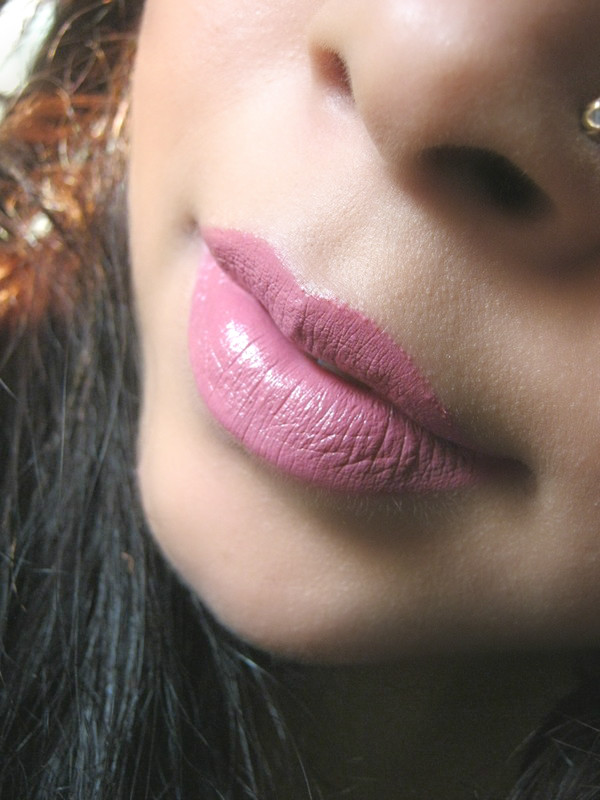 Nars describes Anna as "smokey rose" with semi matte finish.. It is a medium -dark neutral pink with blue undertone. It is such an unique colour  and one of my favorite out of all 40. The shade is muted kind of dusty rose, sometimes looks lilac sort of leaning towards grey- Very demure colour and honestly most appreciated shade of mine.
This time not only shades but Nars indulge in creating extremely stylist and luxurious packaging. Nars Audacious lipsticks comes with magnetic closer body I.e. The cap close with a magnetic pull. The outer body is sleek metal black, very innovative and modern completely different from their regular packaging.
The texture of audacious lipsticks are extremely creamy, smooth and thin in texture. Despite of creamy formula they set to semi matte finish without drying out lips. Probably the best formula and technologies of 2014. The moisturising formula of the lipsticks stays whole day on lips, it is very comfortable on lips not like other matte formulas which tends to dry out lips after an hour or so. It glides on like butter, extremely smooth on lips entire day, set to semi matte finish after half and hour but still holds the moisture level of lips.
Pigmentation takes Nars audacious lipsticks to a different level. They are highly pigmented and opaque in single pass. God knows how they created such an wonderful technology but this time they were very serious. These lipsticks are budge proof , does not bleed despite being so creamy. The more deeper the richer the pigmentation you get. Nars makes me fall in love with their audacious semi matte formula. It last me almost 7hrs with snacks, heavy meal , tea etc and I can still find it on my lips, the intensity fades slightly though. I wish I could get more shades from this range, they are extremely pricy but worth every penny.
Pros
Its NARS- dont you thing the name is enough?? 😛 😀
Most unique shade, I dont have anything like this- it looks close to MAC Mehr but on lips its completely different.
Nars named all their audacious lipstick on famous female personalities. Thanks for so much respect.
40 different shades to choose from.. every skintone can pick their right shade.
The madness of creamy texture and excellent smooth to semi-matte formula.
These lipsticks are highly pigmented, you get full coverage with single swipe.
It is non drying, keep lips moisturized whole day long despite being semi-matte. Best part is – no scent, no taste.!!
Last for 7 hours plus on me ( intensity fades slightly but still intact on lips) with high dose of snacks and lunch and etc etc etc (if u know what I mean) 😉
Extremely smooth and creamy texture- glides on lips beautifully and set to matte finish after half an hour or so..
Doesn't transfer; no budging or bleeding. My lip swatch are without any lipliner. Best formula ever!!
Cons
I hate the price- $32 USD is insane– dont you think so ?? the guilt of spending 2500 INR on a lipstick is killing me although I don't mind buying few more at original price that more or less within 2K.
Availability- is huge drawback. If you have any friends abroad- kindly ask to get one for you- you wont regret it!
Rating: My heart gives 5 out of 5‼
By Contributor : Sushmita M