Give the Ulta-mate gift of flawless lips this holiday season with two incredible vaults brought to you by NYX Cosmetics, exclusively at Ulta Beauty. There are two NYX lip sets exclusively available at ULTA
Lippie lovers, rejoice! The matte lip color collection of your dreams is now a reality: The Soft Matte Lip Cream Vault is here. This limited-edition set includes minis of every single shade of our velvety-smooth fan fave. Plus, two totally exclusive colors: Bangkok and Los Angeles.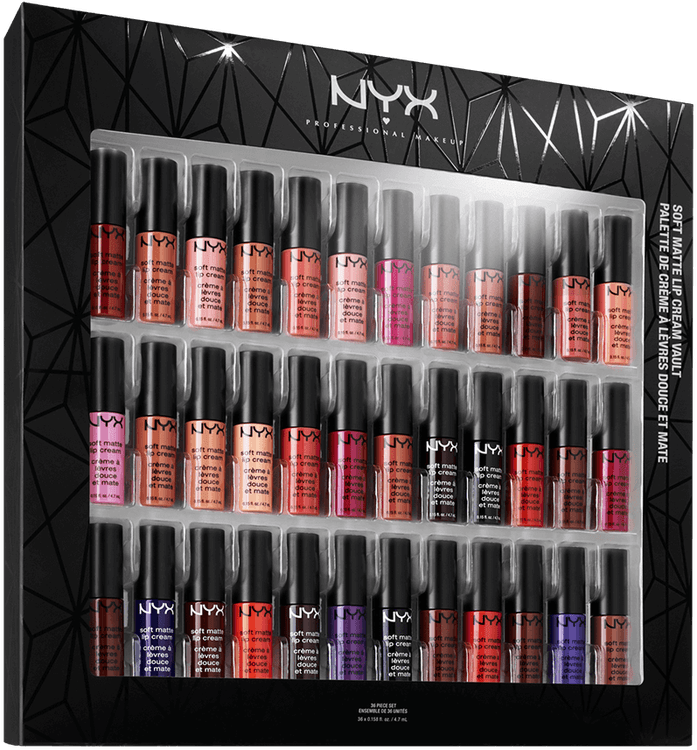 NYX Cosmetics Soft Matte Lip Cream Vault includes 36 shades that straddle the link between lipstick and gloss. Their cream, lustrous formula applies like silk and exudes a sensual glow, with a unique innovative texture that adds the perfect polish to any look.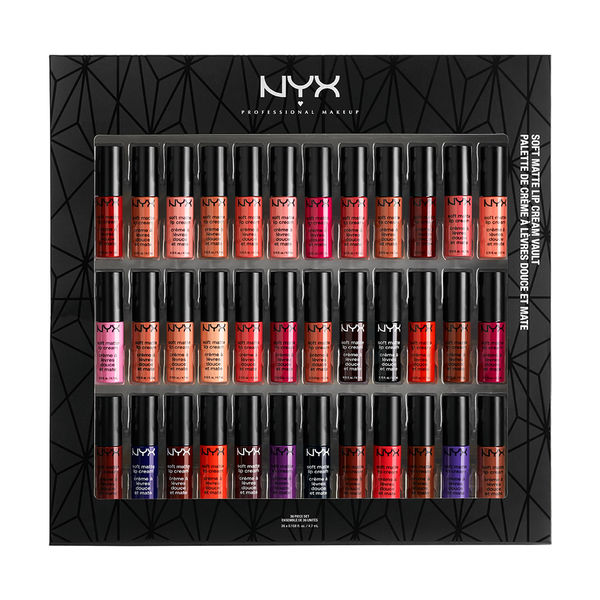 Doll up your lips in plush and vibrant color with NYX Cosmetics' Liquid Suede Cream Lipstick Vault, filled with 24 shades of Liquid Suede that glides on and sets into a striking matte finish. Velvety soft and waterproof, this long-lasting lippie creates a positively polished look with every swipe.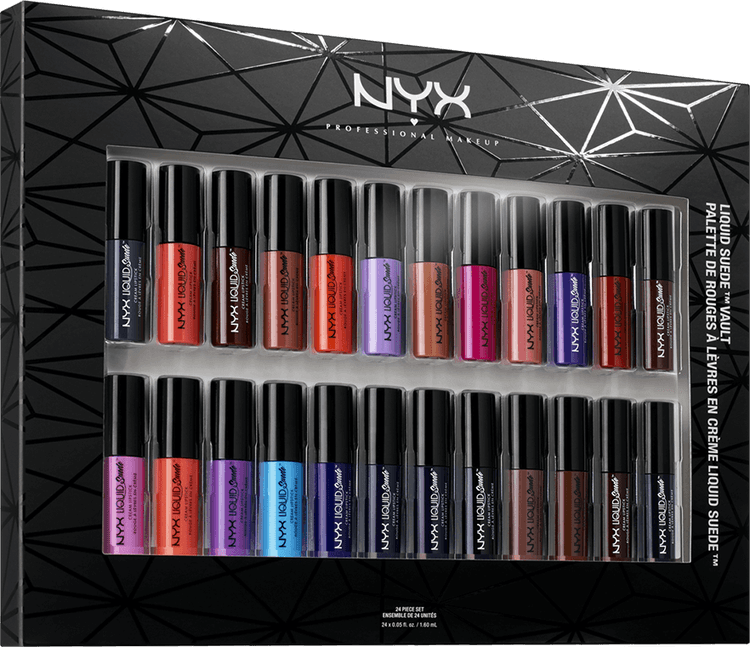 Live for an exquisite Liquid Suede lip? Create the striking matte finish in every color! NYX Liquid Suede Cream Lipstick Vault includes mini versions of this much-loved lippie's 24 shades. From a true nude like Sandstorm to a sky blue like Little Denim Dress, this collection offers an incredible range of hues to go with just about any look you can imagine.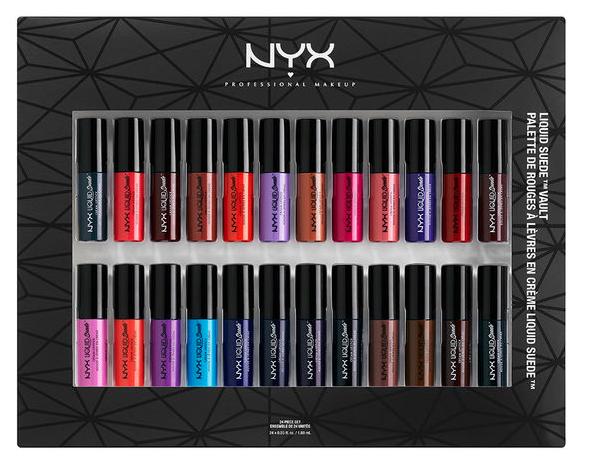 Availability
These NYX Vaults are available at ULTA at the moment. These are out of stock on the NYX website. So, Order quickly so that you don't miss out on these awesome gift sets.
I received this set – Matte Lip Cream Set- woaah- 36 shades!! I am on cloud 9 now.
https://www.instagram.com/p/BLqrcjGhHCM/?taken-by=makeupholicworld
I can't wait to swatch all of the shades for you all. I already have a couple of them. Looking forward to review these…
** Pictures provided by brand PR. Media Release supplied by brand ; PR Sample in the instagram link