With more than 16,000 mg of real grapefruit extracts packed inside, this all-in-one ultra hydrating soothing gel combines all the functions of a toner, an emulsion, an essence, a cream, a soothing and a sleeping pack. Deliver deep hydration and treat signs of aging with this multi-player. Wondering, What is this all about – Well, This review is about the Kael 28 Sun Killing Grapefruit Gel. I received this product in my ScentBox -Grapefruit MEMEBOX.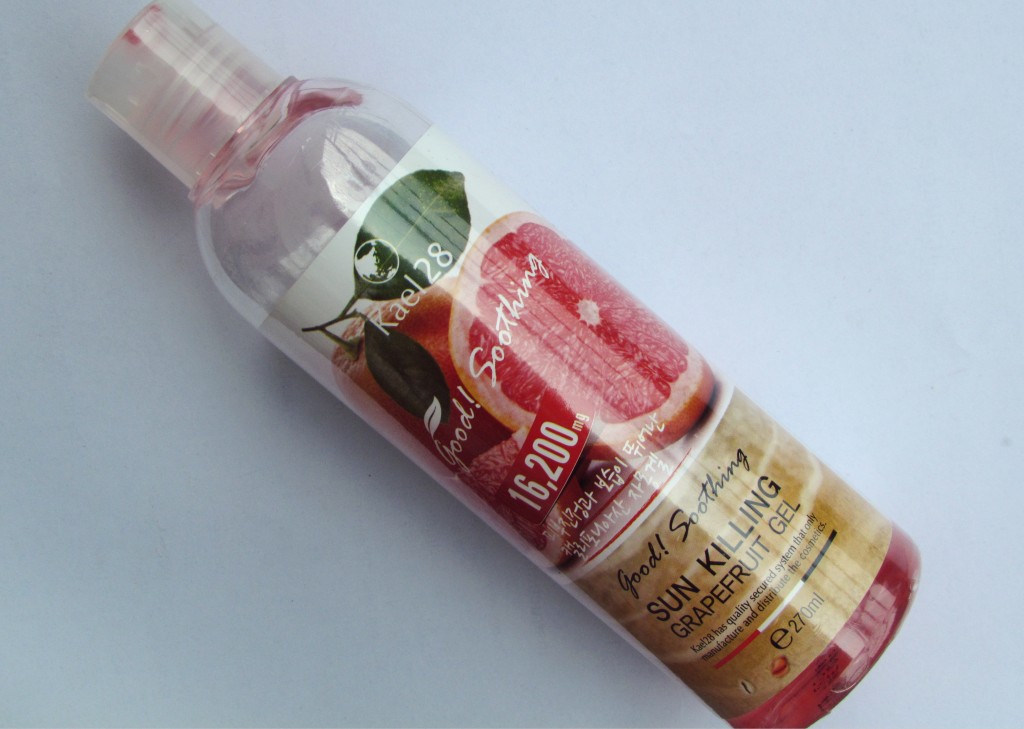 Price : 30 $ ; Net Wt: 270 ml; Packaging : Comes in this plastic bottle as shown in the pictures..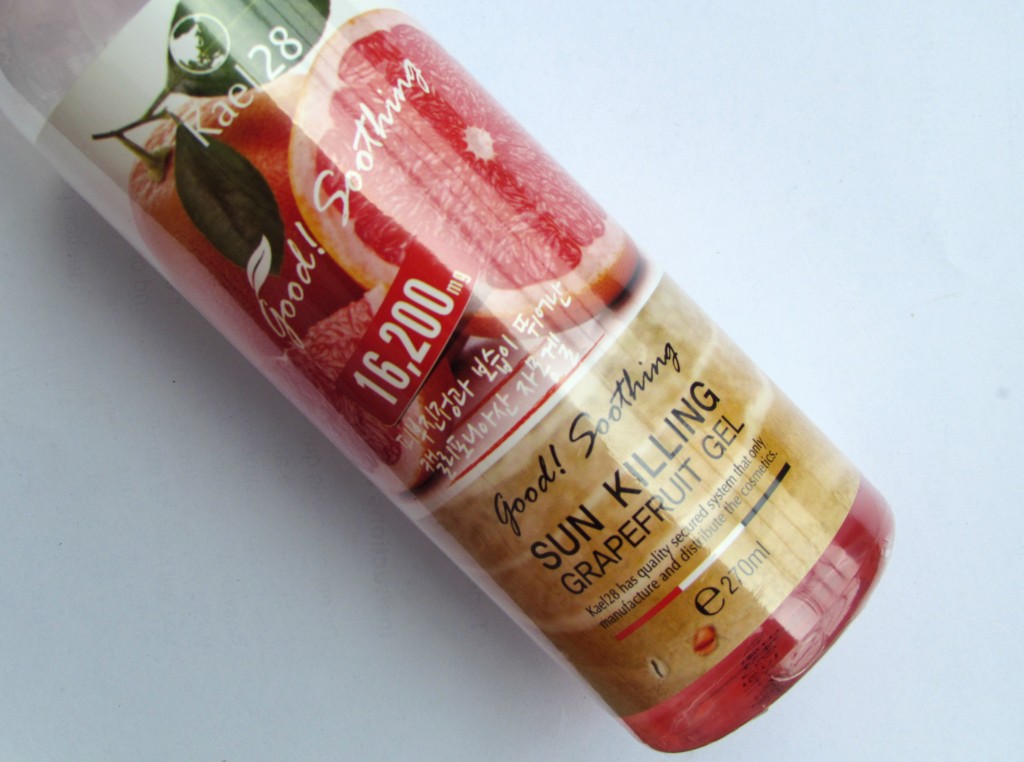 Directions to use: 
Generously apply the product to cool and soothe irritated or sun-burnt skin. It is suitable for both facial and body use.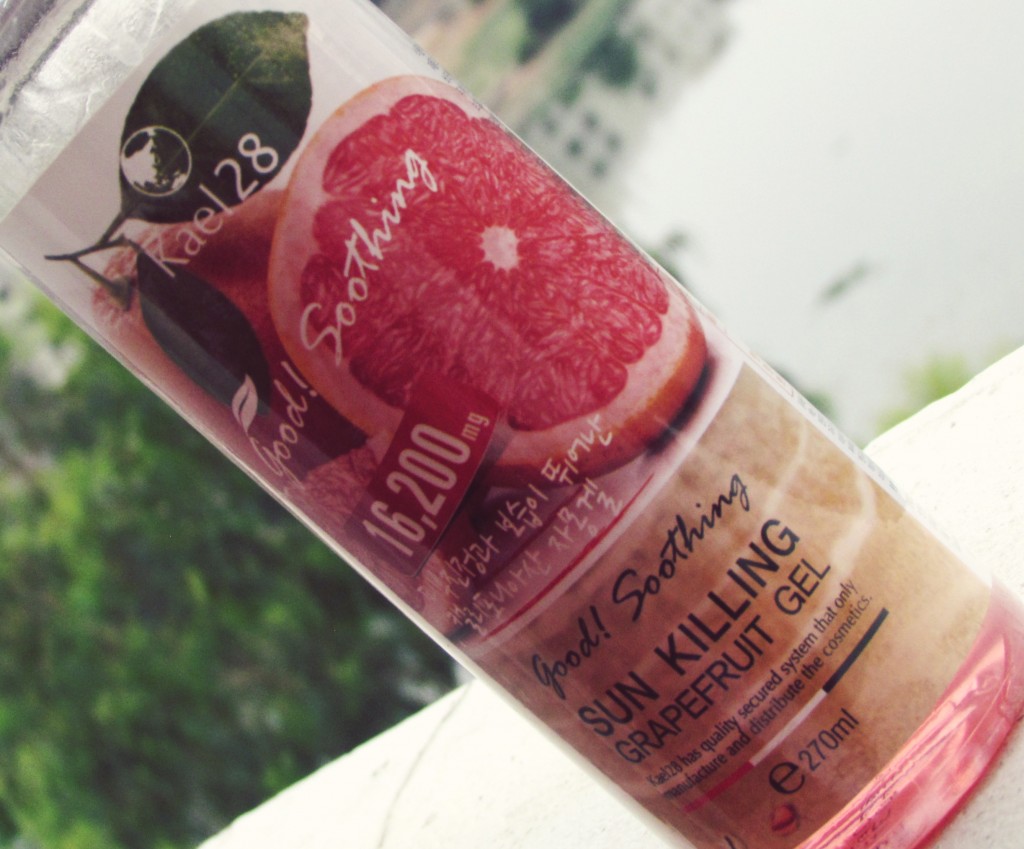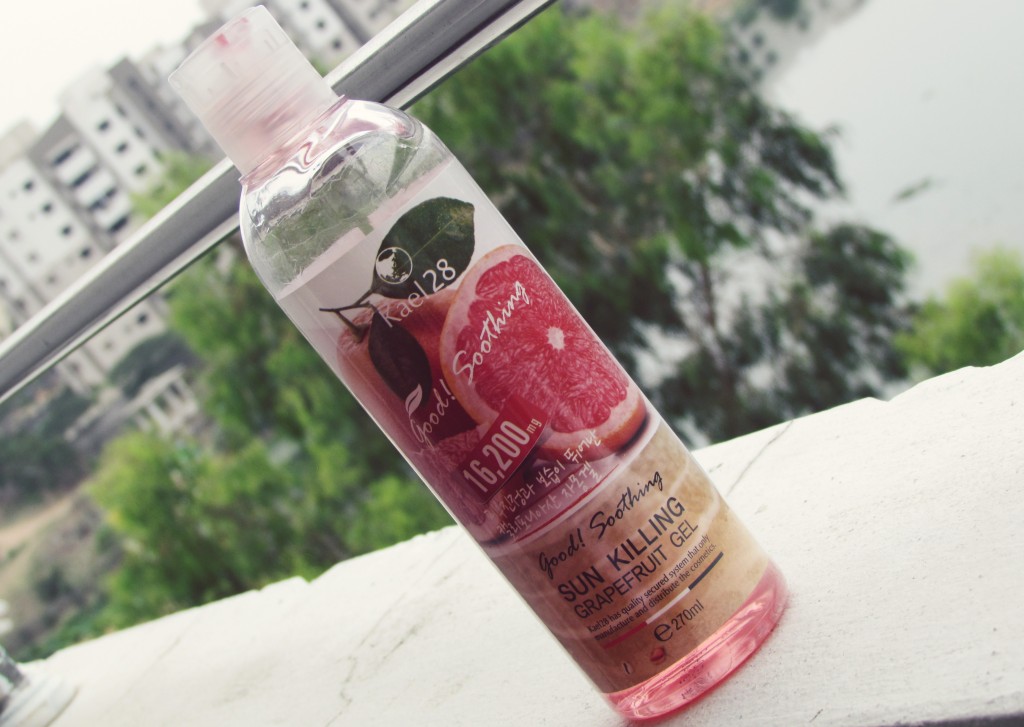 The pure, toning powers of vitamin C rich grapefruit soothe away your breakouts rather than drain them of moisture. It has a very light gel formula that feels completely clean and fresh on the skin. I use it only or the face area.  It hydrates skin and didn't cause any irritation, burning sensation etc.
I use this a lot this season – the  summer time of the year is the best to try this. I love the fact that this can  be used as a toner, emulsion, essence, cream, and overnight treatment. Wow- a multi-use product. I like to refrigerate it and use as I like that cooling sensation.  I apply it on my face including under eye area while relaxing reading a book, watching movies at home or maybe while taking a short nap.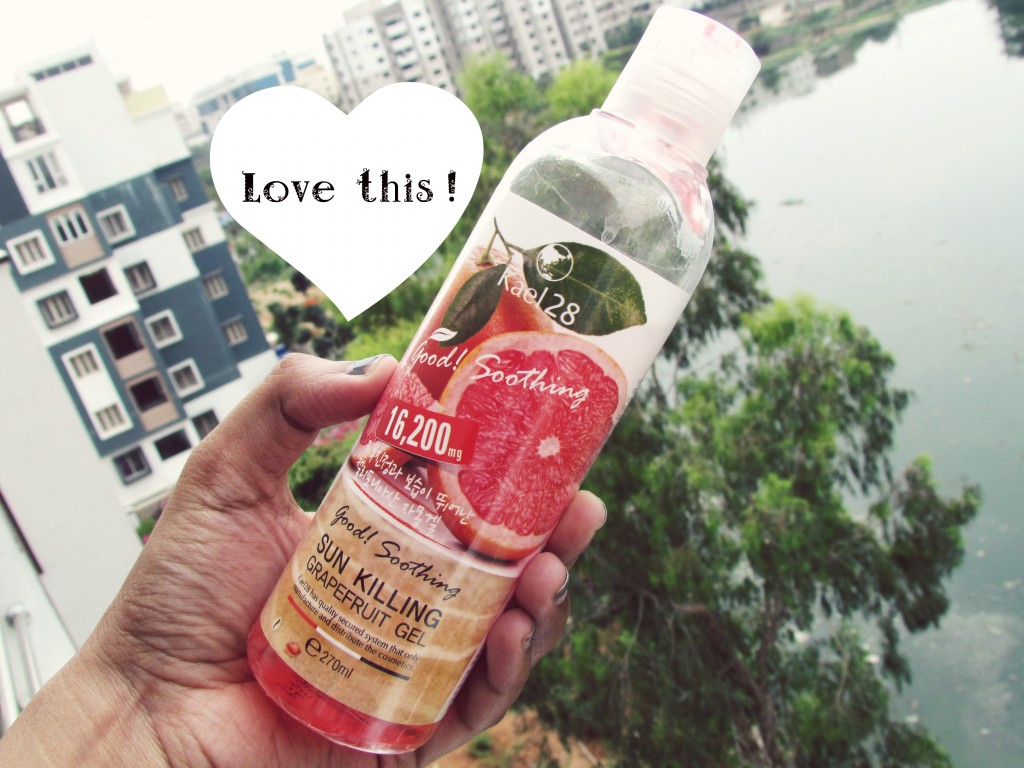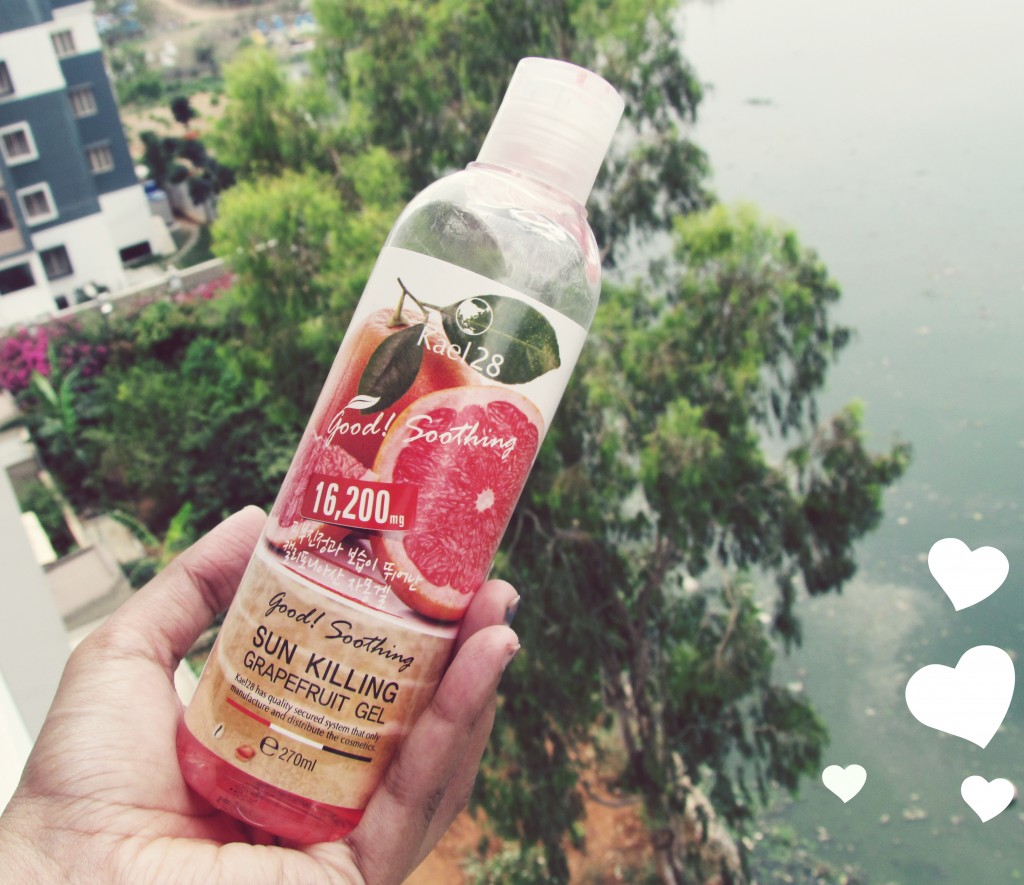 Here's also a quick DIY using this product.
What you need:
cotton pad
Any Face Essence / Gel / this product if you have it
A zip locker bag to store your sheets
Soak the cotton pads in grape fruit gel. Be very generous in soaking the cotton pads. It  should be about 90% wet before you use them.
Once they are completely soaked in – Slightly stretch the cotton pad and peel it off gently as two halves
Put the sheets masks in a zip locker bag and keep them in refrigerator to add on a cooling effect.
Put it under eyes or all over your face and leave for about 10-15 minutes. Its a great way to diminish those under eye bags and get that blood circulation going.