Keeping your skin hydrated is the No. 1 anti-aging treatment. Smooth, moisturized skin looks refreshed and youthful. A good hydrating mask intensely hydrate skin and also helps increase skin's ability to retain moisture. So your skin will possess softness and suppleness like never before. Cold weather has already blown in Auckland, it's time to think about protecting your skin from the drying and skin-changing effects. A step up from your serum and regular cream, a mask seals in much needed moisture while also targeting other top concerns—clogged pores, dullness, dry patches and acne. There are a lot of hydrating masks out there in the market…Are you someone who is confused on what to choose? I have reviewed Loccitane Angelica hydration mask here and Loccitane Immortelle Mask here. Immortelle Face Mask was my absolute favorite..But, the price tag of 115 NZD always put me down. That's when I found this wonderful mask from Nellie Tier.
NELLIE TIER  Anar & Palmarosa Hydrating Mask – NZD $115.00


What does Nellie Tier claim about Hydrating Mask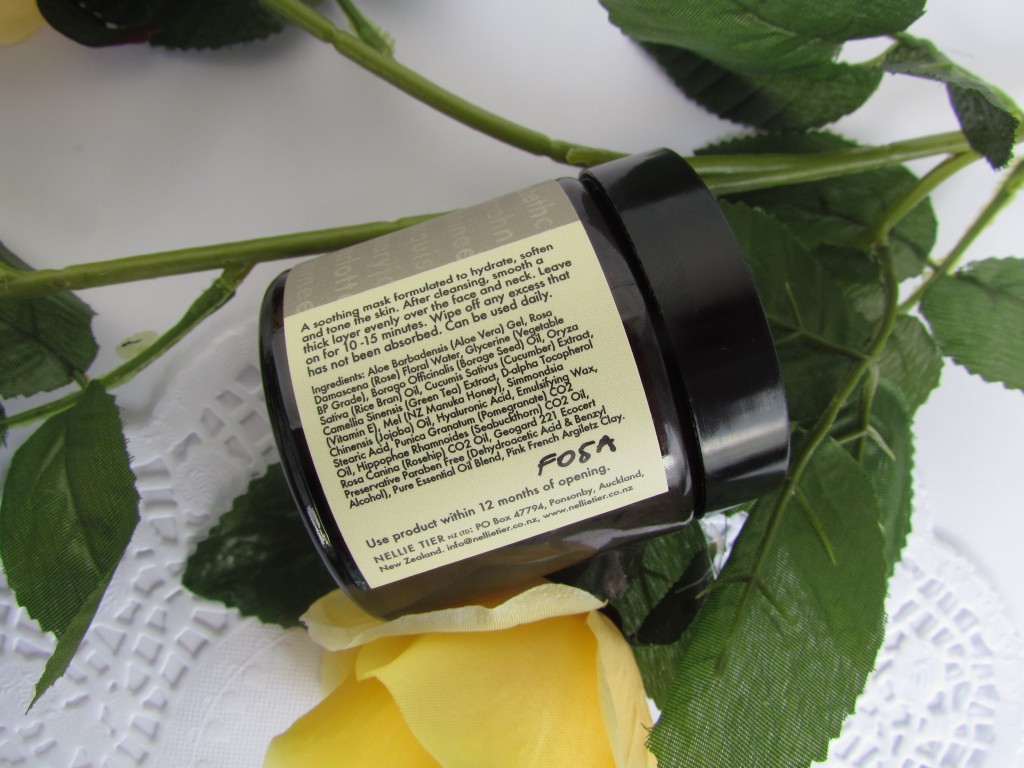 ** Oh Natural has awarded the Nellie Tier Face Mask Highly Commended in their Beauty Awards for 2013
This soothing treatment is designed to increase hydration, restore elasticity and soften the skin. An innovative formula delivers concentrated levels of anti-oxidants and botanical extracts in a velvety and deeply penetrating mask that promotes a more relaxed, toned and smooth appearance.
Key ingredients include Aloe Vera Gel and Borage Seed Oil to combat inflammation and dryness. Green Tea Extract and Vitamin E offer anti-oxidant protection and Cucumber Extract and Jojoba hydrate and soften. A strong combination of Co2 extracts, Rosehip, Pomegranate (anar) and Seabuckthorn help restore elasticity and assist skin rejuvenation. Hyaluronic Acid aids moisture restoration and Palmarosa and Carrot Seed essential oils stimulate cell regeneration and promote toning.
Directions to use
After cleansing smooth a thick layer evenly over the face and neck. Leave for 10-15 minutes wipe off any excess that has not been absorbed and proceed with usual beauty routine. This product can be used daily.
Ingredients

Packaging, Price & Where to buy
Comes in a glass bottle. I use a spatula to scoop the product out. As its of glass, packaging is a little bulky.
Price: 45 $ NZD ; Buy from their website here
More Pictures and my experience using Anar & Palmarosa Hydrating Face Mask
Nellie Tier is a hand blended range of products that are safe, natural, fresh and luxurious. The small, dedicated team at Nellie Tier believe strongly in the therapeutic power of plants and their ability to feed, heal and nourish the skin. They mix small batches using local natural product with no preservatives, parabens mineral oils or artificial perfumes. The result is skin care that smells great and is amazing to use.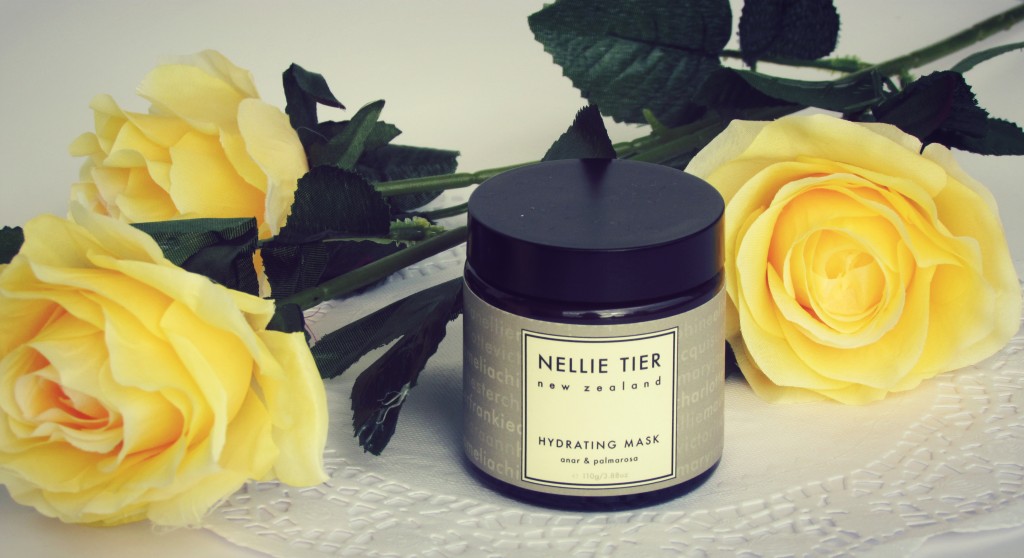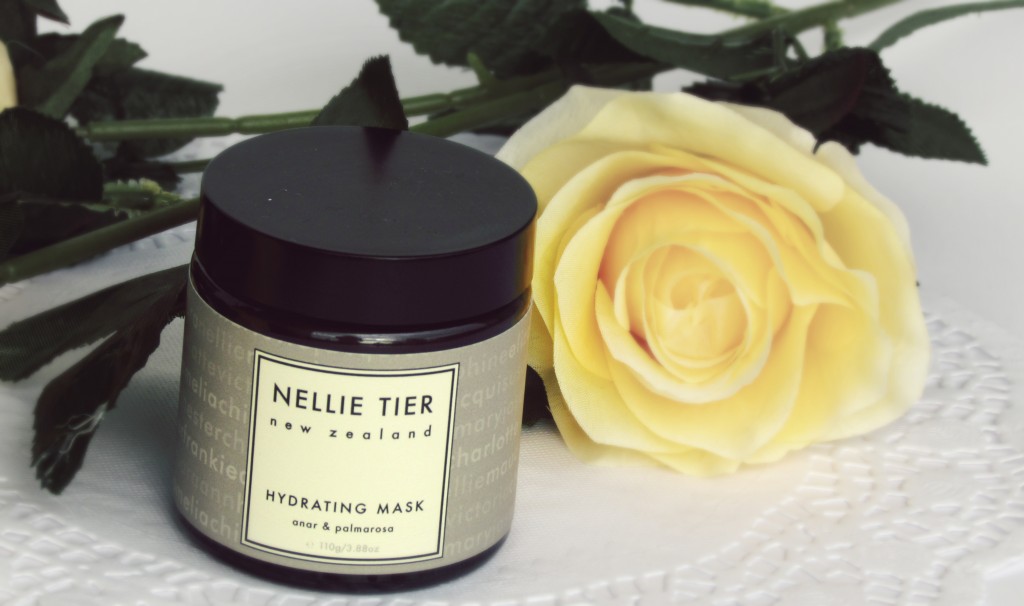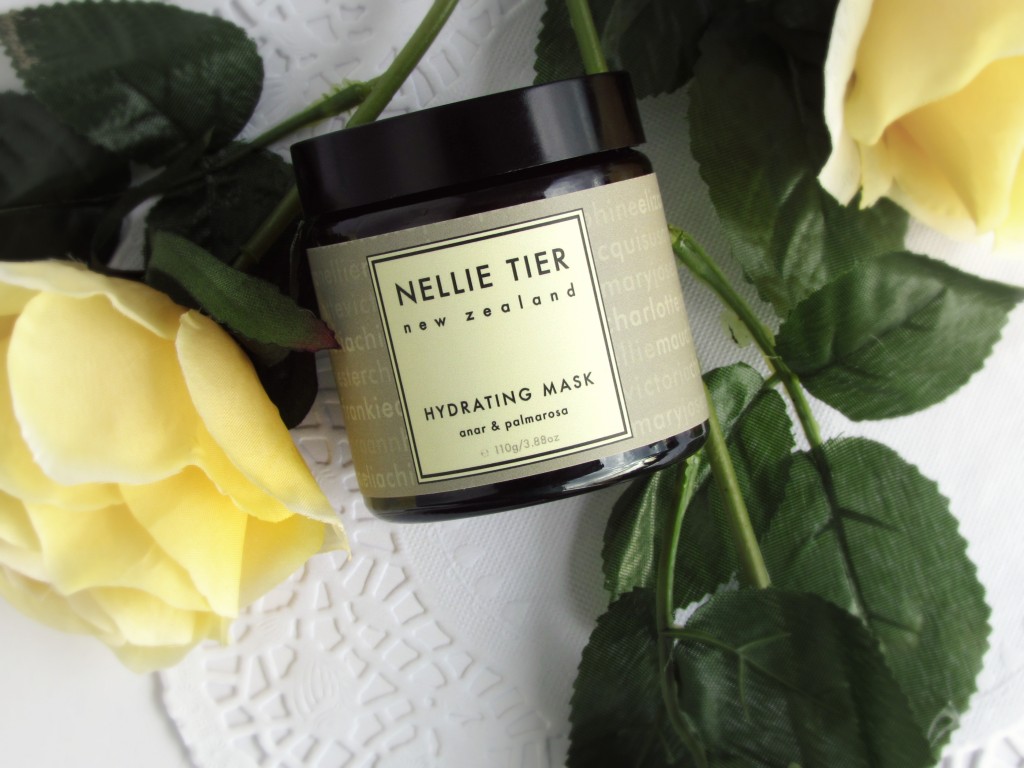 I used this product both as a day mask and also as a leave on-overnight mask.
Starting off with my specific skin concerns : Cold weather has already blown in in Auckland, it's time to think about protecting your skin from the drying and skin-changing effects. Winter skincare is extremely difficult. the thickest of creams were almost disappearing onto my face without any greasiness, that is the climate here…I had some specific skin concerns like -dry flake areas especially around my mouth, redness. I could see red nerves upon close observation..felt very patchy.
How I applied it as a wash off mask during day: I applied this onto my face and neck right after my shower ; When my pores were still open; The recommended soak time was 10-15 minutes. With all natural ingredients like aloe vera and borage seed oil to combat dryness and redness, and pomegranate and sea-buckthorn to help skin rejuvenation, Dry flakes on face, redness around my mouth area, everything was gone and my face smelt sweetly of roses which I love…I followed using Face serum from Nellie Tier and a moisturizer from Living Nature that I am currently using.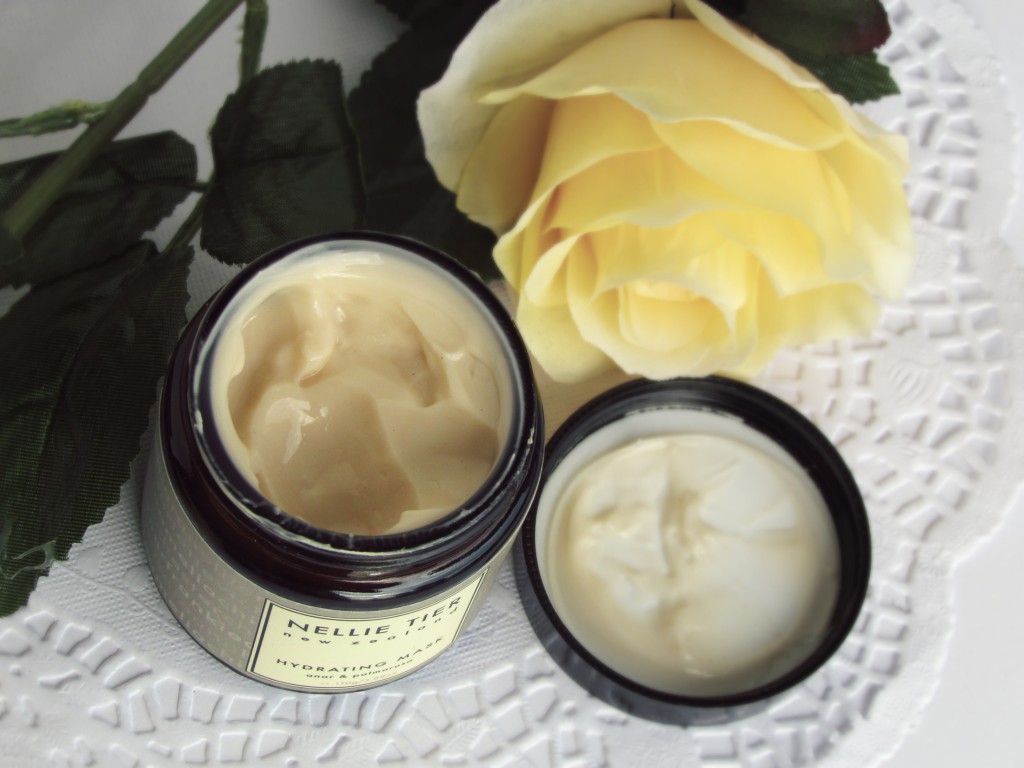 Texture of the product: It is very light weight, gives a super cool sensation upon application. You will literally fall into a sleep…No irritation on my super sensitive skin. No skin tight feeling or burning sensation. Quite normal.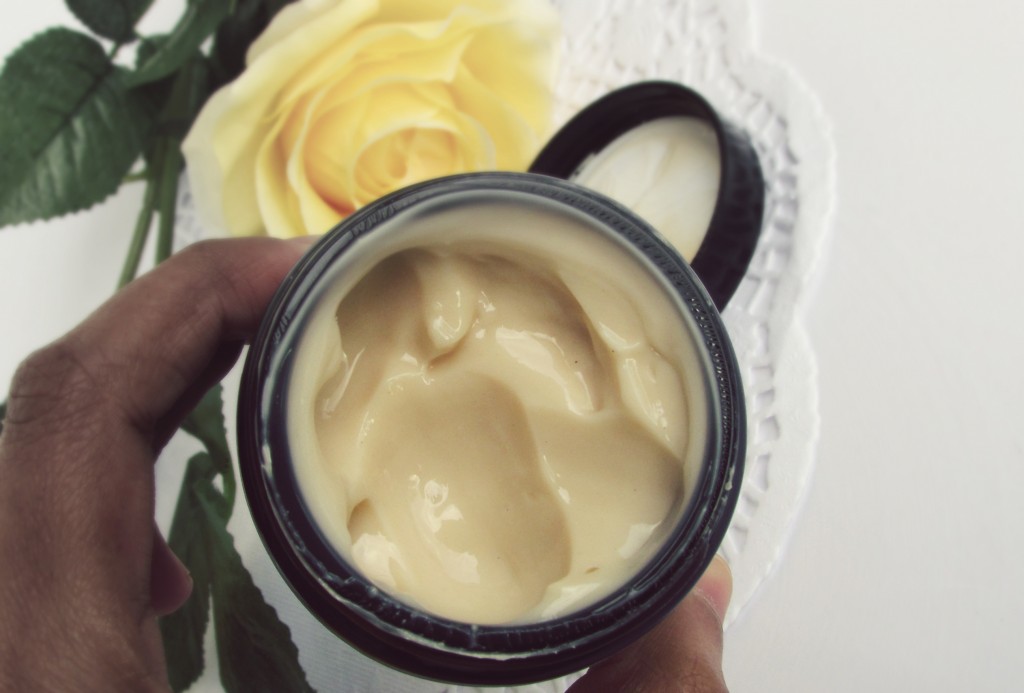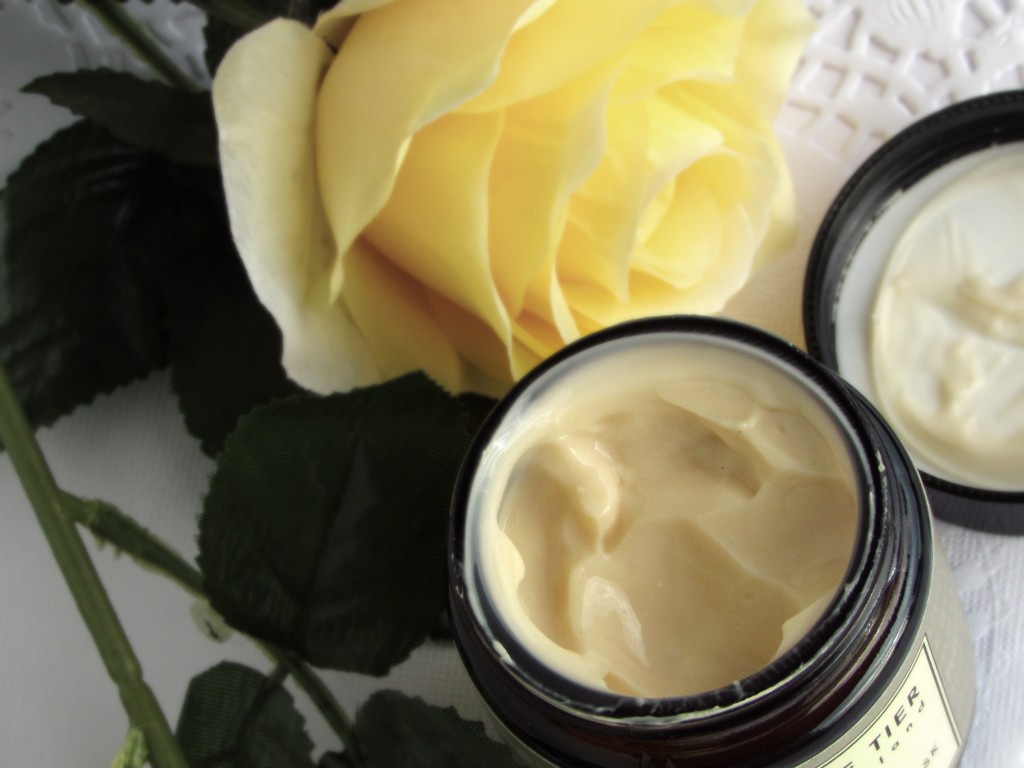 As an Overnight Mask: More than a day mask, I loved using it as a overnight mask…Omg, can't tell that feeling. Mask just sinks onto your skin and you wake up with a fresh hydrated skin. Doesn't feel sticky at all..Also, it won't transfer to your bed spread etc. You can literally see the difference. I can't praise this enough. This does magic on your sry skin areas, moisture boost at its best!! I wish this was easily available in India too…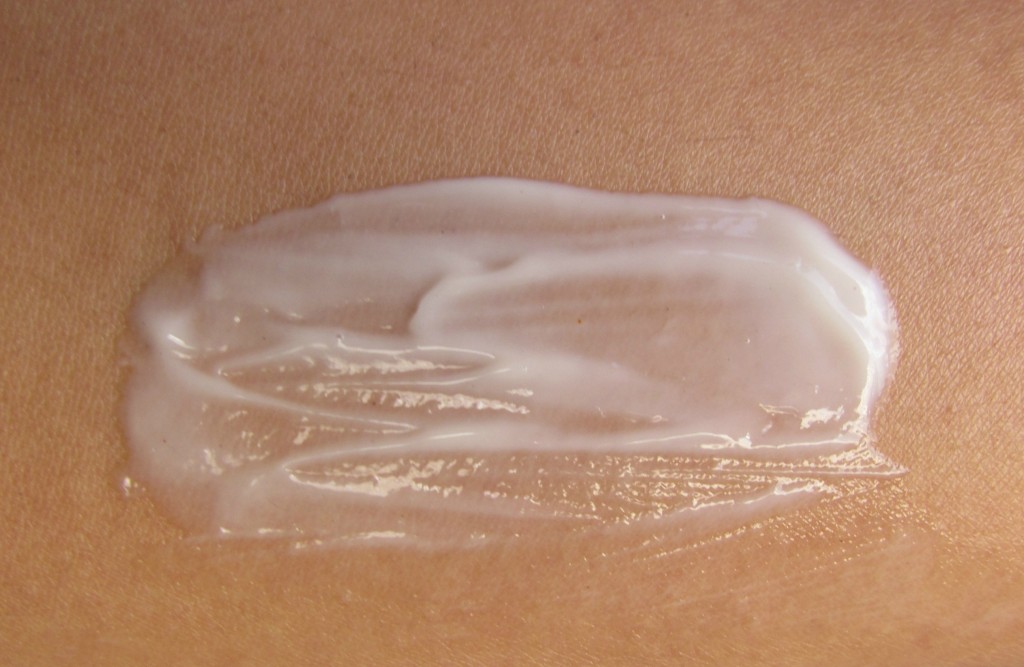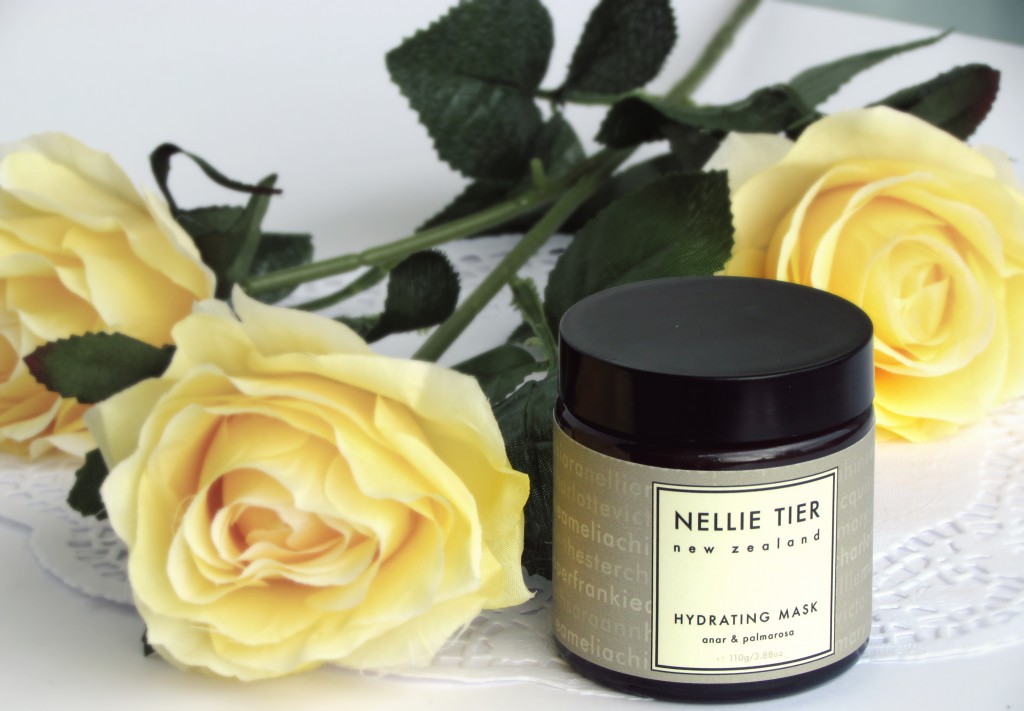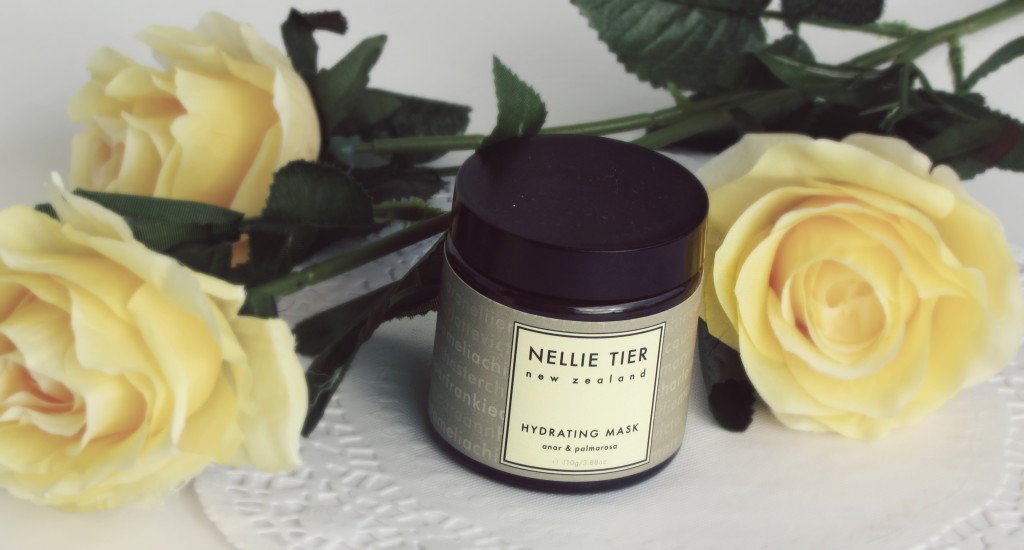 Overall, Nellie Tier natural skincare products are based on the age old practices of phytotherapy and aromatherapy to nourish.  Free from ingredients including parabens, SLS, mineral oils, artificial perfumes or color additives. This hydrating mask leave your face instantly hydrated, smell is so divine that you will literally fall into a blissful sleep. Absolute must have for this season! A great alternative to the expensive Kiehls & L'Occitane Overnight Face Masks. You will never regret buying it.
**Product send by brand PR for consideration. However my review remains honest and unbiased