Christmas is my favorite time around the year. I always look out for gift options that are very unique and rather special to give my loved ones. Well, do you all remember that fairy tale where we all dreamed of having that cottage made of cake and sweets- Do you remember Hansel and Gretel ?
I exactly thought of that cottage in my dreams when I first used this magic exfoliator. It literally smell so Christmas-y. Now, you might think how do I describe that fragrance – Uhhhmmmm.. Well, I would describe this as a sweet pastry kind of smell that lingers for a while. Gives you that fresh and festive feeling as if you walked past a candy shop.
Moving straight to reveal my new favorite and a perfect stocking filler this season!
'ILUMA intense brightening exfoliating powder'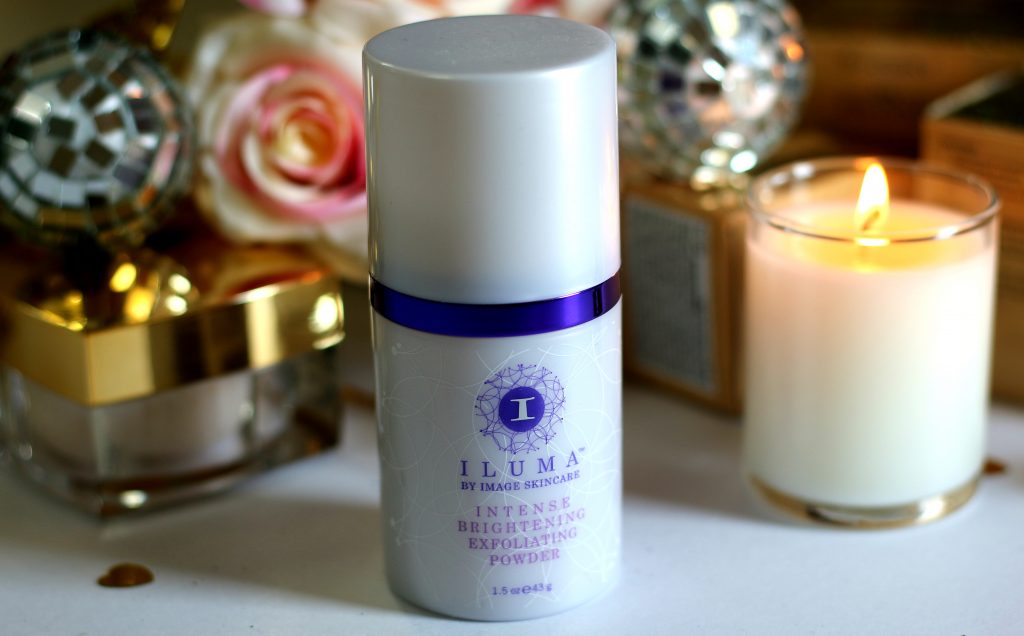 Nt Wt – 1.5 oz (43 g) ; Price – USD $31.00
ILUMA intense brightening exfoliating powder is a unique, luxurious, awesome smelling polishing powder that gently cleanses and exfoliates all skin types. It has very soft, micro-exfoliating blend removes debris and oil from pores while providing long-term hydration and anti-aging benefits.
Formulated by plastic surgeons, this revolutionary intense lightening line utilises Vectorize–Technology™ to deliver potent encapsulated lightening agents to correct and prevent pigmentation and uneven skin tone

Contains a new generation of natural botanicals, enzymes and antioxidants to help skin reach a new level of radiance. Paraben free.
Look at its awesome packaging. I think, that packaging is perfect for a stocking filler. The twist cap reveal some dot openings similar to that of Talcum Powders and you can take the required quantity and mix it with water to make a paste and apply it all over your face and neck.
To use, Shake a small amount into wet palms and activate by rubbing hands together to form a light foam. Gently massage into skin avoiding eye area and rinse thoroughly. Use twice daily, morning and evening, on face and body. I use it only on face and neck
As the consistency of this is a powder form, you have full control on how thick or thin you want, based on your skin sensitivity and also how much water you add. Don't add too much of water. Work in small drops and add more drops if needed.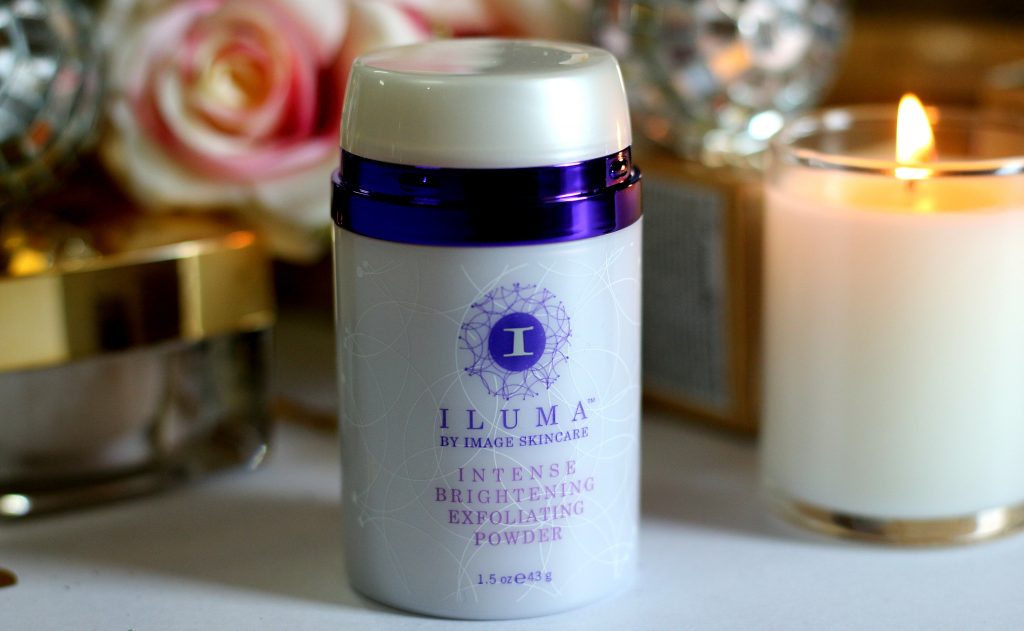 You can use this as a exfoliating cleanser or as a face mask ; I love both methods. using as exfoliating cleanser is my favorite method. It's for all skin types. If you are someone who have lot of age spots on your skin or if you feel your skin has lost its radiance – This is perfect for you!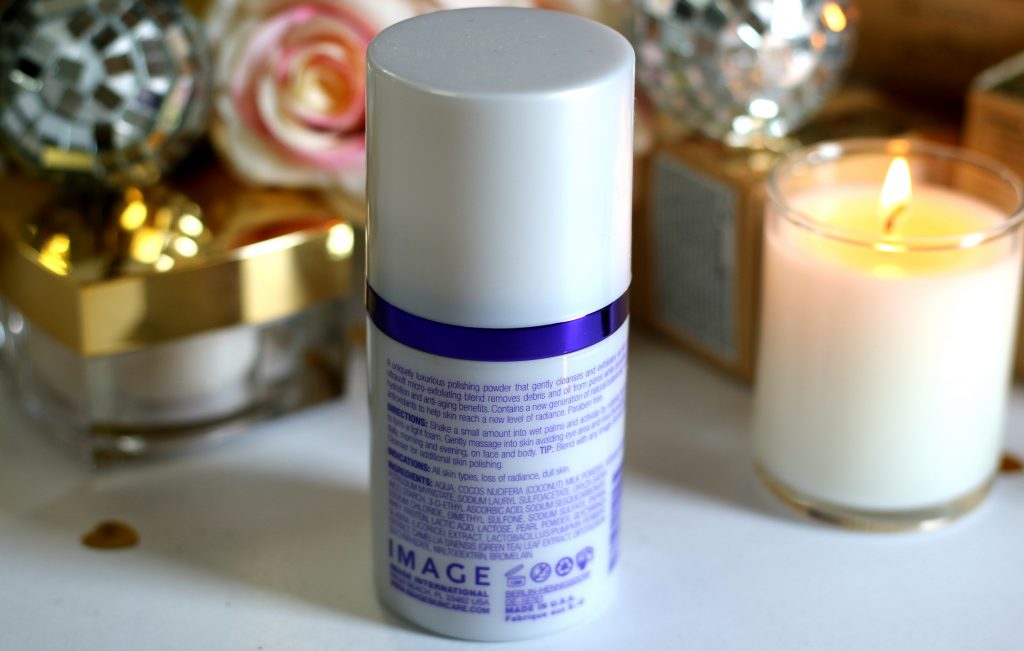 Full Ingredients
AQUA, COCOS NUCIFERA (COCONUT) MILK POWDER, SODIUM BICARBONATE, POTASSIUM MYRISTATE, SODIUM LAURYL SULFOACETATE, ORYZA SATIVA (RICE) STARCH, 3-O-ETHYL ASCORBIC ACID, SODIUM SESQUICARBONATE, SODIUM CHLORIDE, DIMETHYL SULFONE, SODIUM SULFATE, PAPAIN, WHEY PROTEIN, LACTIC ACID, LACTOSE, PEARL POWDER, GLYCYRRHIZA GLABRA (LICORICE) EXTRACT, LACTOBACILLUS/PUMPKIN FERMENT EXTRACT, CAMELLIA SINENSIS (GREEN TEA) LEAF EXTRACT, DIPOTASSIUM GLYCYRRHIZATE, MALTODEXTRIN, BROMELAIN.
A look at its key ingredients that does the magic
Key Ingredients
Coconut milk Powder – Coconut milk has high levels of Vitamin C which helps maintain elasticity and flexibility of skin. It is also rich in copper, and prevents wrinkles, sagging skin and age spots.
Pumpkin Enzyme – Pumpkin is packed with fruit enzymes and alpha hydroxy acids (AHAs), which increase cell turnover, to brighten and smooth the skin. Pumpkin contains antioxidant Vitamin A and Vitamin C to help soften and soothe the skin and boost collagen production to prevent the signs of aging.
Protein Peptide Complex – Peptides are formed by chains of amino acids that are the building blocks of skin proteins. When peptides are created by a long chain of amino acids, they become proteins. Forming peptides from a short chain of amino acids allows them to penetrate the outer layer of our skin and send signals to our cells to remind them how to function properly. Peptides are blessed with the ability to signal cells to make more collagen and repair damaged cell structures.
Licorice Extract – Licorice extract help diminish the appearance of dark under-eye circles, discoloration and age spots.
Camellia Sinensis – Green tea extract is naturally rich in antioxidants, which has a cell-protecting function as well. It's a strong antioxidant effect that protects the skin from the damaging effect of free radicals.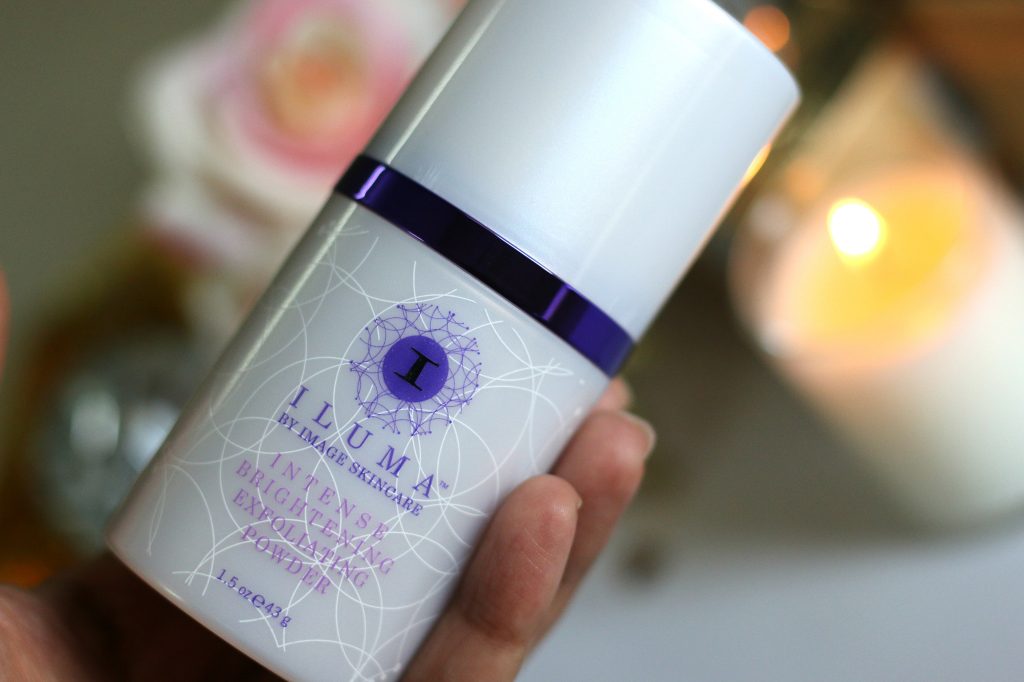 It's very gentle enough to be used daily. This micro exfoliating powder combined with botanical brighteners, buffs away dead skin cells leaving skin smooth, illuminated and ready to absorb active ingredients in serums and other creams. The fragrance is just out of the world. I felt, I was scrubbing a butter cake on my face! Love the feeling!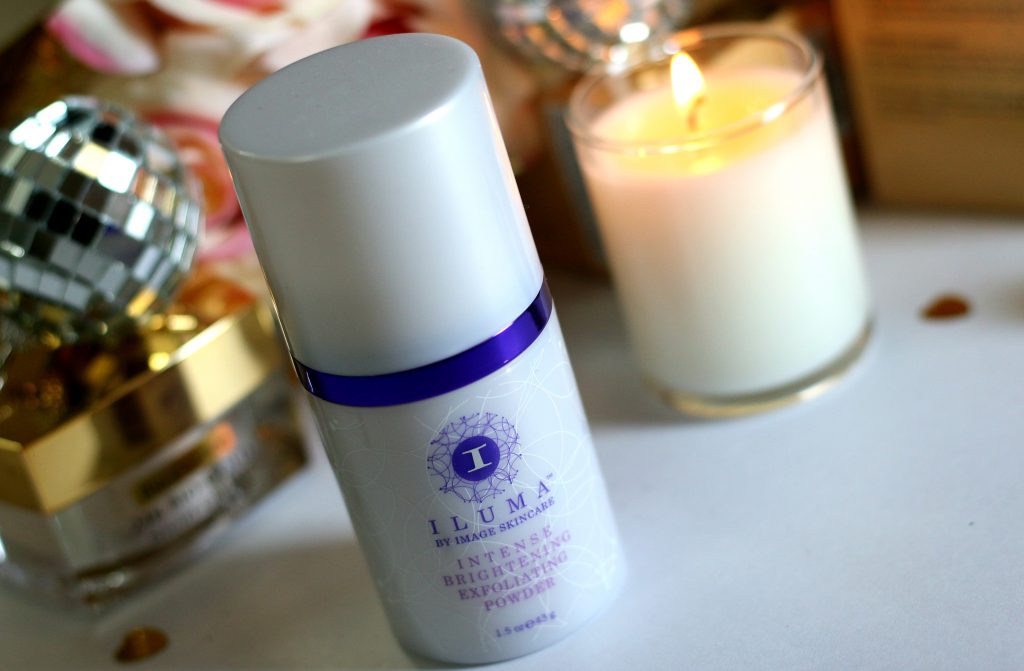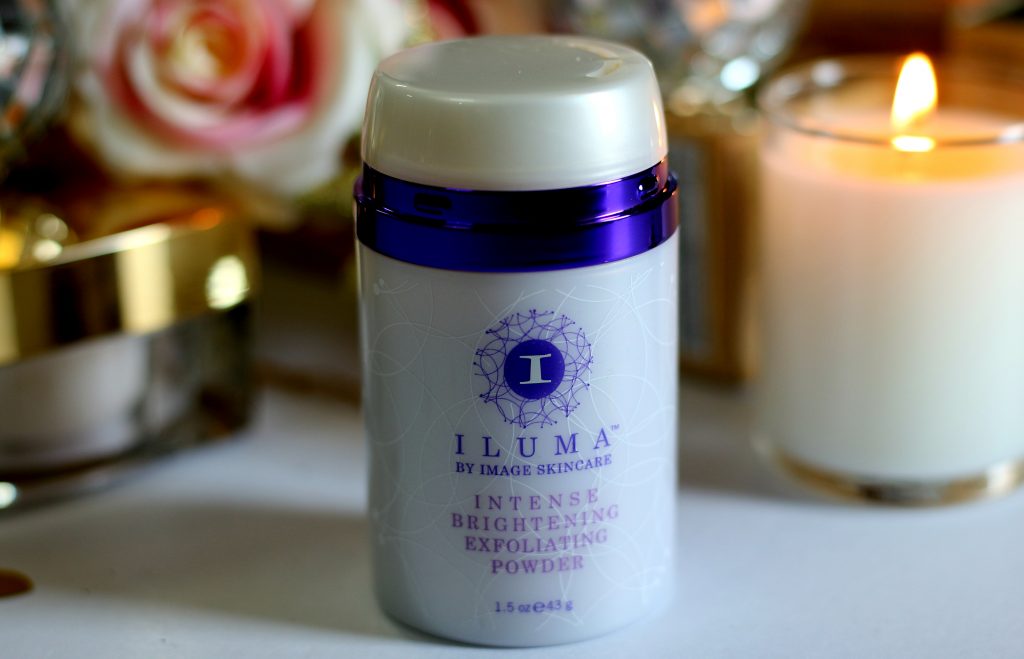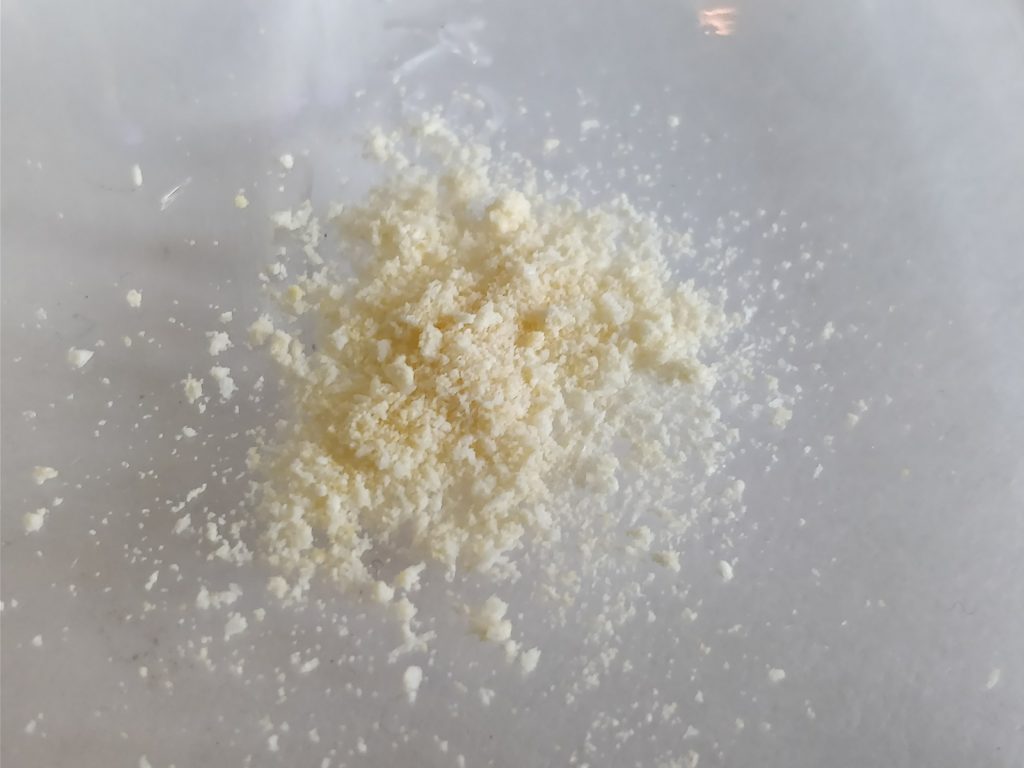 My bare face right after washing using this cleanser. Feels very fresh and radiant. Dark circles are less noticeable. It takes away dead skin cells and polishes skin. Refines pores and smoothes lines. Love the effect. I think I will forever repurchase this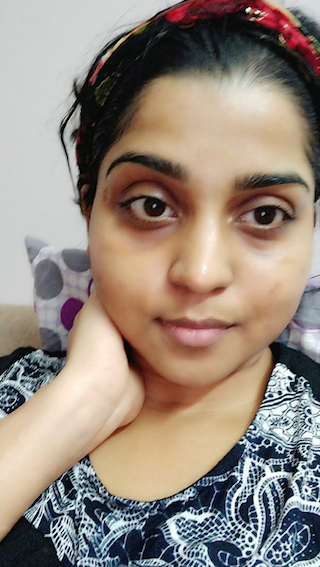 Overall, the delightful scent transforms your mood, I find the effect of using this very much noticeable from first use itself. Image Skincare ILUMA Intense Brightening Exfoliating Powder comes in a 1.5-ounce container. Part of Iluma collection of Image Skincare products. Appropriate for all skin types- Skin that is dull and dry will benefit from being treated with this powder. Ever since I got it, I am using it most of the days. Very gentle on skin and also effective in buffing off that dead skin from the outermost surface of the face giving your face a brilliant natural glow. I love it!! Perfect Christmas gift for your loved one!
** Product sent by brand PR. However my review is honest and unbiased as always