A good eye contour cream is lightweight and helps get rid of the under-eye puffiness and gently moisturizes the eye area making the skin instantly appears smoother and more radiant. In today's post, I am reviewing an eye contour cream from trilogy. It has the goodness of rosapene, aloe vera and acai. Read more to find out whether this eye cream lived up to its claim.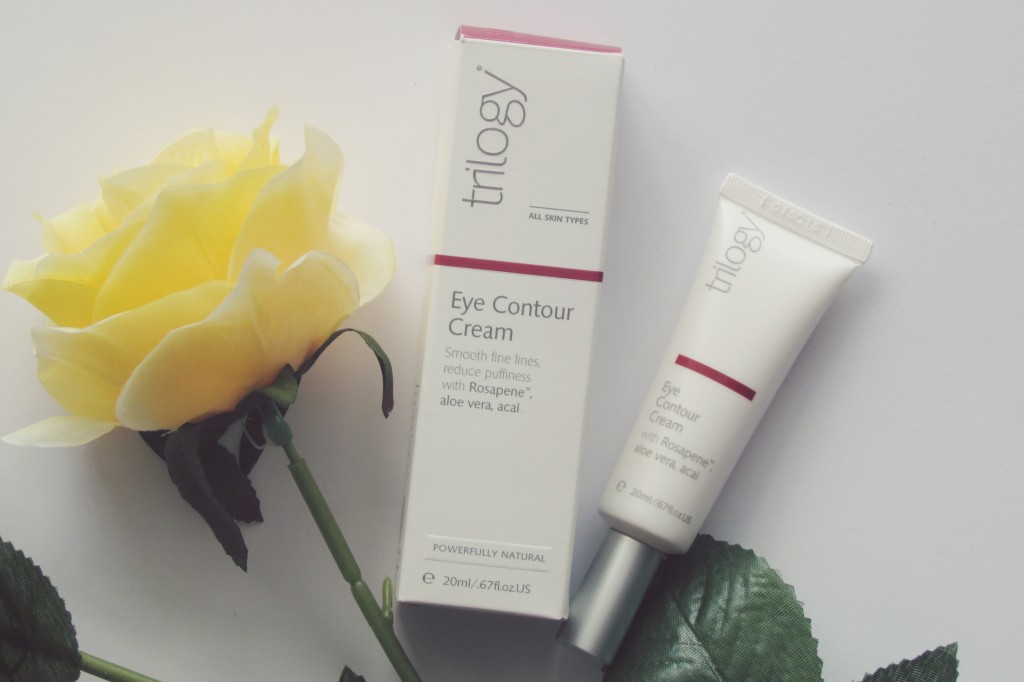 Trilogy Eye Contour Cream RRP $48.90
Product Description
Restore a smoother, firmer appearance to the delicate eye contour area with this unique gel/cream formulation. Powerful anti-ageing care for morning and night; it's also perfect anytime for tired, travel-weary eyes. Fast absorbing for immediate make-up application.
Smooth fine lines, reduce puffiness with Rosapene, aloe vera, acai.

How to apply
Apply sparingly to cleansed skin before moisturising. Gently pat from the outer eye towards the nose using fingertips.
Ingredients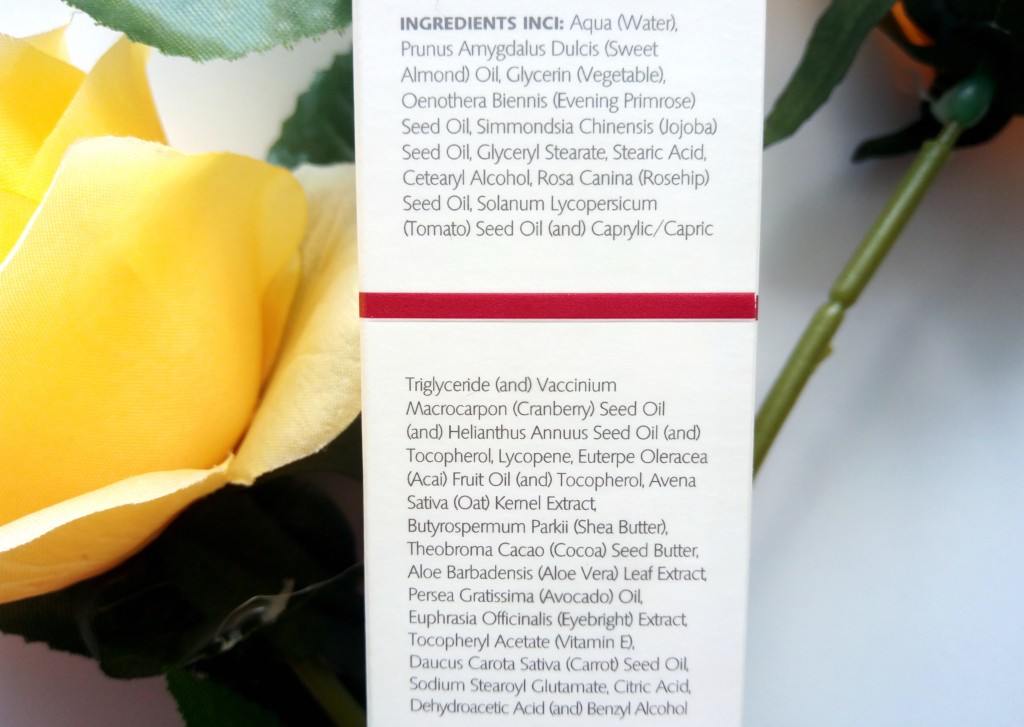 Packaging, Price & Where to buy
This eye contour cream from trilogy comes in this convenient slim tube packaging of 20 ml. The slim tube has a very narrow opening at the tip which gives you enough control while squeezing the product, It means you won't squeeze out excess cream so there is no product wastage. Trilogy Eye Contour Cream retails for RRP $48.90 and be purchased from the website here. It has a shelf life of 6 months. If used everyday twice, a tube lasts for up to 3 months.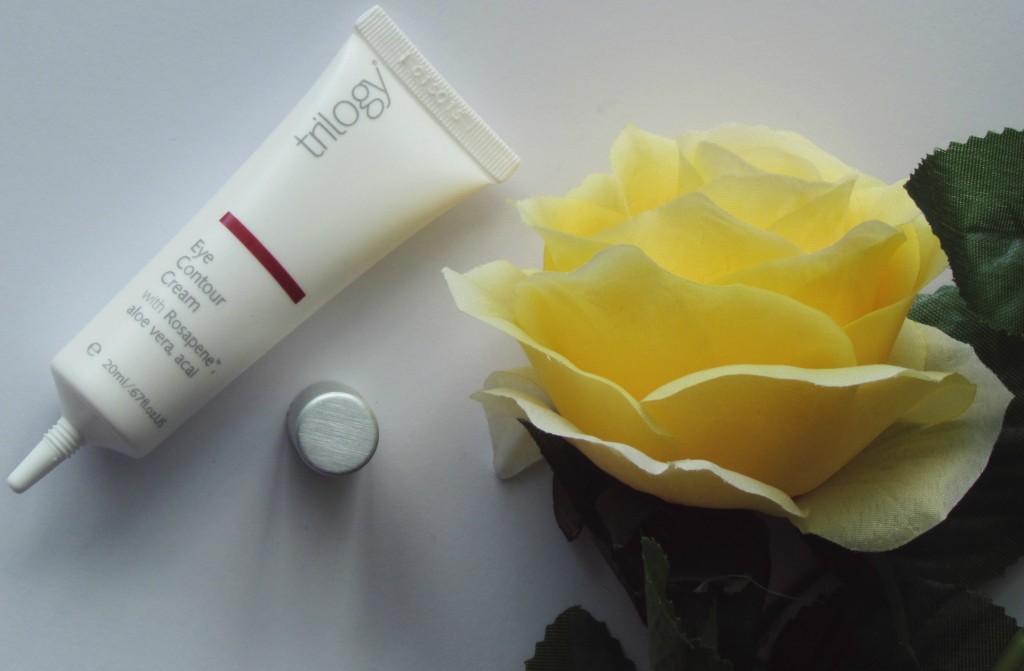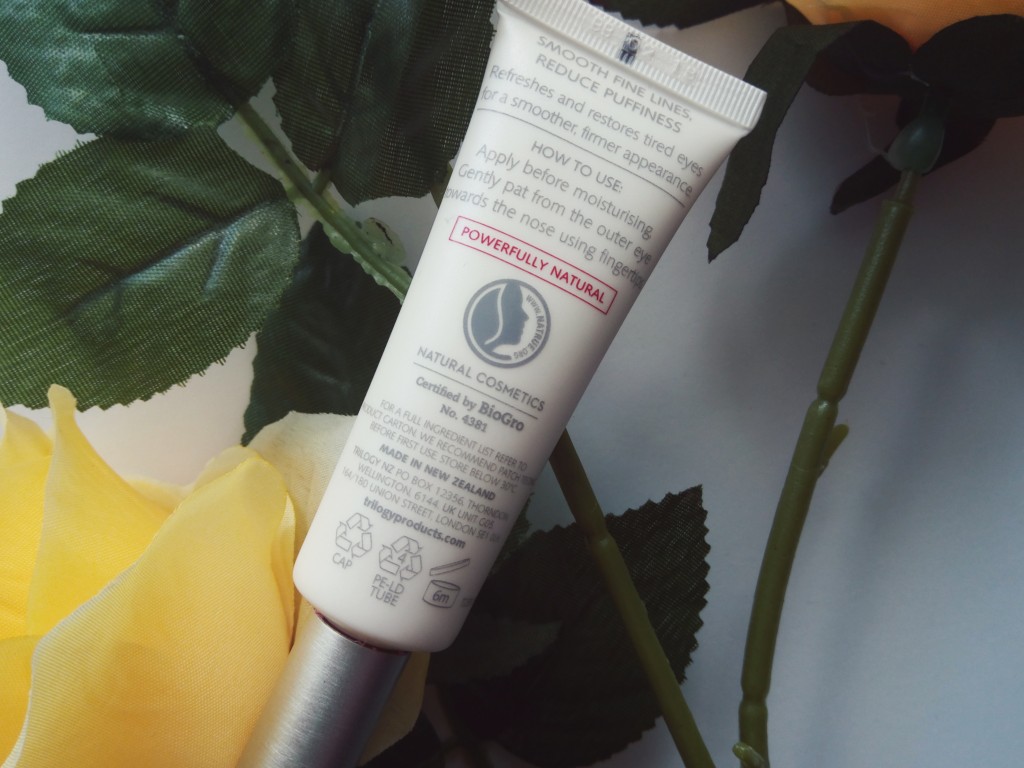 My experience using trilogy eye contour cream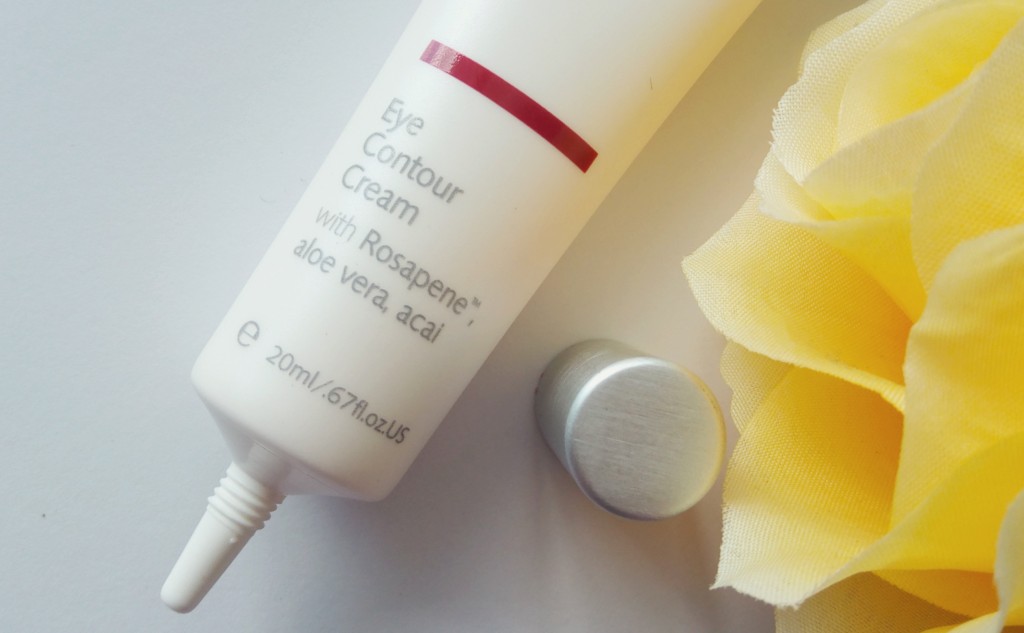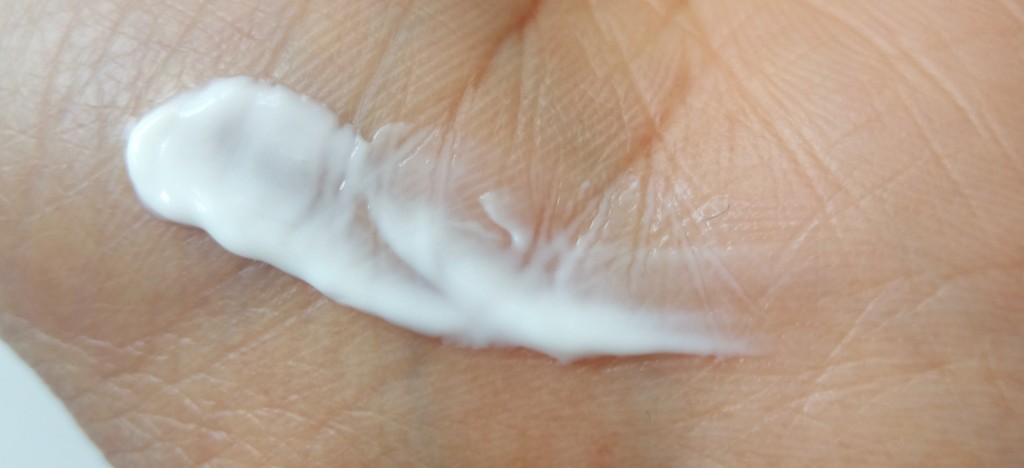 This eye contour cream is suitable for all skin types. It's a light gel-cream formula that claims to to minimise the appearance of fine lines and wrinkles, leaving the eye area perfectly moisturised and visibly smoothed. I can't agree more to this. It is so moisturizing and since 2 months I am using this as a under eye cream to reduce the puffiness around my eyes. I have worn this under makeup too. It really helps my concealer glides easily and keep the eye area hydrated for a long time. It's very light weight and thus, doesn't crease the concealer.
Let's take a look at the active ingredients this is formulated with – aloevera, carrot oil, and vitamin E to assist skin repair and renewal, while avocado, evening primrose and jojoba oils soften and smooth fine lines. What more you need for a good eye cream. Trilogy never fails to surprise me with its fabulous range of products formulated with hero ingredient like "Rosehip oil". "Rosapene" is a certified organic seed oil blend of rosehip, tomato, cranberry and acai and having formulated with all these natural ingredients, this cream really helps in the reduction of puffiness around the eyes.
It sinks into the skin really well and doesn't irritate my eyes at all. Yes, it didn't irritate my eyes at all. Having super sensitive eye lids, If a eye cream won't suit me, It gives tiny lumps on my eye lid, something like milia. This one is perfect for my eye area. A tiny amount of this product goes a long way. And what I love about this is – It really hydrates my under eye area well.
Now , about dark circles reduction -This soothing light weight gel/cream base made of powerful botanicals is targeted to effectively reduce eye puffiness, dehydration, fine lines and the signs of ageing. No where, the brand claims that it will reduce dark circles. No amount of eye cream in this world can completely cure dark circles. There can be several reasons for dark circles – like some are hereditary, lack of sleep, other Vitamin deficiencies etc.
"I would say- This is an excellent day-night eye cream – that sinks into the skin instantly and works perfect for reducing puffiness and keeping the eye area hydrated". Summing up the benefits –
• Soothes and relieves under eye puffiness – 5/5
• Hydrates and soothes the sensitive eye area – 5/5
• Provides moisture and antioxidant protection – 5/5
Have you tried trilogy  Eye Contour Cream ? What do you think of it? Which is your favorite eye contour cream ? 
** Product send by brand PR. However, my review is honest and unbiased as always