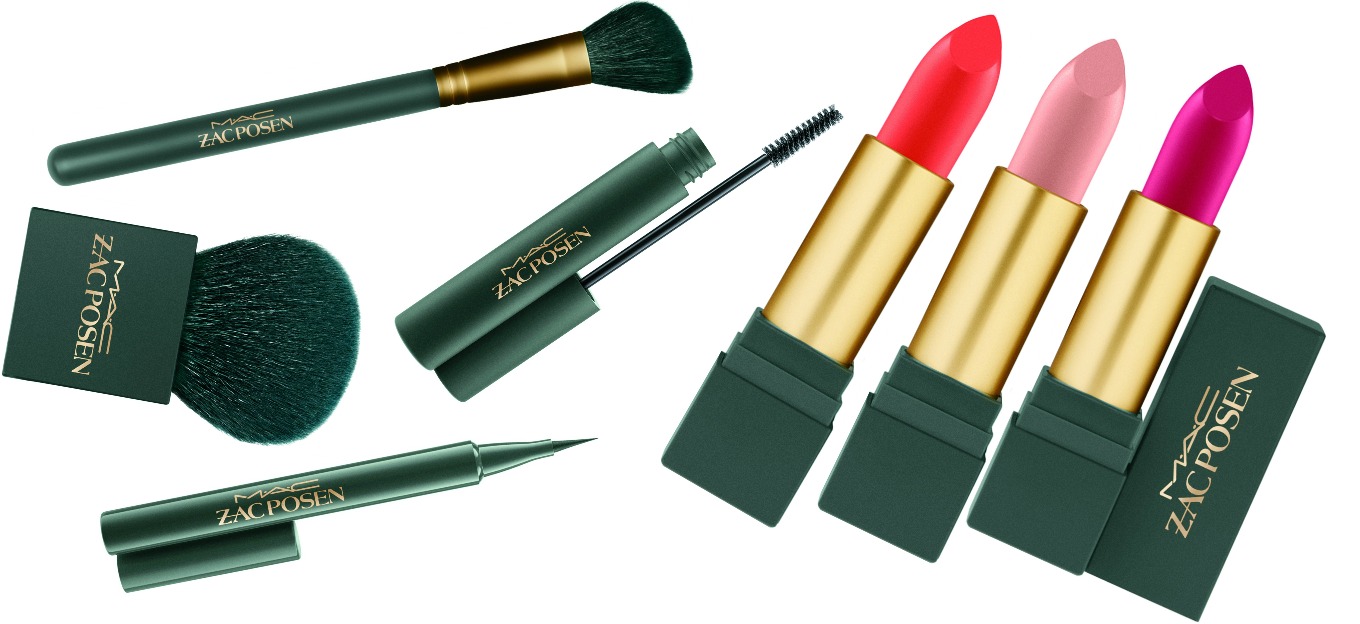 Yet again, another Old Hollywood-Inspired Makeup Collection for MAC. This time it's the cult favorite makeup, MAC's collaboration with the designer, Zac Posen
After dazzling women with his modern but timeless designs on the runway and red carpet for 13 years, New York designer Zac Posen presents his debut colour collection for M·A·C.
Posen elaborated on in a statement to MAC –  "Over the past 15 years I have learned a great deal from M∙A∙C about beauty.  Fashion and beauty go hand-in-hand and I have always wanted to create a makeup collection to complement my designs and brand. It was only natural to work with M∙A∙C to create my first ever signature collection. I wanted to keep it luxurious, a little mysterious and clean with a large dose of star wattage."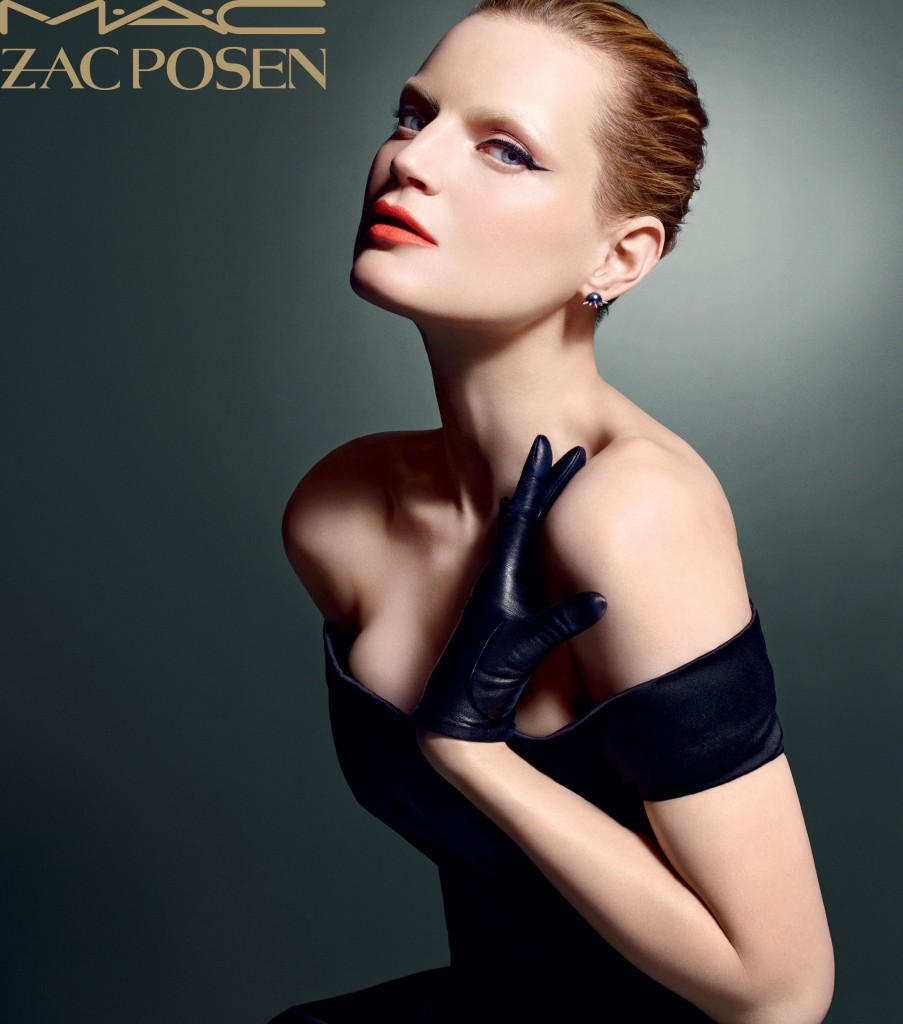 M∙A∙C Senior Vice President/Group Creative Director James Gager says- 
"Zac Posen has been a part of the M·A·C family for over 15 years, as we've been supporters from his first very first collection in 2001.  Zac's classic designs and deft hand in draping, textures and overall femininity evoke a kind of throw-back glamour that still feels modern. This collection is the perfect encapsulation of both of our worlds, with something sophisticated and sexy for every woman out there."
LIPSTICK – SRP $44.00
Sheer Madness sheer nude (lustre)
Darling Clementine bright orange (matte)
Dangerously Red blue fuchsia (matte)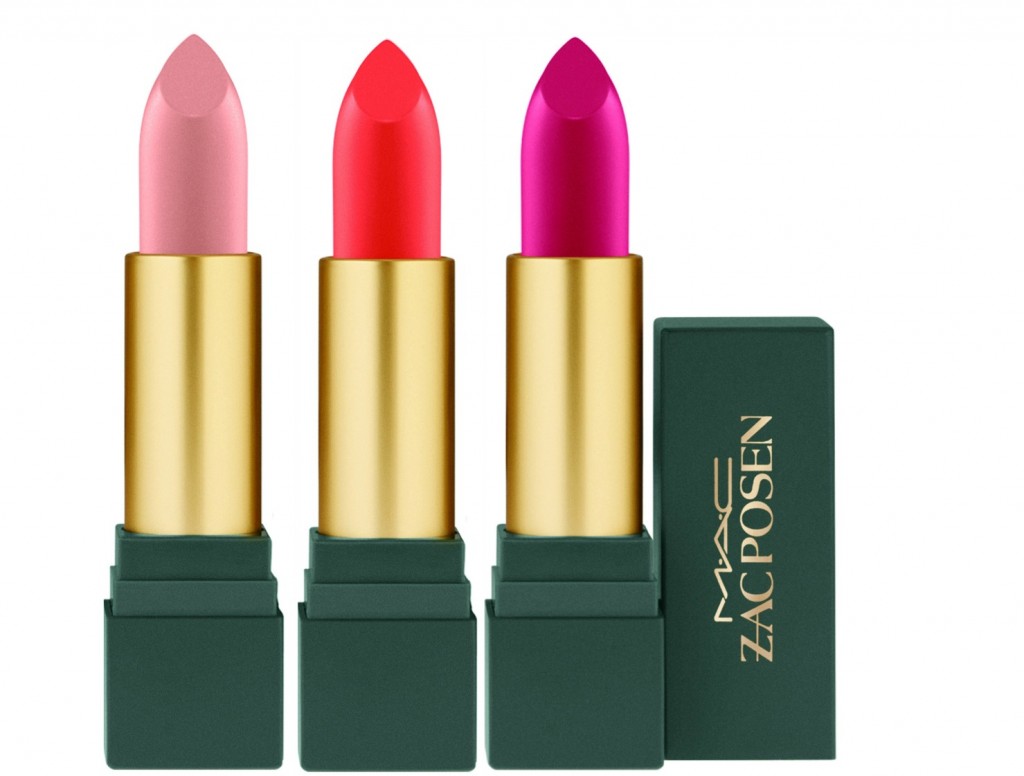 BRUSHES
182 Buffer – SRP $108.00
168 Large Angle Contour – SRP $94.00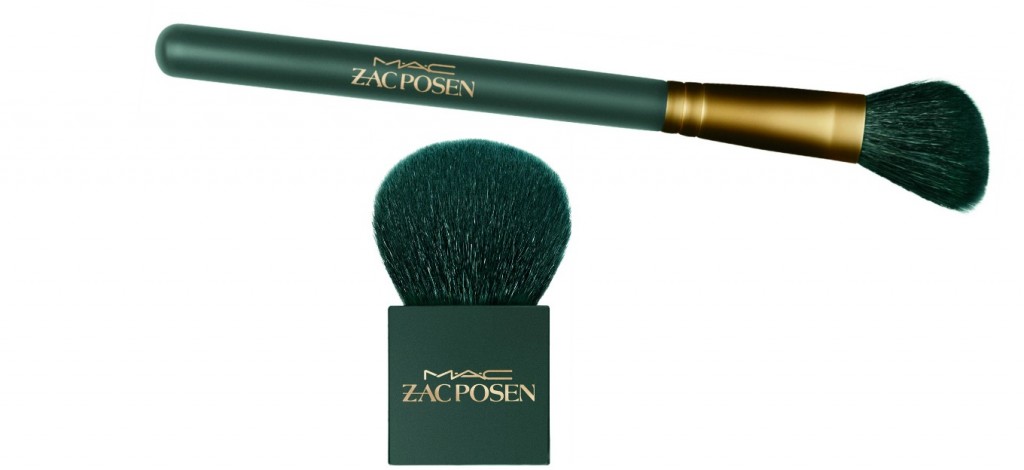 EYE SHADOW X 6/ EYE Z YOU – SRP $106.00
Cozy Grey soft white pearl (veluxe pearl)
Phloof! frosted off-white (frost)
After Dusk deep lilac (veluxe pearl)
Performance Art soft lilac w/multi-pearl (veluxe pearl)
Palatable deep frost-grey (satin)
Mauve Over soft mid-tone mauve (veluxe pearl)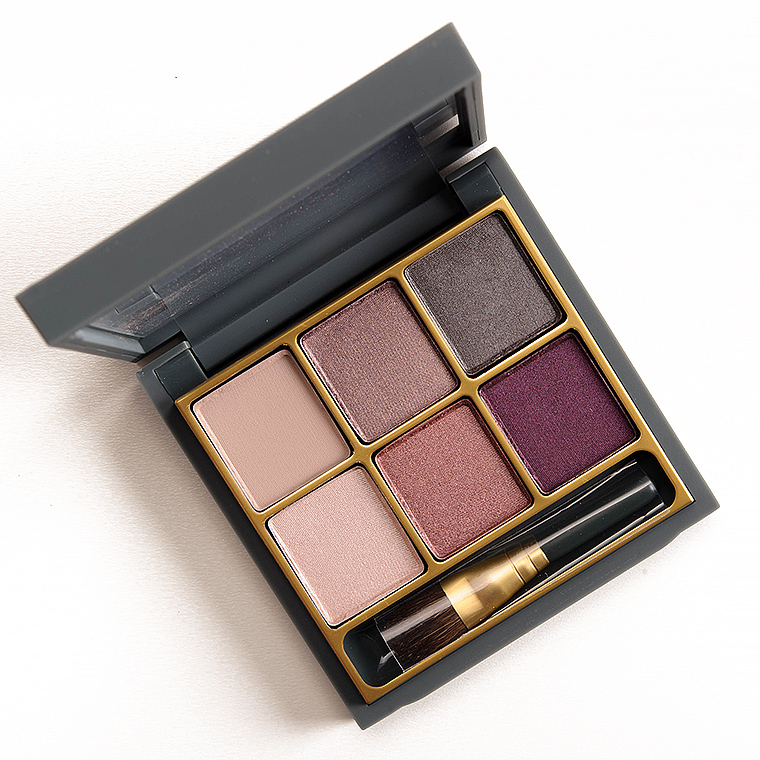 POWDER BLUSH (DUO) – SRP $60.00
Haute Contour matte neutral brown/pink coral w/pearl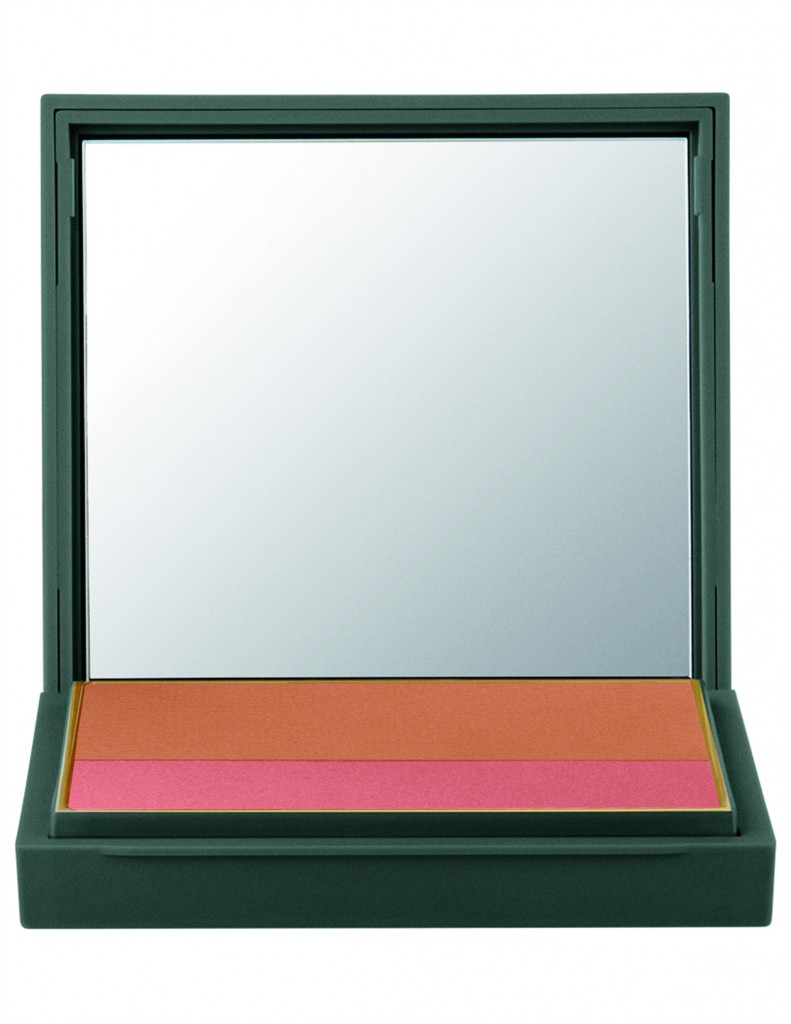 PREP + PRIME TRANSPARENT FINISHING POWDER  – SRP $60.00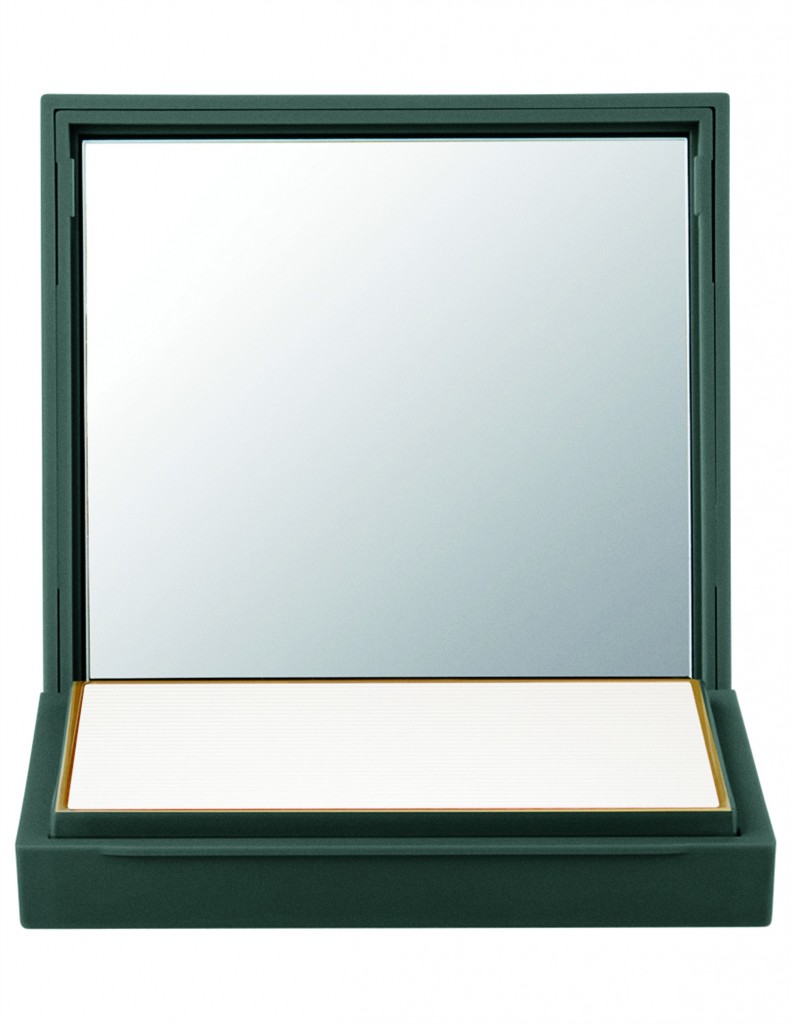 FLUIDLINE PEN – Retro Black solid flat black – SRP $44.00
ZOOM LASH – Zoomblack rich black Mascara – SRP $38.00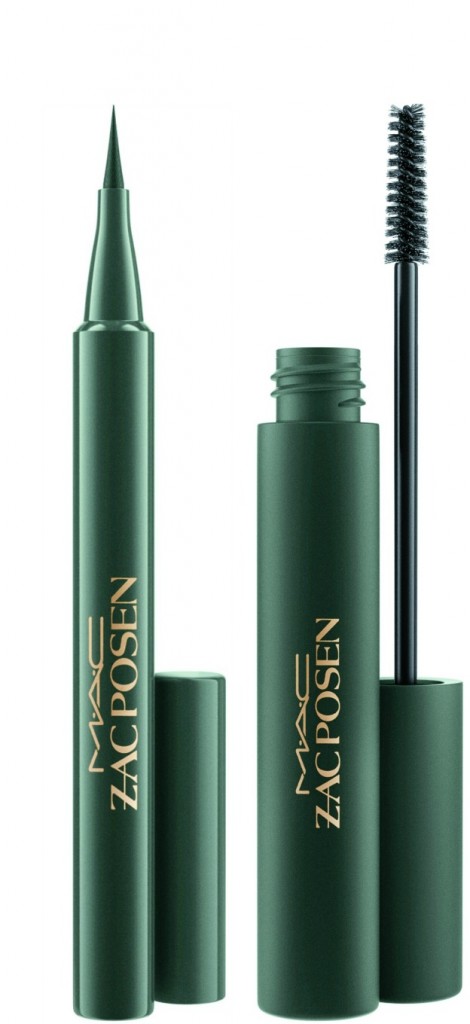 M·A·C Zac Posen Collection is elegant, just a set of all essential products in a deluxe packaging for that classy look.. Gold lettering adds magic to the packaging. I am excited about the goodies and I can't wait to swatch it for you all. This collection in launching in NZ tomorrow.
Availability: AVAILABLE  in New Zealand from tomorrow, February 29, 2016 at select authorized M∙A∙C locations.
** Images supplied by MAC Cosmetics ; ** Information provided by brand PR