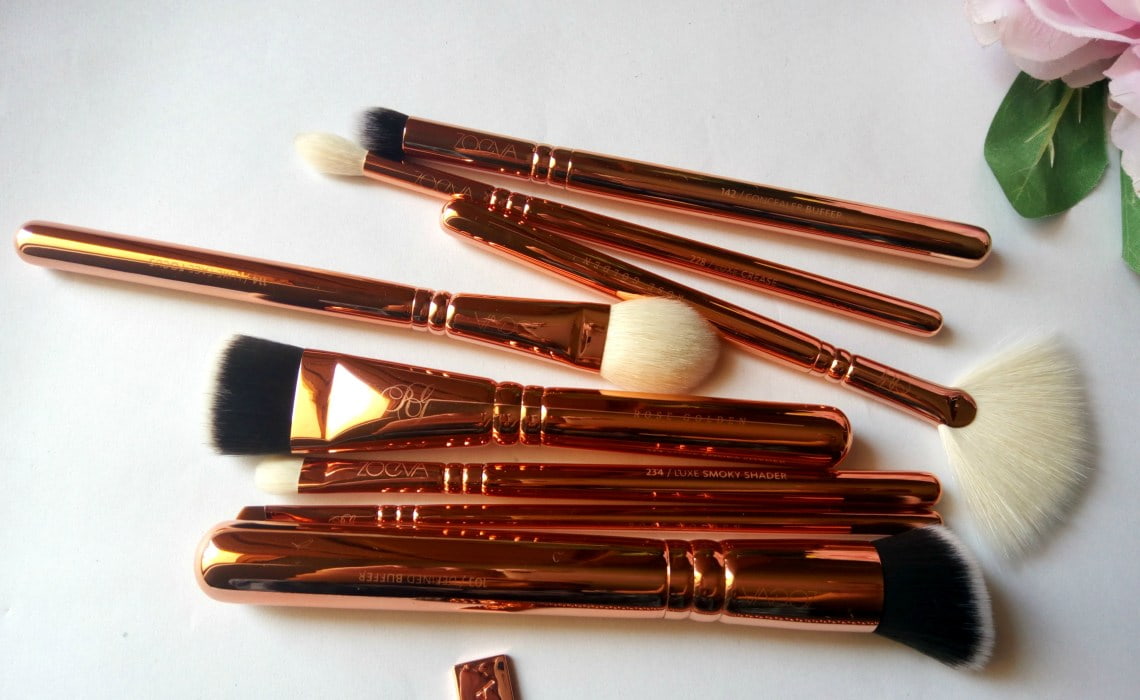 I am really obsessed with Zoeva Cosmetics. Every time I receive a package from them, I know it's something really special inside. Take a moment to appreciate this gorgeous, breathtaking Rose Golden makeup brushes.
You must have checked the reviews of Rose Golden Complete Brush Set here, Rose Golden Powder Nude Brush Set here , Rose Golden Luxury Set here
After the stunning Vol. 1 and Vol. 2 collections, Zoeva is enriching their brush range by introducing a top to toe Rose Golden Vol. 3 brush edition – the ultimate Rose Golden set . ZOEVA Rose Golden Luxury Set Vol. 3 combines the elegance and grandeur of gold with the playfulness of delicate rose shades,exuding a gracious glamour and an enchanting femininity.
Together with the brush clutch you get 8 face and eye brushes, which are perfect for creating any makeup look, from day to night.
8 rose golden brushes + 1 anthracite Brush Clutch Large
Case Size: 24 x 18 cm
Face: 103 Defined Buffer*, 109v Face Paint Vegan*, 114 Luxe Face Focus, 129 Luxe Fan, 142 Concealer Buffer*
Eyes: 228 Luxe Crease, 234 Luxe Smoky Shader, 317 Wing Liner*
*synthetic taklon hair
Here is a picture below of the PR package that I received. The Rose Golden Blush palette and the makeup brushes. Along with the hand written note- This is such a special package!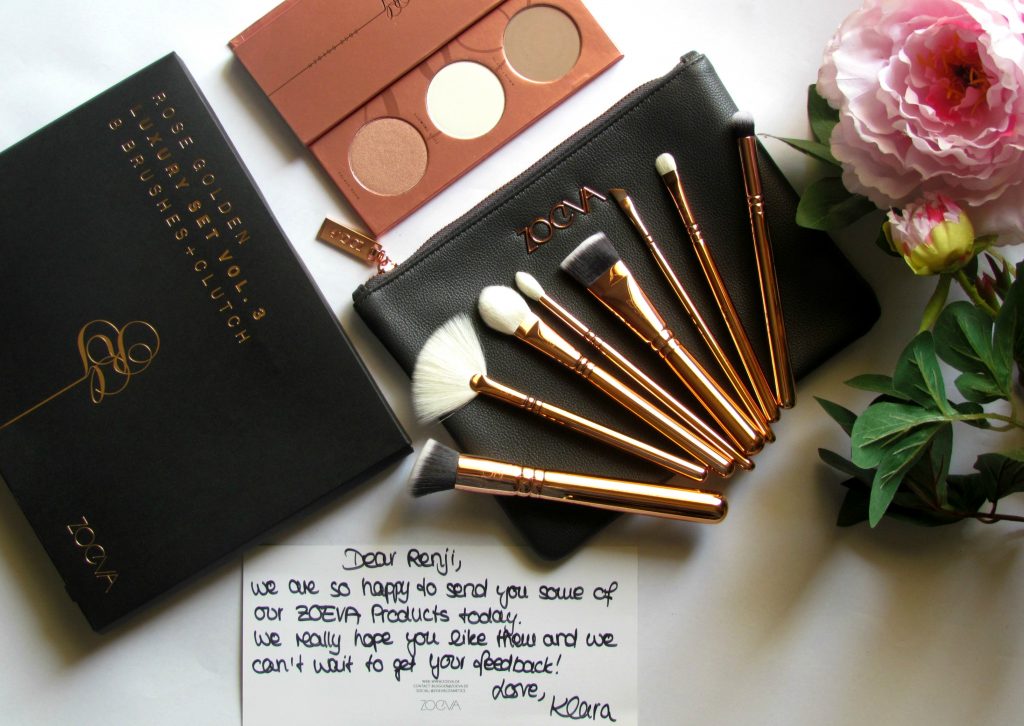 The dazzling set comes with eight divine, handcrafted brushes – a harmony of rose golden ferrules and handles, assembled with the finest natural and synthetic hair, stored in an elegant anthracite brush clutch.
THE ROSE GOLDEN LUXURY SET VOL. 3 CONTAINS:
103 Defined Buffer
109v Face Paint Vegan
114 Luxe Face Focus
129 Luxe Fan
142 Concealer Buffer
228 Luxe Crease
234 Luxe Smoky Shader
317 Wing Liner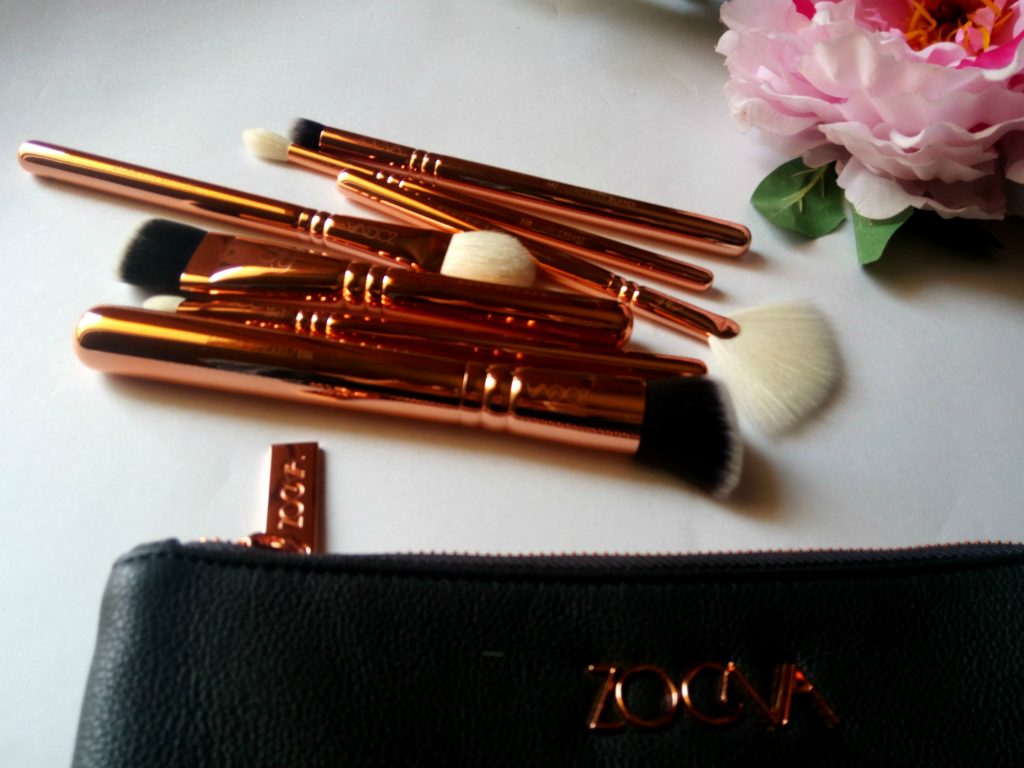 The brush set looks elegant, has the grandeur of gold with the playfulness of delicate rose shades. Pure elegance. The set contains 8 handcrafted brushes, both natural and synthetic hair. The set comes with the Zoeva brush clutch as we know it, in an anthracite color.
More Pictures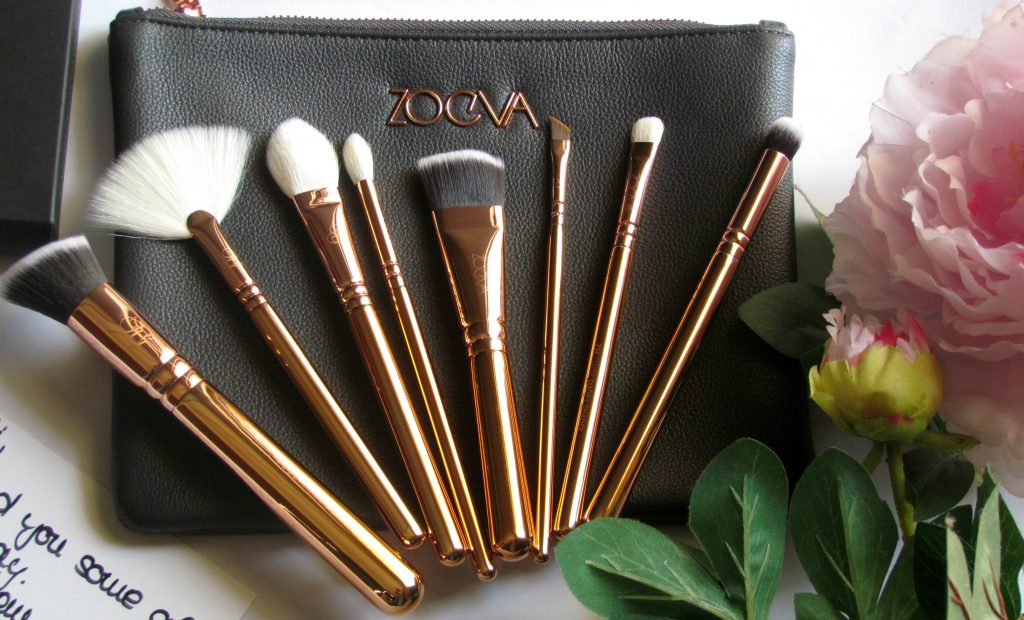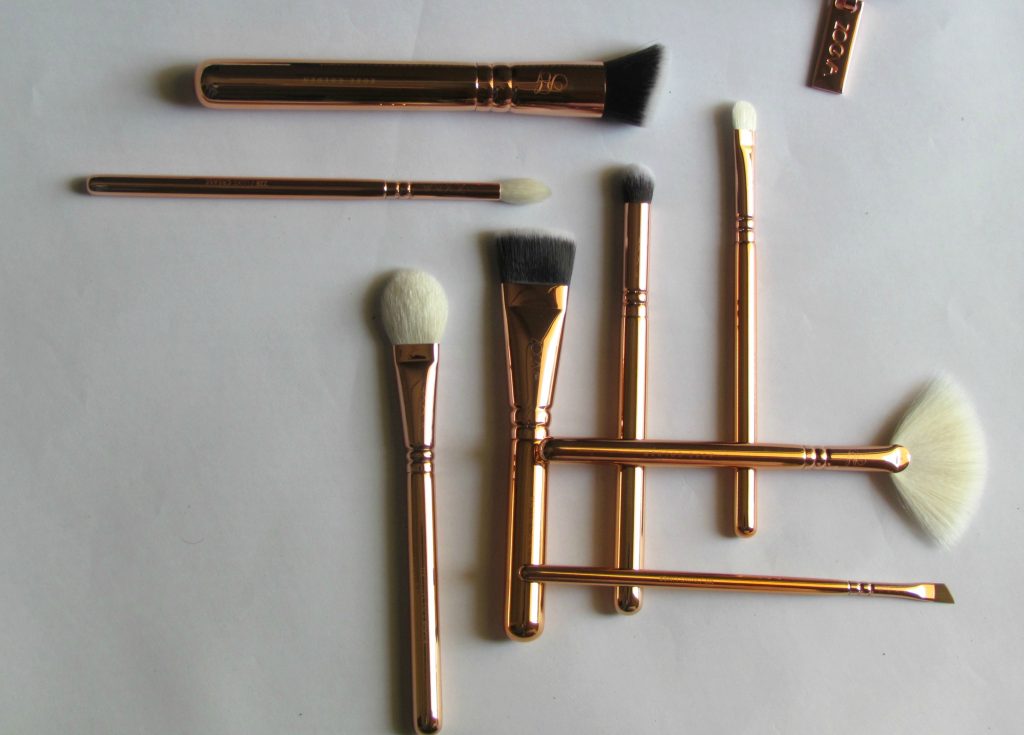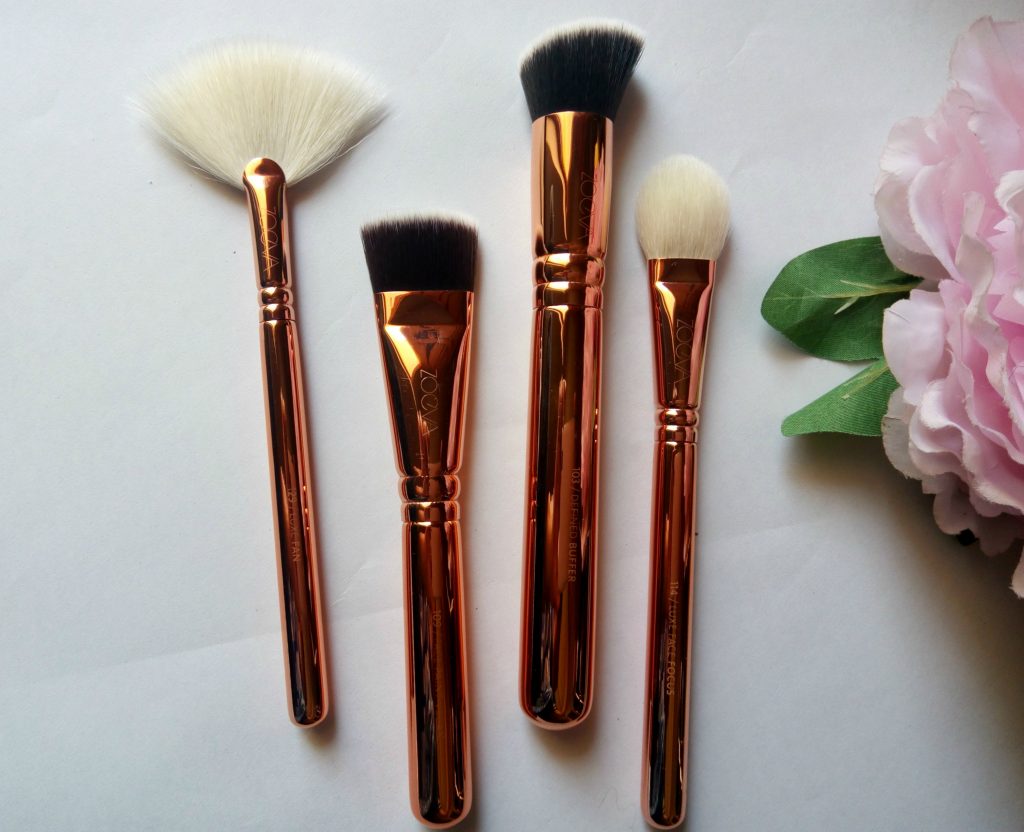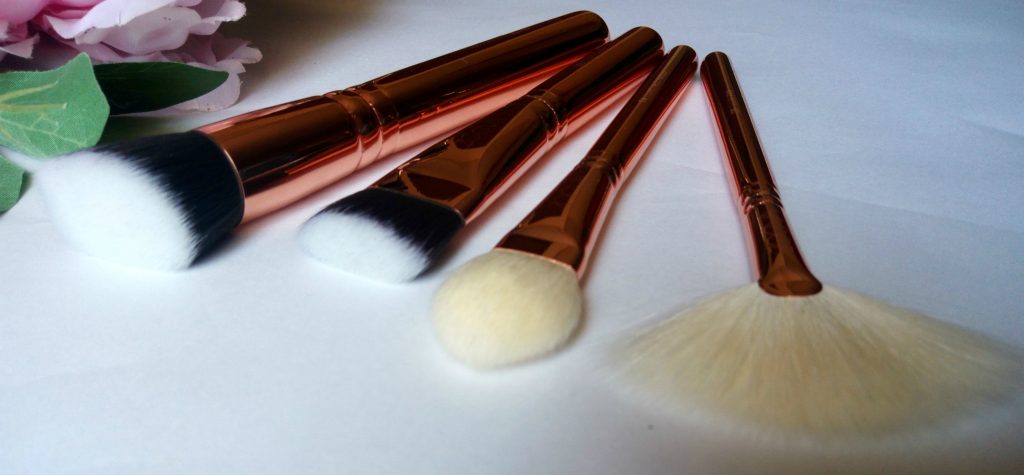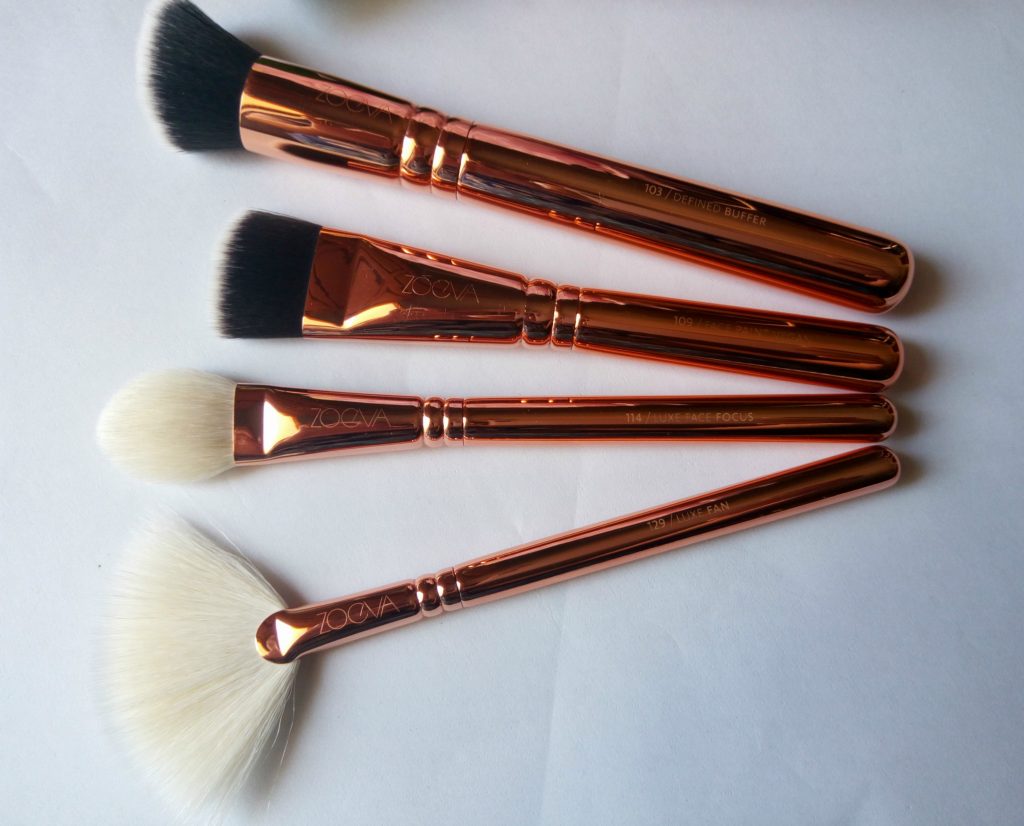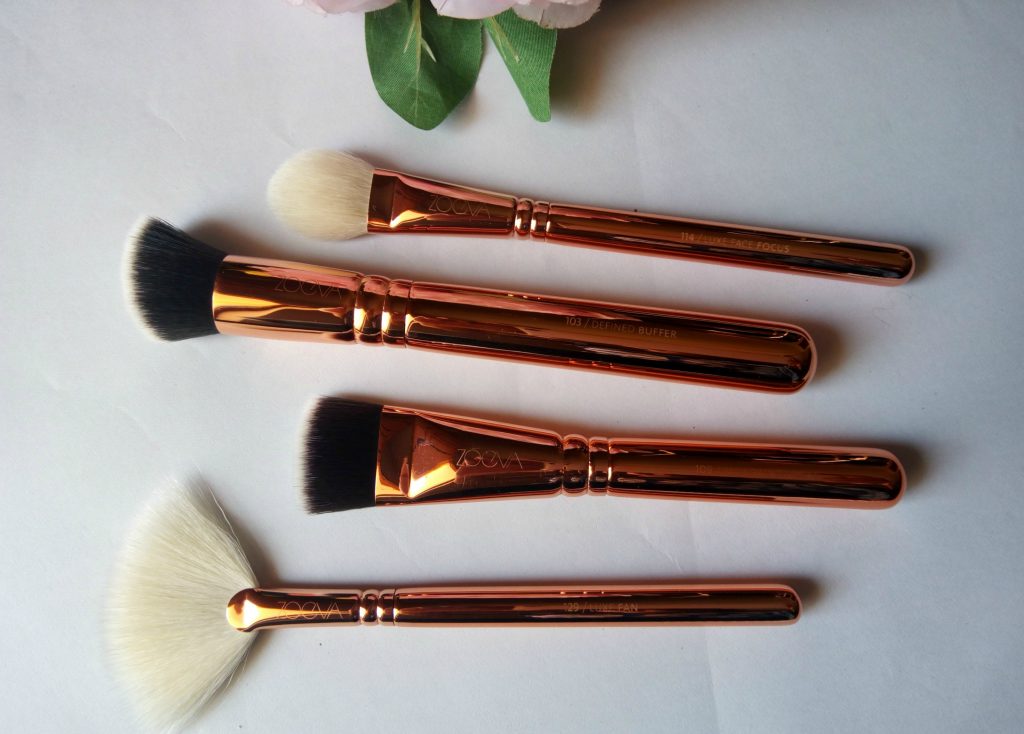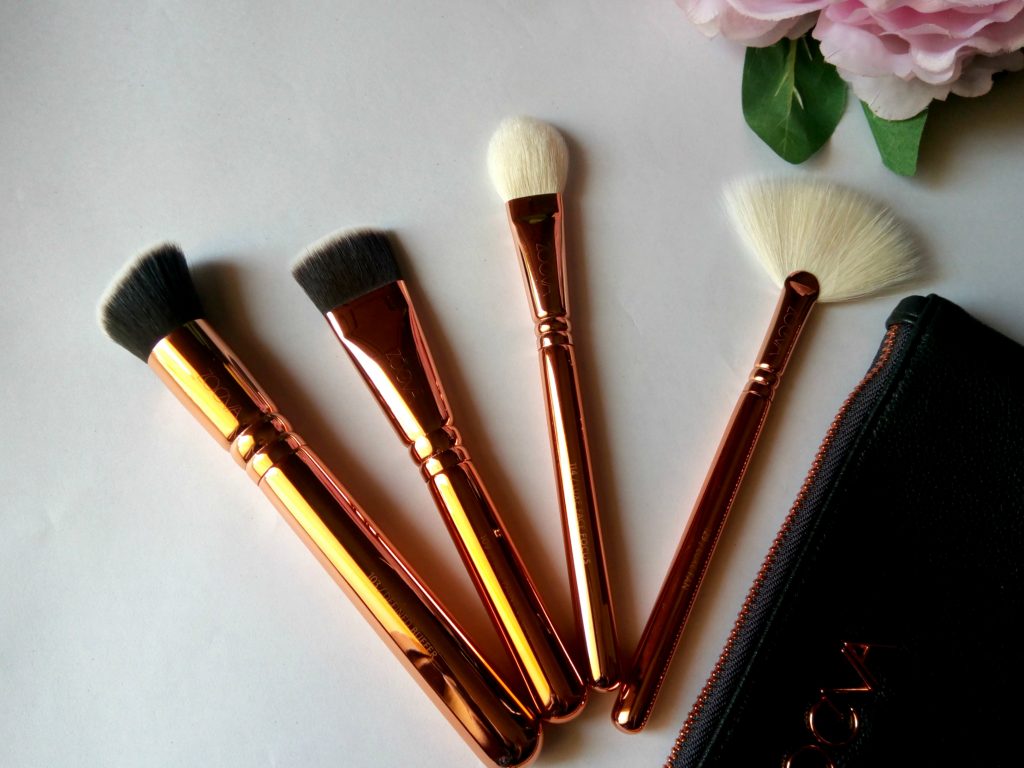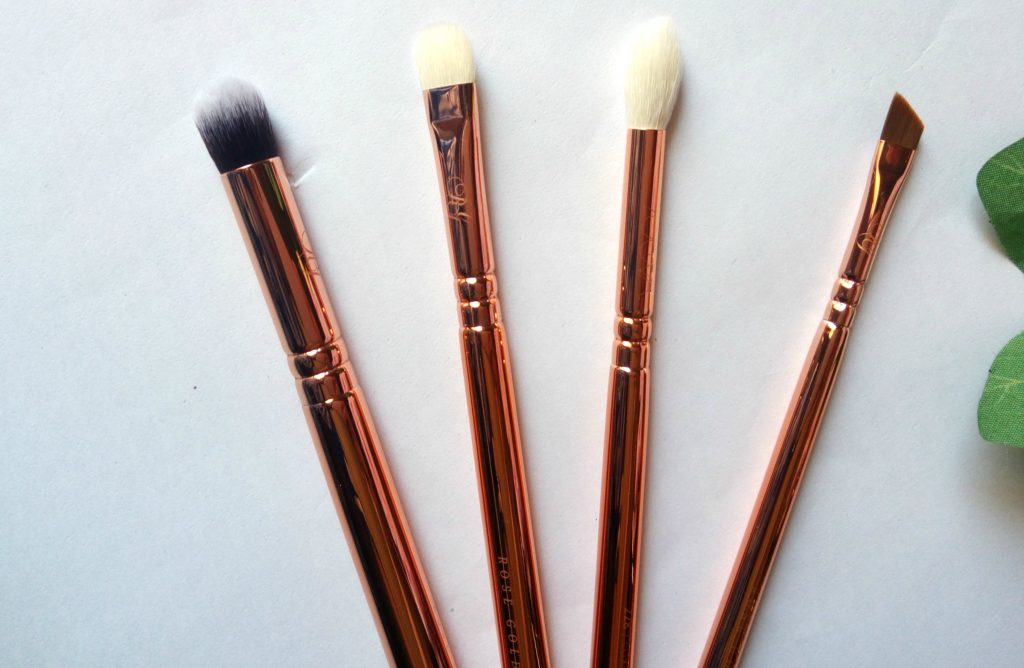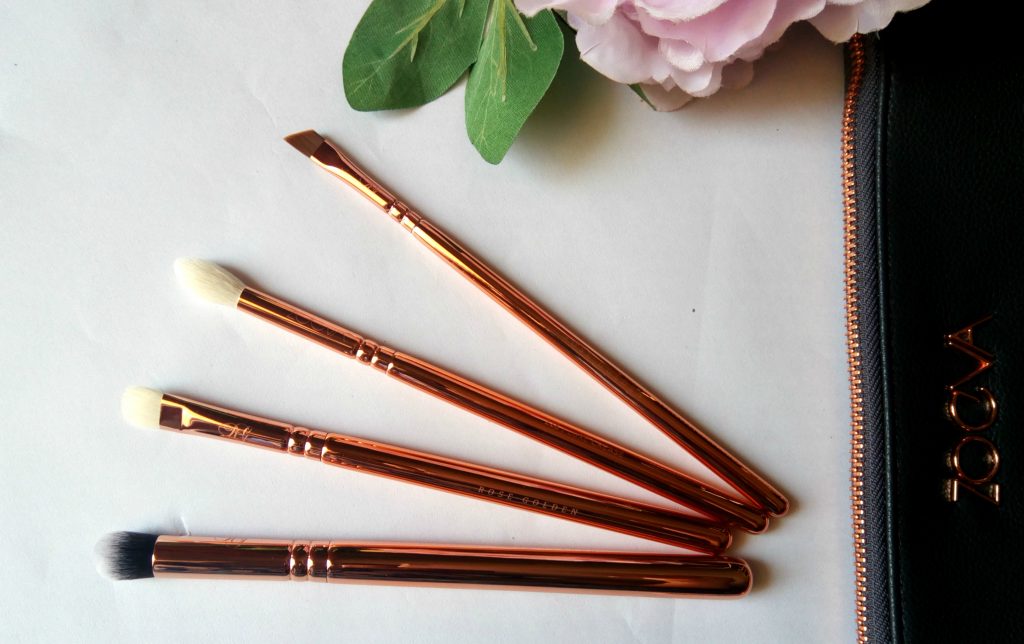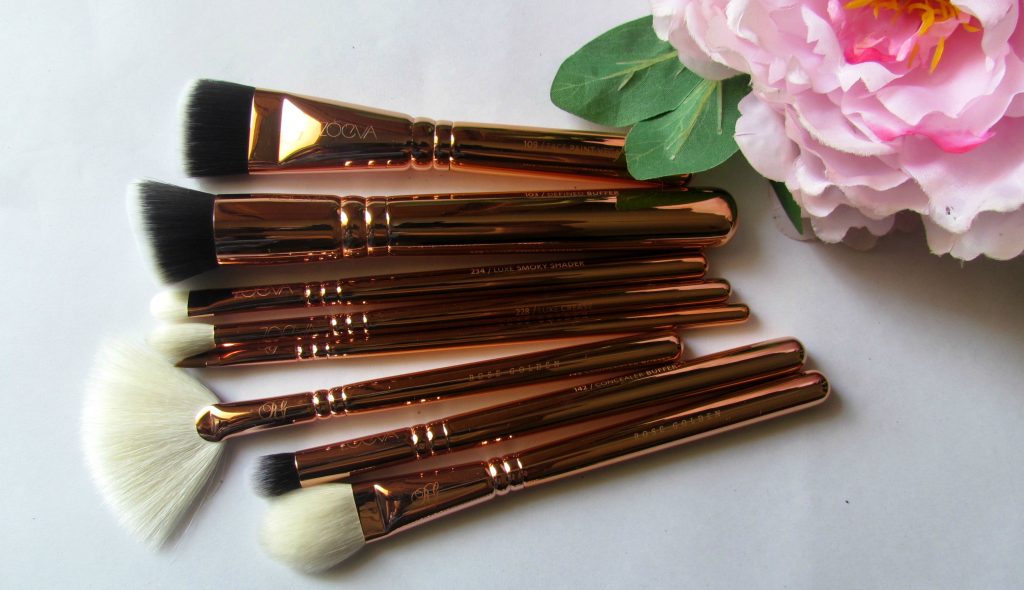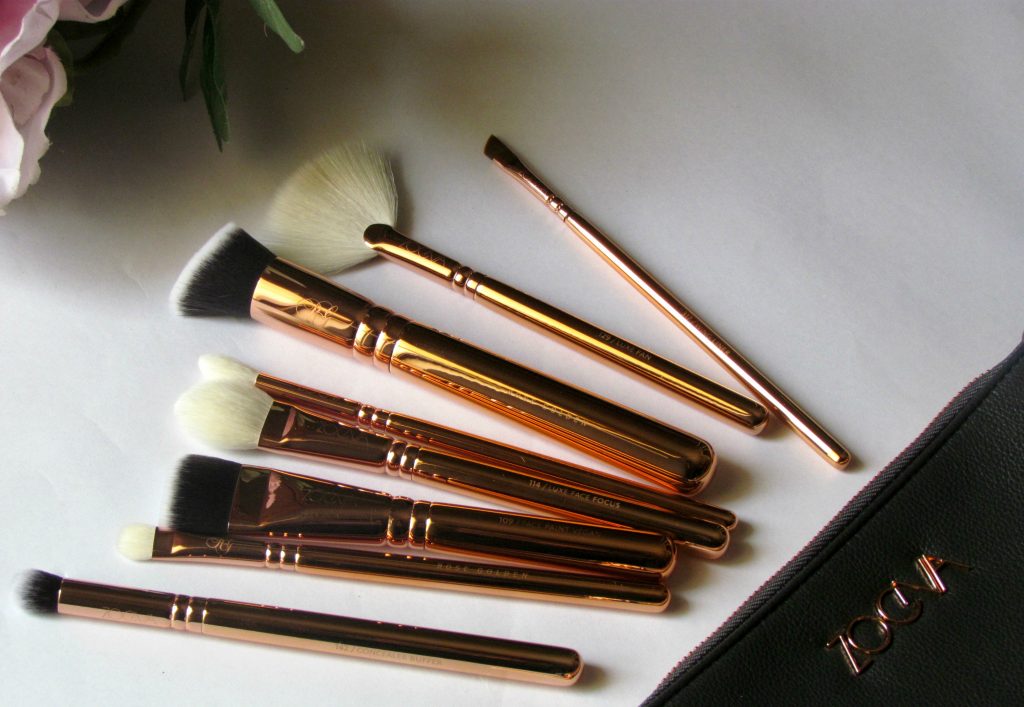 234 Luxe Smokey Shader
Apply and blend eyeshadow for a smoky finish. I use it to pack color on my eyelids.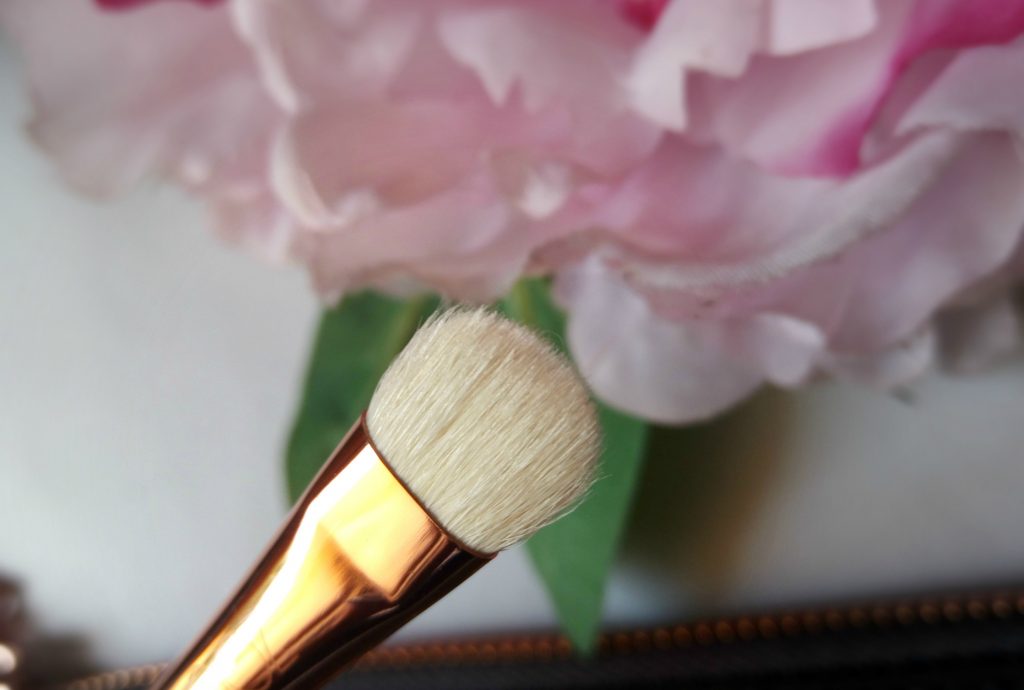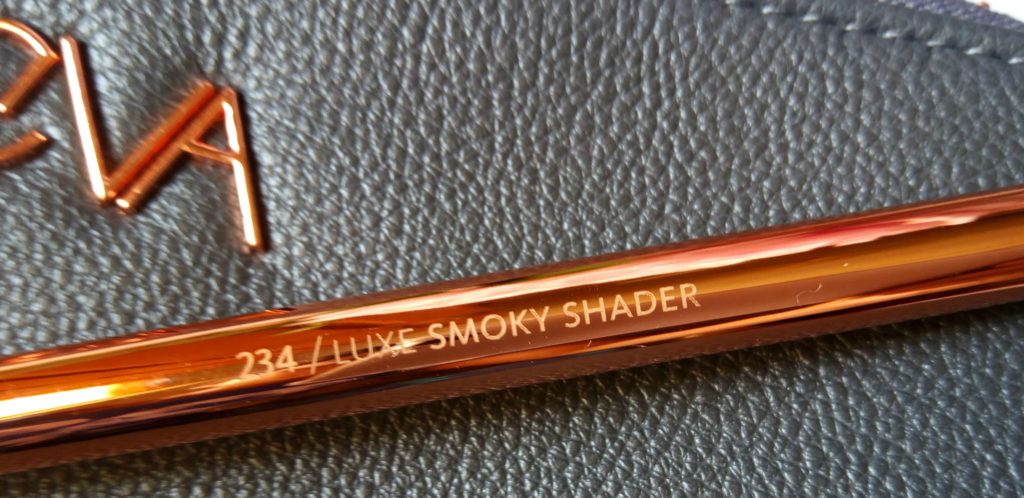 317 Wing Liner
Apply eyeliner with the perfect flick.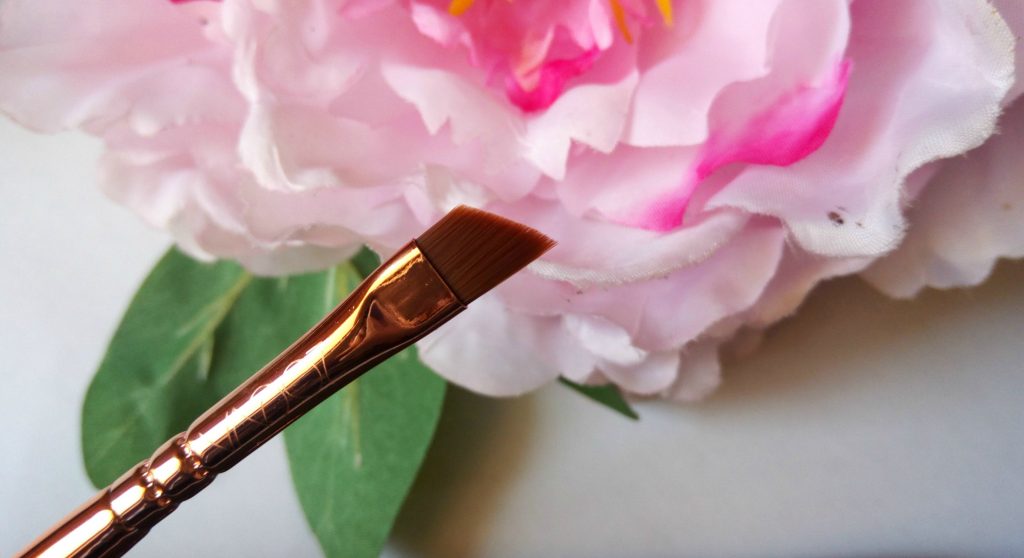 228 Luxe Crease
I love this for blending out transition shades on the crease area. It's really soft to work with and blends the product effortlessly.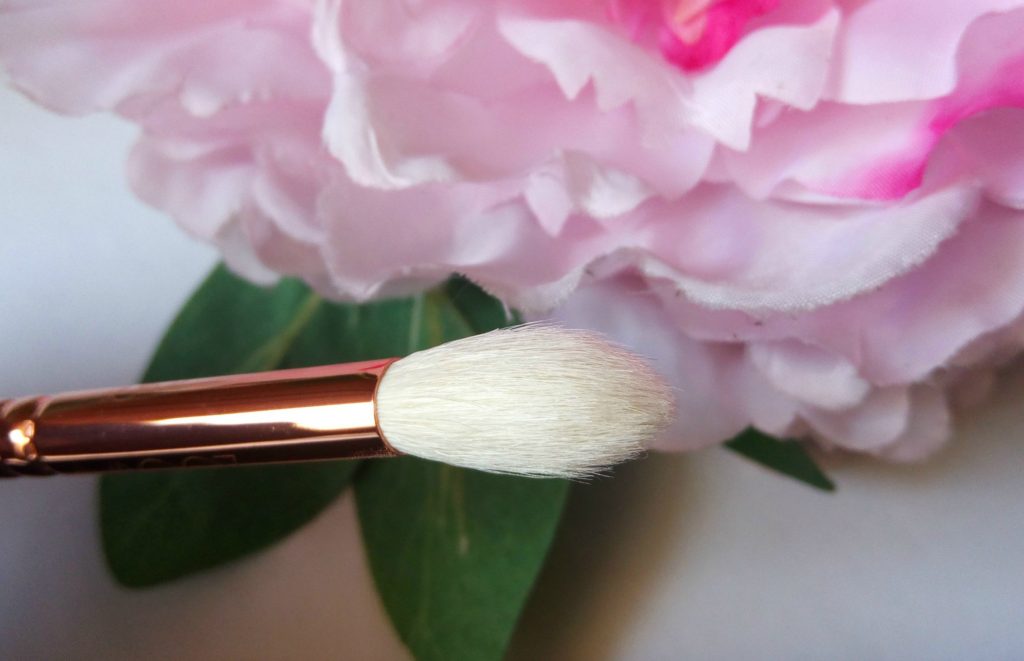 142 Concealer Buffer
Apply and blend Concealer and Corrector.It also works great to apply eye shadow base like MAC paint pot, maybelline color tattoo etc.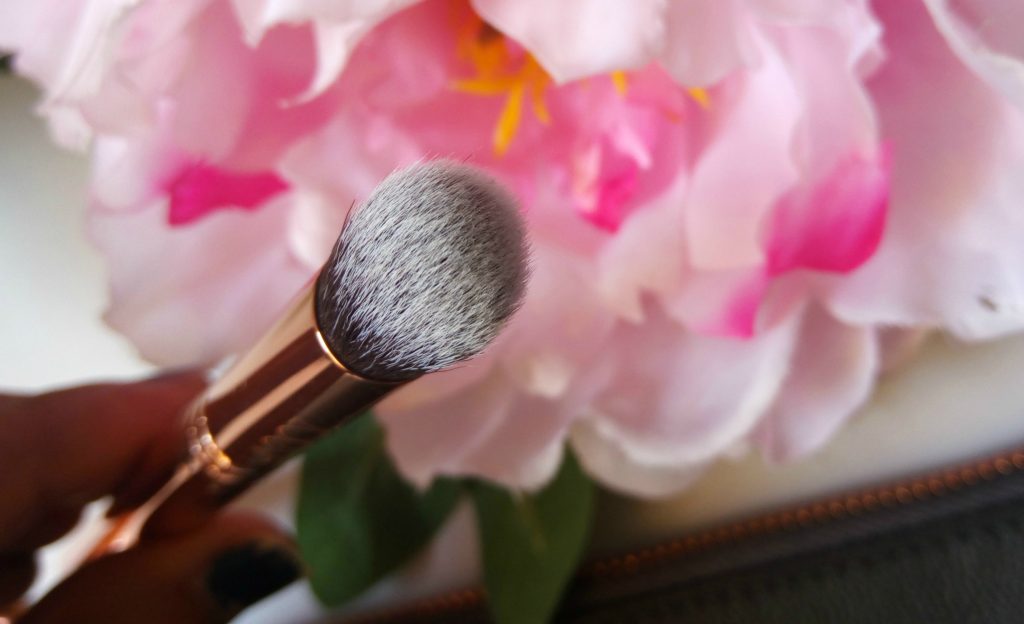 114 Luxe Face Focus
I use it to apply highlighter and powder. It is perfect for setting the under eye area and also to sweep away the excess powder from your face. The bristles are very soft enough to apply the powder highlighter too. It's easy to blend out as well. It's not like some of the brushes that are quite densely packed making it difficult to blend .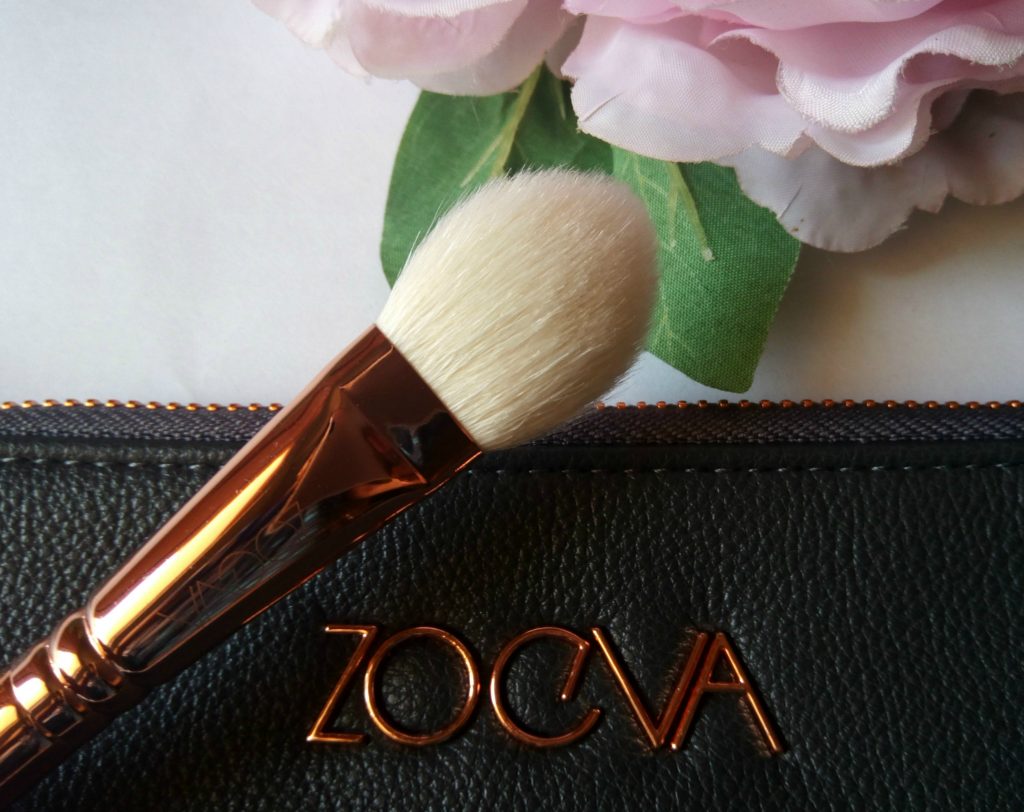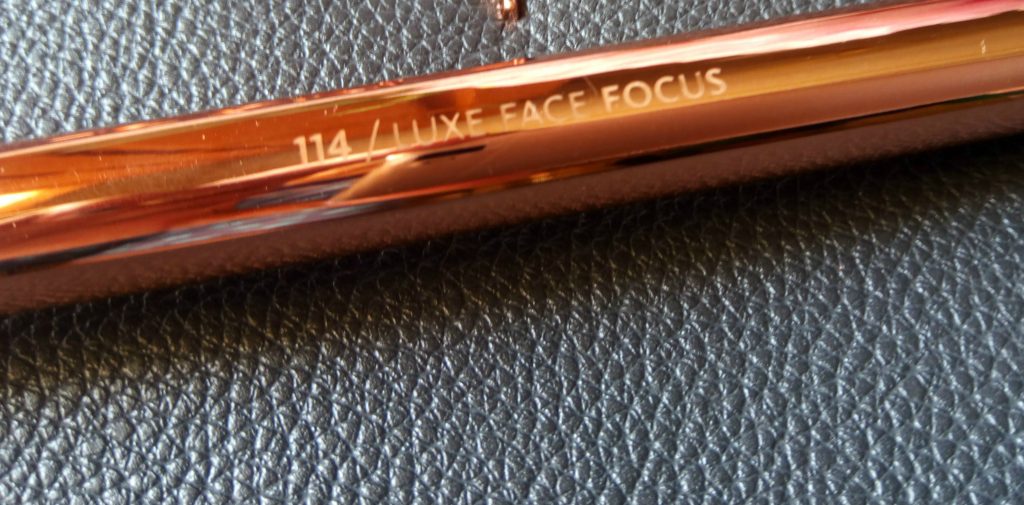 103 Defined Buffer
I use it to apply and blend liquid foundations. its the angled version of the typical flat top kabuki foundation brushes.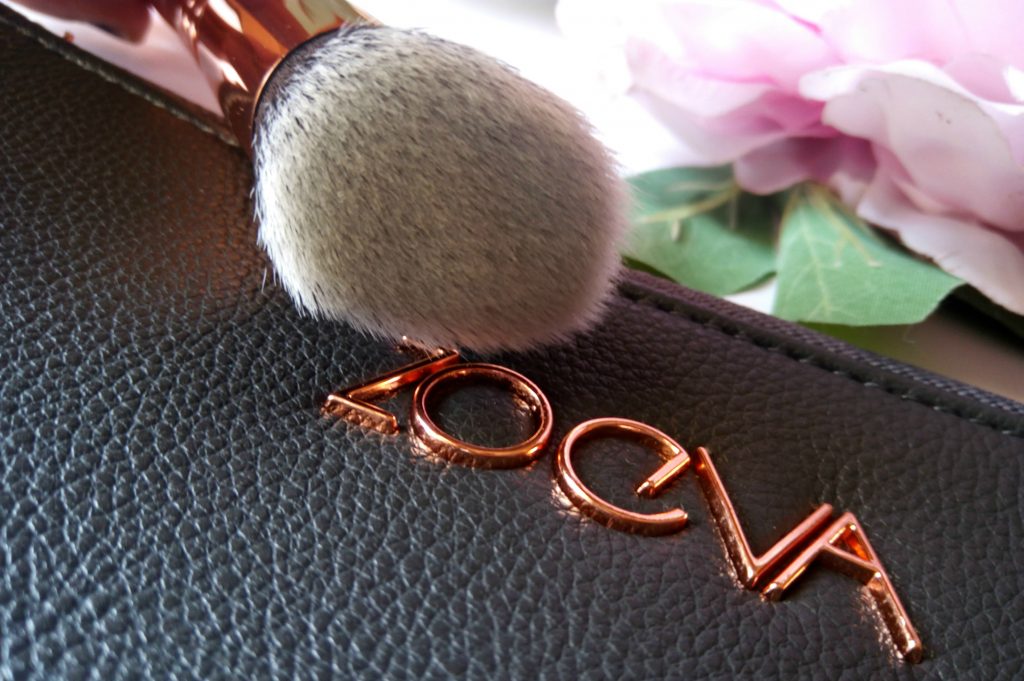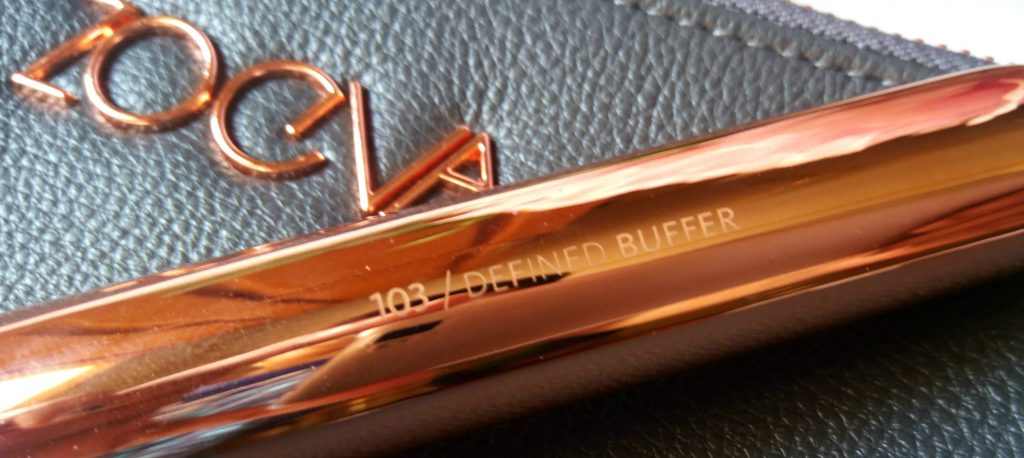 109 Face Paint Vegan
Contour using liquid and cream products. I use it to contour and then blend the product nicely to get that chiseled look.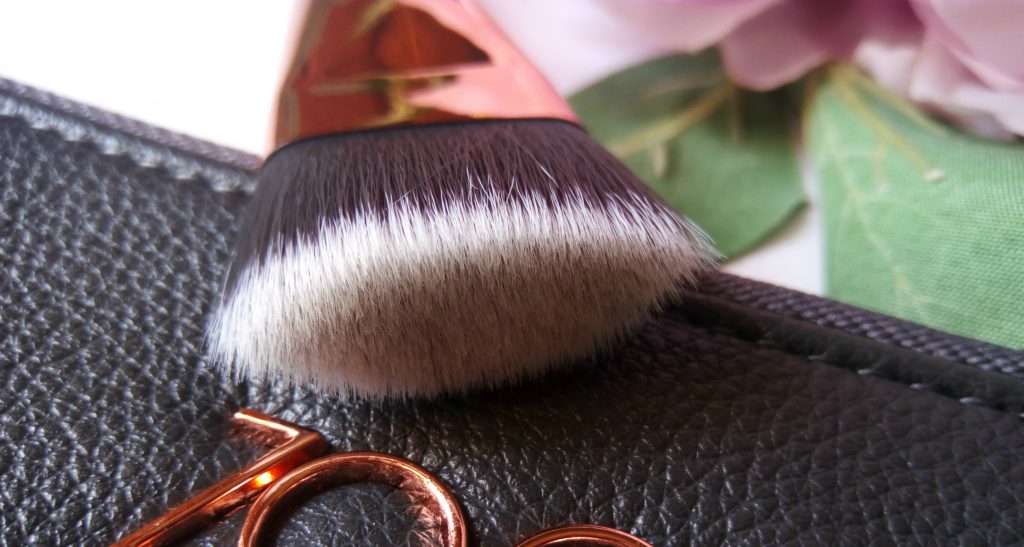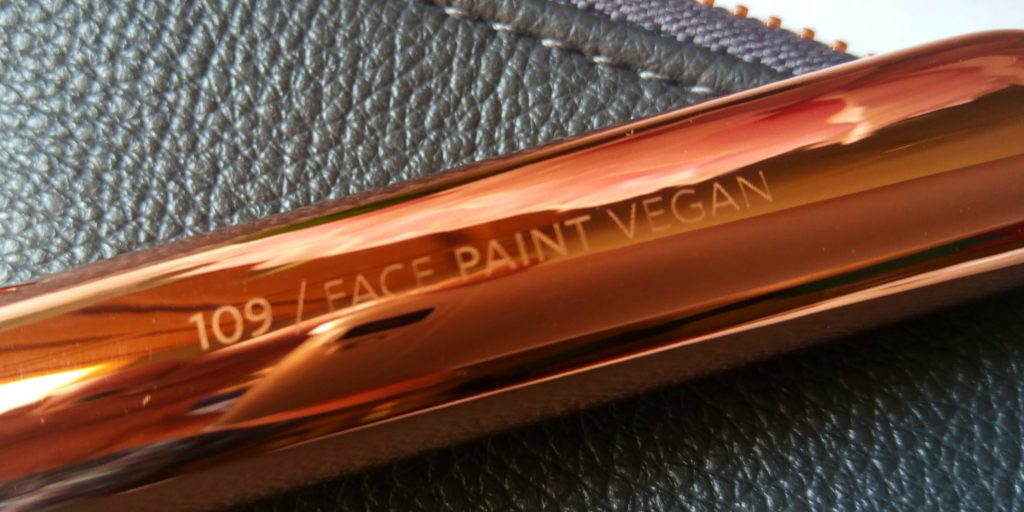 129 Luxe Fan
Apply highlighter and sweep away the fall outs.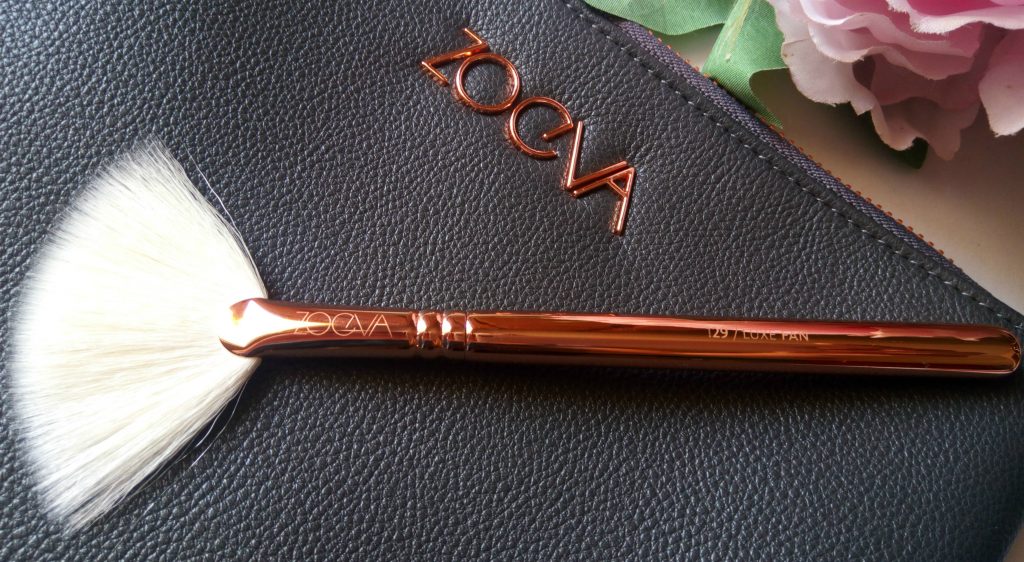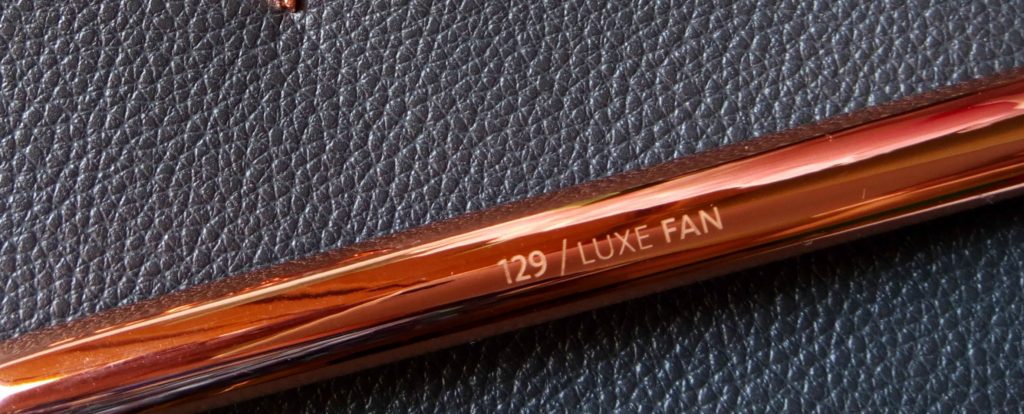 Overall, I am really impressed with the quality of Zoeva brushes. Every brush head is very soft and is of high quality. EUR 90 can seem a lot to spend on makeup brushes; However, if you break down – each brush + brush pouch is about less than EUR 9. That is very cheap considering these are of such good quality. The brush pouch is large enough to be used as a makeup bag. These are such a great gift to yourself or to gift your best friend or that special someone. The design is very classy.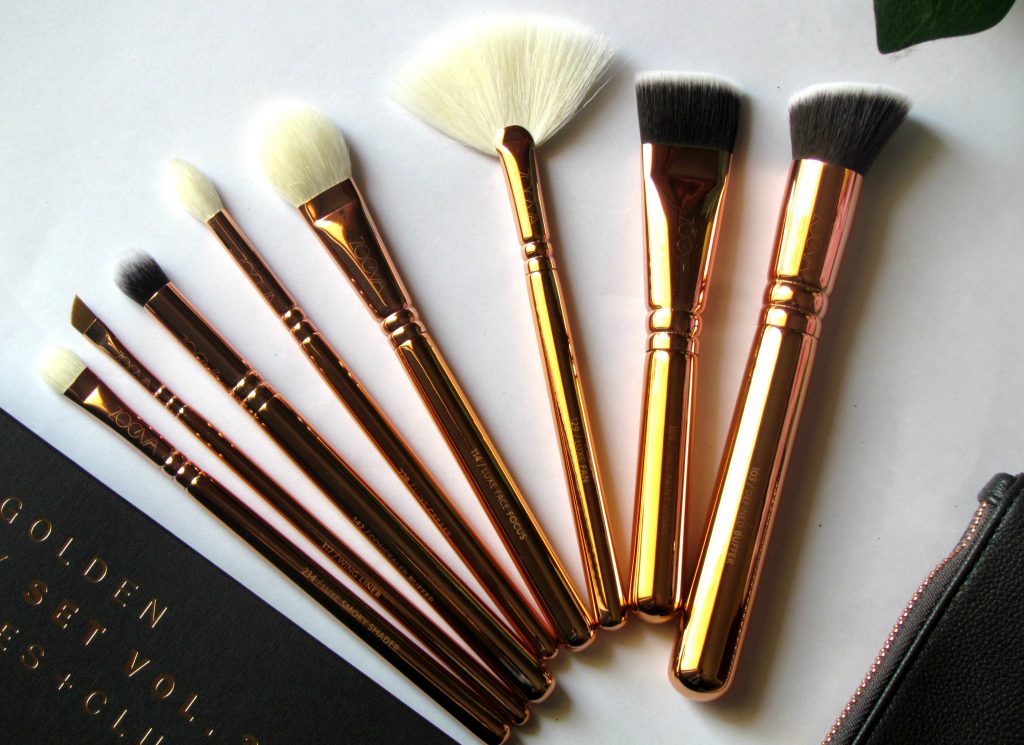 Easy to clean and dry. These are crafted using the softest of synthetic bristles and housed in the most stunning rose gold- Why waiting, This is the perfect gift ever!
Also Read – Zoeva Rose Golden Blush Palette Review
** Product sent by the brand PR. However, my review is honest and unbiased as always