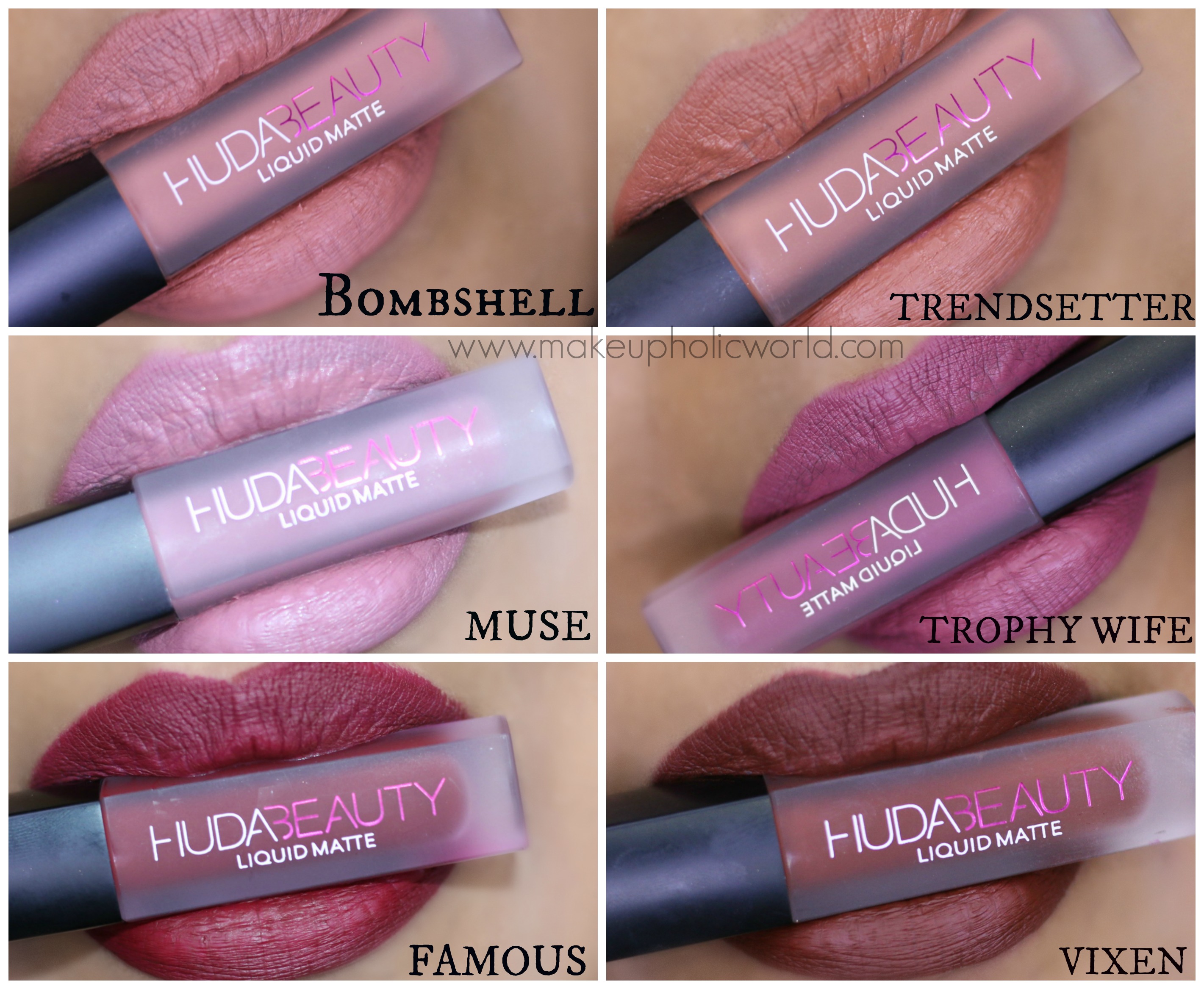 Makeup artist, YouTuber, and entrepreneur Huda Kattan has launched the ever amazing Huda Beauty Lip Contour Sets @ Sephora  for us to swoon over. Anyone who never had the opportunity to try her full sized versions of liquid lipsticks – This is a great gift for you! For just USD $24.00 each – these sets are perfect for any girl like me who have an affinity for miniatures and special deluxe editions of lip products!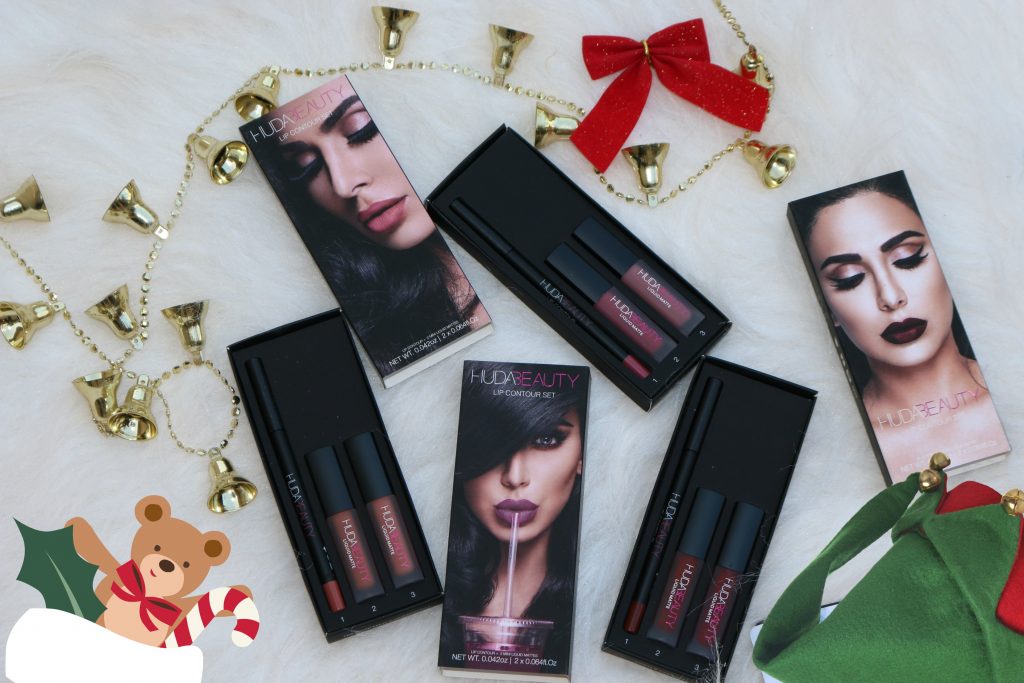 These 'Sephora Exclusive' Huda Beauty lip contour sets – comes with a full-size pencil and two mini Liquid Mattes.
  You can choose between the following color pairings:
Trophy Wife/Muse (a soft pink and mauve), Vixen/Famous (a burgundy with rust), or Trendsetter/Bombshell (two slightly different nudes.). In today's post I am reviewing all these sets with hand & lip swatches for you all. I hope this post will help you to see how each Huda Beauty shade look on warmer/medium Indian skintones like mine. Hope you enjoy it!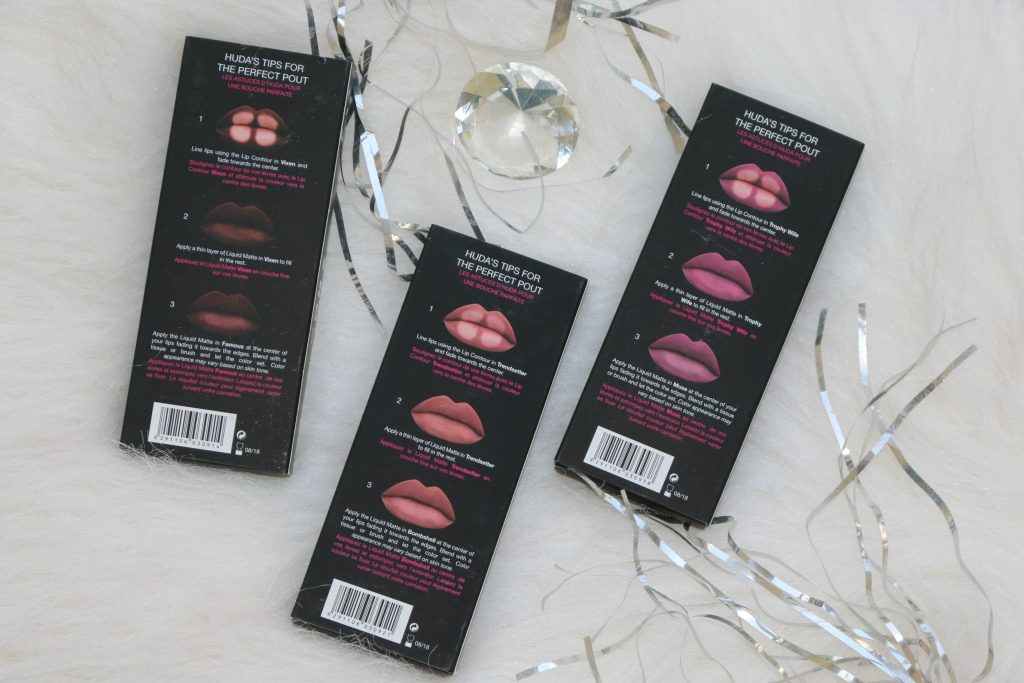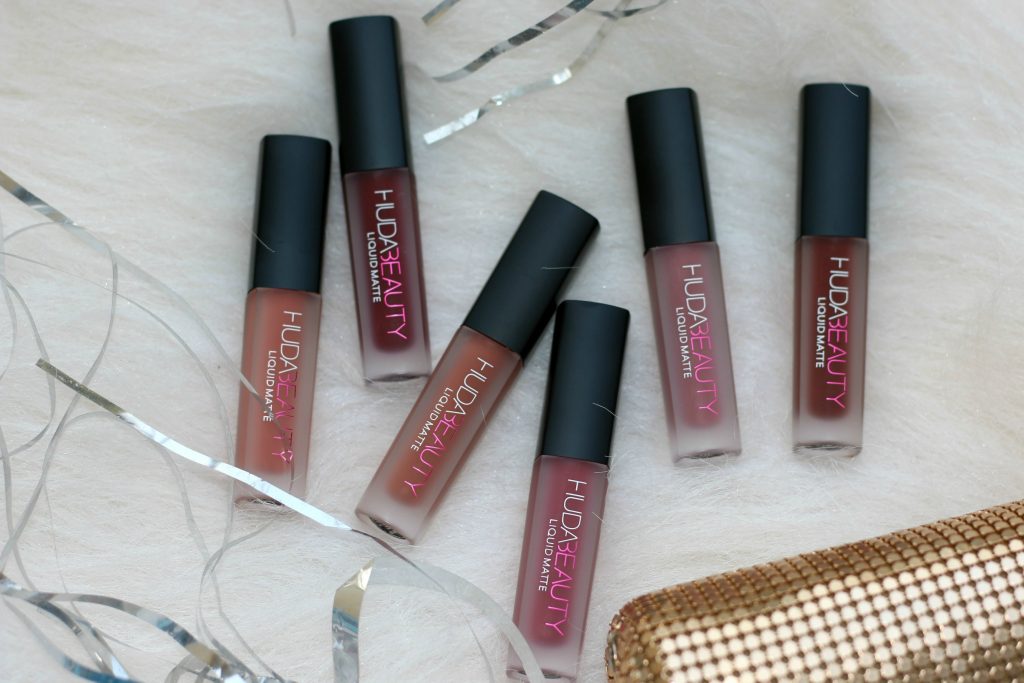 Size Comparison w.r.t other liquid lipsticks – Honestly, I can't get over how stunning these mini versions are – Full Sized Liquid Mattes are 5 ml /0.16907 fl.oz each; These deluxe miniatures are 0.064 fl.oz/ 2 ml ; Pretty good size compared to the super tiny Kylie Holiday miniatures which are 0.02 fl oz./oz. liq/0.65 ml.. Stila Cosmetics holiday miniature sets are 0.03 fl.oz each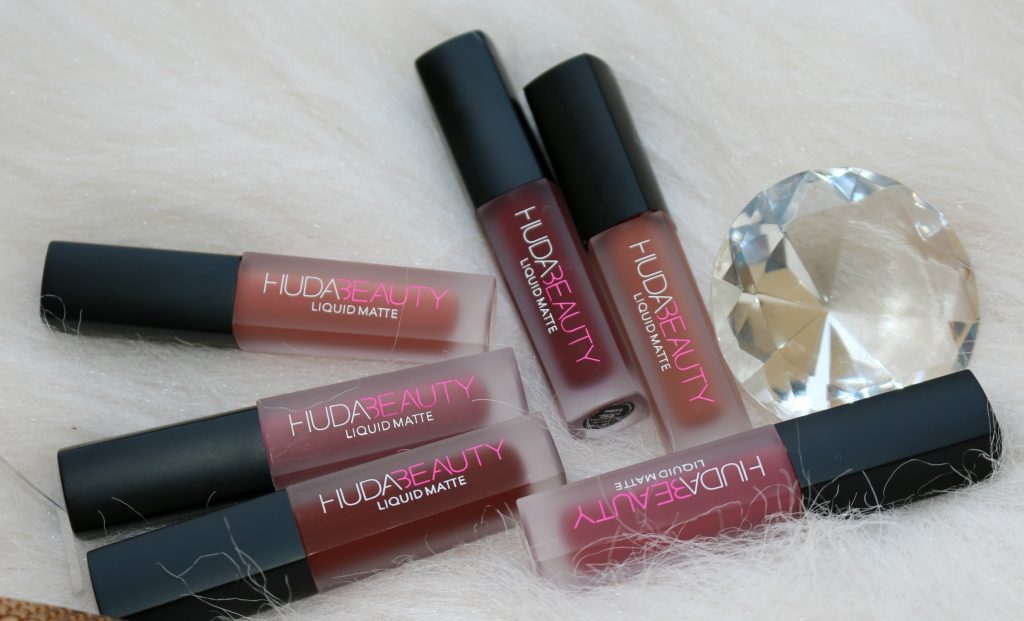 Packaging of the liquid mattes are a square cut tube with a doe-foot applicator. Quite sturdy packaging. The shade name is labelled on the tube. The lip contour sets look beautiful together in a velvety box featuring Huda Kattan wearing Signature versions of liquid mattes. She look stunning in the pictures and I love to keep the boxes. Especially, when it's really pretty like this.
Shade, Formula, Fragrance, Pigmentation 
Liquid Mattes – Absolutely stunning shades altogether, isn't it ? – The formula of Huda Beauty's liquid lipsticks is super lightweight, which means they dry pretty quickly once you apply it..Formula goes on super velvety smooth.  If you plan to mix two or more shades for an ombre effect or a customized color, You got to be really quick. You have to finish the mixing and applying within a minute to avoid the product getting dried. Formula goes on super smooth on lips. Gives a smooth, streak free application. The applicator is perfect for filling in the lips. Pigmentation is really intense. One swipe is all you need. Consistency of this liquid matte is super lightweight and thin. Super pigmented and cover even the pigmented lips in one swipe. It does take a couple of minutes to dry to a matte finish. Feels really comfortable on lips. I wore it for over 7 hours without fading/ transferring. It survived a full meal along with juices. Another thing I noticed was the smell. It's a very strong vanilla scent that fades away after applied. I don't mind it as it fades off. Non-drying, featherweight, densely-pigmented and with a stunning, suedette finish, there's nothing about Huda Beauty's Liquid Mattes I'm not obsessed with.
Lip Contour Pencils – are so creamy and glide across the lips. They remind me so much about the Kylie Cosmetics lip pencils in her lip kits. Each lip pencil in the set is the exact same shade as the liquid mattes and it matches perfectly. The back side of the box comes with instructions on how to complete the contoured lip look in 3 easy steps.
Now, Let's move on to each set , see the hand & lip swatches etc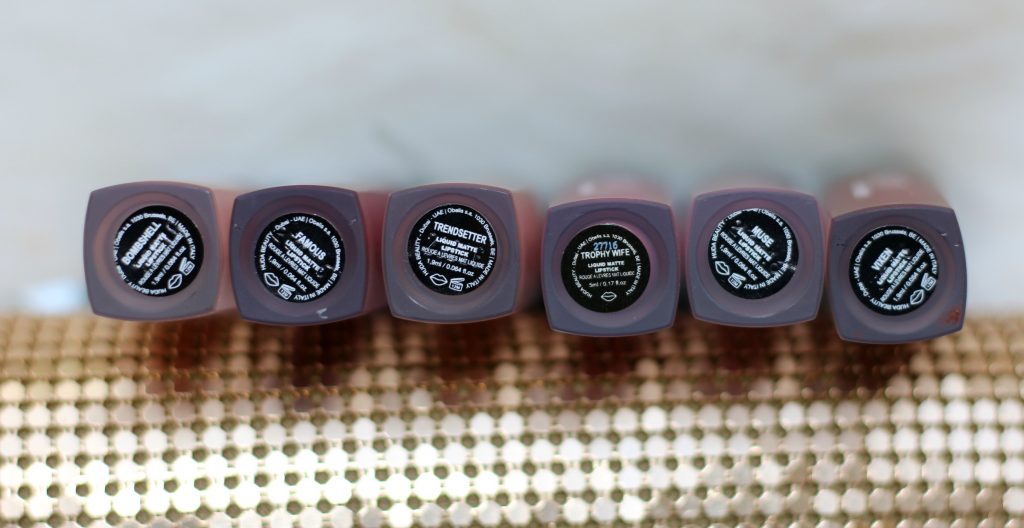 Huda Beauty Lip Contour Set – TrendSetter & Bombshell
Trendsetter & Bombshell are such stunning shades for nude lip lovers. Trendsetter reminds me a lot about Kylie Cosmetics Ginger Liquid Lipstick.
Trendsetter is such a gorgeous nude/ brown  shade that will flatter all skin tones, but will look different on every skin. I love how it looks on my skin and it's one of my favorite shade.
Bombshell is the subtle pink nude shade I have. Not very flattering on my medium skintone. You can make it to work on medium skin tones when you wear a darker lip liner underneath. But I like to use Bombshell to create that ombre effect using a darker shade.
More Pictures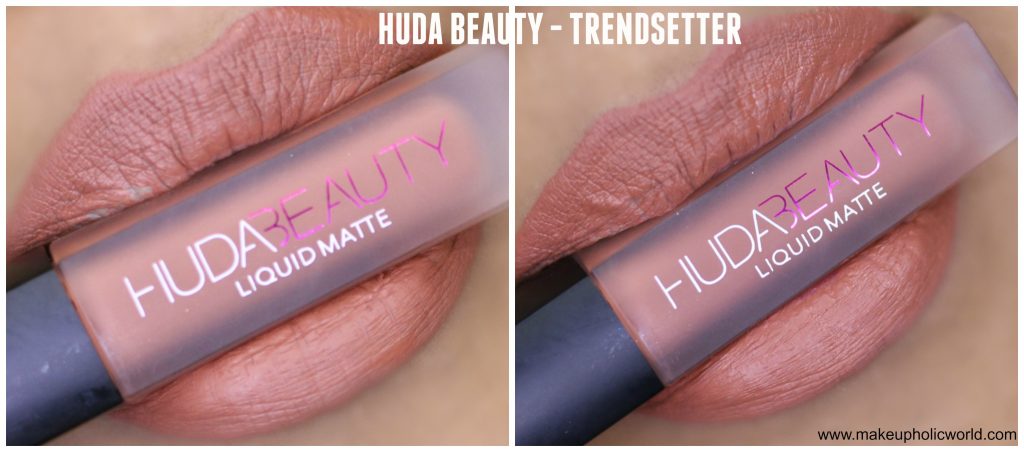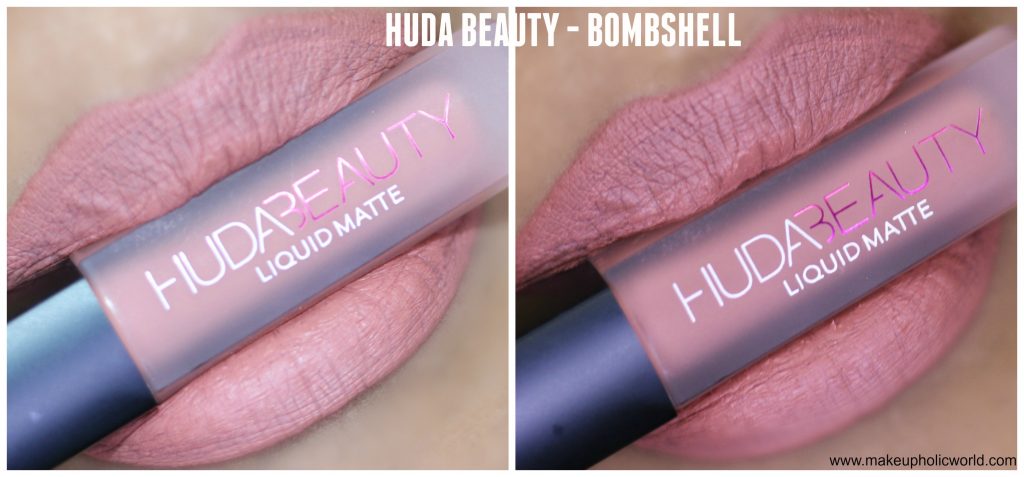 Huda Beauty Lip Contour Set – Trophy Wife & Muse
I got a favorite in this set as well – it's Trophy Wife. I really love how it looks on me. It's described as a rosewood shade. If you are looking for a stunning pink shade – Trophy Wife is the answer.
Muse is an everyday nude pink shade that I like.
The lightweight formula of these glides on a thin coat of color that intensifies as it sets to a matte, transfer-free finish with good staying power.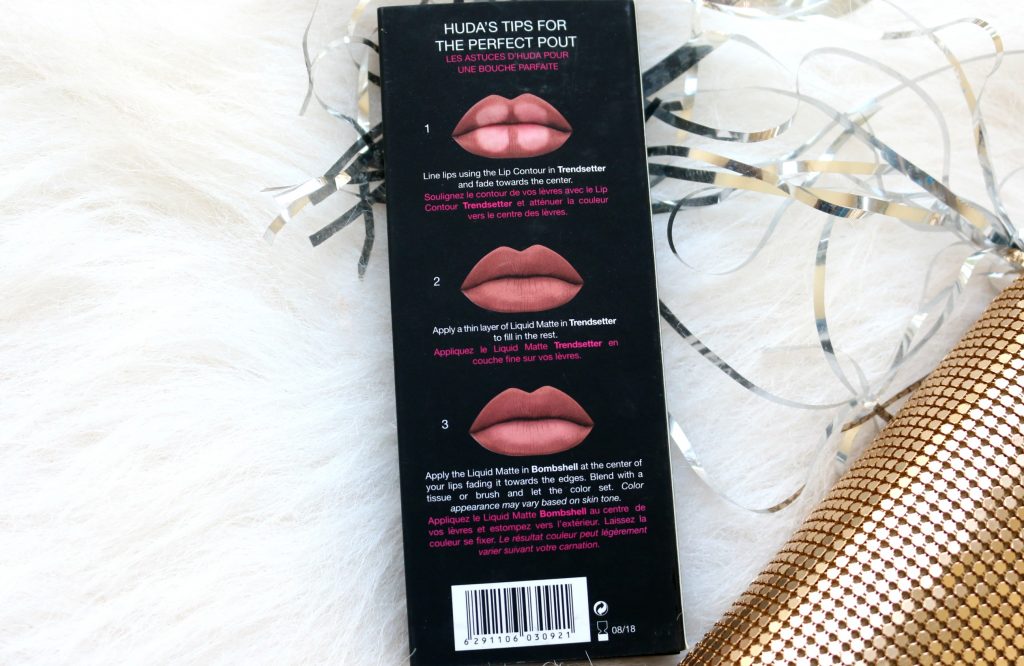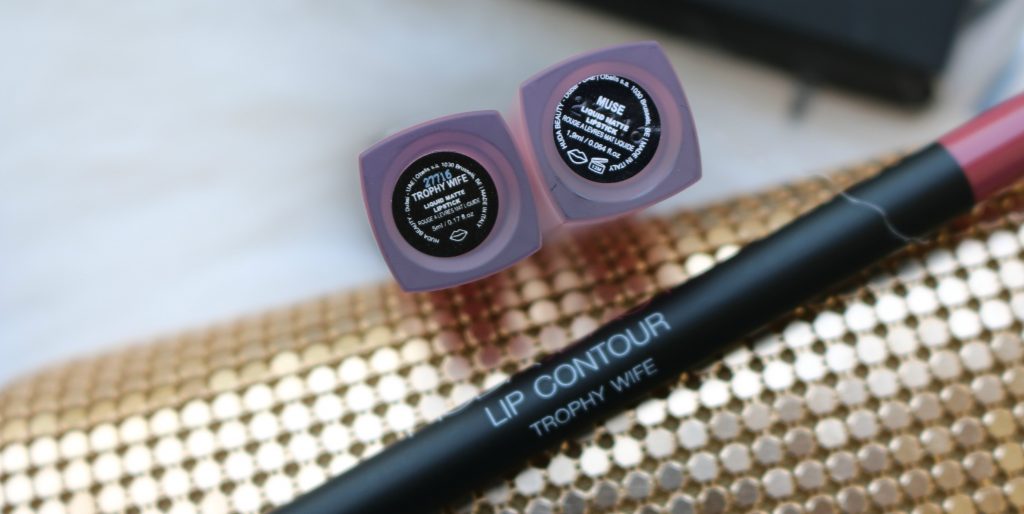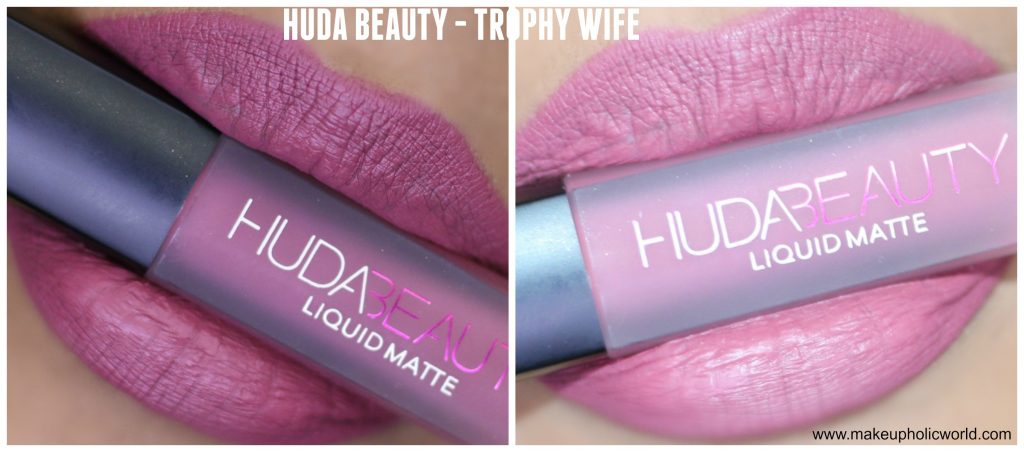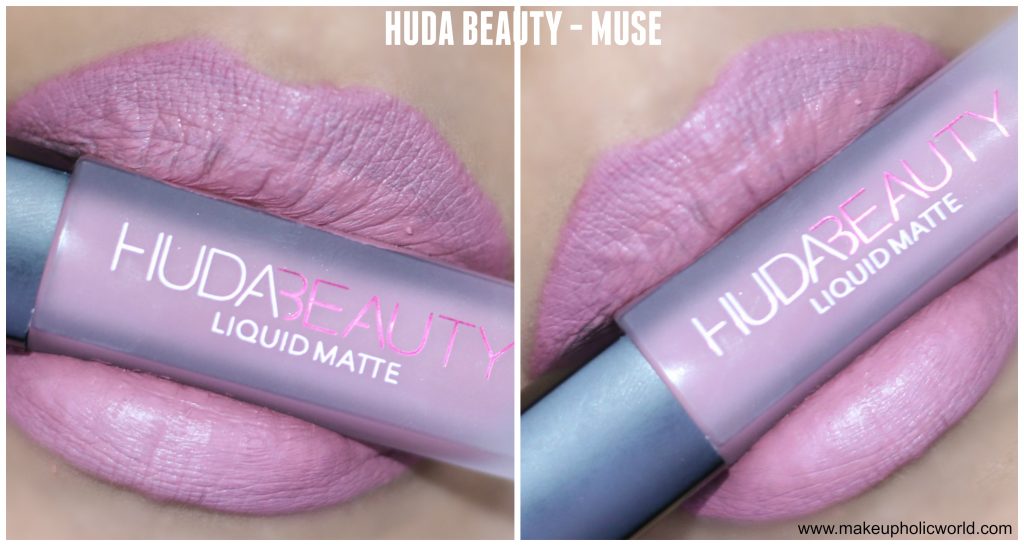 Huda Beauty Lip Contour Set – Vixen & Famous
Are you in search of the perfect looking fall lip colors or the perfect Christmas/Party lip color ; Do you like that vampy looking lips – Here is the perfect match for you ; Vixen & Famous are such darker stunning shades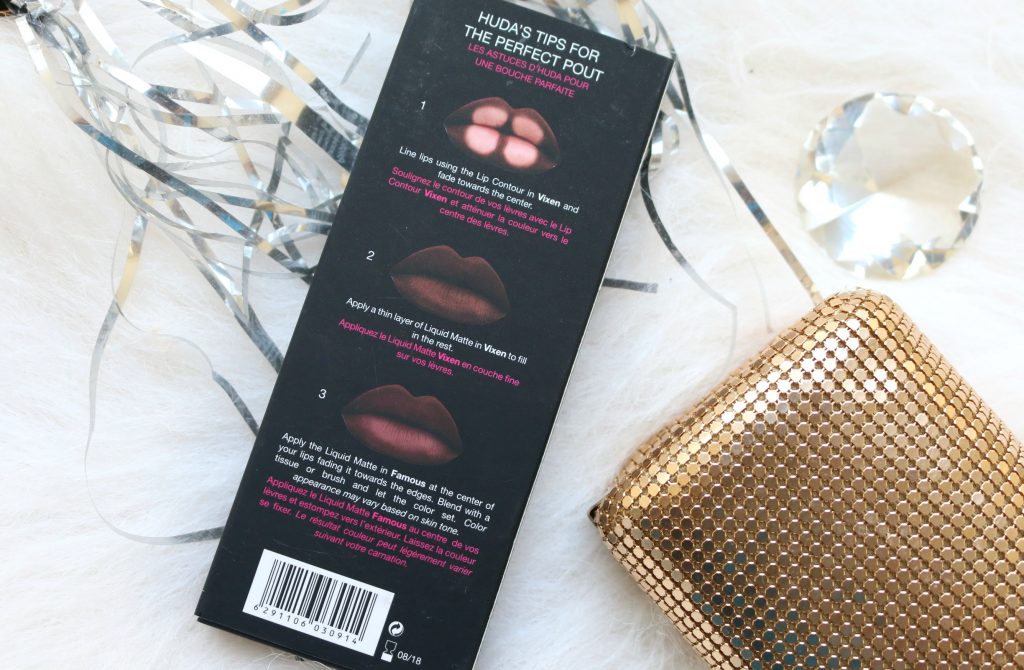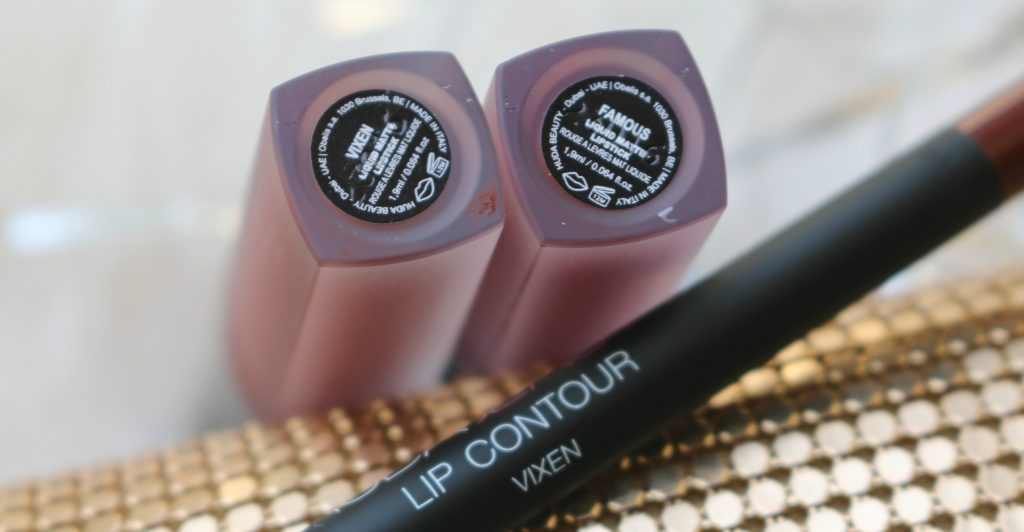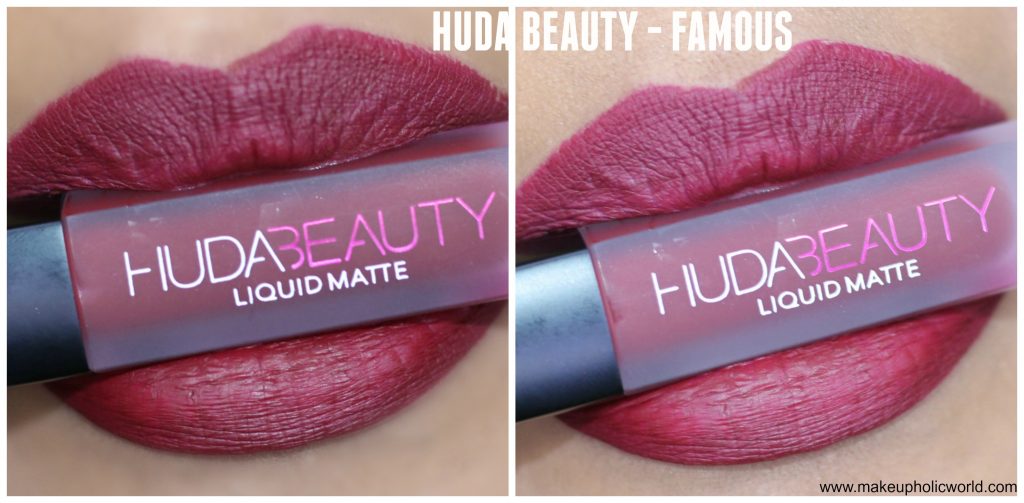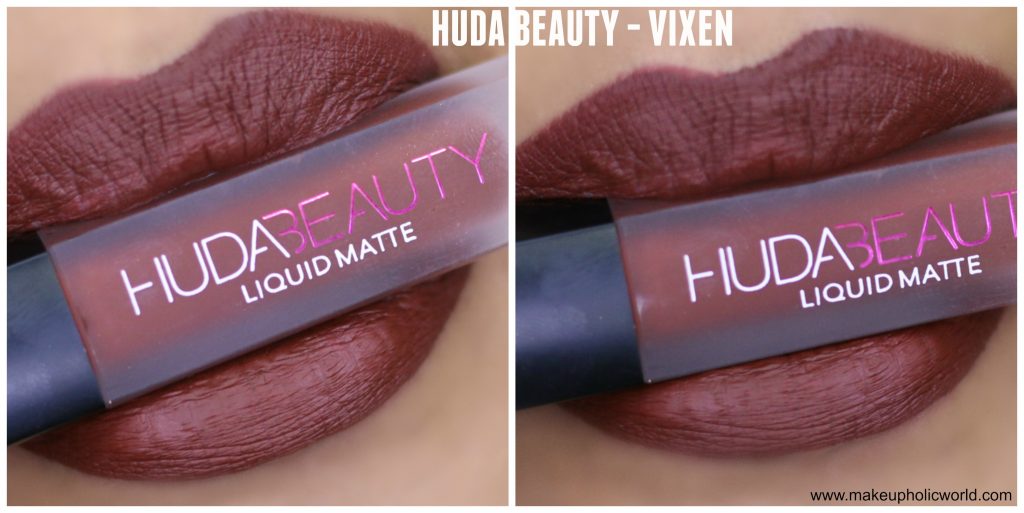 Huda Beauty Lip Contour Pencils – Trendsetter, Trophy Wife & Vixen

These are the 3 lip pencils that come in the lip contour sets.Lip contouring is a fairly new trend and many people still do not know about it. Just like the face, lip contouring is done to enhance the shape of the lips, to make them look more plump and bigger. And this is done using different lip shades. These lip contour contour pencils are great in filling in your lips giving them the perfect shape. Here is a short video by Huda on how to master lip contour.
https://www.instagram.com/p/BE_WXKBK6Q0/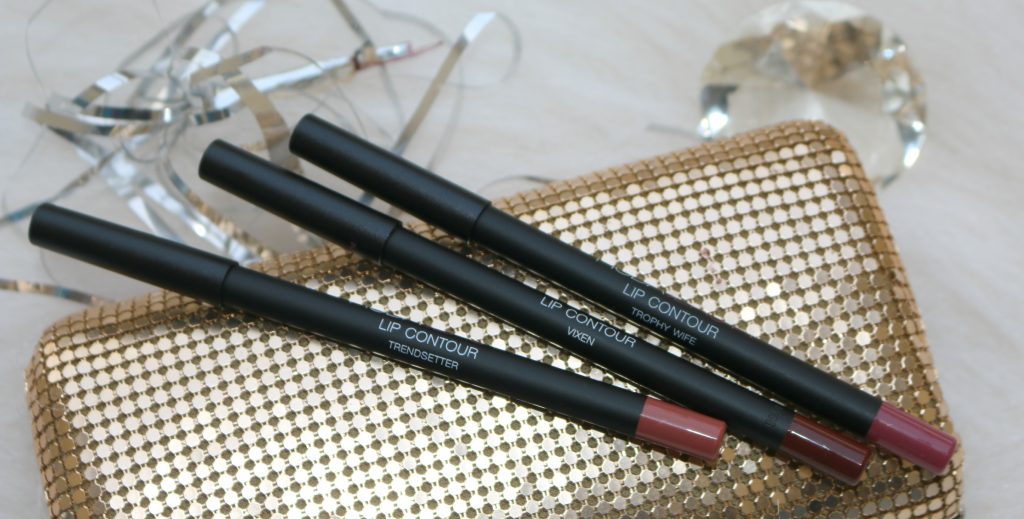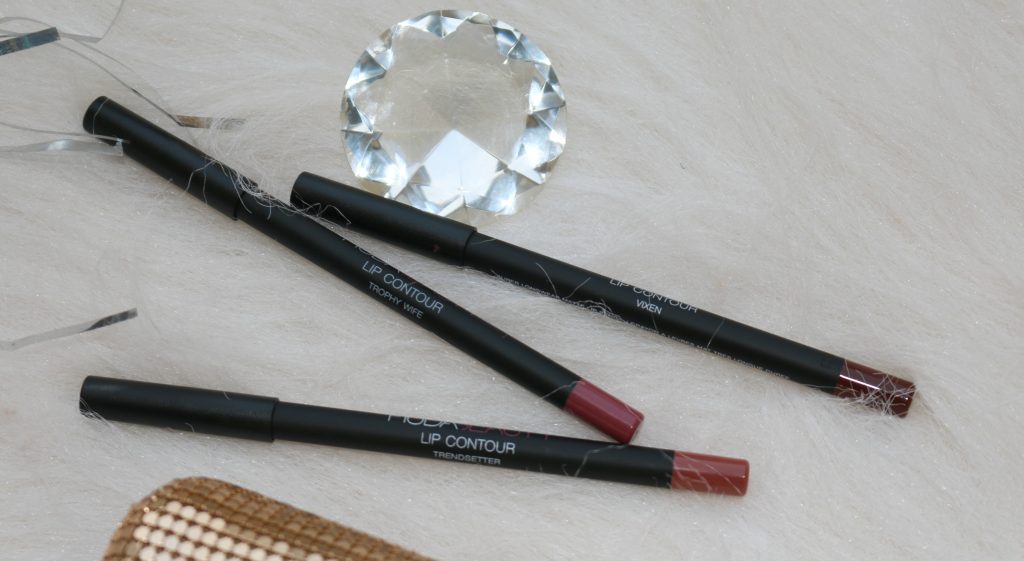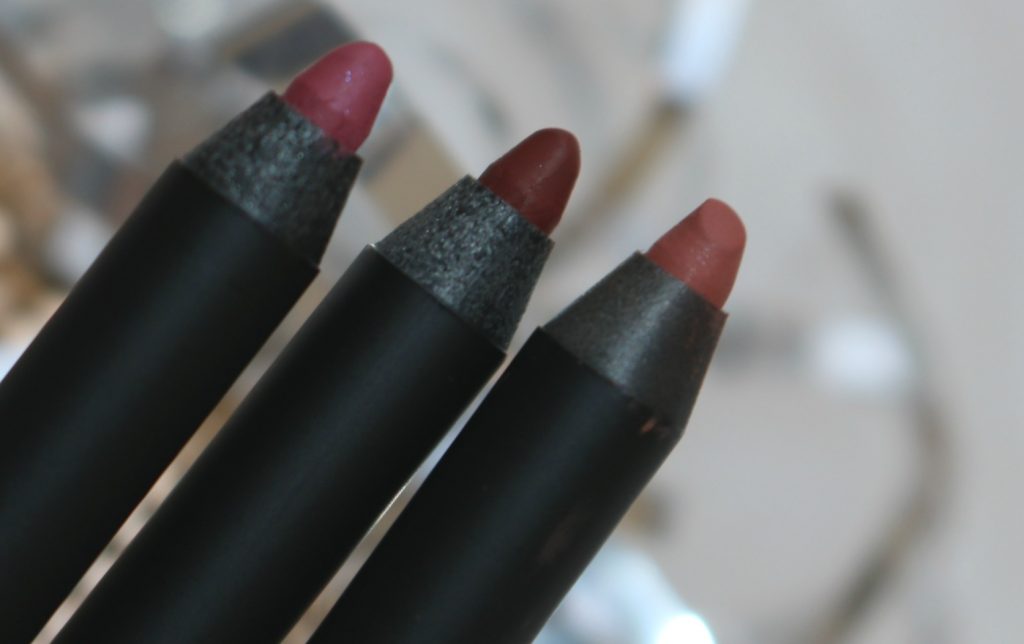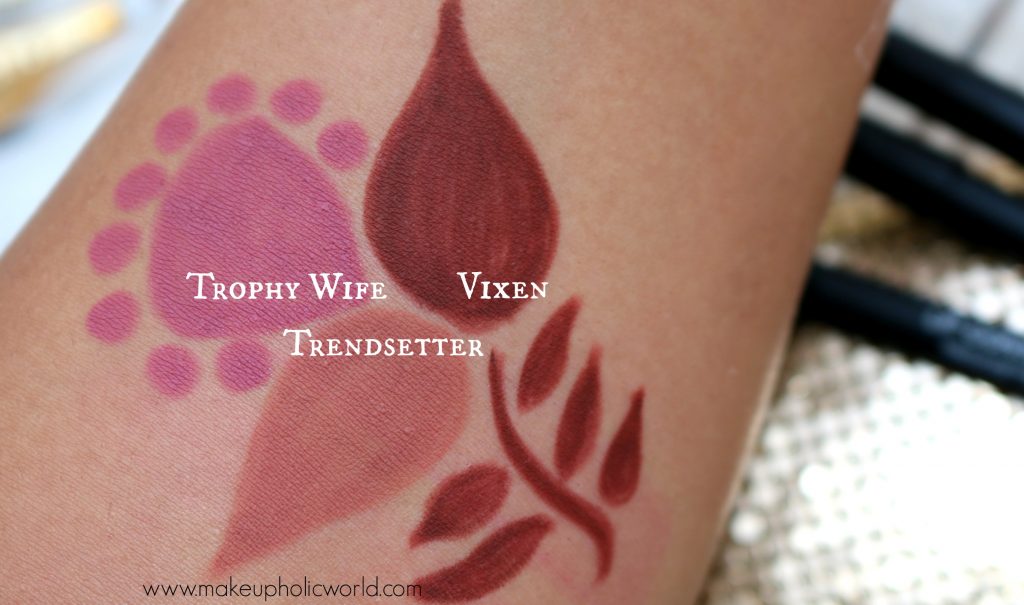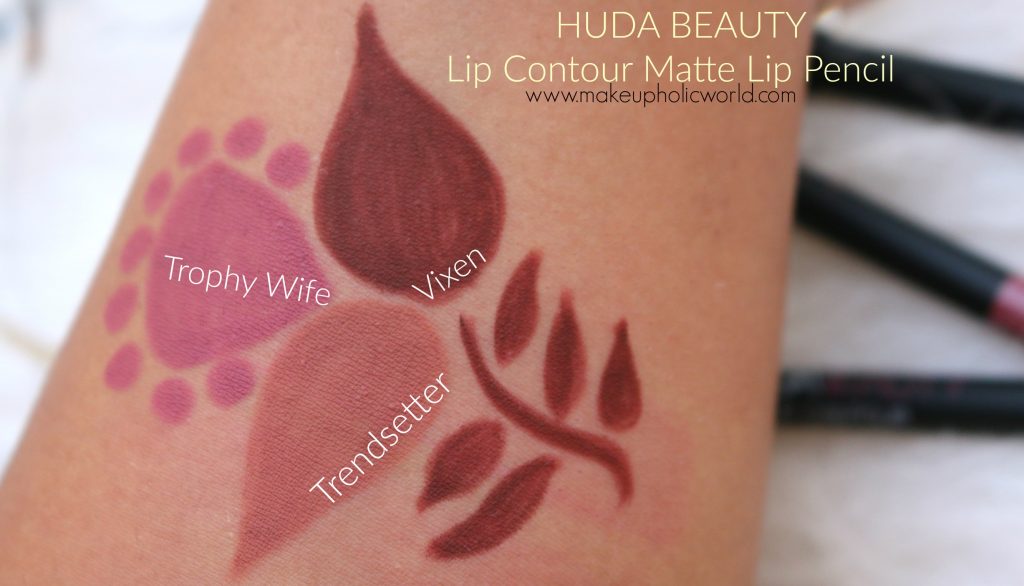 Hand Swatches of Huda Beauty Liquid Mattes
Here are the swatches of Huda Beauty Liquid Mattes.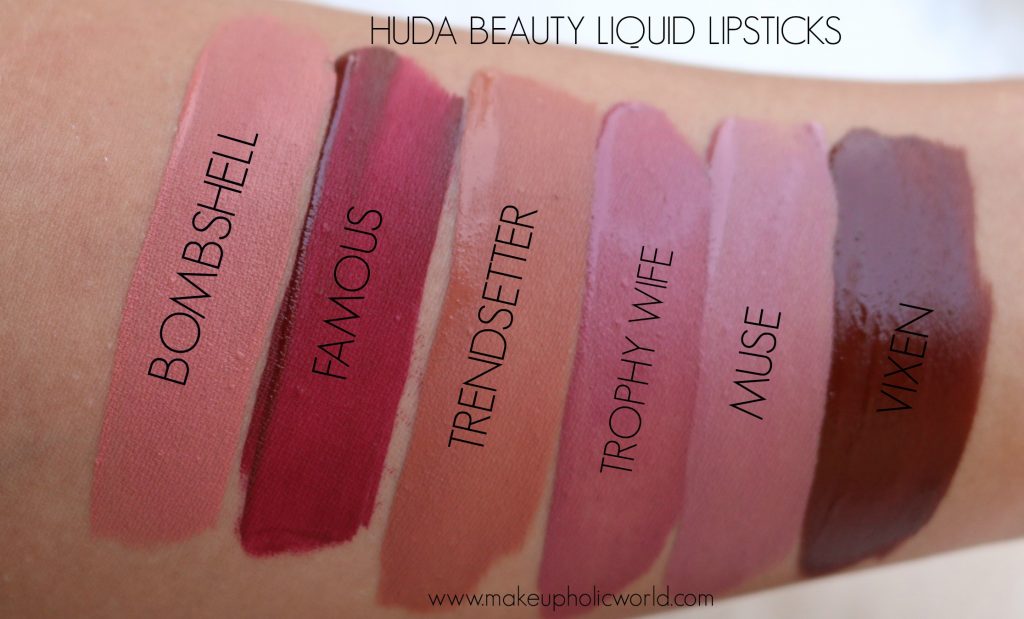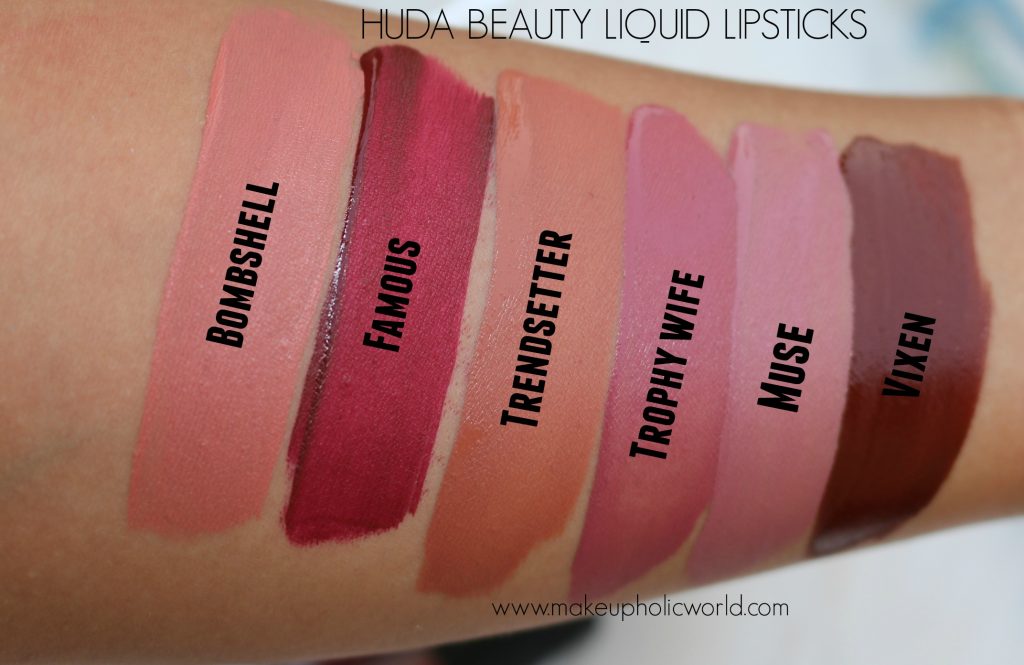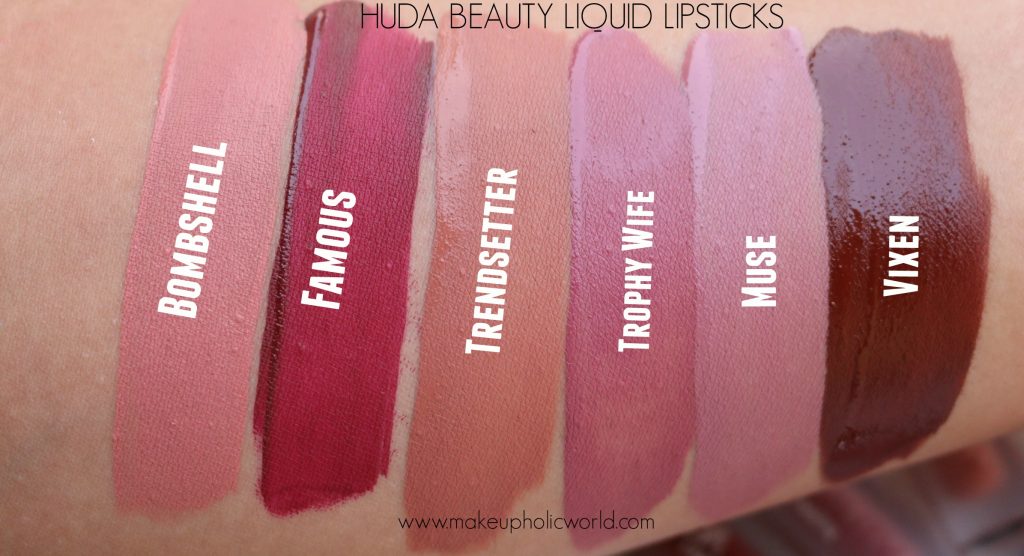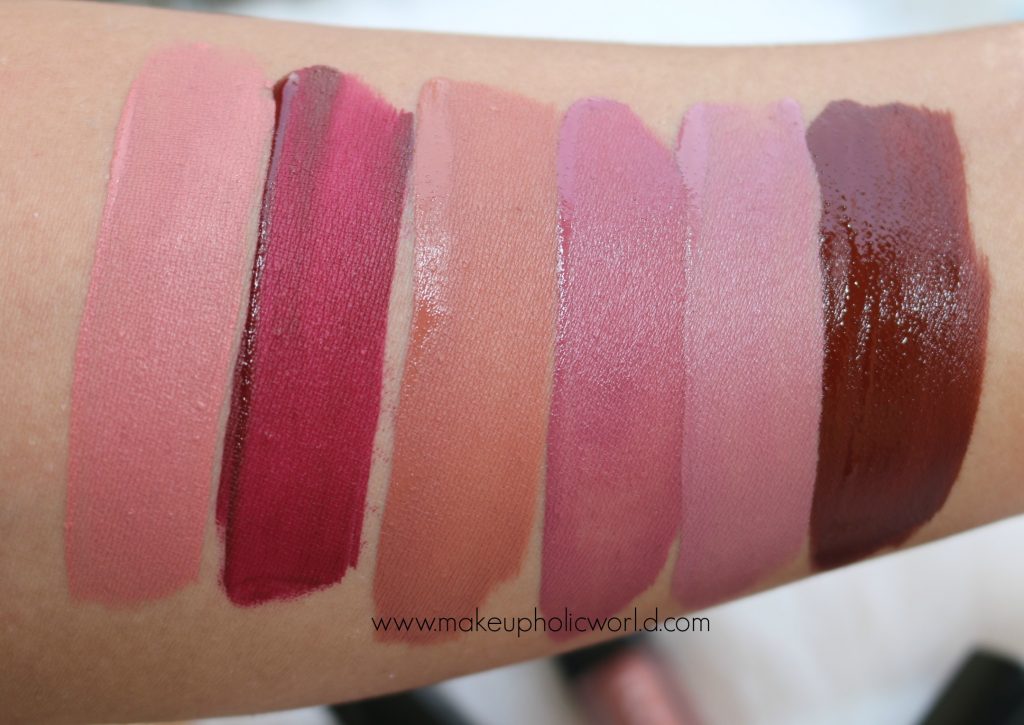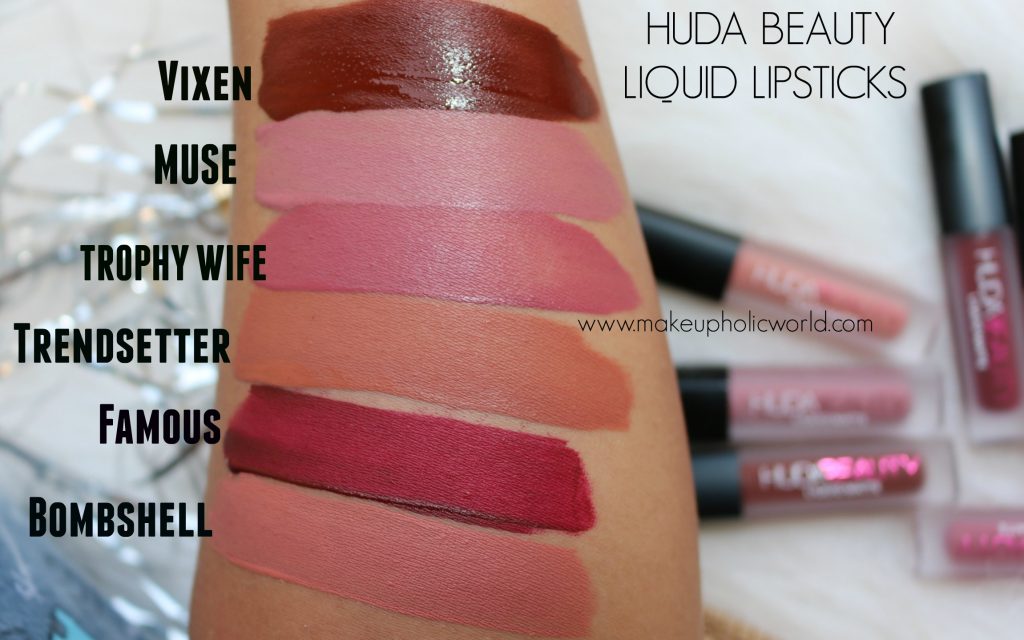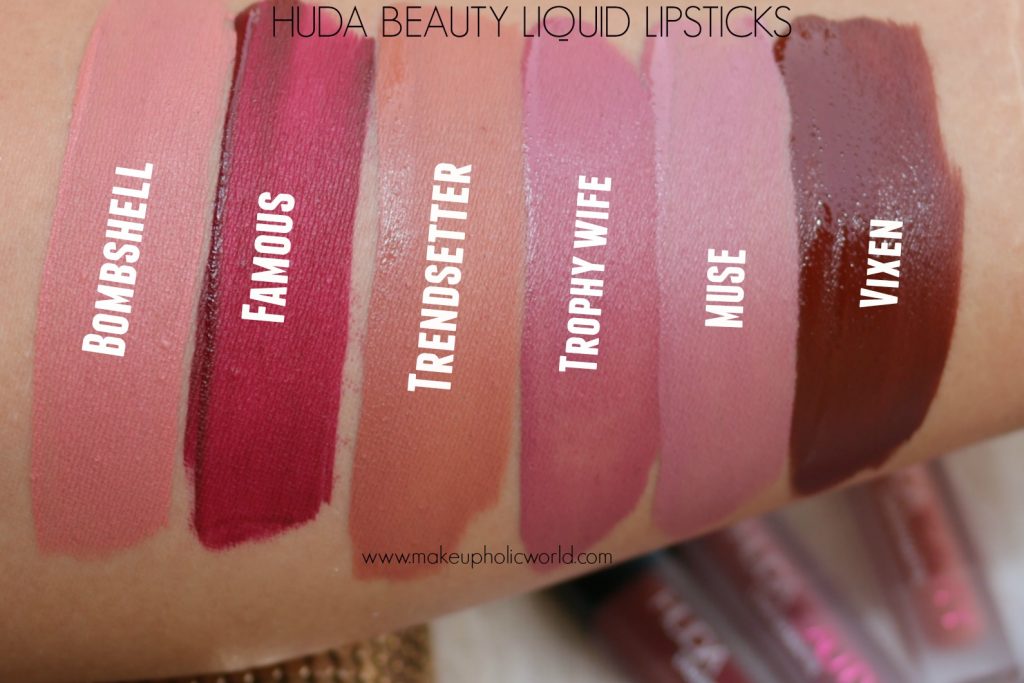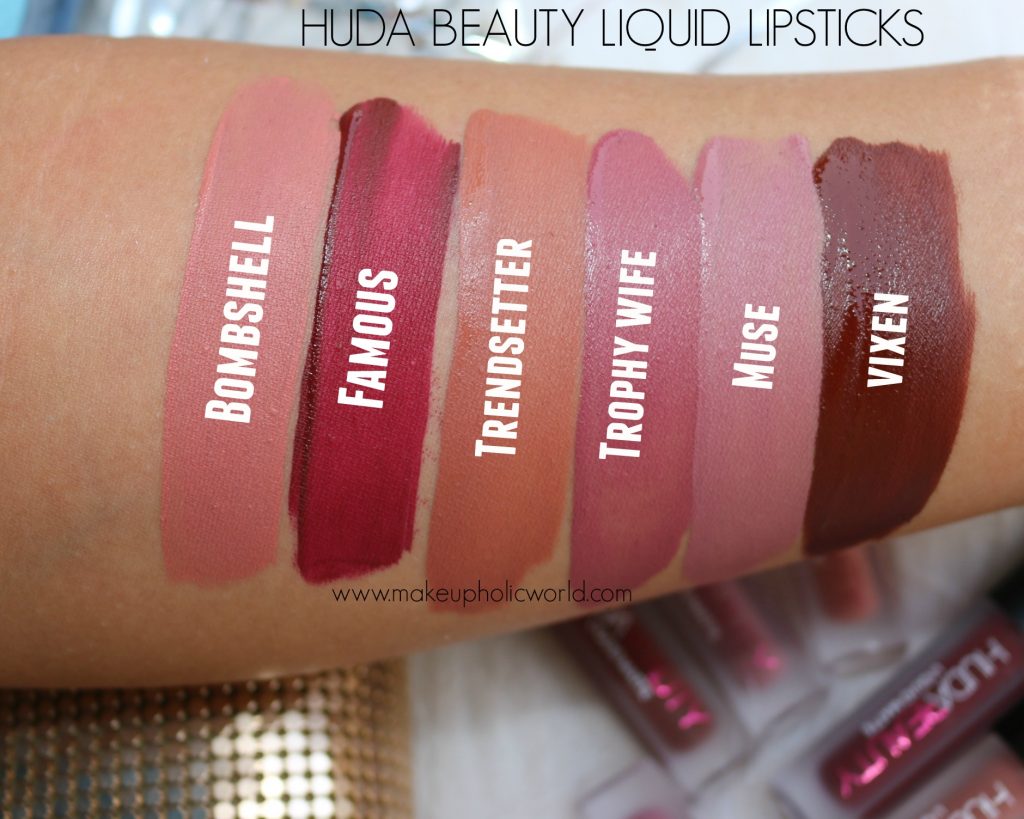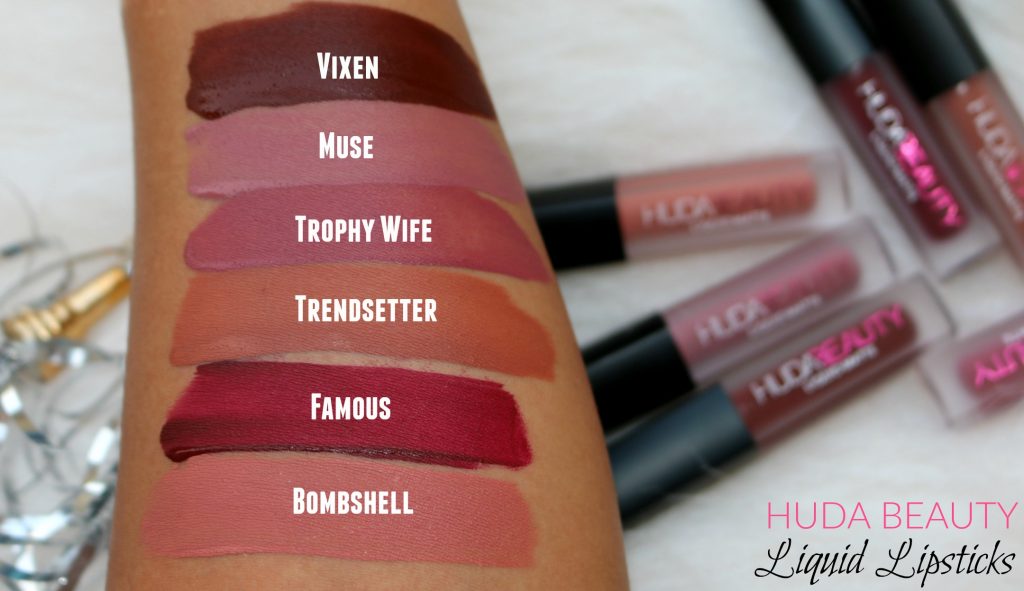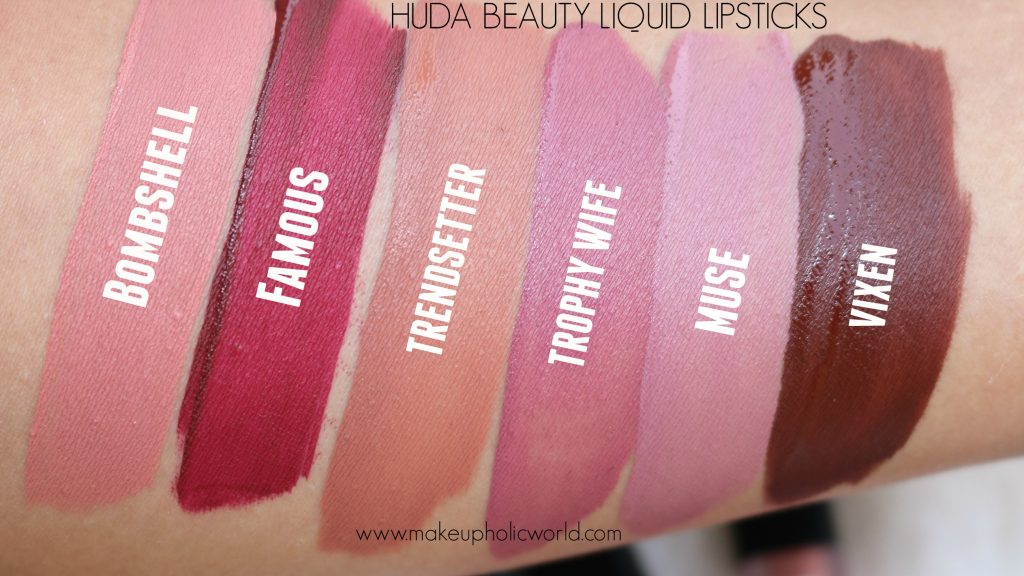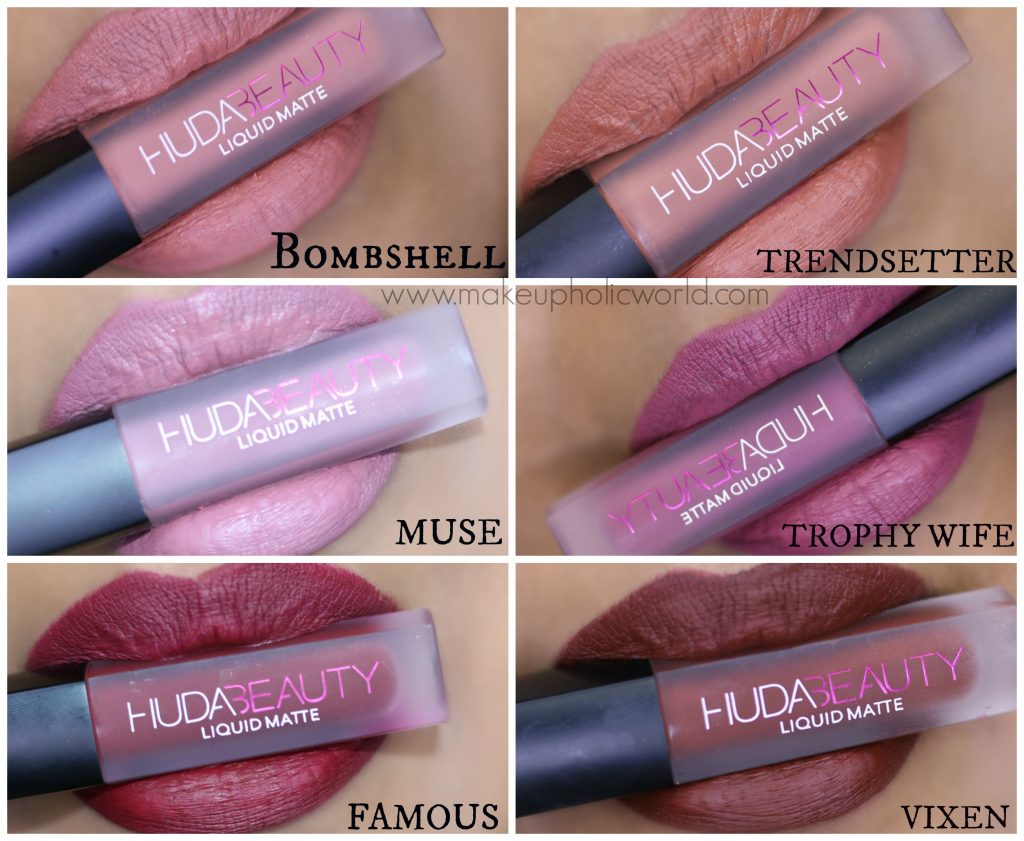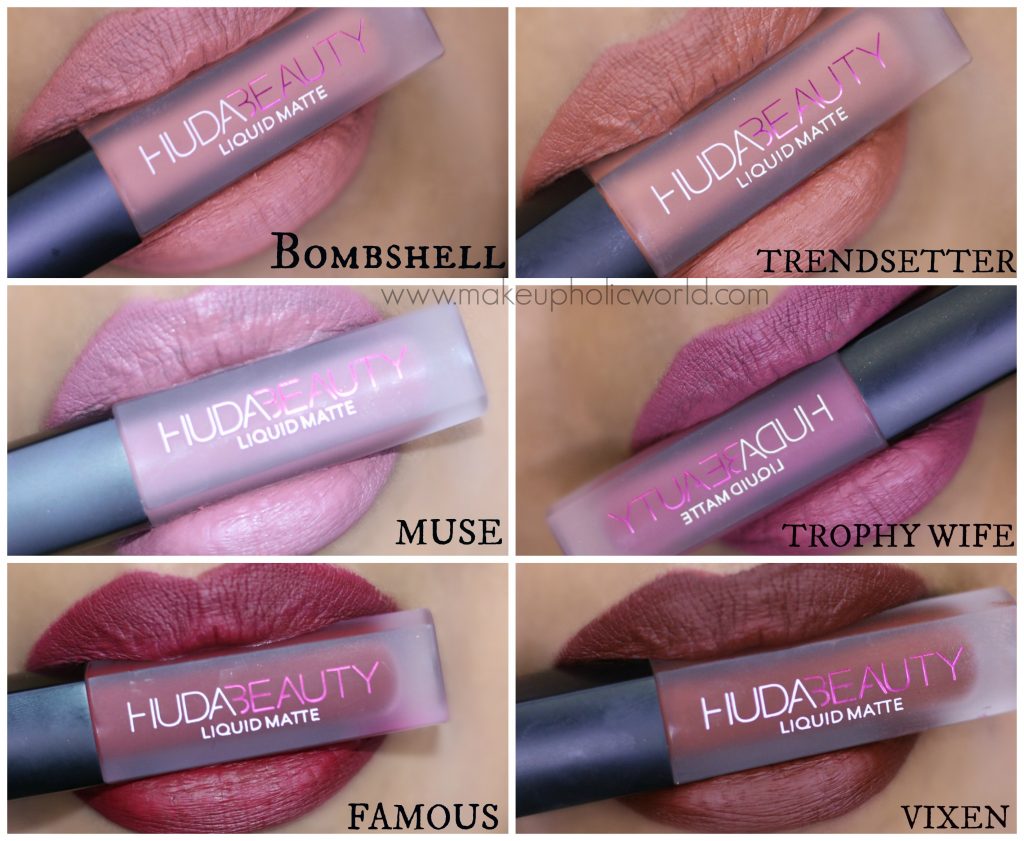 Overall, Huda Beauty Liquid Mattes are a super comfortable, non-sticky, long wear liquid lipstick formula that dries to matte finish with intense color pay-off and transfer-proof properties. These lip contour sets are exclusive to sephora and they are at the moment sold out online. But, can still be found at stores. If you can greab them- It's really great. These are a great gift to someone who love miniature versions of liquid lipsticks. These come handy and is travel friendly. whether its nudes, pinks, reds or browns. There is a shade for everyone. The consistency of the liquid matte is liquid-y; however the applicator is perfect for a precise application. The vanilla scent might be bothering for some of you. However, I found it quite ok as it fades off quick. These are formulated without parabens and phthalates. Huda Kattan says, They are infused with antioxidants and an exclusive complex to help maintain the lips' hydration.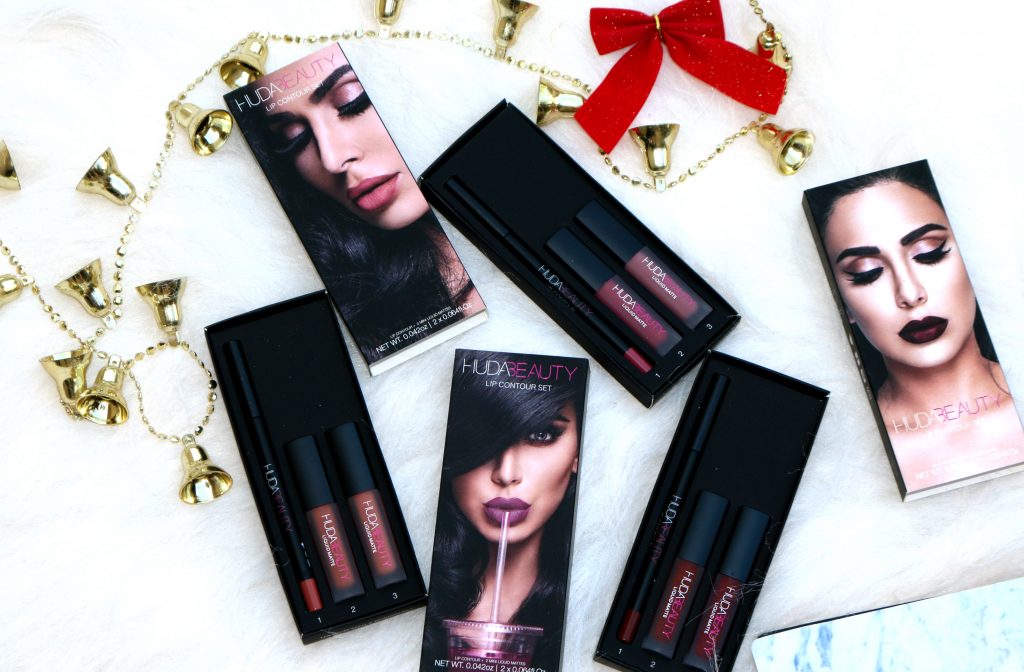 Have you tried Huda Beauty Lip Contour Sets ? What do you think of them ? Do let me know if you girls would like to see a comparison post of this along with other liquid lipsticks that I have.