Hi dearies..
Today I thought of reviewing one of my favourite product which I bought from Superdrug
This product really helped me in clearing all my acne marks which came recently…
This wonder product is Witch Naturally Clear Blemish Stick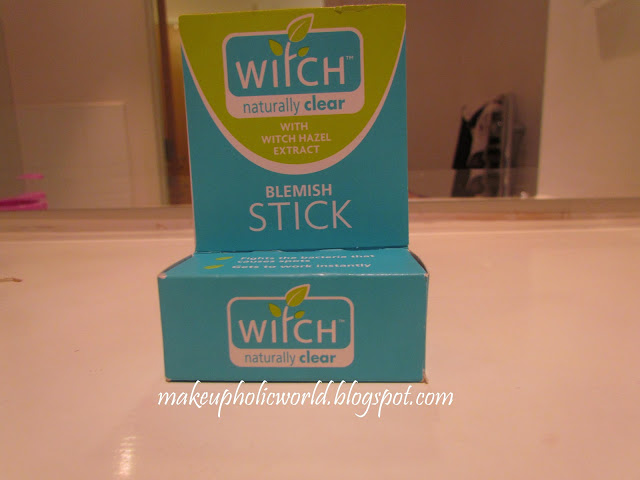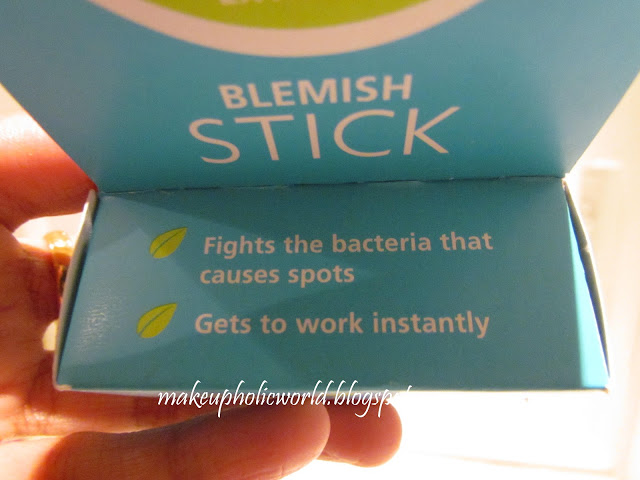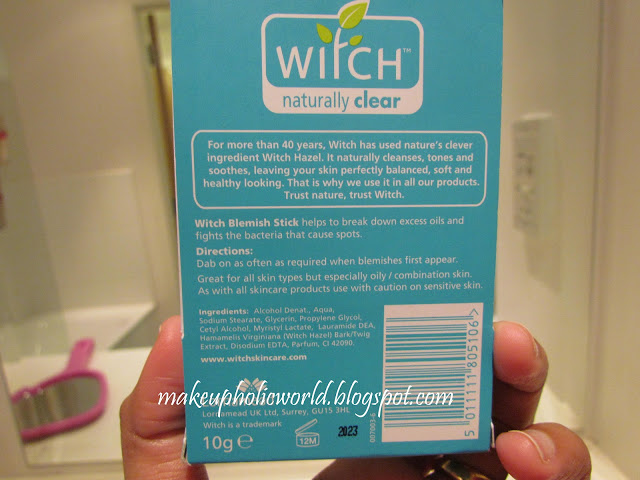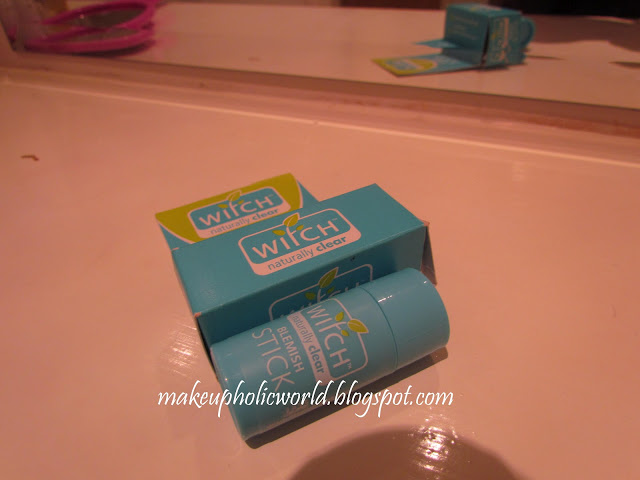 What Witchskincare claim about  Witch Naturally Clear Blemish Stick


The ultimate in blemish control, award winning Witch Blemish Stick helps break down excess oils and fights the bacteria that cause spots. Simply dab on as often as required, preferably as soon as blemishes start to appear.
–>Fights the bacteria that causes spots

–>Gets to work instantly
To know more about the brand click here
My views about the product
I really really love this small product.. It appears bluish, But it is like a clear balm and it can be dab on to the affected area.it immediately gets absorbed by the skin.
I really like the strong smell it has … reminds me of strong rose wine…hehehe 😀
It immediately fades after application. It works best with the combination skin and it is not suitable for sensitive skin. I immediately feel my skin heated up after application of this..But its a tingling feeling which I like..and most of the spot correcting acne products are like that ..gives that fresh mint kinda feel…It can be used at any time.I normally use this in conjunction with my tea tree products from body shop. I apply it before going to bed. 
The first time I used it, I noticed my spots had faded a bit but I wasn't sure whether it was miracle of the stick or they were just going down on their own. I continued using it every night before I went to bed and have now been using it for 2 weeks and 
I love it love it love it! 
It cleared up almost my breakouts and I haven't had any since. I'm still using it every night just to keep them away but I'm amazed at how well it worked. I wasn't expecting much (if anything) so I'm pleasantly surprised. Also for this amount of 1.85 GBP it really do wonders for my skin…After researching a lot of acne clearing products, I came across this, when I saw witch hazel, I was tempted to try this…But believe me ..this really works, 
Let me share the swatches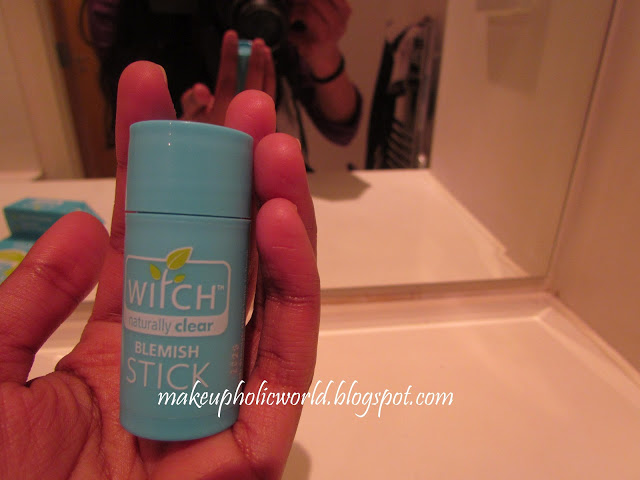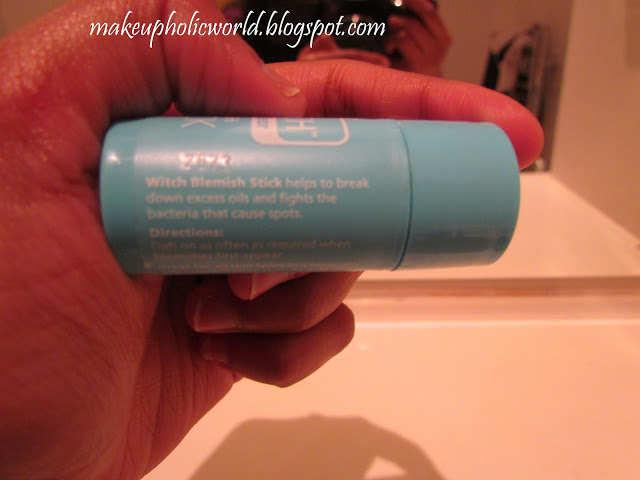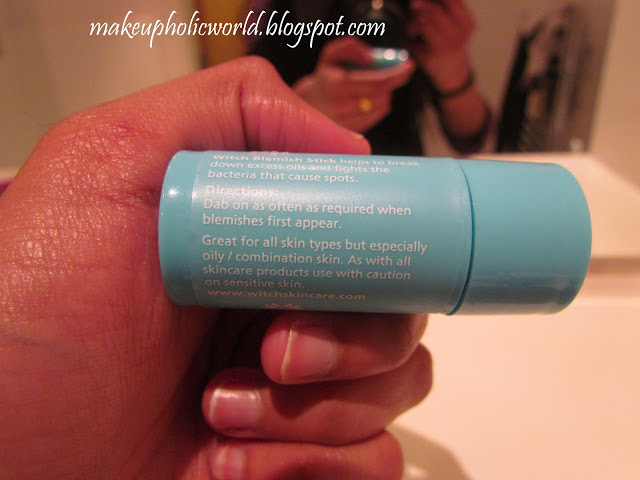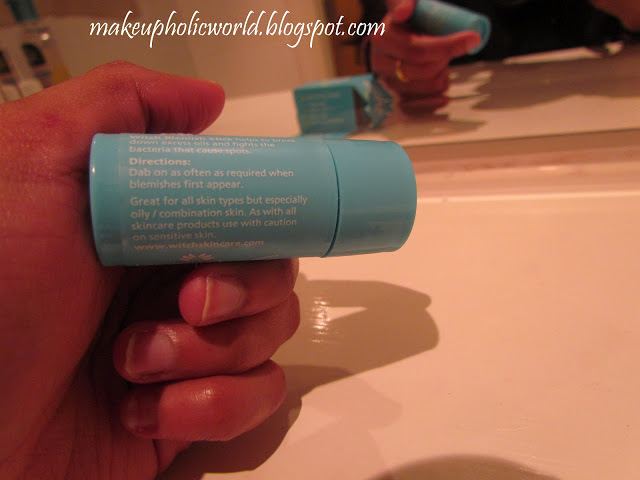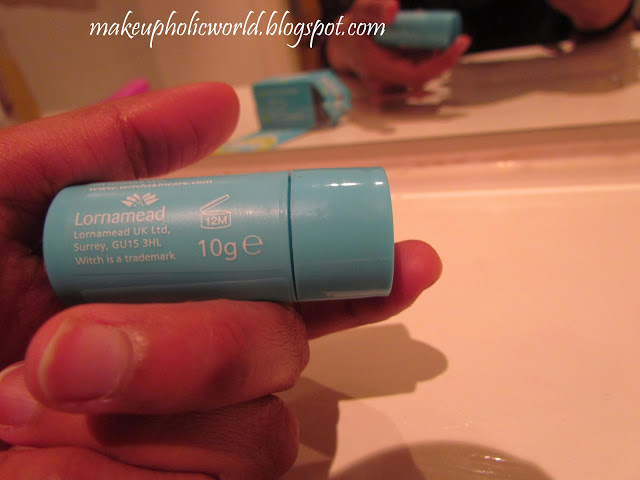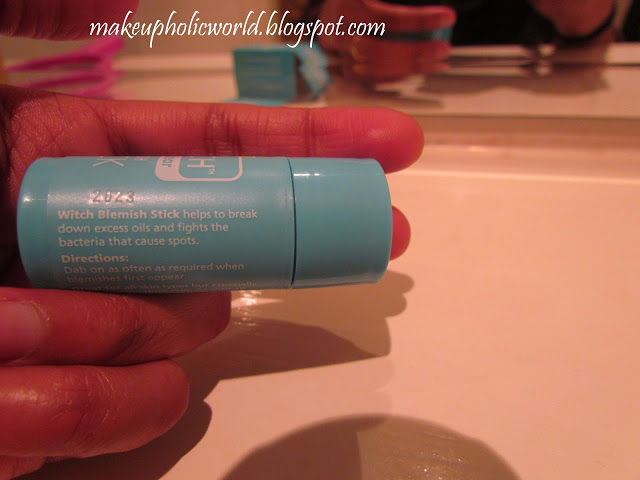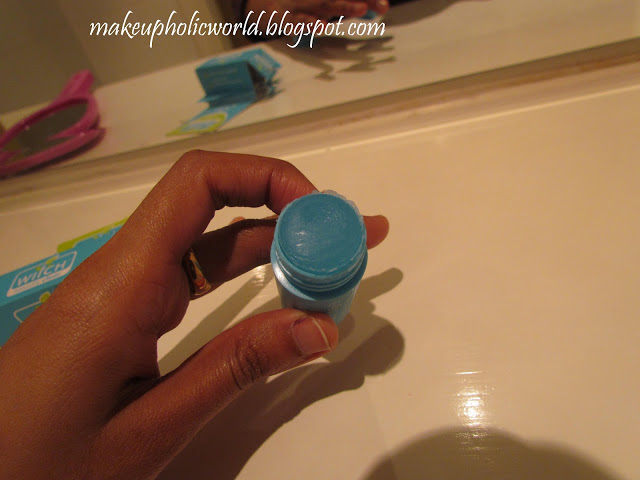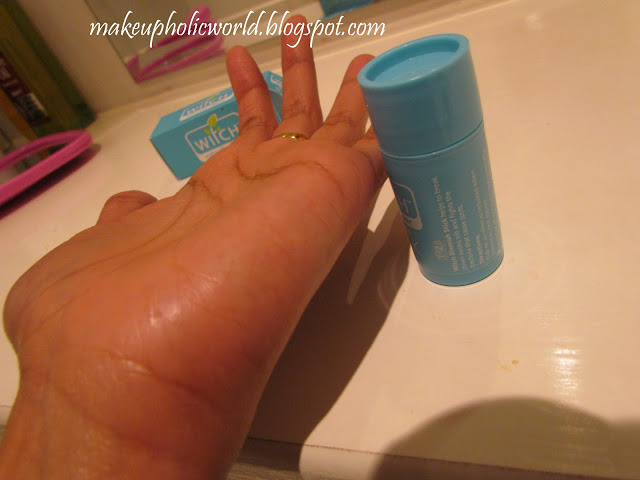 The only thing that I don't like about this stick is the packaging, you will need to push thepush the product up to use it which means you need to use your hands to push the product back to the caseing. I prefer a twist kinda tube.
The quality of this product is awesome
Pros 
great value for money

does what it claims

doesn't irritate my skin

can be used at any time
Cons
packaging, I prefer twist kinda stick

its strong smell might irritate some
The blemish stick has undoubtedly made a difference on my skin. It is clearer with less blemishes.redness got faded,  blemishes are less noticeable and less frequent. It does what it claims, I can see visible improvements in my skin – particularly around my t-zone which is less oily meaning less blemishes. 
I started using this very soon after getting break outs….My blemishes were all newer ones developed after severe acne break out..
I don't know whether it removes old blemishes, But it will definitely remove new marks..and may be it prevents the skin from acne.
There are many other products from the range. I wish to try them too..the advantage is that they are super duper cheaper 🙂
Will I  repurchase
Have you tried Witch Blemish stick…Did it reduce ur blemishes???