Hi my dearies…Hope u all enjoyed the weekend……..
A problem that still remains like a night mare to the makepholics around the world is acne….Who haven't dreamed of a world where there is no acne and blemishes…We all have bad days in your life..Stressed out nights…dull mornings…lifeless wekends….Everything is badly affected of an unpleasant face…
I really hate to wear makeup during acne days…But I am not brave enough to go out without makeup…On such days…There are some products, that really aid me…
One such product is 

Anti-Blemish Pressed Powder from Witch Skin Care

….
Know more about the brand here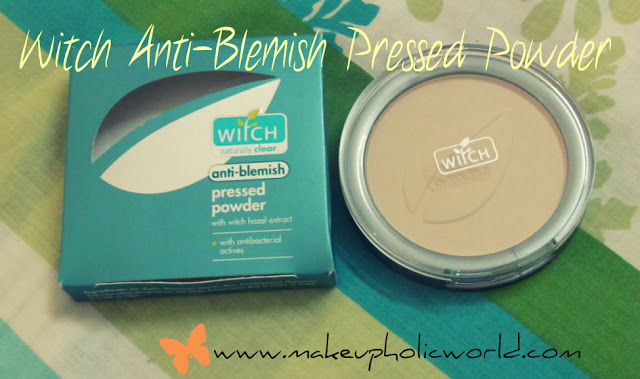 What do the company claim about Anti-Blemish Pressed Powder
Witch Anti-blemish Pressed Powder helps target spots and breakouts by absorbing excess oils and controlling shine. It is designed to give a natural medium coverage of imperfections and to visibly refine pores, giving an even skin tone. Antibacterial actives help clarify the skin.
Translucent shade gives medium coverage suitable for most skin tones

Helps prevent and conceal blemishes

Absorbs excess oils and controls shine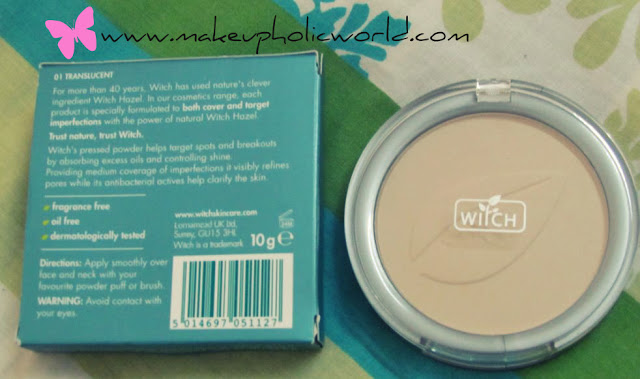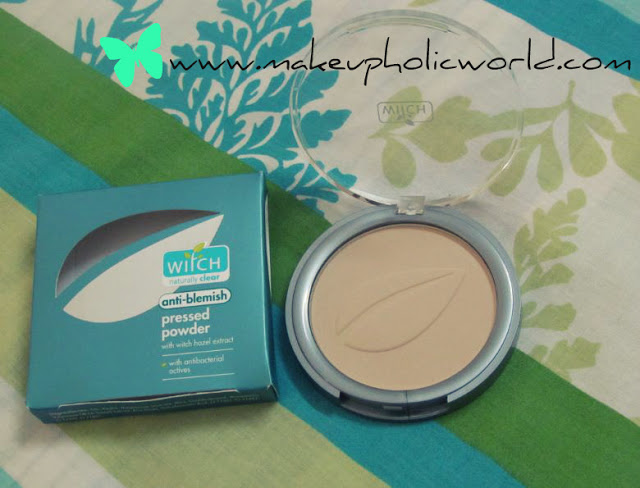 Tips on application of Pressed Powder
Apply smoothly over face and neck with your favourite powder puff or brush. Use it alone or as a setting powder after your foundation or tinted moisturiser. If you need extra coverage of blemishes we recommend using either Concealer Stickor Anti-Blemish Liquid Concealer. For a fantastic flawless finish apply concealer before tinted moisturiser and use pressed powder to set your make-up for a long lasting finish.
Don't forget to replace your puff regularly or to wash your brush. Use a make-up brush cleaner or your normal shampoo, and leave the brush to dry at room temperature lying flat on a towel, or even better, hanging with the bristles down.
Packaging and Price
Comes in a round plastic tin as shown in the snap..No applicator is included

Price: 4.99 GBP; I bought mine from Superdrug here
Qty: 10 g; Shell life: 24 months

Ingredients
Anti-blemish Pressed Powder is formulated with the following key ingredients:
Witch hazel extract: natural astringent, soothing and toning properties

Naturally derived pigments: give natural-looking, even colour

Natural powders: absorb excess oil and control shine

Skin emollient: conditions skin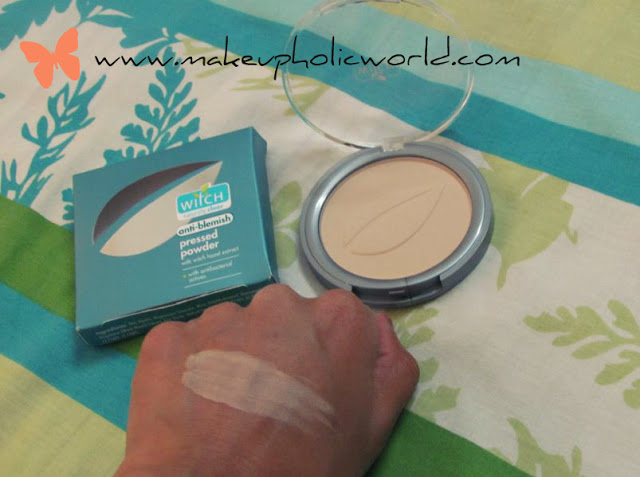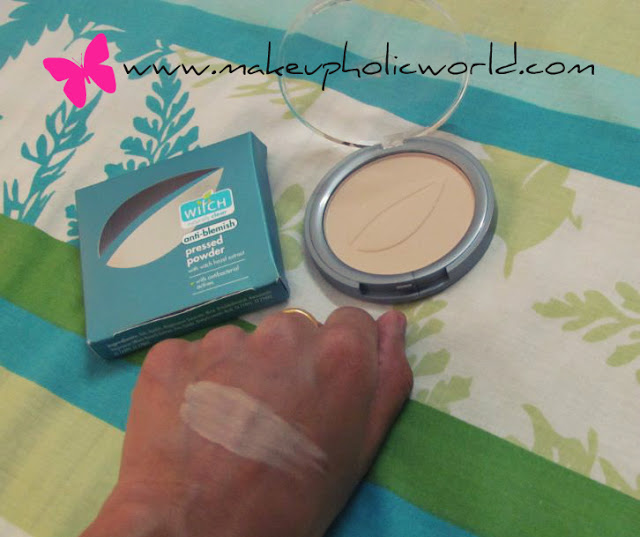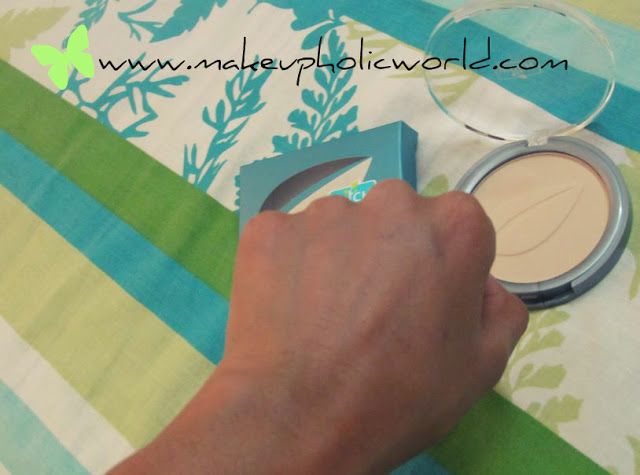 My take on the product
I can say that this product is a life saver for me… This pressed powder goes translucent on the skin and it gives a healthy glow and it controls oilness of the skin. Its a product which can be applied on acne acreas too..I won't cause any kind of irritation..It gives that natural looking shine throughout the day..I dab this powder onto my face using a face brush and I reapply this several times throughout the day….I start with Witch Blemish Tinted Moisturiser and follow up with this pressed Powder..Together it works great….it visibly refines my pores and helps in recovery if my acne attacked skin.
Pros
clears skin

fragrance free

controls oilness of skin

doesn't irritate skin

can be used on acne prone skin
Cons
 no applicator is included

availability in India is an issue
Overall I liked the product and I will continue to use this product.This product is reserved specially for acne days!!!