Hi girls……..I know its raining posts in Makeupholic World :)Well, I am taking full advantage of my holiday:)
So, this time I am gonna review yet another awesome palette
Accessorize
Masquerade Palette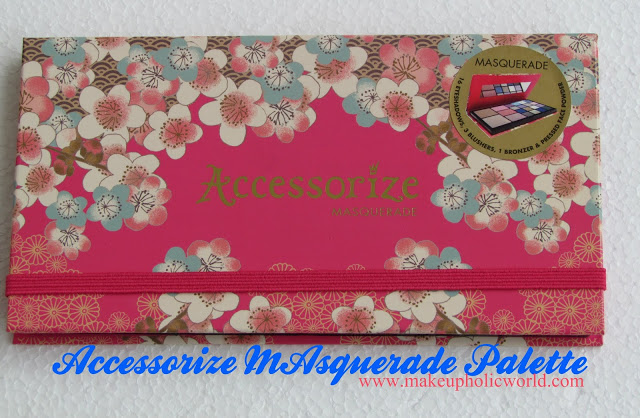 What Accessorize claim about Masquerade Palette
Give your eyes a glamorous look with this 'Masquerade Eye Palette' from the house of Accessorize. Made for today's fashion-forward women, it has different colours for different occasions. Enriched with quality ingredients, it will leave a smooth and matte effect on your eyelids.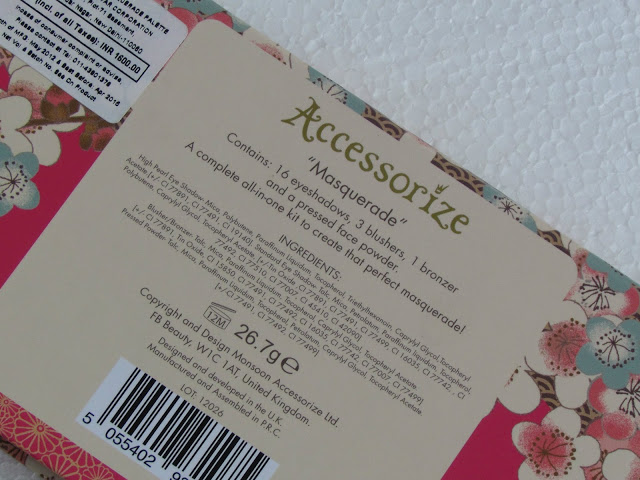 Packaging & Price
 Comes in a cardboard packaging with an inbuilt mirror, There is no applicator included 🙂
contains 32 gorgeous shades 🙂
Qty: 16 g; Shelf Life: 12 months ; Price: 999 INR ; Buy this  from Jabong here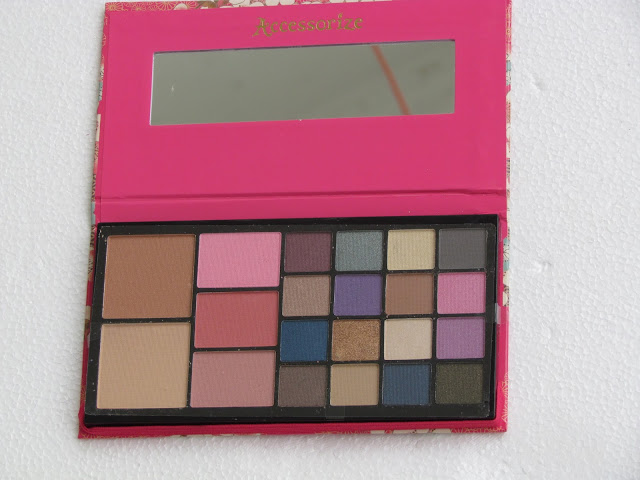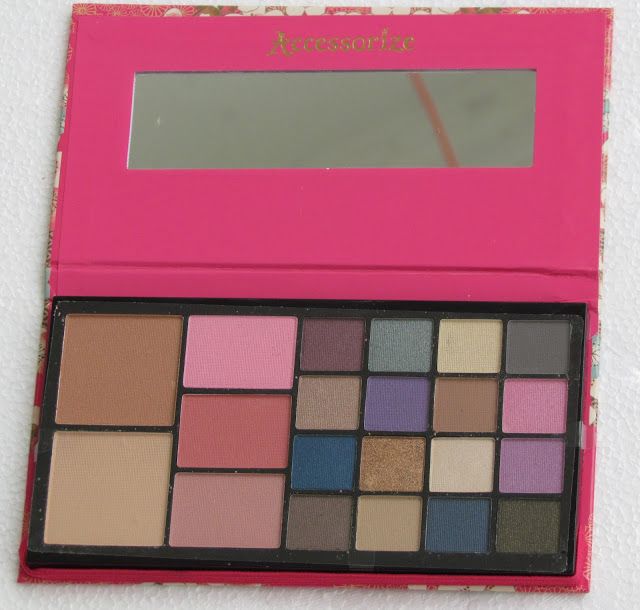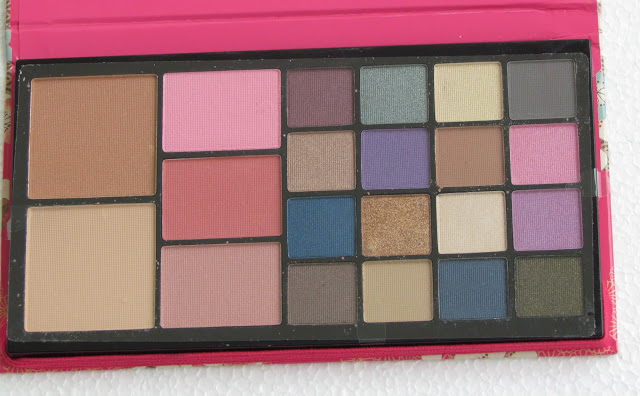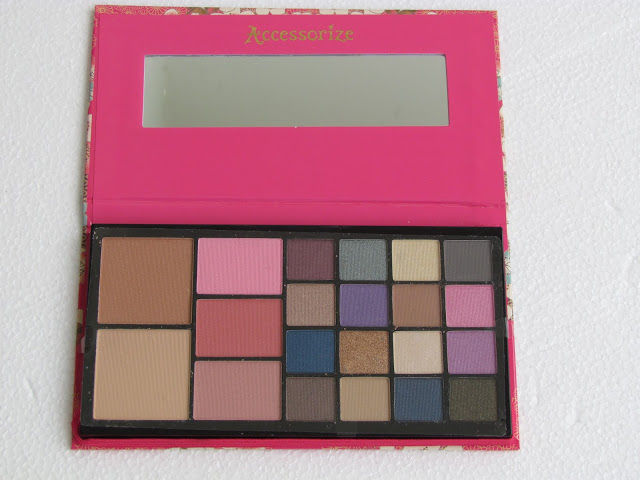 Swatches and my opinion about the palette
Swatches of Eye shadows L-R from 3rd column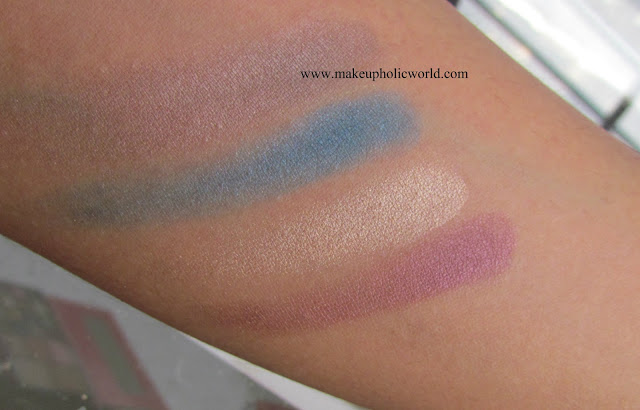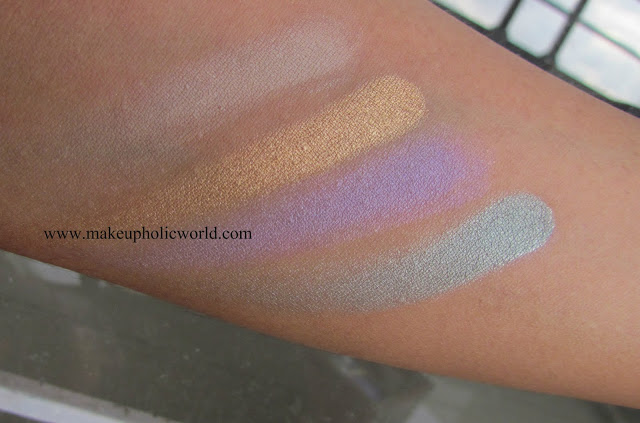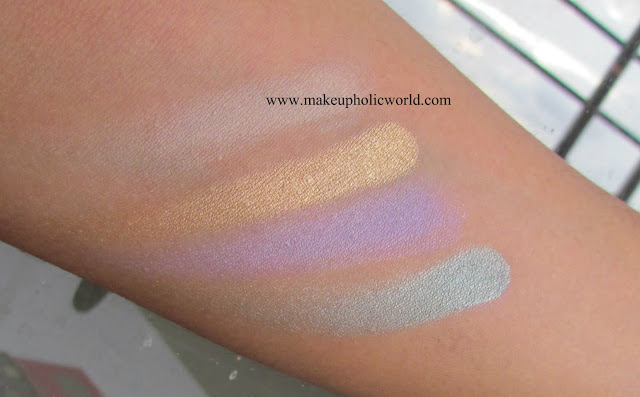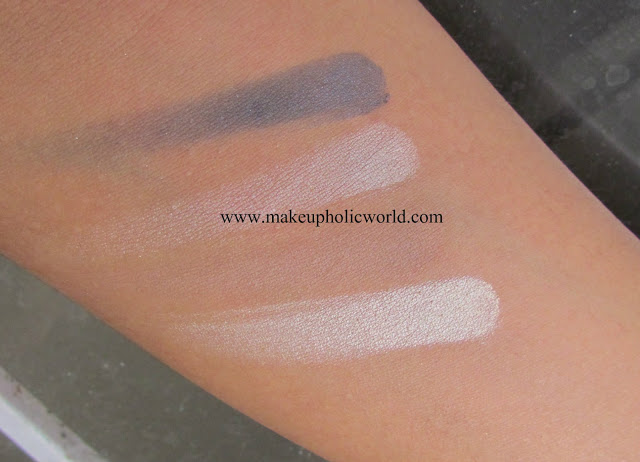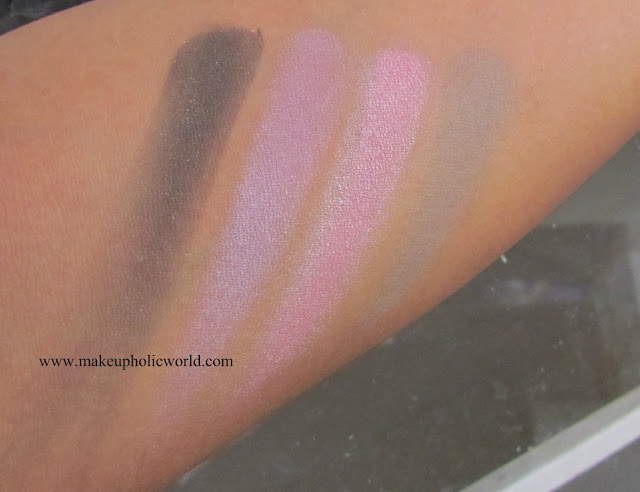 This palette comes with a bronzer, powder, 3 blushes, and 16 matte eye shadows. The shades have no fallout. and they are decently pigmented. I love the blush shades most from this palette..
Comes in a regular cardboard packaging, Guess its the signature packaging of Accessorize!!
I adore them!!
If you have Lovely day Palette, you can probably ignore this one, as most of the shades are similar:)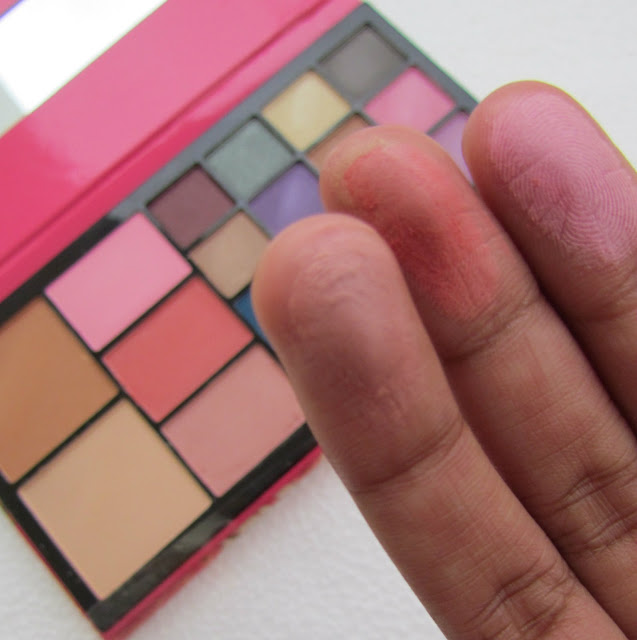 Its great for travel as well as one day trips where in u don't wanna carry everything 🙂 this palette is ideal for touch ups!!
 very cute packaging

looks vintagey

mix of blush, bronzer,powder and eye shadows

travel friendly compact packaging

mix of matte shades

minimal fallout

comes in a palette with inbuilt mirror

good pigmentation, can be layered on to get maximum intensity…All swatches are single swipes

great as a gift

pink band which is attached to the palette helps keep the cardboard packaging sturdy
one has to be a little careful about palette as the shadows might crash if falling down

no applicator/ brush included

a little expensive and availability in India is an issue

Read my review on other Accessorize Palettes below

Overall I give it a rating of 4/5


Do comment on what you like most about this palette:) 
Hope you all liked the palette, review & the swatches 🙂