Hi girls….I am reviewing a new skincare product which I got as a Valentine's Day from hubby….
Its the famous Naked potion Lotion – By Lisa Haydon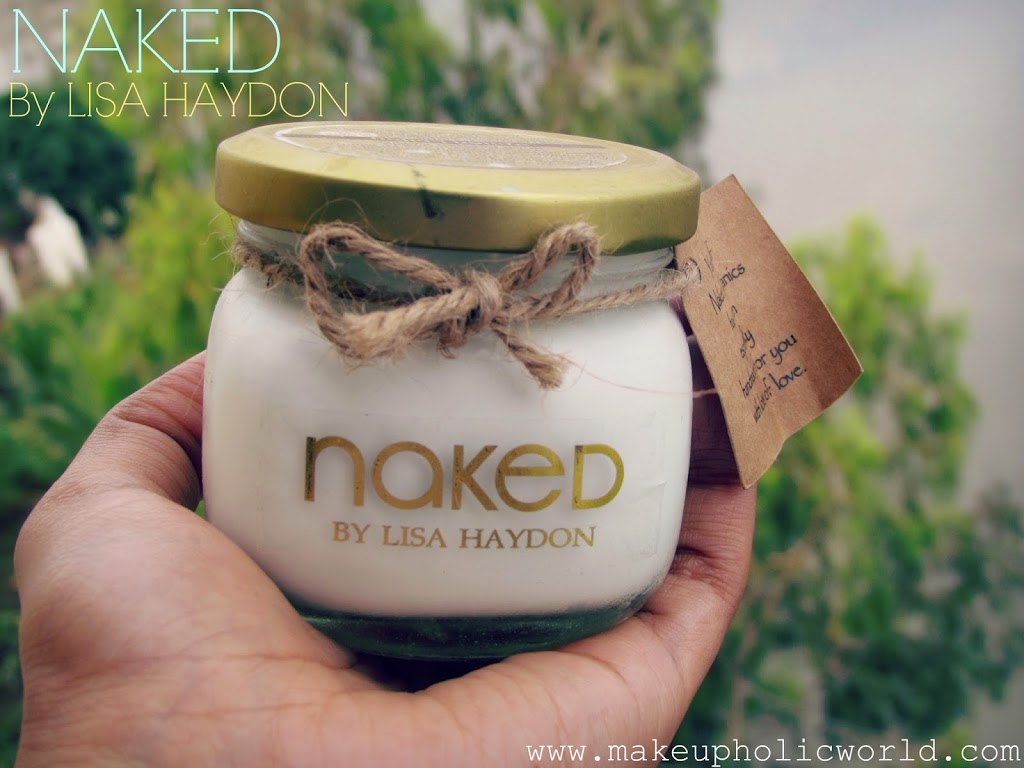 A little about the product
When supermodel and actress, Lisa Haydon, who according to Vogue is one of the most beautiful women in the fashion industry, launched her own organic brand, NAKED, we had to introduce you to them. For 3 years, these have been the secret to not only her gorgeous, dewy skin, but also that of several celebrities in Tinsel Town. Made of all natural ingredients, the Potion Lotion you've received is a beauty balm perfect for the winters. Made from natural aloe vera, Vitamin E oil, rose hip oil and avocado oil, this is a completely preservative-free product.

How to use: Moisturize on face – day and night for flawless, dewy skin. Refrigerate product and use before June 2014.
Packaging & Price
Price: 1300 INR; can be purchased from here
Comes in a glass jar as shown in the picture. Qty: 200 gm; Use before June 2014
Ingredients
 How the product looks like
My take on Naked potion Lotion – By Lisa Haydon
I have been using this product religiously day and night since the time I got it. I absolutely love the texture of this, so light weight and doesn't make your face look greasy.
It has all natural ingredients which make it more special. This is perfect for winters.
I mostly spend most of my day time except weekends at office. So I prefer this lotion to be used all day long and I am really impressed on how soft and smooth it makes my skin… I have a super sensitive skin and this one didn't cause any breakouts which is awesome.
It won't make any dramatic change on your skin, But, its a lot better than applying products that comes with a fully loaded chemicals tag..
It have to be refrigerated always…just like your LUSH products..When LUSH closed down its stores
in India, I was looking for an alternative and that's how i discovered this product. I also use this along with other products from the range….In winters you can use it as a day cream and in summers, this can be used as a night cream…It gives you immediate cooling and trust me guys, it is completely organic…it smells amazing! with all of the essential oils….You can check the ingredient list and if you are allergic to any of the essential oil, You can stay away from this….I am using this since 2 1/2 months now and i can feel a difference on my skin… My skin is a lot more clearer….
I have 2 face masks and one overnight elixir from this range and I use the masks twice a week and elixir overnight to areas such as under my eyes, around my mouth etc…
Will review all of those shortly….This is my current favorite moisturiser along with my cetaphil….
If you are looking for a completely natural product for your skin, this is for you 🙂

My rating 4/5 ; 1 less as it is bulky and not travel friendly and also it has to be always refrigerated…
Have you tried this products. Let me know in the comments section.
Hope you guys are enjoying weekend!!!
Luv