Hi makeupholics….Hope you all enjoyed the weekend… Today I am reviewing the naked overnight Elixir Serum by Lisa Haydon. I have been using this since Feb ever since I got this. Now, I am about to finish this in another one month time and  I think this is the best time to review this.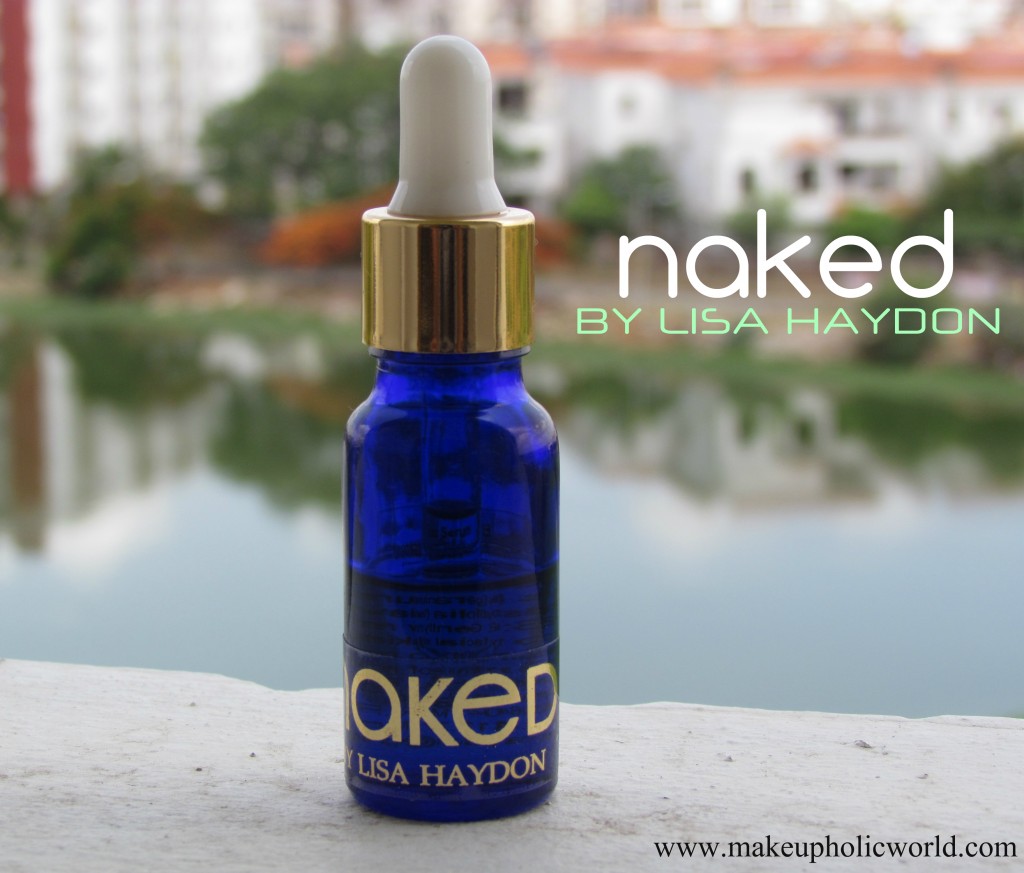 A little about it
This overnight repair wear miracle serum makes your skin as smooth as a baby's bottom. No kidding! Nourishing avocado and healing rose hip oils will restore elasticity, work away pigmentation, prevent premature ageing & is full of antioxidants. Extracts of Germanium and Lavender will balance and revitalize you. Naked is 100% natural.
Packaging  & Price
Comes in a glass bottle with a dropper. I really like the packaging. But, One has to be very careful with it as its made of glass and not so travel friendly..
Qty : 15 ml; Price : 1100 Rs; Where to Buy : Fabbag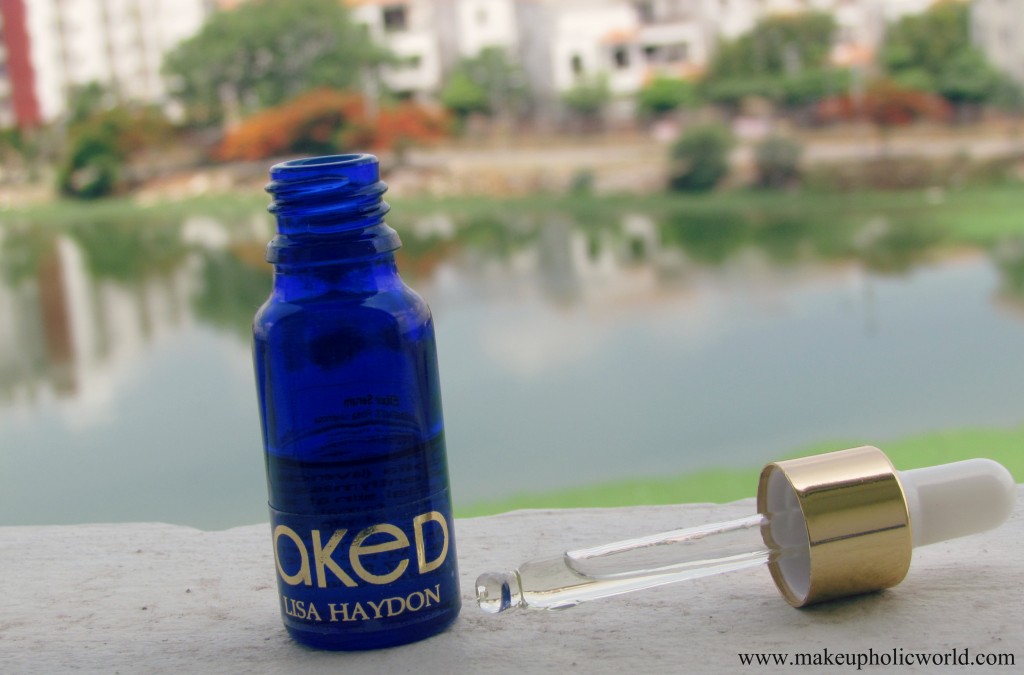 Ingredients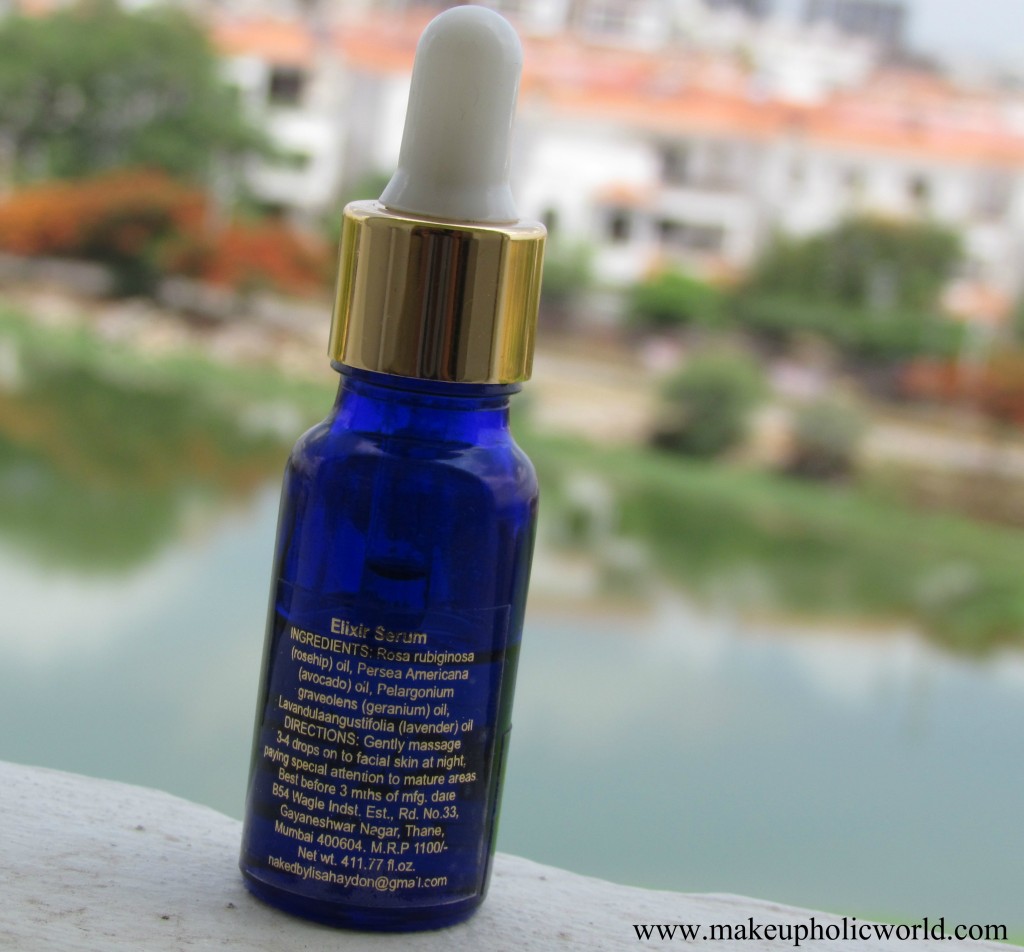 Directions to use: Apply 3-4 drops of oil onto the palms of your hands and spread all over facial skin, including around eyes and sensitive/dehydrated areas. Leave overnight for hydrated, fresh and youthful skin. Warning: do not use if you have any essential oil allergies. Use within 1 yr.
More Pictures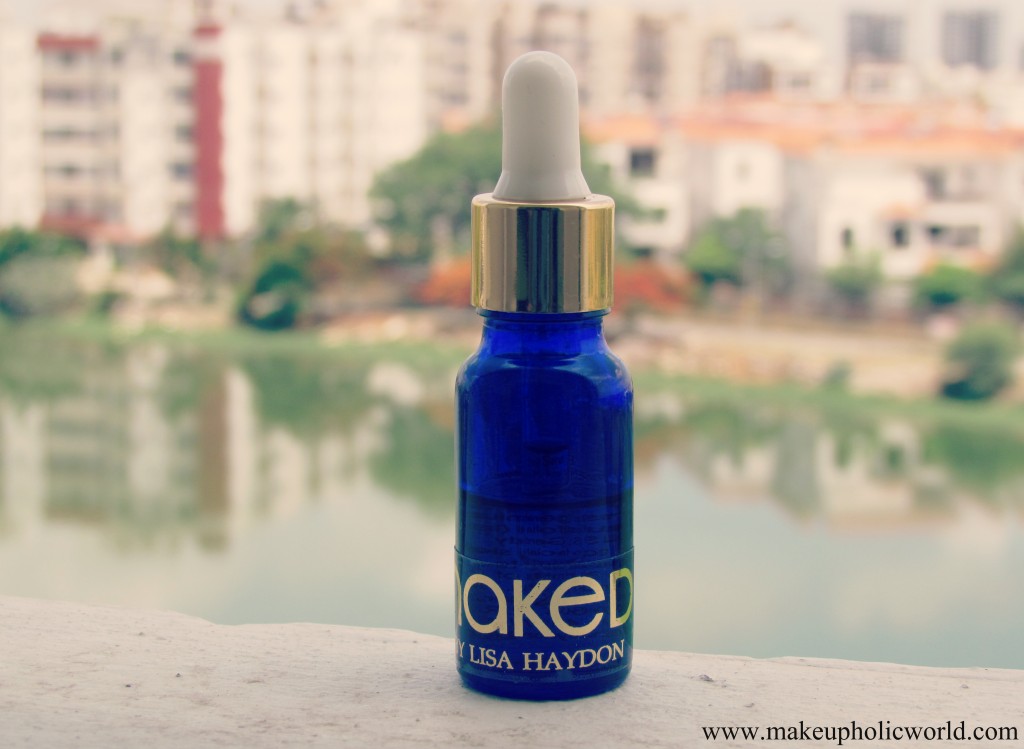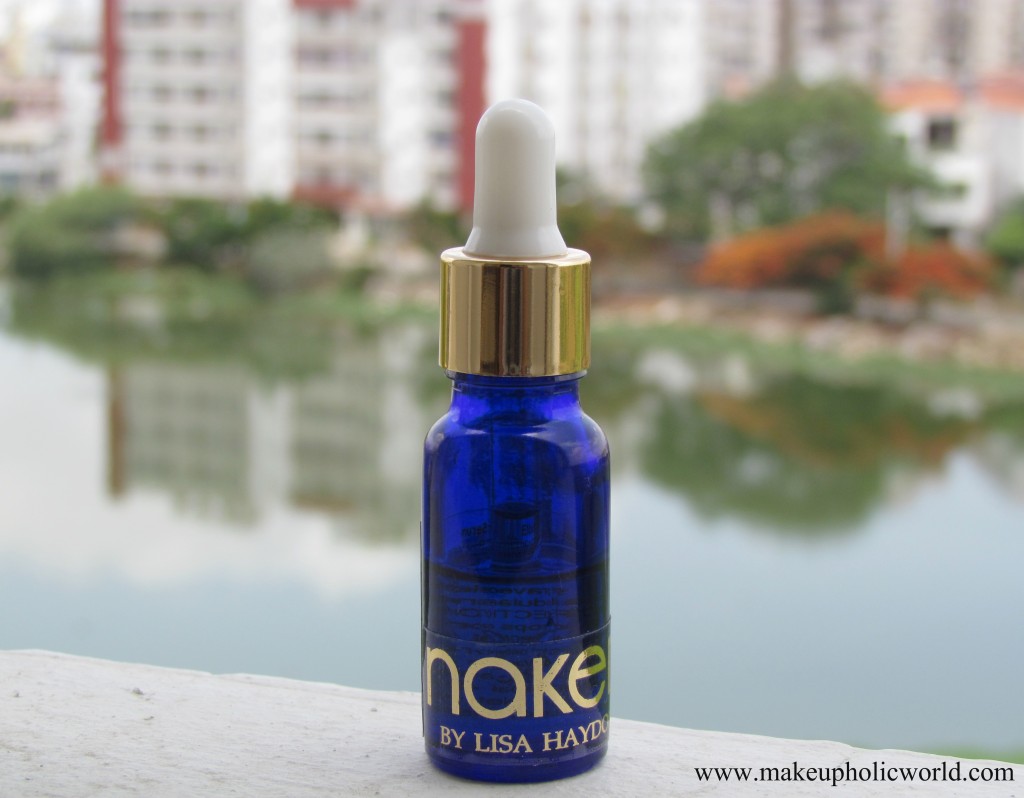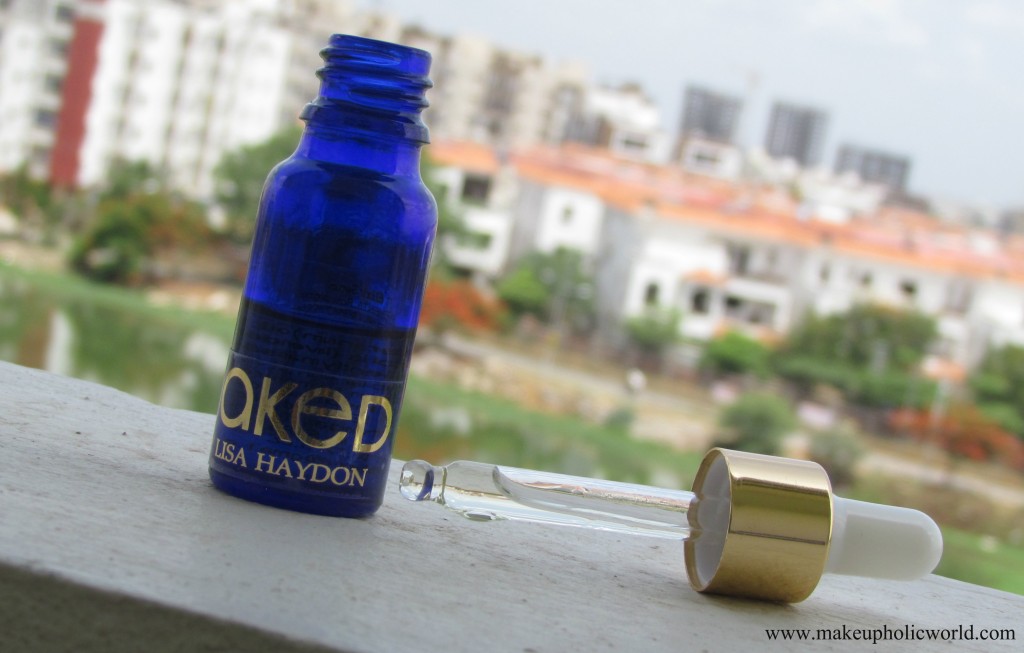 My Experience using the NAKED Overnight Elixir by Lisa Haydon
I am using this religiously since Feb now 🙂 I must say that I just love this product…There are several reasons on why I love this product so much. First and foremost thing, it didn't break me out..i have a super super sensitive skin and I am literally scared to try anything new than the usual products I use. But, after trying and liking other Lisa Haydon products such as Potion Lotion, Oats and Honey mask, Apricot Fudge mask etc..I thought of ordering this one…I am glad I did. After cleansing my face every night, I took few drops and gently massaged under my eyes, concentrating more on my facial area such as my forehead, around my nose and mouth etc.. I applied my regular eye cream after massaging my eye area with this oil. I love the effect on my skin. My skin feels so soft, hydrated all night and I woke up to fresh looking skin everyday. I am using this every night since Feb 16 and half of the bottle is still left..I will definitely repurchase this. I tried this is in winters as well as Summers and I loved the effect on my skin.
Pros
*Completely natural
*Improves Skin texture if used daily
*makes skin soft, supple and hydrated
*A very good alternative for Night Creams
*Suits sensitive skin
*No break outs / irritation/redness on skin
Cons
*Glass bottle is not travel friendly
*Even though in the site its mentioned , use within an year, I think if used daily it will only last for 4 months.
**Note: if you are allergic to essential oils mentioned on the ingredient list, stay away from this. I keep this refrigerated. This is an HG product for me..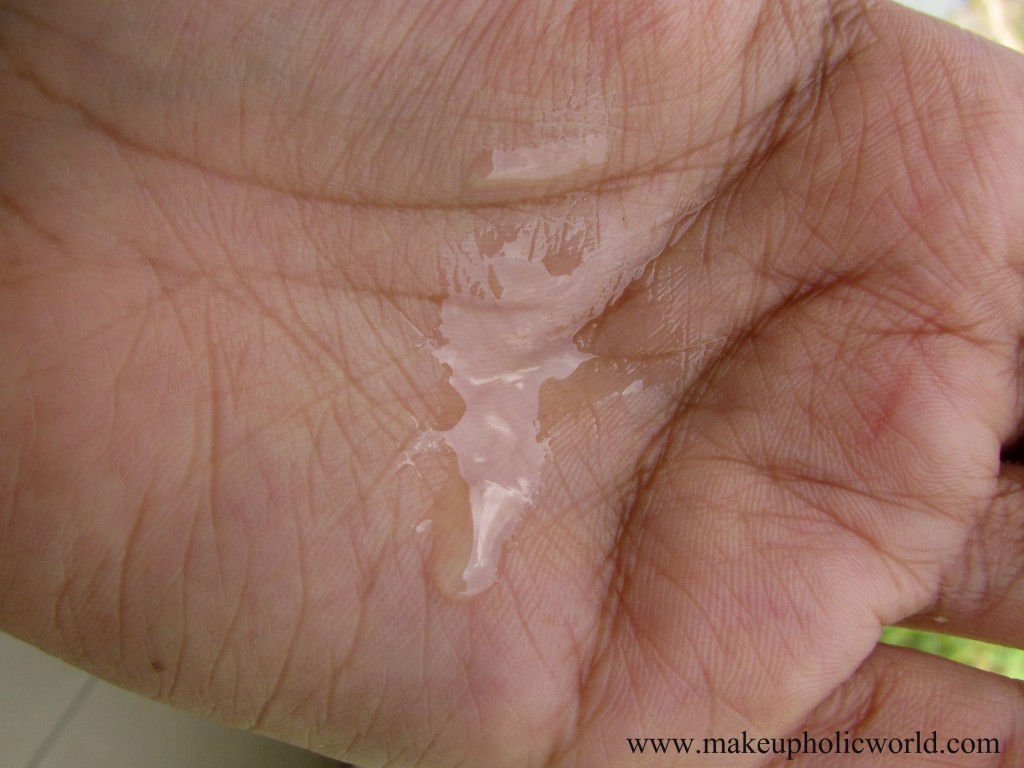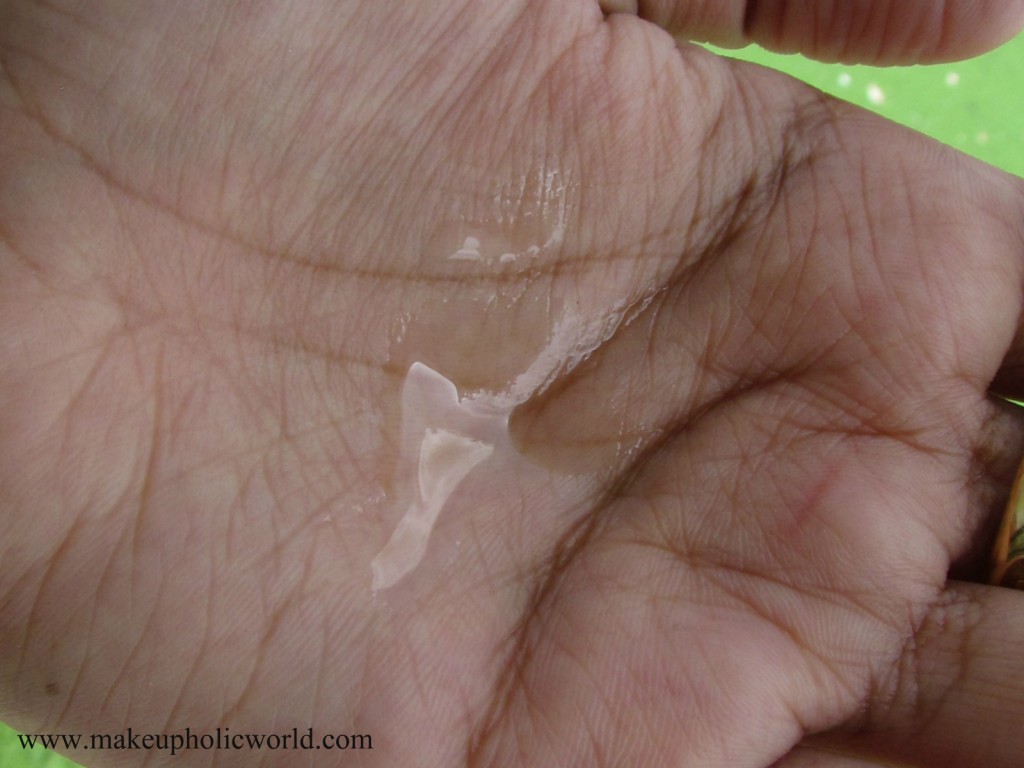 You can also read my reviews on other LISA HAYDON products
1. Naked Potion Lotion By Lisa Haydon
2. Naked Honey Bee Face Pack By Lisa Haydon
3. Naked Apricot Honey Fudge With Aloe Vera By Lisa Haydon
Have you tried any of the LISA HAYDON products…If yes, Which ones, How do you rate them?