By contributor : Sushmita M
MAC Impassioned lipstick is something I am truly passionate about…..Soon I saw the swatch online I knew I have to pick it. A true heartfelt shade which can convey strong and intense feelings about your love. I was a blush hoarder and ended up buying lots of blushes but now I am on lipsticks phase. Unfortunately my busy schedule keeps me away from applying them regularly 🙁 results in stocking up unused **sigh**… But anyways let's move and see what MAC has to say…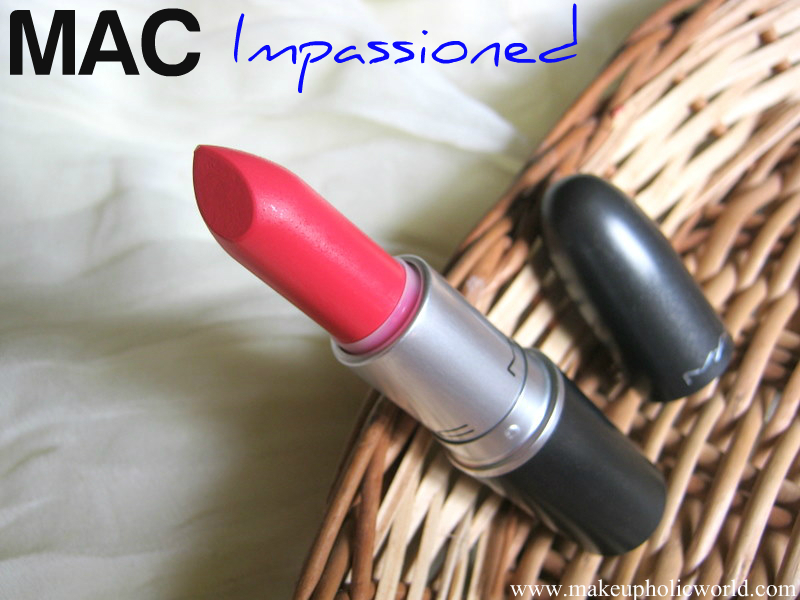 What Mac Says: Colour plus texture for the lips. Stands out on the runway. Simmers on the street! What made M·A·C famous.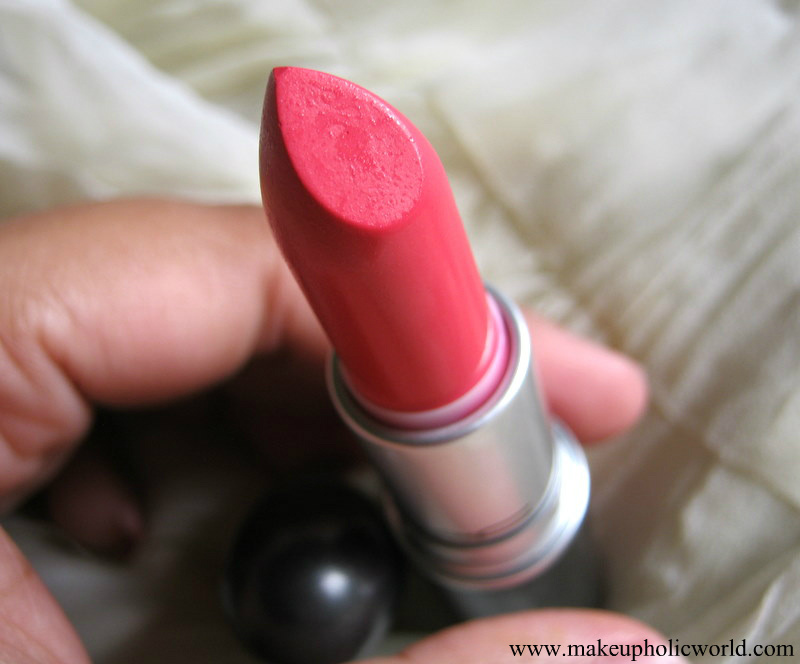 Price: 1190 INR OR $16 USD.
Quantity: 3gm OR 0.1 US Oz.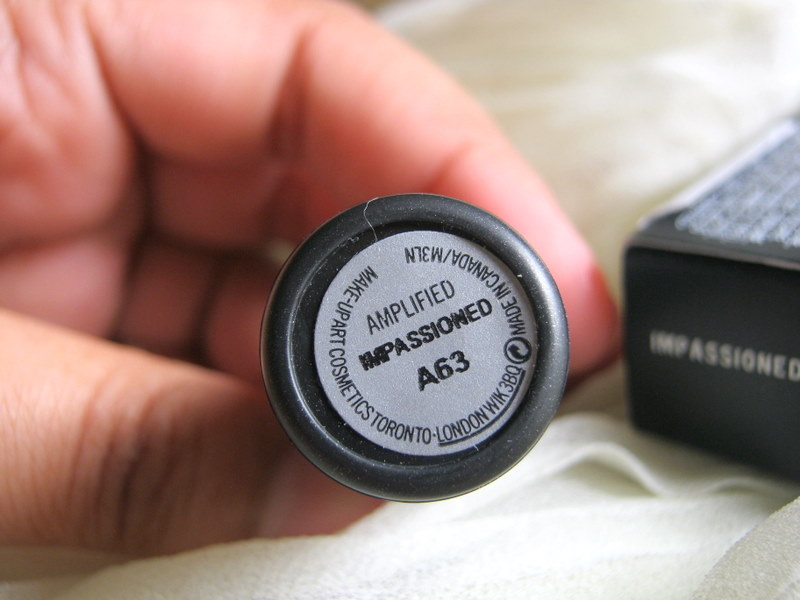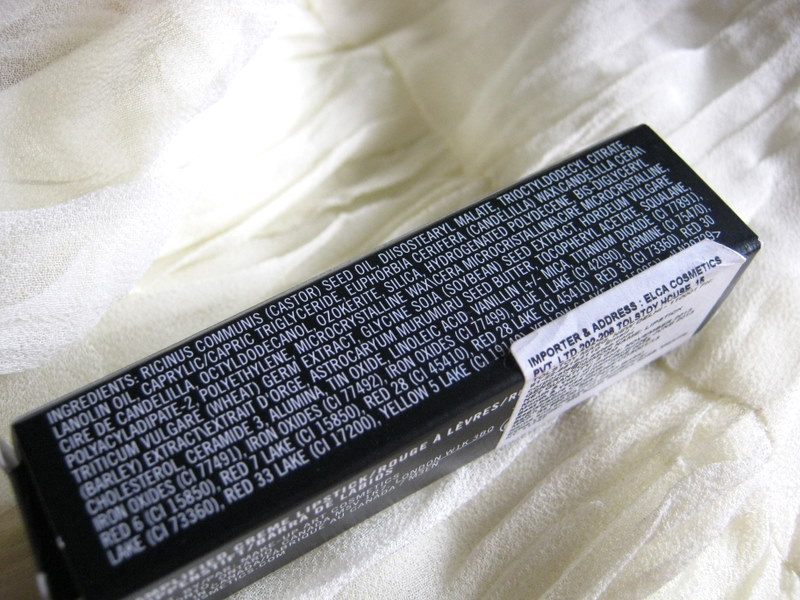 Ingredients: PIC
MAC describes Impassioned as Amped –Up – Fuchsia with Amplified cream finish. On me it look more neon pink with a hint of coral in it. You can say a Fuchsia which is blue toned look more like neon pink with warmth of coral.  A perfect summer shade for those who like bold lips 😛 I don't paint my eyes but lips and therefore for me bold lips always in demand. MAC Impassioned can instantly brighten up your face. The warmth of coral shows up in day light and looks more pink indoor. Again this is not for weak heart. Those who are not comfortable with loud colors should avoid this type of shades.  Texture wise it is creamy and smooth to apply. Glide easily on lips without pulling. I find the formula quite moisturizing but not hydrating. After first 30 mints of application it tends to sit on lips giving demi-matte finish. More over this is the one and only shade which leaves super duper strong stains on lips. I do like amplified formulas for its opacity, awesome colour pay off, ability to hide any sorts of lip pigmentation and lasting power.  I get 5-6 hours of wear time but I do see fading a bit but not completely. No matter what I don't need to re apply MAC Impassioned even after my mid-day meal. Simply love the shade!
Only one thing you need to take care of is that you have to prep your lips pretty well before applying this type of texture as it can enhance dryness or accentuate fine lines of your lips.
More Pictures, Swatches, LOTD & FOTD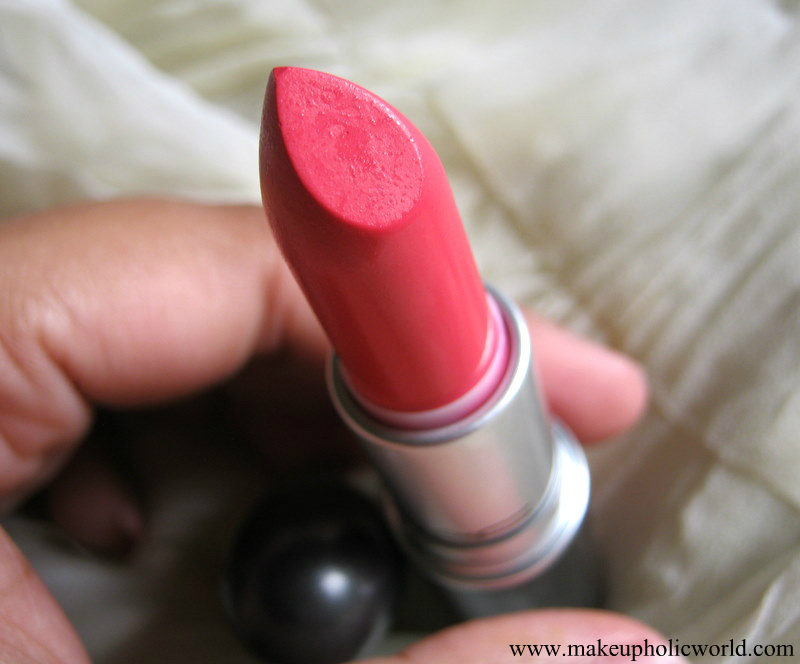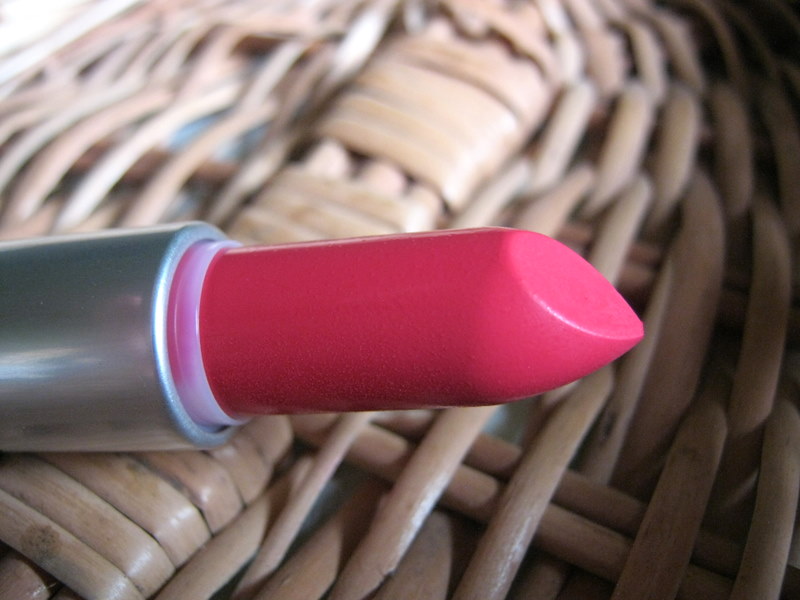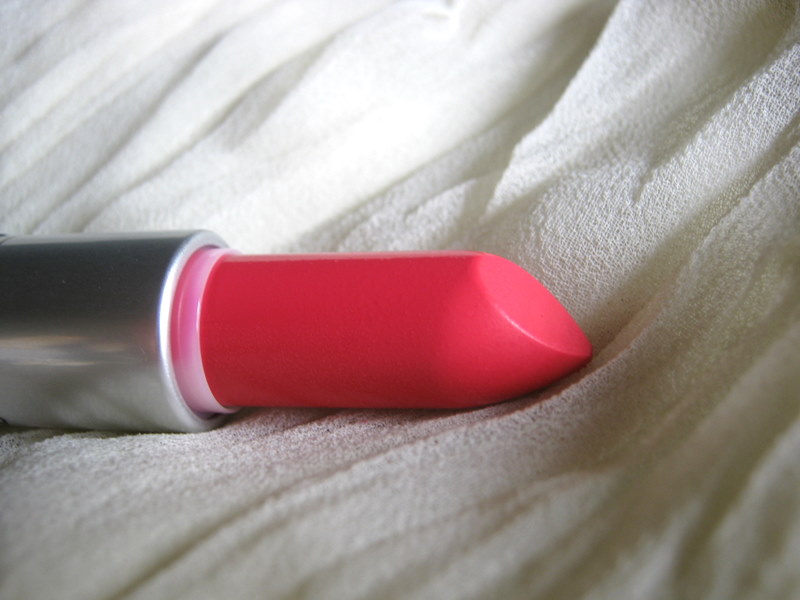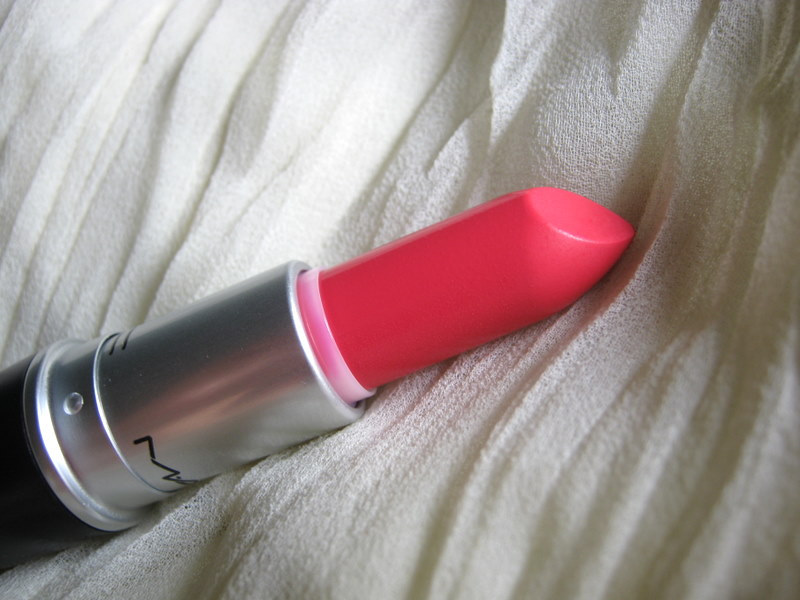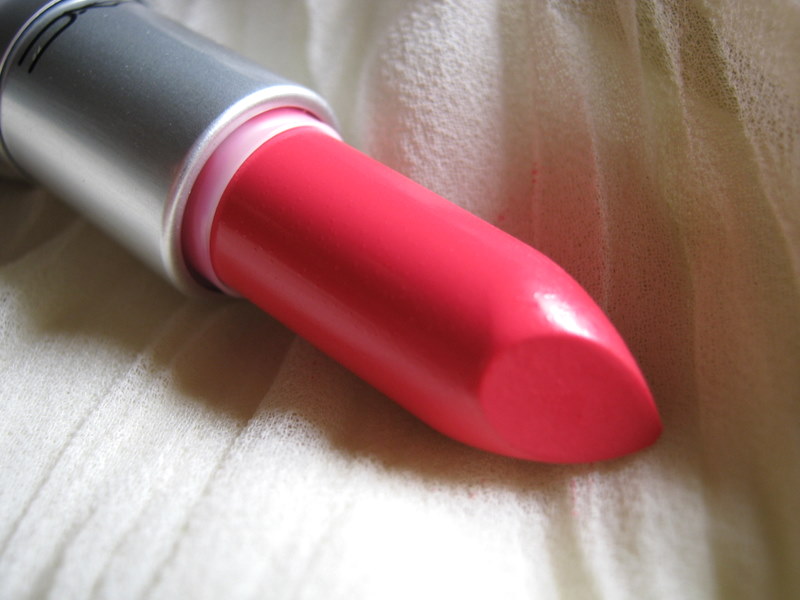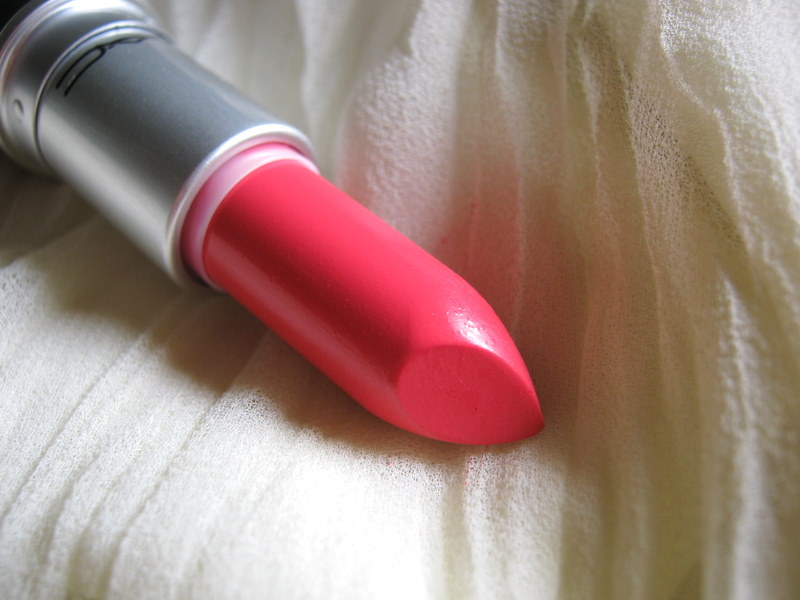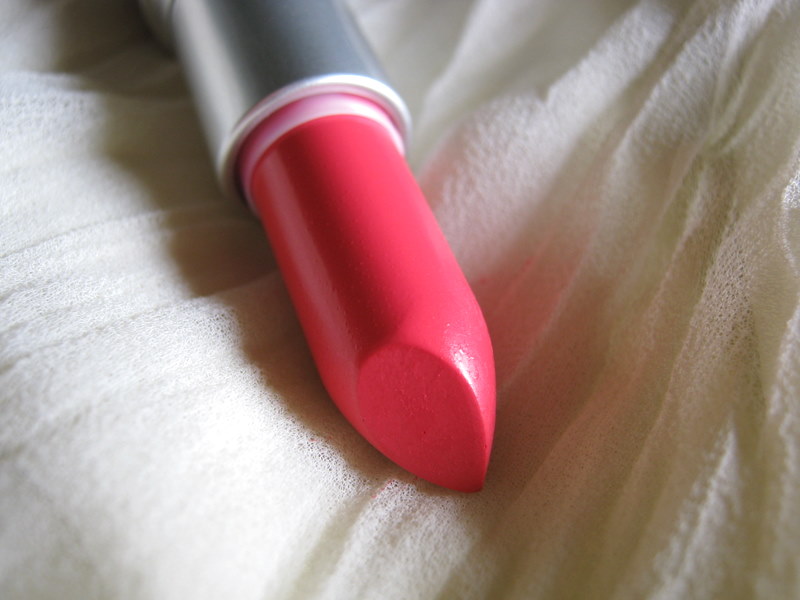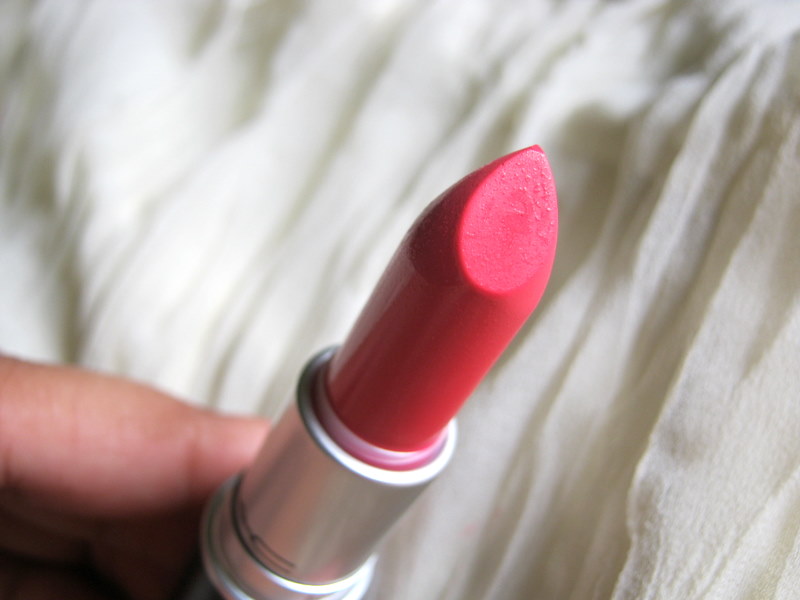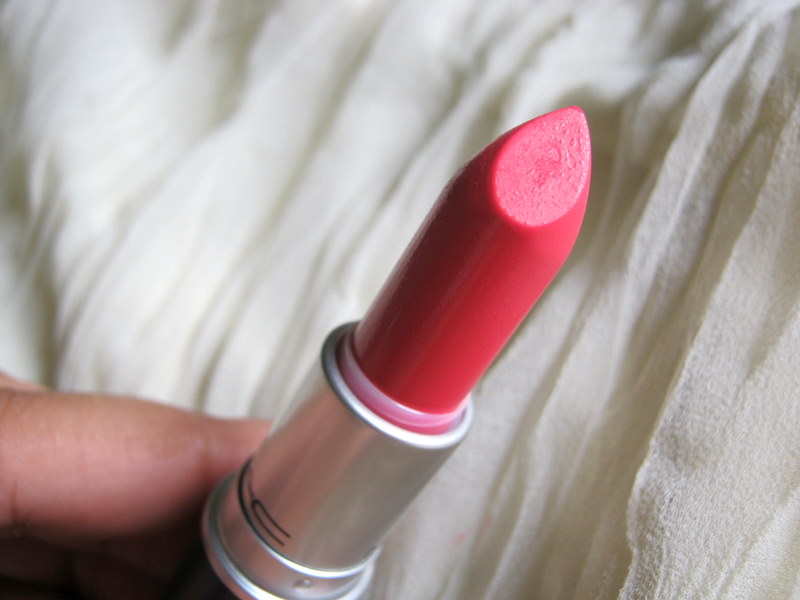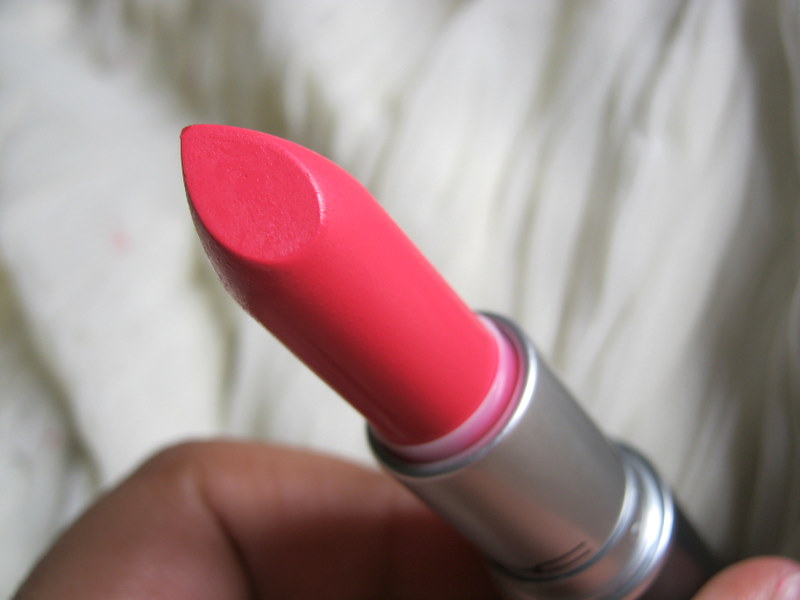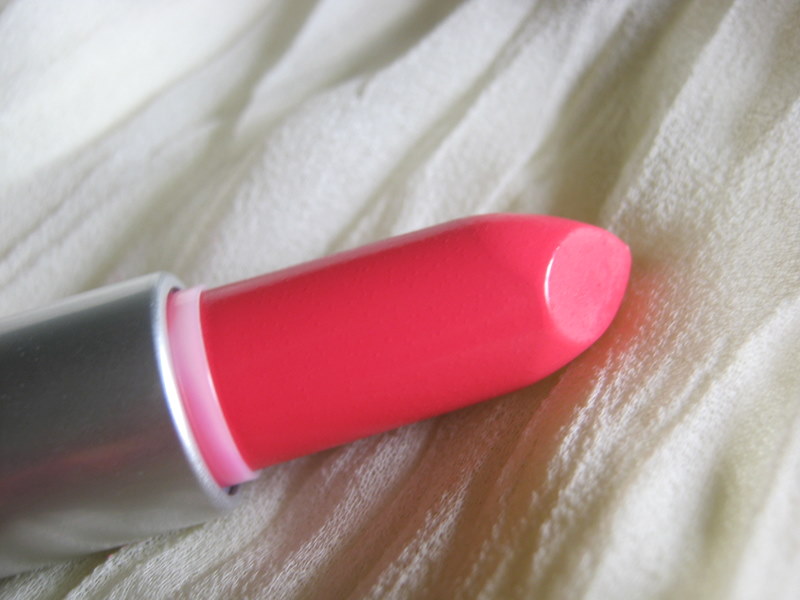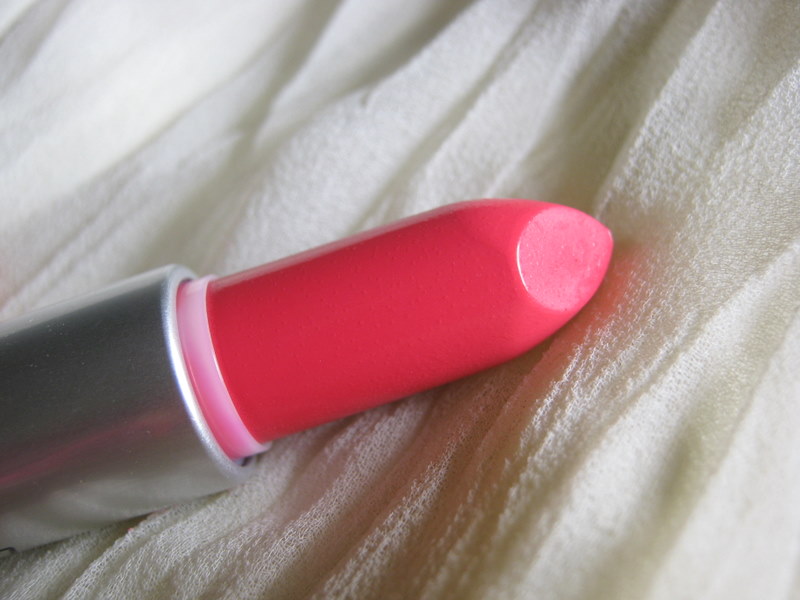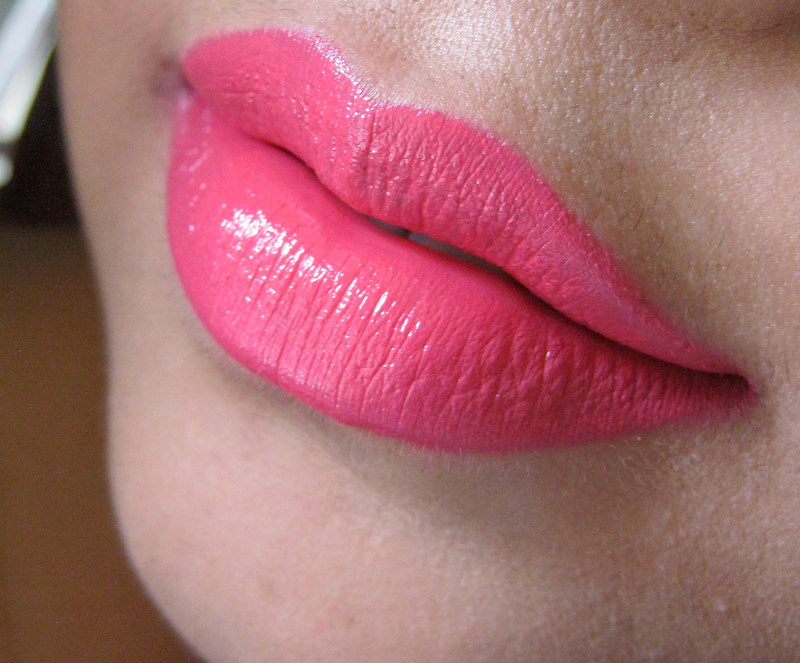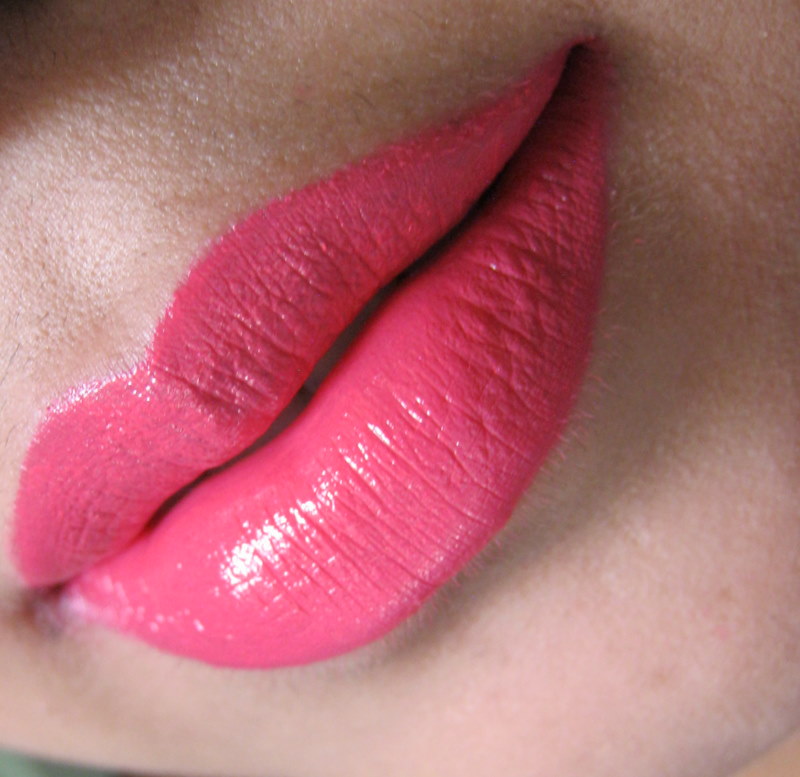 Bold and bright shade just like I want.
Awesomely pigmented.
Can hide any sorts of pigmentations.
Opaque finish in just 1 swipe.
Staying power is commendable.
Transfer less, No smudging no bulging.
Moisturizing.
Do not make your lips dry as matte lipsticks.
Permanent line.
The tint stays whole day.
Cons
MAC lipsticks are expensive now
May not be good choices who don't like bold colours.
May not suit deep skin ladies.
Accentuate dry lines.
Proper moisturization is important before applying this type of formulas.
Rating:  Despite less hydrating I will still give this shade 4.5/5.
Recommendations:  Do you really need my recommendation after seeing the shade.?? **wink** Go and grab it soon you can. Only 1 request before buying always go and try at store for better understanding.
Hope you enjoyed..See yaa next time with another review
Makeupholic World : Awesome review as always dearie! Impassioned is one shade that I am eyeing since a long time….