"Anything is possible with little sunshine and pink"….every girl love pink…and when it's about a lipstick that too a pink then definitely it is must have for a lipstick lover. Recently Mac launched matte lip collection which consists of eight different shades in which the shade "nouvelle vogue" is the only neutral pink in this collection. Read more to find out my take on it!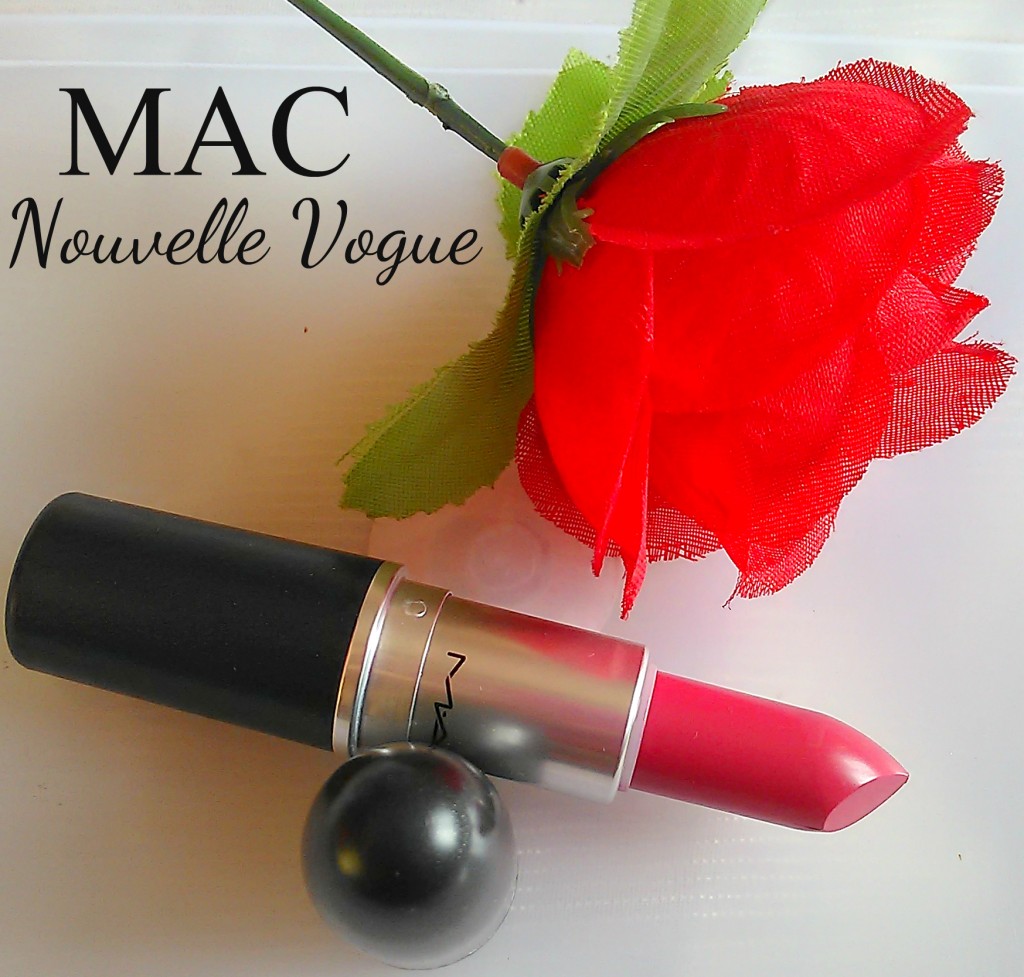 Price: Rs.1450/-
What MAC says about Matte Lipstick Collection
The Matte Lip is here to stay. Create a standout look with the fashion-forward new shades of our iconic matte lipstick. Vibrant hues like fuchsia Velvet Violet and La Vie En Rouge are a bold contrast to the rich burgundy of Fashion Revival and nude of Styled in Sepia. For the best in colour intensity, Pro Longwear Lip Pencils in super-saturated shades to make a modern statement. Go for the cool rouge of Trust in Red or boost it up with new Bespoken For, a dark, creamy plum. For a polished finish, accent with the soft, pink hues of pro-longwear Blush – long-lasting colour that's purely fabulous.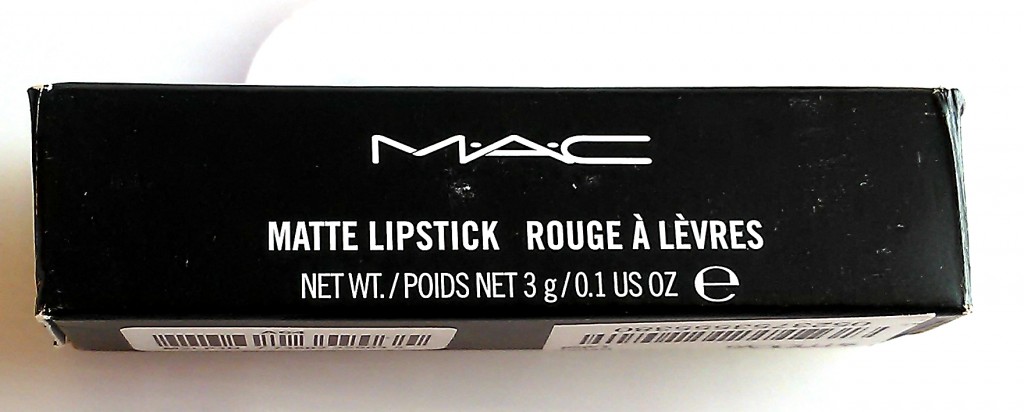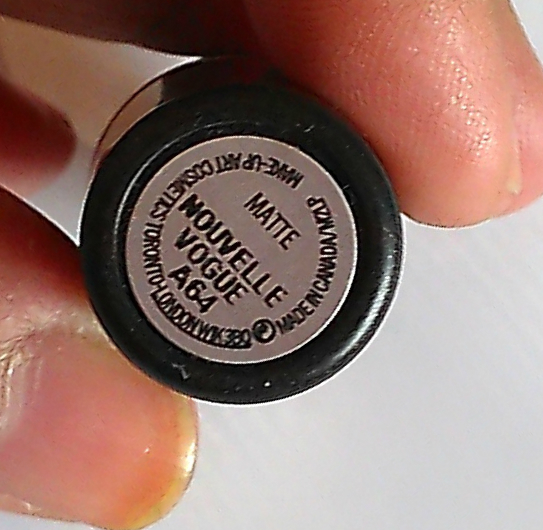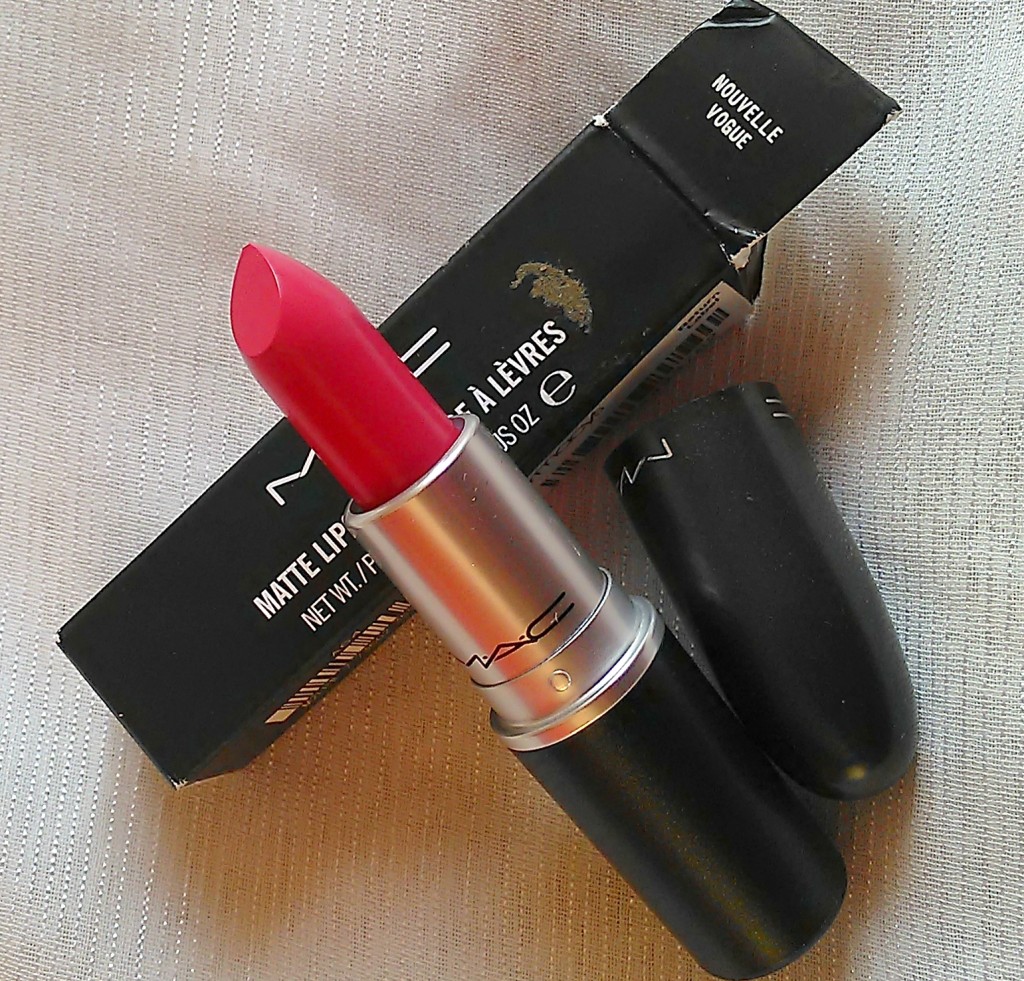 More Pictures, Swatches & LOTDs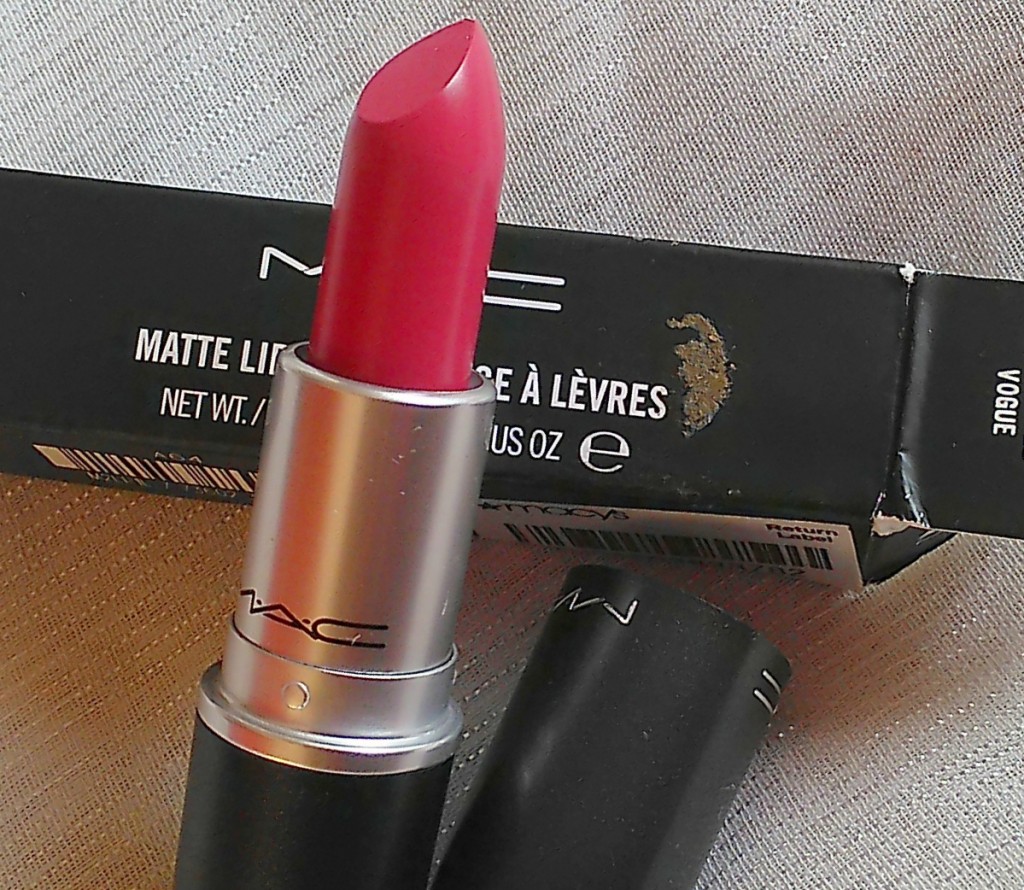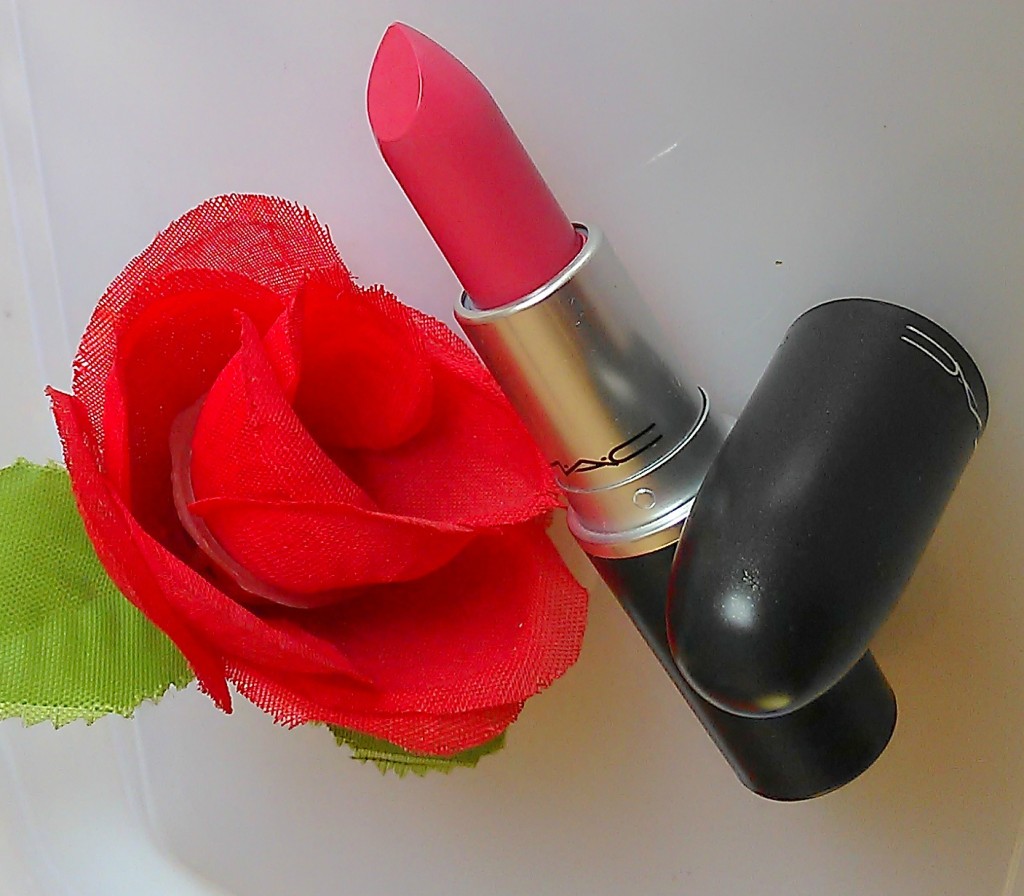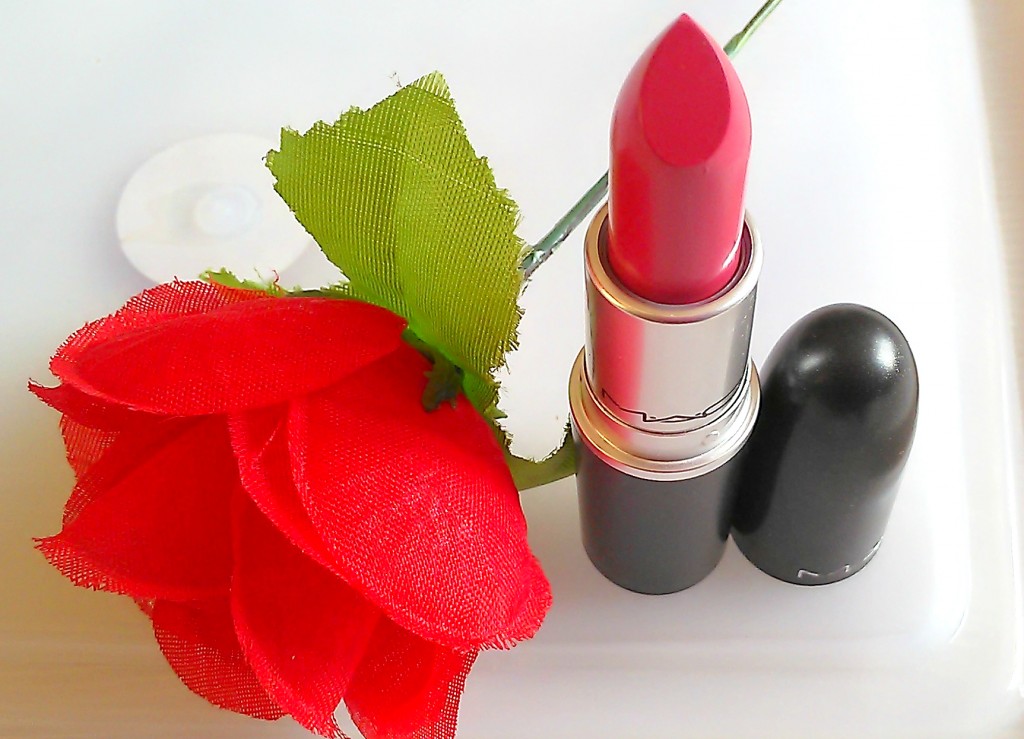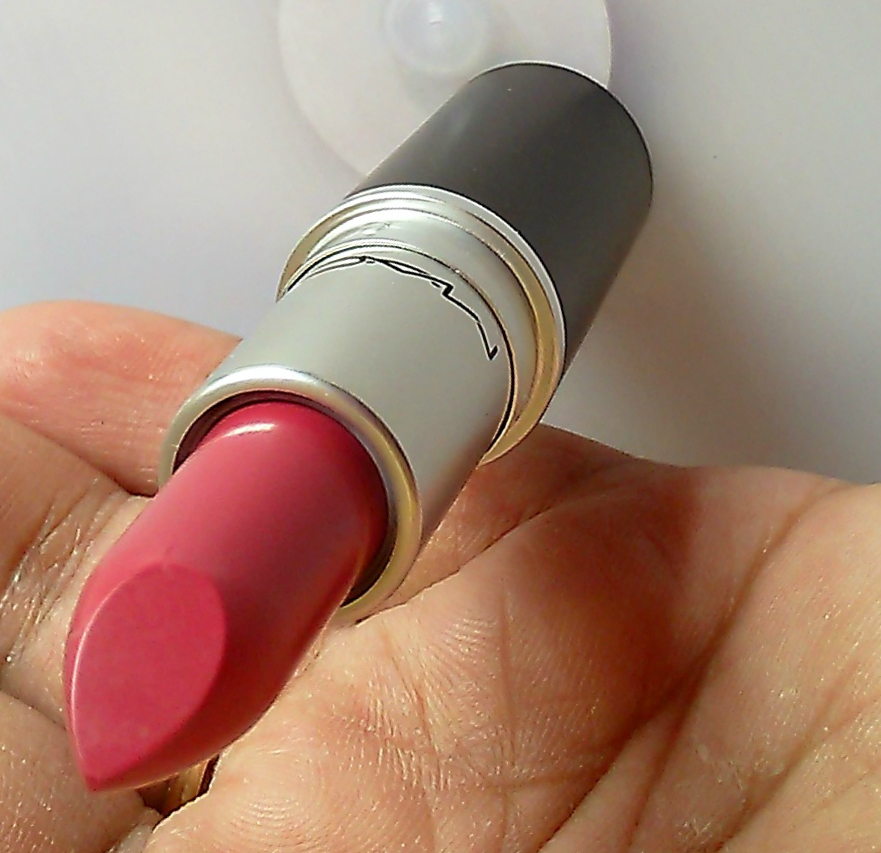 According to Mac Nouvelle Vogue is a matte soft blue pink. It comes in a regular packaging for which although it is limited edition but it is priced as regular line.
Now a days I am on neutrals phrase and as my lipstick collection consists of mostly bold shades so I thought to buy atleast one neutral shade from this collection. And as this is a matte collection so it is very obvious that every lipstick is matte in texture which is another reason for me to grab most of the lipsticks from this collection.
The shade Nouvelle vogue is a pretty neutral kind of pink which is why it washed out most of the Indian skin tones. The shade "nouvelle Vogue" I choose just by seeing the online swatches which is why when I got it I was little sad as it wash me out a bit. But with a little twist in makeup like with smokey eyes or with winged liner  or with no makeup look with tint of pink blush on cheek I found this lipstick suit me in that way. Definitely it is not a versatile shade and so it suits only fair skin people for which a big thumbs down. Another thing is although it is describe by Mac as bluish pink but I found it is little more towards peachy kind of pink on my lips. The lipstick is matte in texture and the pigmentation is awesome. The staying power of lipstick is more than 5 hours and it fades evenly. The lipstick doesn't feel too much drying on lips as the texture is not that much drying like retro matte lipsticks. My lips don't feel the tugging or pulling of lips while applying the lipstick. And the vanilla scent of the lipstick that I just love love love.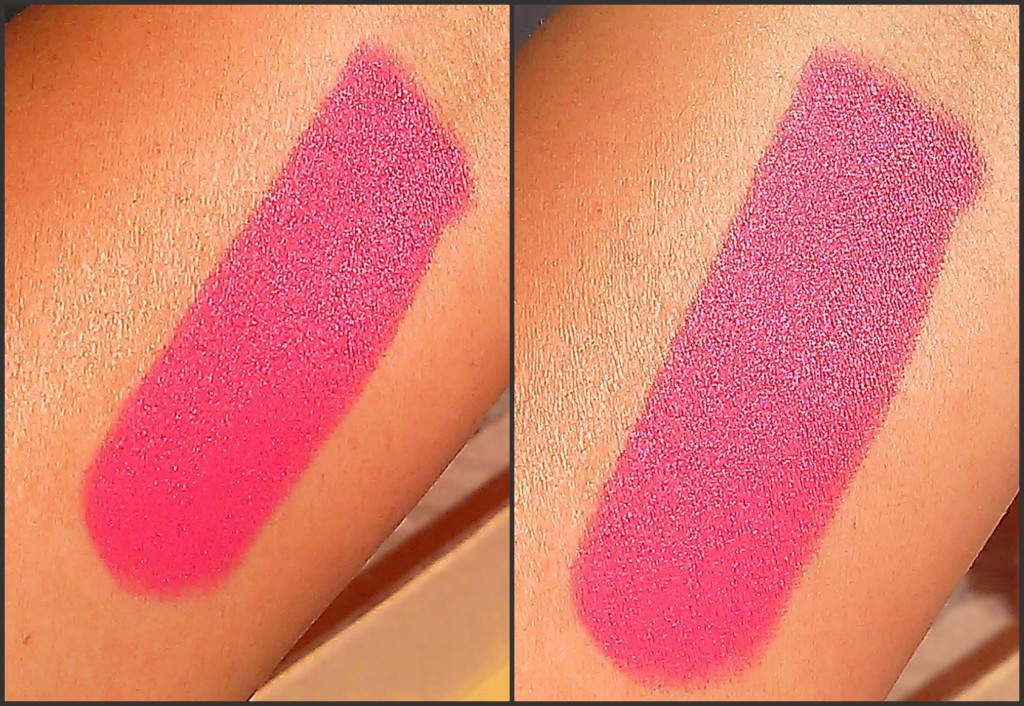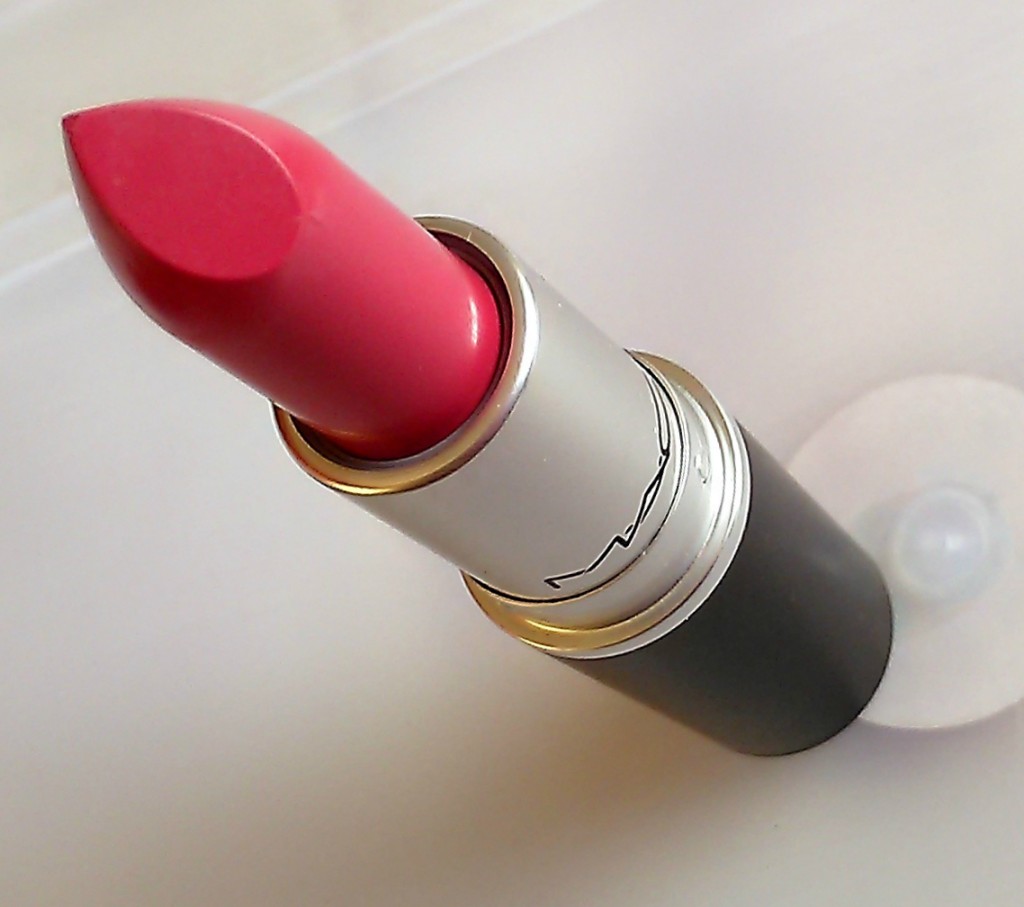 Pros
Regular packaging so being limited edition it is not overpriced as like other limited edition collections.
Stays pretty 5 hours.
No tugging or pulling of lips while applying lipstick.
The vanilla scent.
Cons
Limited edition.
Already it is out of stock in most of the Mac stores L
Doesn't suit every skin tone.
Rating:  3.5/5
My recommendation:  Definitely not unless and until you are too fair as sadly this shade is not made for everyone.
 By Contributor: Samannita