Chocolates – One of the most popular flavour of the world. I love chocolates in everything. Be it an ice-cream or any body creams. I like the cacao smell and I have one entire bag full of cacao products. When I saw this body polish in Gia Bath & Body Works, I didn't felt the need to think again. I had used the Mocha Body Polishing bar and loved it from the same brand. So, this was a must buy for me. Lets move on to the review.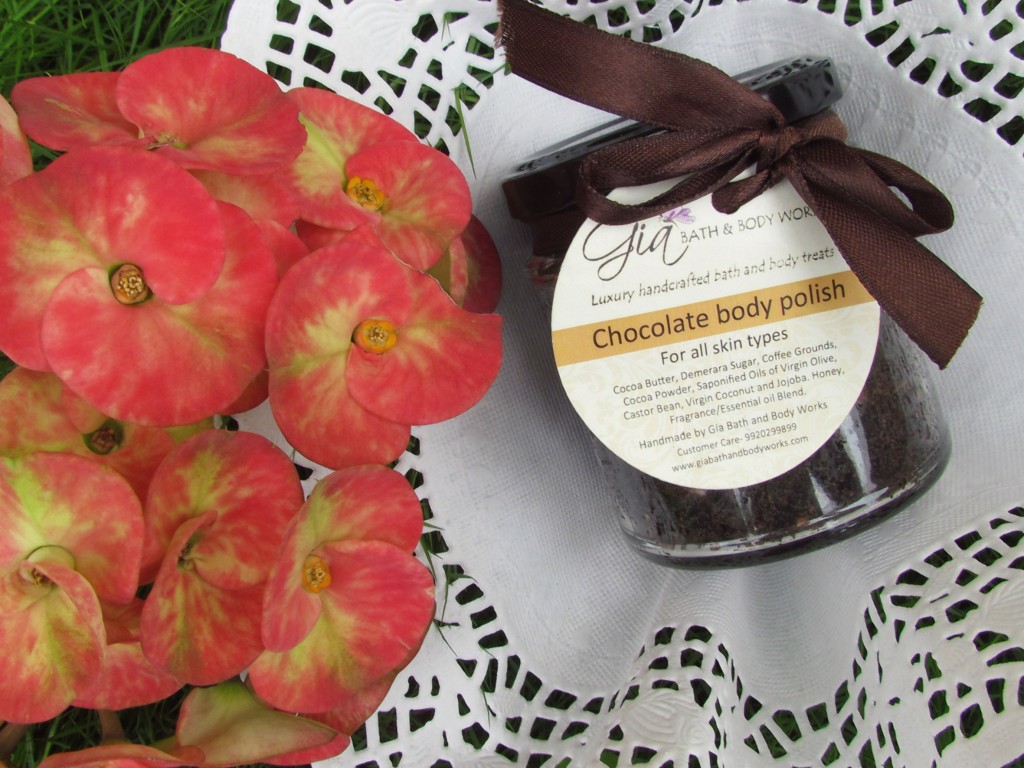 Ingredients
Direction for Use
Apply on wet skin. Massage in a circular motion for 10 minutes. Wash off any left over sugar granules and take a final rinse.
Packaging & Price
I got the glass jar packaging. Now, the packaging is changed. Price is 590 INR for 200 g of the product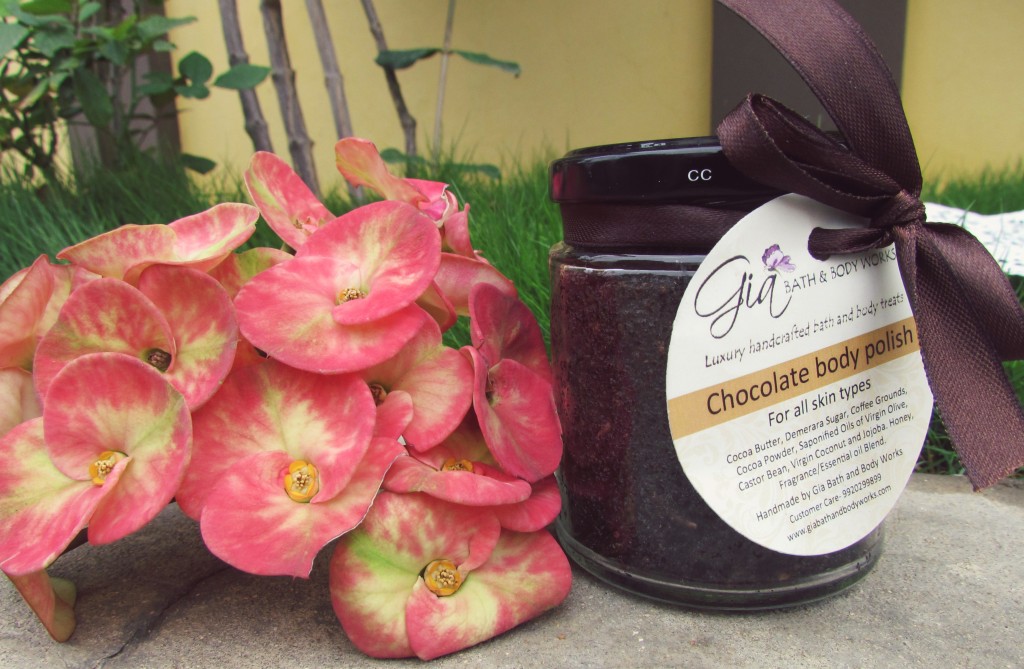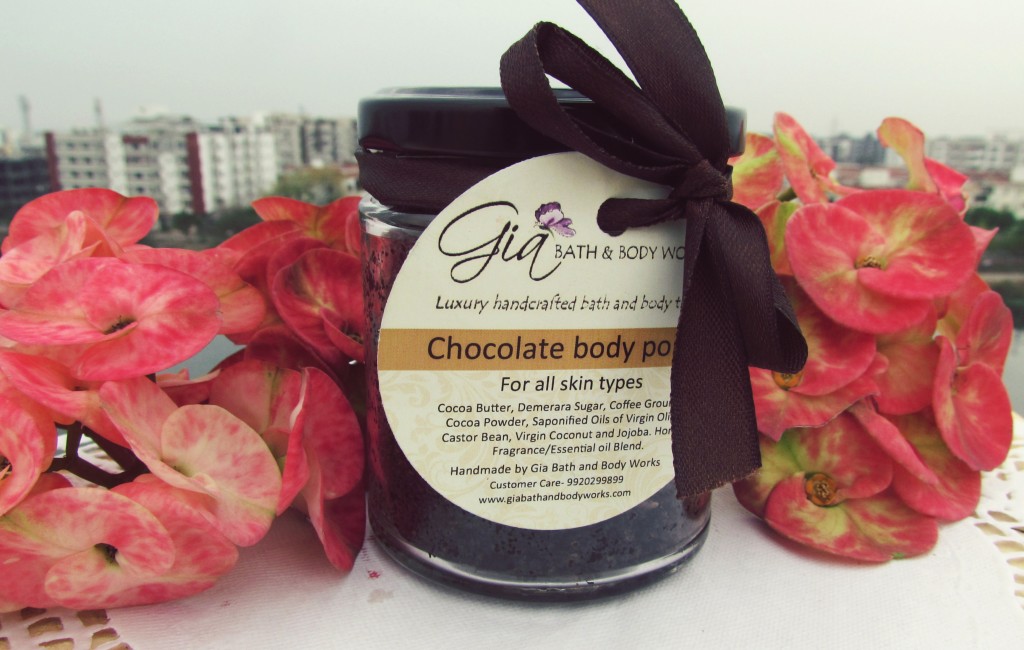 Gia Bath & Body – Chocolate Body Polish is a dark brown coloured  scrub with raw cane sugar granules- Even with its gritty texture, What surprised me the most is that it is not at all harsh on the skin . Also the granules melt easily when applied onto the damp skin.
One thing that I noticed is scrub granules are not mixed with any cream base which makes it slightly difficult to use and I face issues like the scrub falling on the bathroom floor during application. . I would also  suggest you all to take the product on the palm of your hands – mix it with little water (not make it too runny – a thick consistency should be fine) and apply it in circular motions on the wet body for easy mess free application.
Looking so yummy, isn't it?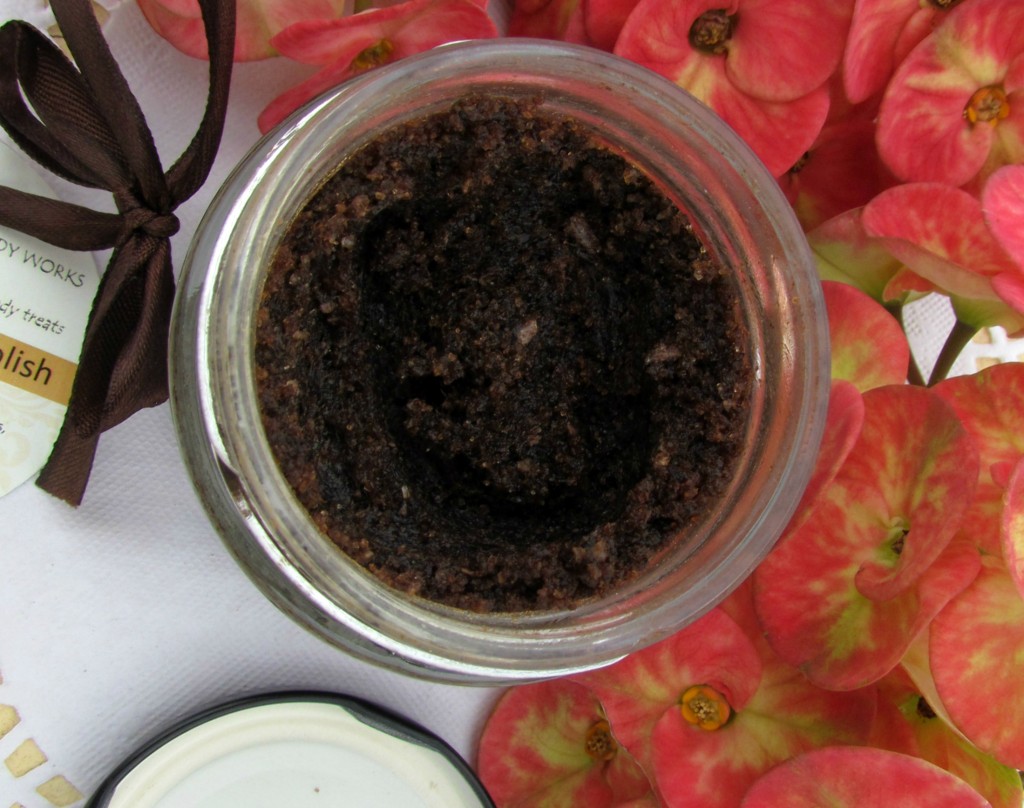 I feely like eating this up – 😛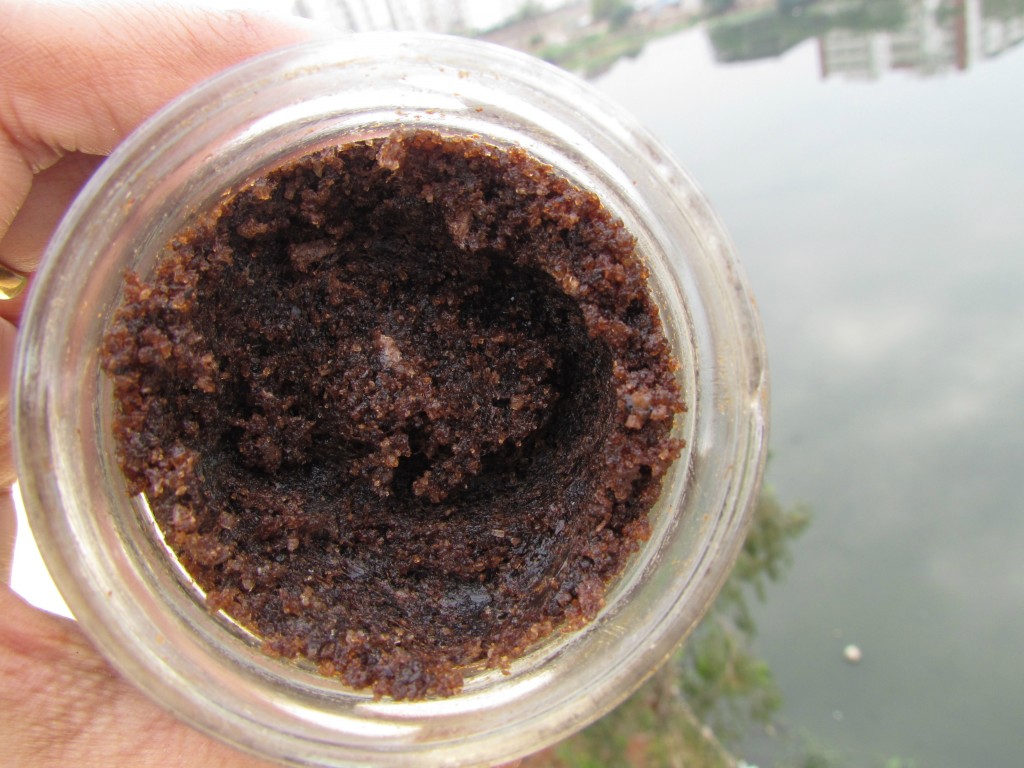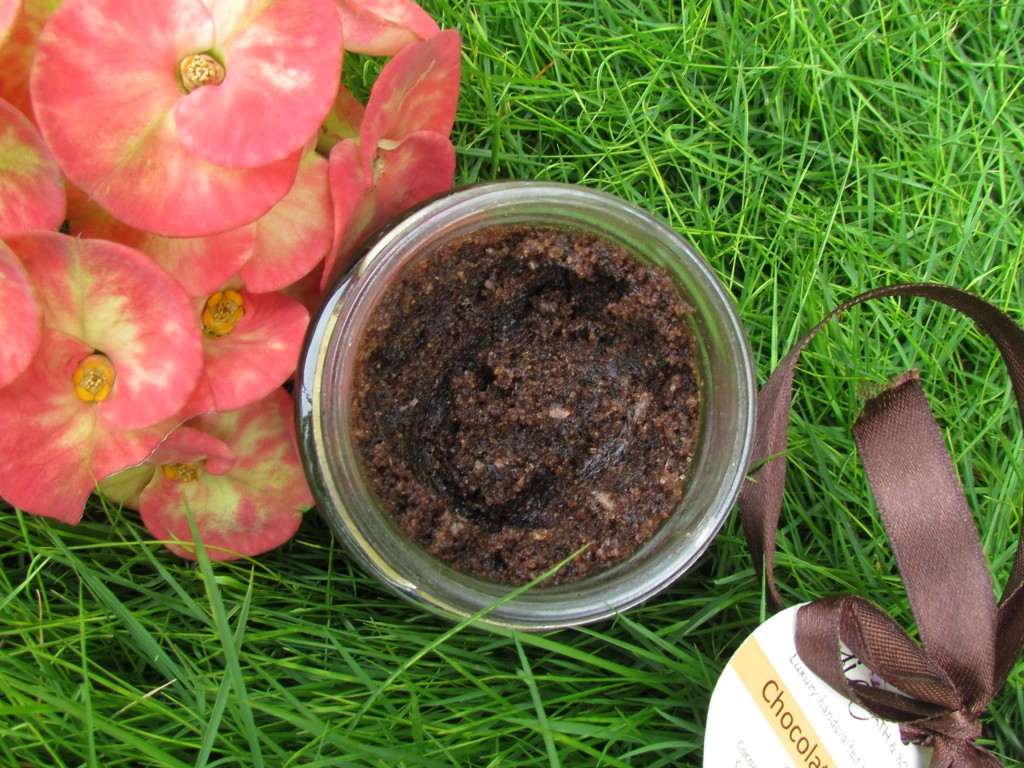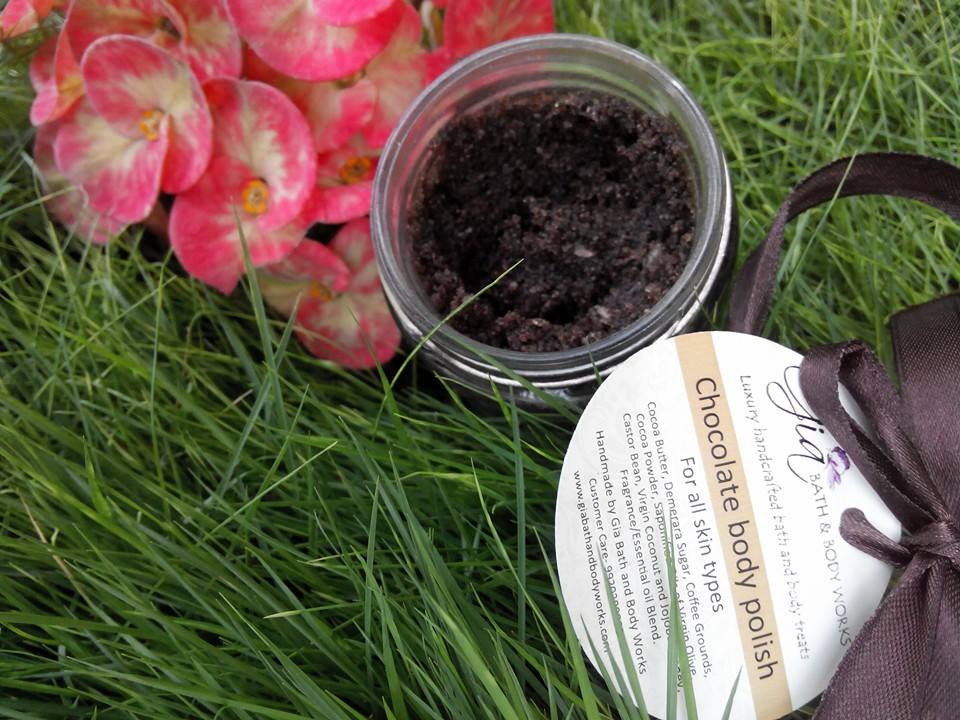 Overall, a wonderful product that provides excellent exfoliation – removes dead skin cells and its ingredients-the goodness of the wonderful oils moisturize skin leaving it supple and baby soft. The aroma of chocolate and coffee is so wonderful and is very relaxing. I don't feel the need to apply any lotion or body butter afterwards. The fragrance lasts for long time. Me and my hubby usually use it  once a week and we love it. This is our 3rd bottle of this. A must try product from the brand.
To buy this – Check the Facebook Page here