A setting powder / loose powder is basically a loose or compact sheer-to-medium coverage powder that "sets" your foundation or other base makeup so that it lasts throughout the day. It's really beneficial for people with oilier skin-types to use a setting powder so that the oils in their skin don't break down their makeup to the point where it's sliding and/or disappearing from their face. The setting powder can seriously help delay the process and save you from touching up so frequently. In today's review I am going to talk about a setting powder that I totally loved and emptied within 2-3 months. When I saw this MAC Pre+ Prime Transparent Finishing Powder in Nordstorm website- Honestly- I found no reason to skip it.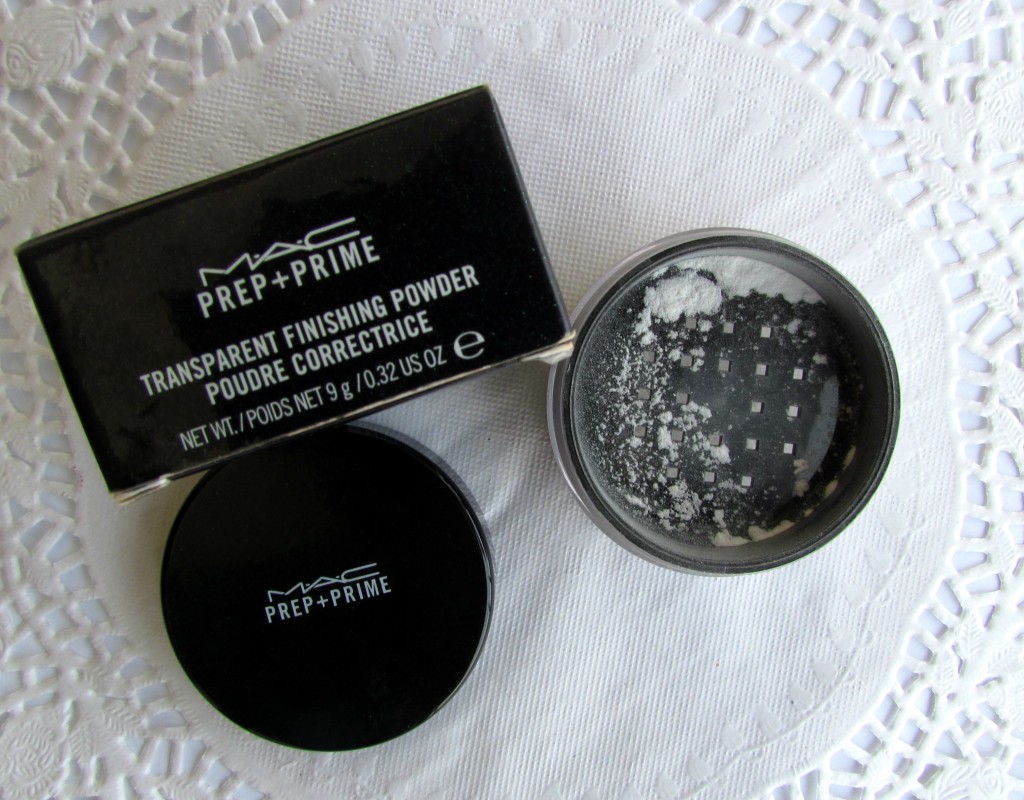 What does MAC say about this setting powder
A silky finishing powder that provides an invisible way to set makeup. Reduces shine while optically minimizing the look of pores, lines, imperfections. Available in one universal colour that suits all shades. Wear over makeup or on bare, moisturized skin.
Price: 26 US $ ; Nt Wt: 8 g / 0.28 US oz ; Can be purchased from here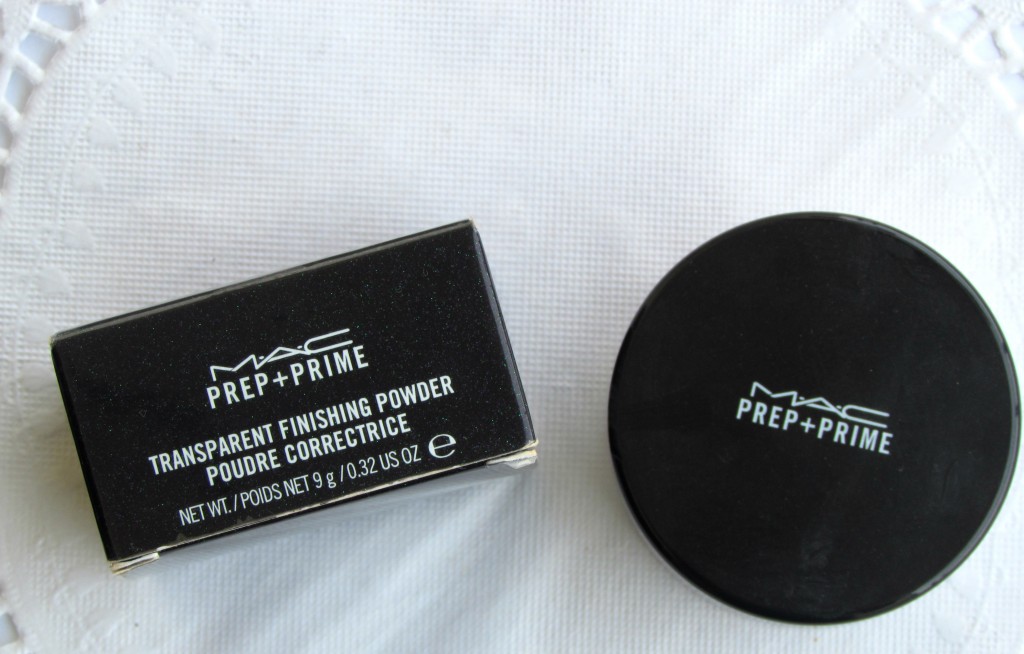 Packaging
Product comes packaged in a jar with a shifter as in the picture. Its quite messy. There is no twist top that controls the usage. Each time I keep it upside down- I can see a lot of product in there on the cap.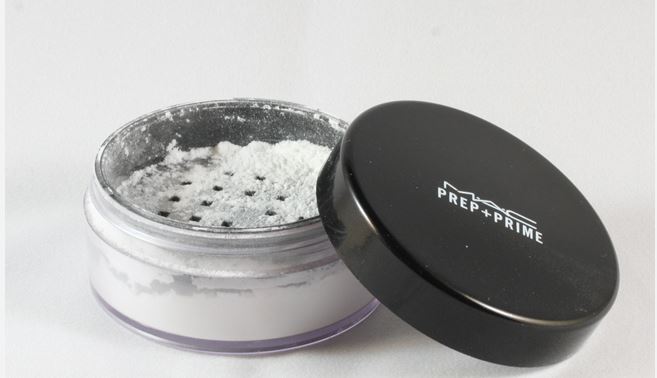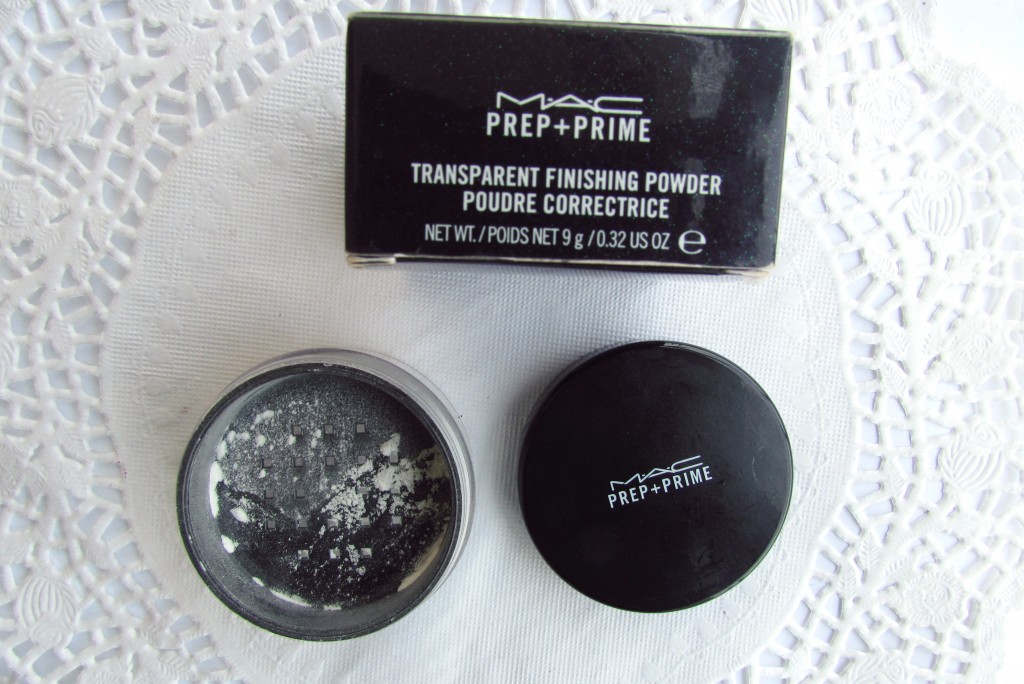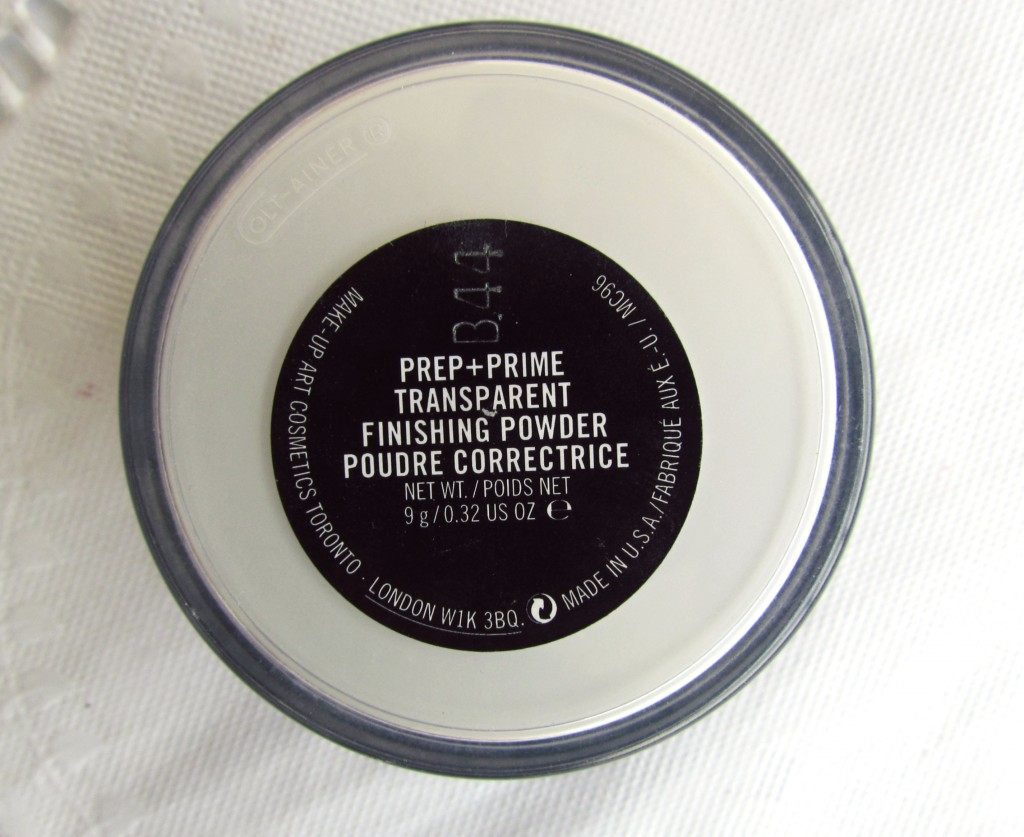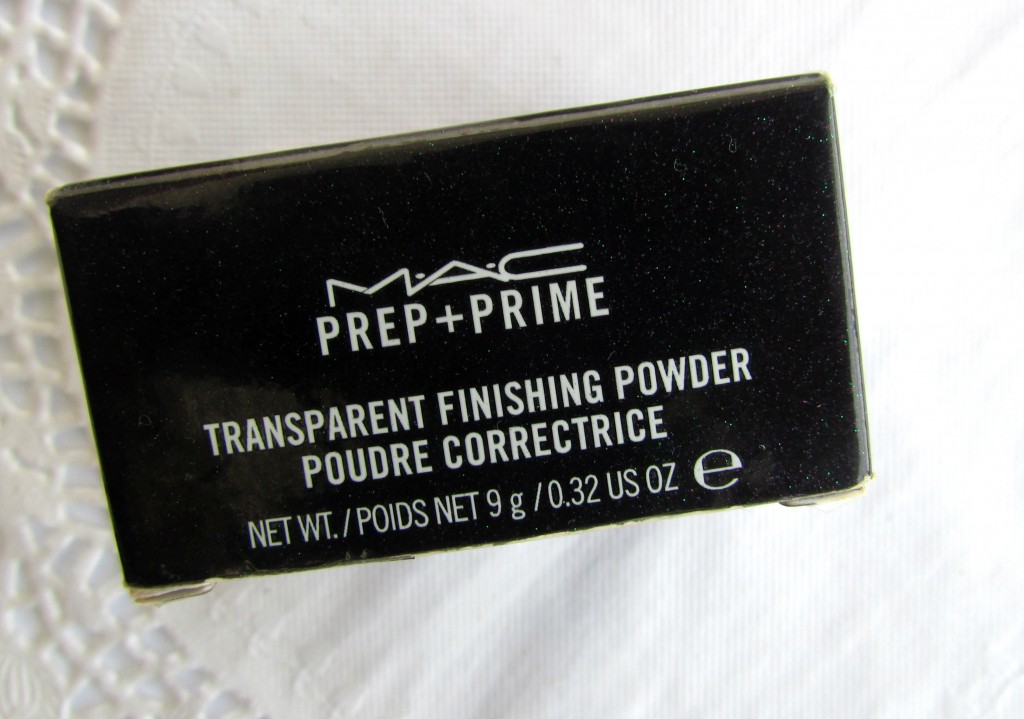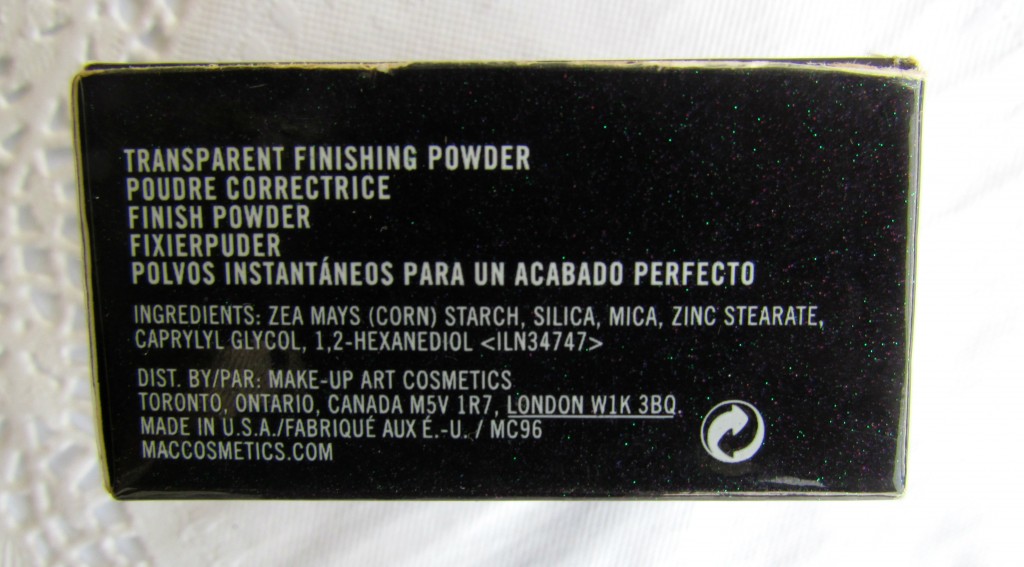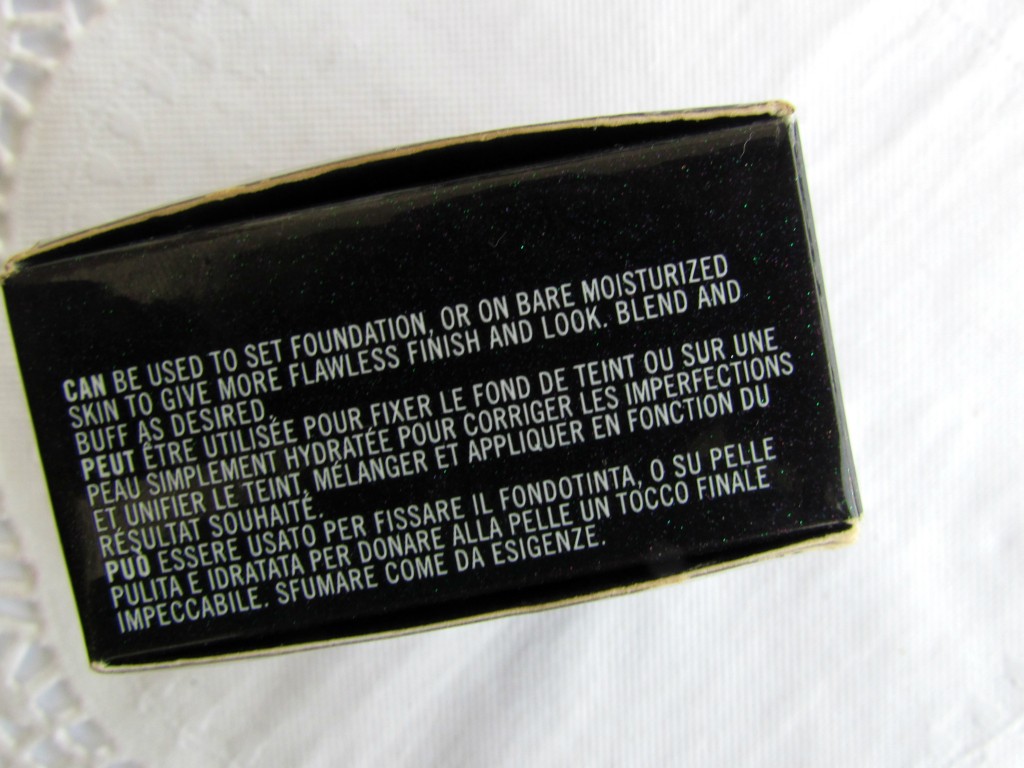 Swatches and my experience using MAC Prep+Prime Transparent Finishing Powder
This is a must have product in my everyday to evening and special occasion looks. I really love the way this product gives an airbrush-like finish to every look. I use it for softening eyeshadow edge , smoothing browbone area, setting my concealer and foundation etc.
I have very sensitive skin, and this powder doesn't clog nor irritate my skin. Its a multi use product. It made the pores less visible and I hardly touch up my makeup during the days  I set using this powder. It also helped eliminate shine and gave  my foundation that perfect matte finish look. It doesn't give any white cast/patchy/dry feel.
Only a very little quantity is needed for each application. I use my ELF powder brush/ Real Technique Buffing brush to apply it. Another tip is- Don't overdo it else it will appear cakey.
Other than the packaging mess-  I have no negative things to tell about this. I finished this within 2-3 months of usage and closest drug store dupe of this would be ELF studio Finish powder- Sheer
Moving onto swatches and FOTDs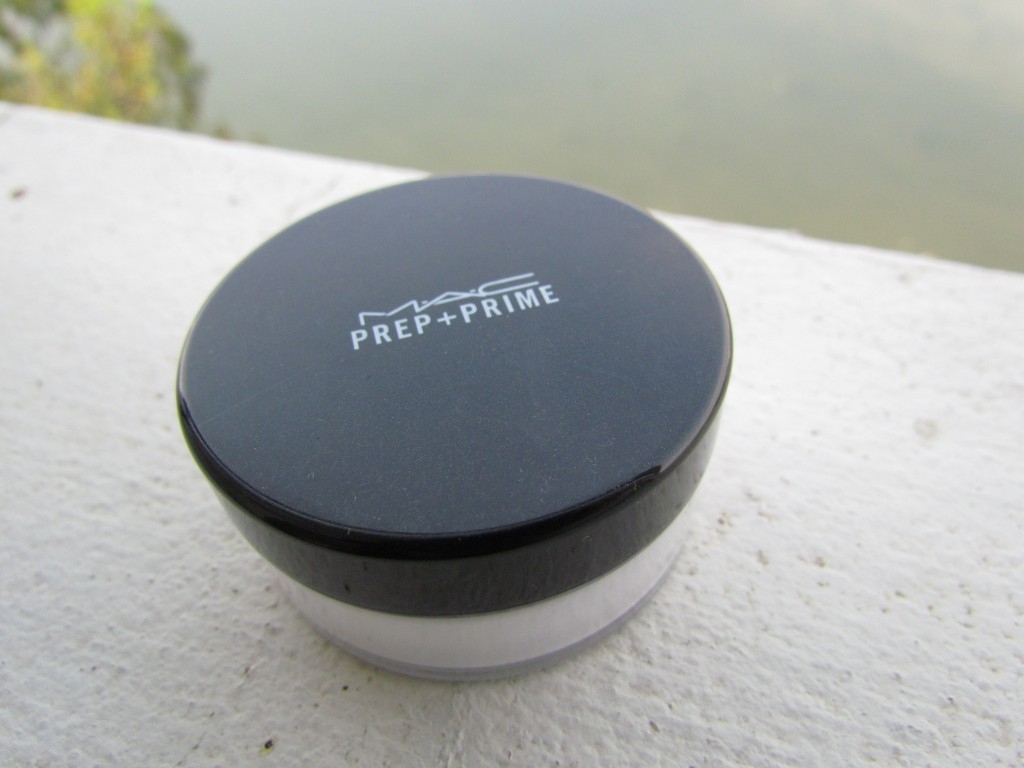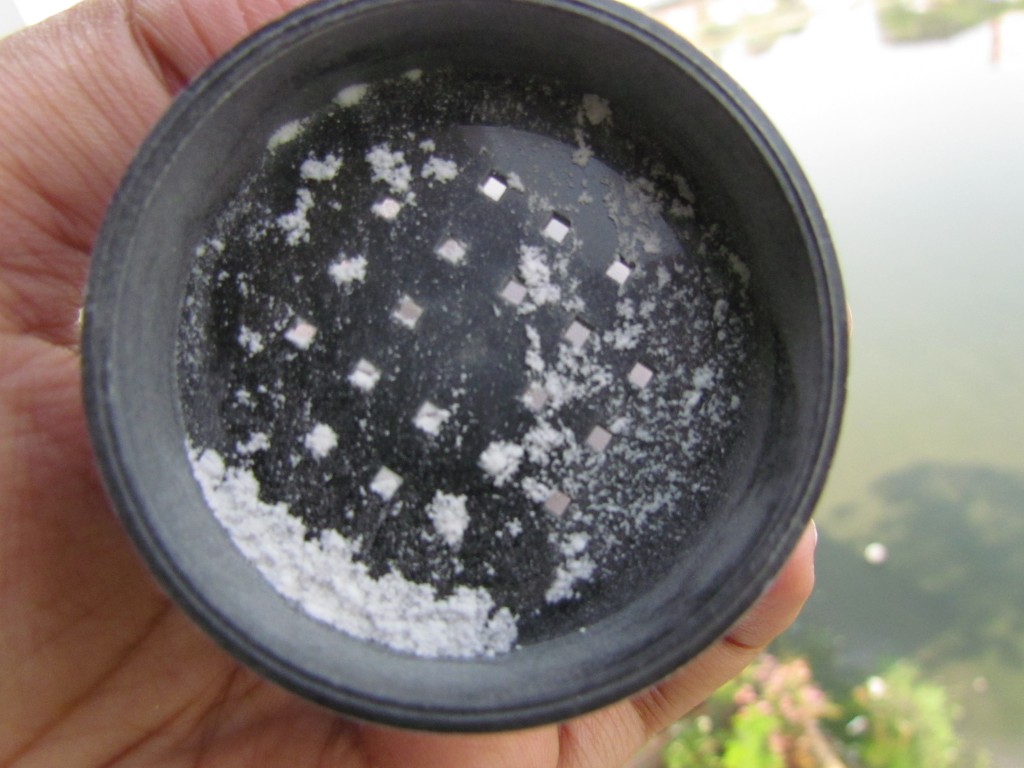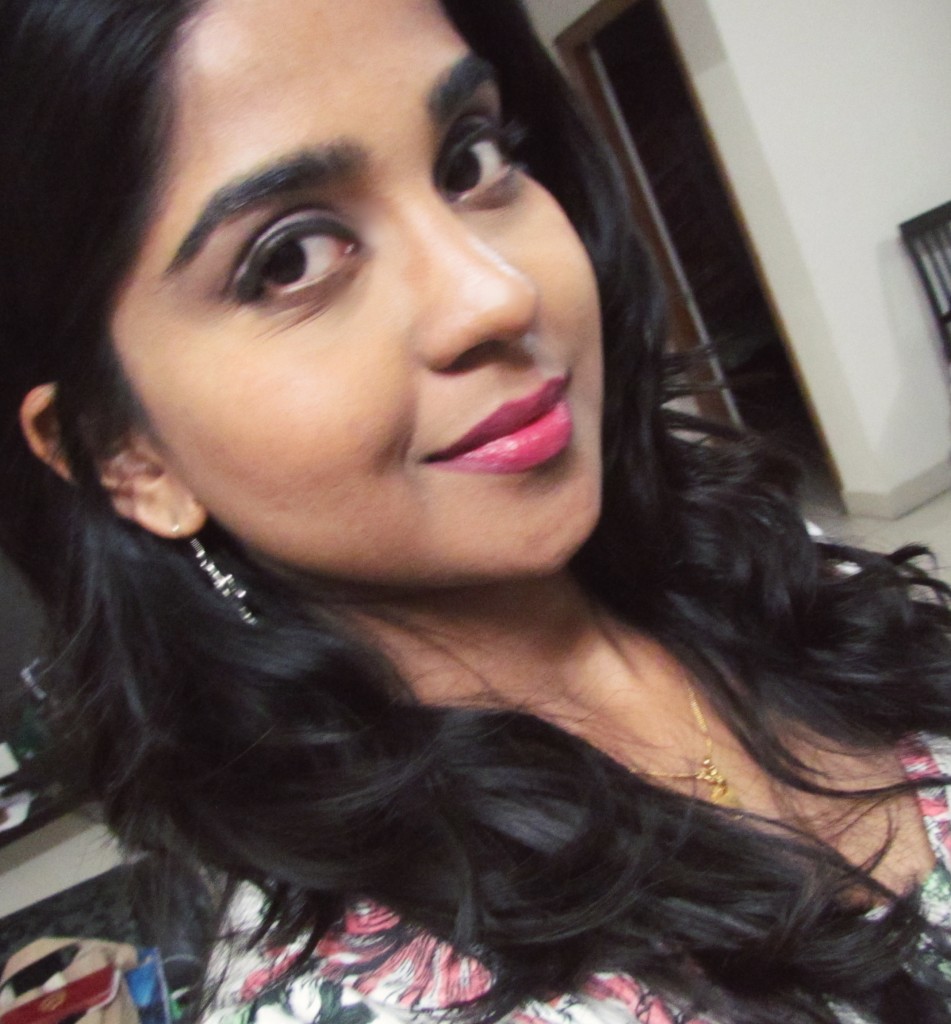 Pros
-fine texture- easy to work with. no grittiness etc
-very little quantity is needed for each application
-doesn't accentuate fine lines/make your face cakey
-Controls oil effectively – gives a smooth , matte look
-Its translucent
Cons
-Messiest packaging ever!!
Overall, I like the way it sets my makeup effortlessly. This powder soaks up oil and helps the makeup last all day. Only downside is, if you dust a little too much, your face will be white. Even though it says transparent. Also, the packaging is too messy – I would like this container to have an option to close the shifter, as I can't travel with it. There were few incidents where I knocked it out and try to pat the powder back in the holes.
Hope you all found this review helpful.
Which is your favorite setting powder