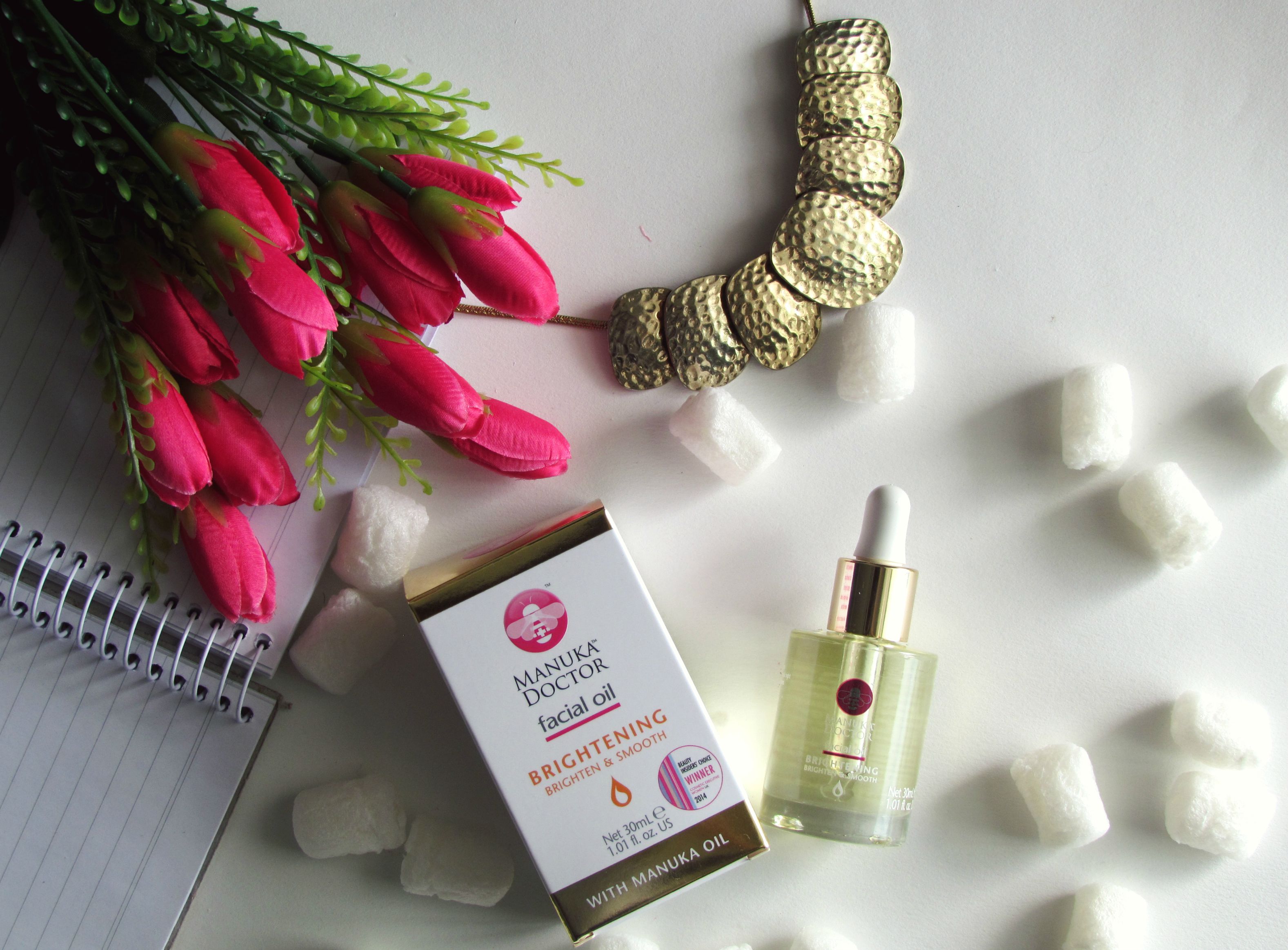 Essential oils that are used in the skincare products help combat different skin conditions/problems mainly  acne, dark spots, blemishes, pigmentation marks, fine lines &wrinkles etc. Facial Oils are always a huge hit in the market. Especially, the fact that its very light weight and does the same job that a serum does. Serums are super expensive and not every one can afford it. Facial oils with the goodness of certain essential oils such as rosehip, avocado etc does the job of a serum and is so reasonably priced so that everyone can afford to buy it. Regular use of the facial oils help lighten and brighten the skin tone. Manuka Doctor was kind enough to give me two facial oils for review. One is reviewed by my guest writer – Navya here. Today, in this post, I shall be quoting my friend's feed back on using this brightening oil from Manuka Doctor. This oil is made from a blend of argan, rosehip, Manuka and avocado oils which all help to regenerate and nourish your skin whilst keeping the skin young, fresh and bright.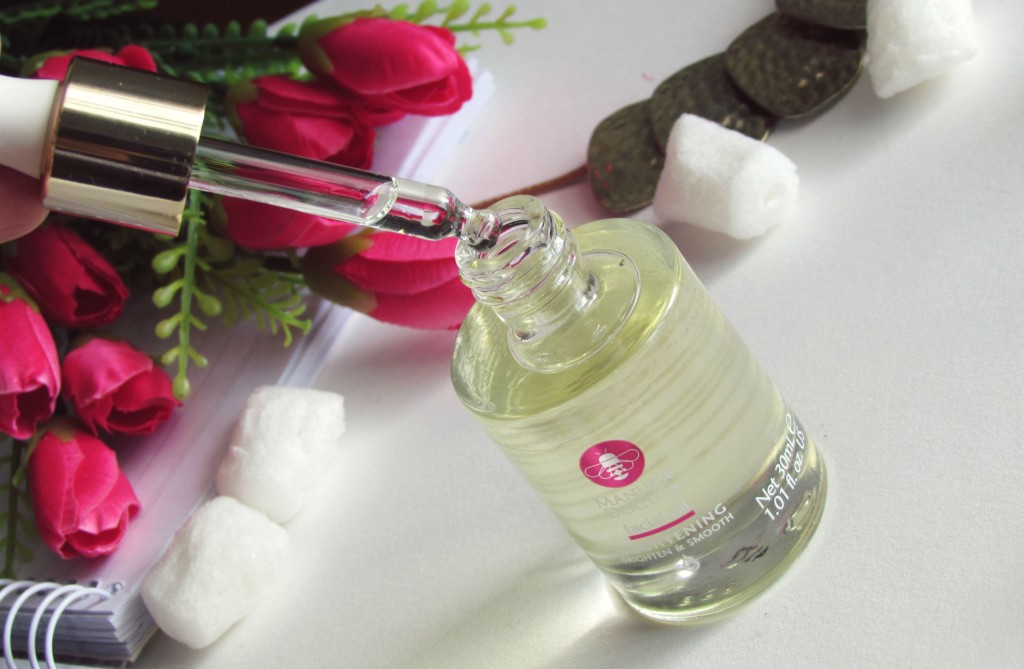 Product Description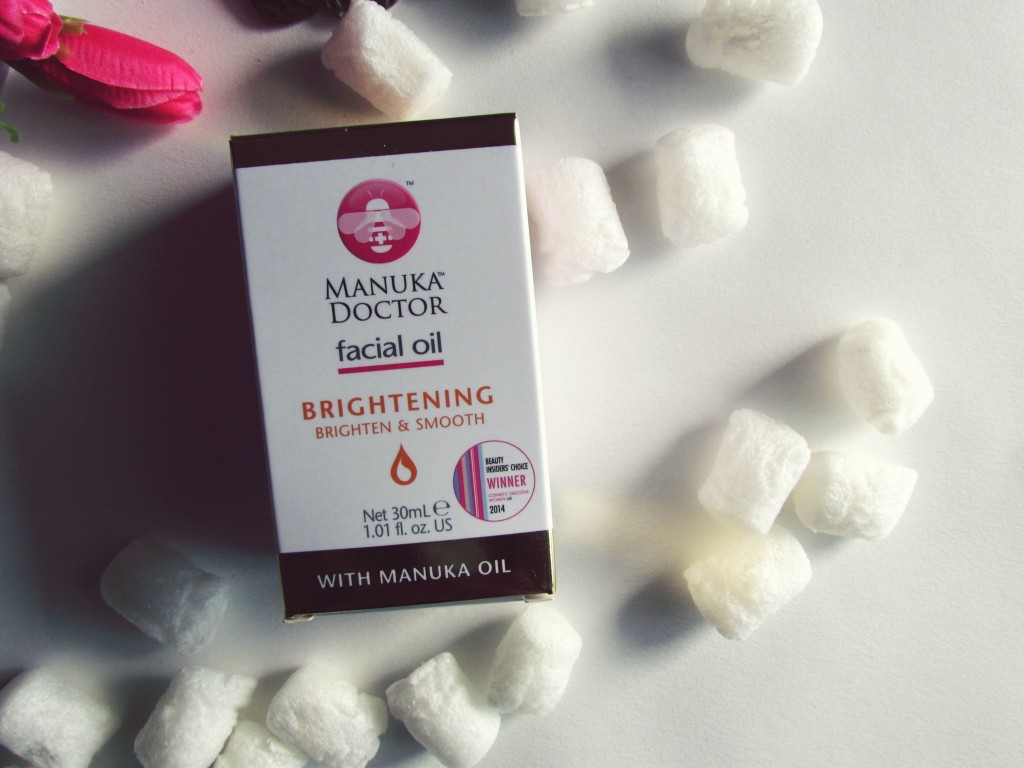 The Manuka Doctor Brightening Facial Oil is a regenerating formula rich in powerful plant extracts designed to visibly brighten and smooth uneven skin tone.
Achieve a brighter, fresher and more youthful looking complexion with Manuka Doctor Brightening Facial Oil – featuring hero ingredient Manuka Oil. Anti-oxidant rich oils help protect against oxidative damage, whilst deeply nourishing essential oils visibly promote skin's flexibility.
Skin feels refined and appears more even toned and luminous. Manuka Doctor Brightening Facial Oil is designed to suit all skin types, so there is no reason not to try this powerful anti-ager for visible skincare results. Just a couple of drops applied daily will visibly hydrate, revitalise and even skin tone whilst essential oils restore skin's suppleness – all without greasy side effects.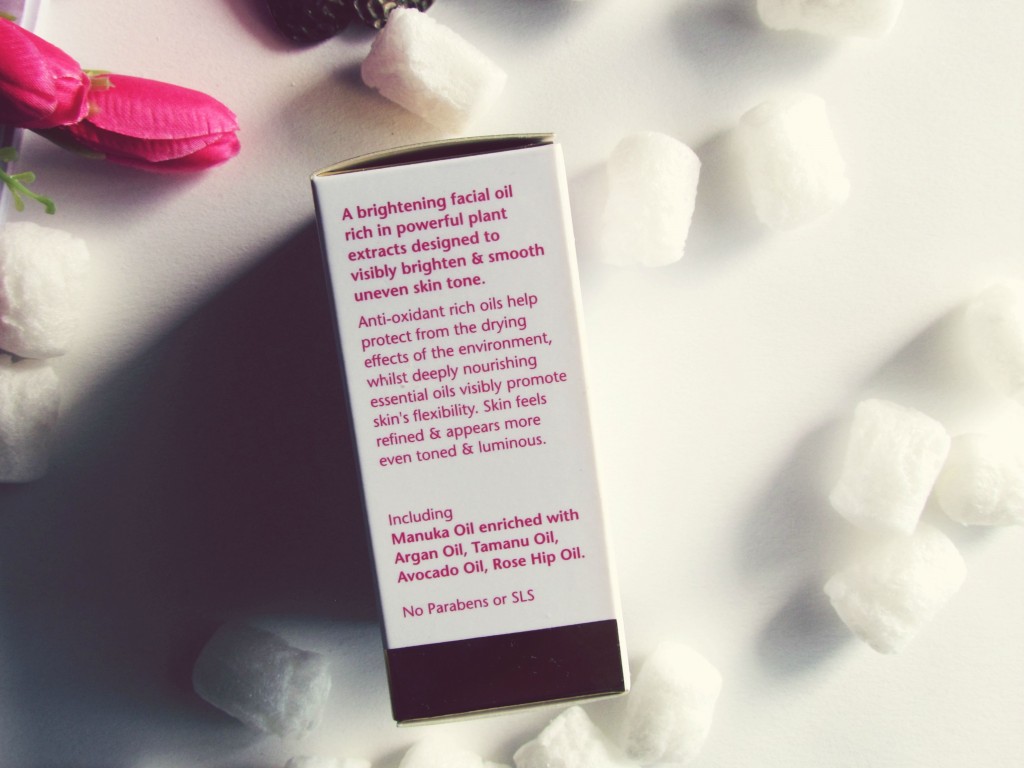 A little about her skin – She have left over spots of acne on her skin. She have been using bio oil all this while to remove the spots. it doesn't seem to help lighten the spots much. That's when I gave her this brightening oil for use.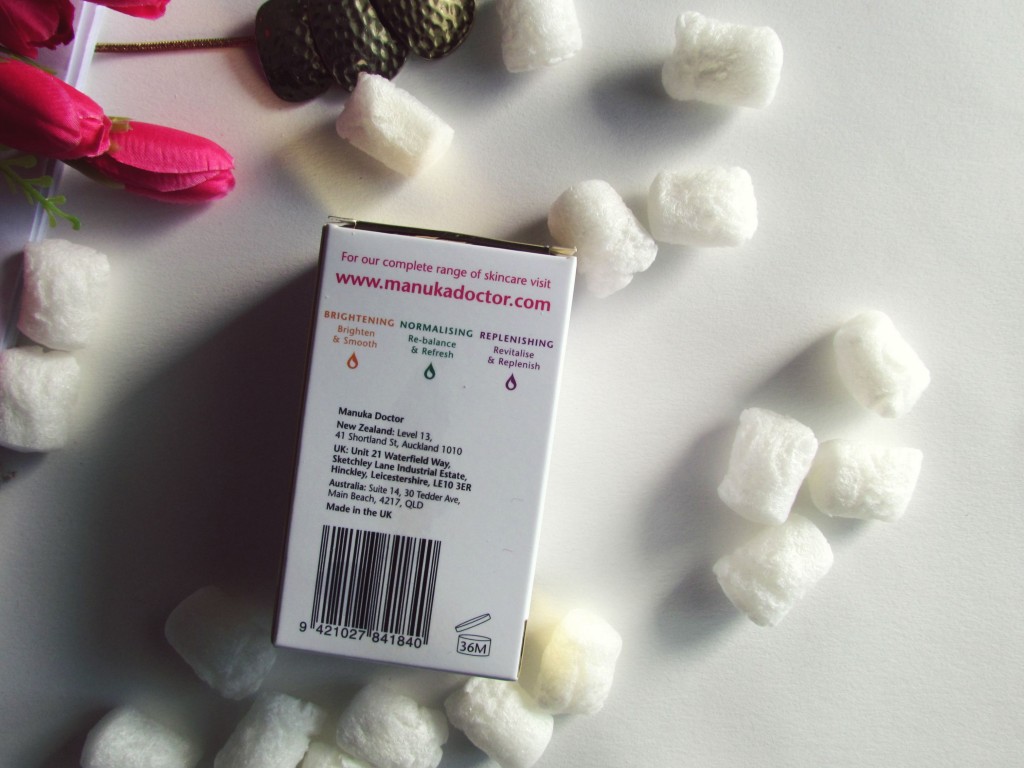 Directions to use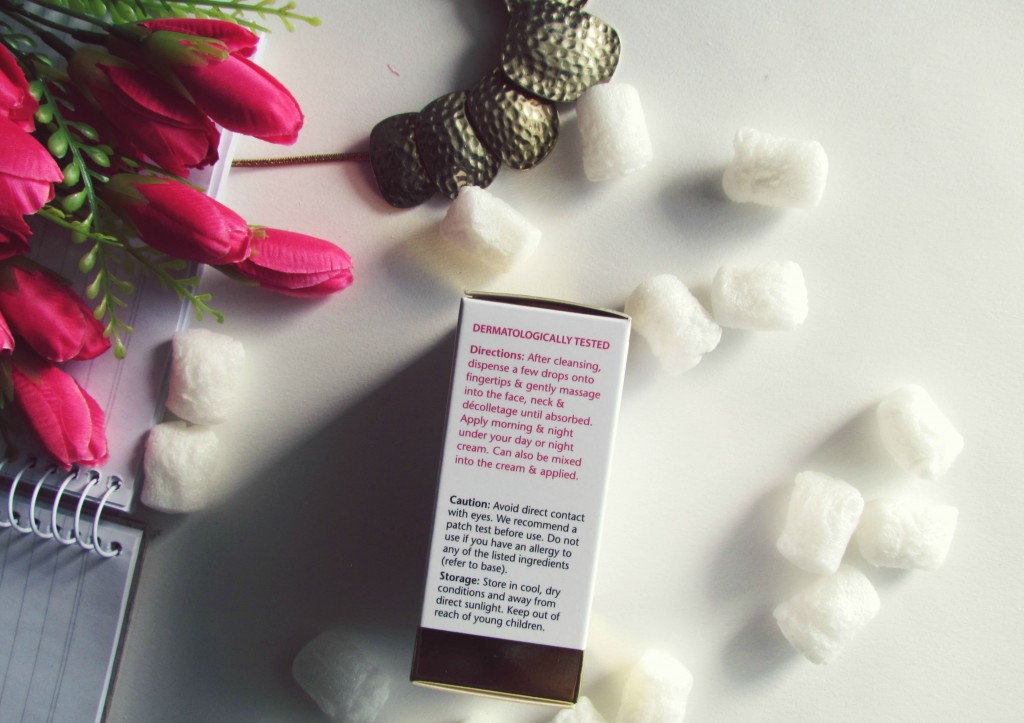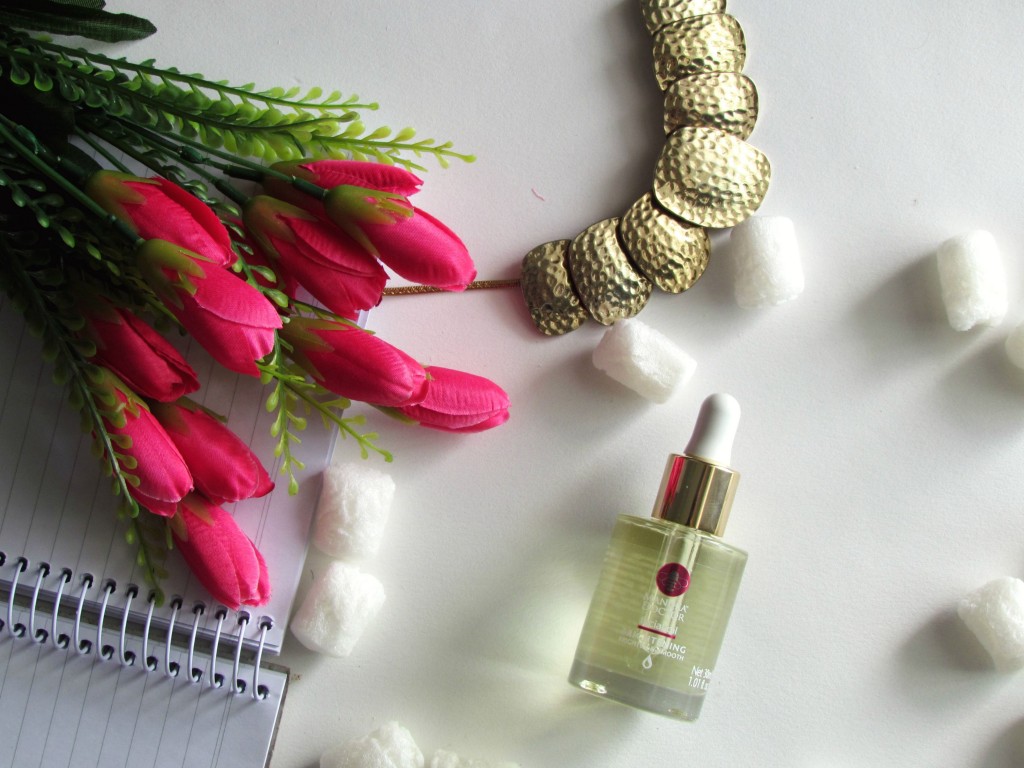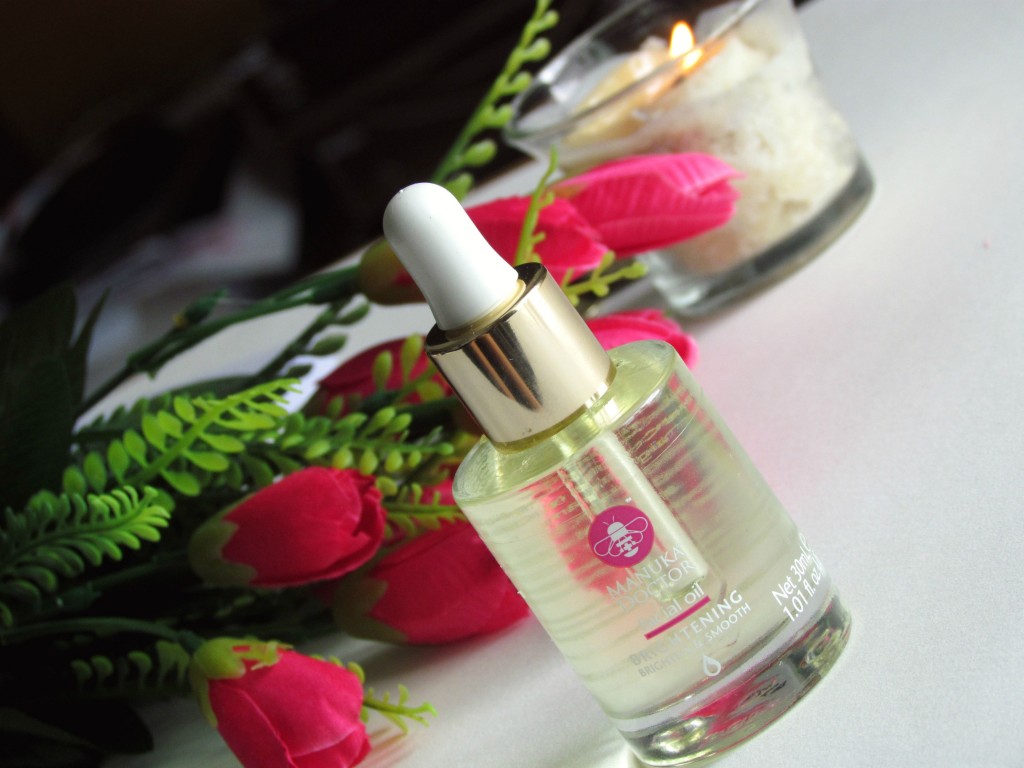 She says- smell is not pleasing for all as it has all natural oil blend. But, she find it ok. About the packaging – She says the dropper that it has make the whole task of dispensing the product easier. mess free! She uses 4 drops daily two times before applying her regular moisturizer. She says- It's very light weight. gets absorbed easily without leaving skin sticky or greasy. She lives in Canada and in the extreme harsh cold weather this facial oil is a blessing. It helps hydrate the skin. And she is noticing very visible improvements on her spots. She says- with continuous 3 weeks of usage- her spots appear more lightened. However, she noticed few breakouts on her dry skin after using this. But, with continuous usage she got rid of it as well. She use it not just on the face. But also, on her body acne. She says- the red spots are faded and the area appear very smooth and soft.
Manuka Doctor Brightening Facial Oil is priced at 29.95 $NZD ; Buy from Manuka Doctor website here.  
Overall, a great facial oil for dry/acne prone skin/mature skin – It has "hero ingredient – Manuka Oil". Also containing Argan Oil, Tamanu Oil, Avocado Oil, and Rose Hip Oil deeply nourish and protect the ski, reduce acne spots, redness and even treats body acne. At first you might notice a little breakouts- But, that's how it works, Continue to use and you will wakeup to a more youthful, even toned complexion.
Have you used Manuka Doctor Brightening Facial Oil? Which is your favorite Manuka Doctor product
** Product send by brand PR. However writers opinion is not influenced by the brand. Review is based upon her personal experience of using the product.