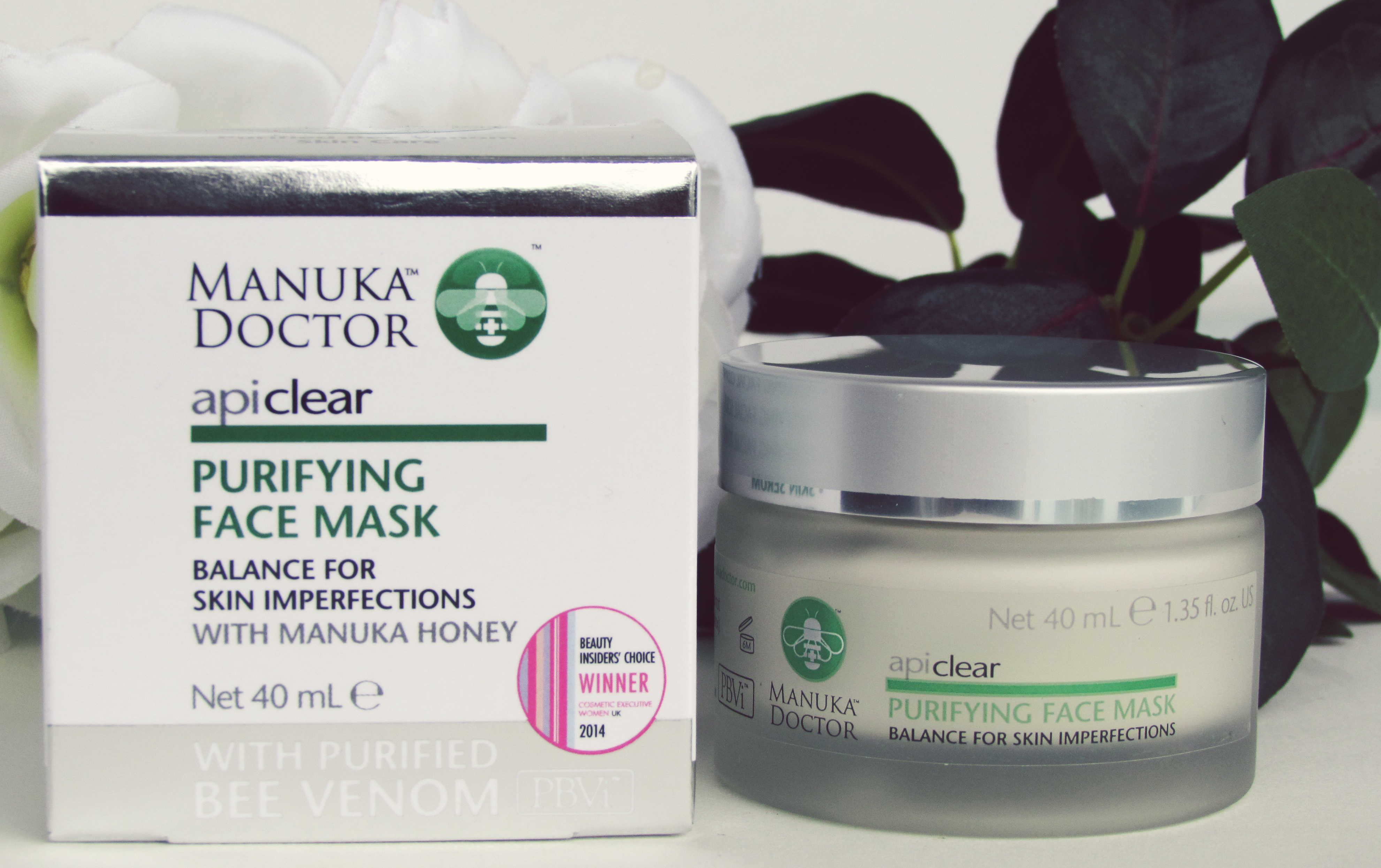 A good purifying facial mask helps deeply cleanse the face irrespective of the skintype and removes impurities and helps detoxify and rebalance the moisture levels of skin. Purifying facial masks also help in getting rid of acne spots, any redness on the skin and gives a smooth, youthful complexion. In today's post I am reviewing Manuka Doctor Purifying Face Mask.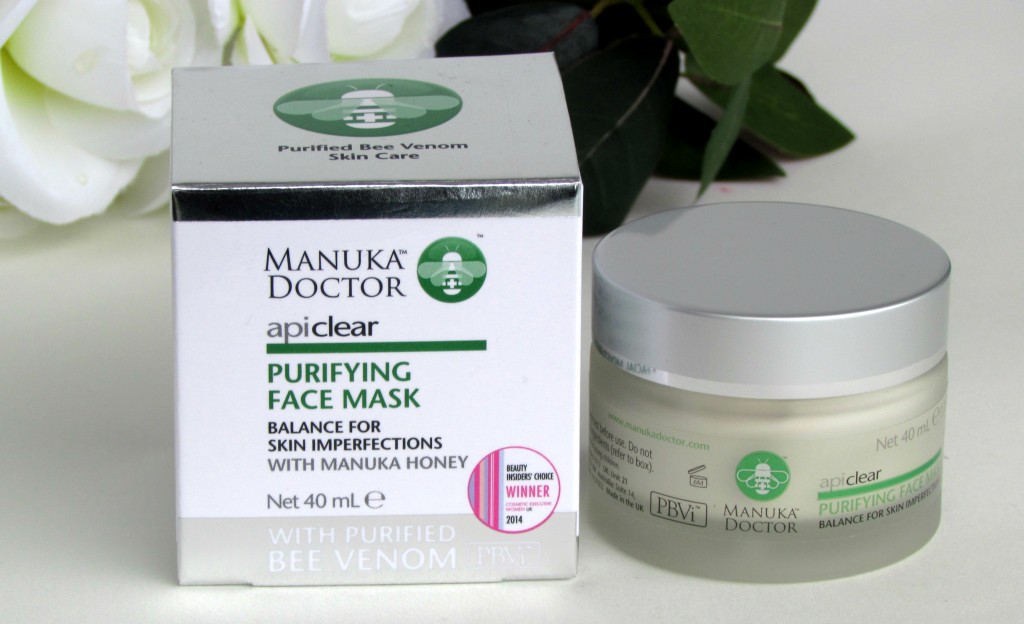 Product Description – Courtesy : Manuka Doctor Website
balance for skin imperfections with Manuka Honey
Get your glow on with our highly effective deep cleansing mask that withdraws daily impurities and cleverly balances the perfect amount of oil and moisture for a smoother, more radiant looking complexion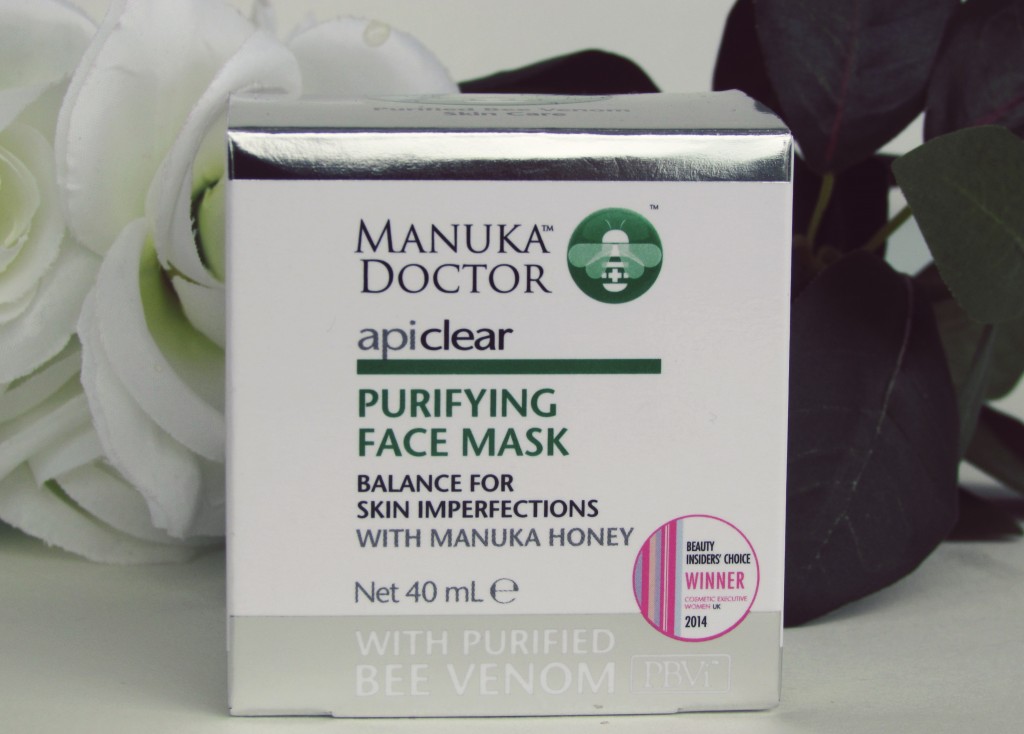 Packaging & Price  – Comes in a round glass jar with the screw top lid. Nt wt: 40ml;  Retails for $NZD 49.95 ; Buy here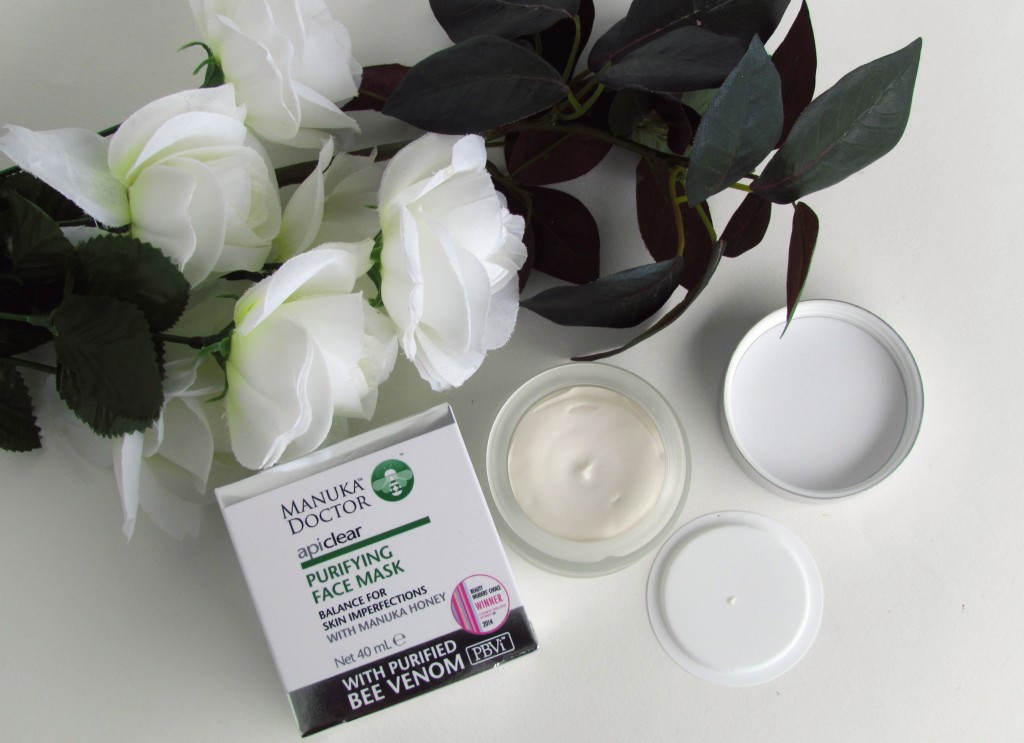 Now a lot of you might ask- what are the ingredients
Activated Key Ingredients from the Hive
Purified Bee Venom (PBV) – a potent combination of enzymes, peptides and amino acids with proven anti-bacterial and anti-inflammatory properties
Manuka Honey from New Zealand – proven anti-bacterial, anti-inflammatory, cell regenerating and moisturising properties
Other Key Ingredients
Kaolin Clay – a light mineral clay to help draw impurities from the skin
Witch Hazel – renowned for its astringent properties & used on fragile skin with dilated pores
Vitamin E – renowned for it's moisturisation & anti-inflammatory properties. Also helps protect against free radicals
Grape Seed Oil – rich in fatty acids & antioxidants, this plant seed oil has impressive anti-inflammatory properties, helps clean pores & even skin tone
Aloe Vera Juice – its anti-inflammatory & antibacterial properties are effective in treating acne & reducing redness. The astringent property of aloe helps to remove excess oil & dirt from the skin to help prevent breakouts
NO Parabens or SLS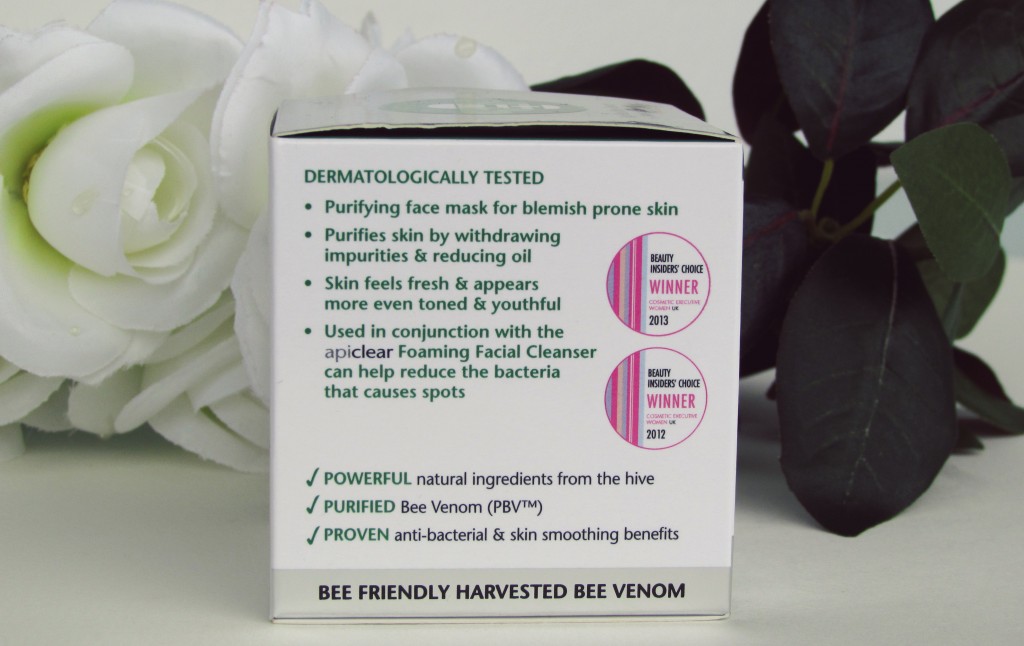 More pictures, swatch & my experience using this mask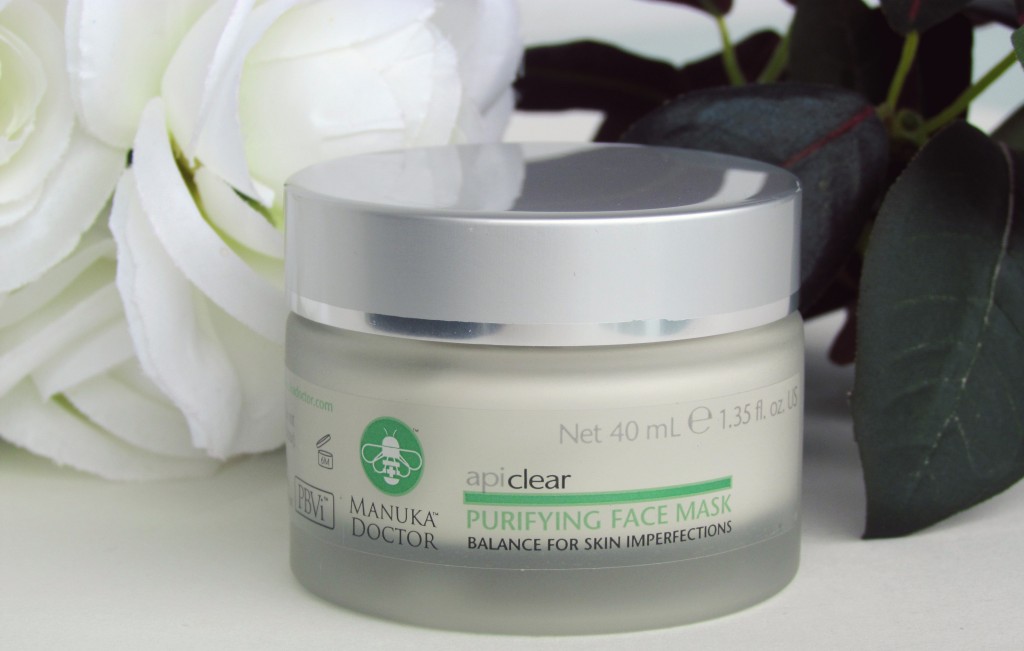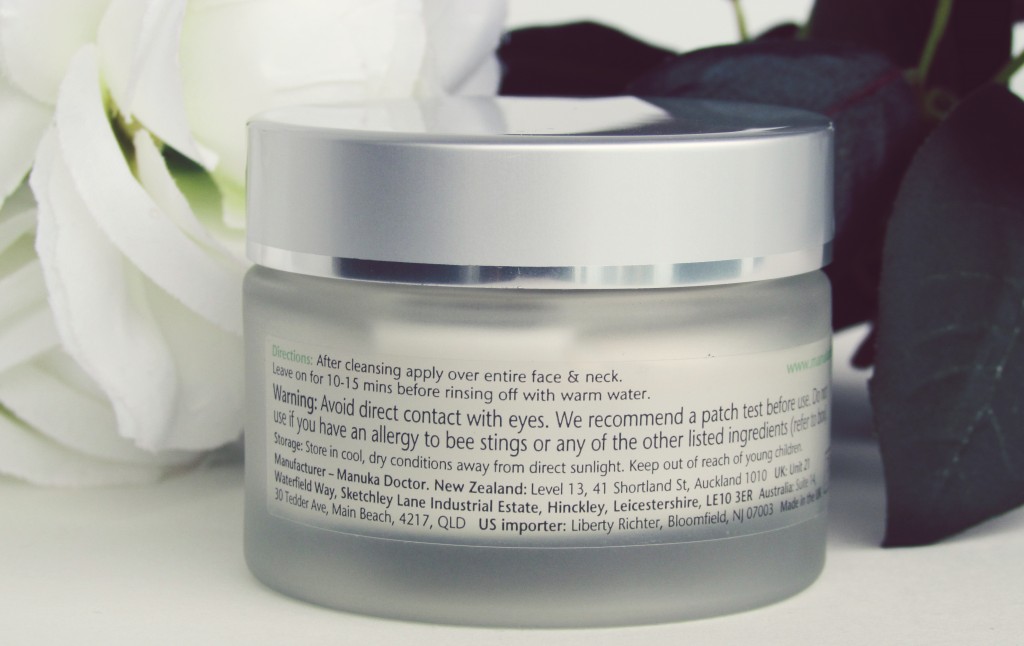 I apply it after cleansing my face. I take the product using a spatula and apply onto my face and neck. I apply it on my under eye area as well. I leave it for about 8-10 minutes after which I wipe off the mask using a warm wet muslin cloth and apply the serum/rosehip oil.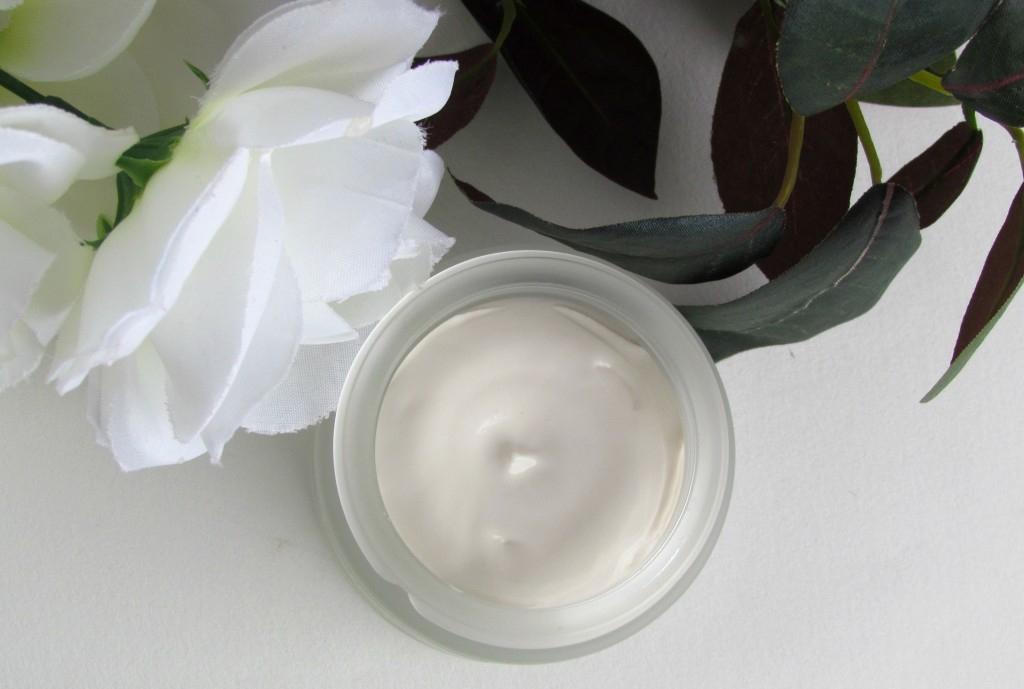 As you can see the texture of the cream is quite thick. It doesn't dry out the face area, I have a oily T-Zone and this mask sucks out all the excess oil from my face.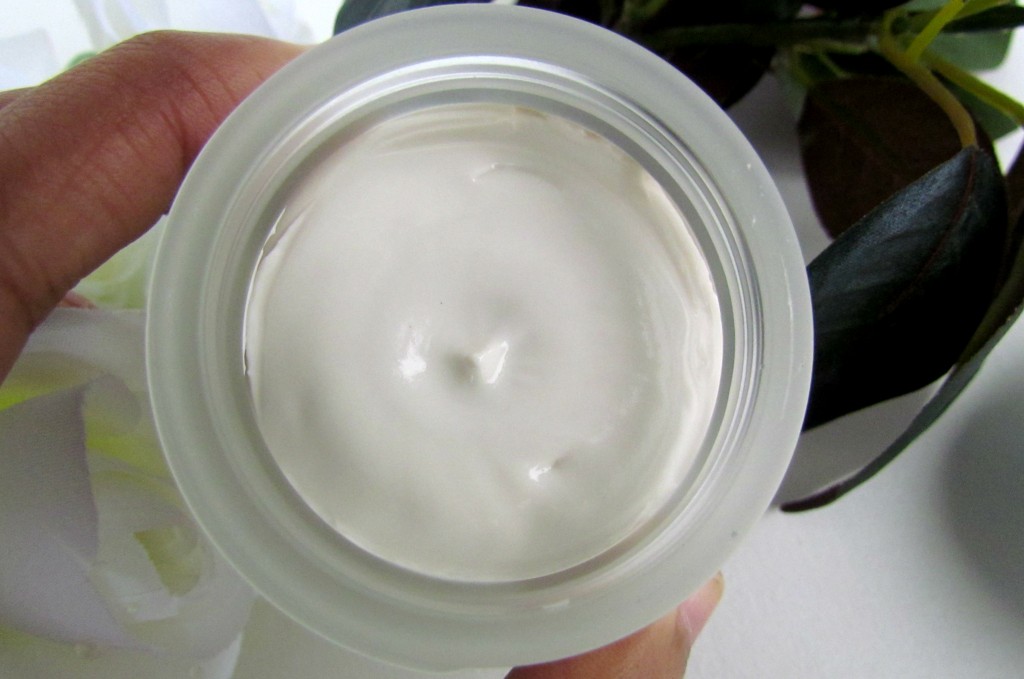 Manuka Doctor ApiClear Purifying Facial Mask really helps balance the natural oils of the skin. This cleansing mask eliminates dirt from the skin using Witch Hazel and Kaolin Clay. Unlike other clay masks- this is not drying. Natural active ingredients like grape seed oil helps even out the skin tone and clear pores etc.. It also contains Aloe vera juice that takes off all the redness and removes excess sebum.
• Deep cleanses the acne/ blemish-prone skin
• Purifies skin by rmoving excess oil and impurities
• Skin feels more even toned after about 8-9 uses and smoother
• Helps reduce spots.
This range apiclear contains Manuka Honey which is clinically proven to reduce inflammation and reduce bacteria while helping to stimulate cell growth and regeneration. Also leaves skin feeling thoroughly moisturized. Propolis is beneficial for decreasing appearance of blemishes, spots and scars. It is scientifically proven to stop bacterial growth causing acne. Purified Bee Venom is the purest extract of bee venom suitable for skincare. It contains plentiful of amino acids, enzymes and peptides for antibiotic acne treatment.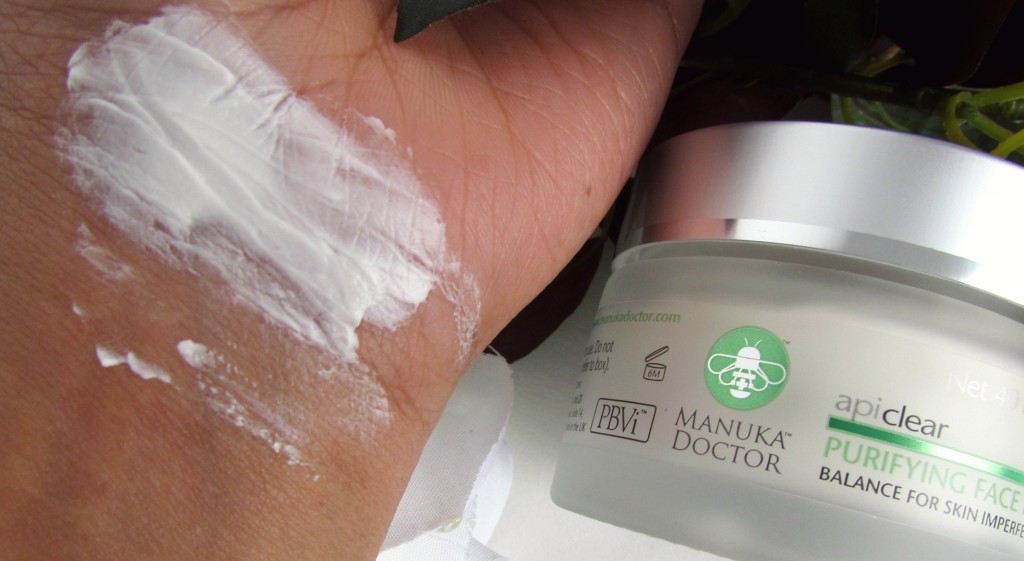 Overall, a very good deep cleansing mask that can help reduce the bacteria that causes spots / acne. It has bee venom. So, people who are allergic to bee venom shouldn't use this. I use this twice a week and I will continue to use this along with my other masks.
** Product send by brand PR. However, my review is honest and unbiased as always