Hi girls, This post is going to be my weekly update of using Trilogy Products. I am absolutely loving them and my skin condition is much much better now.  My acne is all gone now and few marks remain. Its getting faded fast.
If you are wondering, What challenge I am talking about or if you haven't already read my previous post on Trilogy. Please go here before checking this out.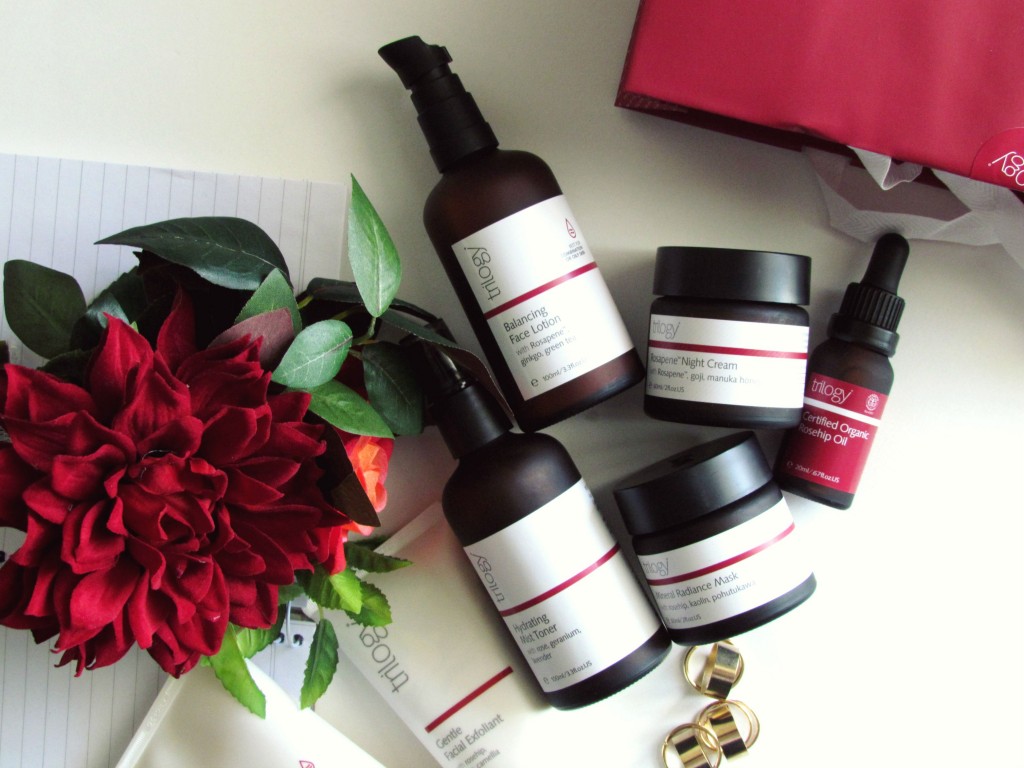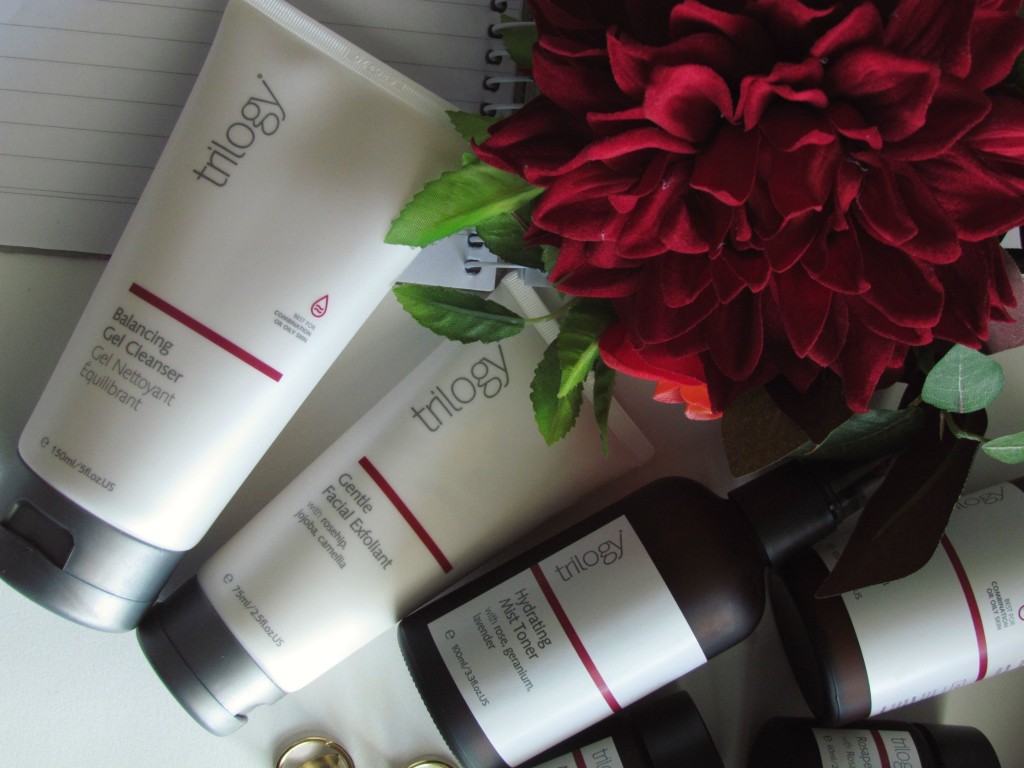 How am I using these products
My skincare routine
1)Wash my face nicely using the Balancing Gel Cleanser from Trilogy .  I use my Mirenesse Pebblesonic to gently massage my face for two minutes using this gel cleanser.
2)After drying my face using a clean,warm muslin cloth . I close my eyes and spray the Trilogy Hydrating mist toner all over my face. Wait for a minute and then open the eyes.
3) I take exactly 4 drops of Trilogy rose hip oil and mix it with 2 small pumps of Trilogy Balancing  face lotion and apply it all over my face including the eye area. I don't massage the product. But apply it nicely all over my face
4) I mix a drop of Trilogy rose hip oil + Trilogy Eye contour cream and apply it gently around  my eye area. I continue to gently massage using my ring finger until the product is fully absorbed.
5) I apply Trilogy rosehip oil lipbalm for my lips. This keep my lips hydrated.
I follow the same steps before bed. Instead of Balancing face lotion mentioned in step 3 ; I use Trilogy Rosapene night creme at night. And instead of Rose hip oil, I mix Rosehip oil Antioxidant +
In addition to this, I exfoliated my face thrice this week using the Trilogy gentle facial exfoliant. & apply the Trilogy Mineral Radiance Mask thrice a week. This mask really good for acne prone skin as it has rosehip, kaolin and pohutukawa that purify and deep cleanses the skin
My routine is as simple as that.  I am not drinking tea/coffee . Instead  I am drinking detox water – Cucumber+mint leaves + lemon+ginger+honey
I am also drinking 2 litres of water everyday. This keeps my body hydrated in this harsh cold weather here in NZ.
You guys'd be keen to see the week 1 change right…Here we go. All of the acne is gone and the red spots are fading too. All thanks to the wonderful Trilogy Products! I can't wait to see the results
Week 1 Results
Here is the week 2 update – Post Edited on 25-08-2015 to add the Week 2 photo collage

All of the acne is gone. red marks are faded and pores look more refined. Also, the skintone is much radiant. I think Rosehip oil is doing all wonders. I am looking forward to Week 3. Will update it here
Week 3 update – Week 3 looks like I have a lot of redness on my face; That's because of the skin irritation after a fax wax . Looking forward to Week 4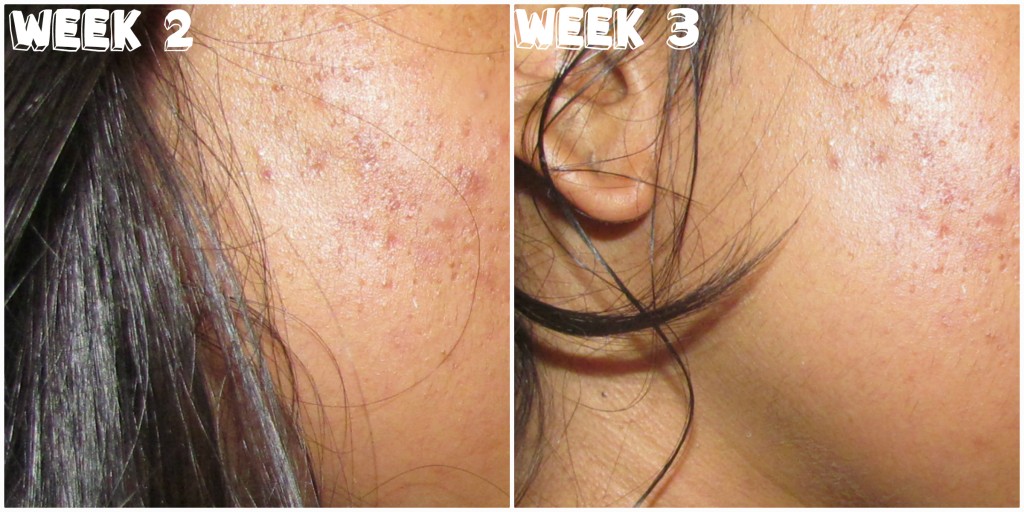 ** All products are send by the brand. However, my review is honest and unbiased as always.