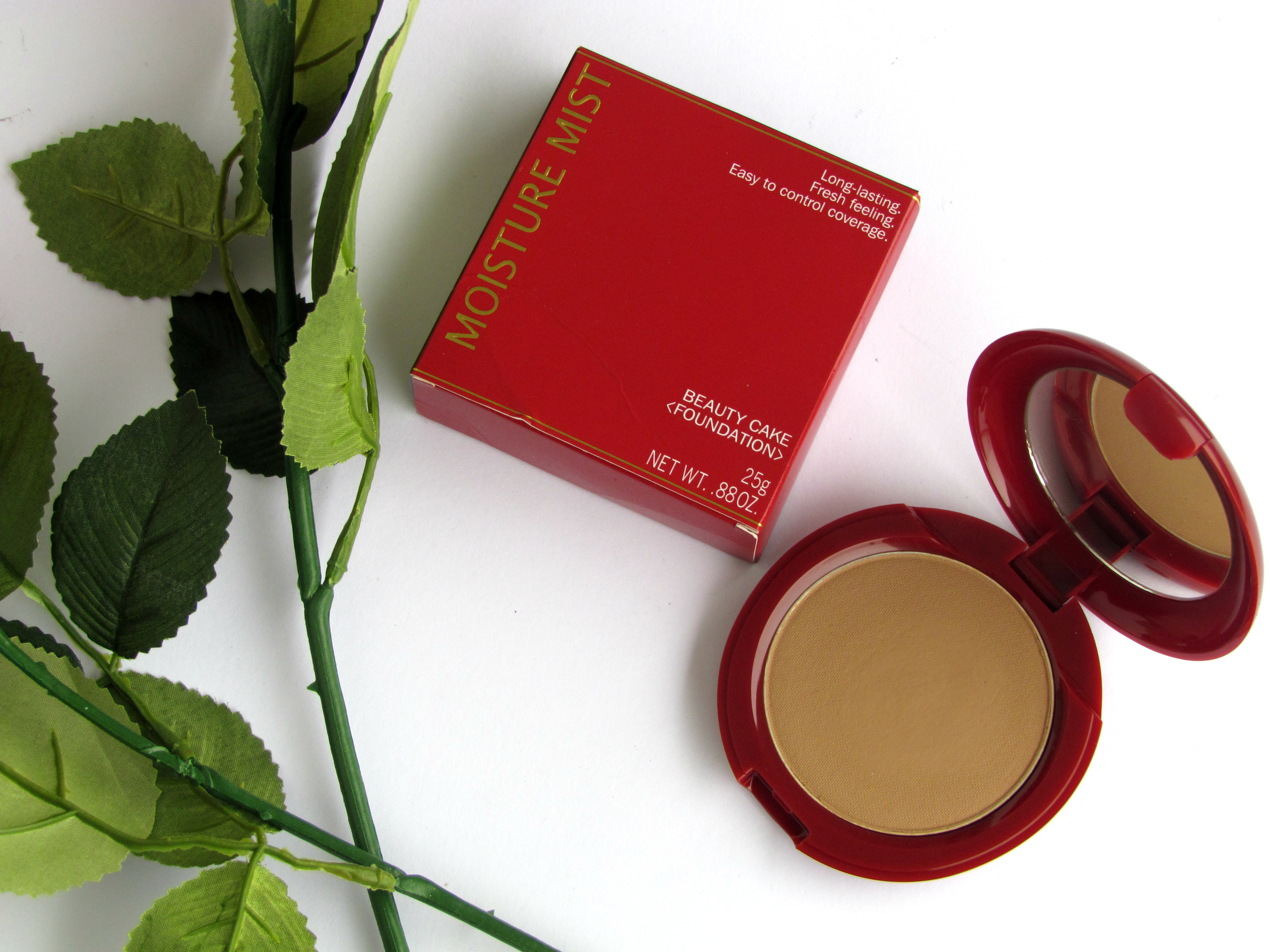 Moisture Mist's comprehensive range of makeup and skincare products have been specially formulated for New Zealand women, utilising Shiseido's renowned research and development. The makeup range, including the kiwi icon Beauty Cake foundation are easy to apply and long wearing. The skincare range is simple and effective, designed to help combat the effects of dryness, environmental and lifestyle stresses. I was sent the Beauty Cake Foundation – Sunny Ochre which has been Moisture Mist's most popular foundation for over 30 years.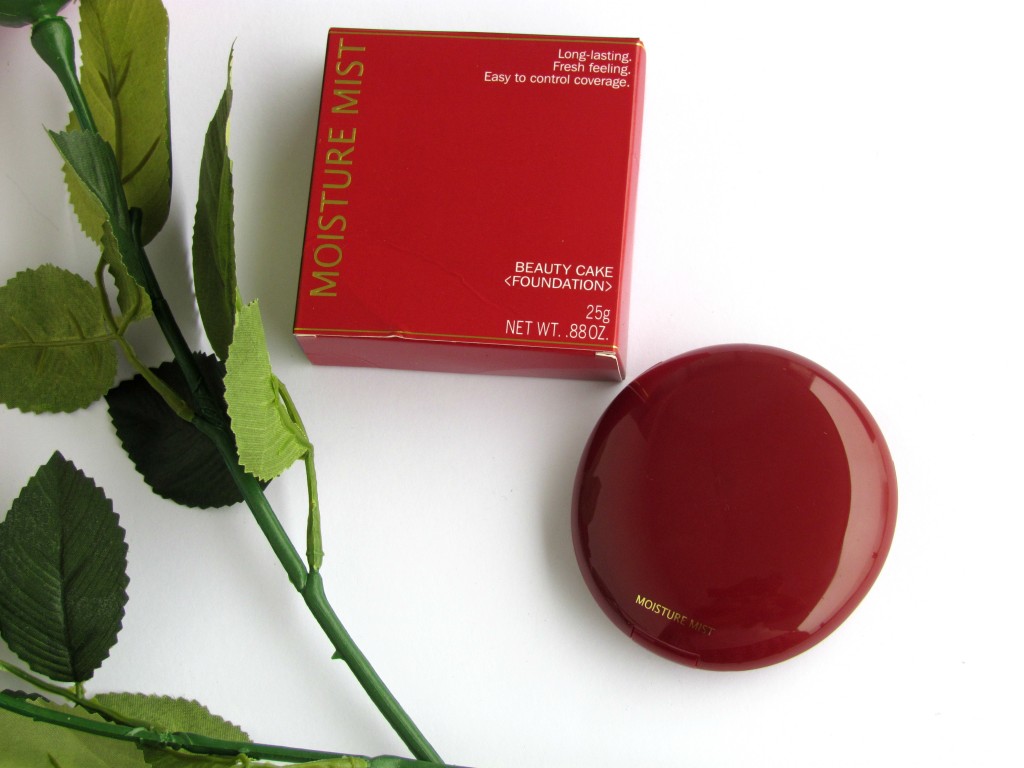 Available in 8 different shades, Beauty Cake is a compact foundation formulated to be used with a damp sponge applicator. It provides long-lasting natural finish with a sheer to full coverage (depending on the dampness of the sponge). It provides a fresh feeling to the skin and is highly resistant to oil and perspiration. Suitable for all skin types but ideal for normal to oily skin. The compact comes with a mirror but the sponge is separate. The oval shaped sponge comes in a ventilated plastic pouch.
Packaging & Price :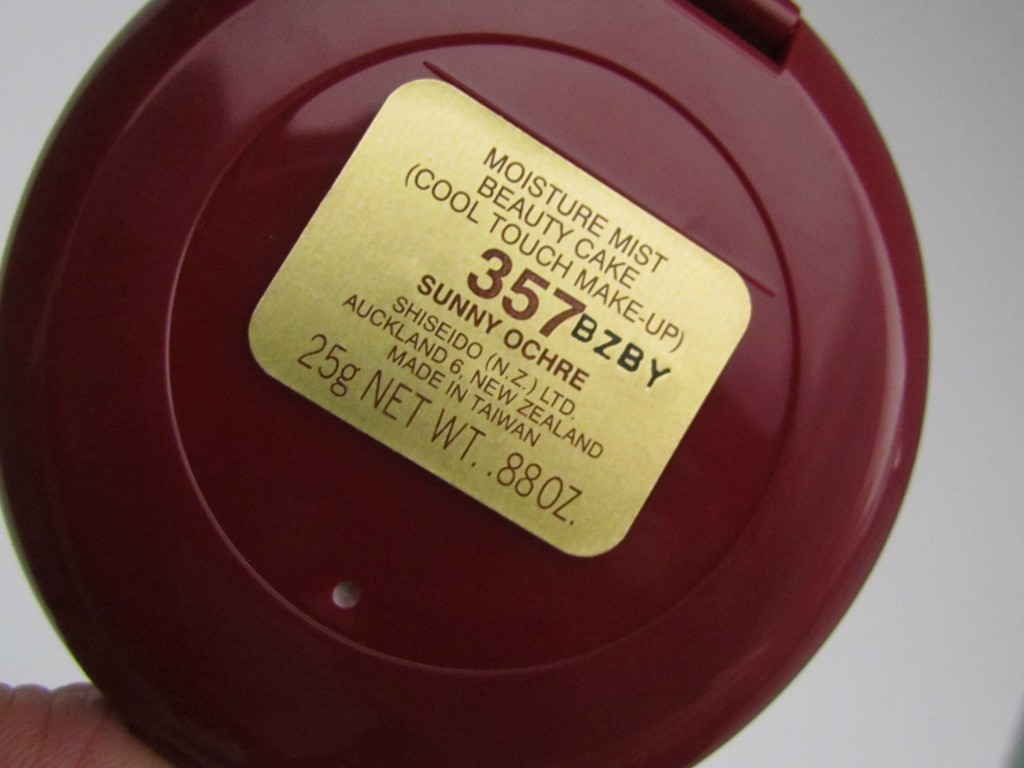 Beauty Cake Foundation is priced at 35 $NZD, while the sponge is sold separately for 13 $NZD. You can also purchase Beauty Cake refills for 29 $NZDwhen you're running low, which is rather handy.
The two shades Natural Ochre and Sunny Ochre is for warmer skintones from this range. I was sent the "sunny ochre " shade which appear darker in the compact. But- sets well on the skin.
Nothing fancy about the packaging. Comes in a compact with an inbuilt mirror as shown in the photographs. Travel friendly packaging.
More Pictures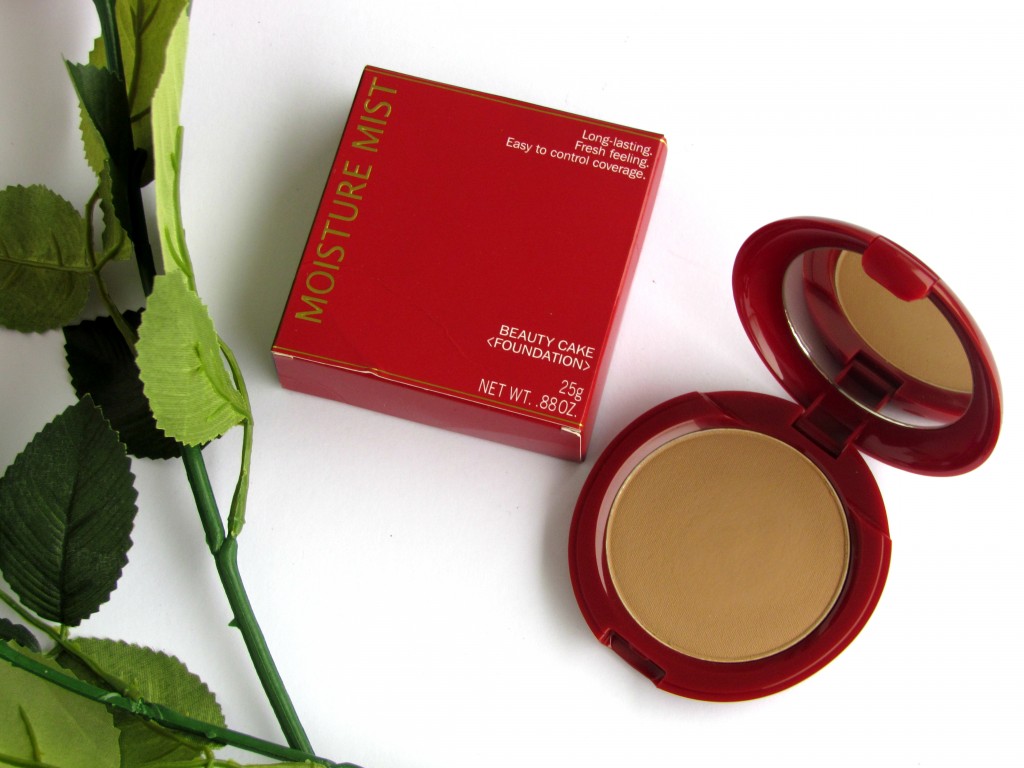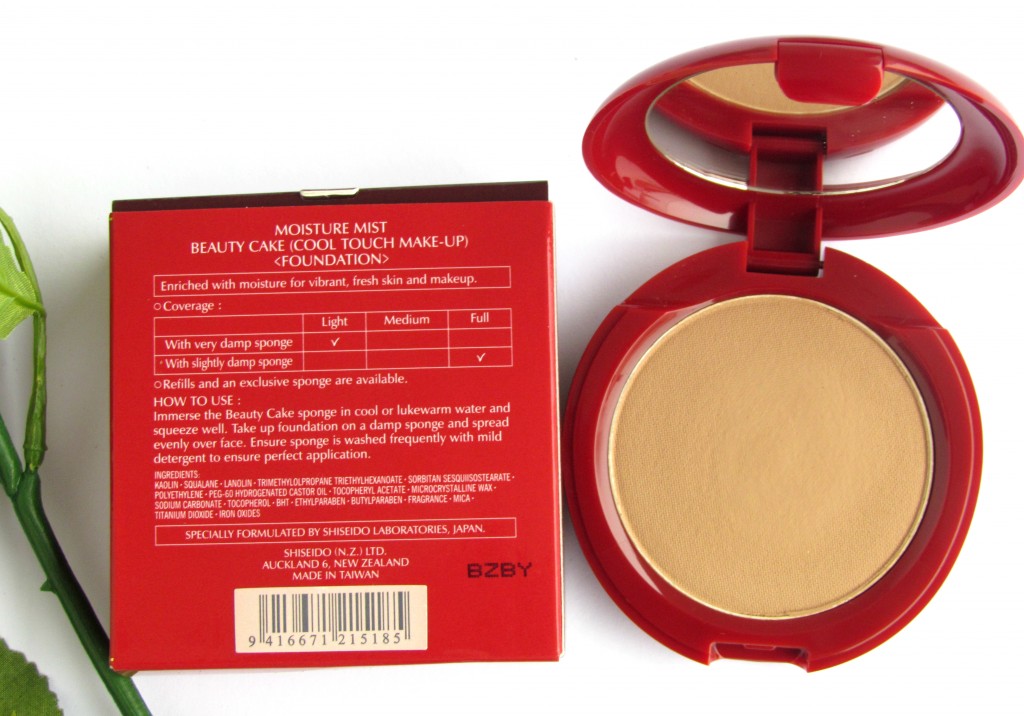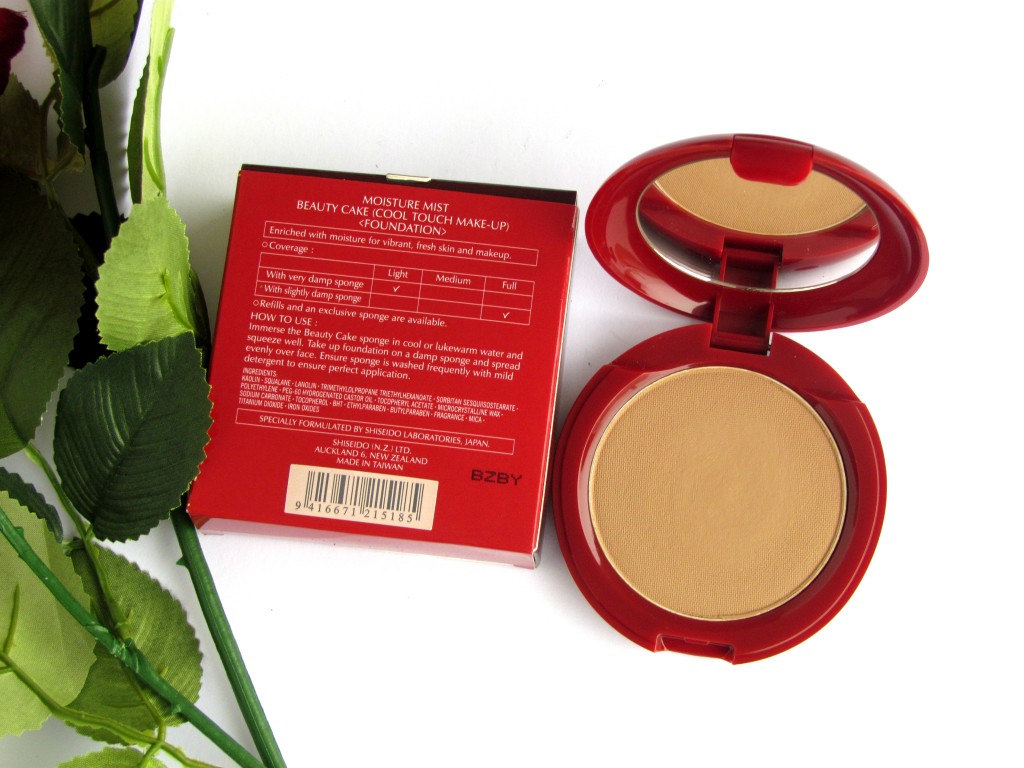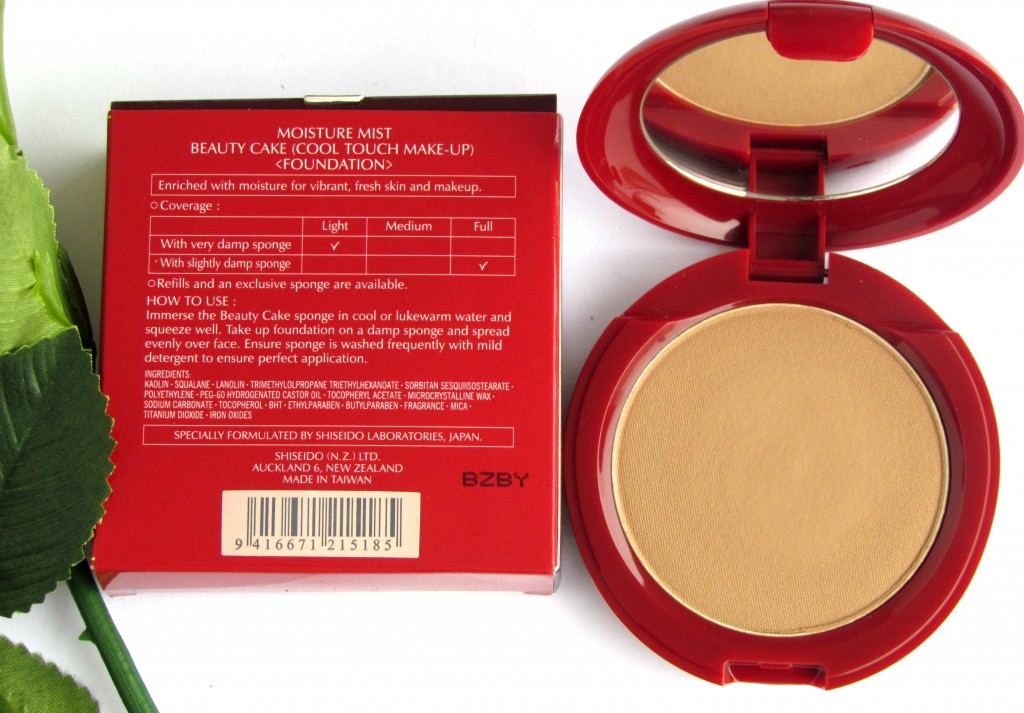 I decided to test this product without applying any primer.  I moisturized my face before applying. I used the same sponge that came with it. After wetting the sponge, I squeezed out the excess water from the sponge and picked the foundation. Now, be careful with application. don't drag or pull you skin. just press the sponge all over the skin with outward motions . The coverage is sheer/medium and it can be buildable to full coverage. Don't apply too much product. It can make you look cakey. So,  moisturizing the face is very important before applying foundation. Gives a matte finish.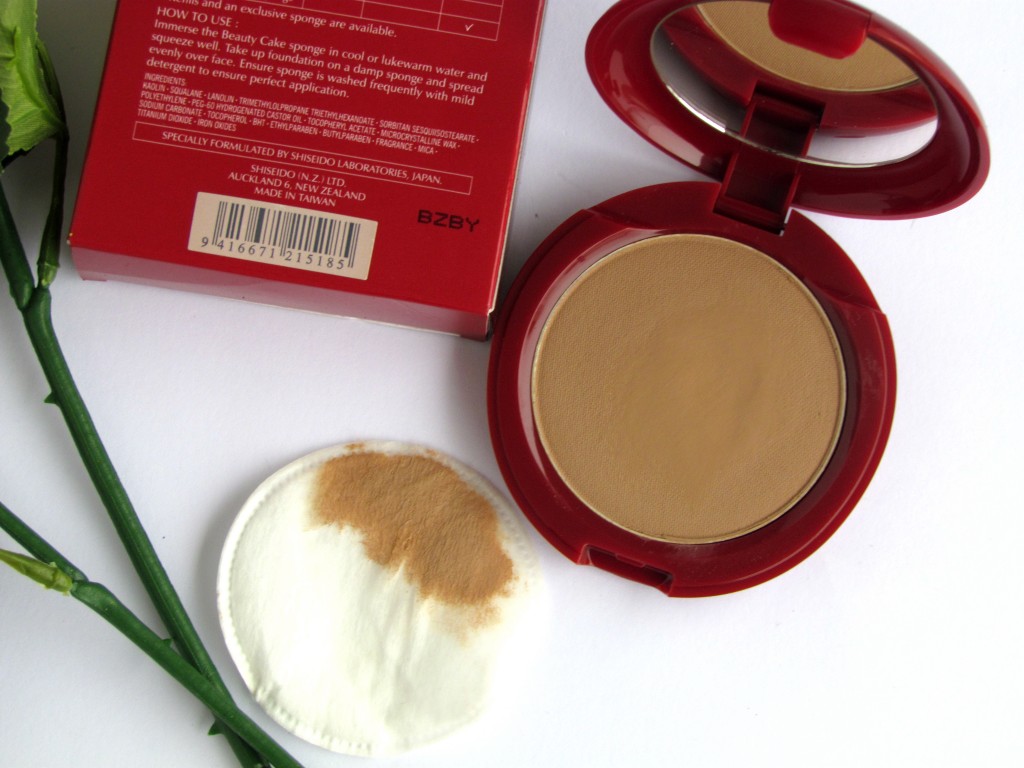 You can see in the picture below, It appears to be cakey and patchy on my skin. especially, areas around my mouth area and under eyes. Product tends to sit on my fine lines under eyes. This product didn't impress me much and I won't recommend it to you if you have dry skin.
Also, I find that it is very hard to apply. Even with a damp sponge, sometimes I don't have control of how much product is needed etc and my face turns patchy/cakey/flakey after half an hour of applying this :/ Though, I like the natural finish it has and how light it feels on the skin. I love the pouch that the sponge comes with but it would have been better if the sponge can fit into to compact so that it is easy to carry around. You can set your foudation using a compact if desired. Its not a great product atleast to me :/ There are great alternatives to this.
Have you tried this ? Did you like it?
** Product send by brand PR for consideration. However my review remains honest and unbiased to my readers