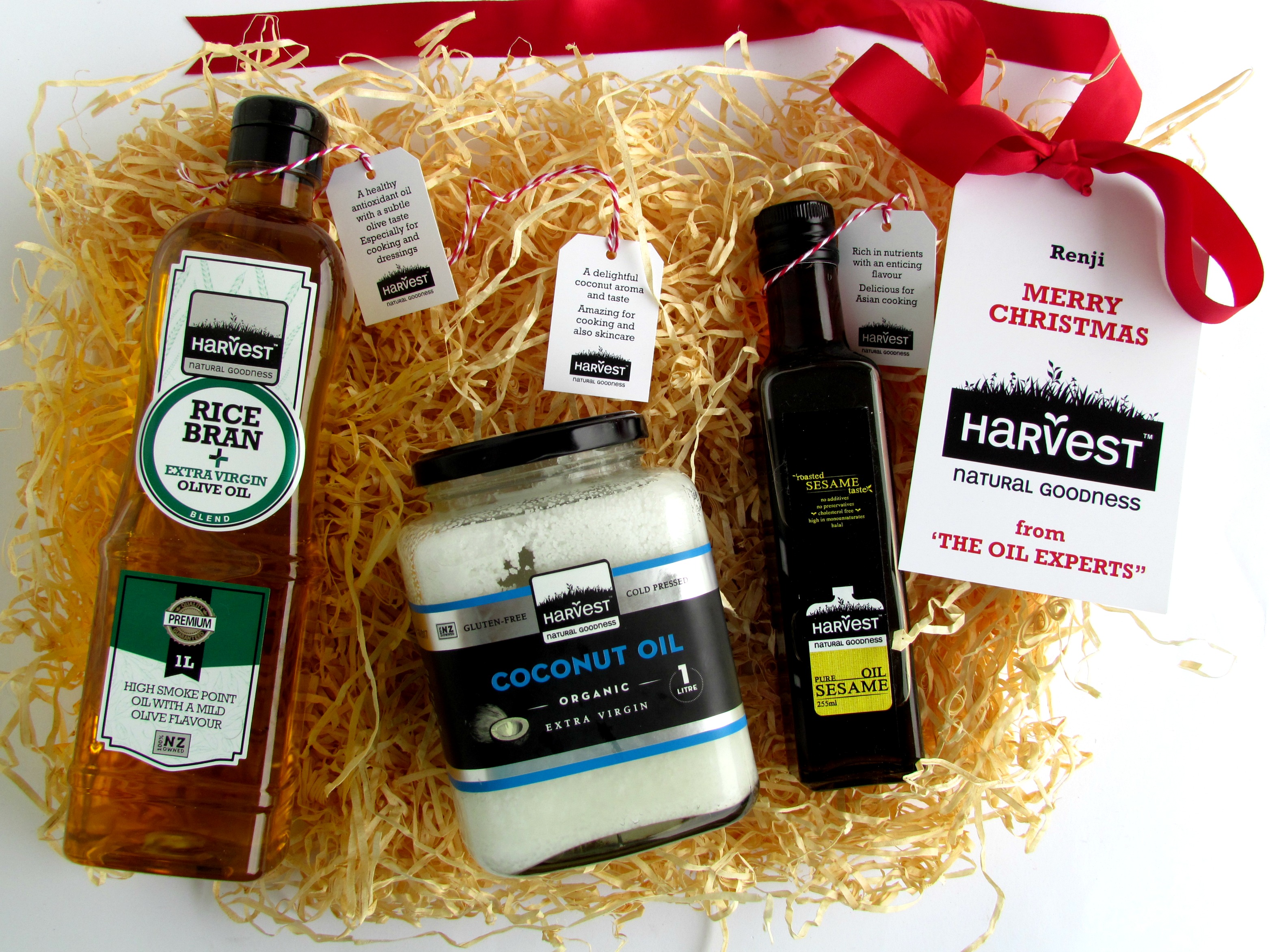 Summers are fast approaching New Zealand…Summer time is all about get togethers, balcony parties, BBQ parties, beaches etc… I really enjoy cooking a lot. At times, I get confused on which cooking oil to use. Whether it be muffins that slip easily from their baking tray, a perfectly fried egg, the juiciest of steaks or the tastiest of dressings, oil selection is critical to their creation. Because no two oils are the same. Oils are the simplest, yet most vital ingredient to kitchen success. In today's post I am introducing some of the recent additions to my kitchen –  Harvest Oils.
A little about Harvest Oils
Harvest Oils are 'The Oil Experts' and have an amazing selection of Oils for Kiwi summers.Harvest Oils goes all over the globe when it comes to sourcing quality oils, blending beautiful flavours together and creating unique oil combinations just for us – the Kiwi foodies. 'The Oil Experts' are extremely proud of their stunning range of nine different oils and they assure you that these oils will enhance your cuisine creations.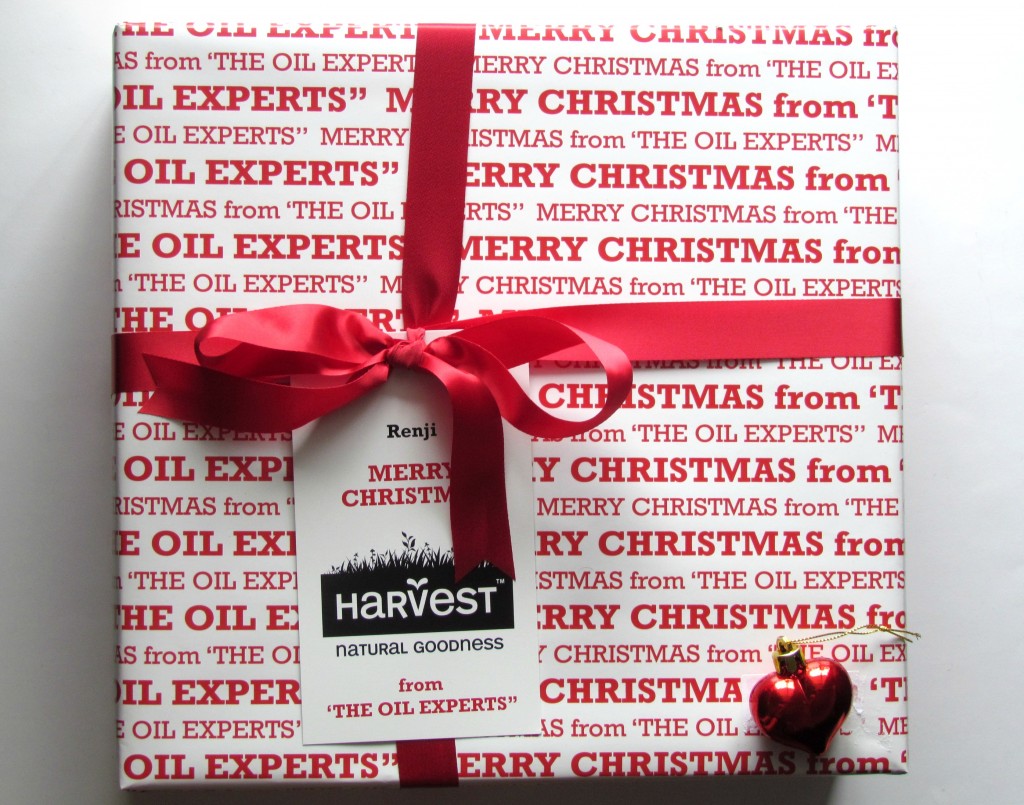 Such a wonderfully wrapped gift, isn't it?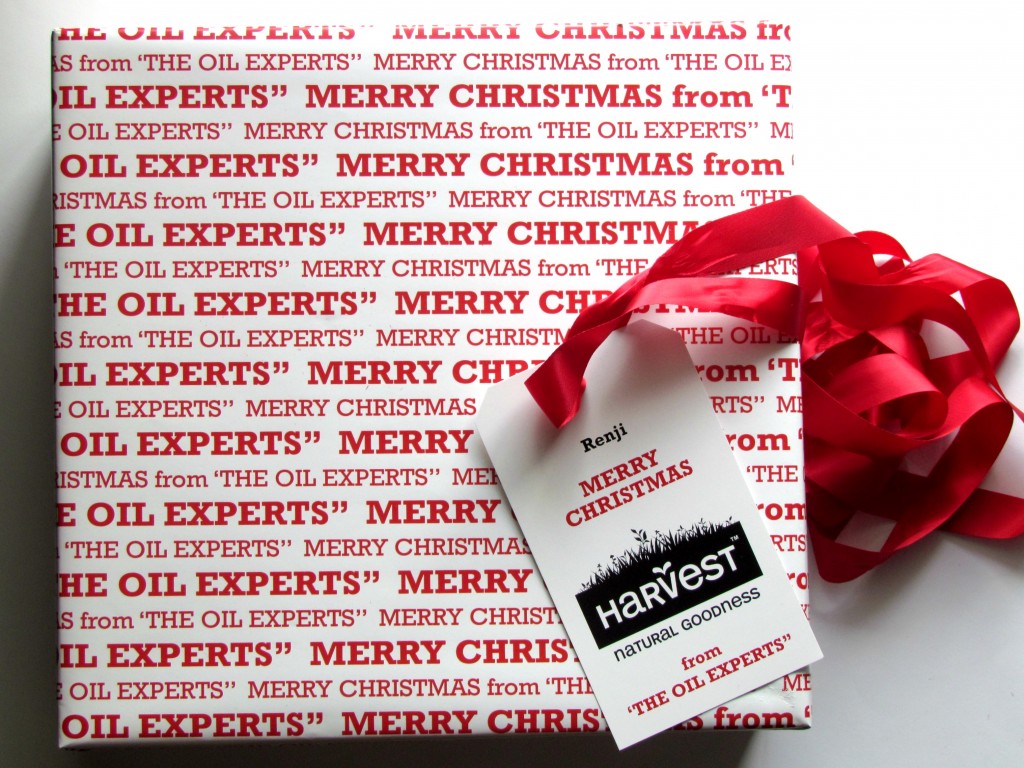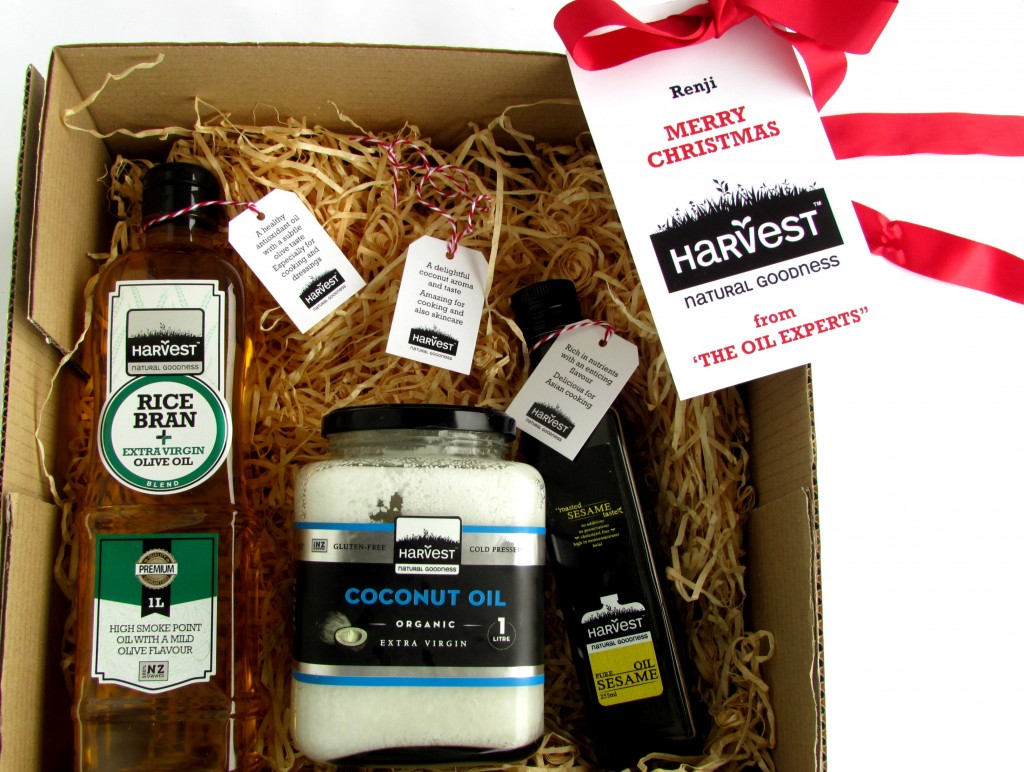 What all I received
HARVEST RICE BRAN + EXTRA VIRGIN OLIVE OIL RRP $7.49 (1 Litre)
HARVEST COCONUT OIL RRP $24.00 (1 Litre)
HARVEST PURE SESAME OIL RRP $5.49 (255ml)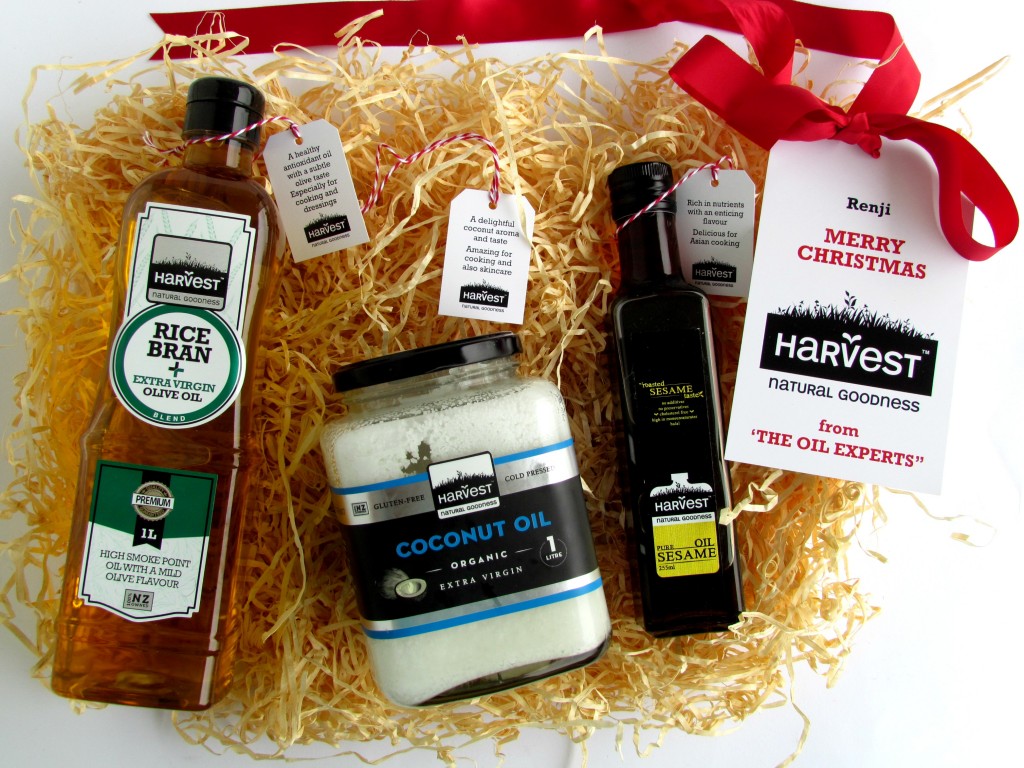 Harvest Coconut Oil – RRP $24.00 (1 litre)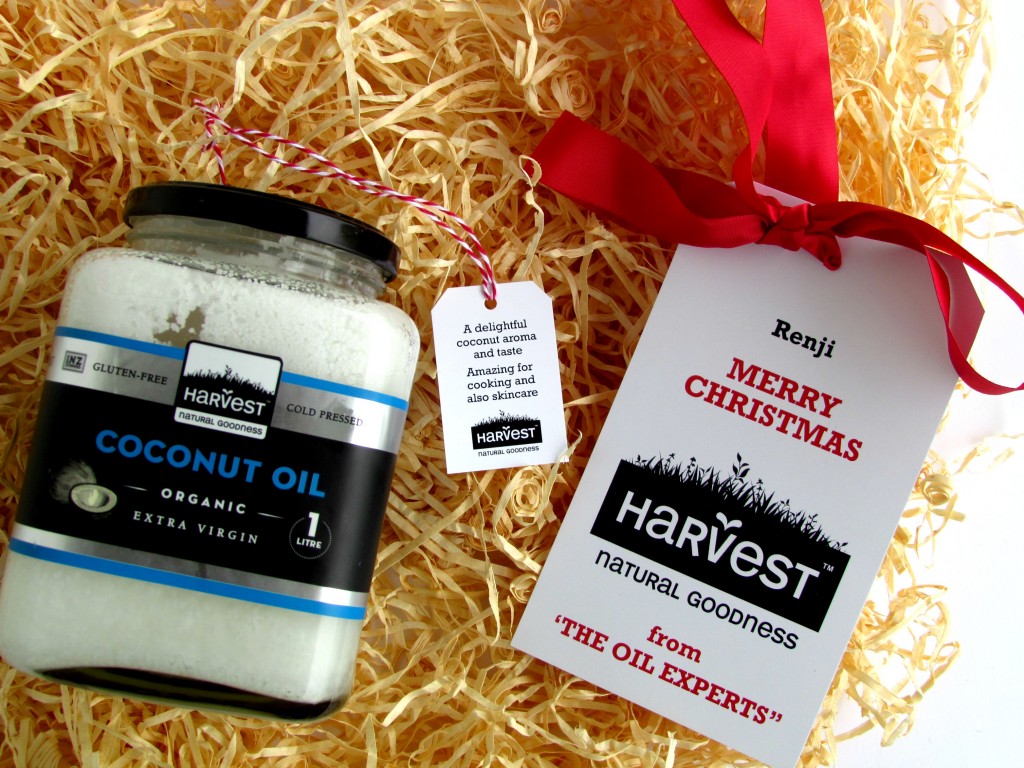 Harvest Cold-pressed Organic and Extra Virgin coconut oil offers a beautiful coconut aroma and taste. It is commonly used on skin and hair, but is also used for frying and baking. It is a fabulous ingredient for making raw snacks such as bliss balls or spreads.
How it looks – As you can see-  I am already half way through it 🙂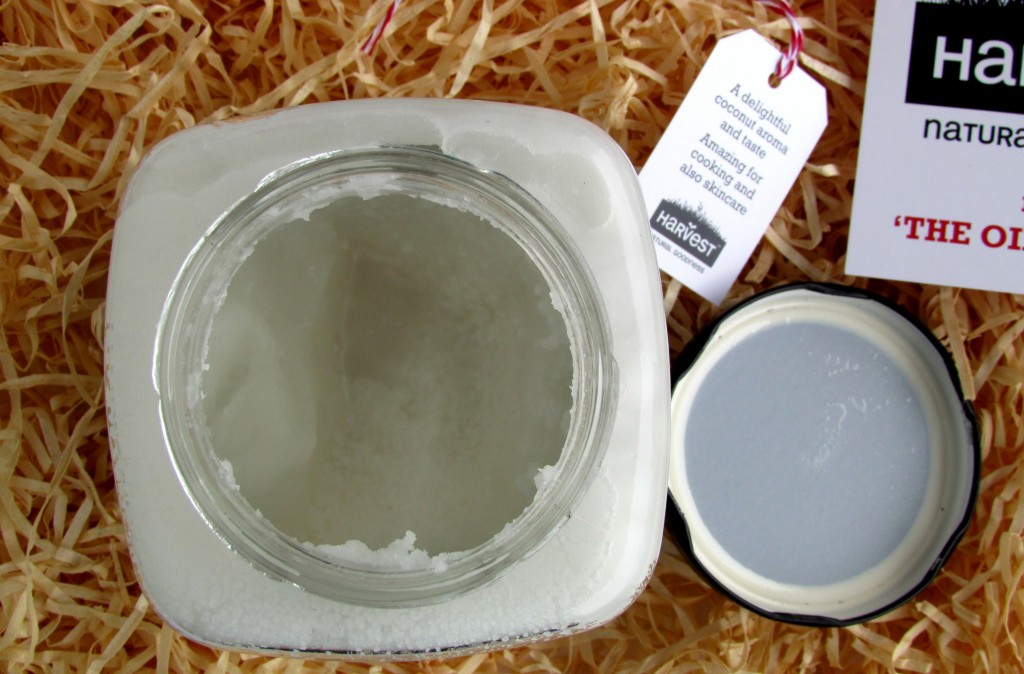 For cooking purposes, I use it mainly for frying. Here is a pic of fresh marinated prawns I fried using this oil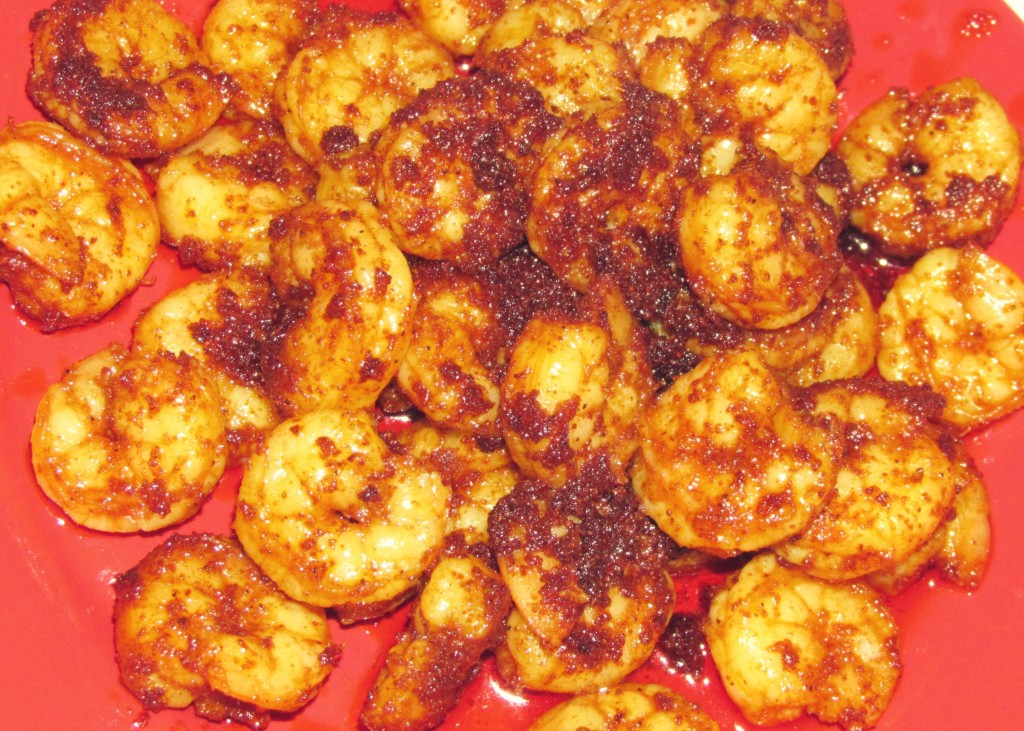 Yummy, isn't it?
I also used this extra virgin coconut oil to make a lipscrub – half a spoon of oil + powdered sugar /half a spoon of brown sugar/demarara sugar + 1-2 drops of organic honey. Mix these ingredients well and store in a small tub. keep it refrigerated and use it to scrub your lips to get rid off all the dead skin cells. Also, you can apply few drops of oil if you have dry foot area area. just apply on the area and massage it and you will be left with soft and supple skin.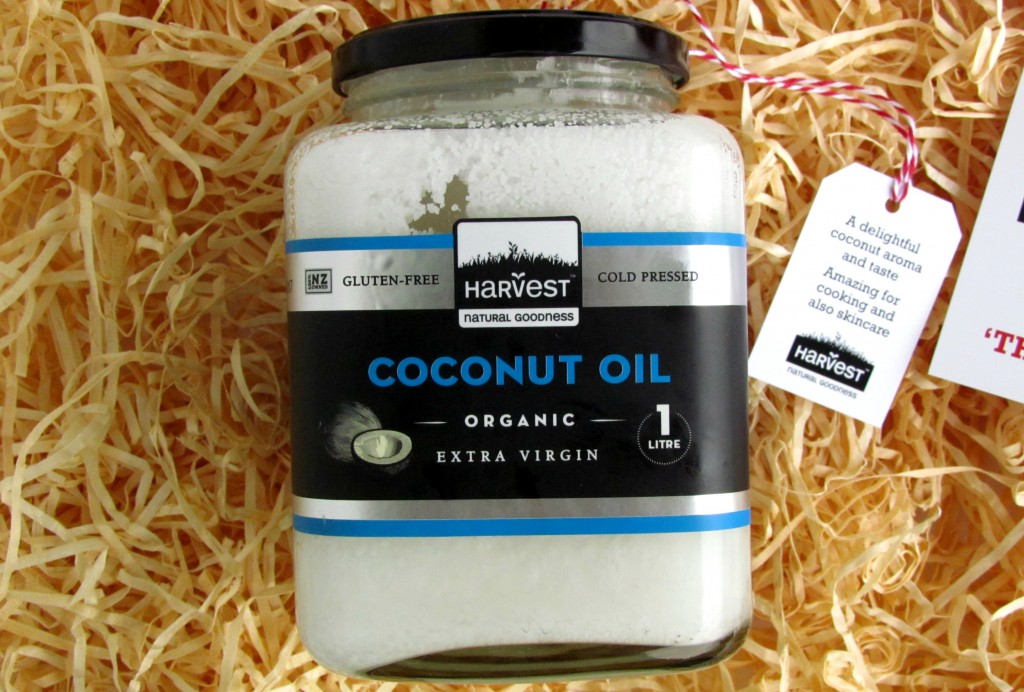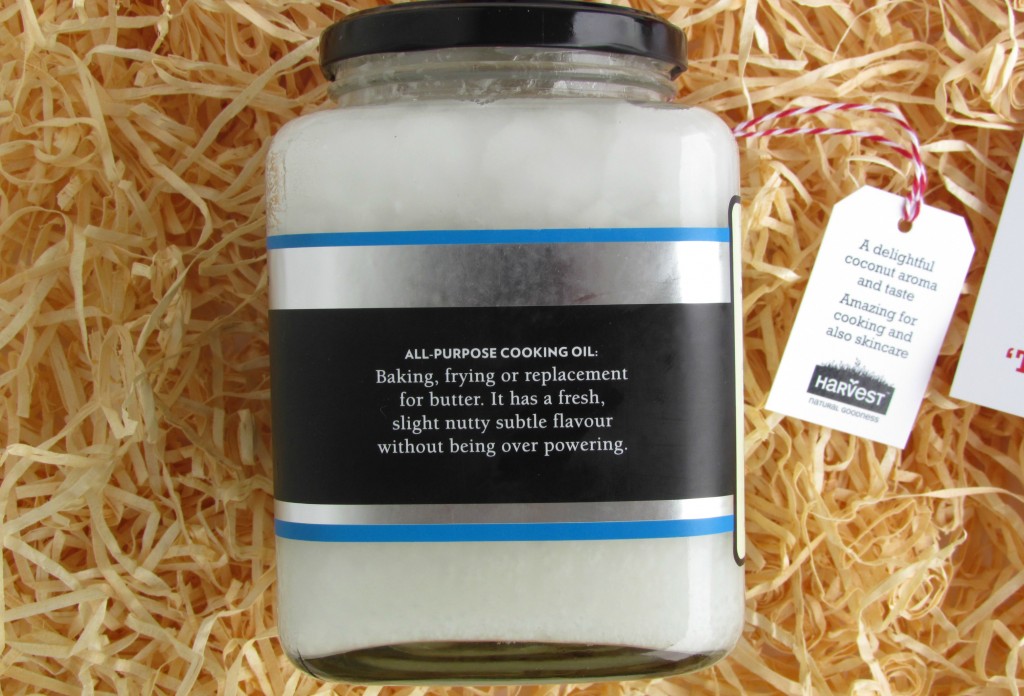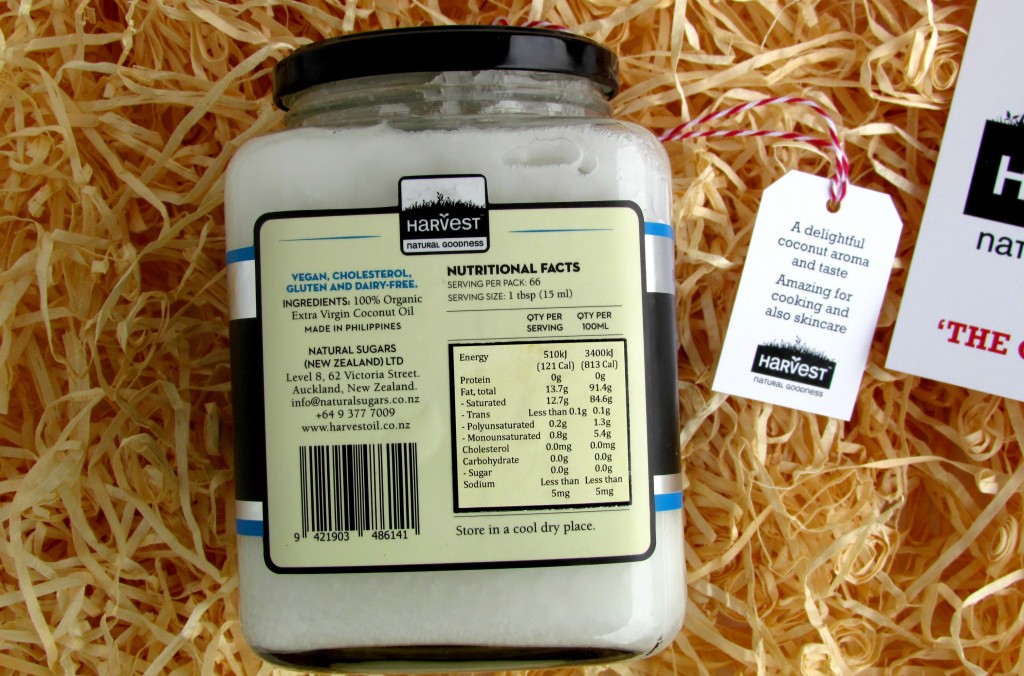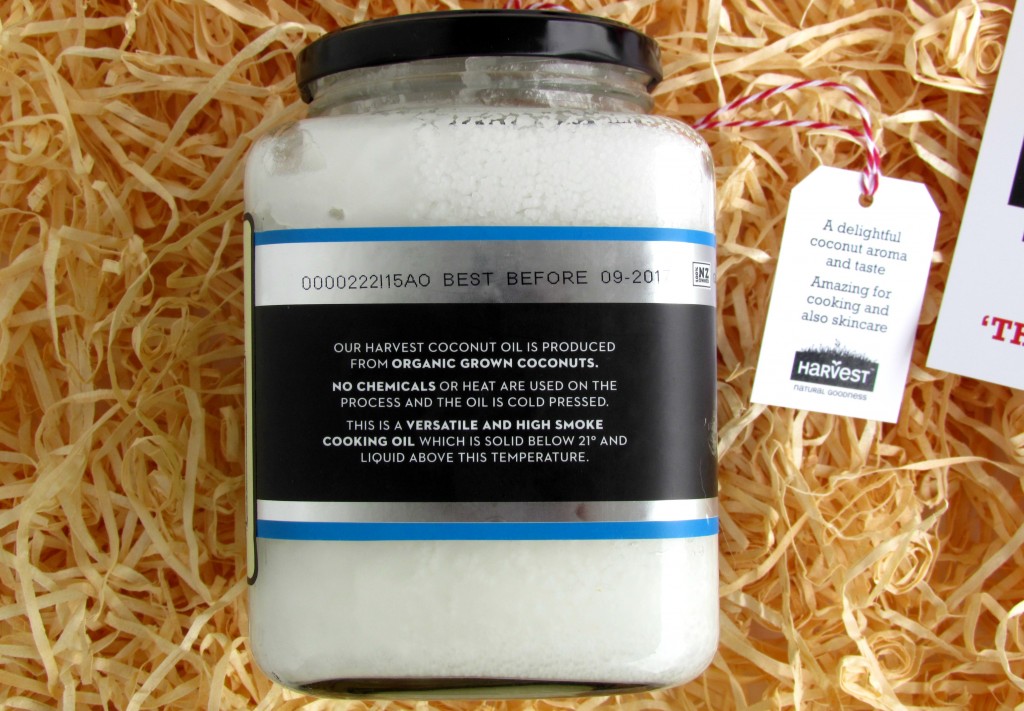 Harvest Pure Sesame Oil  RRP $5.49 (255ml)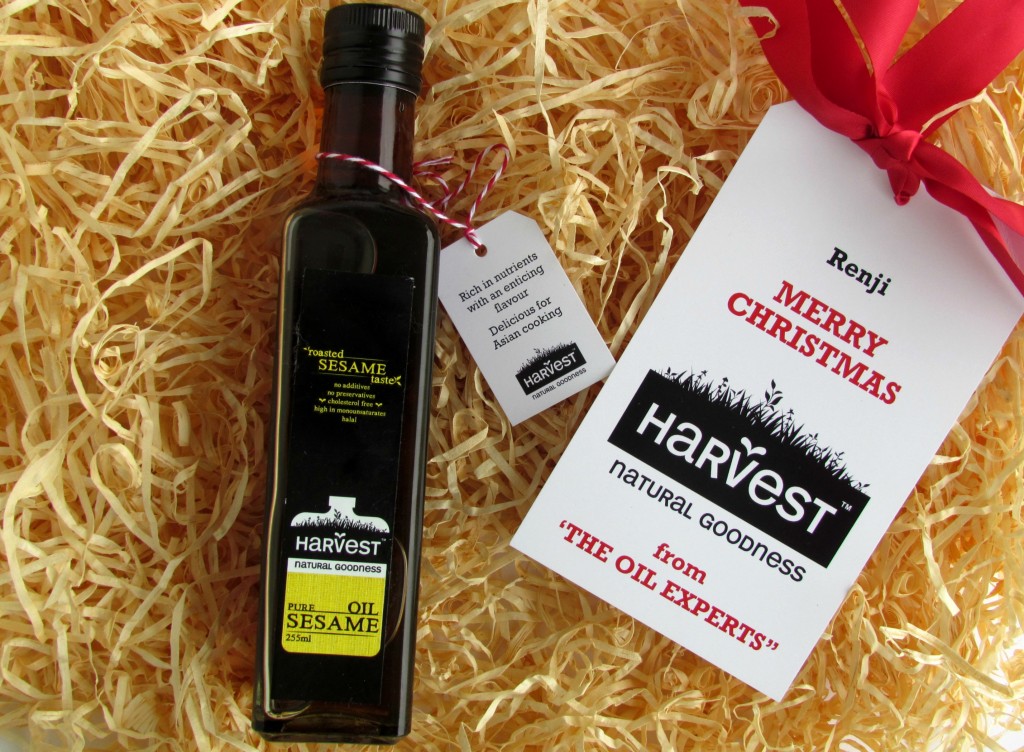 Harvest pure Sesame Oil is perfect for frying and dressings. 
Sesame oil is rich in nutrients and renowned for its enticing flavour, making it perfect for cooking. Sesame oil is a derivative of sesame seeds, and is a particularly popular choice for many Asian cuisines.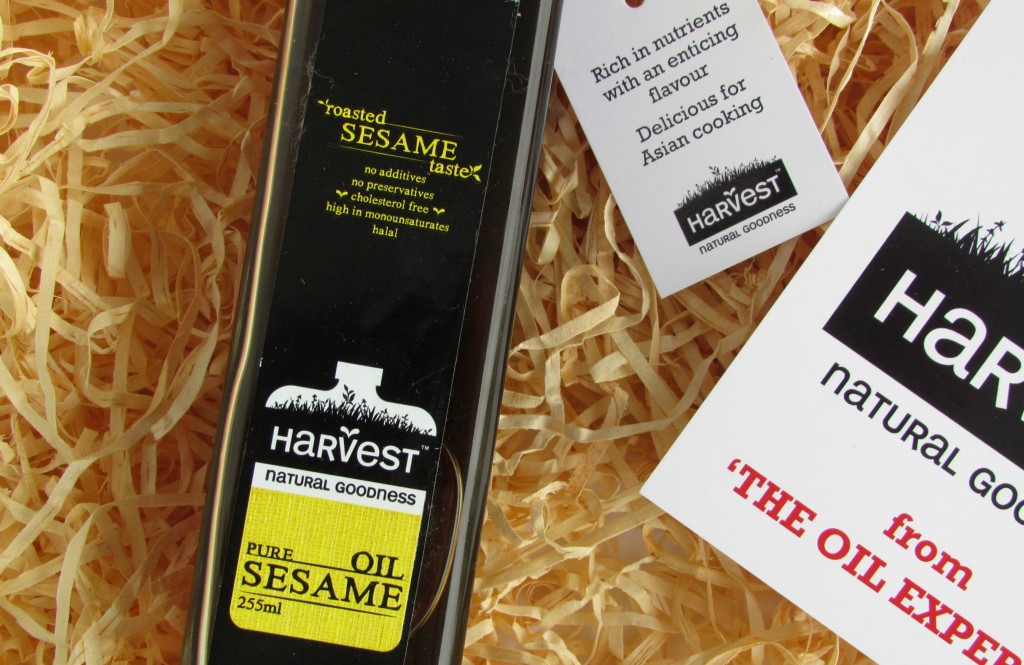 Harvest Rice Bran + Extra Virgin Olive Oil RRP $7.49 (1 Litre)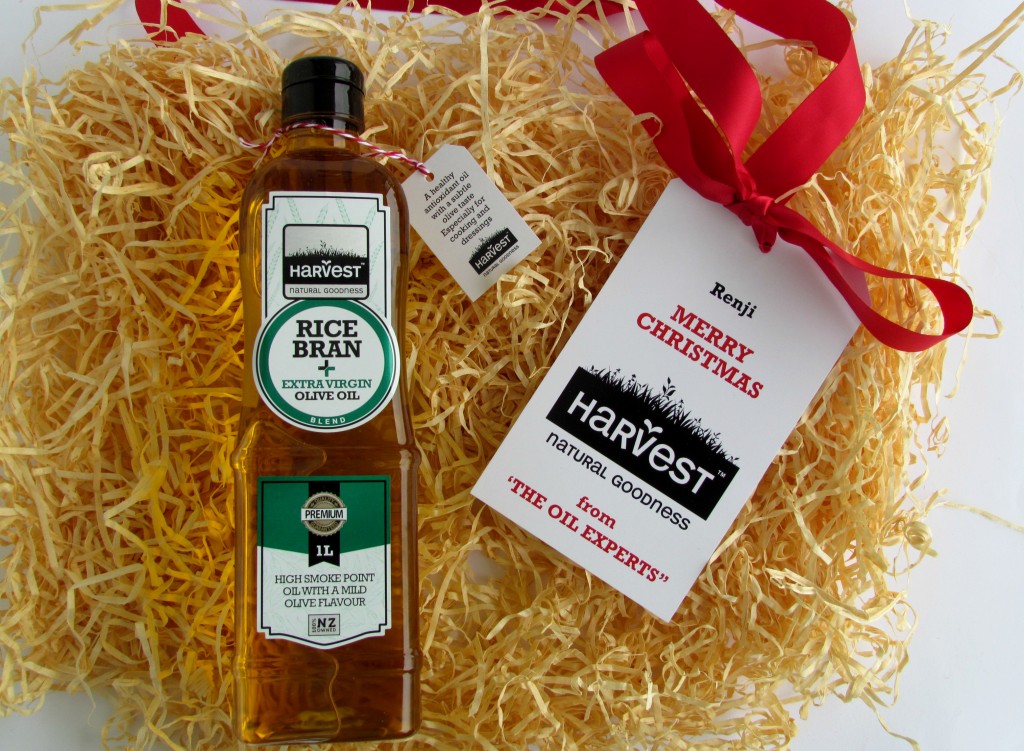 Rice bran oil is the oil extracted from the germ and inner husk of rice. It has a very high smoke point making it one of the healthiest oils for cooking.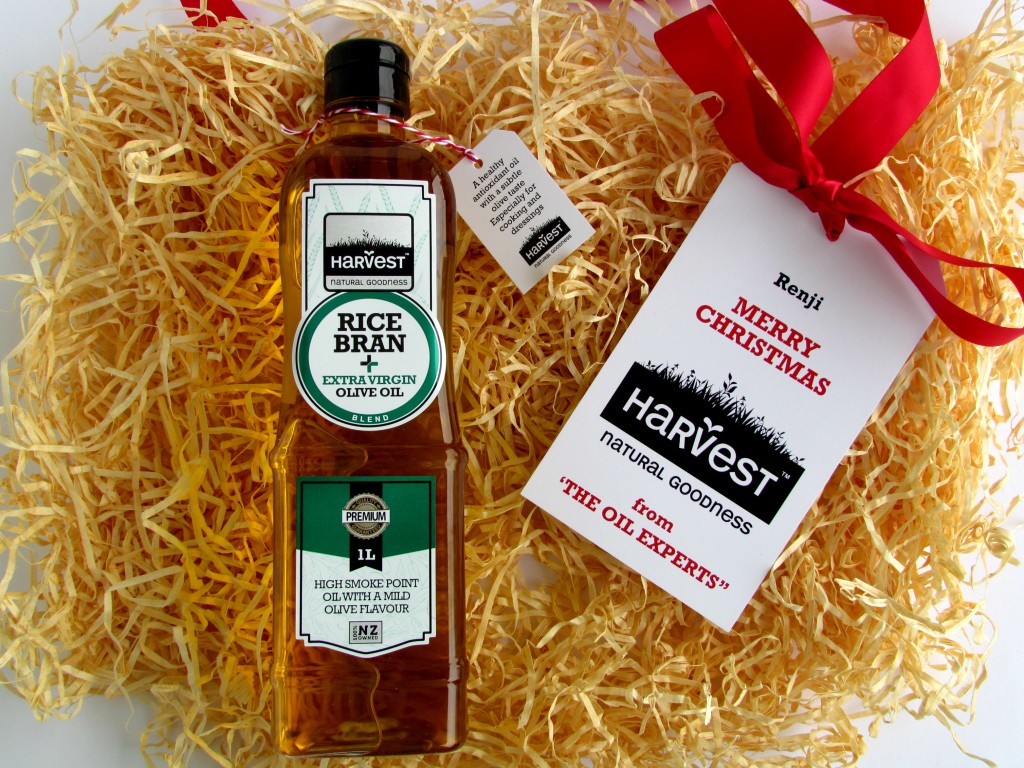 Overall, These are all excellent for cooking. All of these oils are easily available in the supermarkets across New Zealand.
STOCKISTS: Harvest Oils are available in supermarkets. To locate your nearest stockist or for further information, visit www.harvestoil.co.nz or call 09 377 7009.
** Products sent by brand. However my review is honest and unbiased as always