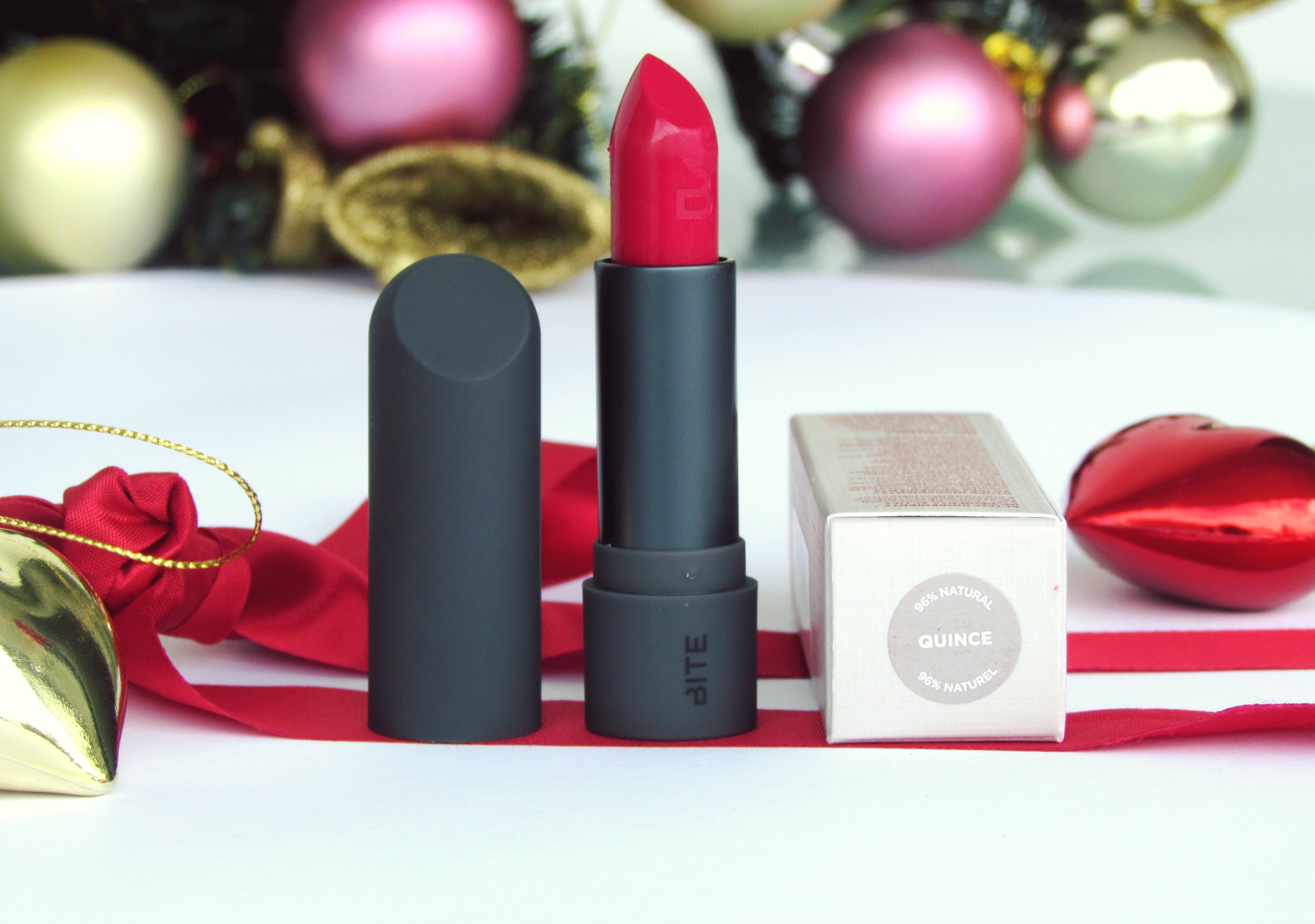 Valentine's Day is around the corner. Most girls are to find their prefect lip colors in the shades of red. Why not try something different this time. Rock your 'power fuchsia lip' this valentine's day  – In this post, I am reviewing a lovely shade called 'Quince' from Bite Beauty. This shade suits every skintone. This smooth, creamy lipstick is a beautiful, vibrant fuchsia pink. With high shine, a glossy finish and a plushy texture, this shade may be the perfect lip color for you.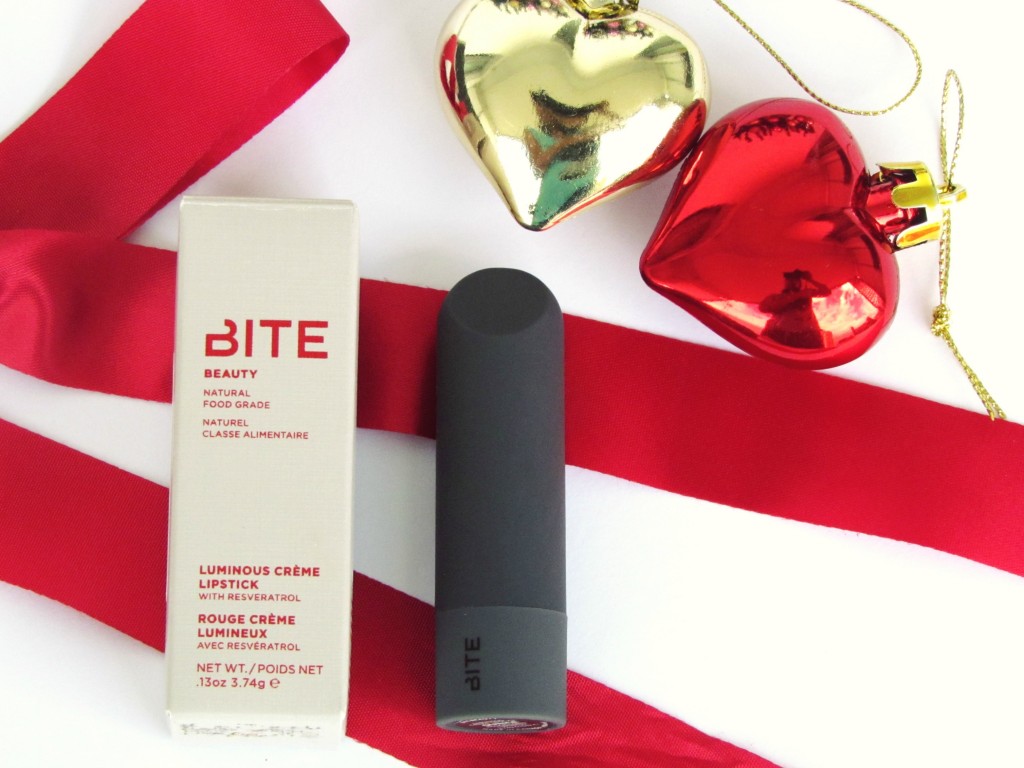 This lipstick is without parabens, sulphates or phthalates, making it a safe, non-drying product. The natural, organic ingredients include castor oil, beeswax, shea butter and argan oil which give it long-lasting, moisturising and hydrating properties. This lip colour delivers super antioxidant resveratrol, which fights free radicals with potent long-term anti-aging benefits. Each lipstick contains the amount of resveratrol found in five glasses of red wine.  All ingredients are food-grade standard, meaning the lipstick is good enough to eat. This lipstick is gluten free.
Price – AUD $ 36.95 / NZ $ 38.00; Buy from RY here  ; Buy from Sephora NZ here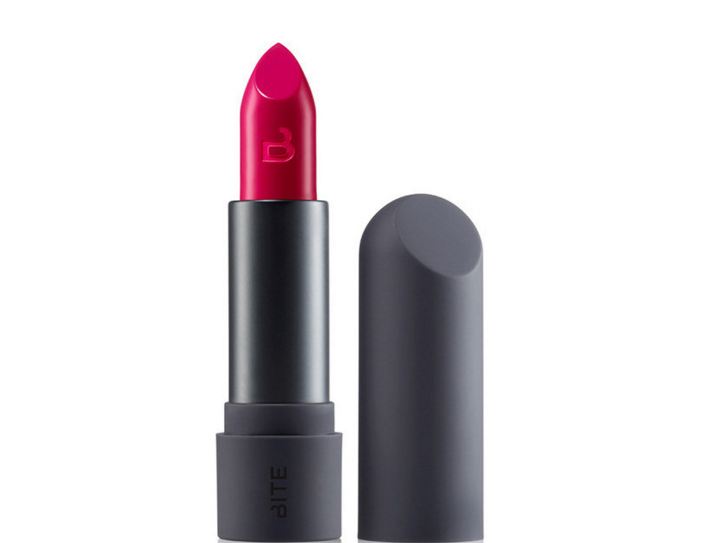 More Pictures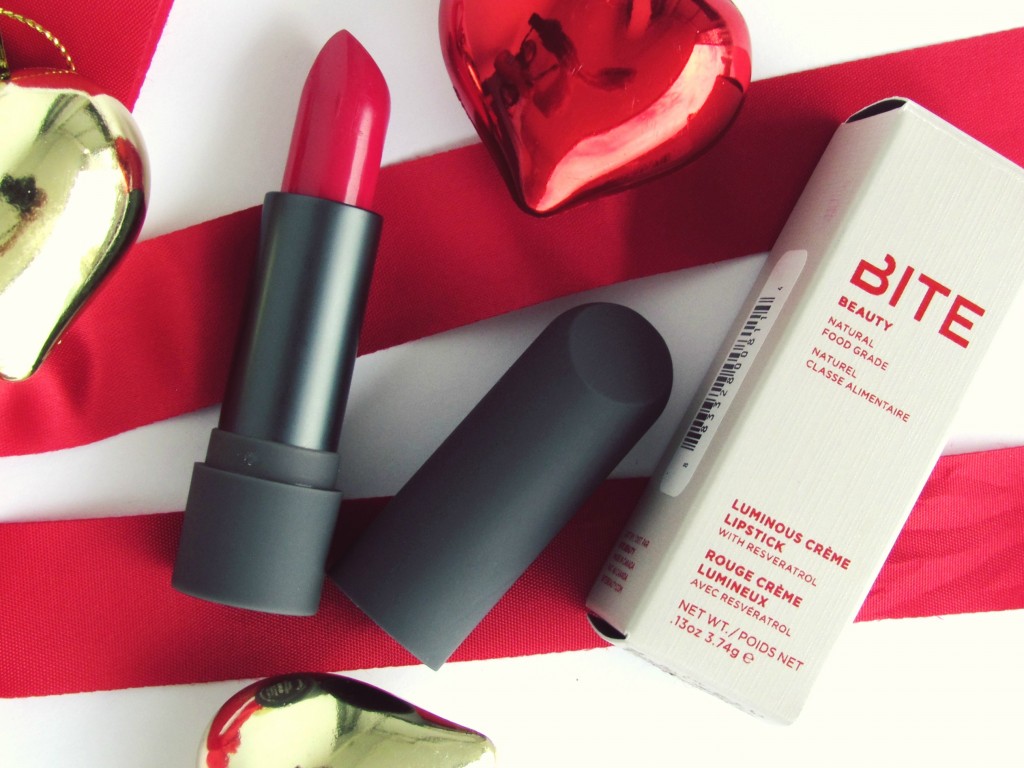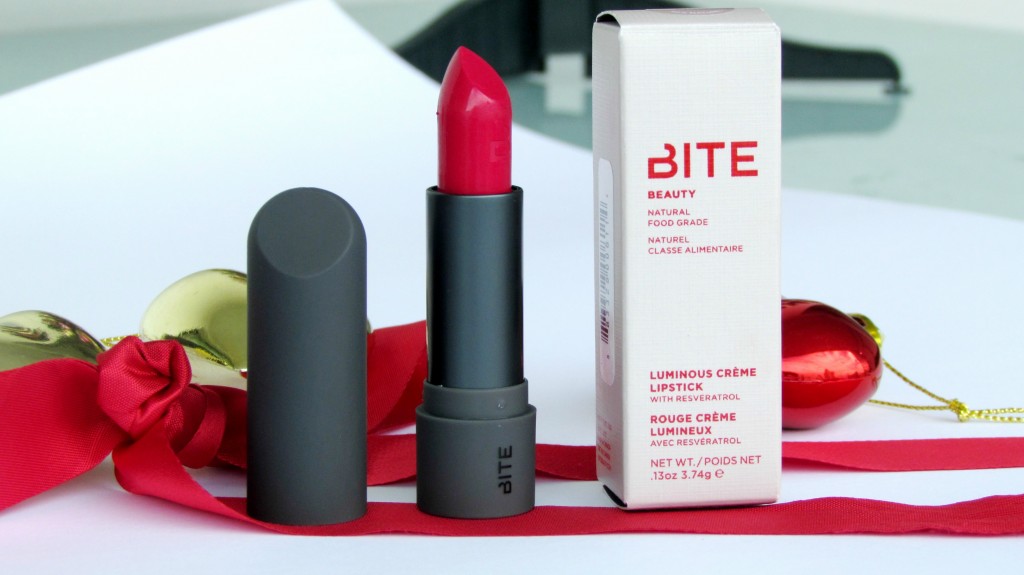 Swatches, LOTDs & my opinion about Bite Beauty Luminous Creme Lipstick – Quince
Shade & Formula – Bite Beauty Luminous Creme Lipstick comes in an array of beautiful, opaque colors that include nudes,reds, pinks, berries etc. The creamy and moisturizing formula is easier to apply, glides on smoothly and imparts a beautiful satiny finish.
Packaging – Bite Beauty gave this lipstick family a different shaped tip. Reds have a sharp angled point, while the rest of the colors have variations of a curved slant. It's visually striking. But, doesn't make much of a difference one way or the other, especially because lipsticks tend to take a shape that reflects how you apply it after a few applications.
Bite Beauty also makes a big deal about this containing enough resveratrol to provide "antioxidant benefits equivalent to five glasses of red wine."  – I don't know how true this claim is!
Longevity – This lipstick went on opaque in 1 stroke. It didn't bleed or feather at all, and for a creamy high-shine lipstick, it didn't fade away for quite a few hours which is impressive. I got a wear time of 5-6 hours which is far in my opinion
Pros
Super-moisturizing and creamy formula. Suits dry lips too.
Great array of shade range, Every skintone can find their perfect match
pigmented, opaque colors with a satin finish.
Formulated without parabens, sulphates or phthalates.
The natural, organic ingredients include castor oil, beeswax, shea butter and argan oil
gluten free
Cons
Color tends to bleed around the mouth area after about 5 hours of wear.
Also, a problem I faced with this line of lipsticks is that my lipsticks tend to melt easily. I don't leave them anywhere where they could be exposed to direct sunlight. I store them in fridge these days.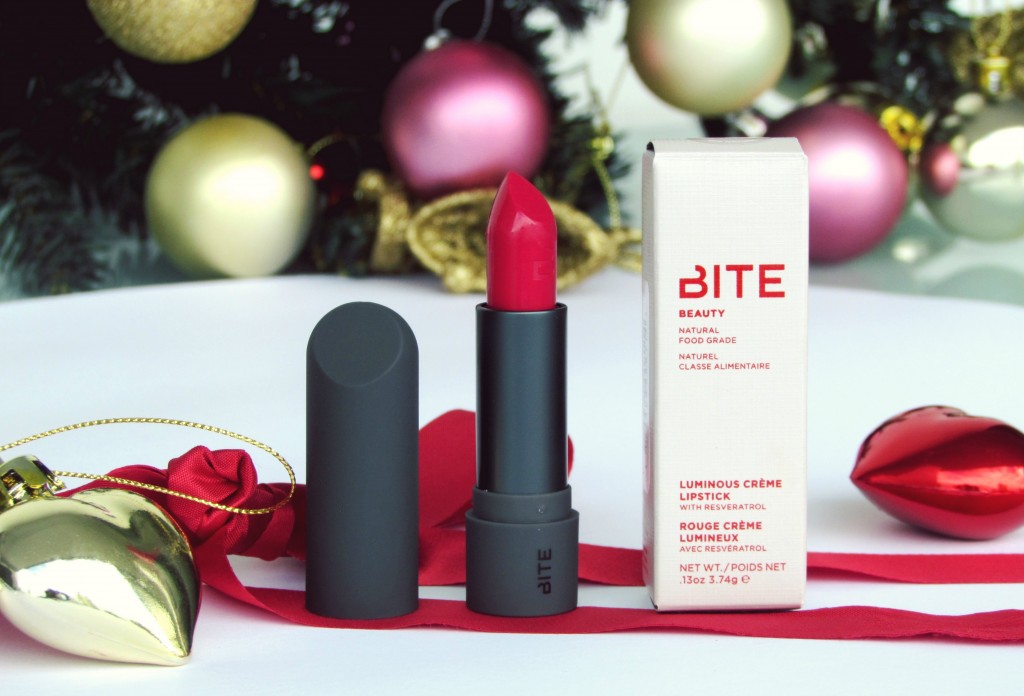 See how beautiful the swatches look. The vibrant Fuchsia is a perfect shade for this vaneltine's day and for summers.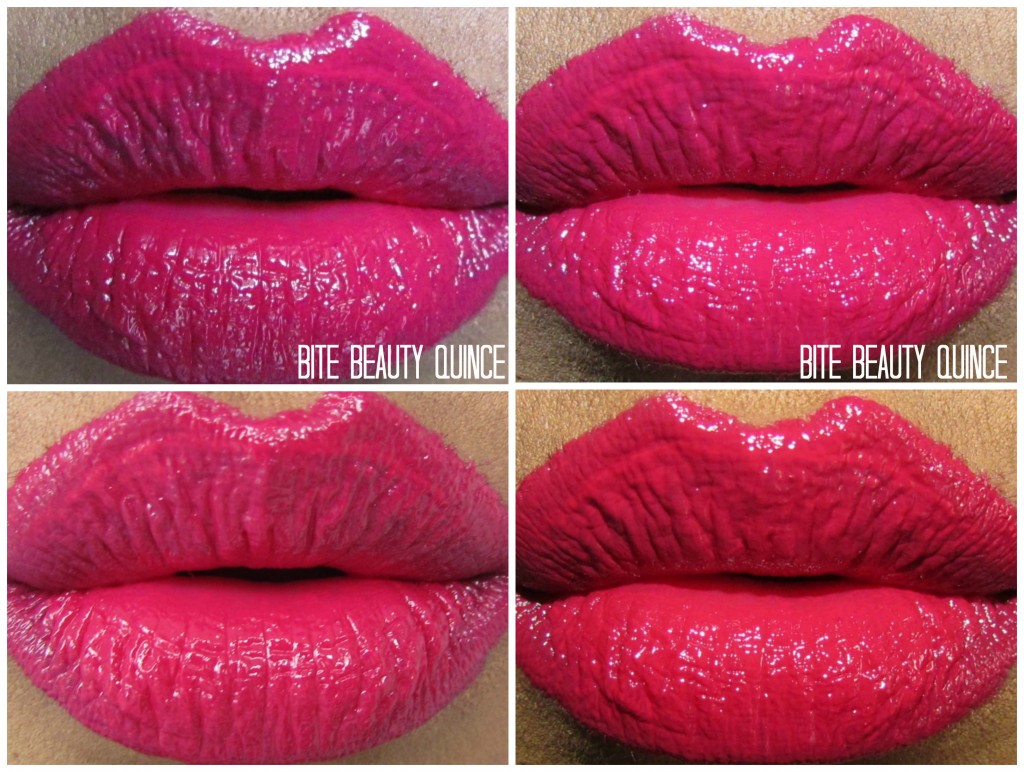 Quince is a stunning fuchsia shade – The rosy tones make it flattering on every skintone. Quince is such a beautiful alternative to the classic red for a 'power' lip. It's also just a fun, flirty, fabulous color.
Have you tried any of the Bite Beauty lipstick colors ? Which is your favorite shade ?
** Product sent by brand PR. However, my review is honest and unbiased as always