This season's beauty trend is all about nude lips, unlike the eyes, which are  highlighted with colorful smokey eye shadows and graphic eyeliners. A must-have item for the Spring Summer 2015 is the Nude colored lipstick, subtle and super chic for kissable lips.— It's not that easy to find a shade that brings life to your face, instead of washing you out. Today I am reviewing a nude lipstick – "Sand Storm" from Karen Murrell.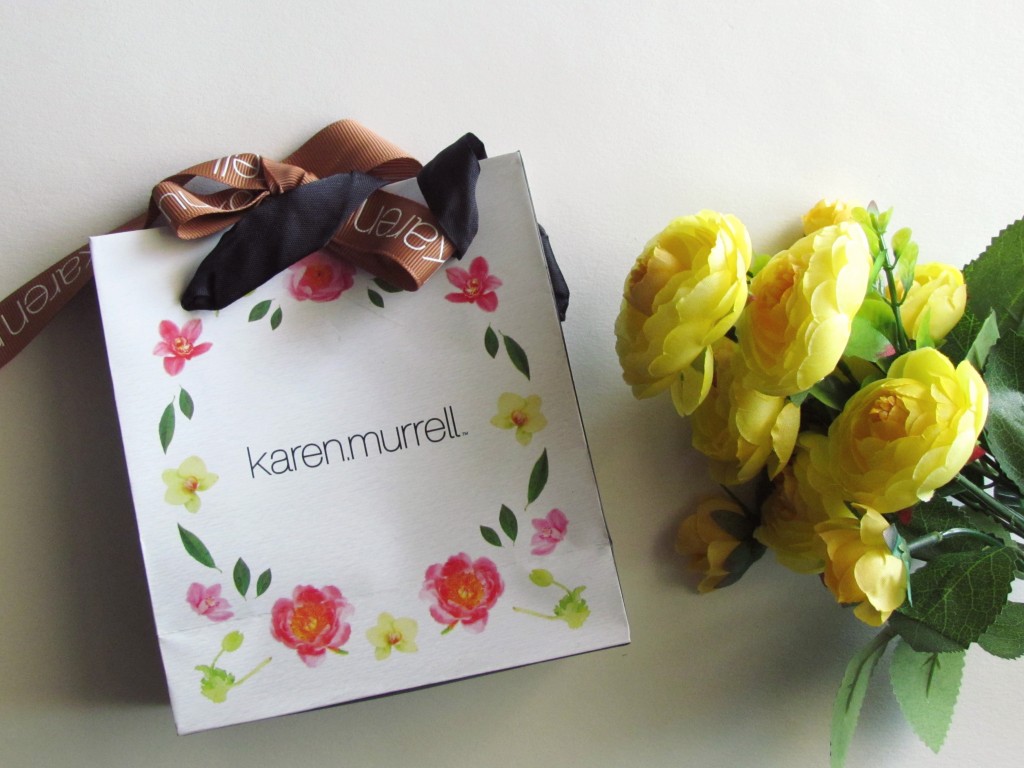 Product Description
From the best looking lips at the 2015 Oscars to the world's most luxurious beach resorts around the world, nude lipstick is an unstoppable makeup trend that offers a versatile and affordable contemporary pick-me-up to make any gal feel like a million bucks!
Inspired by the rugged landscape along Highway 1 USA, Karen Murrell Lipstick – Sand Storm is a gorgeous nude lipstick hue which combines a sandy-brown top note with rich and creamy cinnamon undertone, high in natural pigment, ensuring that it has intense colour, is long wearing and does not feather.
This chic little number is best paired with smokey eye makeup for a dramatic evening look or applied with minimal makeup for an instant "I'm naturally this good looking" everyday look.
"I designed Sand Storm to be versatile to wear and look amazing on all skin tones. It is one of those great colours that gives the wearer a little pick-me-up and looks stunning no matter where you are going or what you are wearing!" –  Karen Murrell Creative Director, Karen Murrell Lipsticks
HOT LIPSTICK TIP FOR THE PERFECT NUDE LIP:
For the perfect smooth looking nude lip, prepare your lips by rubbing a soft bristled toothbrush over them to exfoliate away any dry skin.  Then use your fingers to press in your Karen Murrell Lipstick. The heat of your fingers fixes the pigment onto your lips and creates a more natural finish.
KEY INGREDIENTS INCLUDE:
Hailed as 'vegetarian lipsticks', Karen Murrell Lipsticks are made with no animal-based materials and are not tested on animals. Instead, they contain;
Avocado Oil – provides lips with hydration and protection,
Cinnamon – plumps lips to make them look fuller,
Evening Primrose Oil – rich in Omega 6, soothes and moisturises dry lips,
Carnauba Wax – renowned for its high melting point, ensures Karen Murrell lipsticks do not melt in handbags
Full Ingredients in the picture down below

Packaging & Price : Price:  $29.95 (NZD) ; Nt Wt: 4g/.14oz look at the outer box; I am so in love with it…:) And the lipstick case is very sturdy too!! Another interesting fact is that lipstick canisters are made from PLA (polylactic acid), a corn resin based material that will start to dissolve back into Mother Earth within 100 days whilst being greenhouse gas neutral. How cool is that!
Availability : Karen Murrell Lipsticks are available at selected pharmacies and health food stores nationwide.  For more information or to locate your nearest stockist, please visit the website here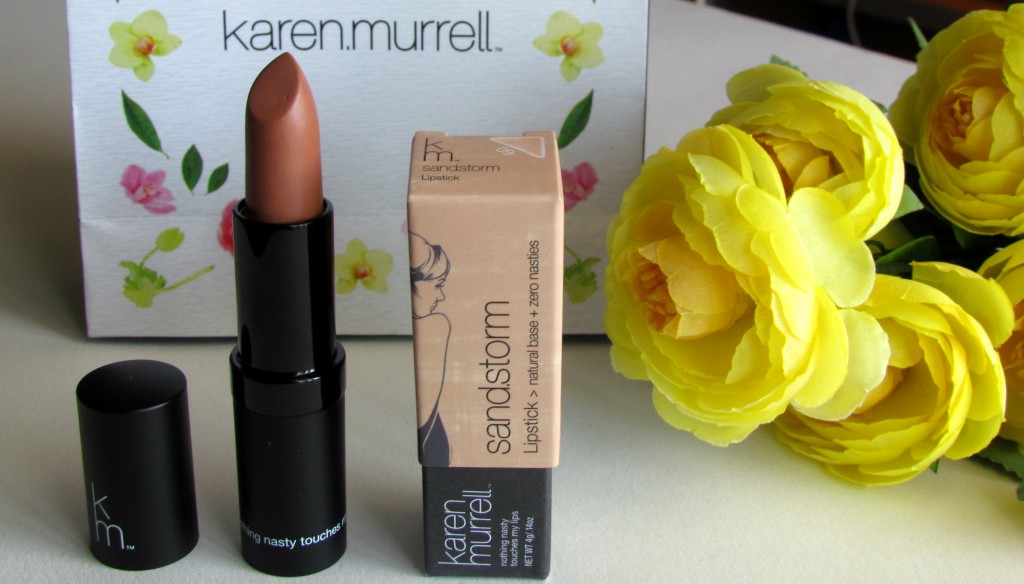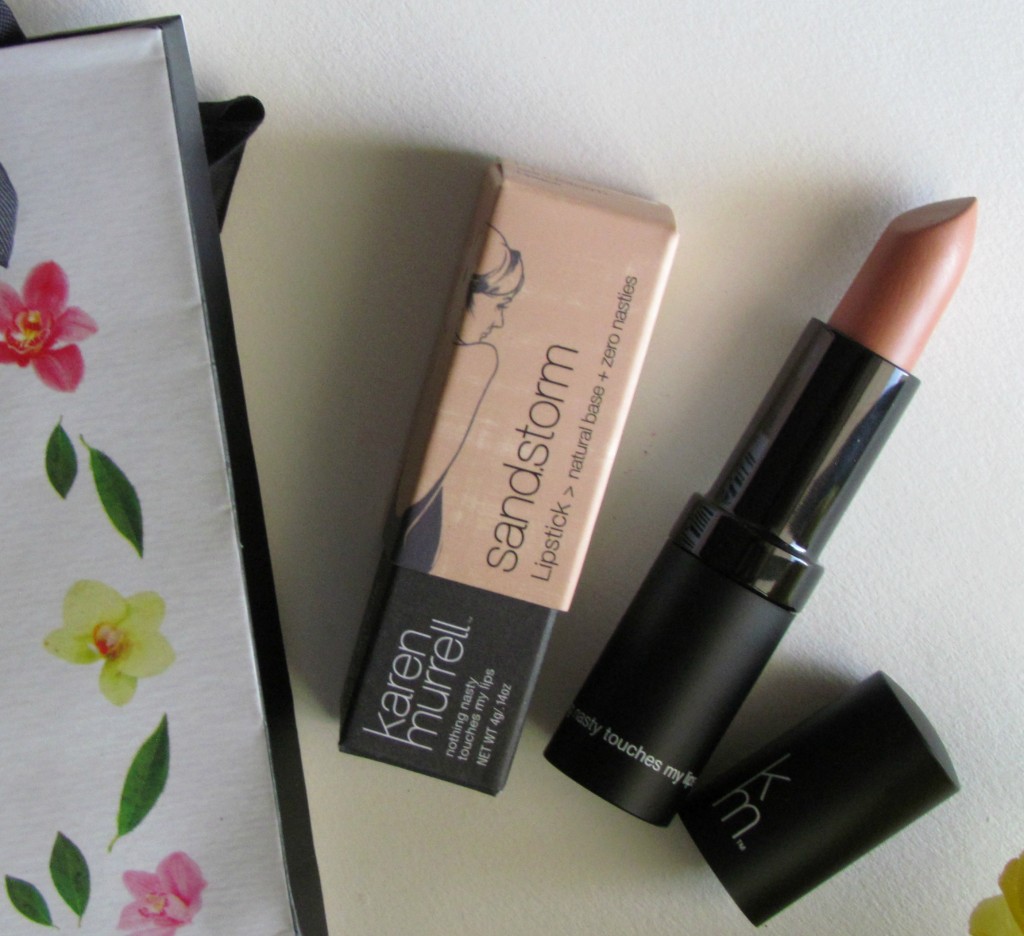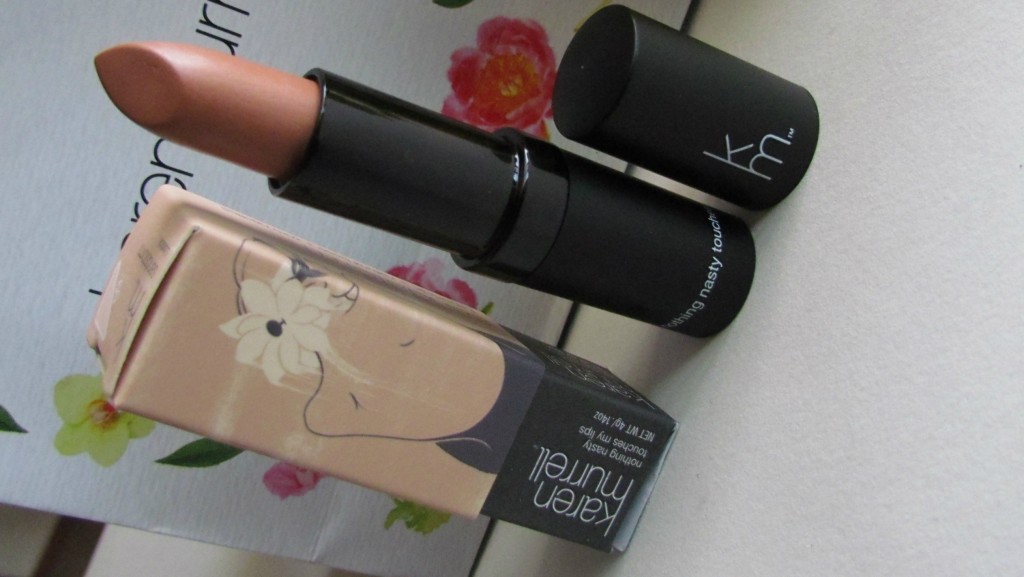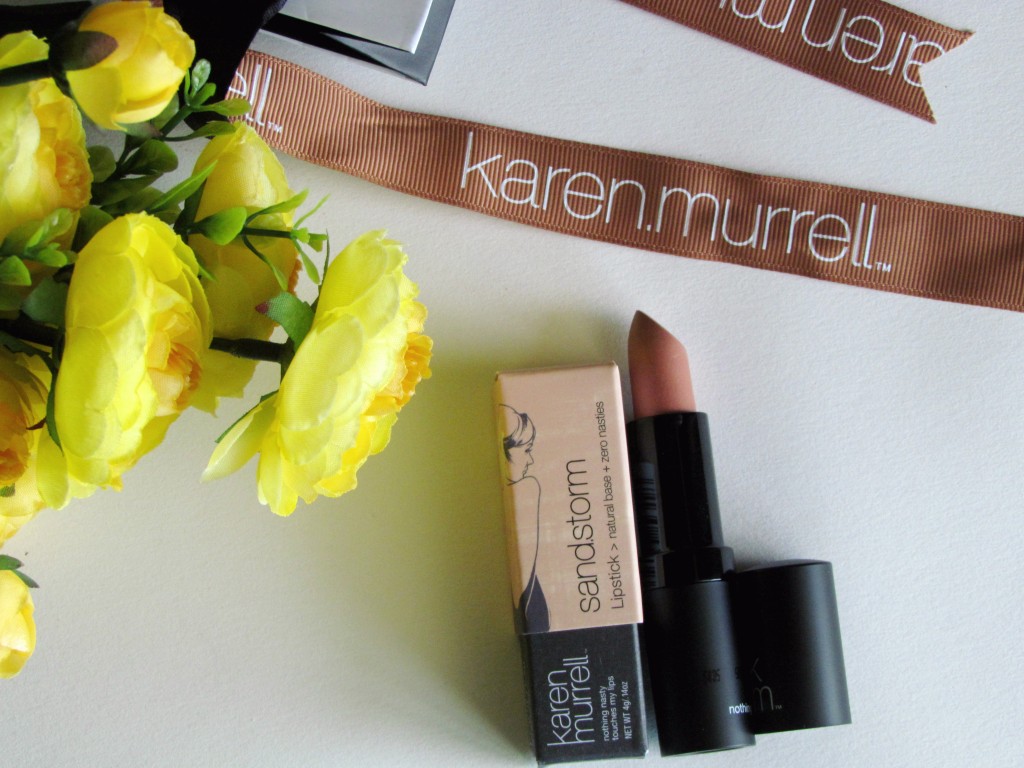 I was contacted by the brand PR to review this awesome lipstick from Karen Murrell. I got this shade "Sand Storm" which is a subtle nude shade. What really attracted me about this lipstick is all of the Karen Murrell lipsticks are made of natural ingredients such as candelilla ,evening primrose oil and castor oil. They are free from mineral oils, animal-based material, parabens and preservatives and these are great for dry lips which means they really moisturize the lip area. I specially love the uplifting fragrance of cinnamon  & orange.
The Karen Murrell lipstick range is available in 19 shades + the Moisture Stick which can be applied over lipstick to add further hydration or as a lipbalm for those who don't love the color. The shades range from brights to neutrals to corals…I love them and wish to try more from this brand.
Another interesting fact about Karen Murrell lipsticks is that the canisters are made from PLA (polylactic acid), a corn resin based material that will start to dissolve back into Mother Earth within 100 days whilst being greenhouse gas neutral. How cool is that! Also, as it has evening primerose oil – rich in omega-6; lipstick is very much soothing and  moisturizing.
Check the swatches down below. Sand Storm is a perfect nude shade for my lips.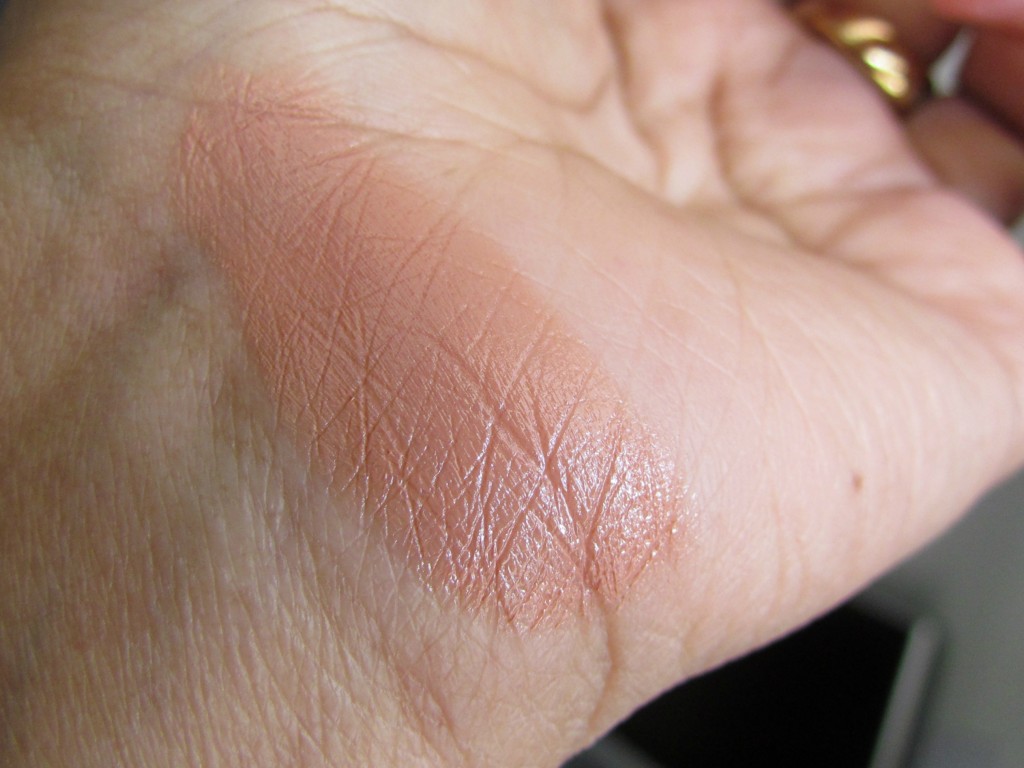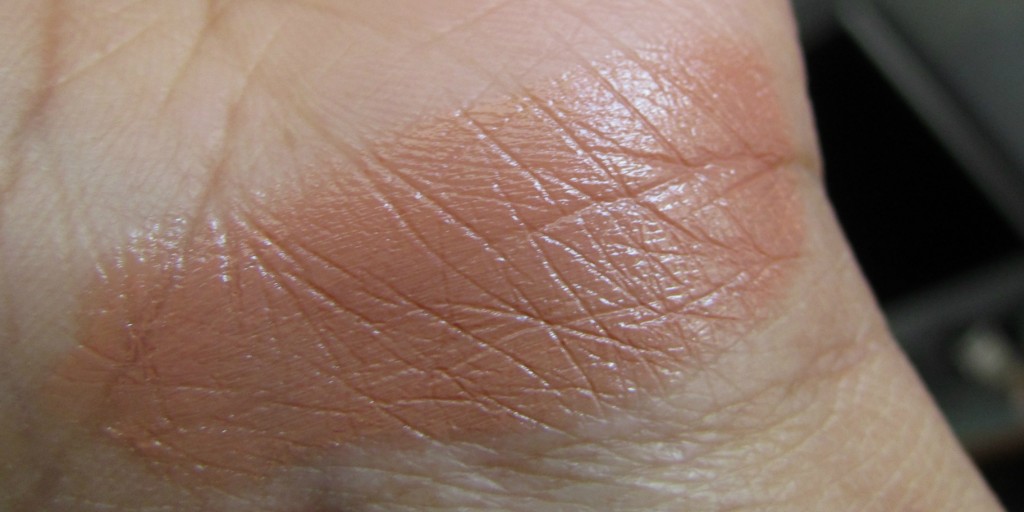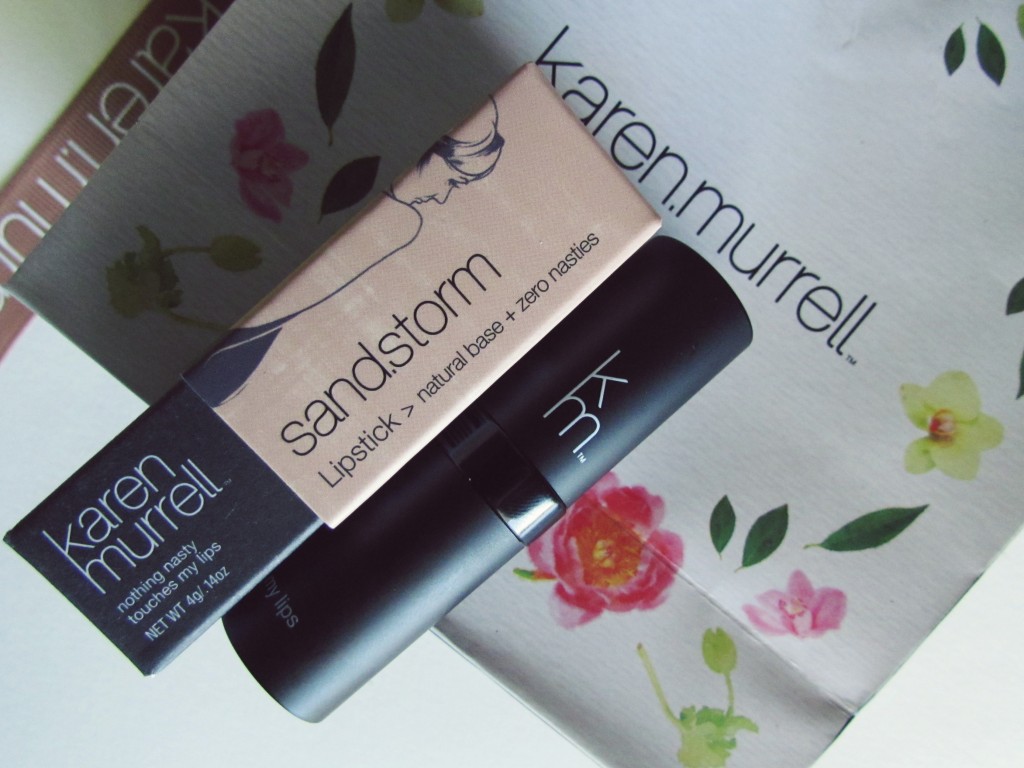 Overall, Nothing nasty touches my lips – In a world where supermodels endorsing so many international brands, not to mention brands that do animal testing – I've found one lipstick that is from Karen Murrell;long-lasting shade, nice cinnamon+orange scent; natural, animal-friendly, and made in New Zealand ! I am all set to try more shades from the range..
**Product send by brand PR. However my review is honest and unbiased as always.