After so many nights of  unsuccessful order placing attempts, I finally got my hands on 3 beautiful shades from Kylie Cosmetics. All thanks to my wonderful friend Ketz who helped me in ordering them. living in different timezones, It was impossible for me to be wake up at LA time and order this myself. In this post I am sharing my review on Kylie Cosmetics matte lip kits – Posie K, Mary Jo K & Kourt K.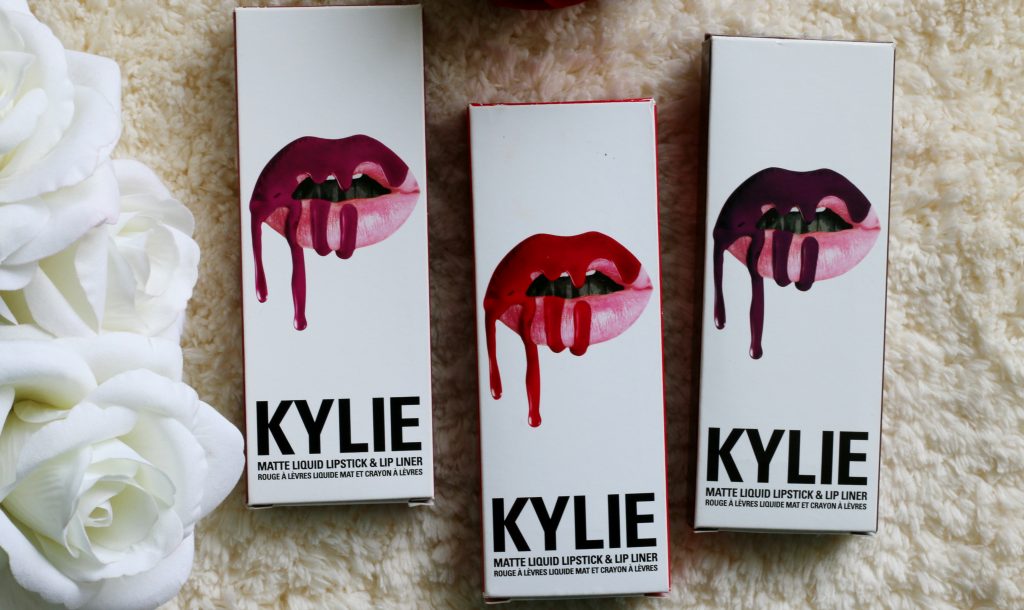 You can see my full review here on my Youtube Channel. If you are new to my YouTube, Please subscribe to my channel. 🙂 #PrettyPlease
These retails for USD$29.99 each. And one has to keep a close eye on Kylie's social media handles where she announces the restock dates. These get sold out pretty quickly. So, you have to be really quick in placing your orders. My tip is – Search online for swatches – have the shade selections ready. I meant, have a clear idea on what do you want to get and place the order. My friend received our orders within 7-8 days of placing them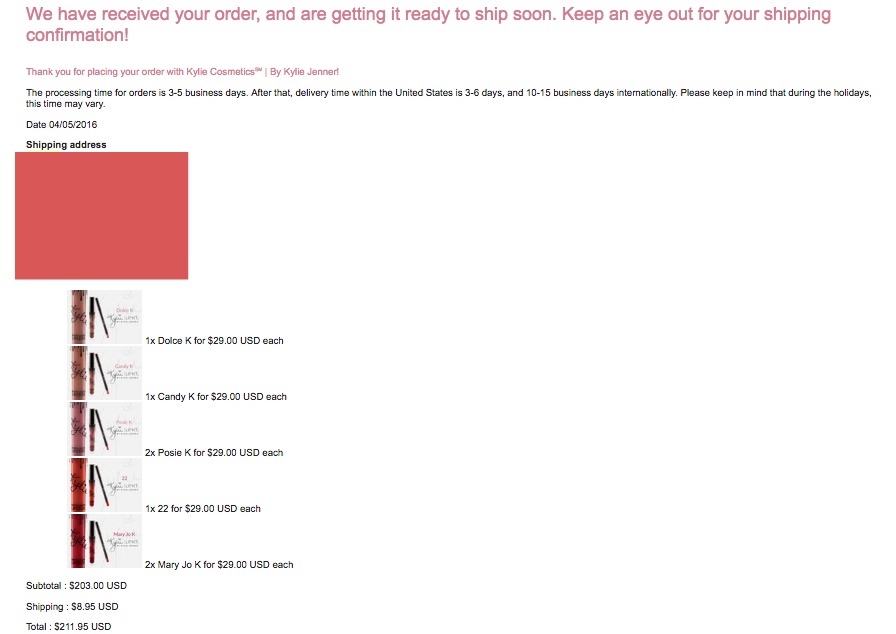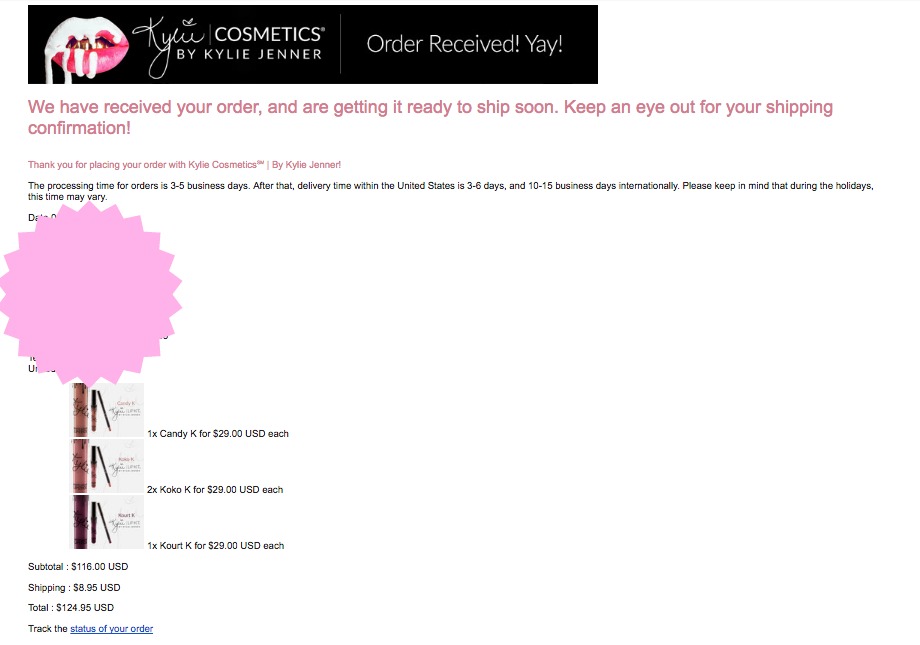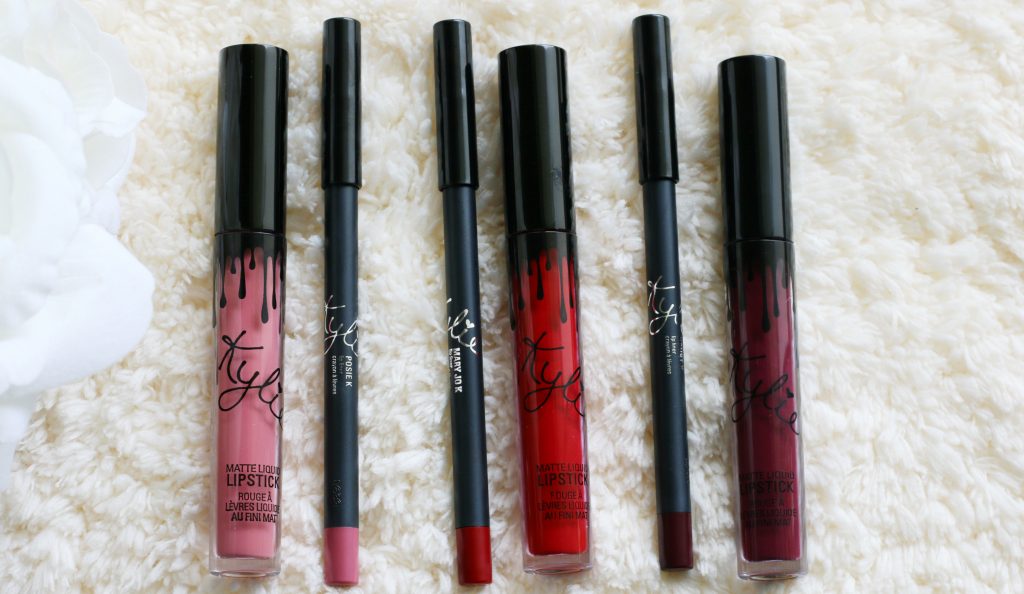 There are a total of 15 shades available – out of which I picked 3. In her next restock, I am planning to pick more shades -Leo, Kristen, Ginger and Malibu in my mind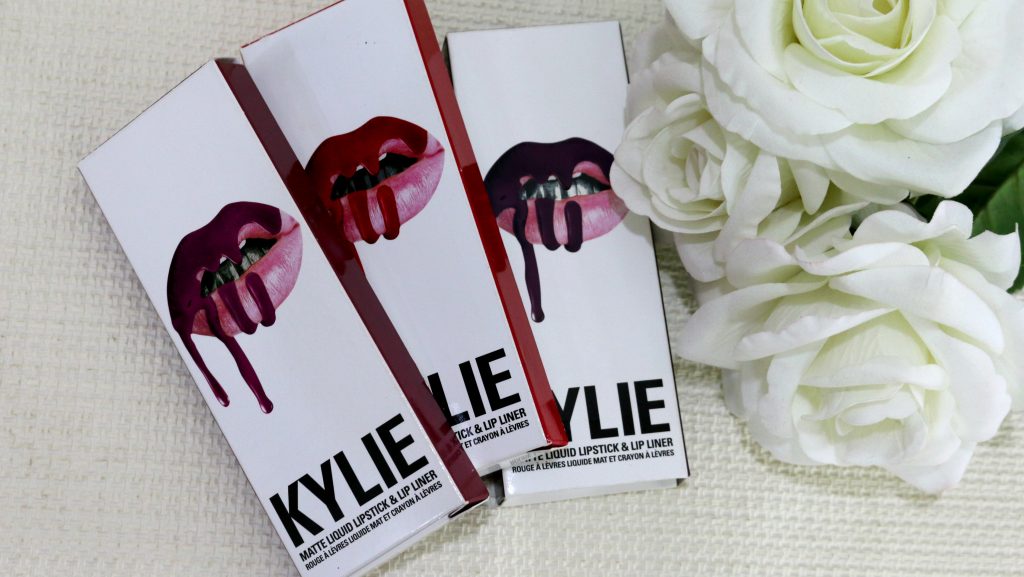 Each lip kit contains: 1 Matte Liquid Lipstick (0.11 fl oz./oz. liq / 3.25 ml) and 1 Pencil Lip Liner (net wt./ poids net  .03 oz/ 1.0g)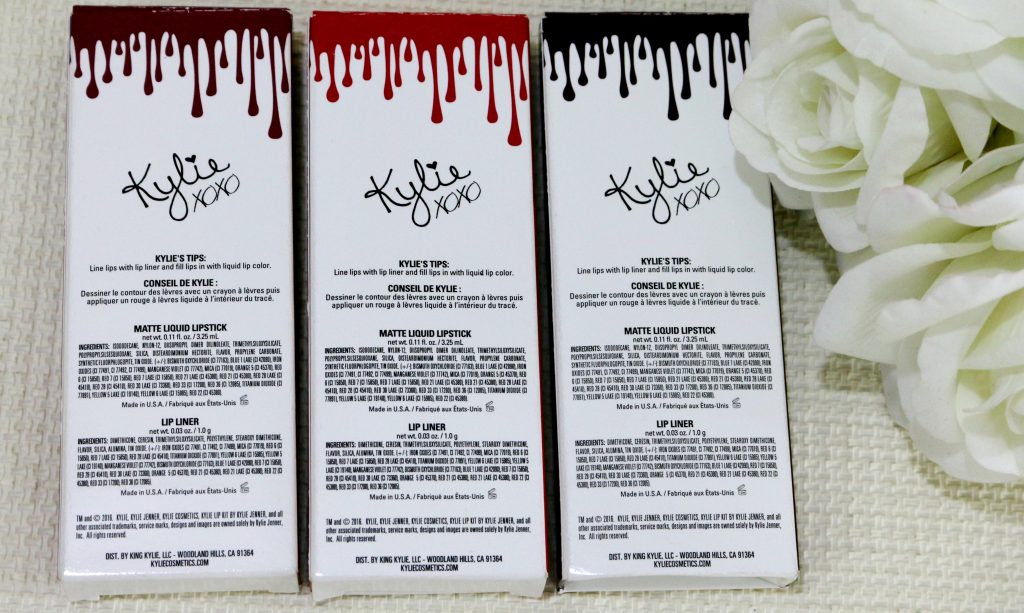 Product Description
The #KylieCosmetics LipKit is your secret weapon to create the perfect 'Kylie Lip.' Each Lip Kit comes with a Matte Liquid Lipstick and matching Lip Liner.
This ultra-long wearing lip liner has a creamy texture that glides across the lips for a very easy and comfortable application. The Lip Liner sharpens easily in most standard sized sharpeners – just make sure your sharpener is not dull!
The Liquid Matte Lipstick has high intensity pigment for an instant bold matte lip. The extremely long wearing lipstick contains moisturizing ingredients for a comfortable, emollient and silky feel that does not dry your lips out.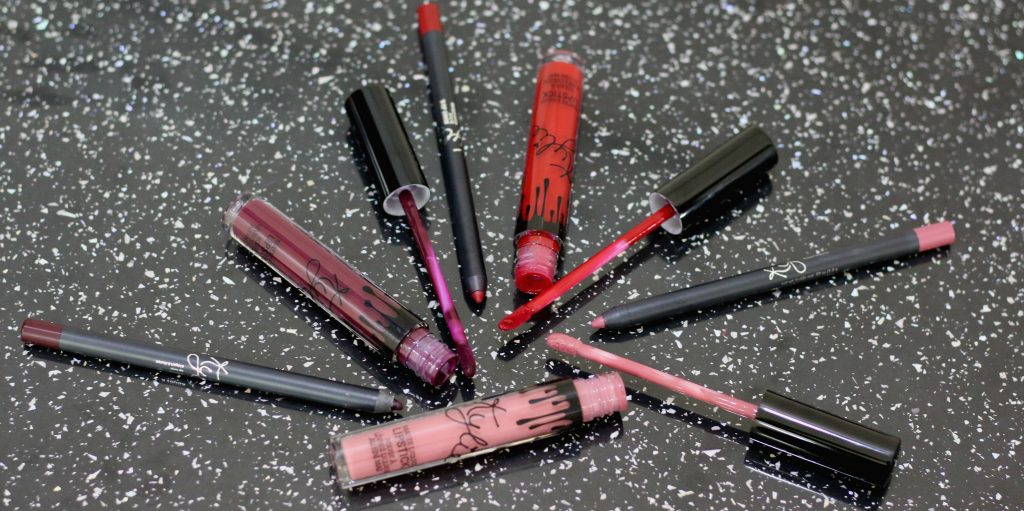 Packaging
These come in a outer carton box with dripping lipstick on Kylie's lips. Lip color on the packaging shows the exact color of lipstick that you get.  Each kit comes with a pencil lip liner and a liquid matte lipstick. These come in a glass lip gloss tube and has a sponge tip applicator. The packaging is huge and sturdy than most lip glosses.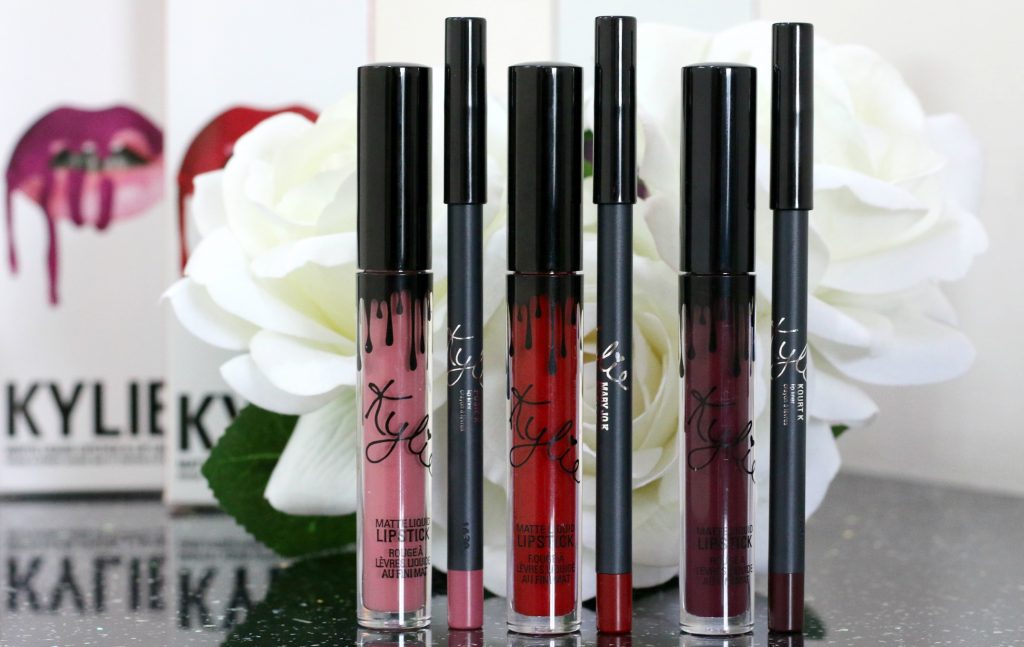 Texture, Formula, Pigmentation, Longevity
These matte lip formulas has a vanilla fragrance to them which I absolutely love. The texture is creamy and matte and they super easily glide on to lips. I would describe the texture as a velvety matte without any hint of shine at all. The formula feels light-weight and is very comfortable on lips. As with every other matte lip formulas- make sure you exfoliate your lips and apply a hydrating lip balm prior to applying.
This is one of he best liquid lipstick formula that I have tried. Super pigmentation. The moment you put it on your lips- within 10-15 seconds, they turn to matte finish. It doesn't feather/bleed on your lips. Once you put it on. It stays like a dream. It doesn't accentuate fine lines in lips. I have worn these for about 7-8 hours. Every matte lip formula is a little bit drying. I didn't notice this overdrying on lips or something. Also, the formula of MAry Jo and Kourt K feels a little runny when taken straight out of tube. But, when you put on , it just stick on to ur lips revealing that gorgeous shade making you beautiful.
One con I found with lip liner is that it needs to be sharpened. How I wish they were twist up kind :/ ; Also the availability. These are on demand products and will sell out quickly upon each restock.
More Pictures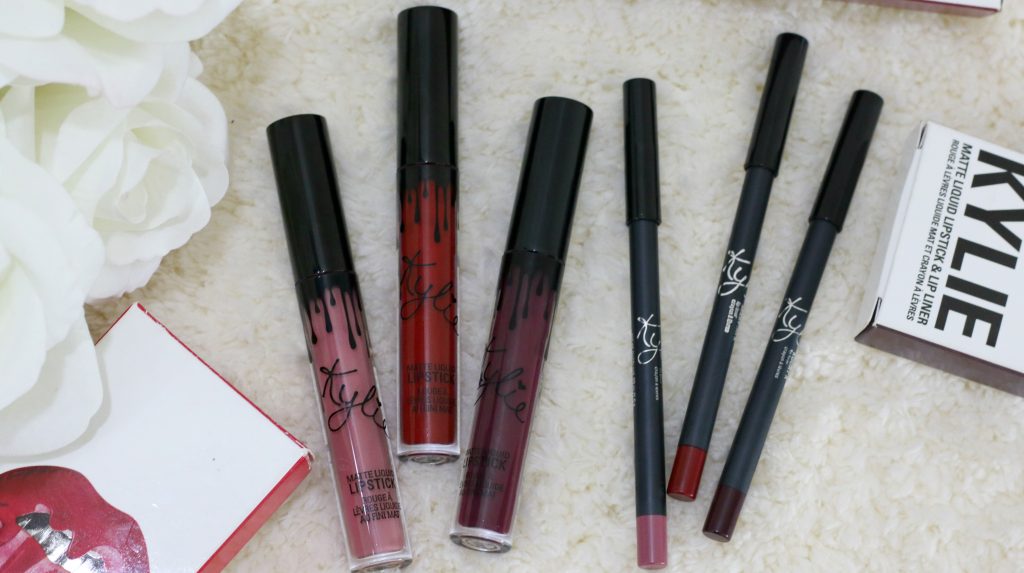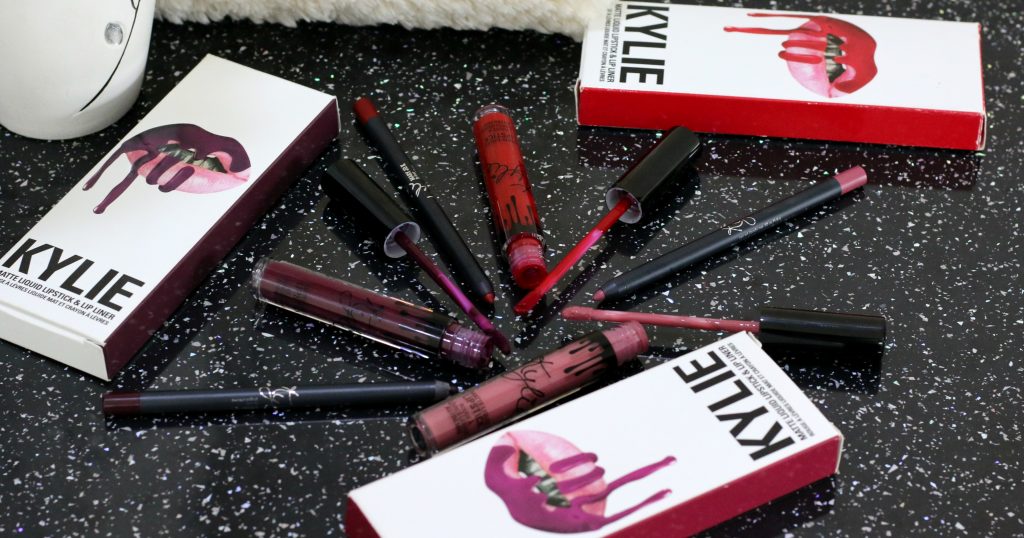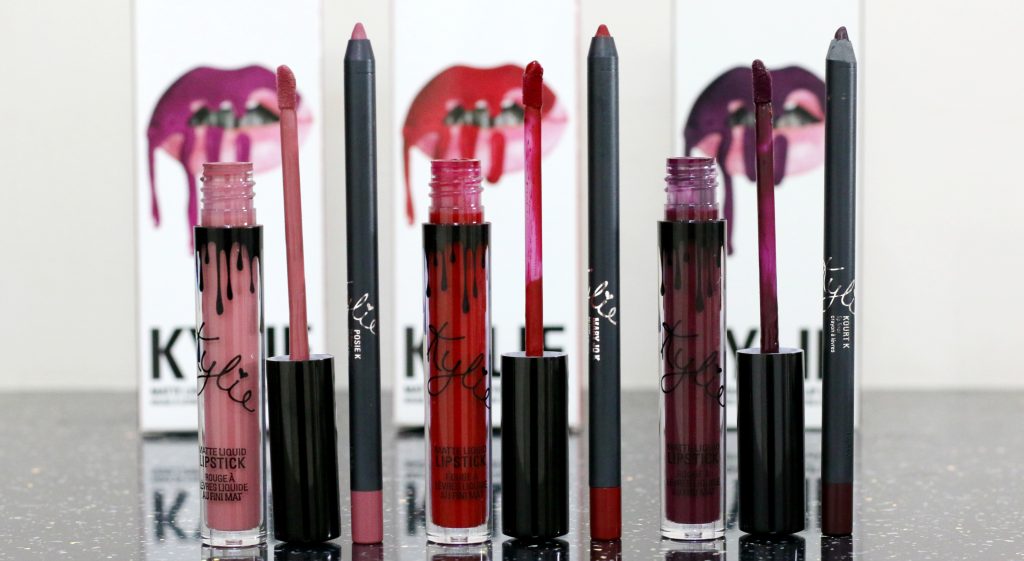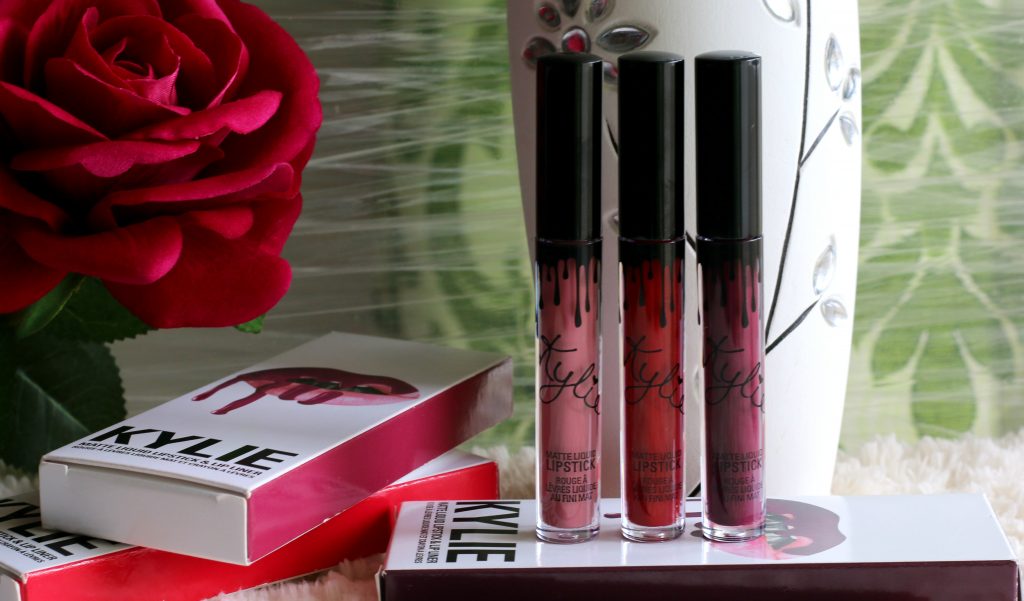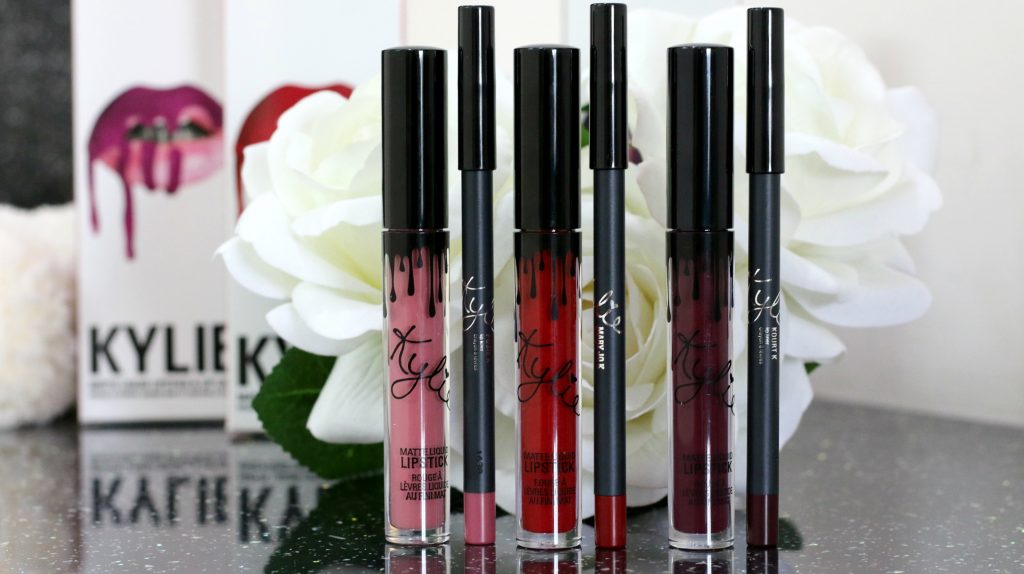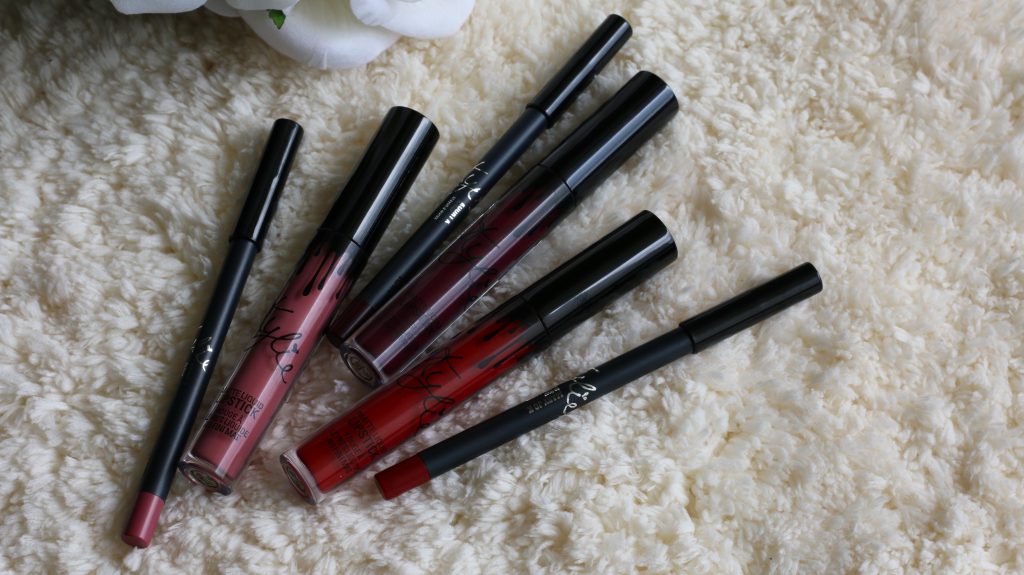 Swatches & LOTDS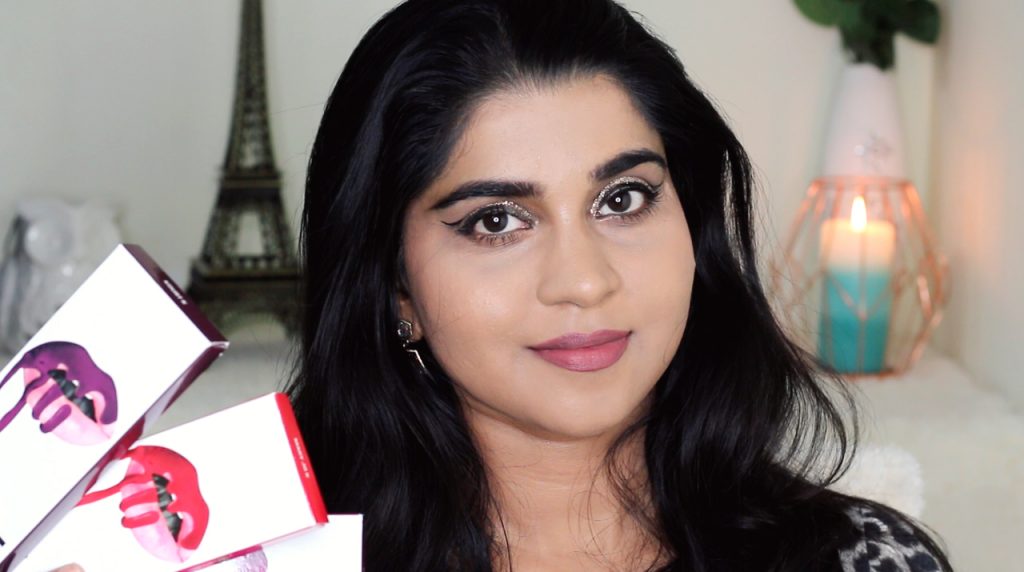 Posie K is a cool mid-tone berry shade. It looks perfect for a day wear shade. suits most Indian skintones, I love this shade.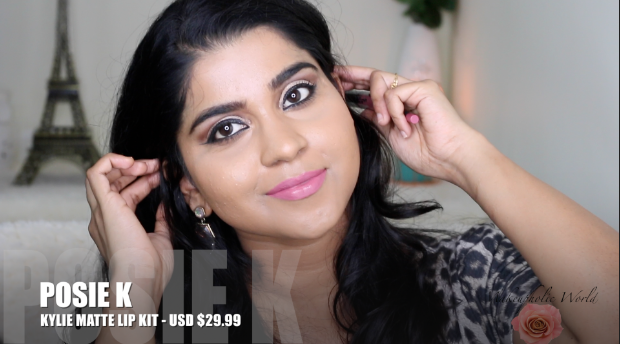 Mary Jo K is a true blue red. You know how such a die hard fan of reds, I am. I love this cherry red shade that reminds me of snow white and 7 dwarfs movie. I am loving this formula and even if I layer it on- it feels very light weight on lips.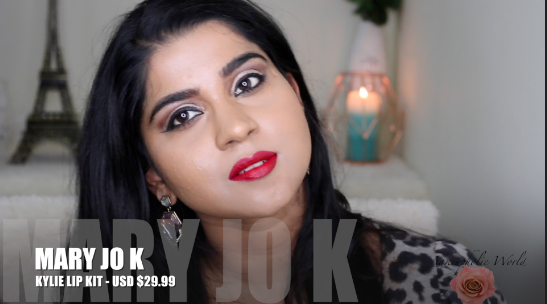 Kourt K is a deep purple. I love such vampy shades. This shade is like MAC Rebel Lipstick. I love this shade and you can just pretty much wear this day/night.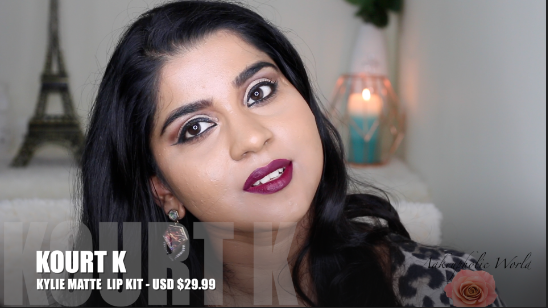 Don't forget to check my video here 🙂
Have you tried Kylie Cosmetics Lip Kits. Which is your favorite shade ?