Hiya makeupholics..Today I am bringing to you the review of 
L'Oreal Paris Elnett Satin Hair Spray

..To know whether I love or hate the product…Please keep reading….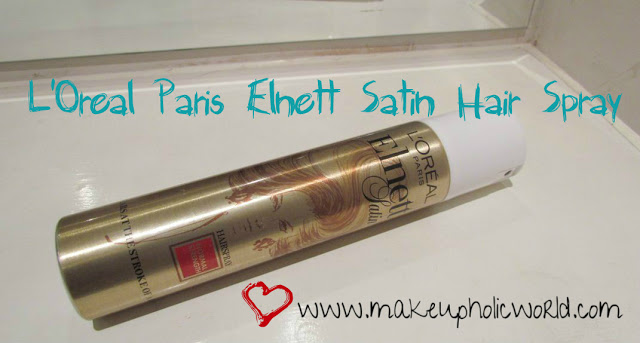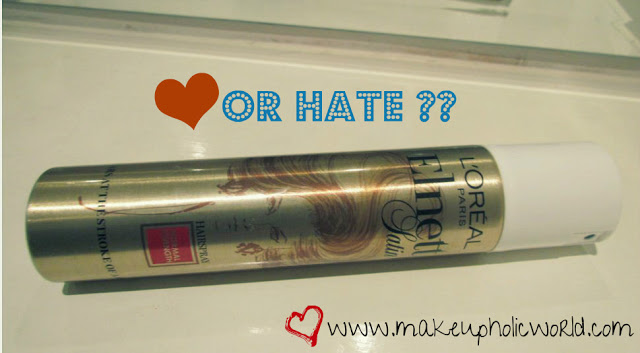 What L'Oreal claim about Elnett Satin Hair Spray
THE FINEST HAIRSPRAY USED BY THE FINEST STYLISTS. DISAPPEARS AT THE STROKE OF A BRUSH.

What is its secret?
Elnett is micro-diffused so hair does not get stuck together and stays soft. Your hair sets without stiffness.
Lightly brush your hair to remove the hairspray.
Ingredients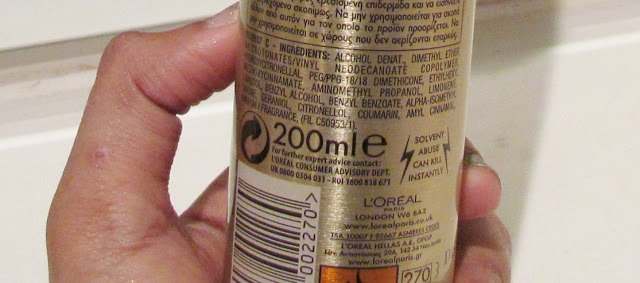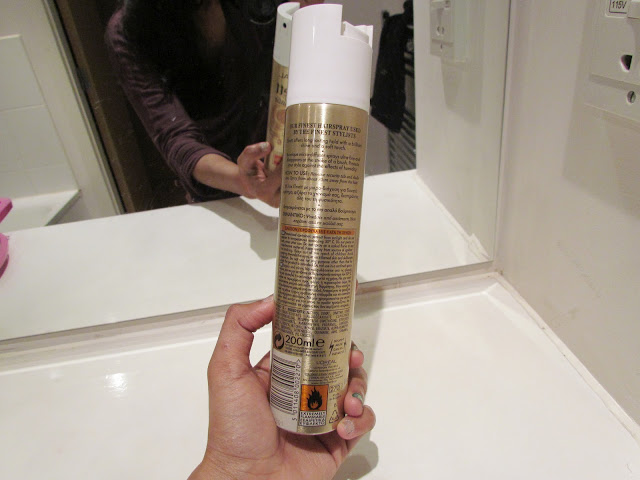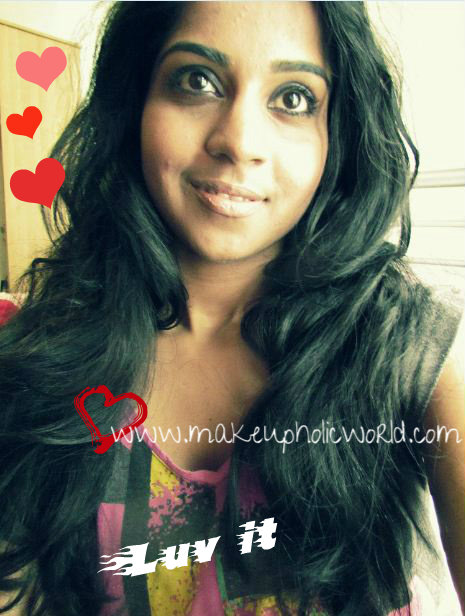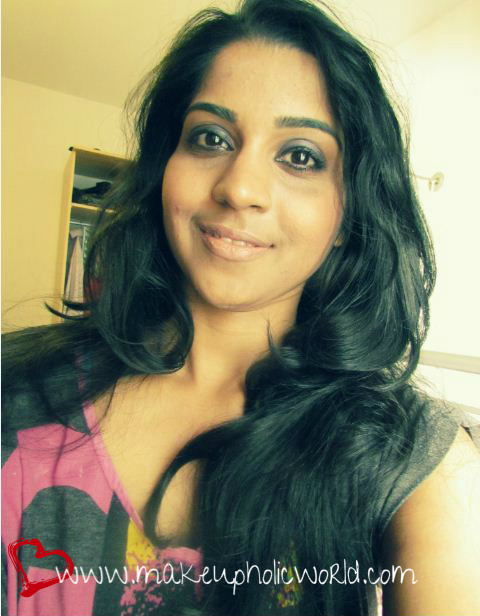 My take on the Product
I have a love-hate relationship with this product….I have been searching for a good hair spray since a long time…I have tried different brands, out of which majority made my hair sticky, stink, made hair feel greasy etc… Then, I came across this one in Superdrug…At first, I was reluctant to buy..Then I made up my mind to grab this as its from a brand which have never disappointed me..
This is a nicer product and I used a scented version, I didn't like the smell however :/
What makes this product nicer is that you can re-do your hair, comb it out, spray again and doll up again and again!! feels like you have no spray in it! It won't weigh your hair down at all. The mist is fine, it's decent hold but not stiff at all! It holds my lil curls without making them feel artificial as you can see from the snaps..It  gives a natural look to the whole hair…The smell is bad..That's the drawback which I found…But it fades away soon….  :/ I dab a few drops of Moroccan oil after applying this which gives a good smell to my hair… 🙂

Other than the awful smell, this is a product worth trying out…I suggest you should try an unscented version of this product….

Keep posting your lovable comments…I love reading and replying to them all :)) Happy Sunday dearies…

Hugs
xoxxoxo