Hi girls….I must admit the fact that I have become one MEMEBOX addict. Pomegranate is my favorite box and I couldn't resist myself from ordering this Superbox. I waiting to try the products which have pomegranate in them. So, Presenting before you the unboxing of my MEMEBOX – Superbox#40 POMEGRANATE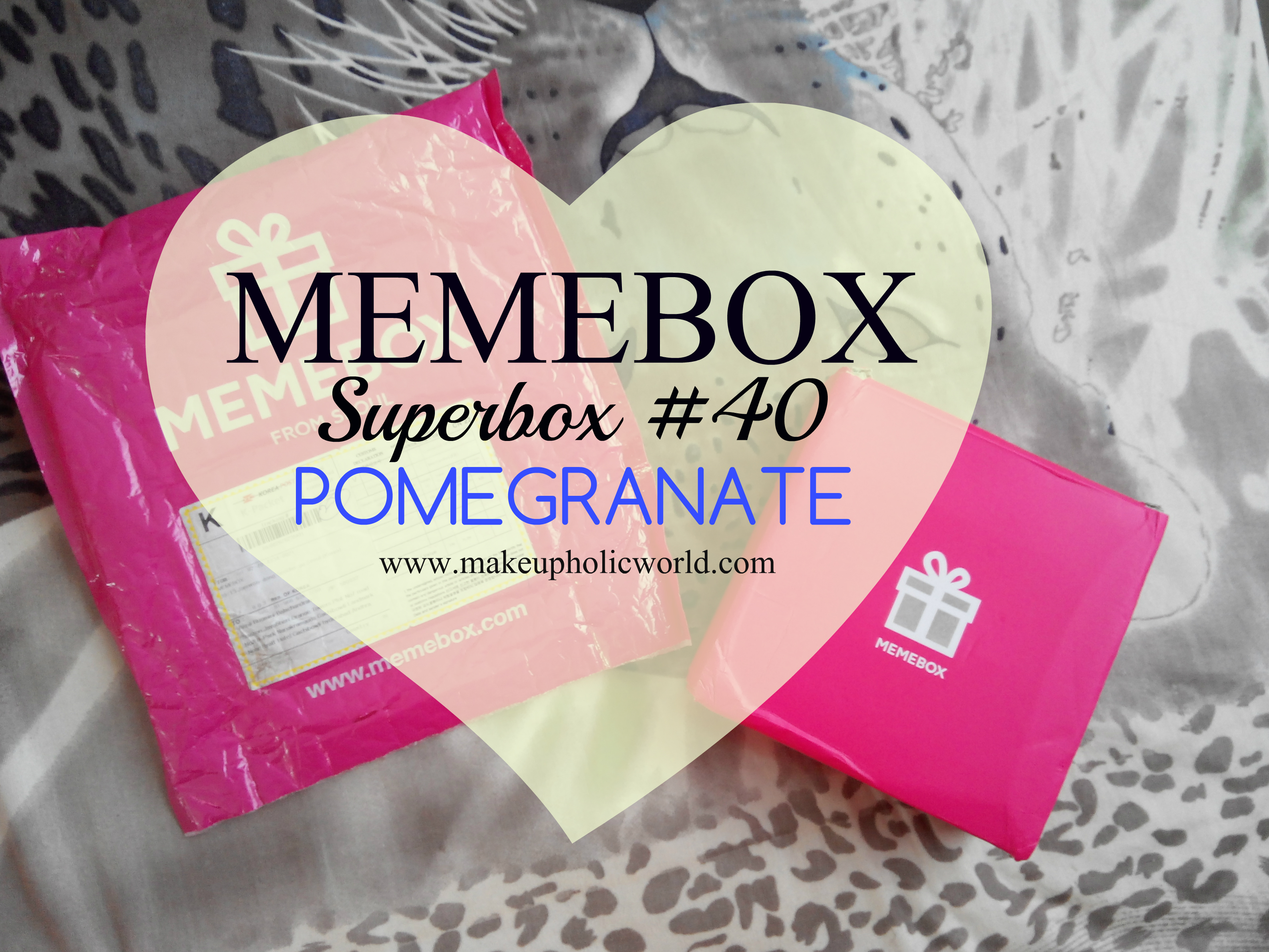 So, Here is my Pomegranate MEMEBOX – Price: 29 $ + shipping 🙂
First look of my newly opened box.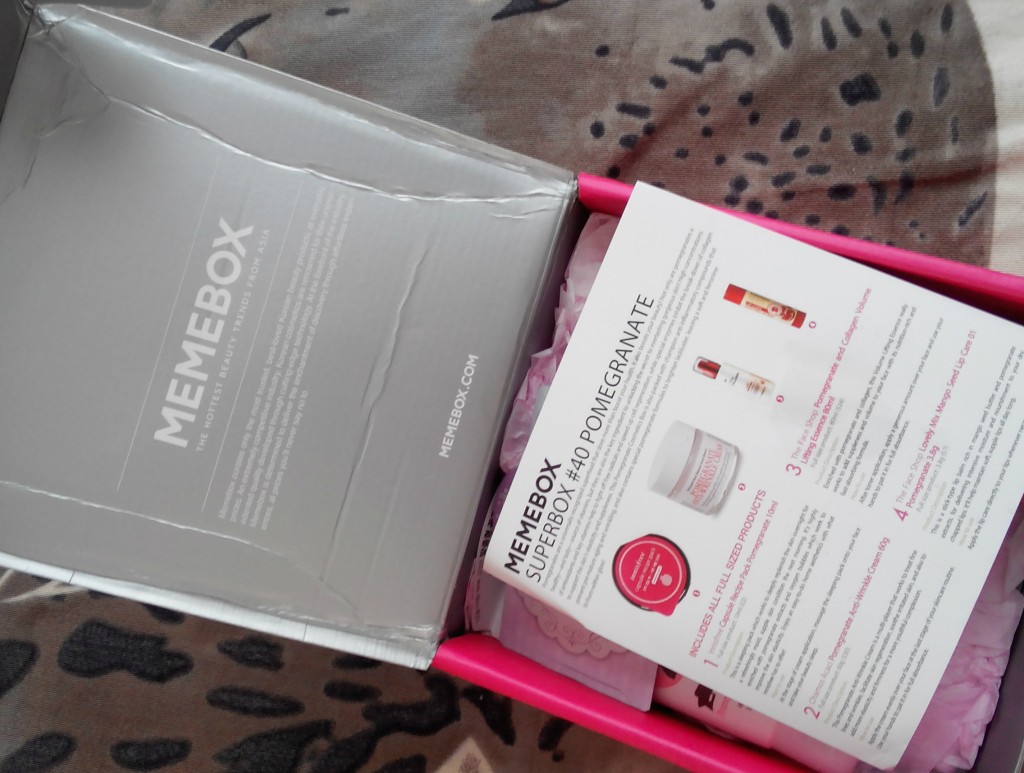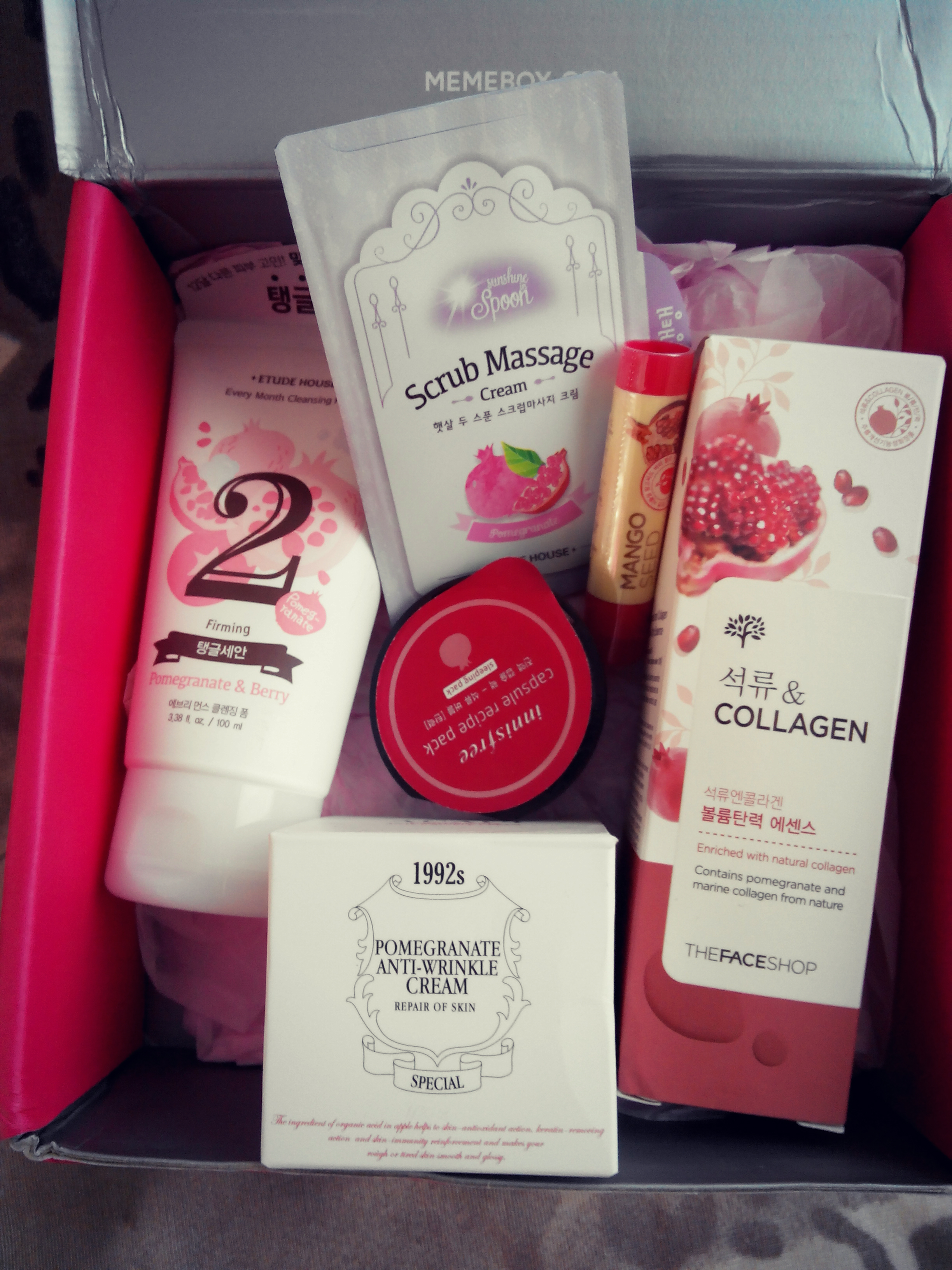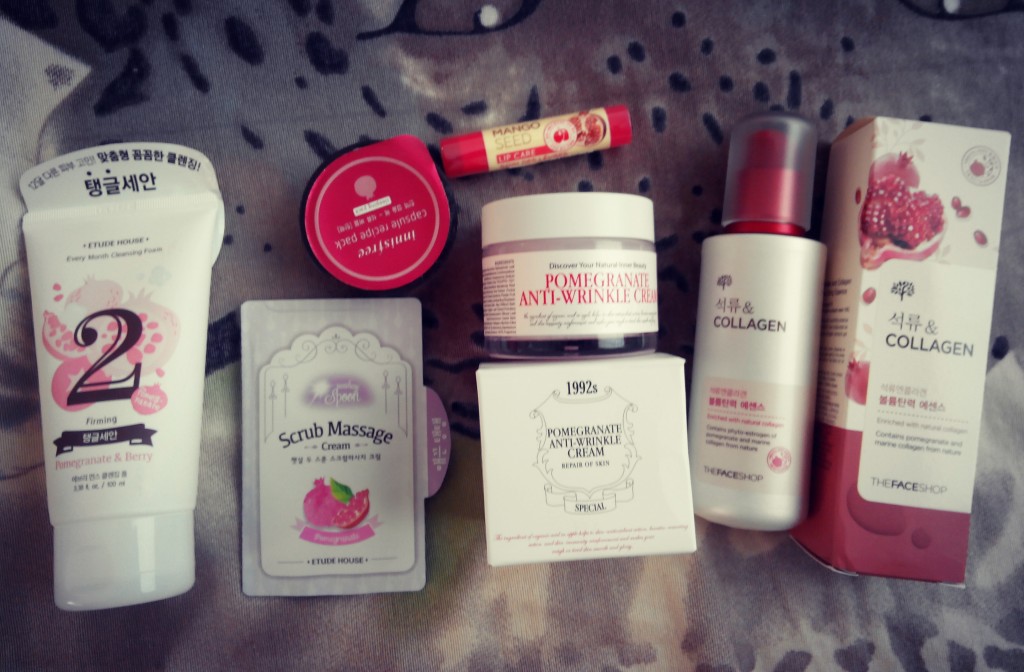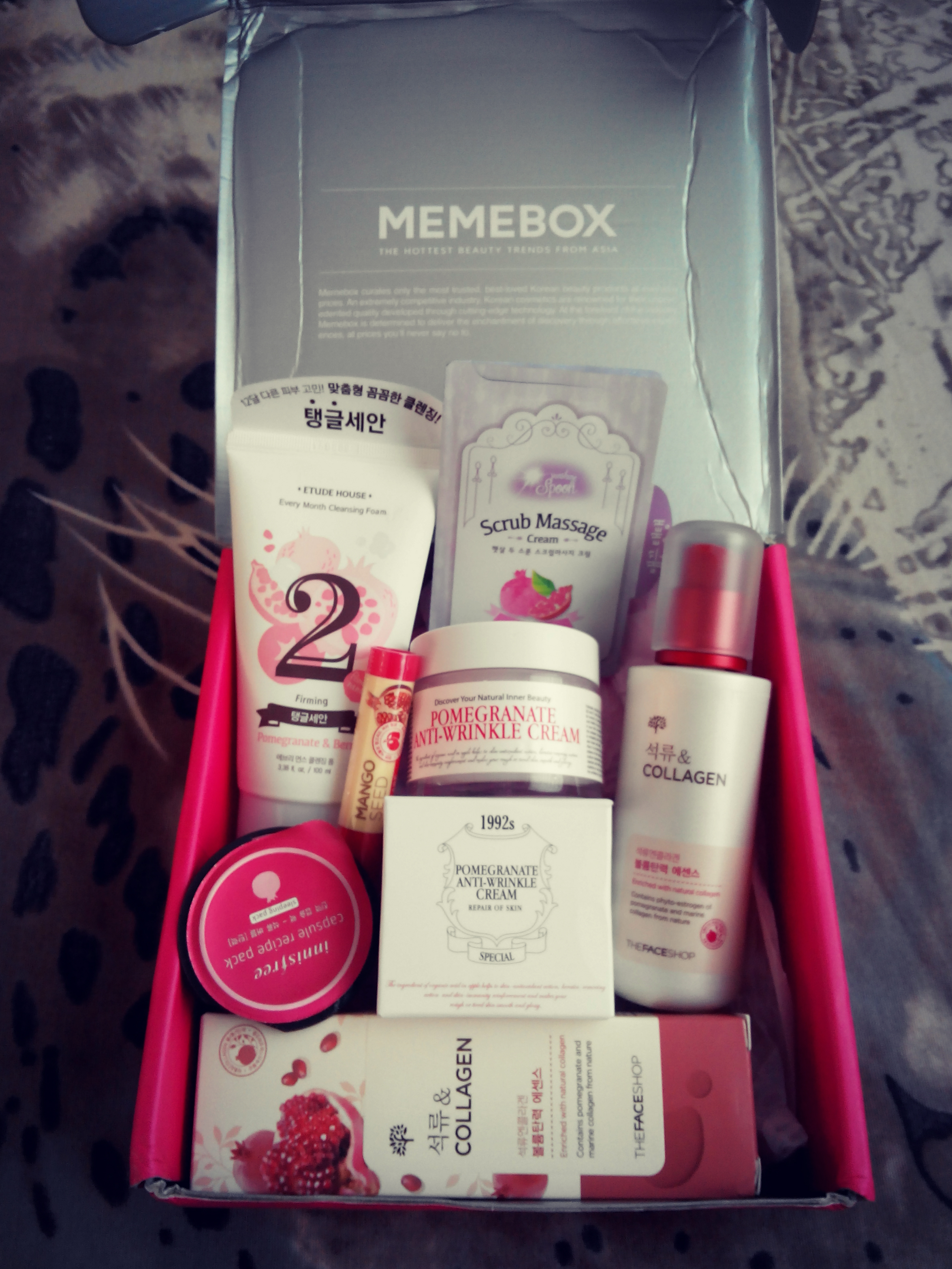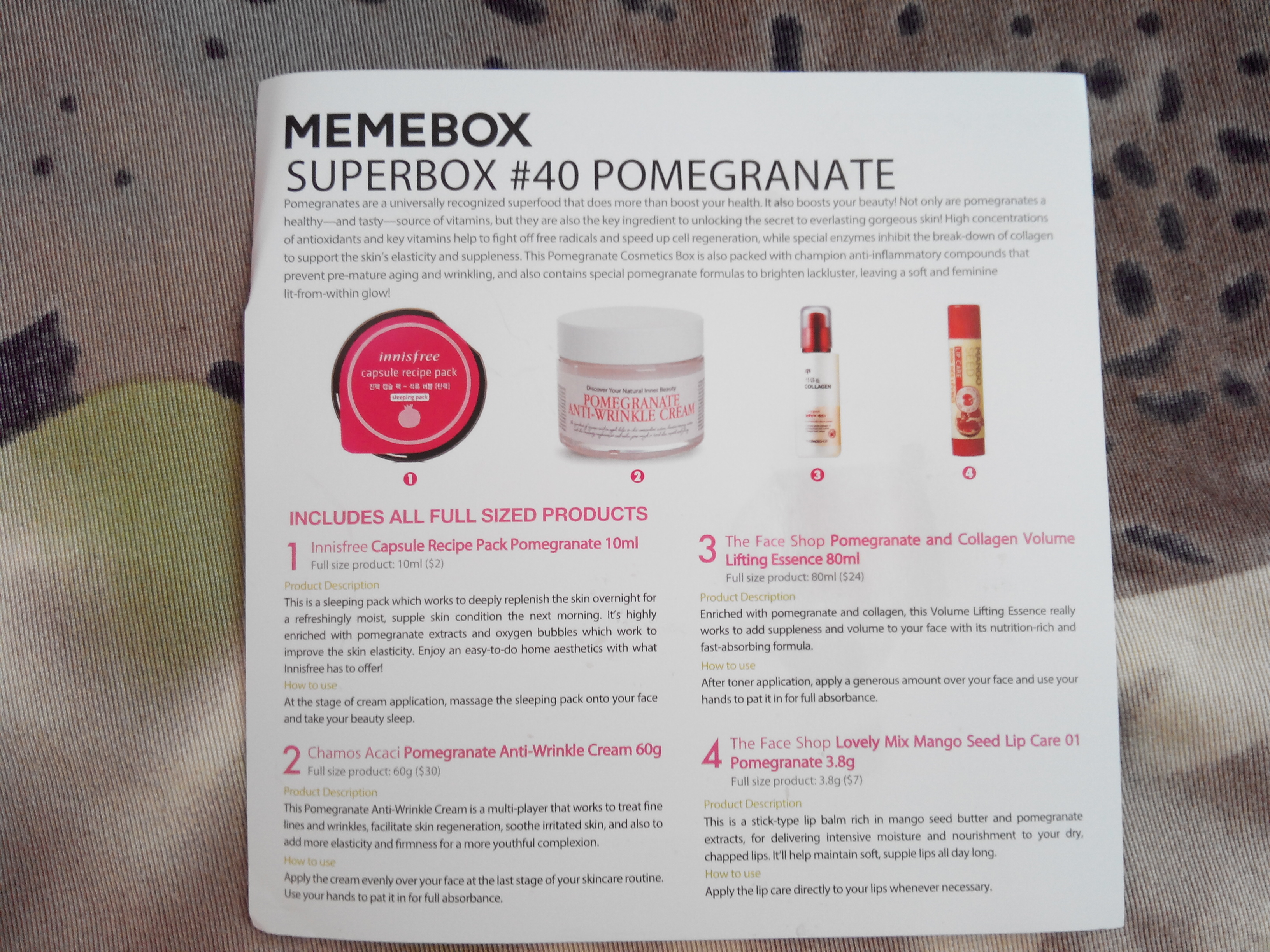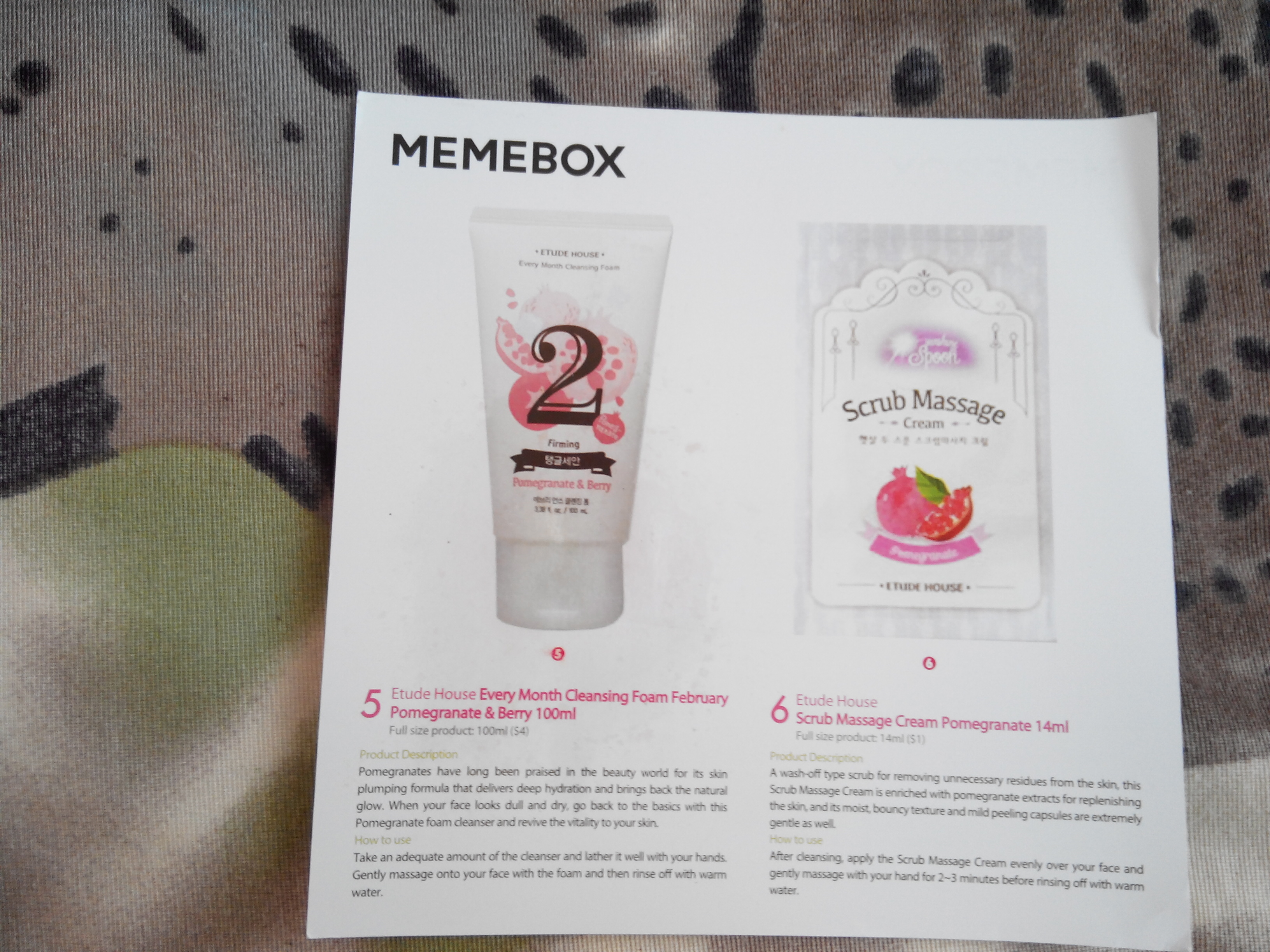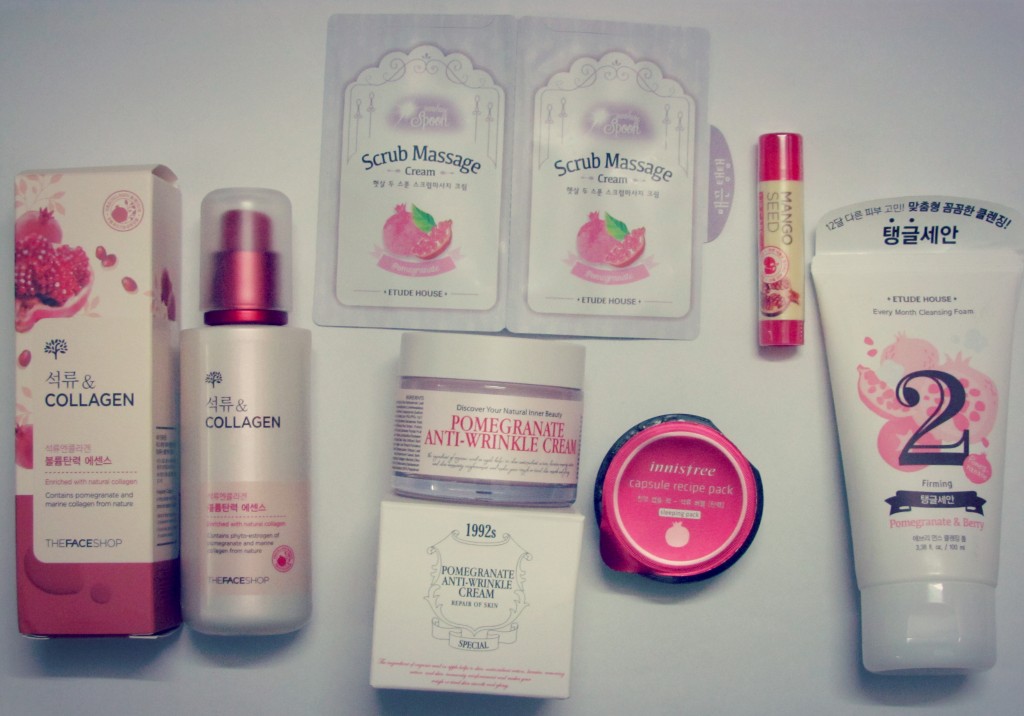 The Face Shop Pomegranate and Collagen Volume Lifting Essence. Another exciting product. I am currently using Elizabeth Arden Products. I will store this and use it some time later….As its from Face Shop, quite excited about it too 🙂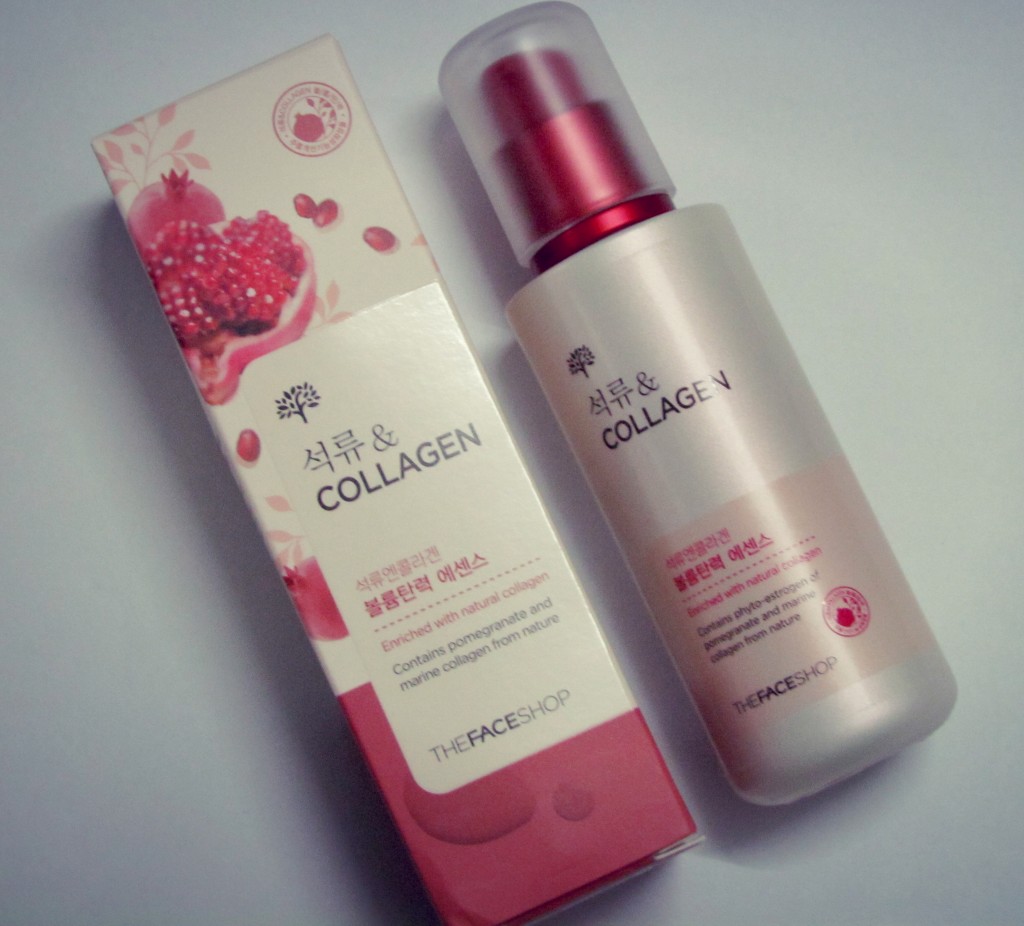 Pomegranate Anti-Wrinkle Cream. Oh my goodness, a wrinkle cream!  Even if the product sounds interesting, I would take ages to use this…Lets see, maybe during winters, I will give it a try along with Face Shop collagen essence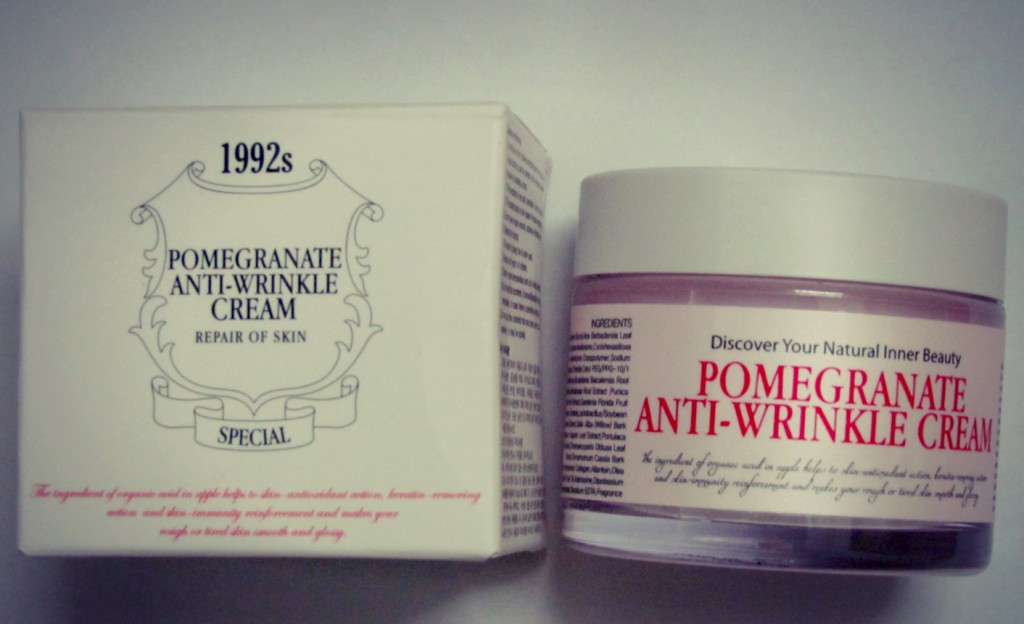 Etude House Scrub Massage Cream Pomegranate. I dislike sachets in beauty boxes……definitely it's not a full sized product..Superboxes are supposed to be all full size products. :/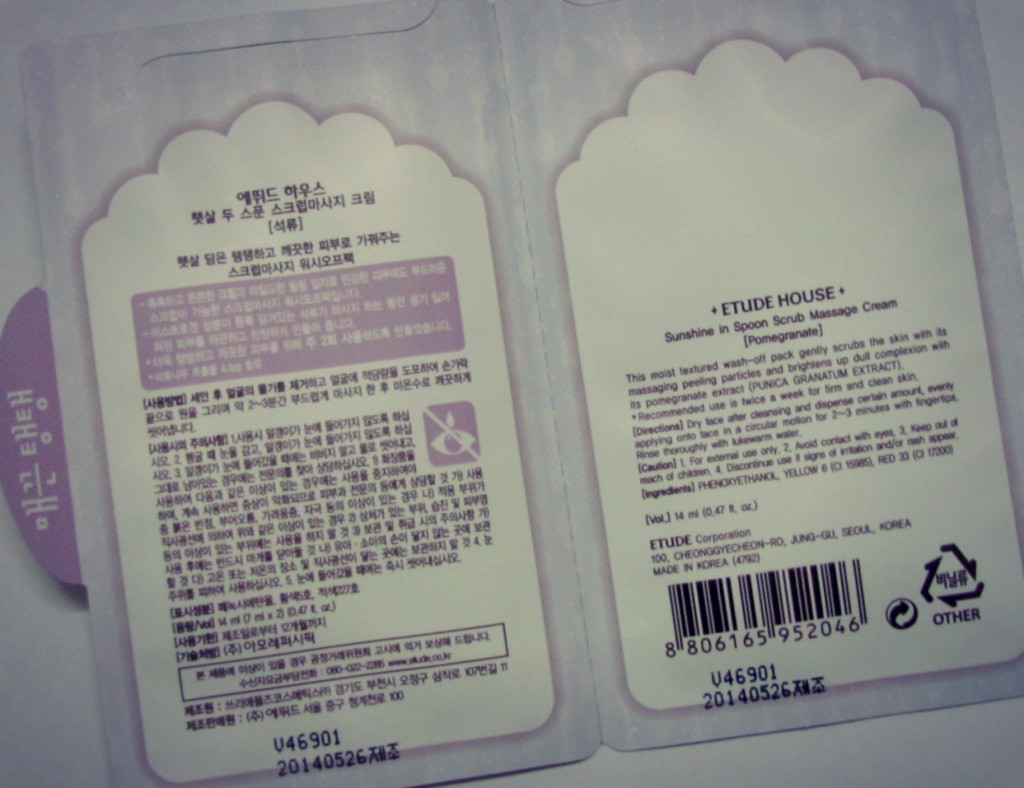 Etude House Every Month Cleansing Foam February Pomegranate & Berry. I love  foam cleansers, so this will definitely get used. It smells good too 🙂 
The Face Shop Lovely Mix Mango Seed Lip Care 01 Pomegranate. Not so exciting, This would rather go as a freebie  with any of my blog sales….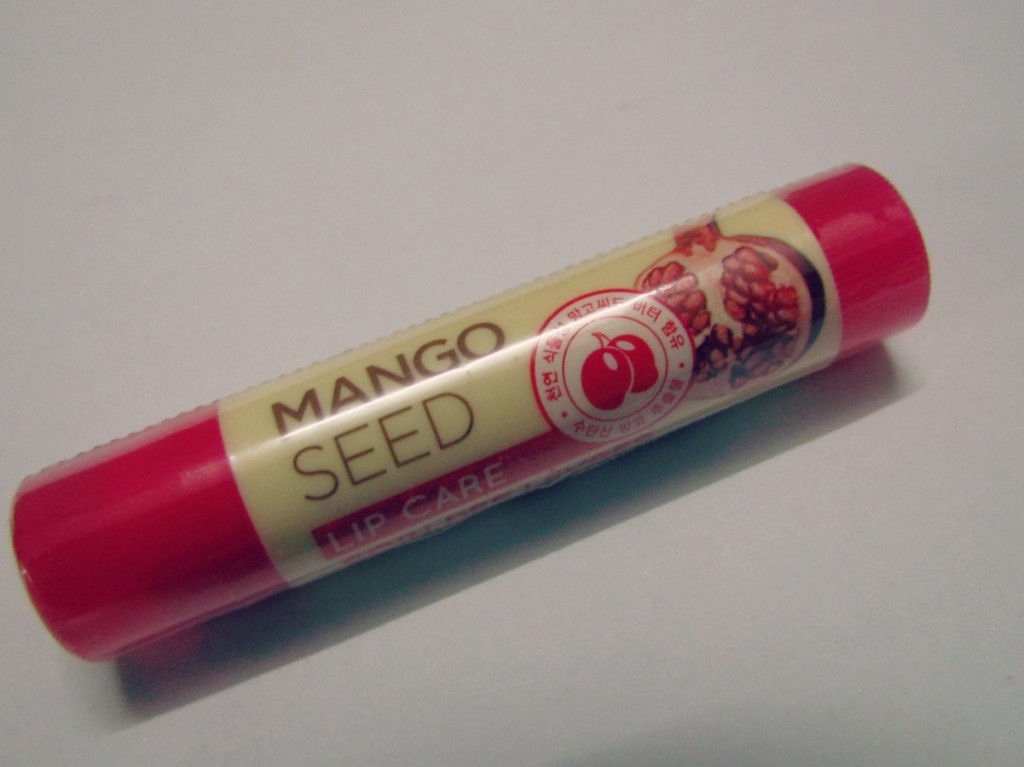 Innisfree Capsule Recipe Pack- Pomegranate. fair enough for two applications… but since it's more of a sample size, I'm surprised to see it in a Superbox. A little disappointed with this product.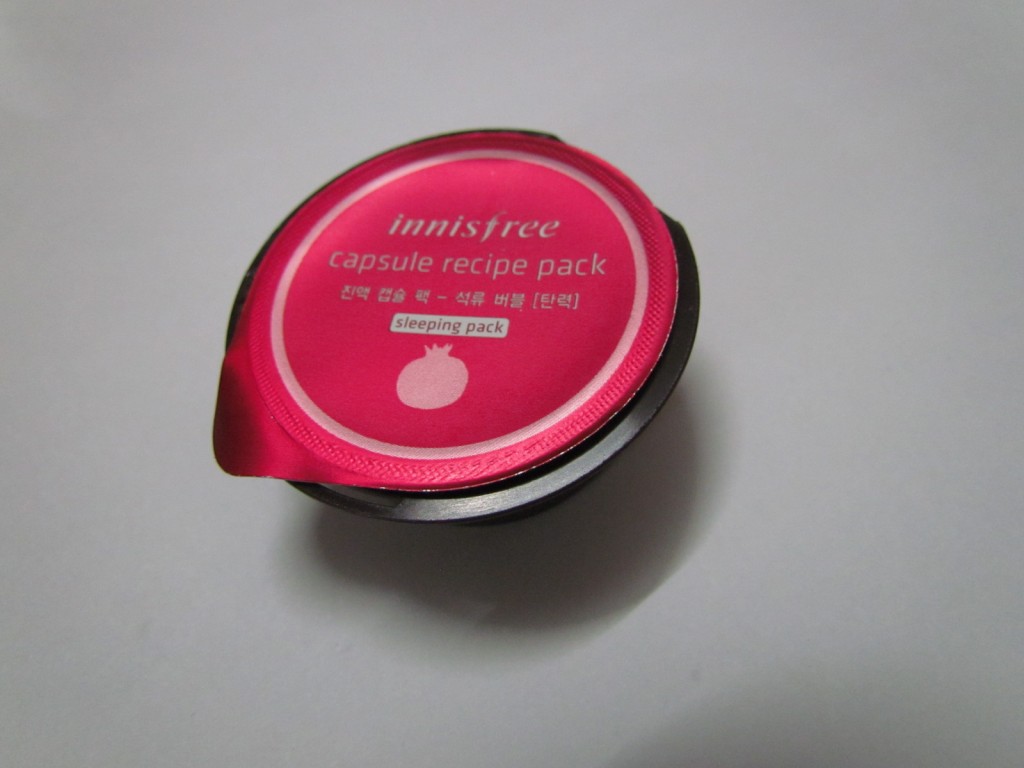 I'm quite happy about  pomegranate box's products, but I'm not delighted about getting two items that were clearly not full sized despite being a Superbox. But, Still okay considering product value…
I am looking forward to more MEMEBOXES in future… I have ordered a couple of boxes. Most of them I ordered are now Out of Stock.
But, If you are new to MEMEBOX and wish to try,
Go for the ones here
Superbox #54 Pinkaholic                 Memebox Special #38 My Mask Box
Here are some of the MEMEBOX coupon codes you can try while ordering.
August PROMO CODES!
Get $5 off on orders when you buy 3 or more Memeboxes: MEMEBUNDLE3 
Get $8 off on orders when you buy 4 or more Memeboxes: MEMEBUNDLE4
5$ off – Couponcodes: GWFF, T875 , QACQU9 , 3MZU , QIC7SA , N233 , AMXL , SB1R6X , U24R  etc (Only one code at a time, One code can be used only once per person) I got these from here
 Have you ordered any MEMEBOXES? Which is your absolute favorite
Note: This post contains affiliate links.