There are two main benefits of facial mist sprays — They're usually cool and pleasantly fragranced, they can help you feel good. Some sprays are marketed as being able to temporarily give you a dewy glow if your skin is feeling dried, and others designed by cosmetic companies may help set or refresh your makeup. Keep in mind, though, that many of the ingredients added to sprays can't actually be absorbed by your skin. So, while a mist might set your makeup or brighten your face for a little while, it's not going to make a lot of physical improvements to your skin. Today, I am reviewing a facial spray from Mario Badescu.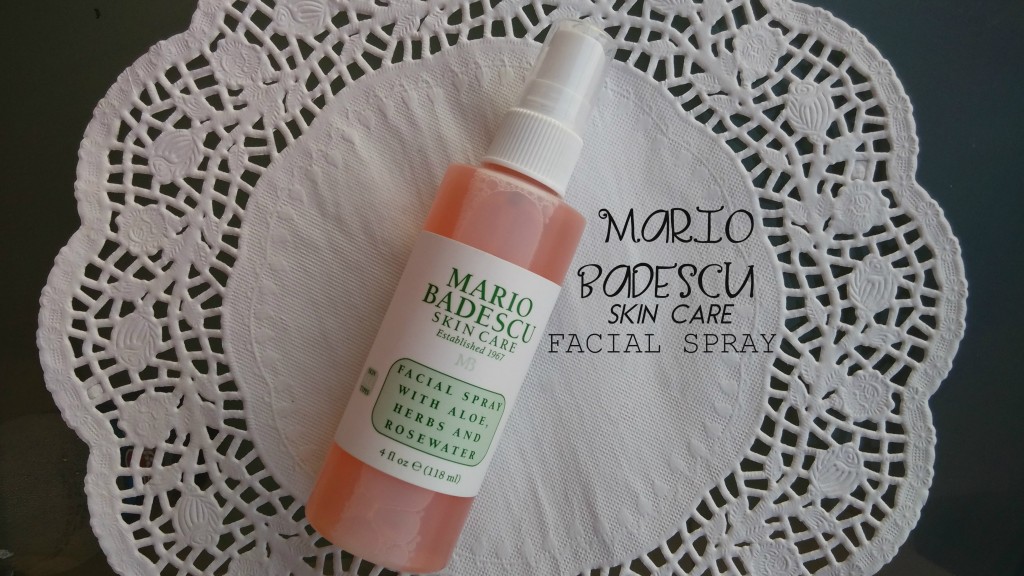 A little about the brand :
For over 40 years, Mario Badescu Skin Care has been known for bringing personalized skin care and acne treatment solutions, which suit every skin type. Created by Mario Badescu, a Romanian cosmetologist and chemist, its products aim to help fight acne, ageing skin and treatment of rosacea. It's preferred by celebrities and experts. The range of products include cleansers, astringents, moisturizers, exfoliants, eye creams and more! The potent solutions by Mario Badescu are now in .
What does the Mario badescu claim about this facial spray
About:
The refreshing, hydrating mist is great to use anytime of the day, anywhere, whenever you need. Give your dry and uncomfortable skin a spritz of hydration, without ruining your makeup.
Benefits
-Natural aloe extracts are soothing on the skin
-Safe for all skin types, gentle and does not irritate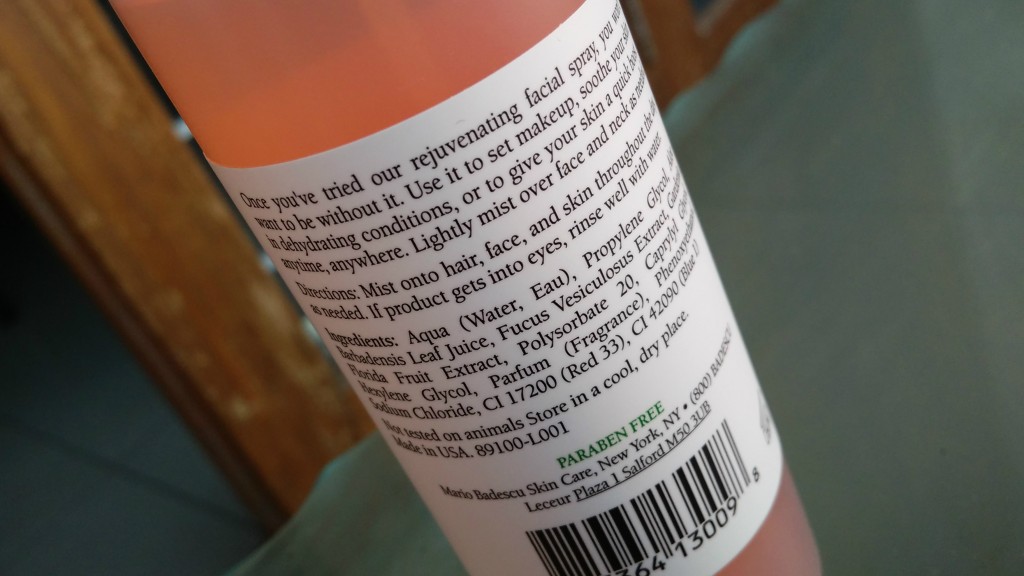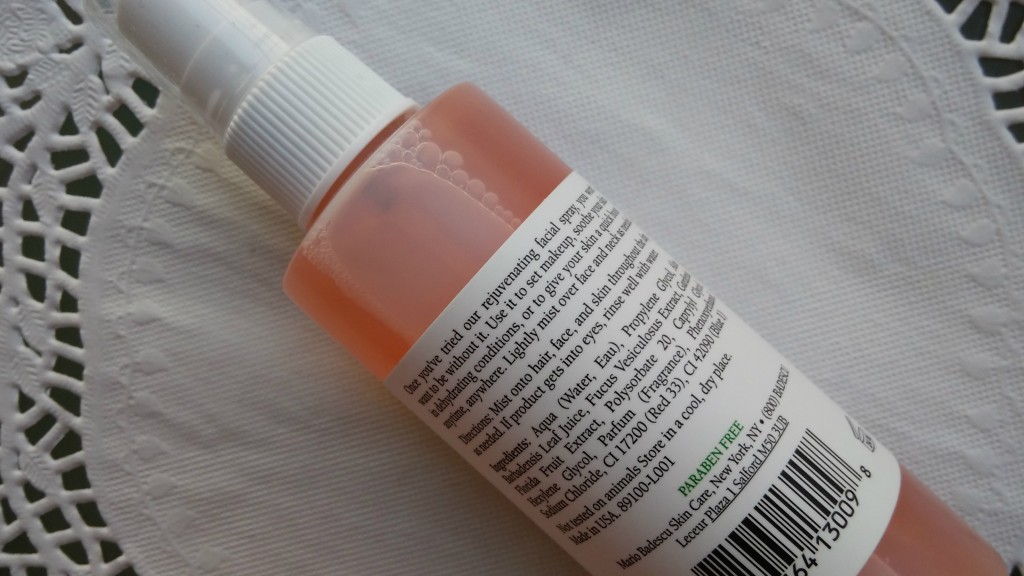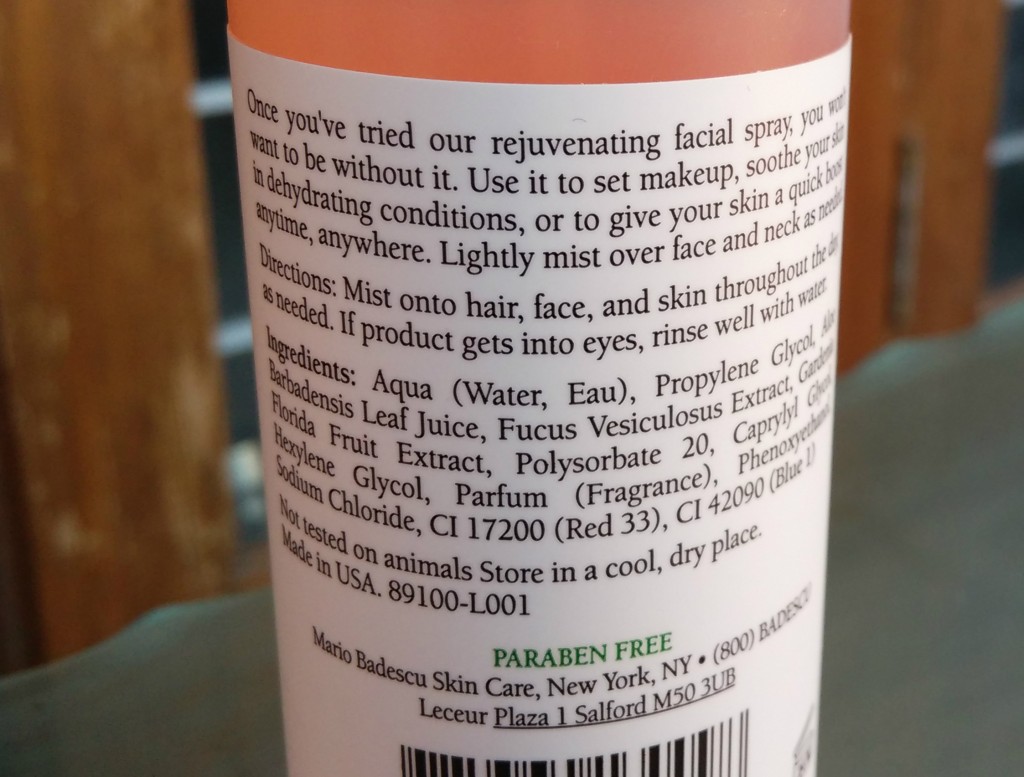 Ingredients list taken from Luxola Website
Deionized Water (Aqua),Aloe (Aloe Barbadensis Leaf Juice) Vera Gel,Bladderwrack (Fucus Vesiculous) Extract,Herbal Extract,Rose (Rosa Gallica) Extract,Gardenia (Gardenis Florida) Extract,Propylene Glycol
Packaging & Price
Comes in a bottle with spray pump as shown in the snaps. I bought mine from Luxola for 818 INR ; Net wt: 118 ml;
More Pictures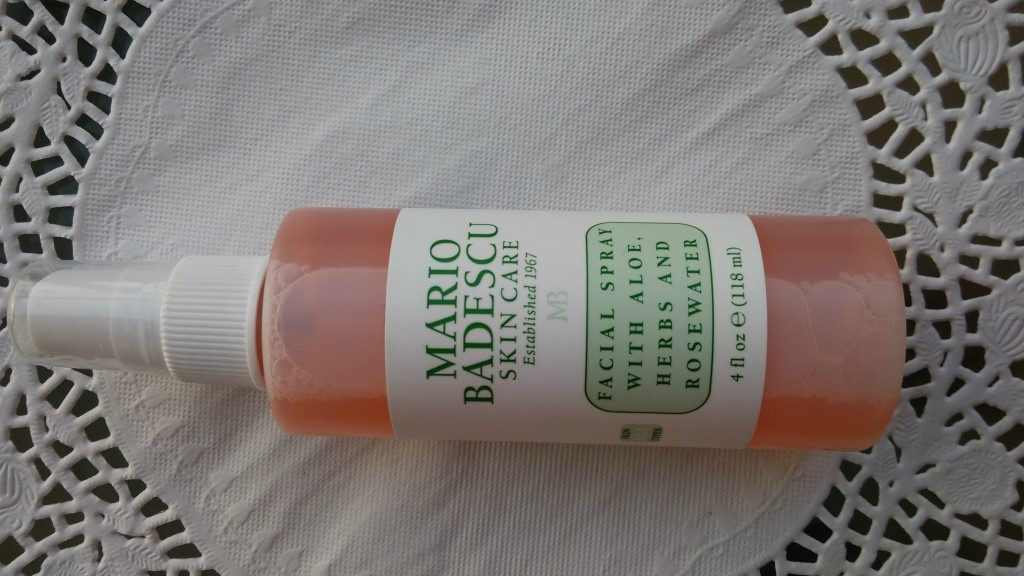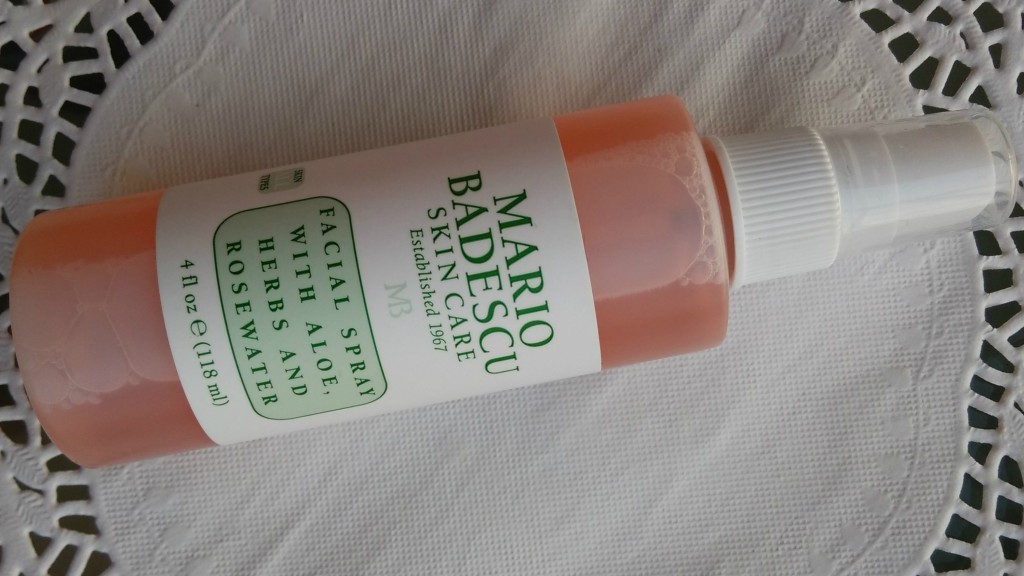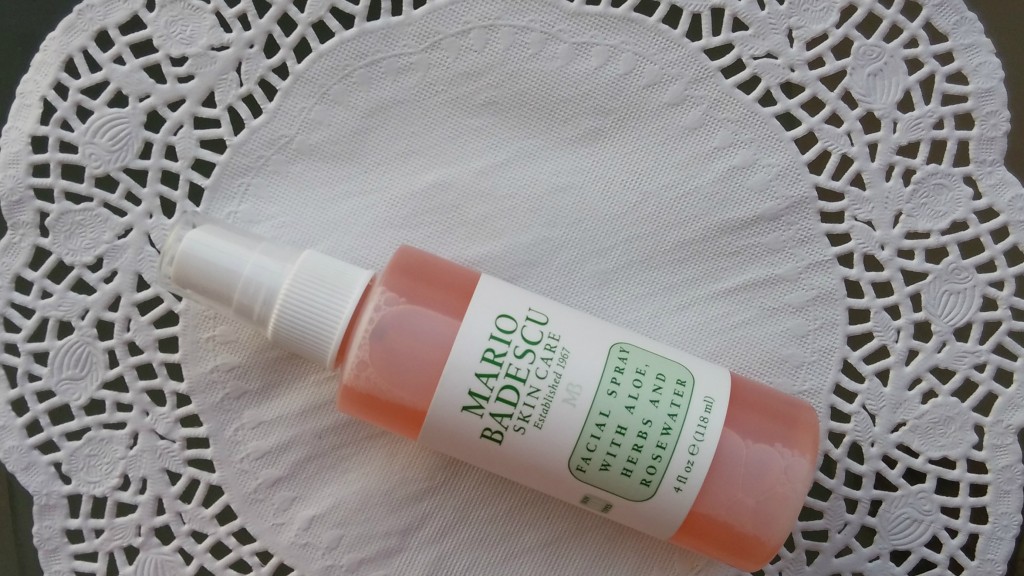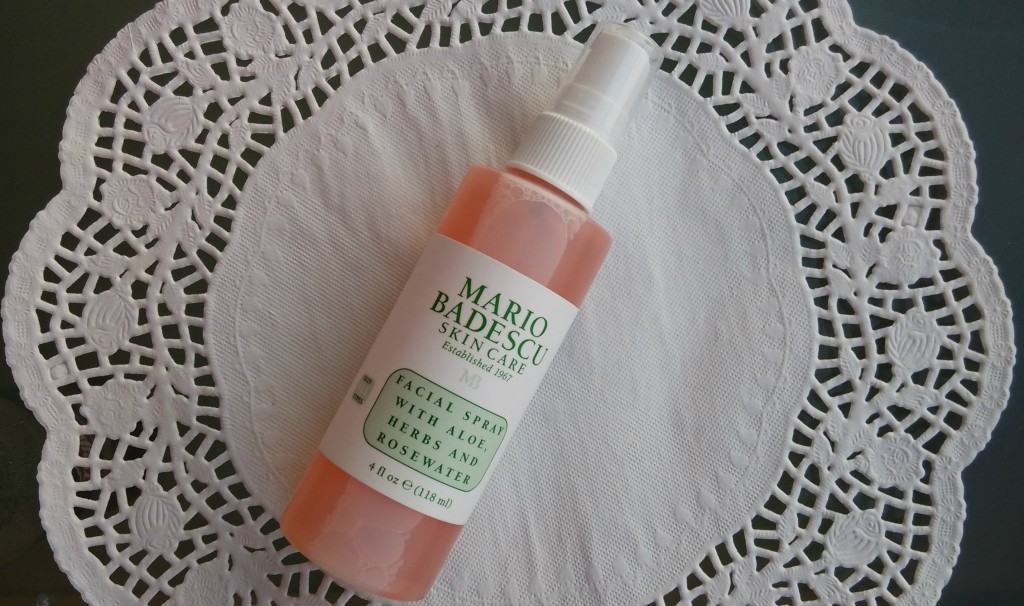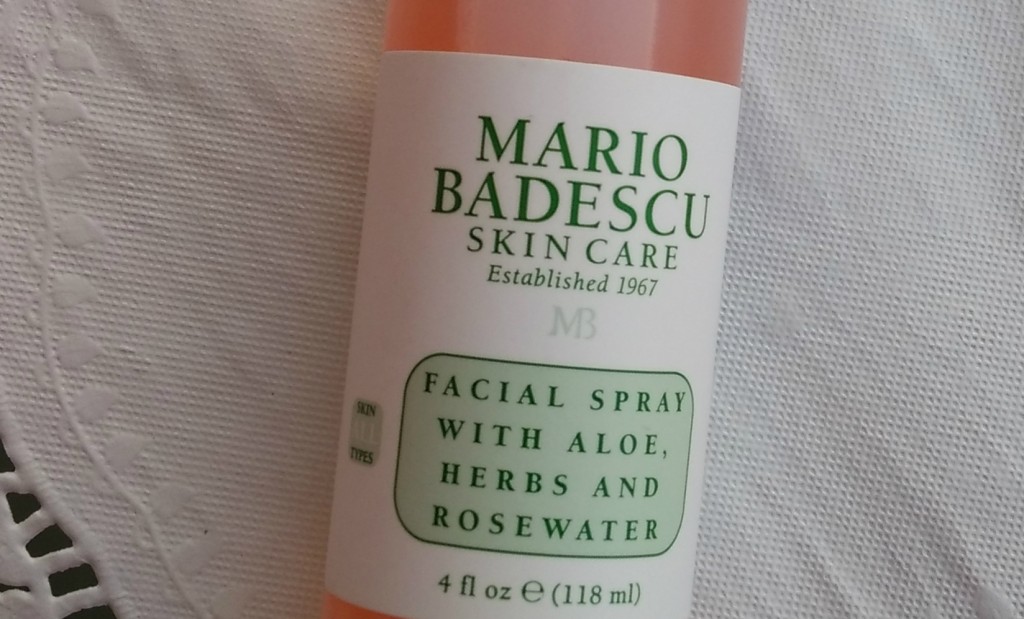 This was one product I always wanted to try. I have read so many rave reviews about this facial mist and when I saw this in luxola, I never had a second thought about ordering this one. I love this facial spray.  I use it right after cleansing my face, before moisturizing my face. It keep my face so refreshing with the rose hip scent. exactly smells like roses- The fragrance is a little overpowering. But, I just love the smell of this! And, it feels great when you spray it on directly to you face, it gives a very fine spray, water droplets.  I spritz a good 4-5  pumps of this lovely facial spray all over my face. Then, I let that sink in by itself and apply a serum and moisturizer as usual.
The formula is as light as water. Won't feel any sticky sensation on my skin after applying. This 118 ml bottle is enough for few months (better use 6 months after opening) and I don't have any problem with the price either, since it's really inexpensive and the products lasts for months.
Now, the strange part I felt about this product is its ingredient list. Its marketed as it contains Rose, Aloe and some herbal extracts. But, in the bottle I received, I didn't see any Rose extract listed on the bottle. Also, What is this herbal extract which they mentioned. Which herb is it…I am not able to find it. I have little idea why the ingredients lists on this product varies so much from how it is listed on their website. Some list rose extract while others do not. Frankly, it concerns me. What is the mysterious "herbal extract" included? Additionally, the product has a pink tint yet there are no ingredients to account for this color either. How hard is it to include accurate ingredients lists on your products/literature? Makes me question the integrity of the entire line.
But, this product never broke me out or I never experienced any issues with it.. But, I will not repurchase this. I will stick on to my Avene thermal water  which I love.
Hope you girls liked the review.
Which is your favorite facial mist at this moment?