Hi to all the wonderful people out here….Today's post is all about my US haul.  All thanks to my bestie Revu and Vini for picking all this for me. It's been ages since I did a haul post. The major reason why I stopped posting about my haul posts is because of the number of negative comments I get such as "showing off" ,"spender"etc… December is my favorite time around the year and I thought to make this post more merrier by talking about some of my recent possessions…By no means this post is for show off…All I intend is to share my joy with people with similar taste….lets move straight onto the haul..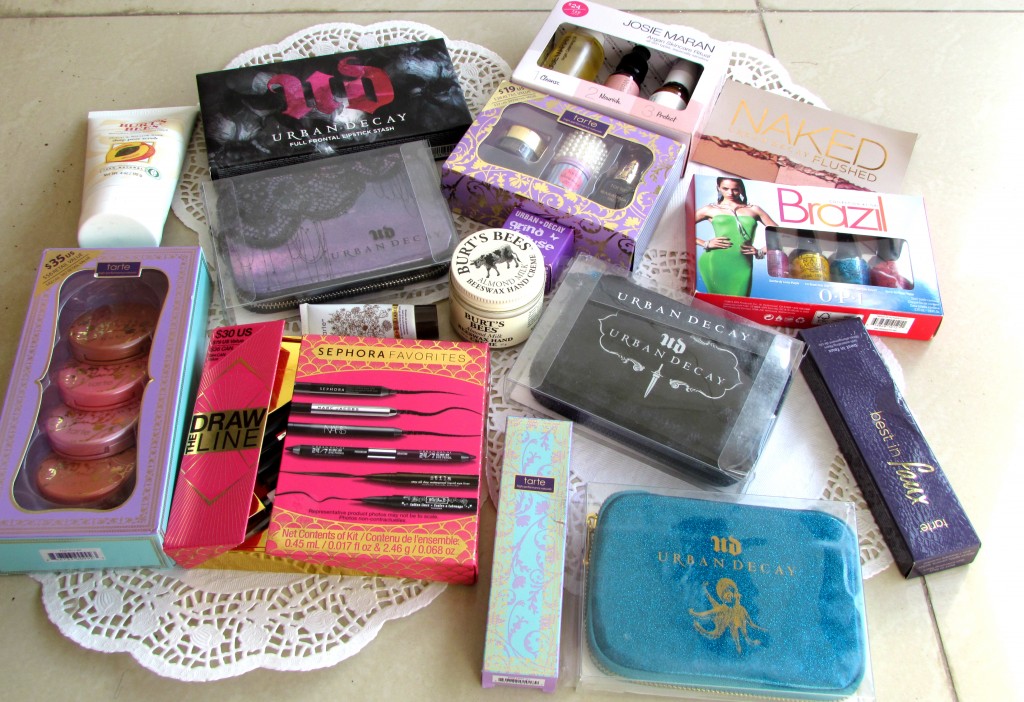 1. Tarte Sweet Dreams Bes tSeller Collection – 19 $
This limited-edition set features:
Deluxe Maracuja C-Brighter Eye Treatment (0.08 oz.)
Deluxe Maracuja Oil (0.23 fl. oz.)
Deluxe Cheek Stain in Dreamer (pinky nude) (0.17 oz.)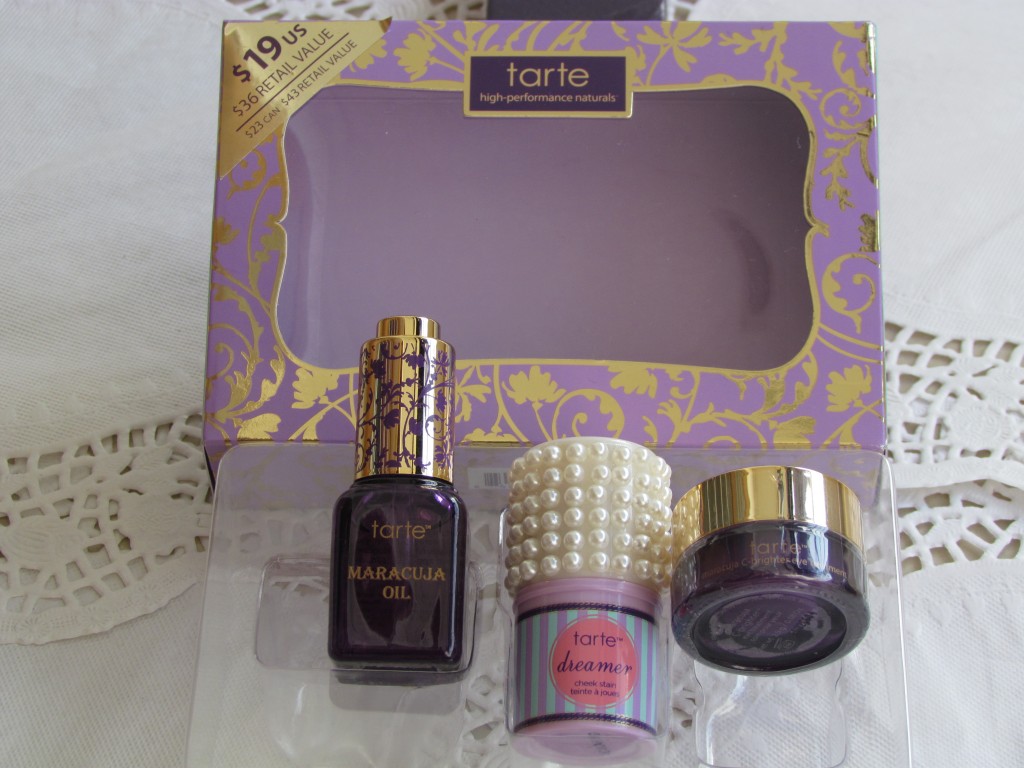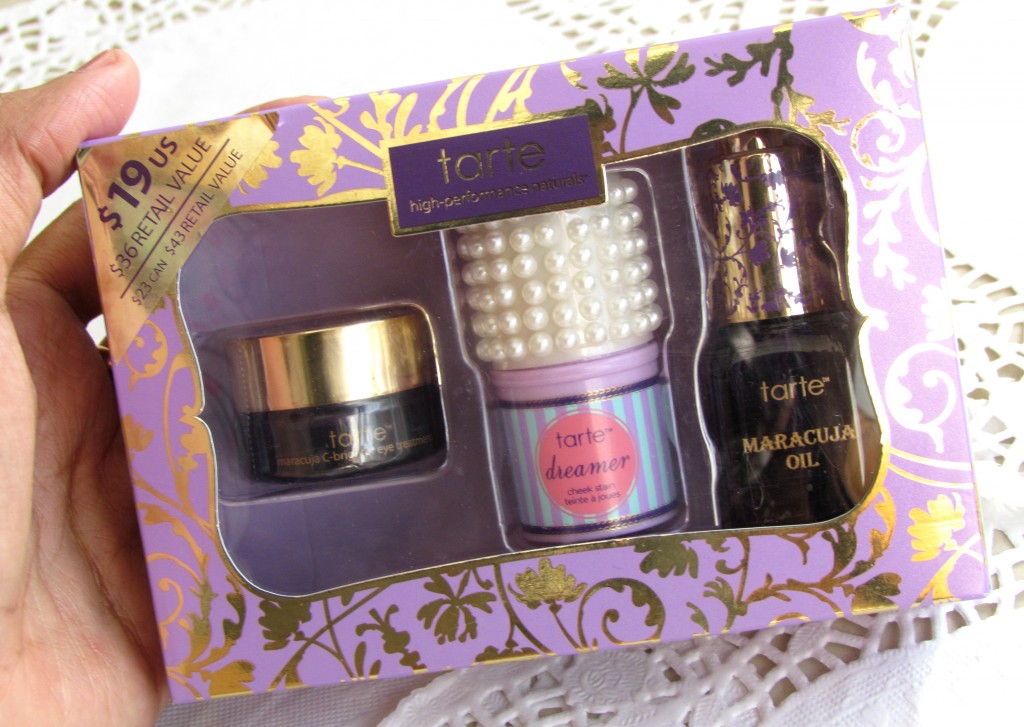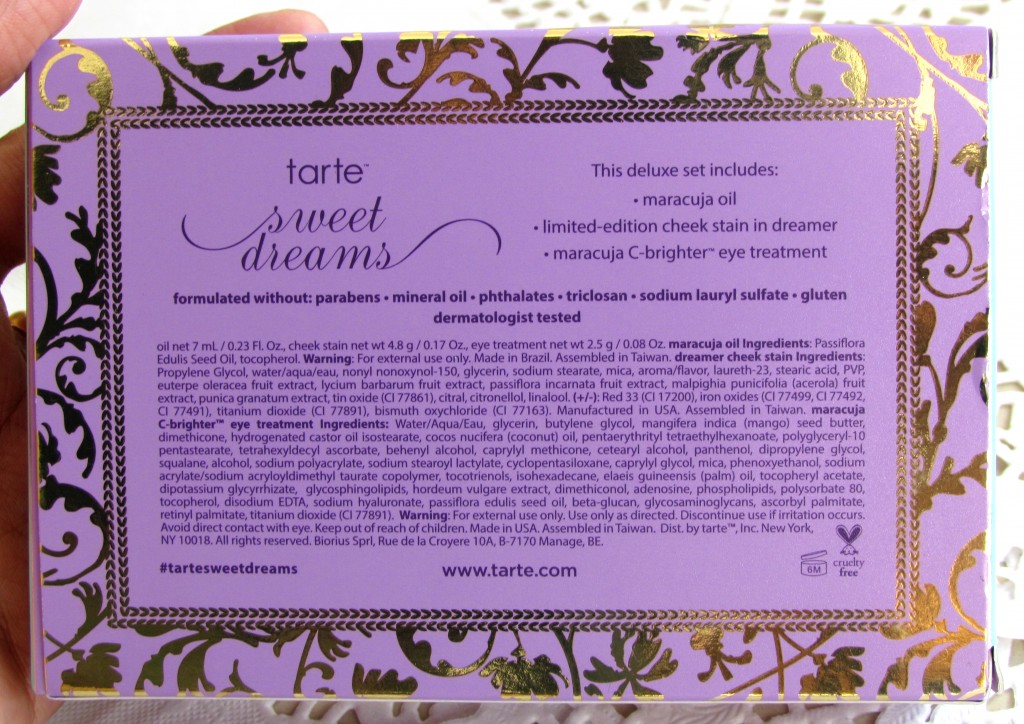 2. Burt's Bees Almond Milk Beeswax Hand Creme – 9 $ & Burt's Bees Peach & Willow Bark Deep Pore Scrub – 8 $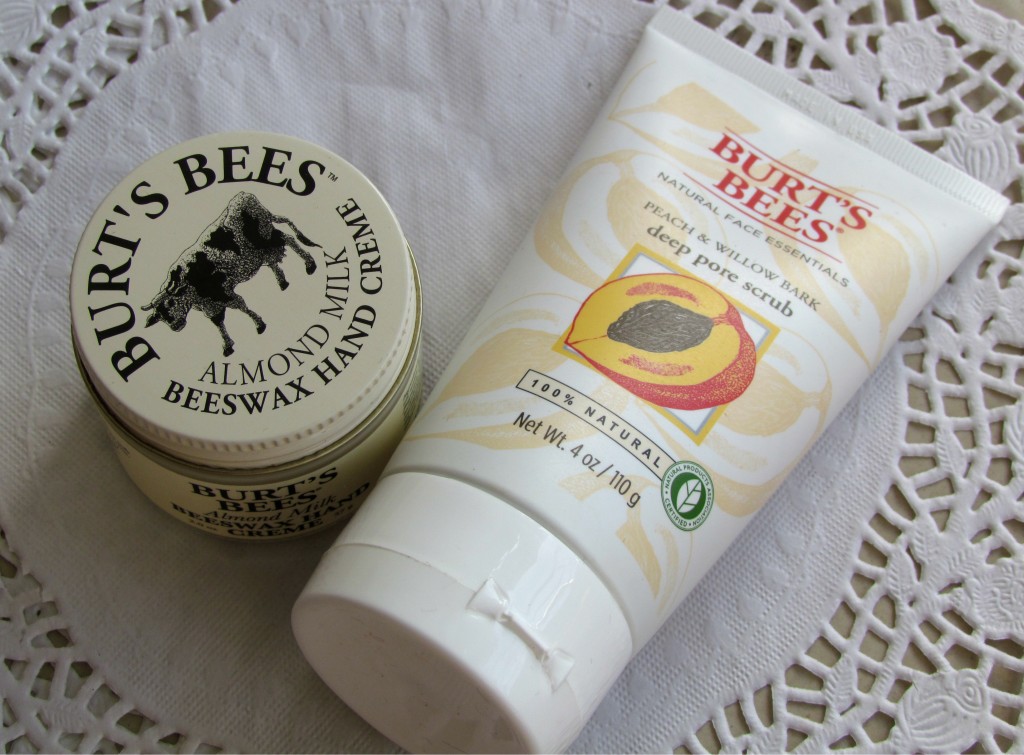 3. Josie Maran Argan Skincare Ritual Set – 24 $
This set contains:
– 1.9 oz Argan Cleansing Oil
– 0.5 oz 100% Pure Argan Oil
– 0.5 oz Argan Daily Moisturizer SPF 47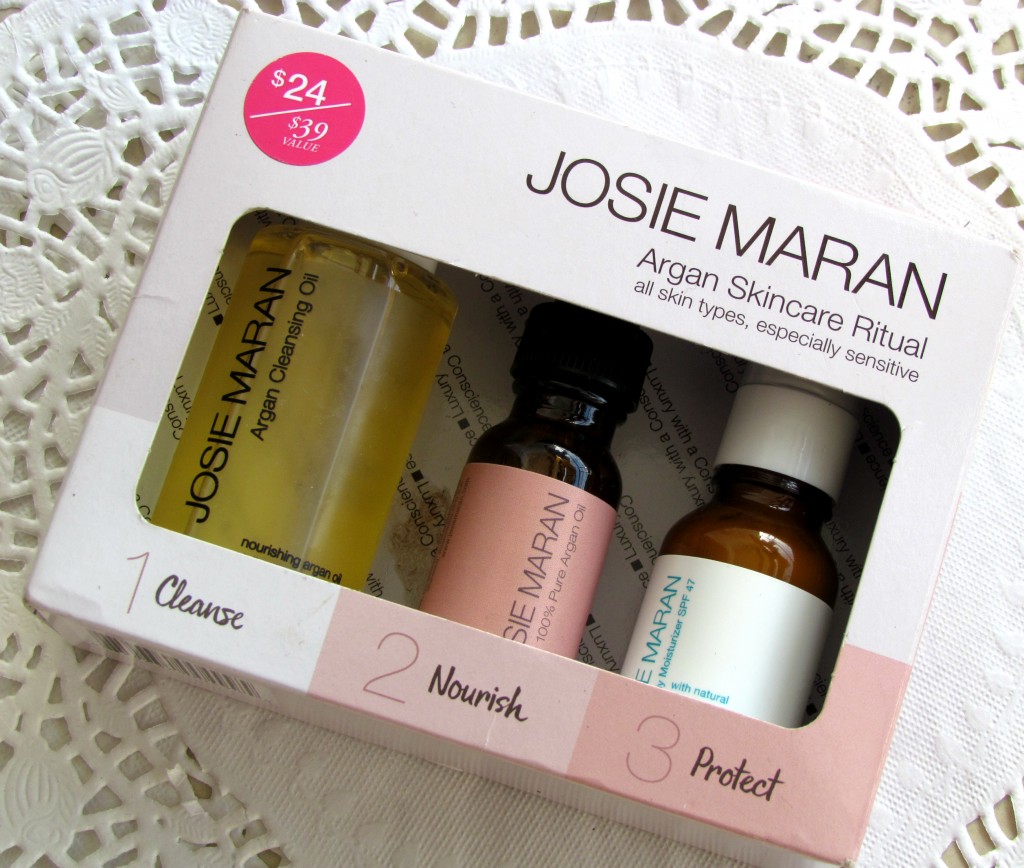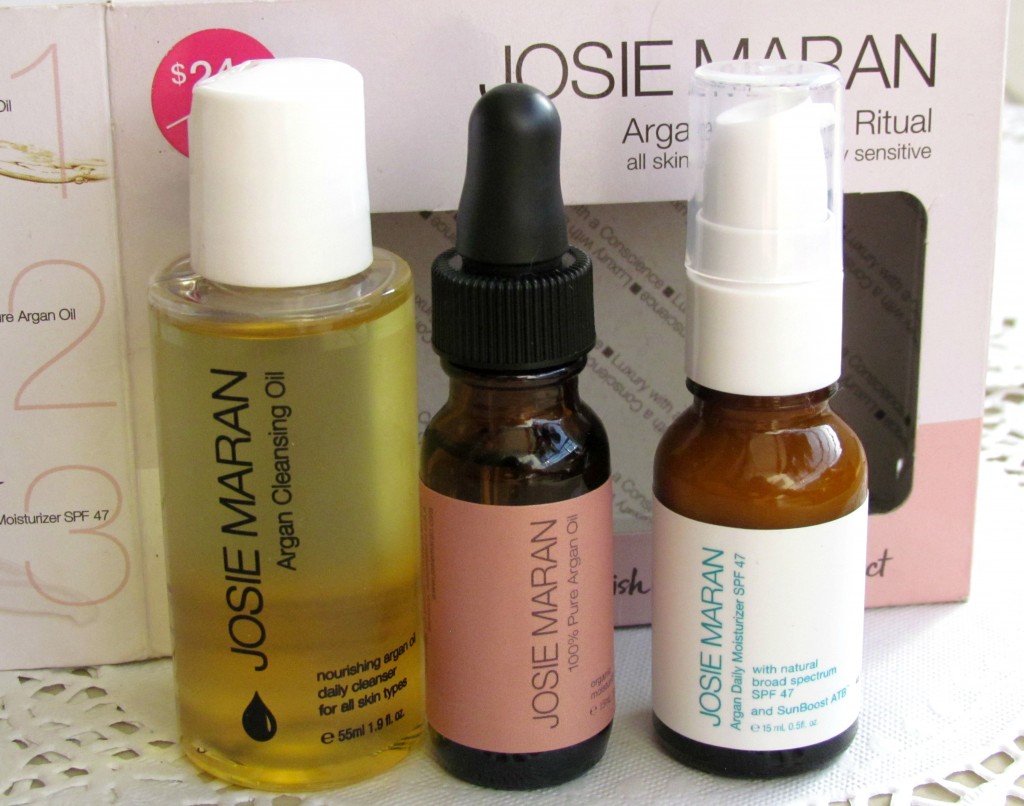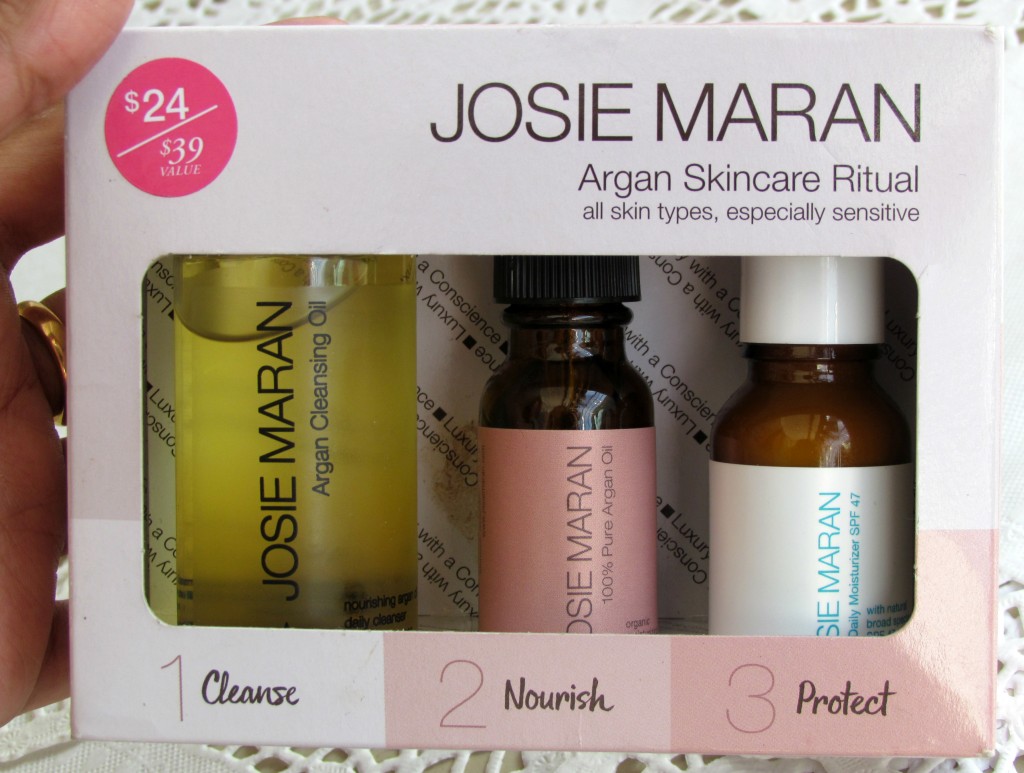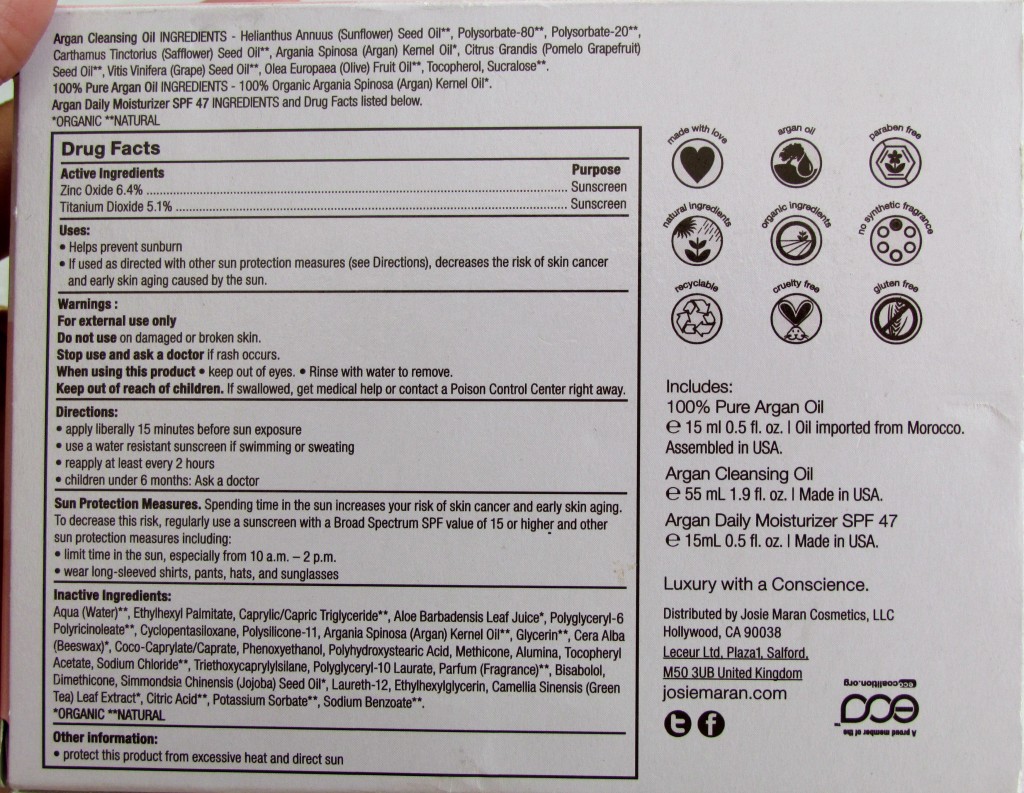 4. tarte Best in Faux lash extending fibers – 19 $
This set contains:
– 0.10 oz Lights, Camera, Lashes™ 4-in-1 Mascara
– 0.028 oz Nylon lash fibers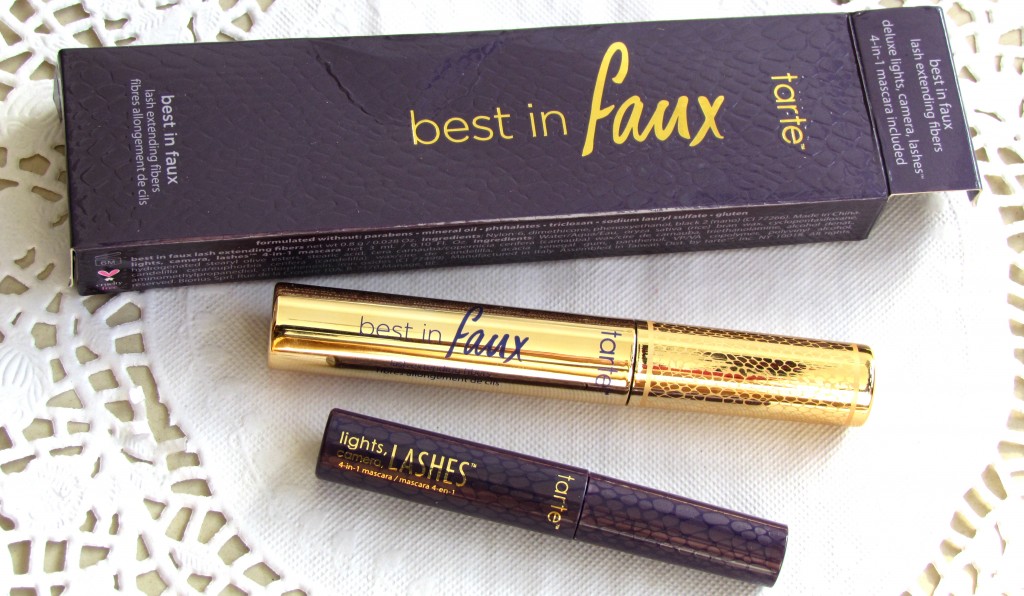 5. magic wish deluxe LipSurgence™ lip set – 5 $ – This was a bonus product I got for 5 $ when  I placed order from tarte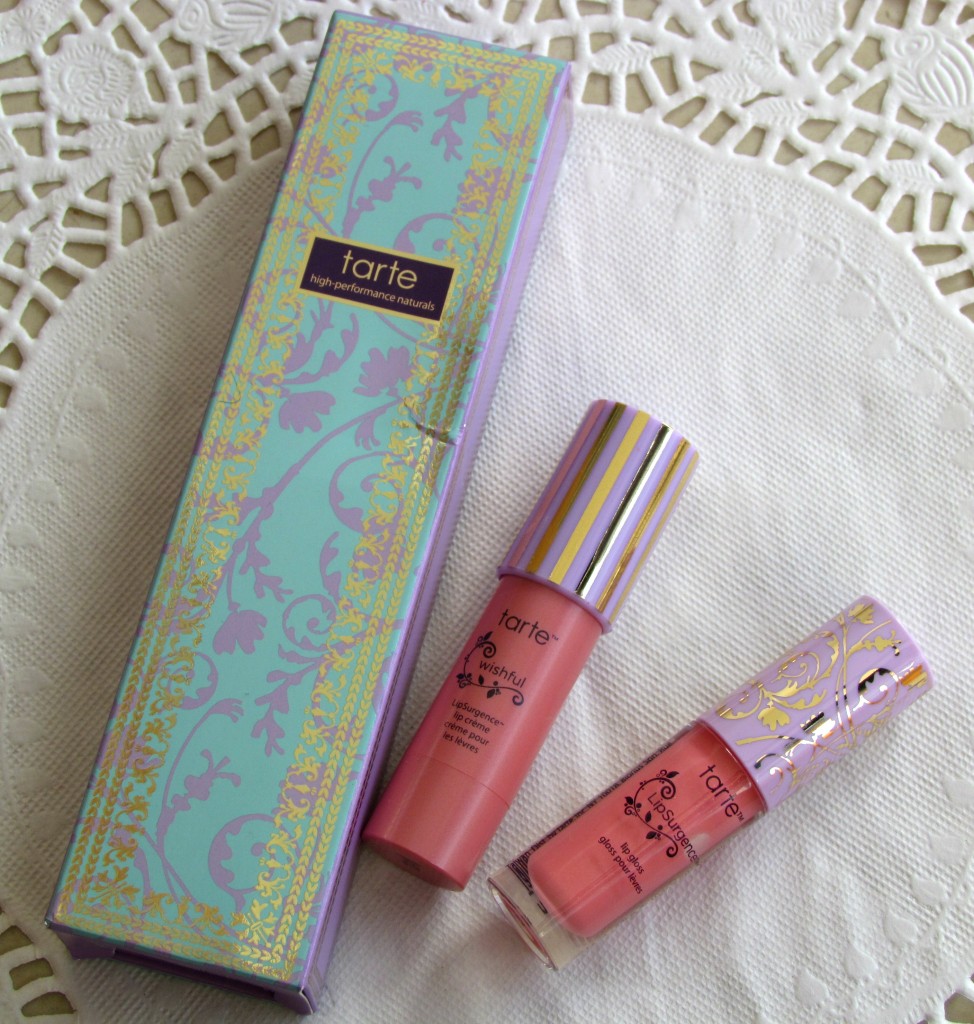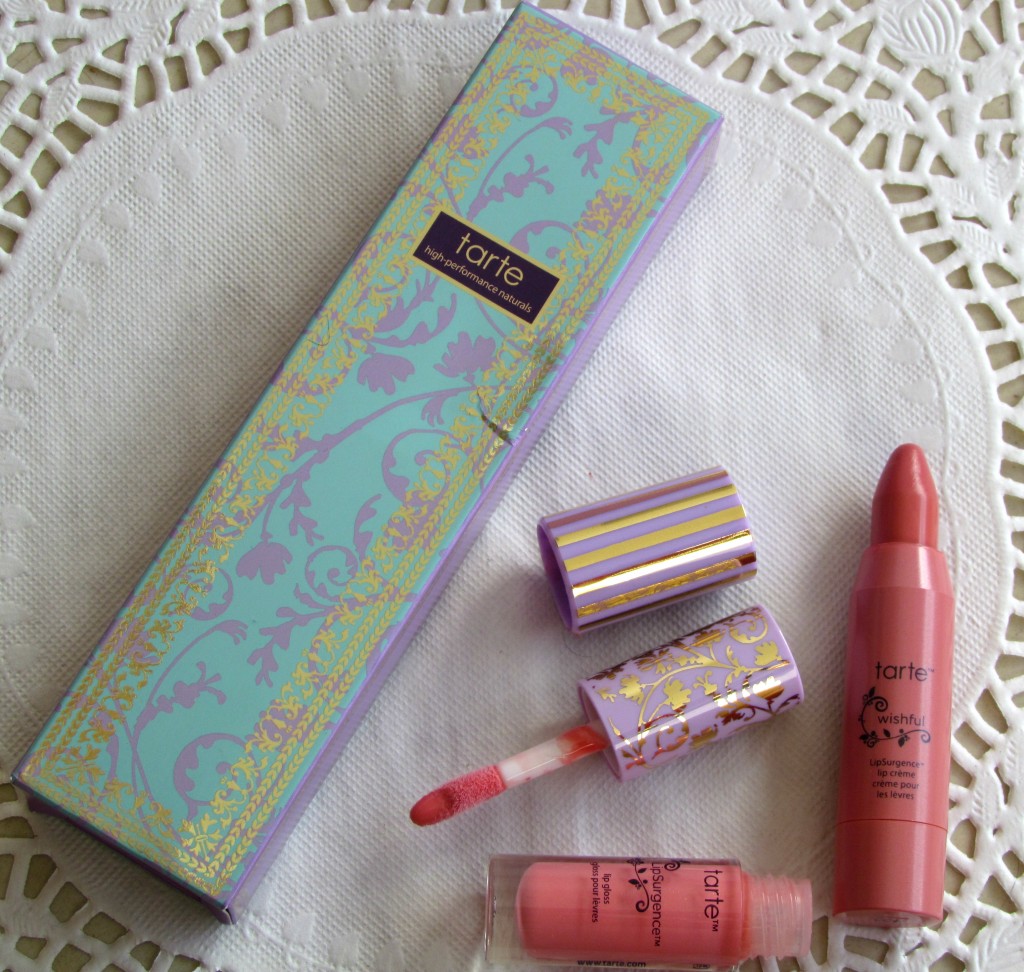 6. OPI Brazil collection Nail Polishes – Gift from Revu 🙂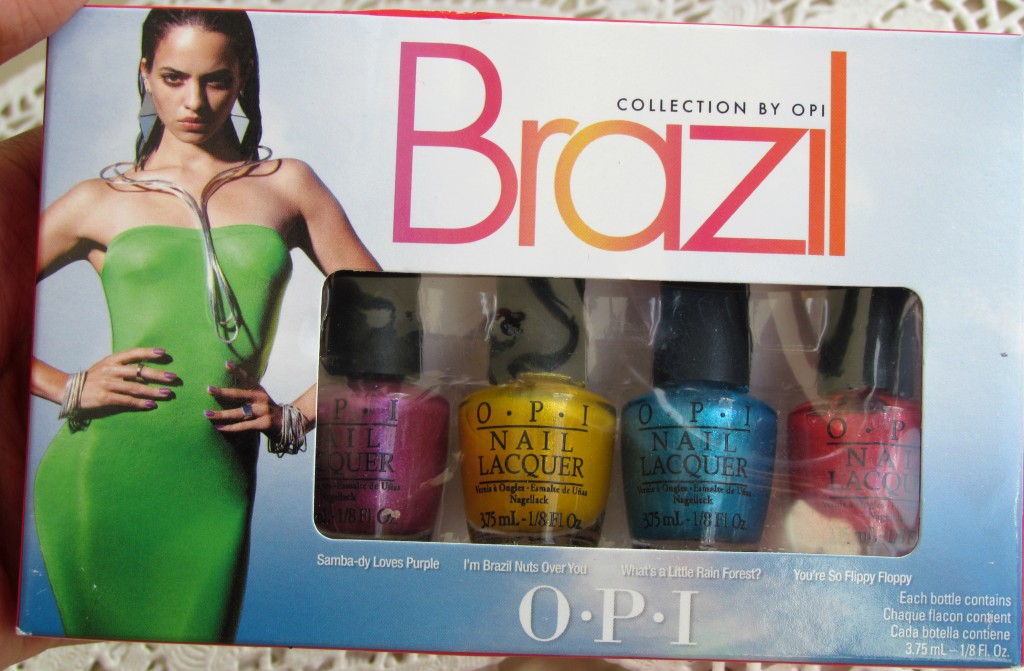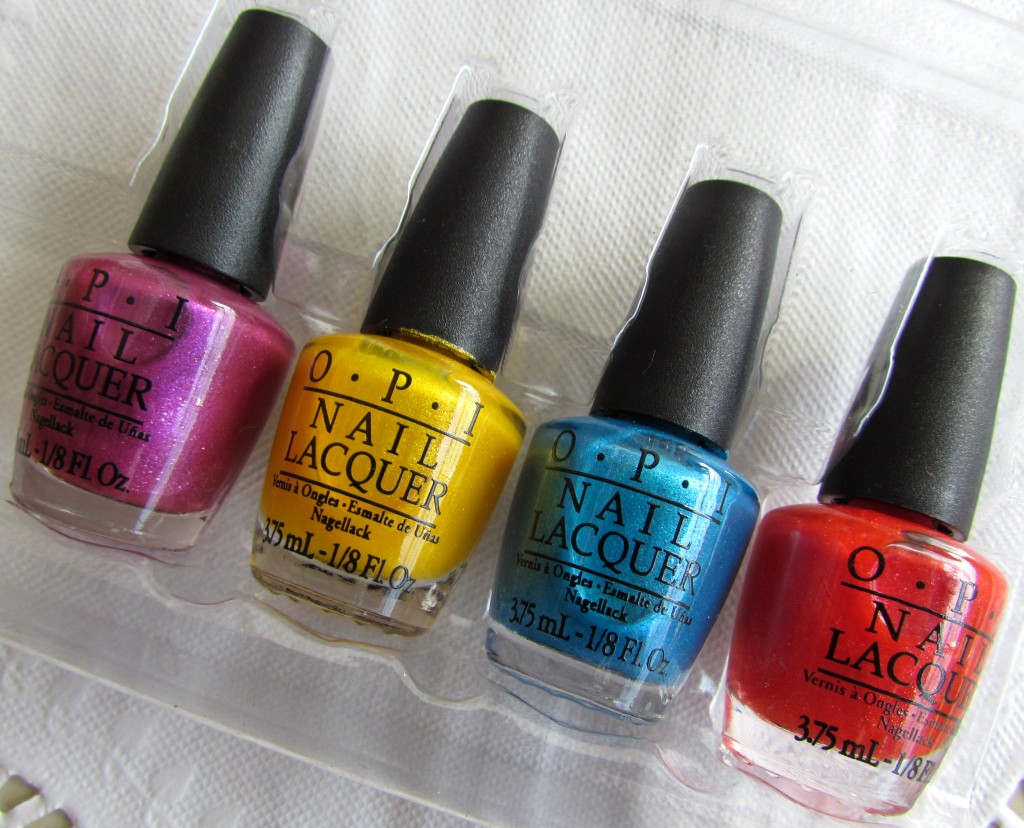 7. Sephora Favorites Draw the Line Kit – 30 $
The kit contains six different liners :  Marc Jacobs Beauty Highliner in Blaquer, Stila Cosmetics Stay All Day Waterproof Liquid Eye Liner in Dark Brown, Kat Von D Tattoo Liner in Trooper, Nars Cosmetics Via Veneto Larger Than Life Long-Wear Eyeliner, Sephora Collection Contour Eye Pencil 12HR Wear in Black Lace, and Urban Decay 24/7 Glide-On Double -Ended Eye Pencil in Perversion and Rockstar.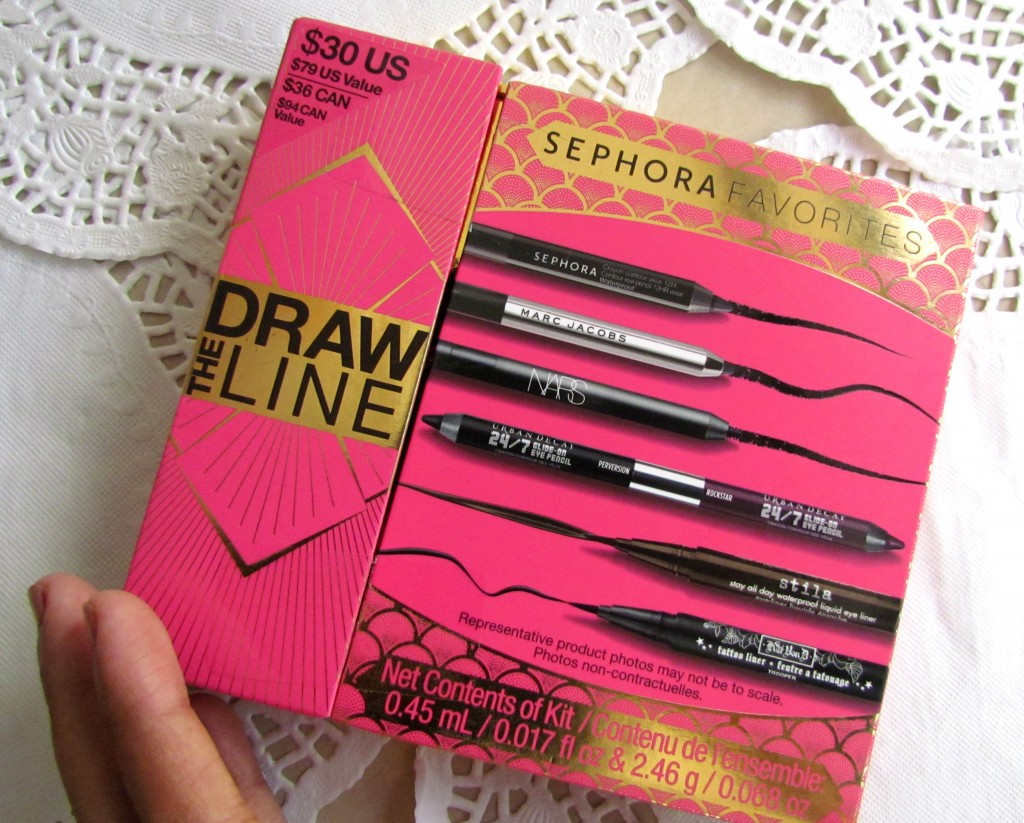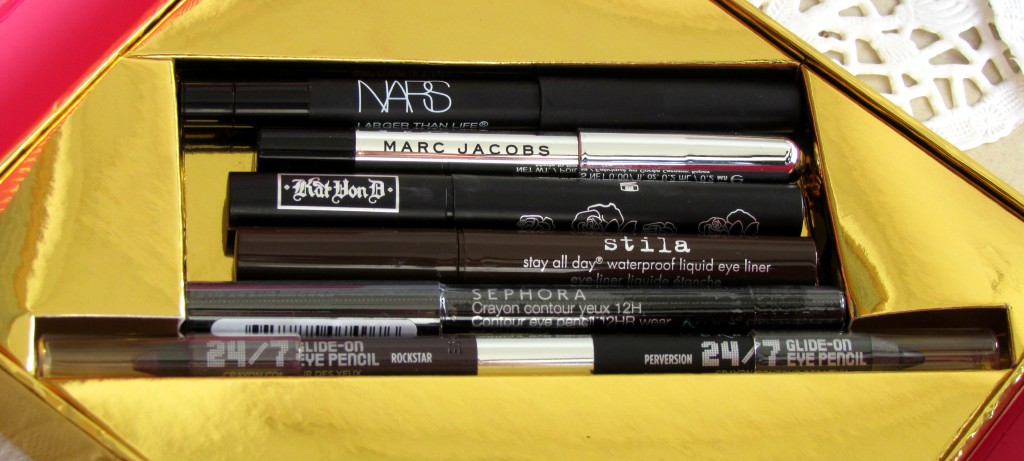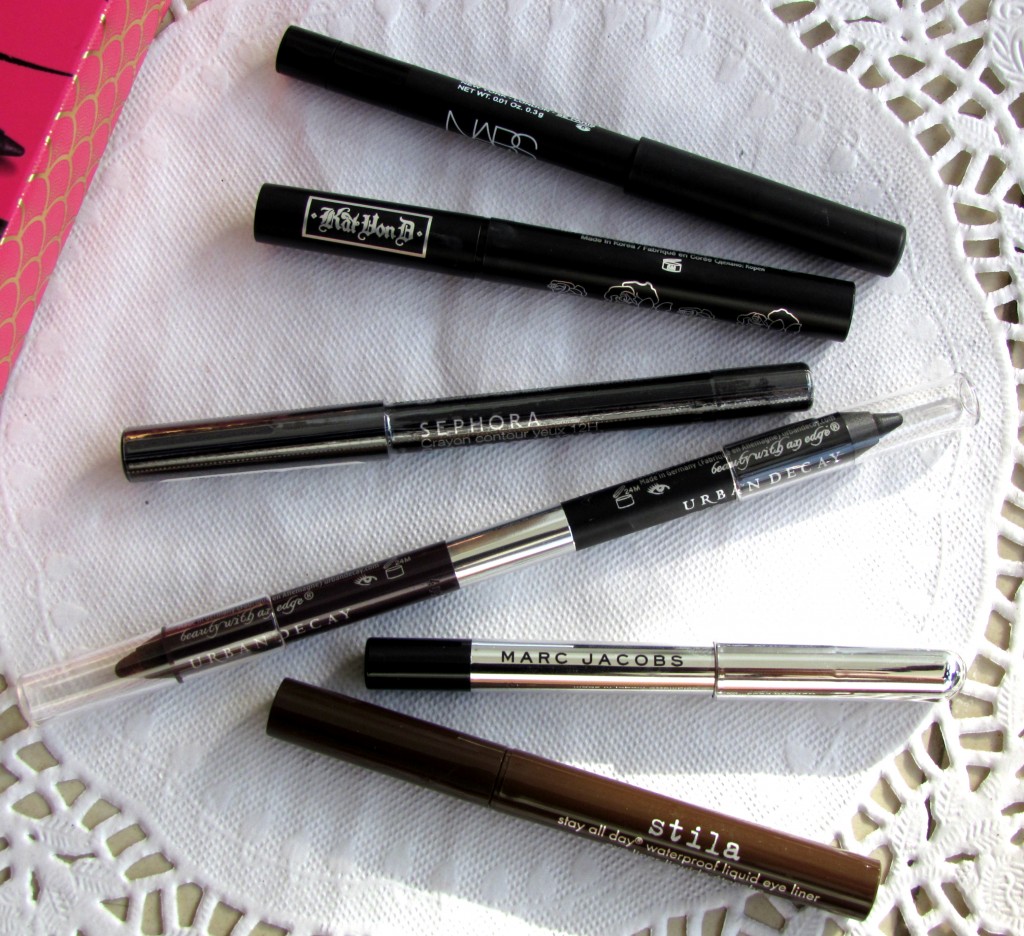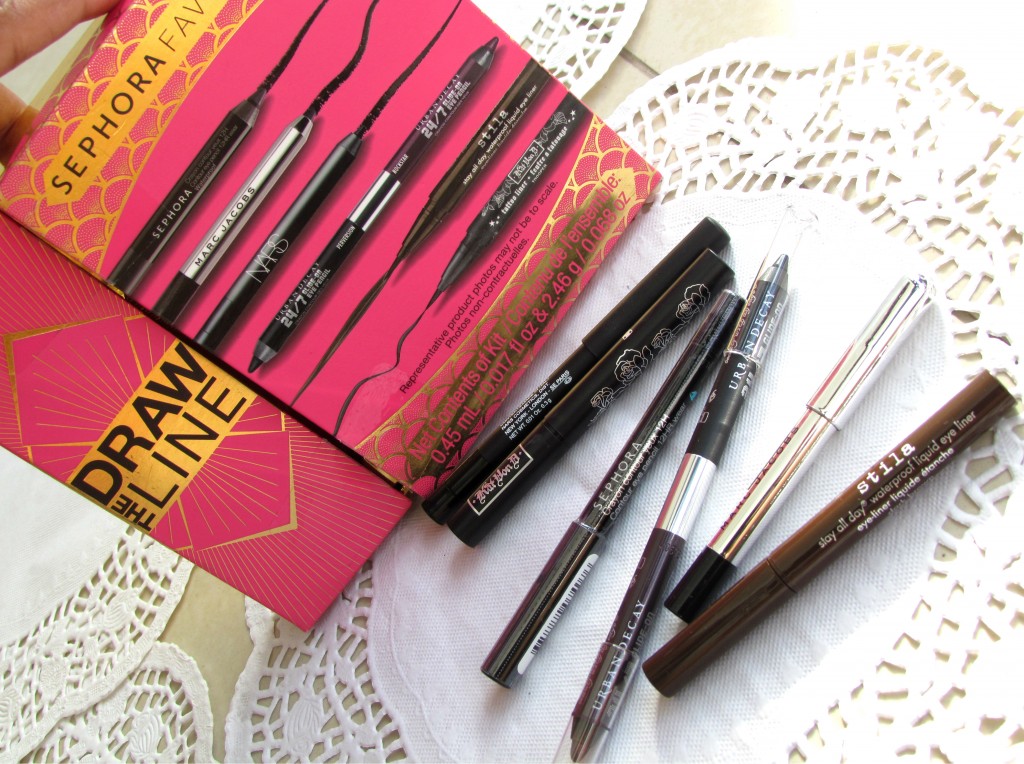 8. Urban Decay Full Frontal Lipstick Stash – 39 $
A limited-edition mini lip set loaded with six mini shades of Revolution Lipstick, plus a full-size, 24/7 Glide-On Lip Pencil.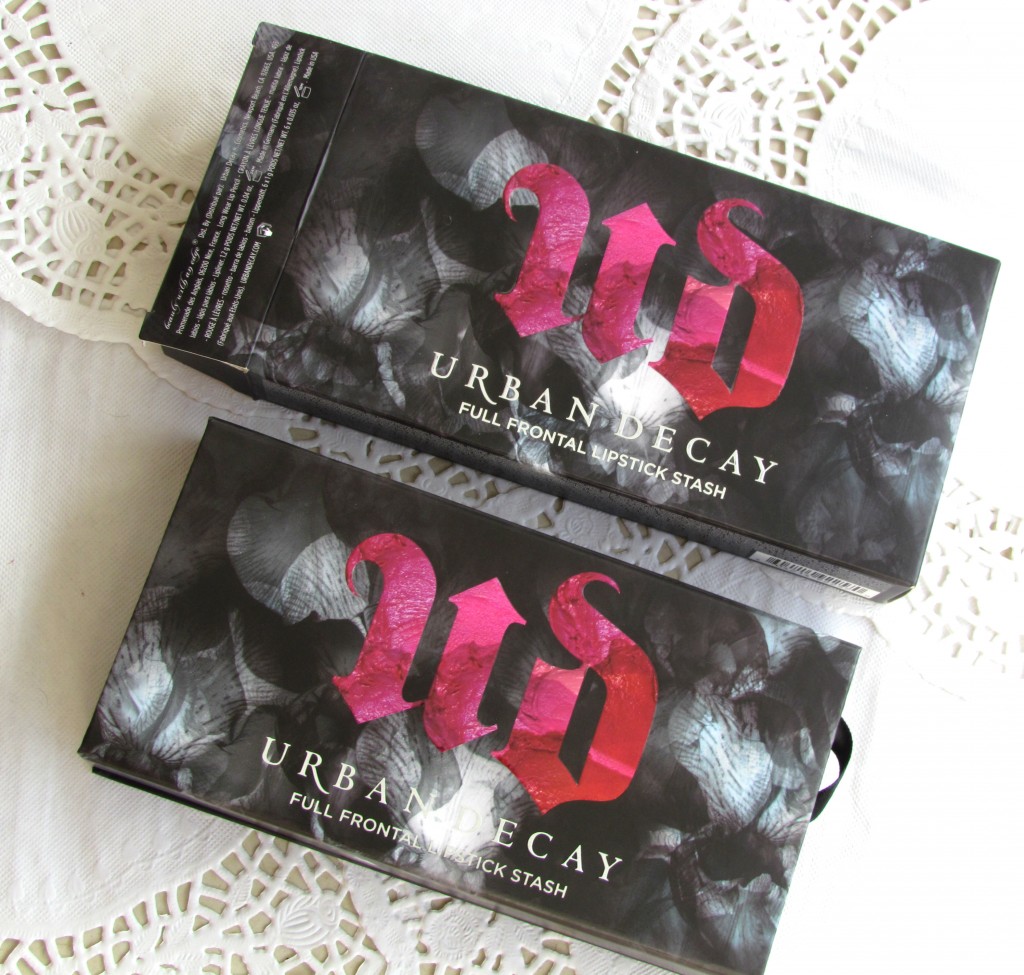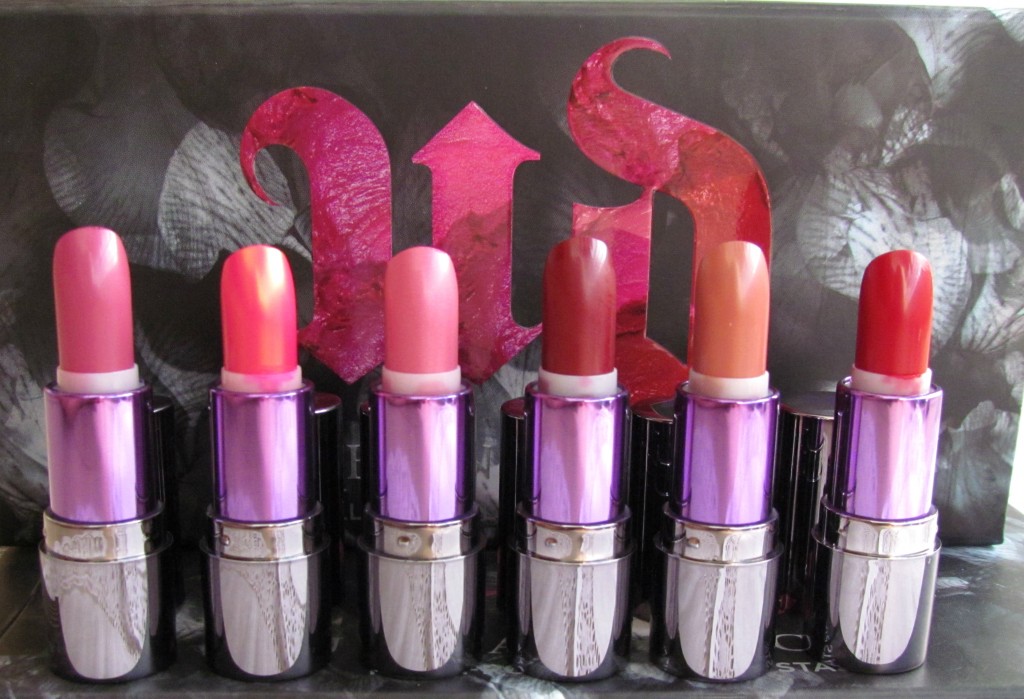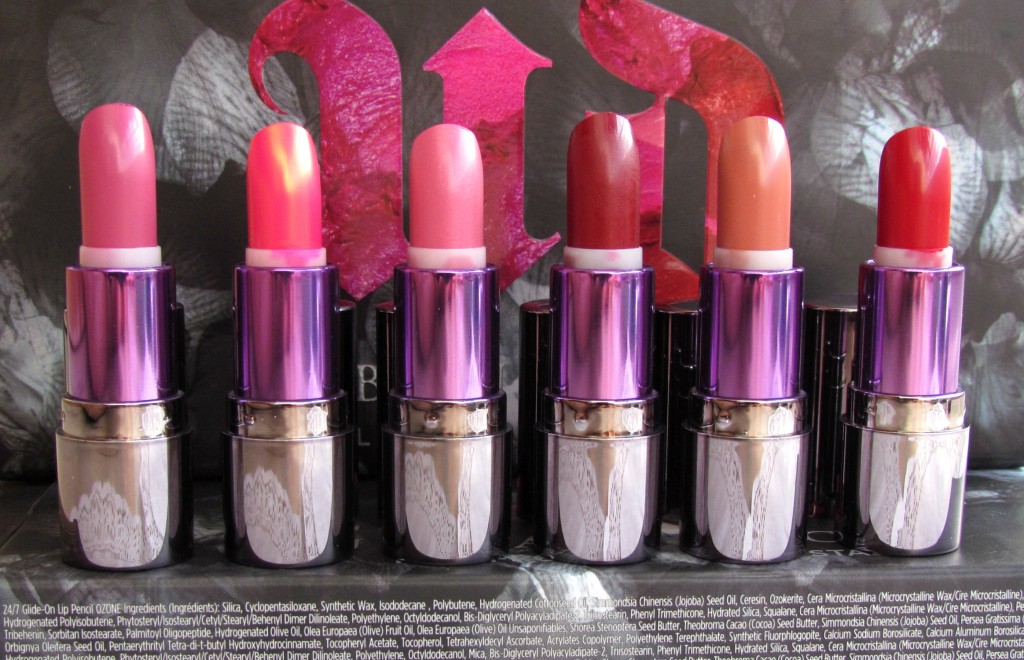 9. Urban Decay Feminine Eye Shadow Palette – 36 $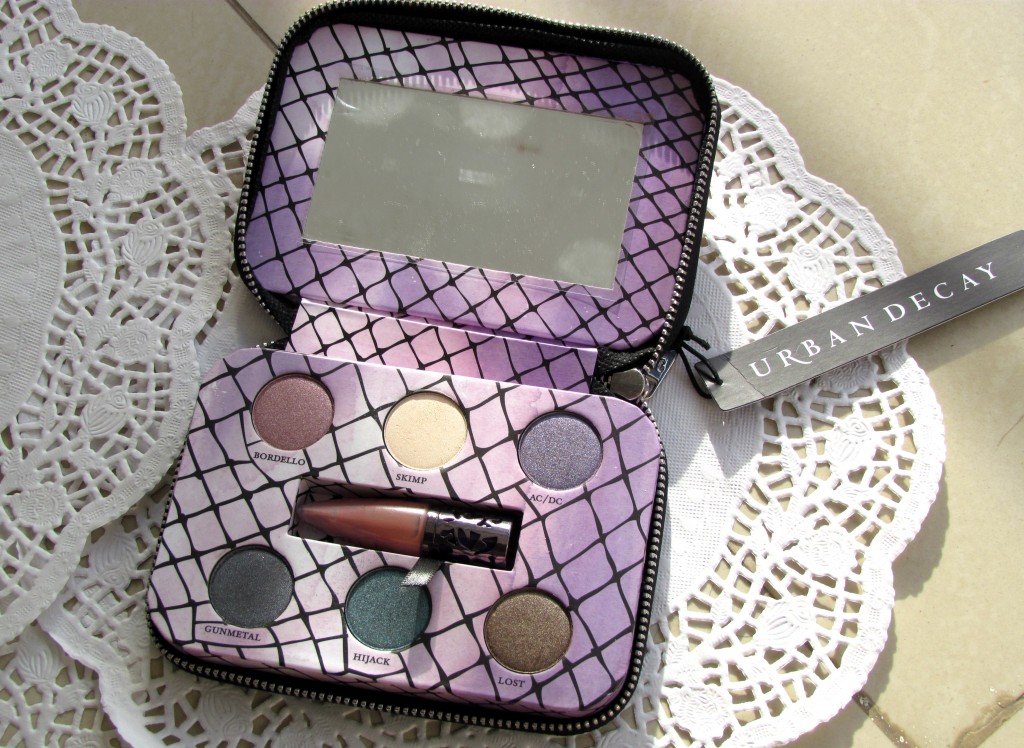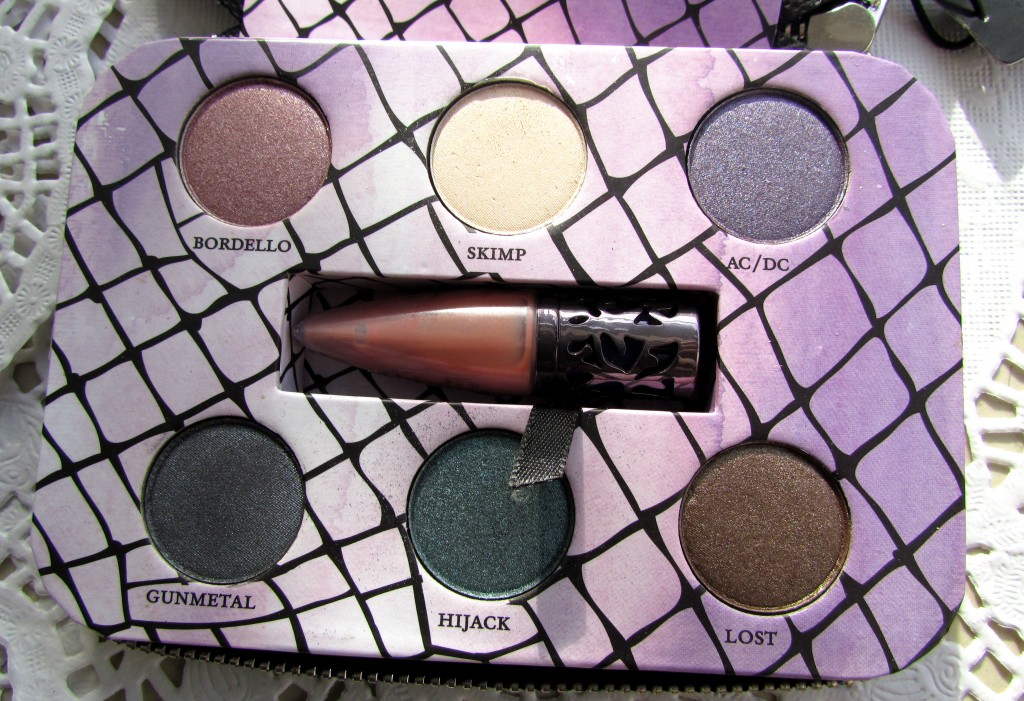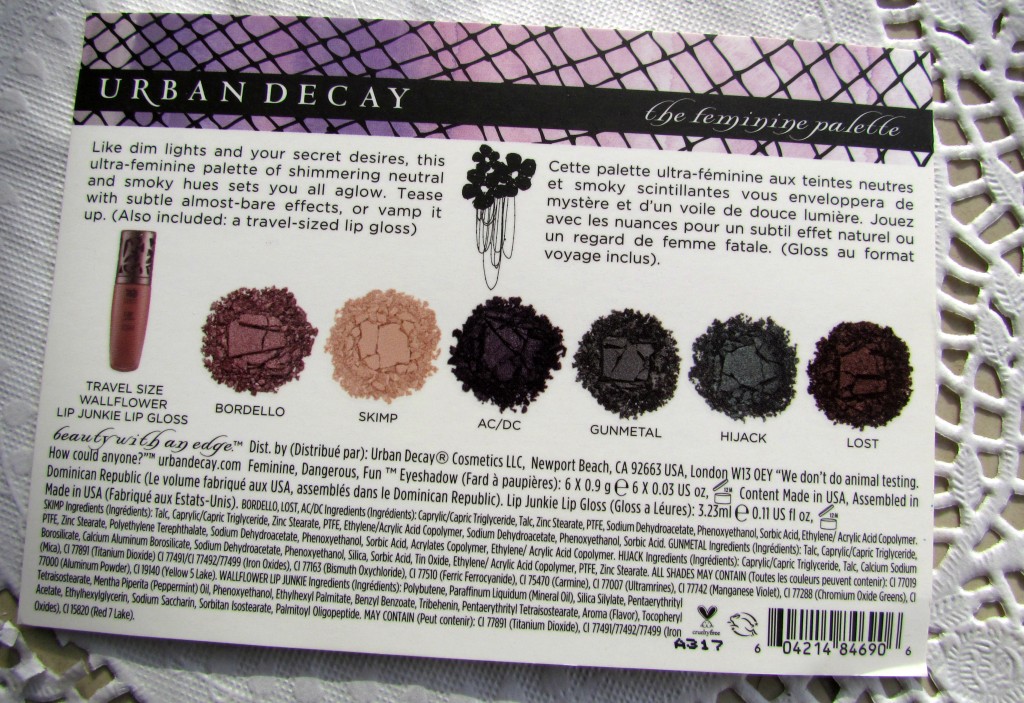 10 . Urban Decay Dangerous Palette –  36 $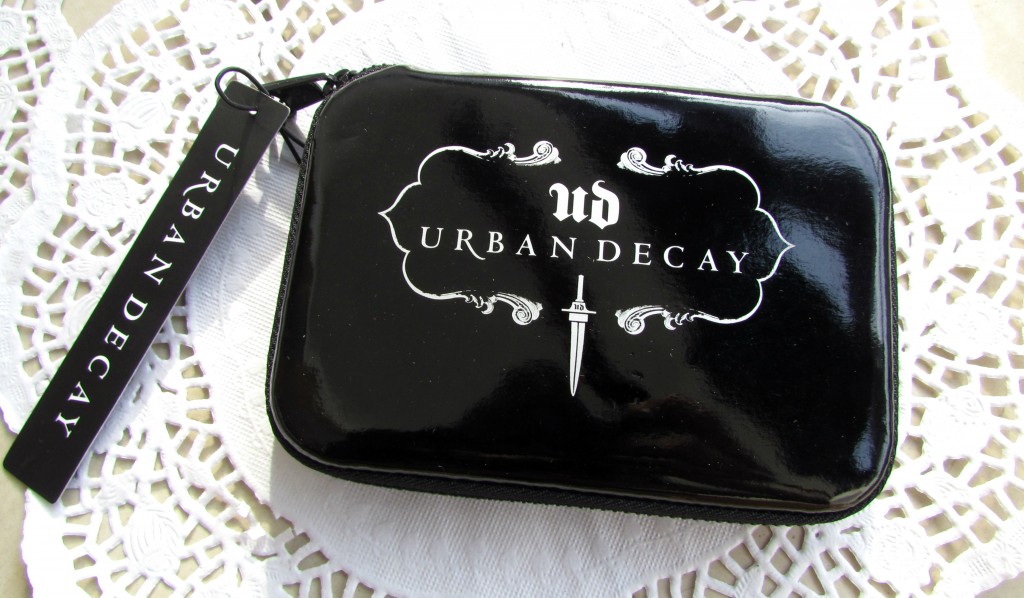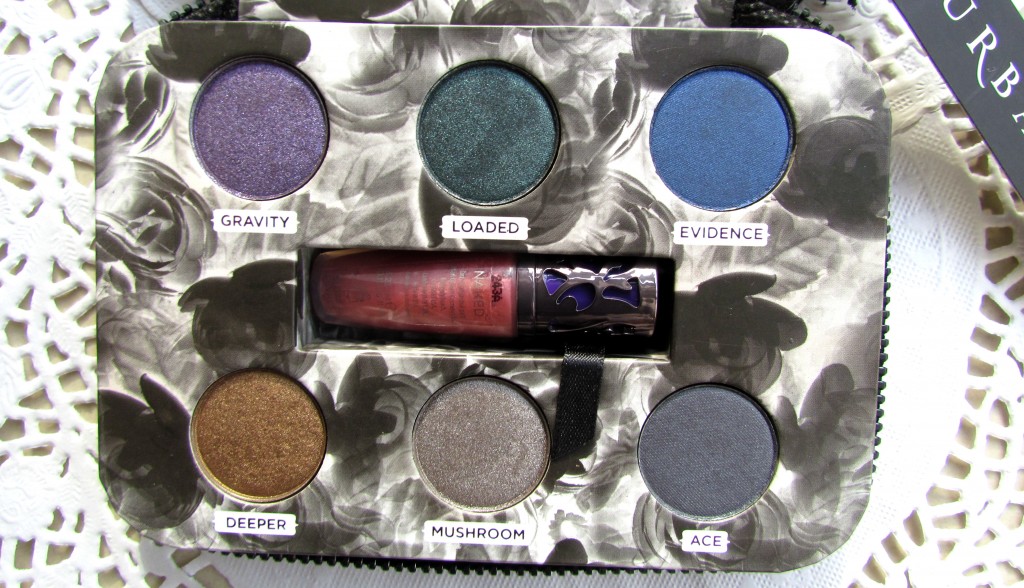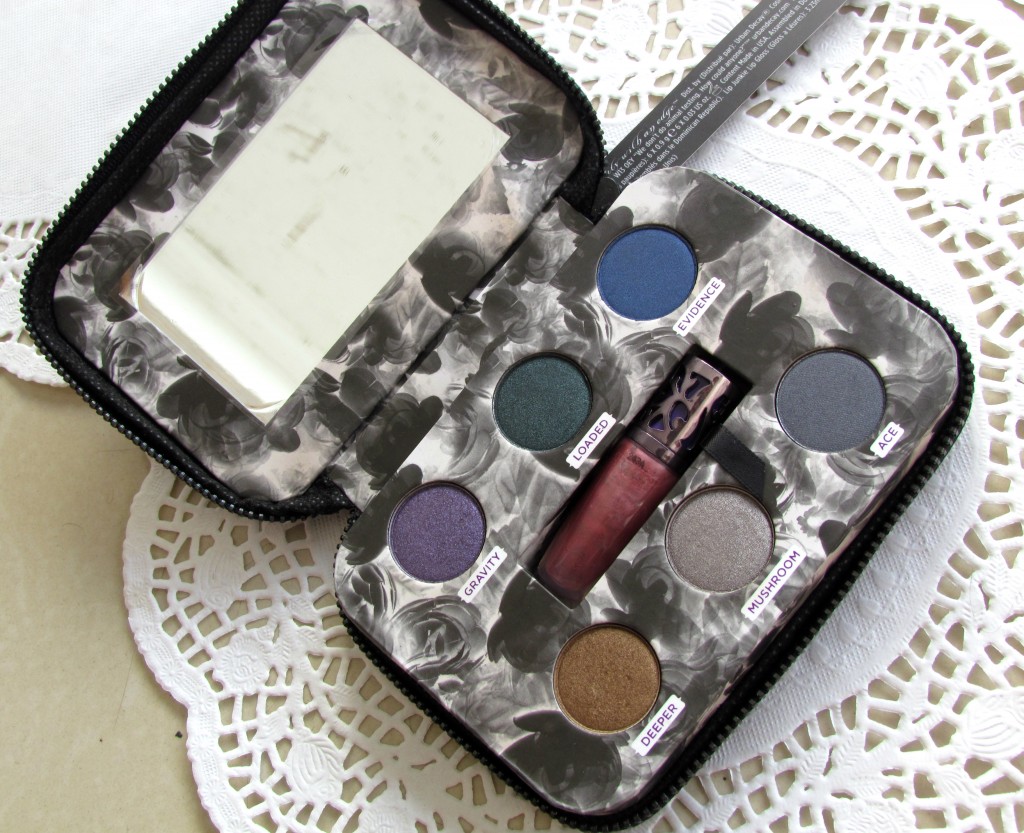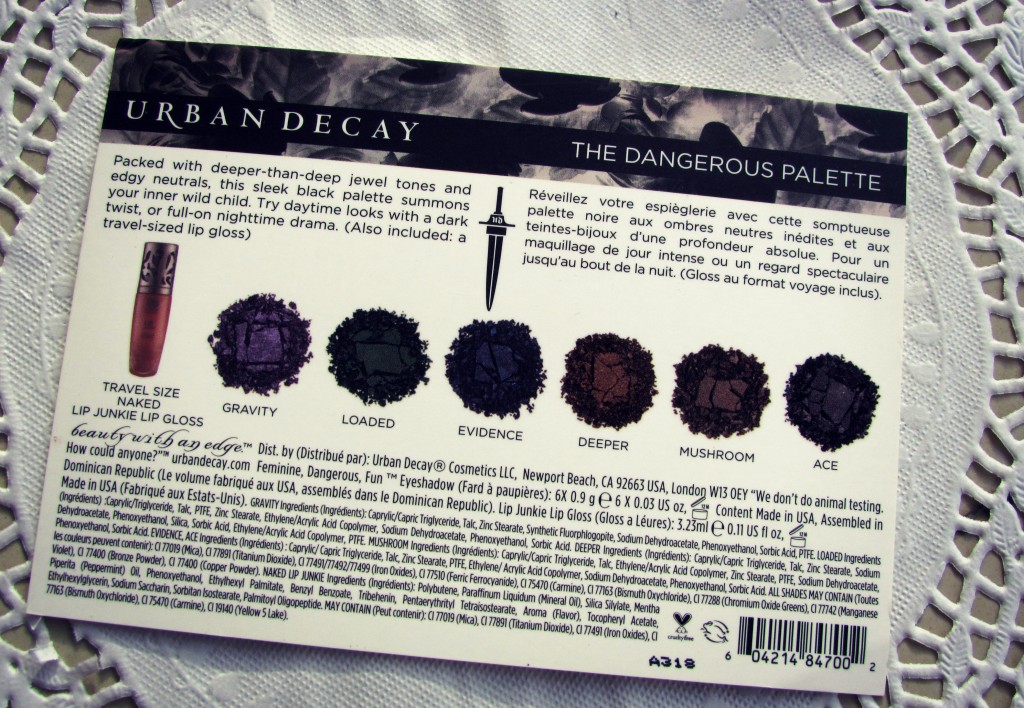 11. Urban Decay Fun Palette – 36 $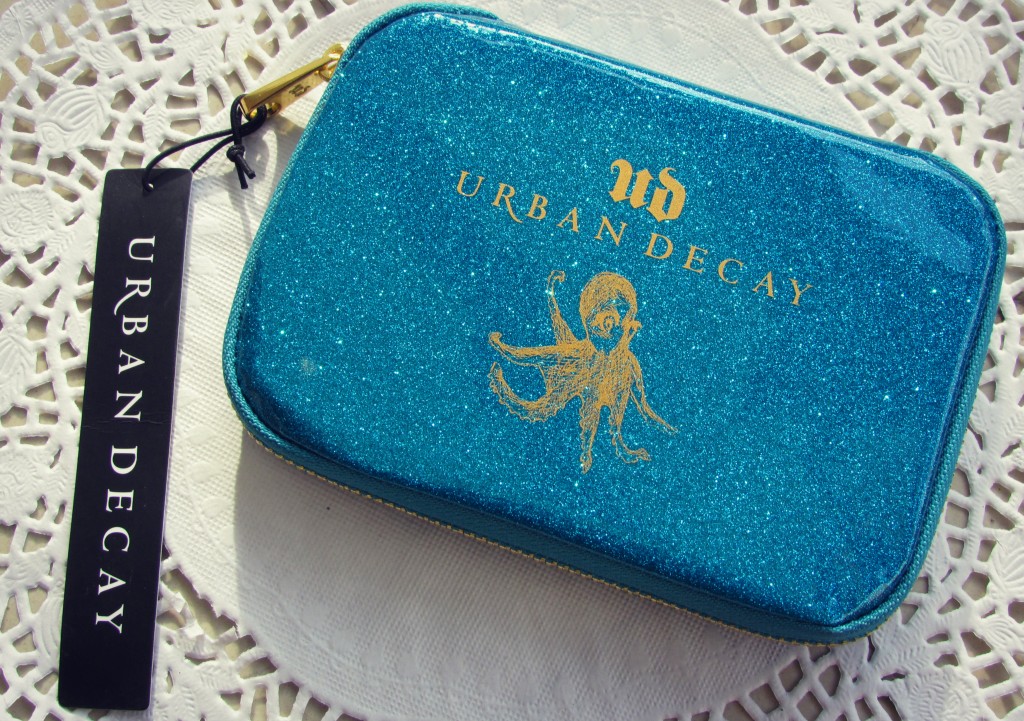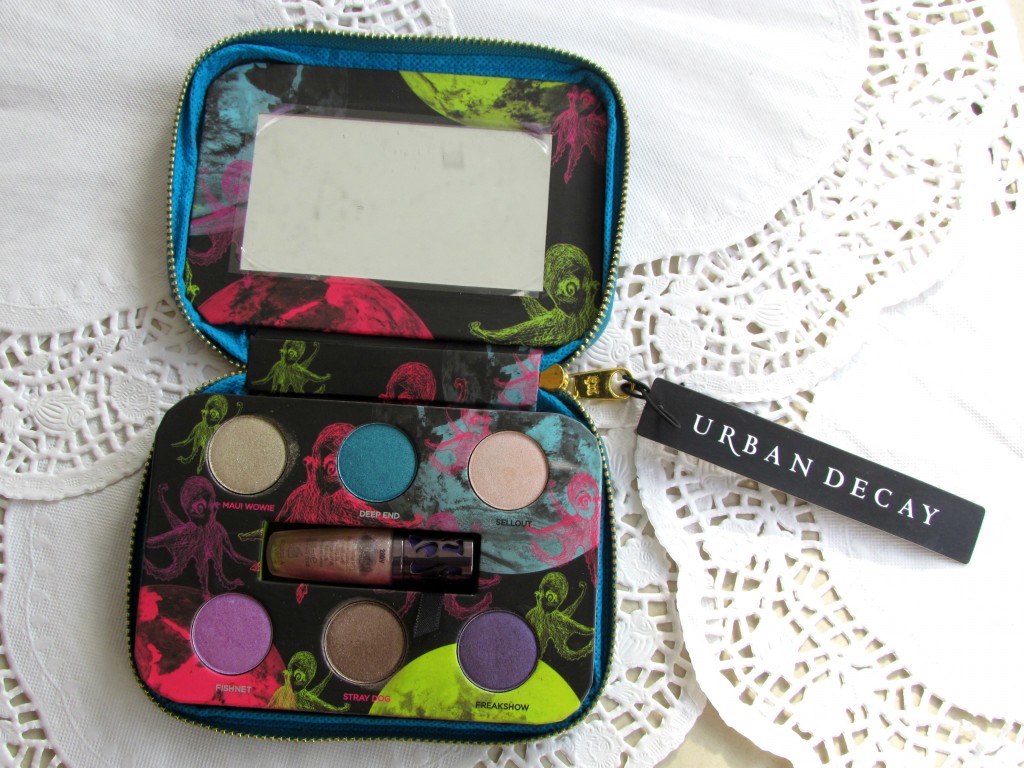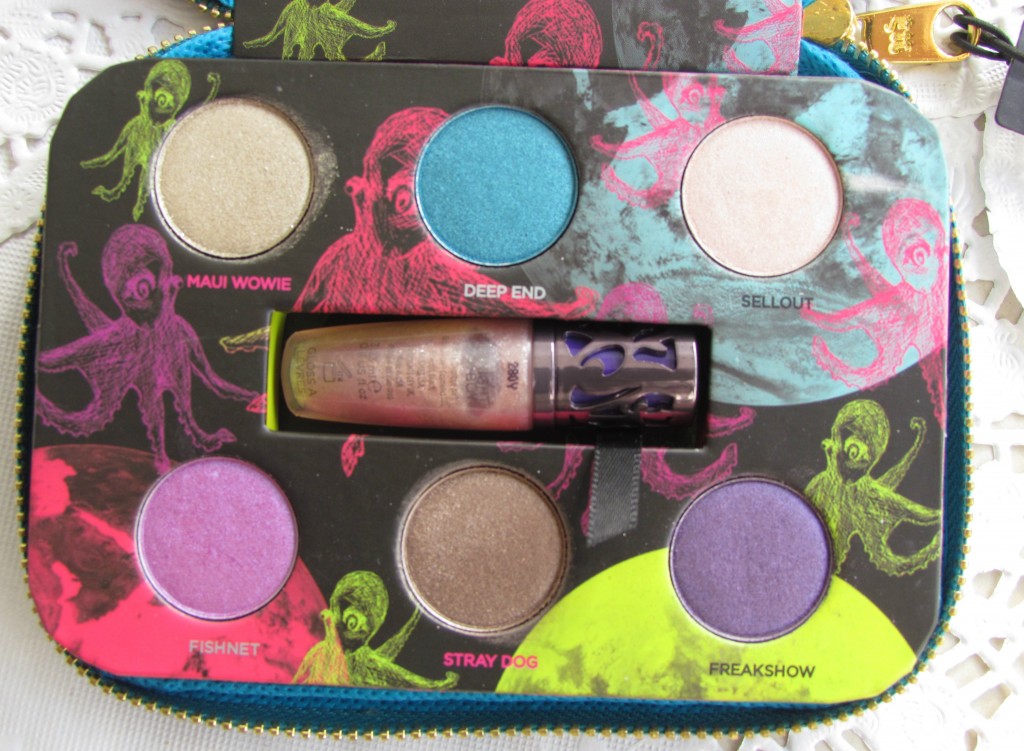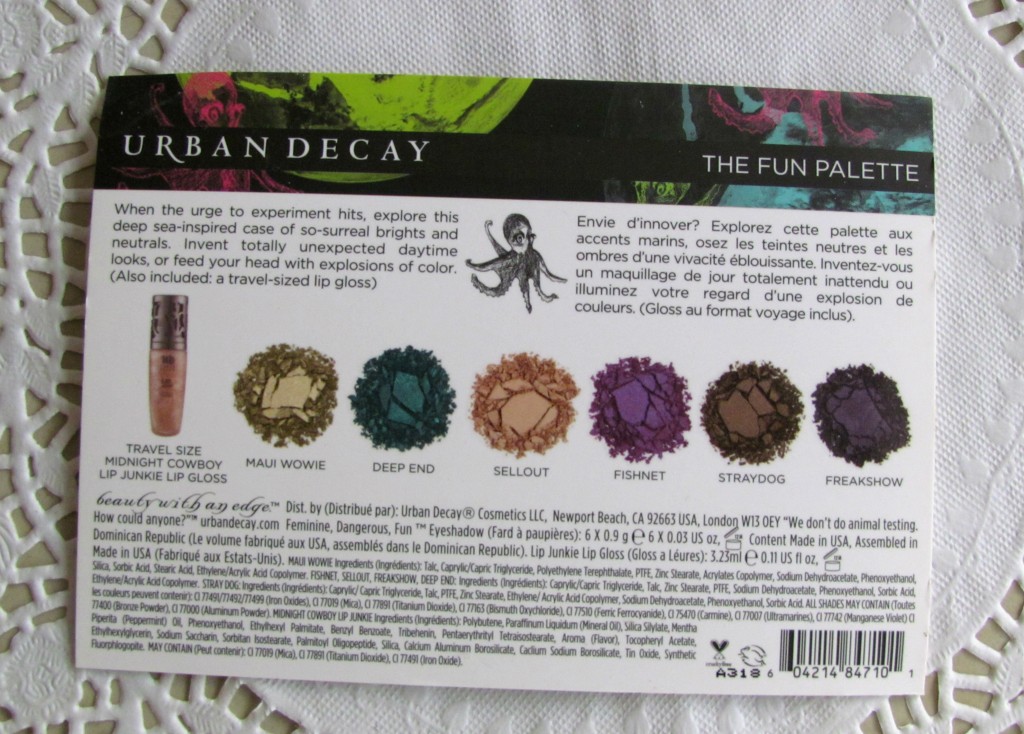 12. Urban Decay Sharpener – 8 $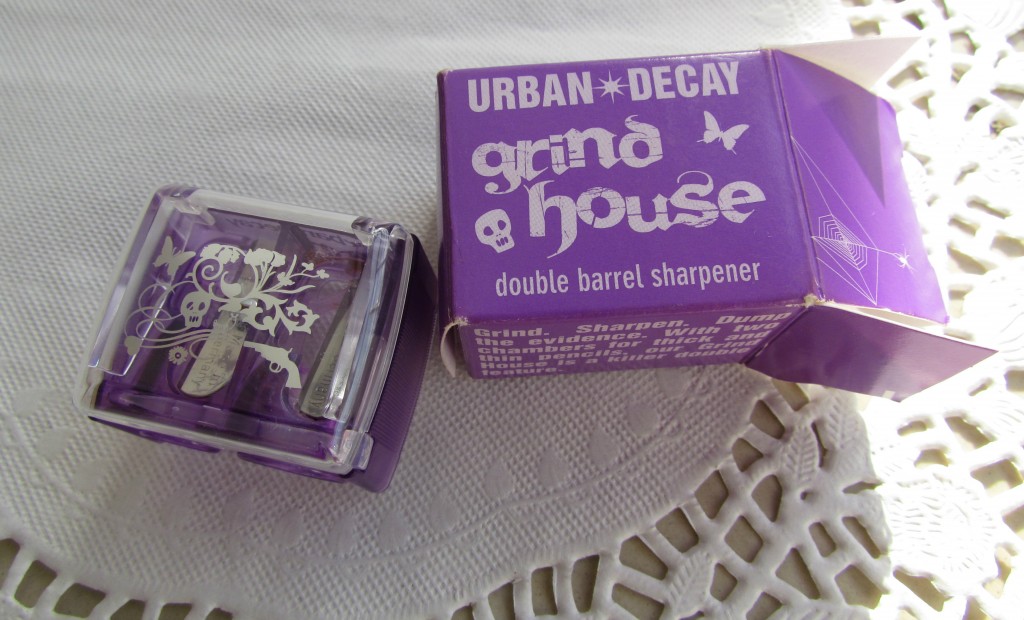 13. chic to cheek deluxe Amazonian clay blush set – 35 $
Includes 4 deluxe, limited-edition blushes:
• amour (candy pink)
• classic (soft apricot pink)
• prim (plum nude)
• daydream (rosy pink)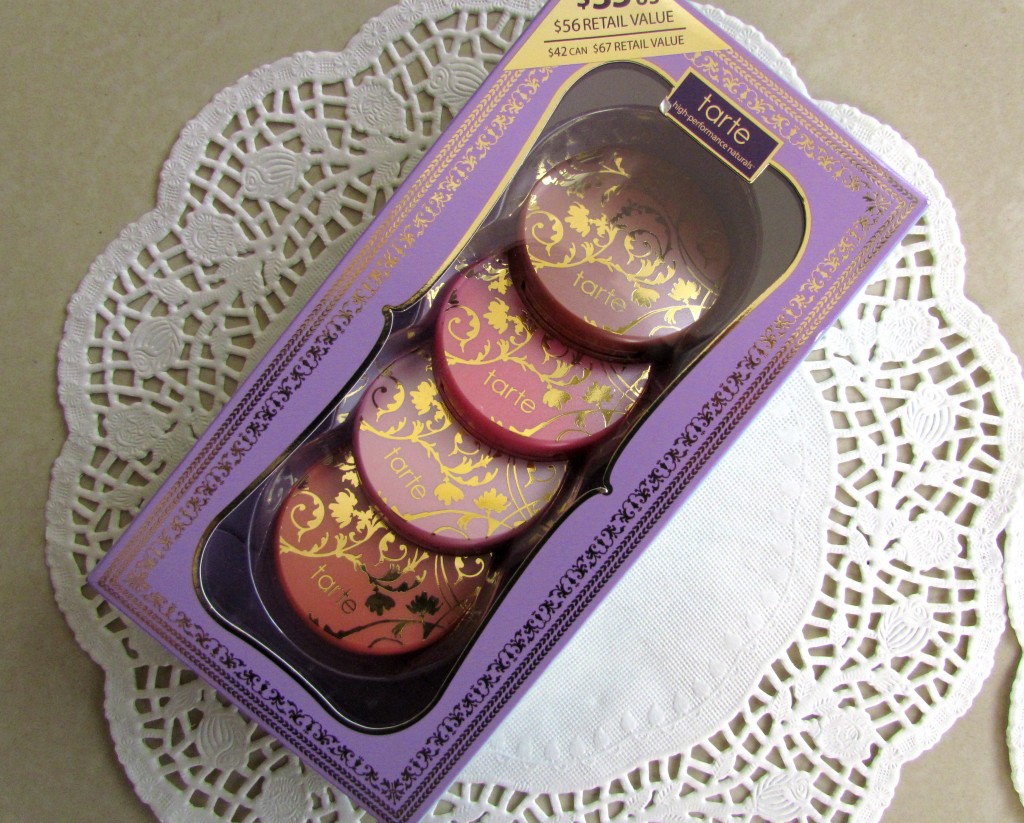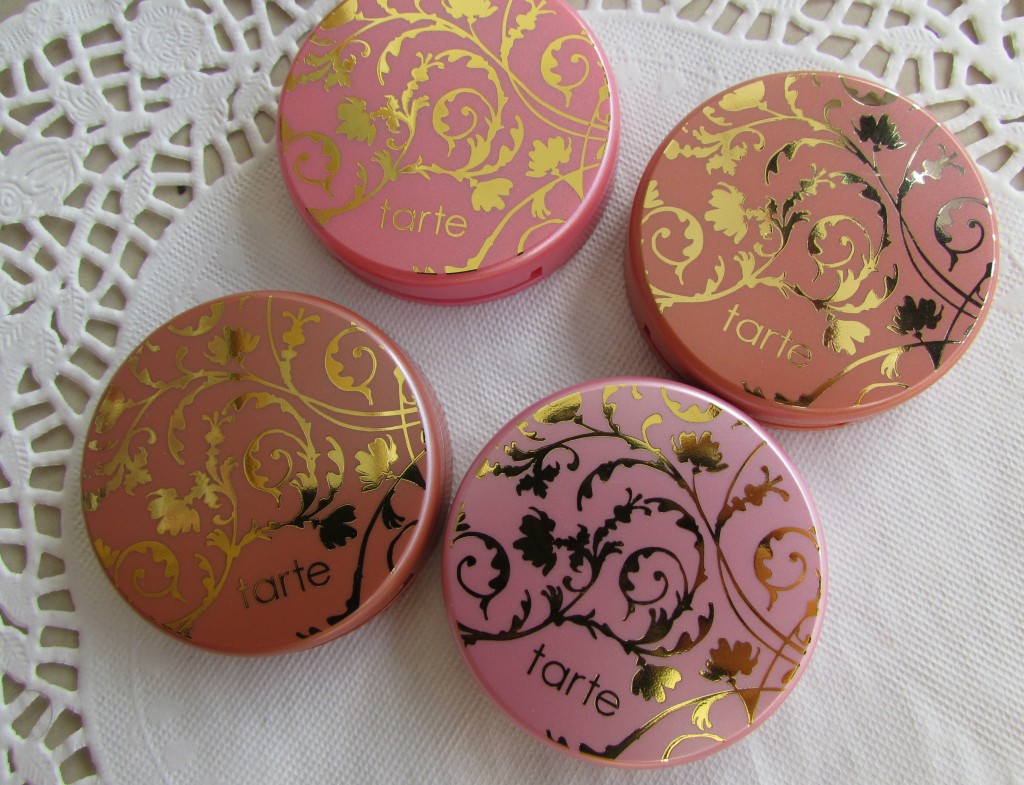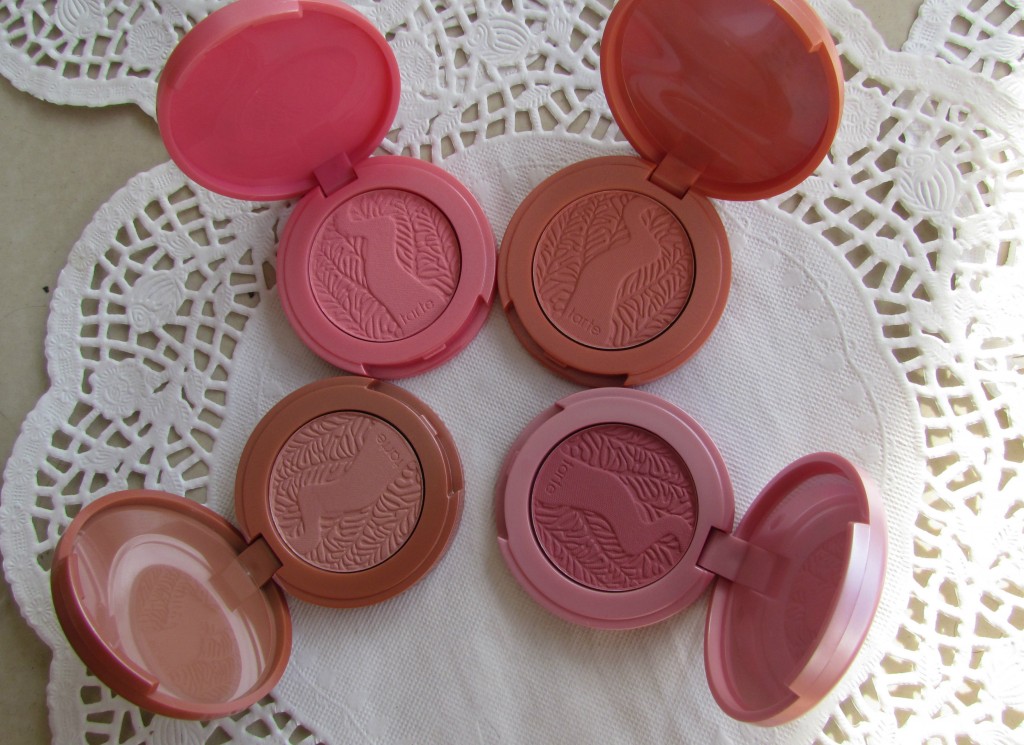 14. tarte deluxe Brazilliance™ skin rejuvenating maracuja face and body self tanner – Freebie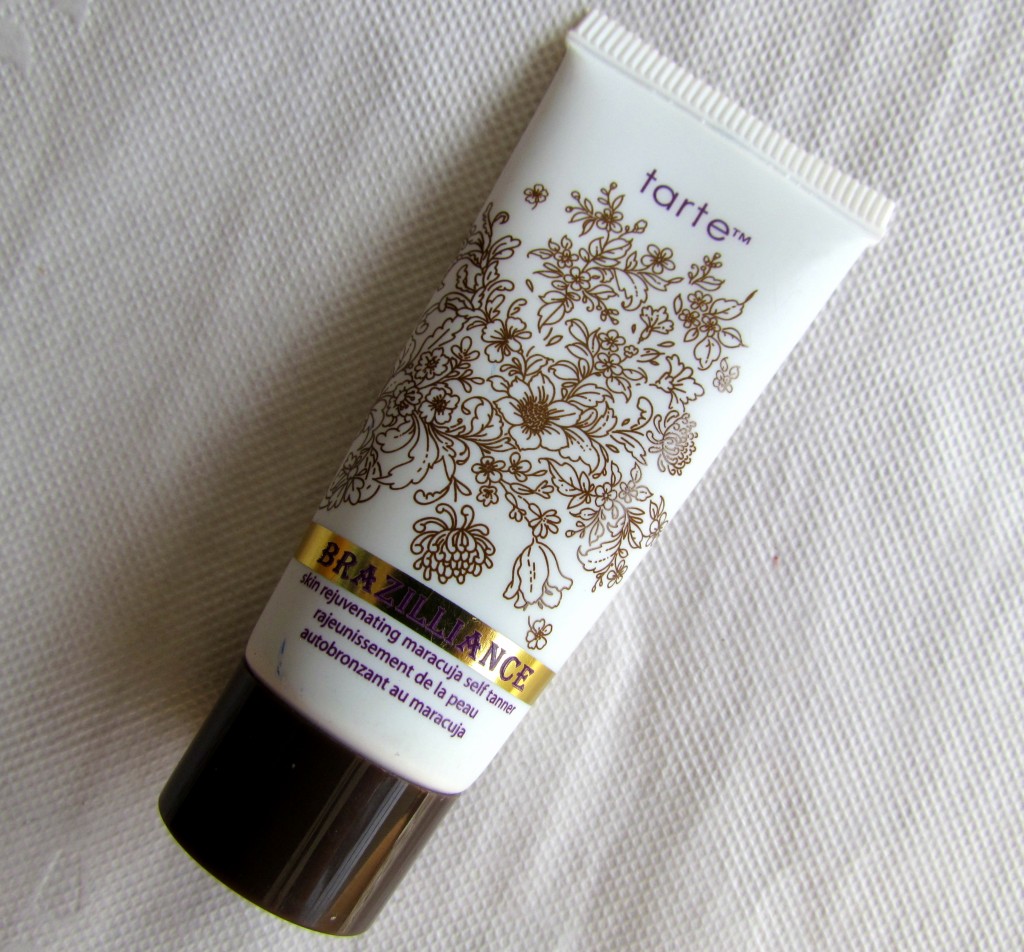 15. Philosophy Eye Hope- 50 $ – truly a miracle product… I started using this…… Wait for my review on this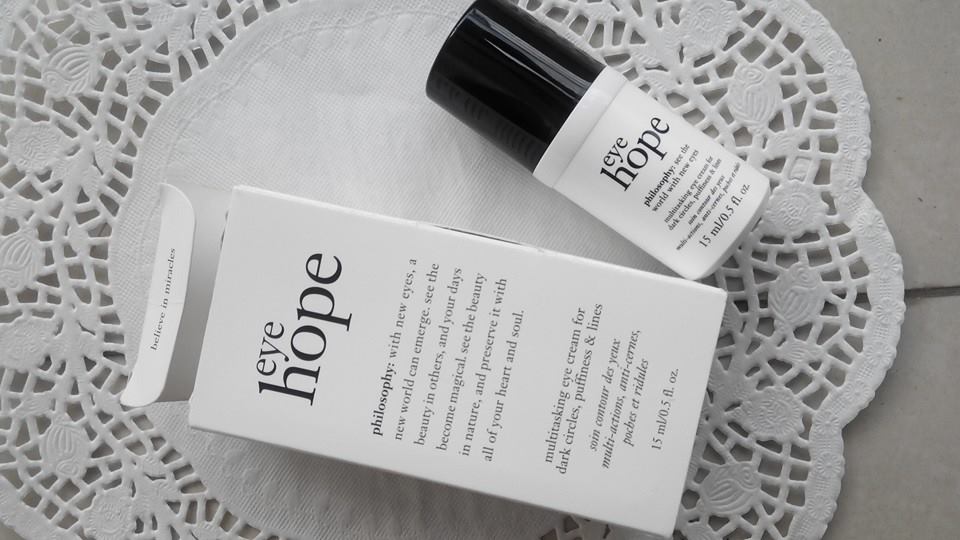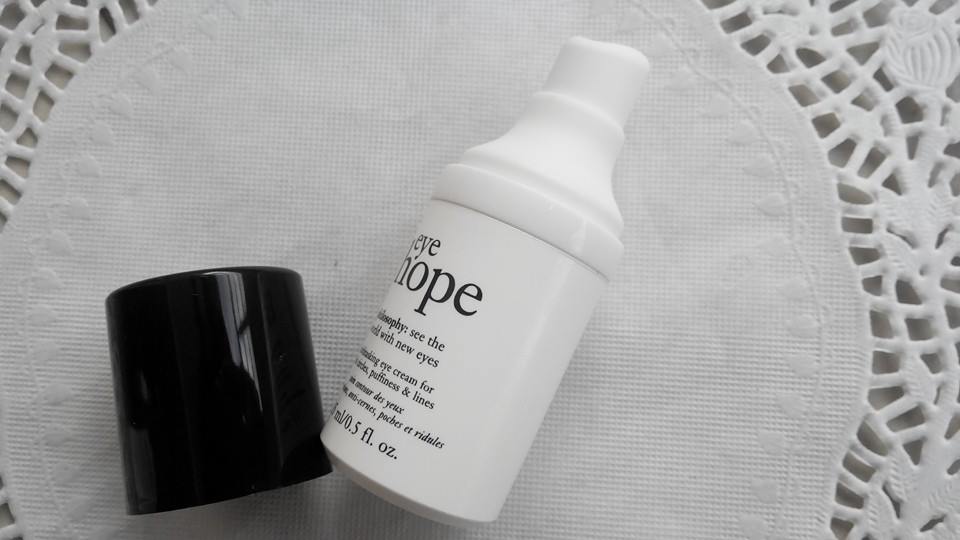 I am really excited about this haul and I am happy about the products I received. I started using them and I am loving the results… I will do a detailed review of all of the products 🙂 One more haul is on its way…I am waiting for it to reach soon….
Special Thanks to Revu and Vini for getting the products for me 🙂 and thanks for the special gift Revu 🙂 <3
What is your favorite product from my haul ?